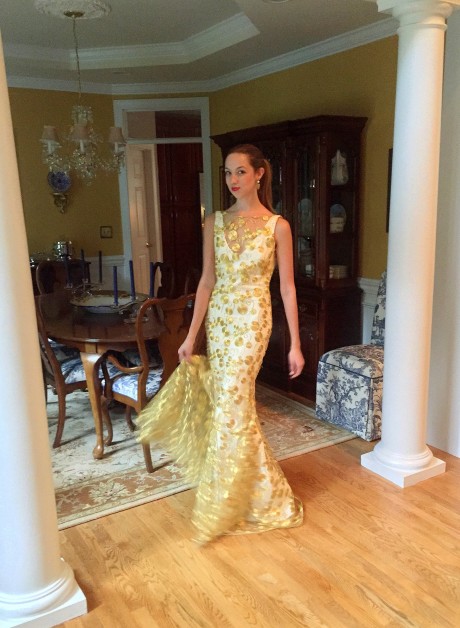 Theia, the Greek goddess of light and the moon; a Titaness whose name alone can mean "goddess" or "divine." Theia, also the name of a new brand that I recently came across at Gwynn's in Mt. Pleasant in the form of this effervescent dress. I fell in love with it the minute I saw it and was even more inspired by the name, which serves as a reminder that as women, there is a goddess in all of us.
My opportunity to wear the dress came sooner than I expected and you could find me twirling around at the Mills House last weekend celebrating life and the last days of summer. Ironically, the occurrence of a Supermoon (the closest approach the moon makes to Earth, resulting in the largest size that we can see) happened to align with the night of the event, so not only did the brand mean "goddess of the moon," but we all got to witness the beauty of a larger-than-life moon. Add to that the fact that this particular dress has golden orbs that look like moons adorning its sheer overlay and things really start to seem spooky!
I guess you could say I'm over the moon for this new brand I've discovered…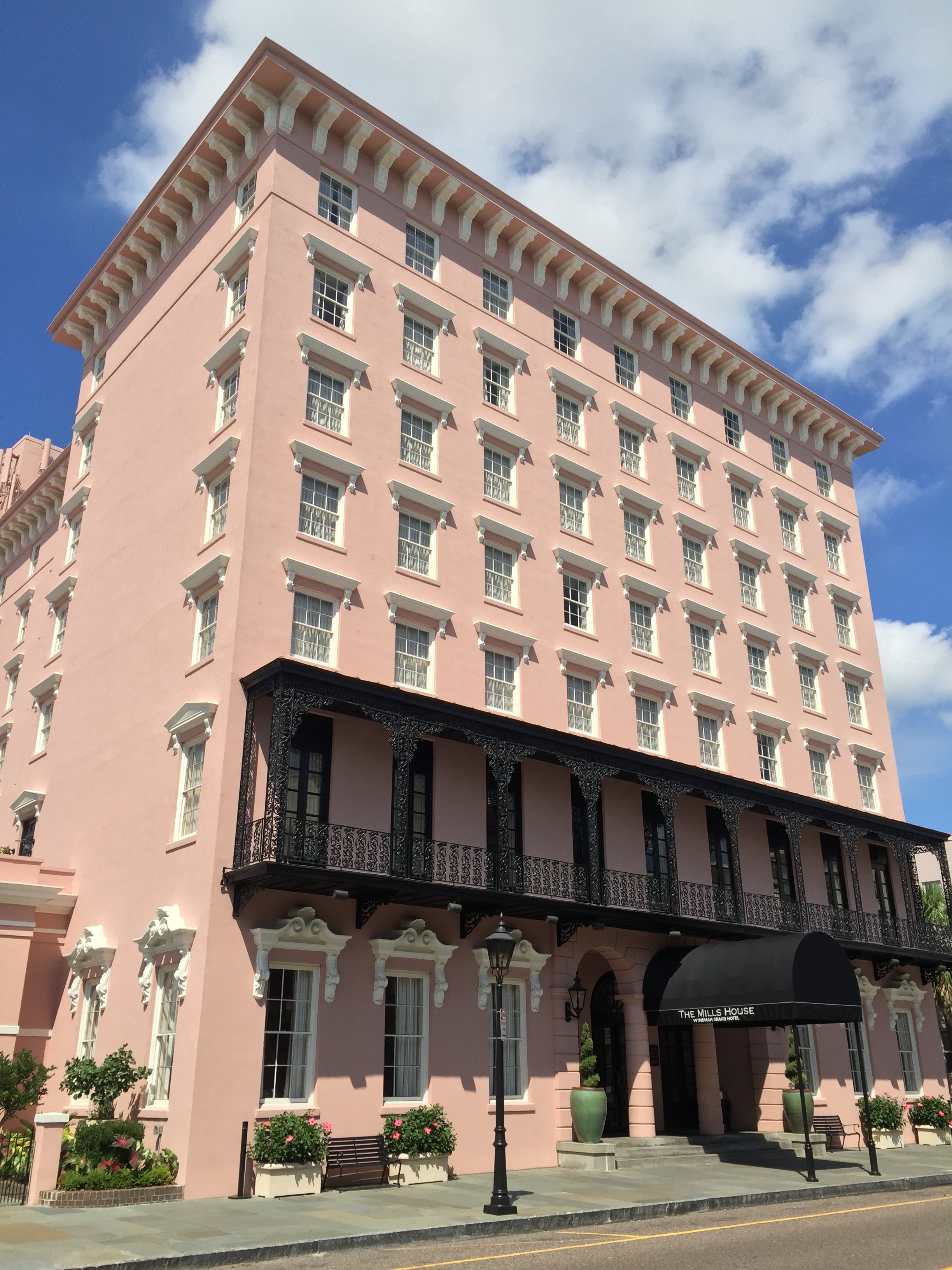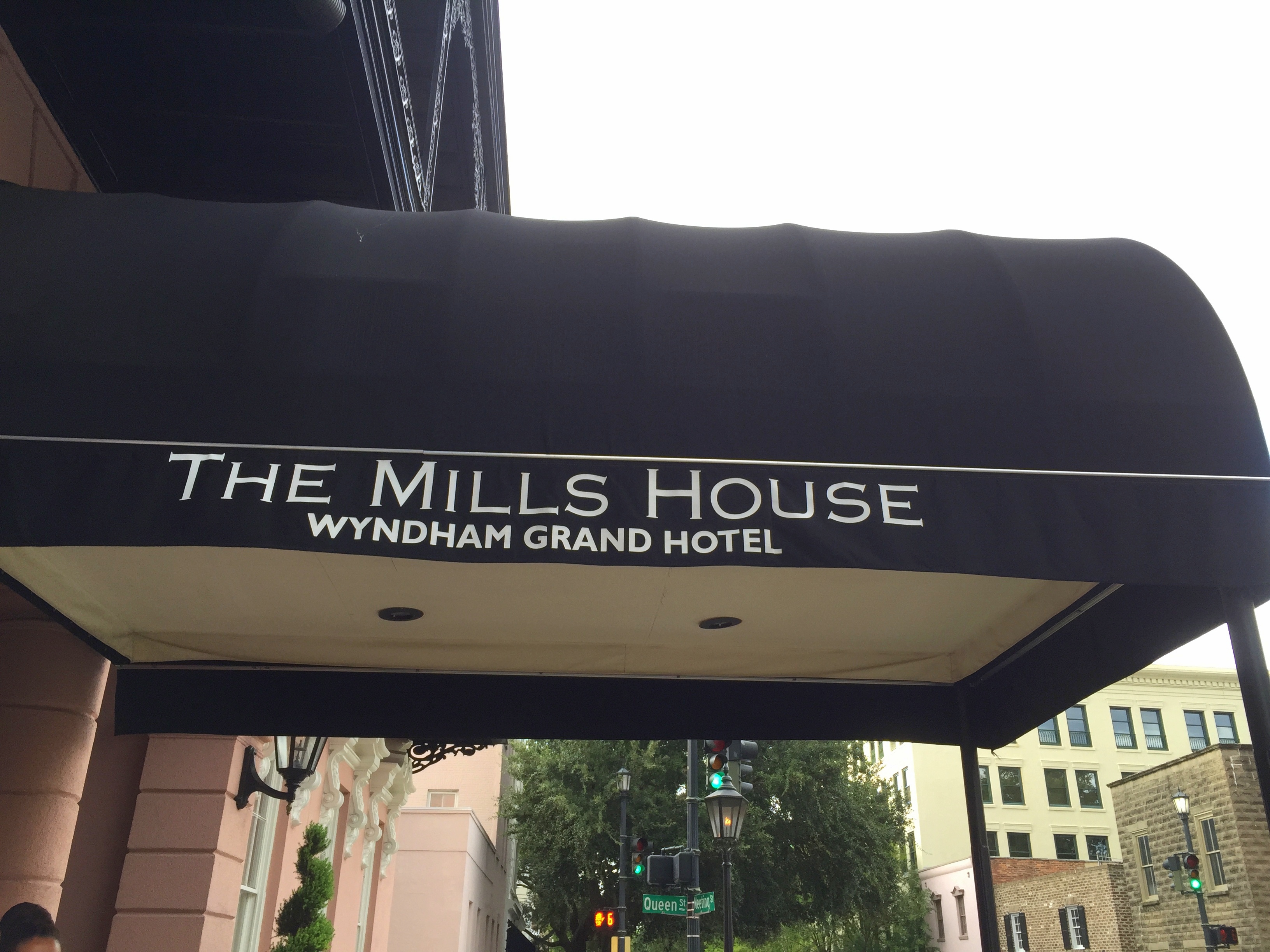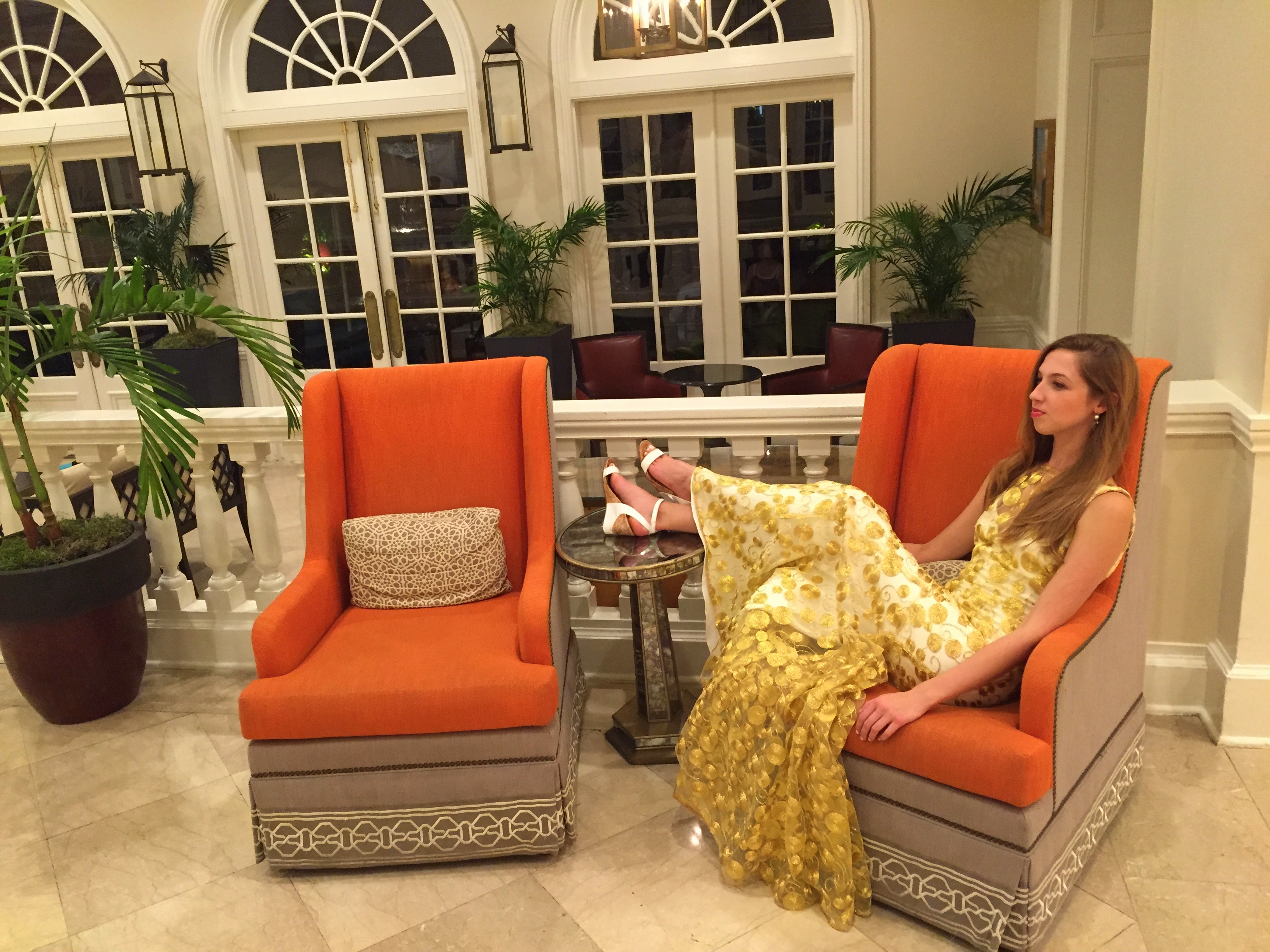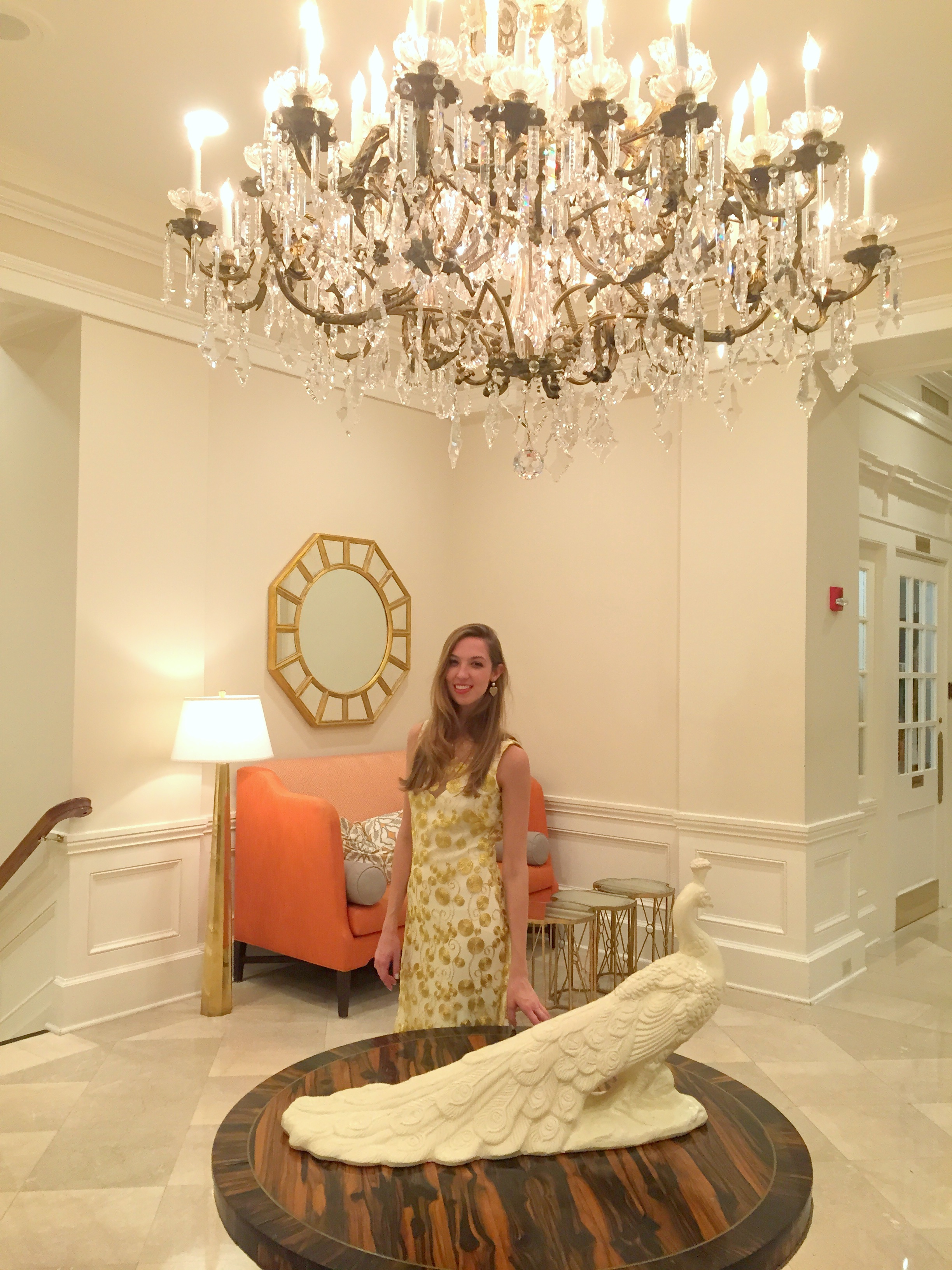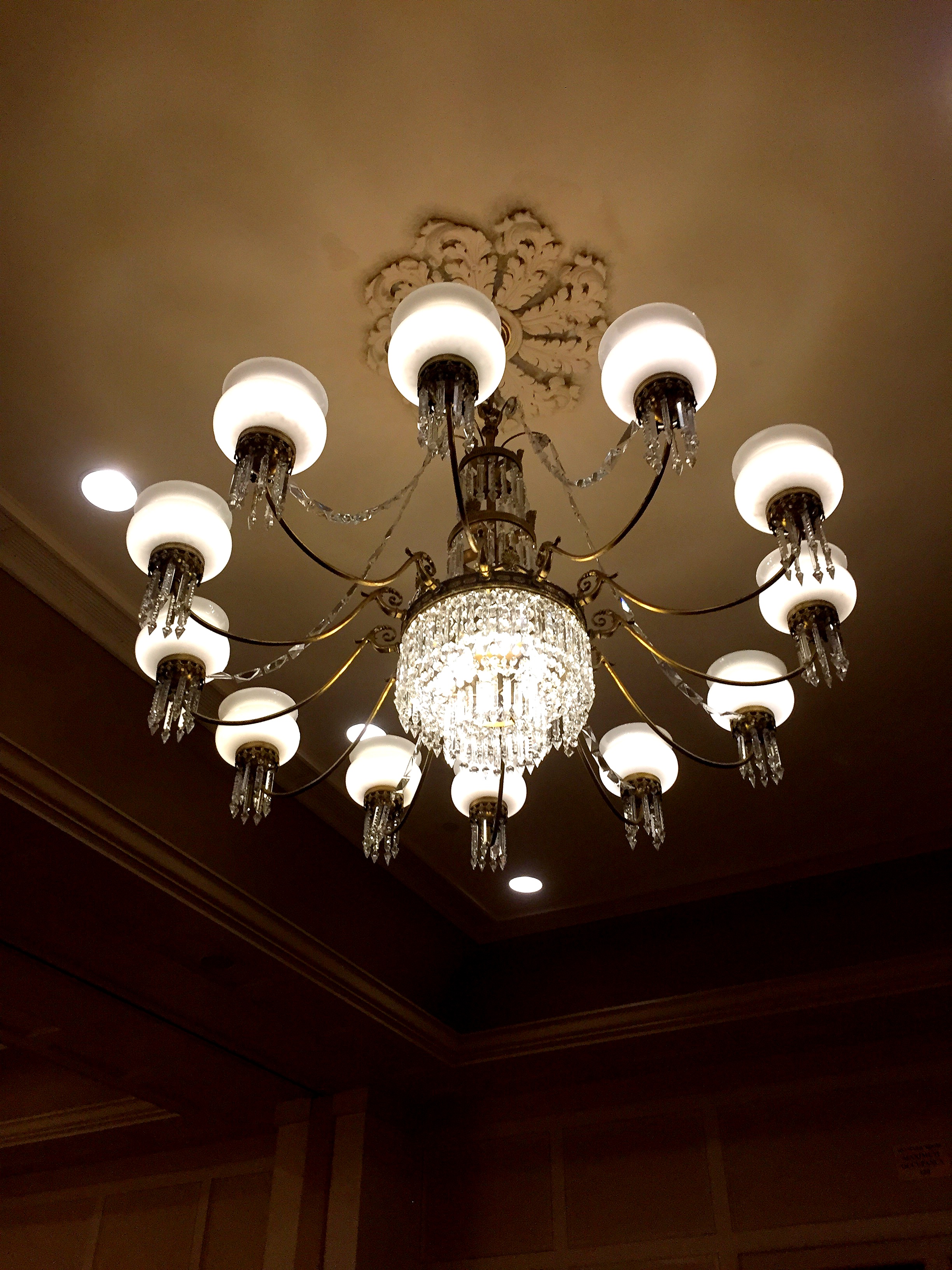 If I could bottle sparkling perfection, it might look something like this dress — as bright as the moon that hovered high above our happy heads.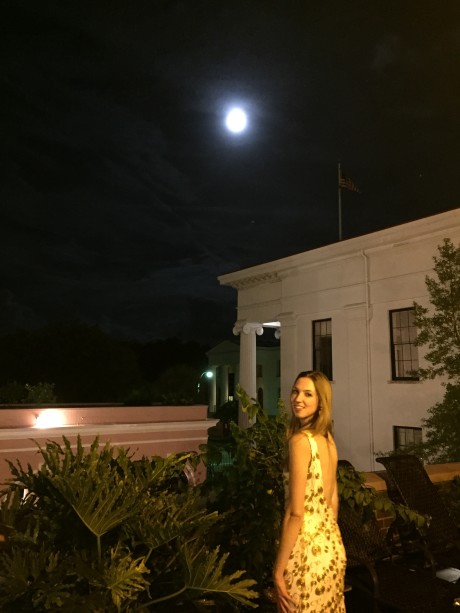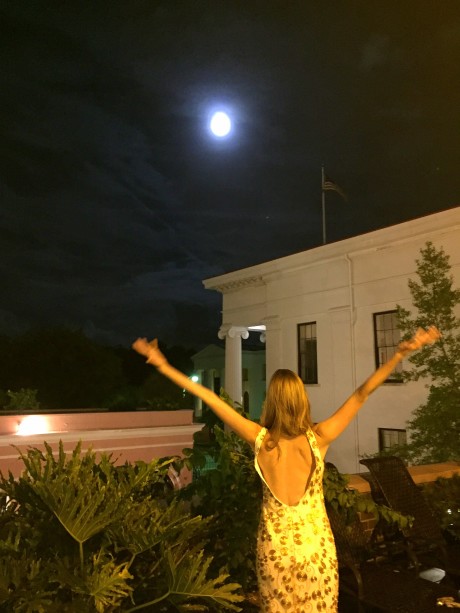 Dress: Theia
Shoes: Bandolino
Earrings: Vintage