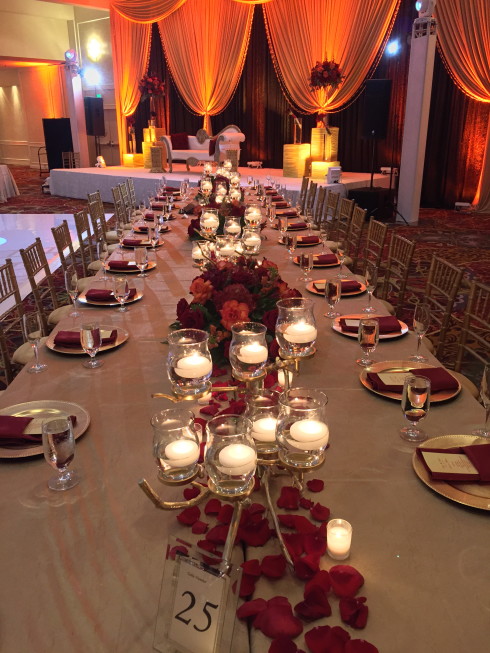 Ever been to an Indian wedding? This was my first and what a fun couple of days of celebrations. Indian culture, fashion, and food is so unique and bold, so I had a strong feeling this wedding would be a knock-out.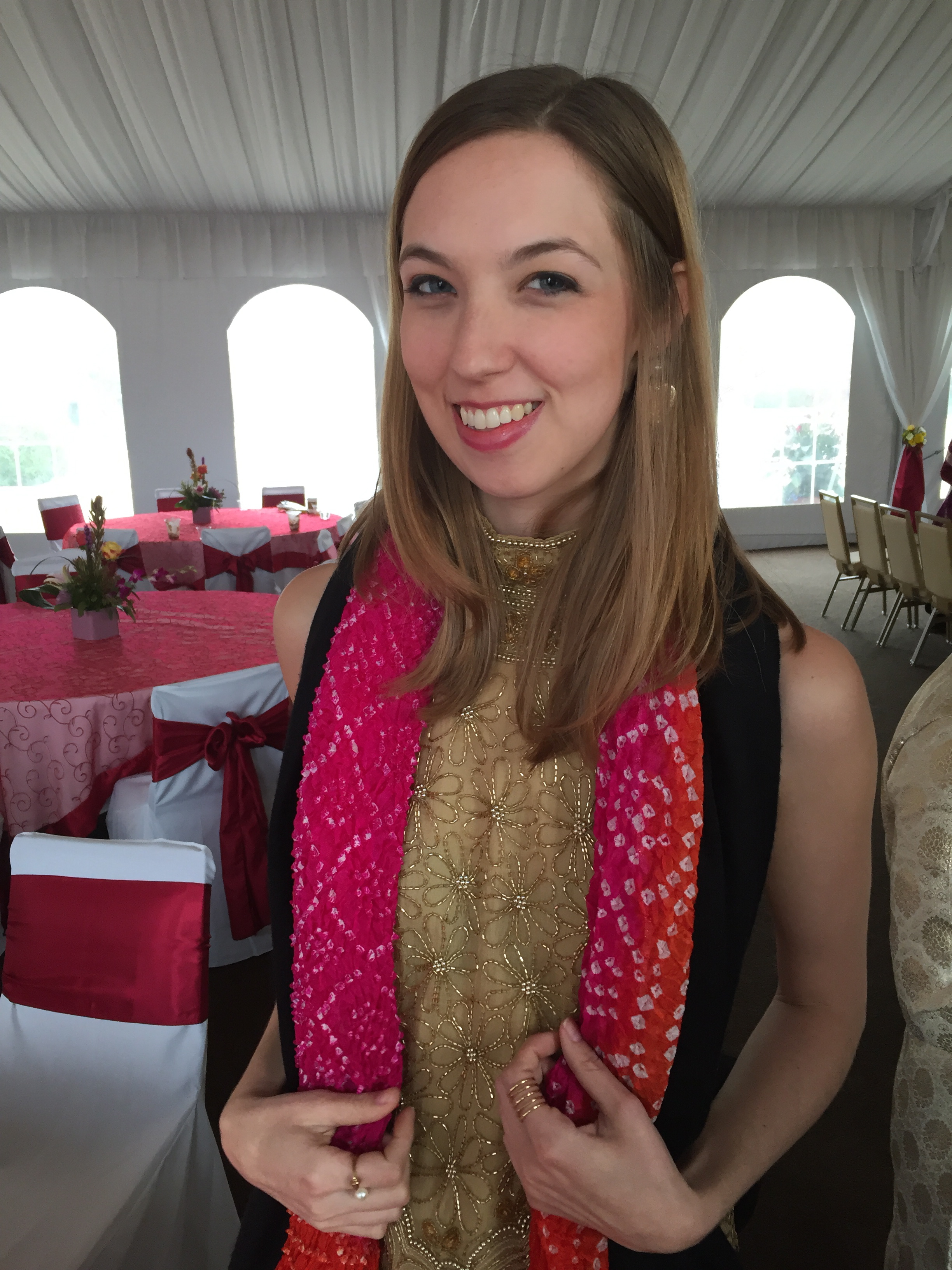 My sweet scarf that all the guests were given as a gift on the day of the ceremony. Along with this, I wore a vintage gold beaded top and long velvet skirt (sorry I didn't get better pictures of my outfit). Tip: If you do not own a traditional sari, a formal long skirt is the way to go for all the events.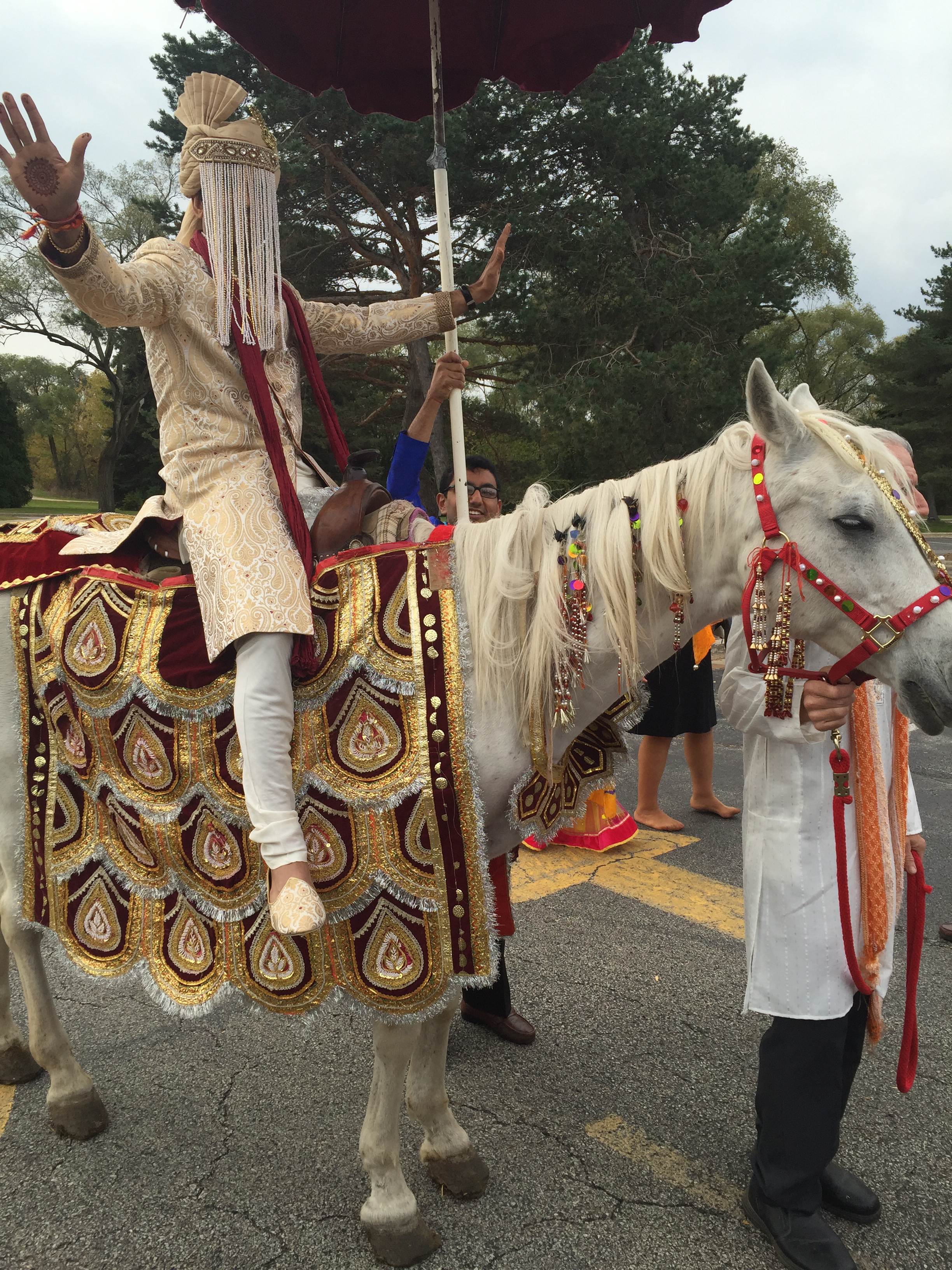 The groom rides in on a white horse to meet the bride, making some serious sartorial waves.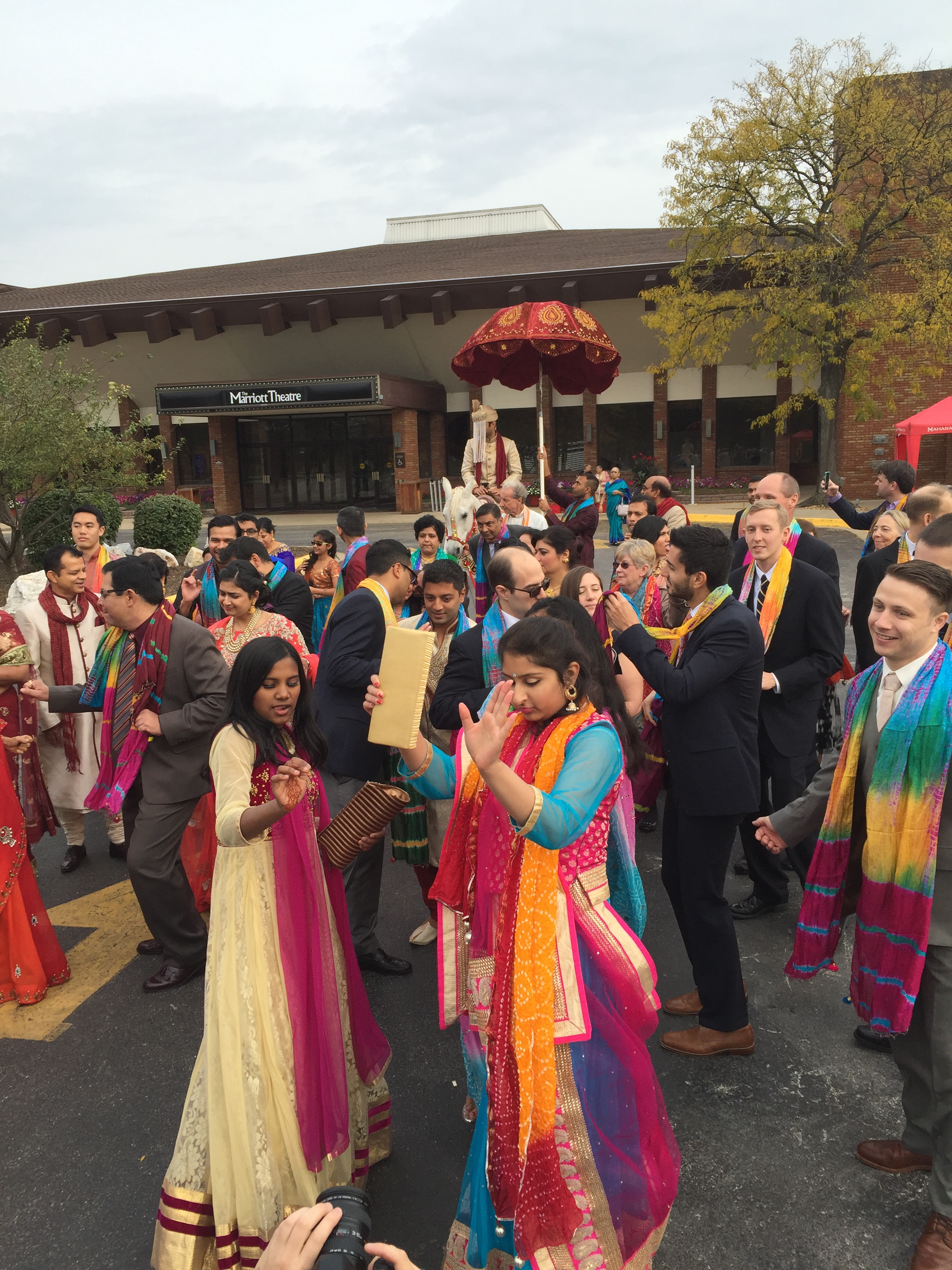 Guests are invited to dance!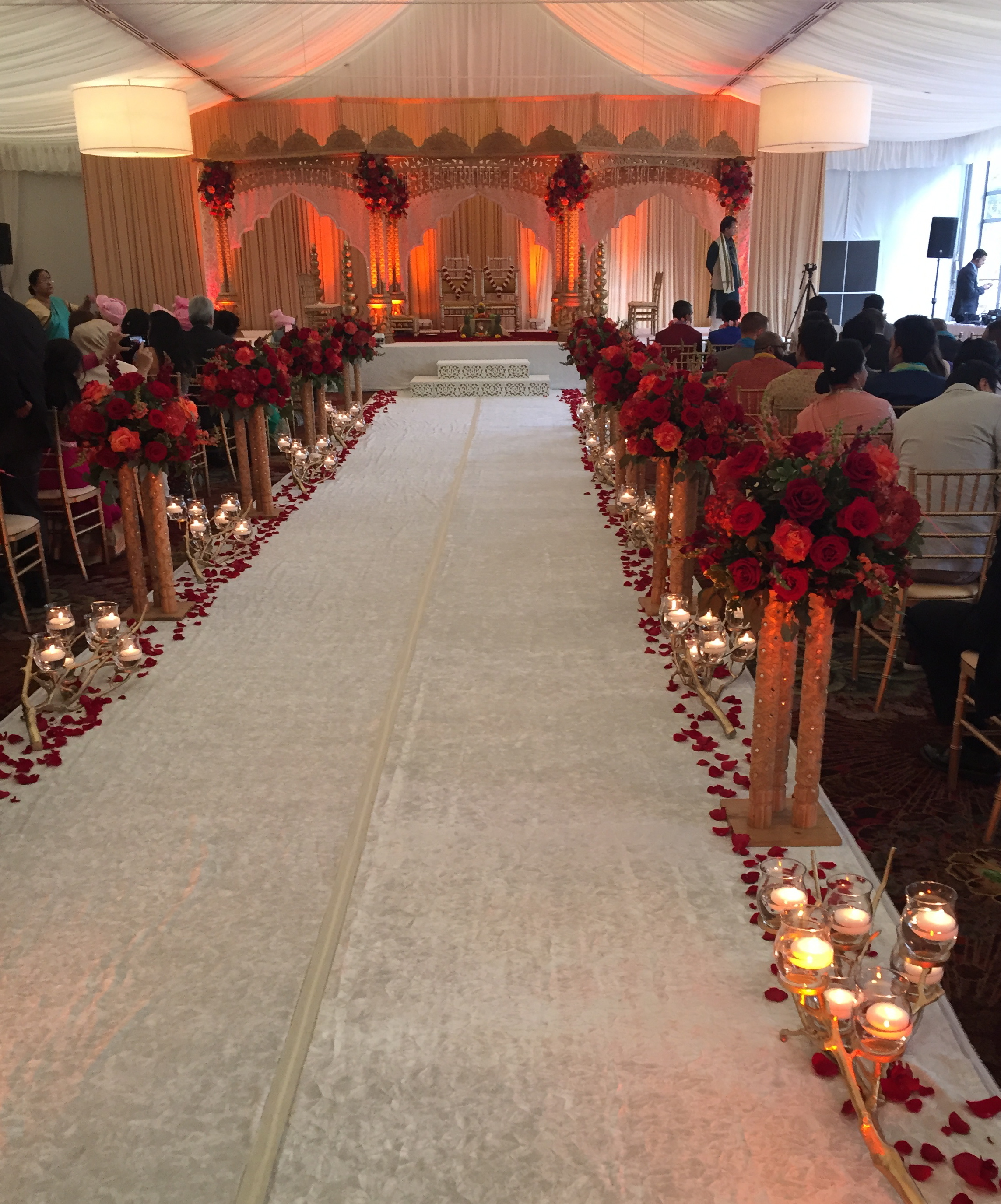 Gasp, how beautiful is this ceremony room?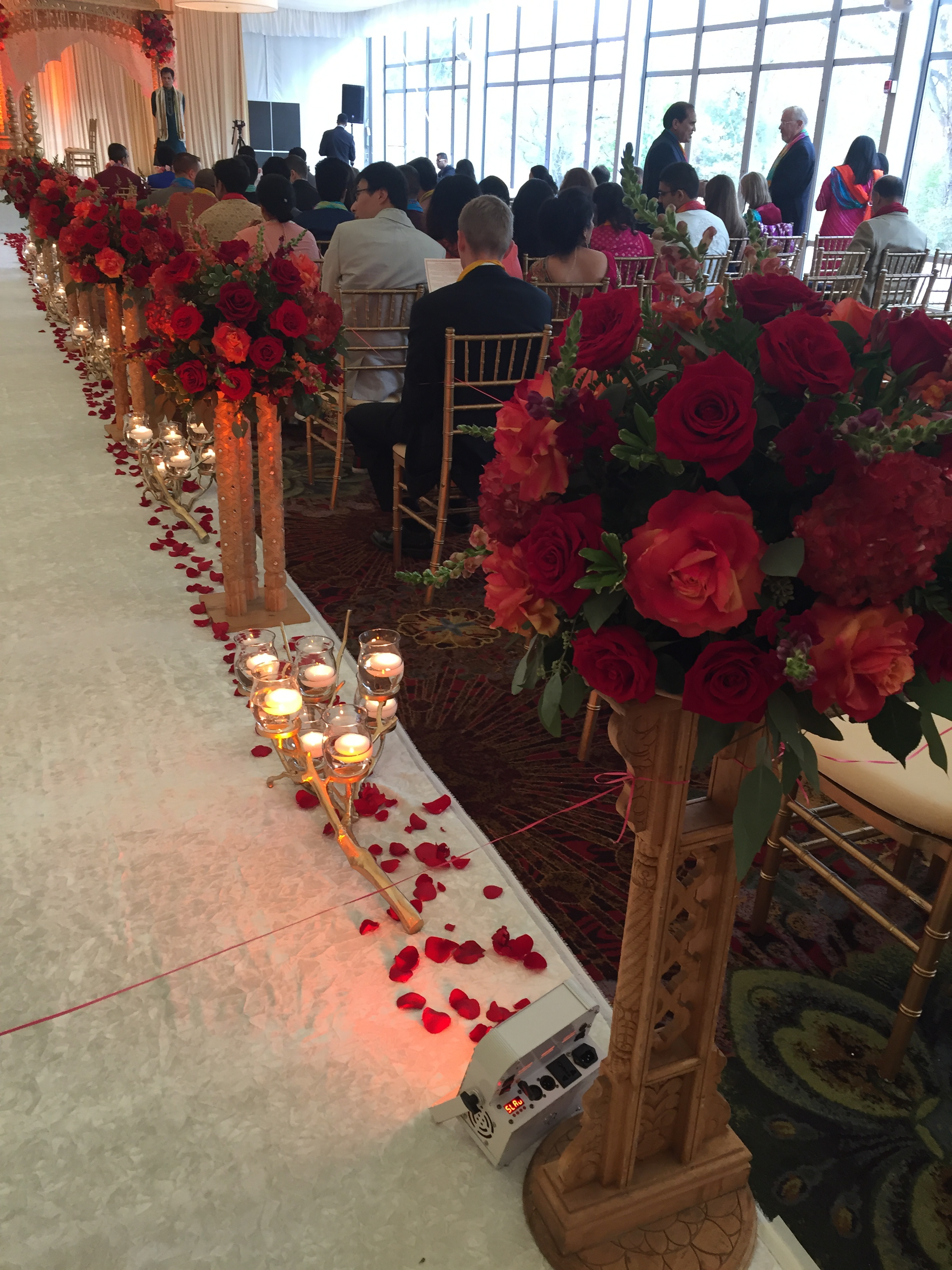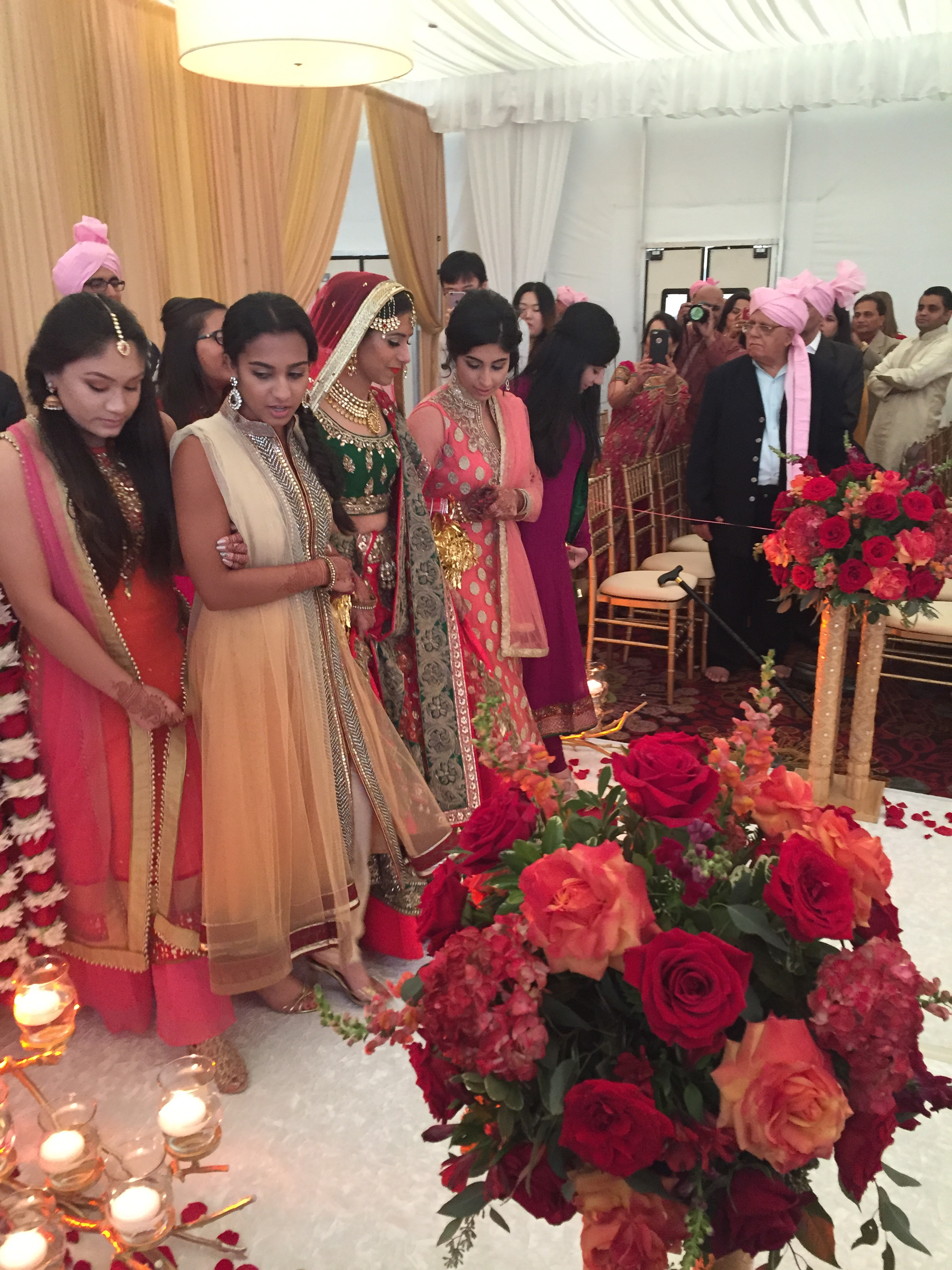 Here comes the bride! I loved her exquisite sari, jewels, and that all the men in her family wore pink turbans.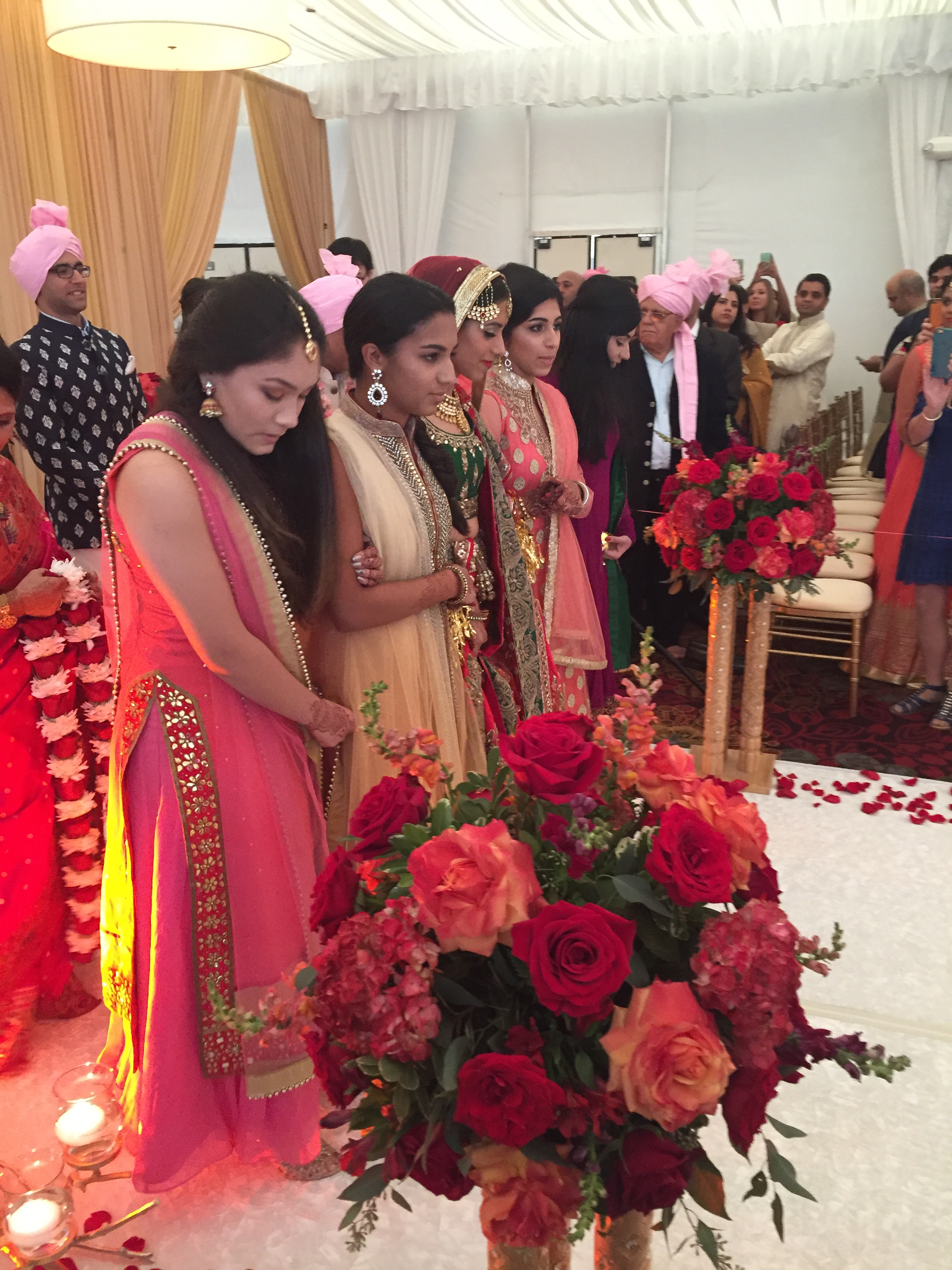 So sweet that the bride's sisters and friends walked down the aisle with her, linking arms.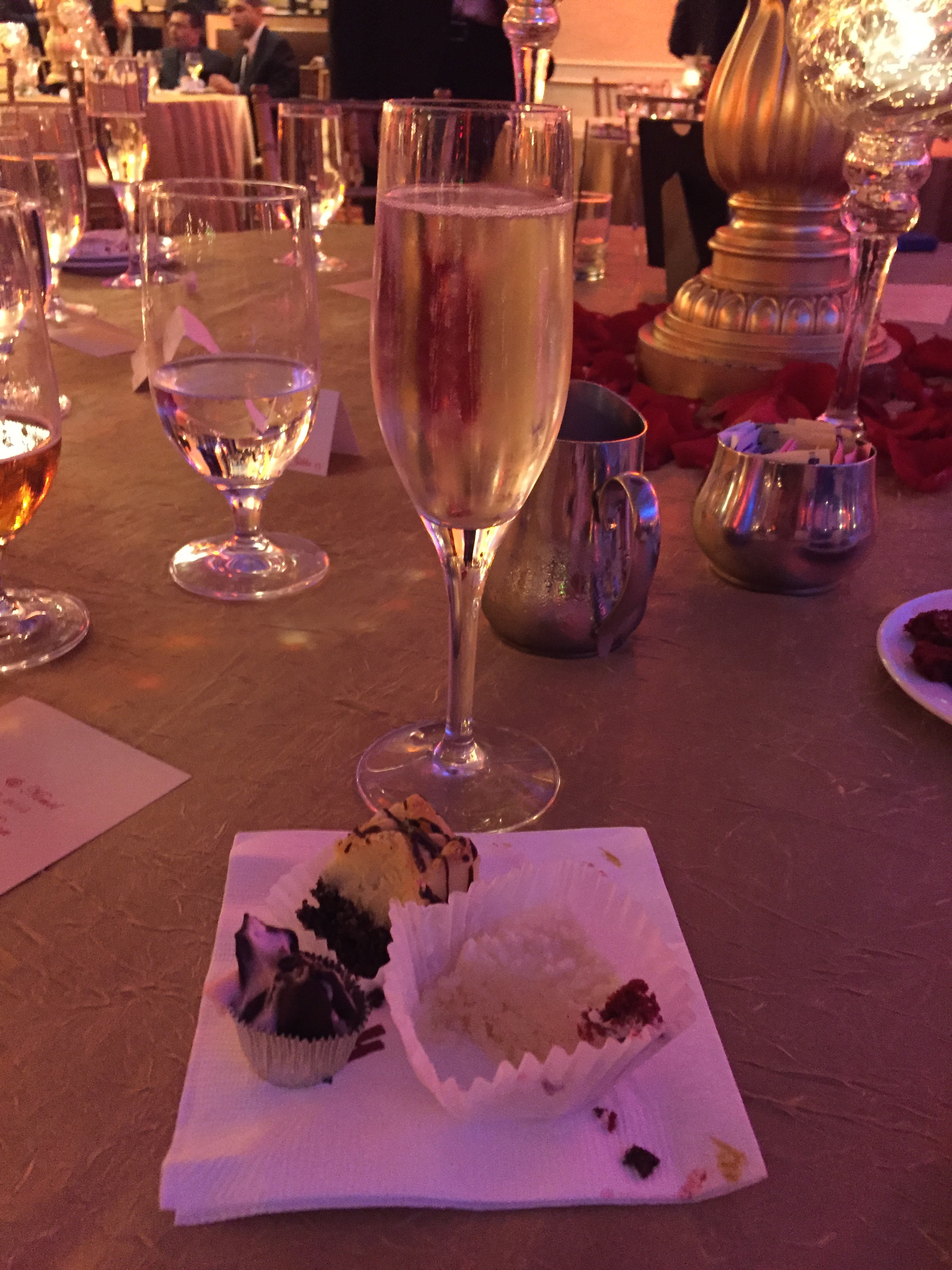 And of course, it's not a celebration without bubbly!