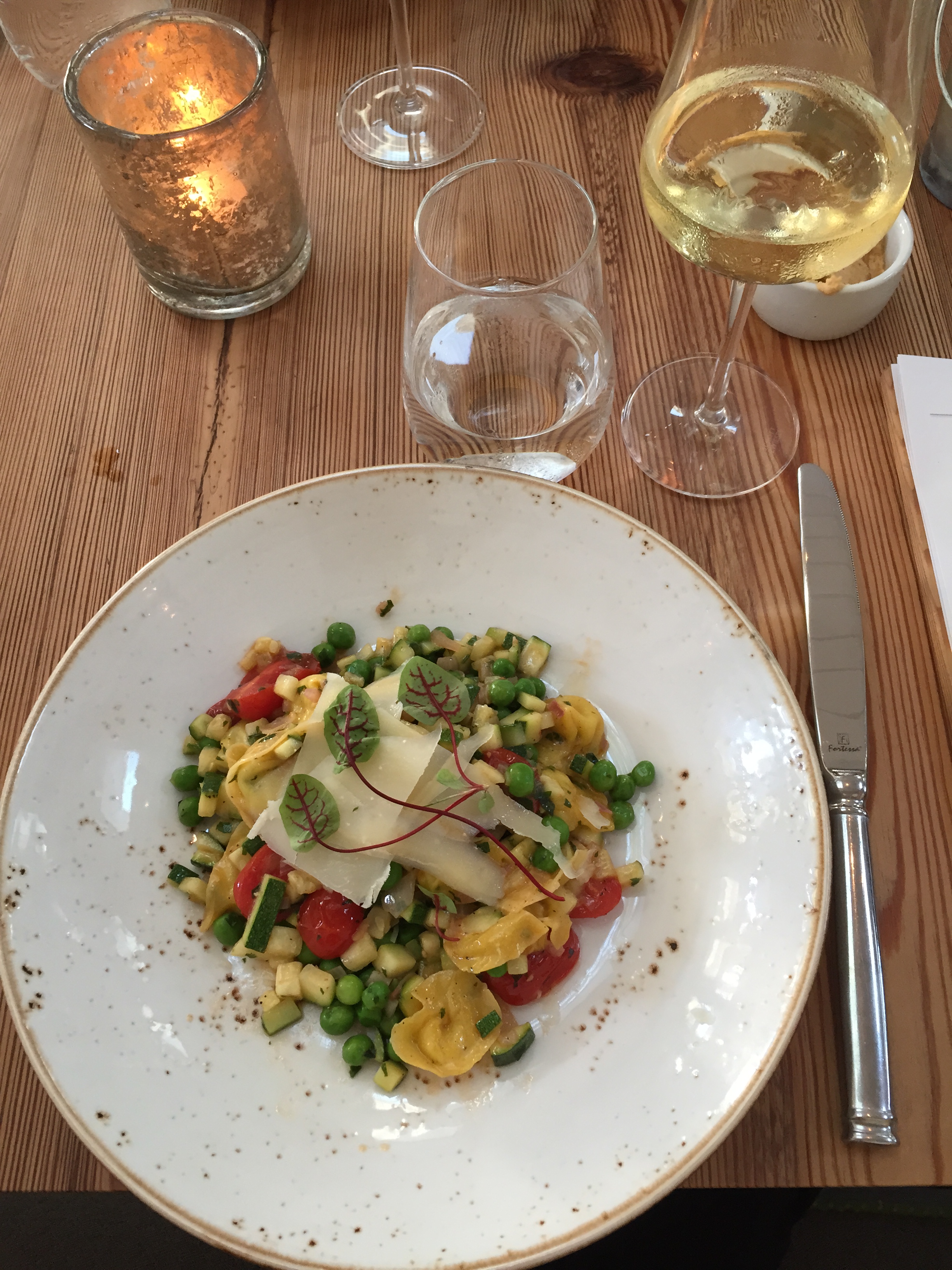 As we prepare our bellies for the biggest meal of the year, I decided to compile a list of some of the places in town where I've had an (or two…or three) amazing meals this year. These are my top picks for food in the Holy City. Enjoy!
Breakfast/ Brunch
Park Cafe | 730 Rutledge Ave., Charleston 29403
Adorable little cafe near Hampton Park with lots of natural light and a beautiful wall brimming with potted plants. My pick for breakfast: almond butter toast with half a grapefruit & coffee.
The Macintosh | 479 King St., Charleston 29403
There's everything to love about The Macintosh as Executive Chef Jeremiah Bacon delivers twists on southern fare in a social setting. For later in the day, they also have a "Bacon Happy Hour" named after the chef. My pick for brunch: Vegetable Frittata & bottomless mimosas.
Collective Coffee | 766 S. Shelmore Blvd., Mt. Pleasant 29464
Low-key Collective Coffee is one of my favorite coffee shops to go to before work because a.) there's parking and b.) I can't get enough of their avocado toast and beautiful lattes. Inside the cafe has a Brooklyn-esque vibe and there's always a paper to read, so I can catch up on what's going on in the world without using my phone. My pick for breakfast: Avocado toast with egg-over-easy and a latte.
Lunch
Five Loaves | 43 Cannon St., Charleston 29403 & 1055 Johnnie Dodds Blvd.#100, Mt. Pleasant 29464
While there is often a wait, Five Loaves has many delicious and healthy soup and salad options that keep me coming back again and again. Both the downtown and Mt. Pleasant locations are fun spots to meet friends and I particularly enjoy reading the quotes painted on each table. My pick for lunch: 1/2 chicken caesar with tortellini, 1/2 soup- either the tomato tarragon or Mexican chicken chili and sweet tea (added bonus: comes in a mason jar).
 Minero | 155 East Bay St., Charleston 29401
For gourmet street tacos and unbeatable guacamole in Charleston, head to Sean Brock's Minero on East Bay. The tacos are small, so I'd suggest ordering a few that look good and sharing appetizers with friends. My picks: Charcoal Chicken Taco, Pork Carnitas Taco, and the chicken wings in Valentina hot sauce.
EVO | 1075 E Montague Ave, North Charleston 29405
While not downtown, EVO is definitely on par with downtown quality with its on-site bakery and gourmet pizza toppings. My pick for lunch: Farmers Salad and Chorizo & Pumpkin pizza.
Dinner
 Cannon Green | 103 Spring St, Charleston 29403
I'm really just counting the days before this gem of a new restaurant becomes super crowded. Its lush, greenhouse-like interior is airy and fresh to pair perfectly with the farm to table menu. Their wine list is also great; you can't go wrong. My pick for dinner: Chevre Tortellini with a glass of Sauvignon Blanc.
 The Grocery | 4 Cannon St, Charleston 29403
Like Cannon Green, The Grocery prides itself on farm to table freshness and innovation in their menus. The seafood is delicious here and the flavor combinations are delightfully surprising. My pick for dinner: Tartine of Braised Greens and Golden Tilefish.
Late Night 
The Rarebit | 474 King St, Charleston 29403
At 11pm, Rarebit's dinner menu turns into breakfast and let's face it, what sounds better at midnight than chicken & waffles or French toast? My pick: everything.