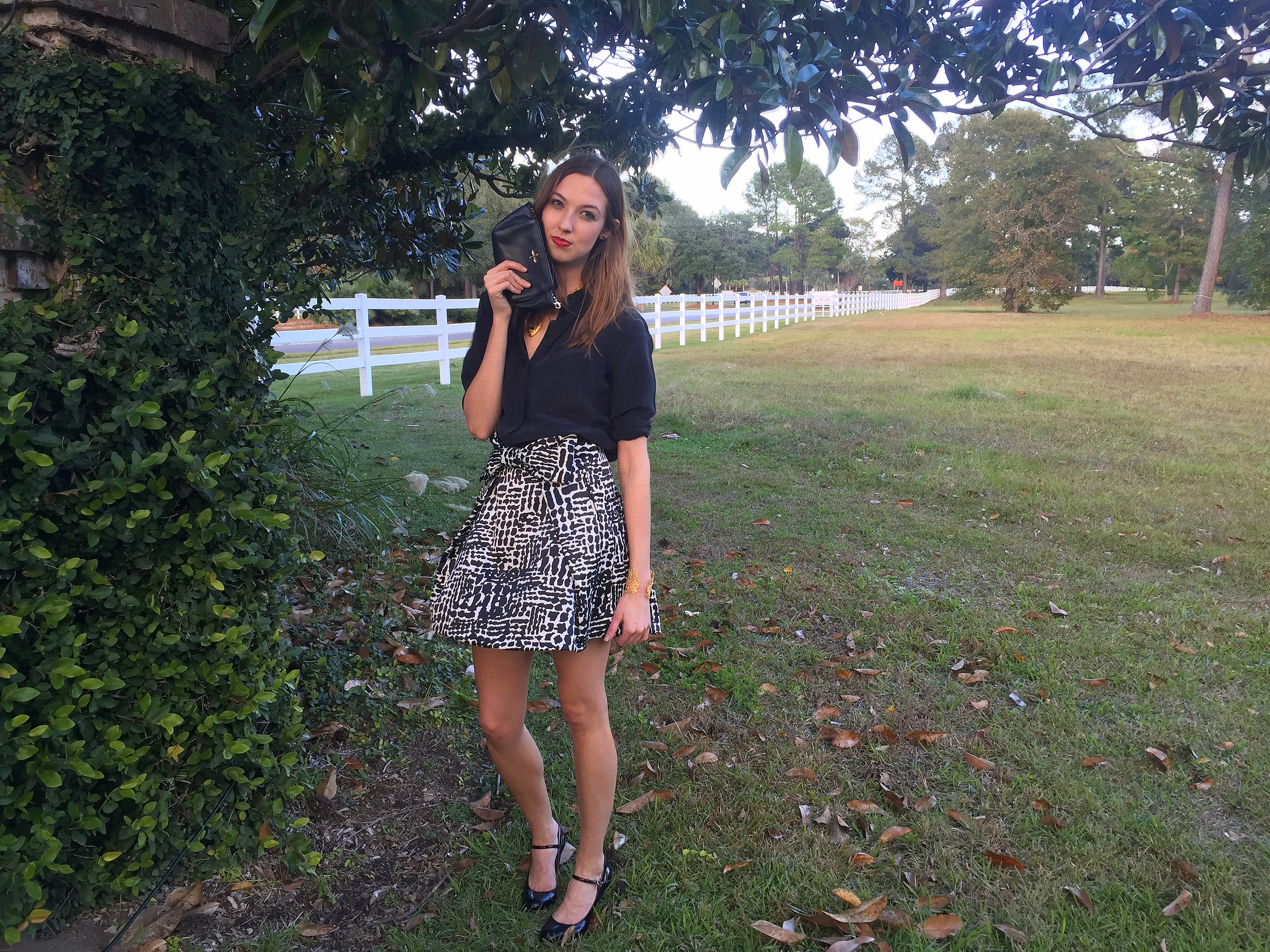 Growing up is hard. I'm listening to Adele's new CD as I write this post, so on top of thinking of white fences, roses, and love I'm listening to the most heartfelt outpouring of emotions ever. It's enough to make a girl cry! Although my grandma says I'm a woman now, I still refer to myself as a girl. At what age does this change and do I finally see myself as a "grown up?" (Hi Grandma! Thanks for always reading :). Maybe I'll know I'm a woman when I stop giving my grandma shout-outs. But that will never happen…so… Frankly, I'm not ready to let go of being young and while I don't want others to call me a "girl," I want to be able to feel like one every once in a while. My girlhood was full of dreams and perhaps what I'm getting at is that I don't want to let go of these, even the unrealistic ones. I want to wear bows, hop over fences and run barefoot through fields without a care. We only have this very short time to be young and I feel like we are often pushed to act older than we are by everyone around us –parents, significant others, work peers, etc.
Two F's consistently remind me of my youth. Friends, who don't sacrifice dancing all night just because they are #girlbosses during the day. Fashion, which allows me to incorporate the favorites of my past with more grown up textures and lengths. I'm not trying to squeeze into those jean shorts I wore when I was sixteen, but if I feel like wearing Mary Janes, I will! And as for the rest of my outfit: this incredible Labradorite necklace is by Julie Vos; it reminds me of the necklace from Titanic, like it is a heart brought up from the bottom of the ocean (I am still busy dreaming over here). The shirt is Everlane, which is such soft silk, my tongue is twisting just to describe what a good investment their clothes are. Definitely check out their website if you've never heard of them–link is below under "outfit." The skirt was hardly an investment, but is one of the absolute favorites of my wardrobe. A Marc by Marc Jacobs discovered amongst the sea of racks at Beacon's Closet (the old location) in Williamsburg circa my year in NYC. I used to spend hours leafing through everything in there, carefully calculating how much was too much to spend on vintage clothes. This skirt brings up memories as well as positive vibes and a desire to twirl around and stick my hands in my pockets (yes, there are pockets!). The Pour La Victoire cross-body was made to be a night companion as it is the perfect size for a phone and lipstick and has a great gold chain that adds a touch of shine. Last but not least is the lovely Chantilly Lace cuff by Stella & Dot, a piece that blends Old World romance with a modern shape.
And as for the location, it's the most dreamy of all. Wide open stretches of grass to meet the sky of that perfect Carolina blue. Good thing there aren't any wild horses running around with the wind in their manes, because then all my girlhood fantasies would come true!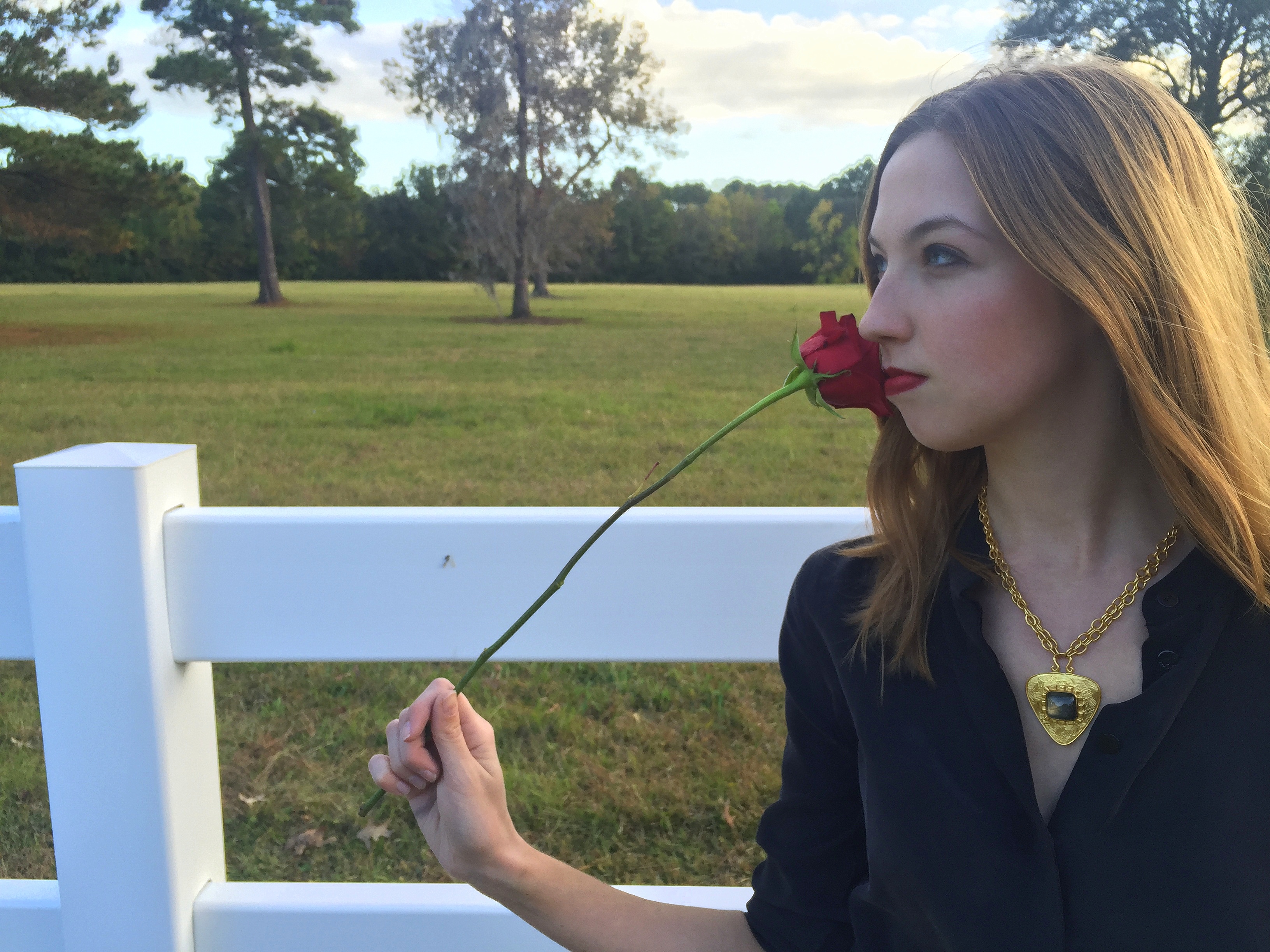 Outfit: Everlane blouse, Marc by Marc Jacobs skirt from Beacon's Closet, Nine West Mary Janes, Pour La Victoire cross-body, Julie Vos Botticelli Statement Necklace, Stella & Dot Lace Cuff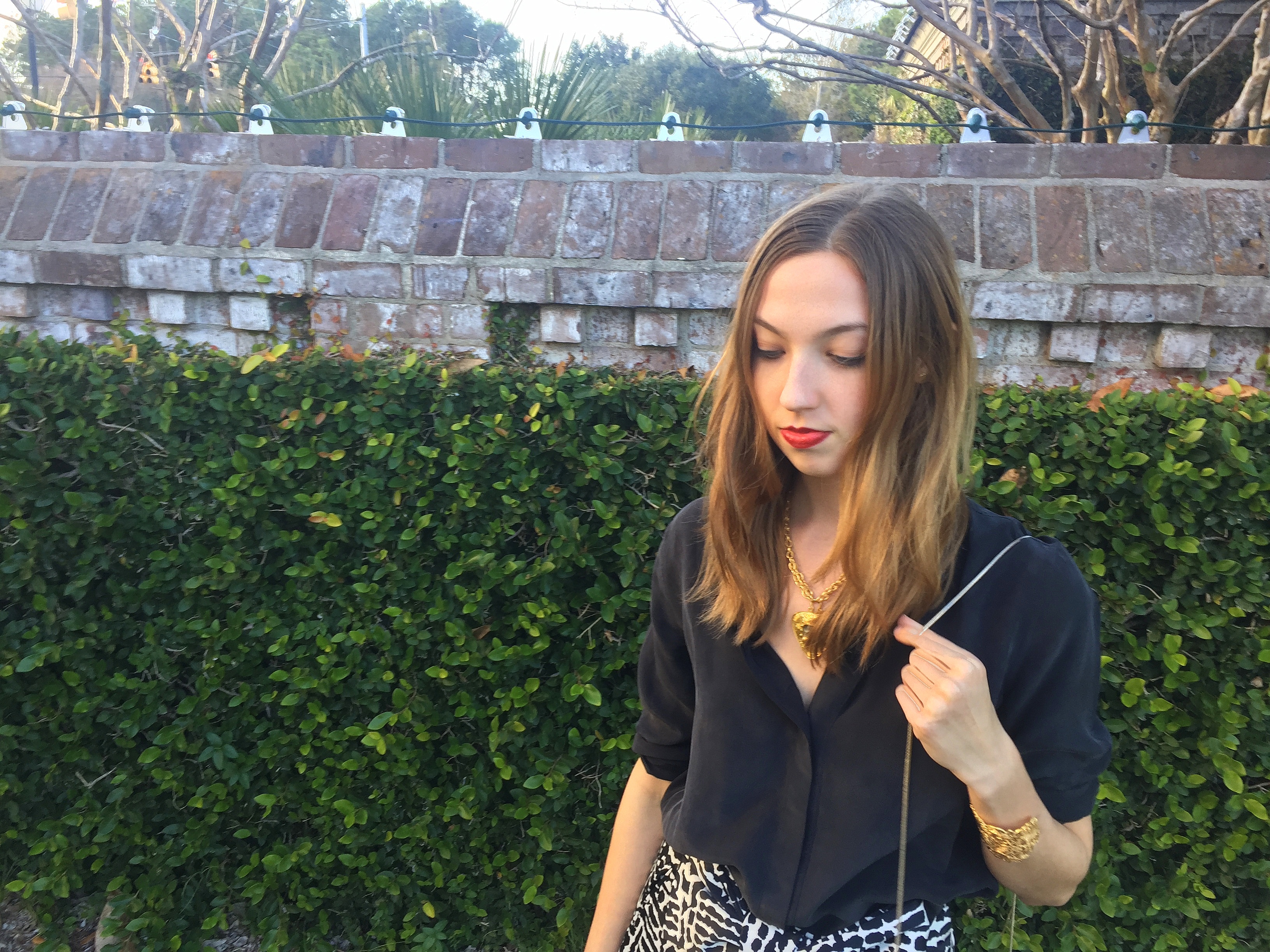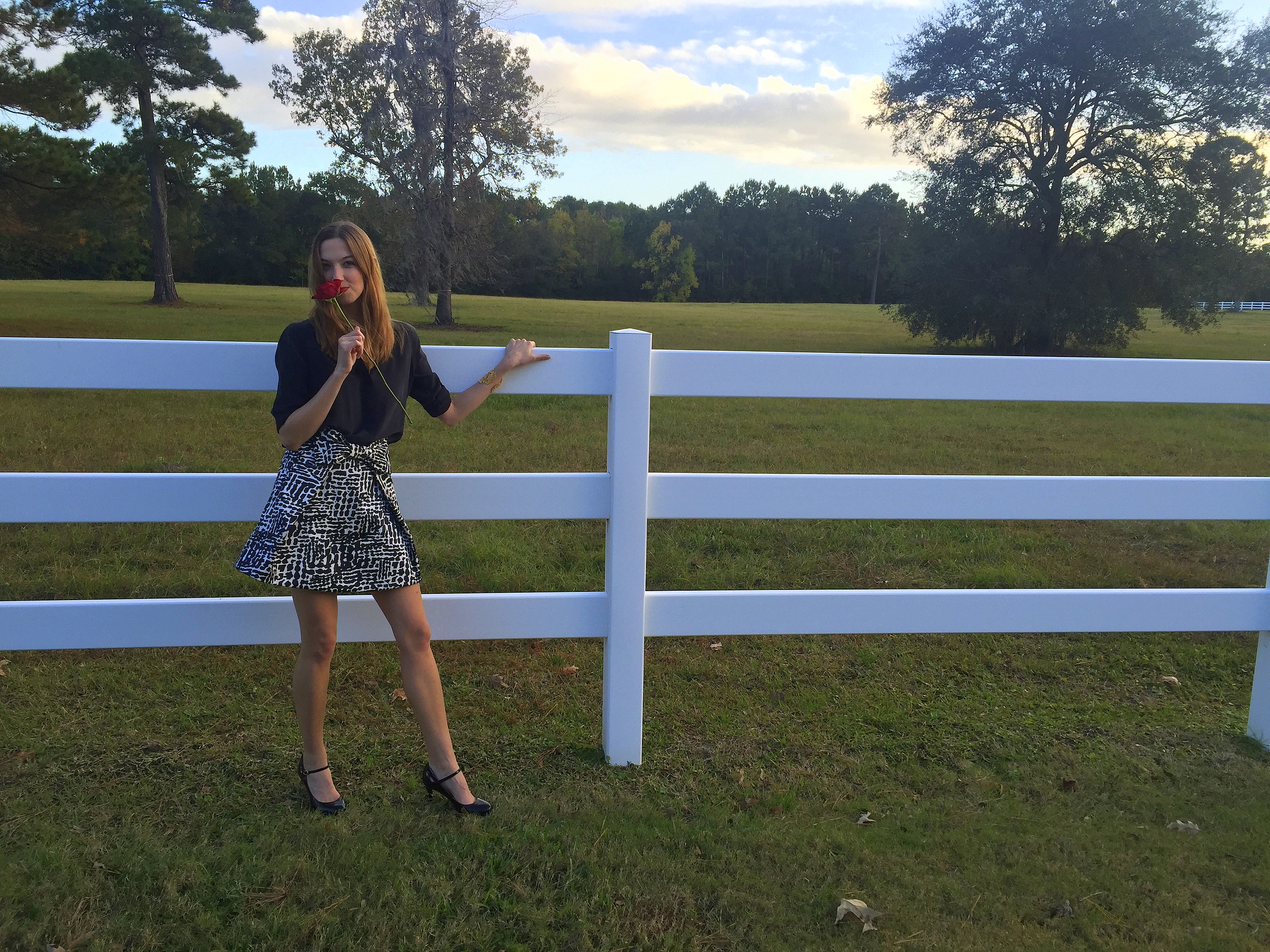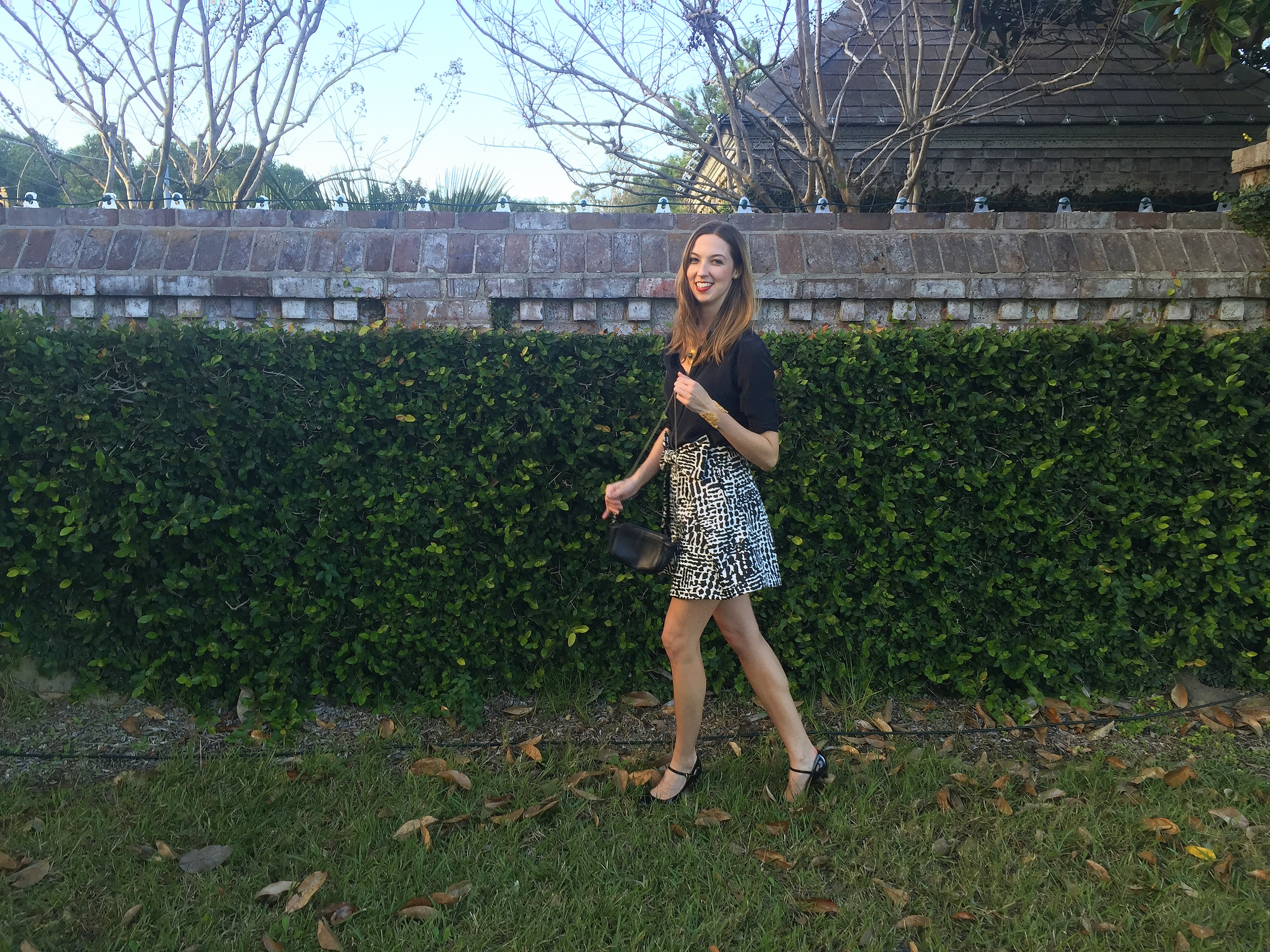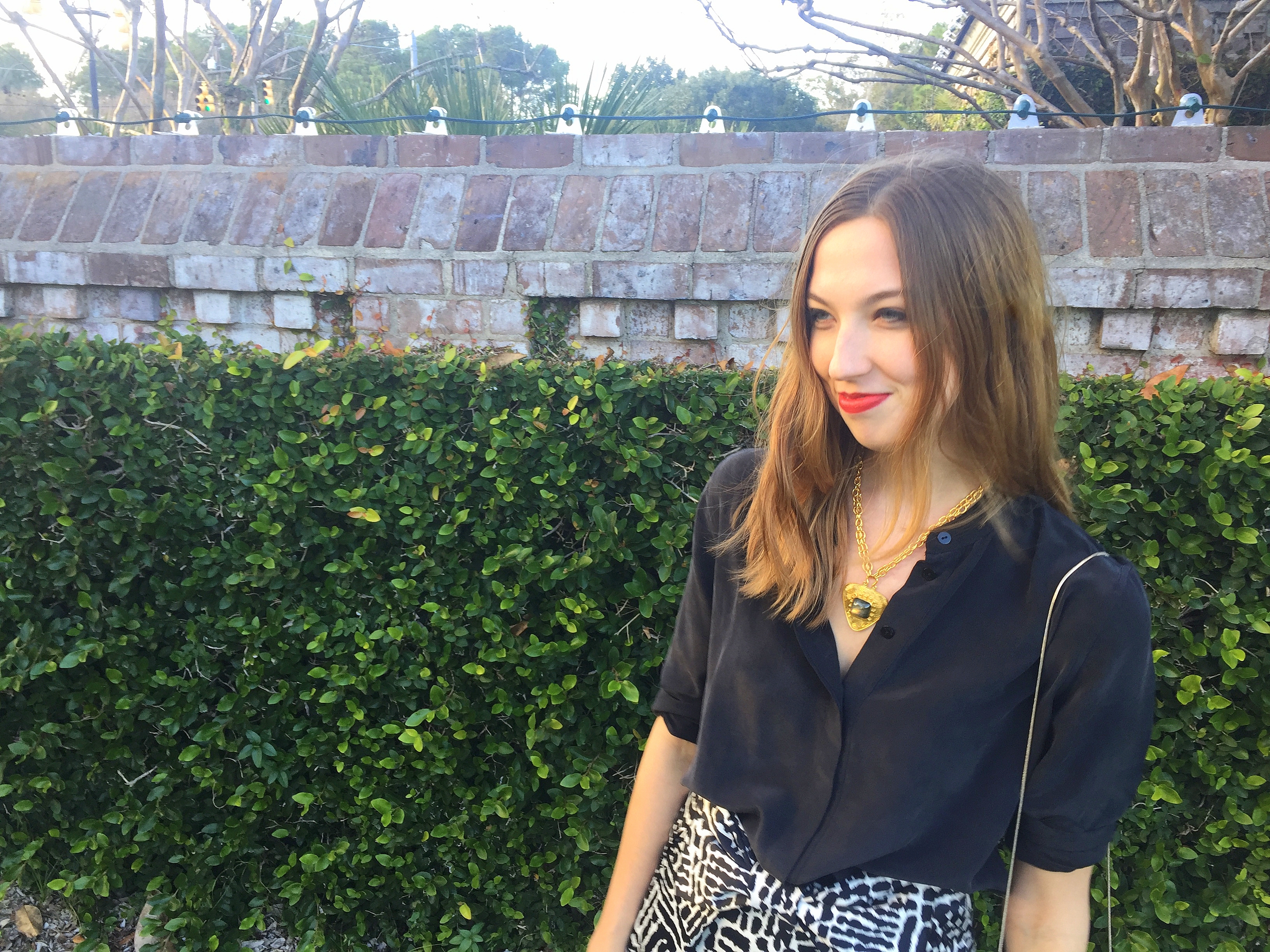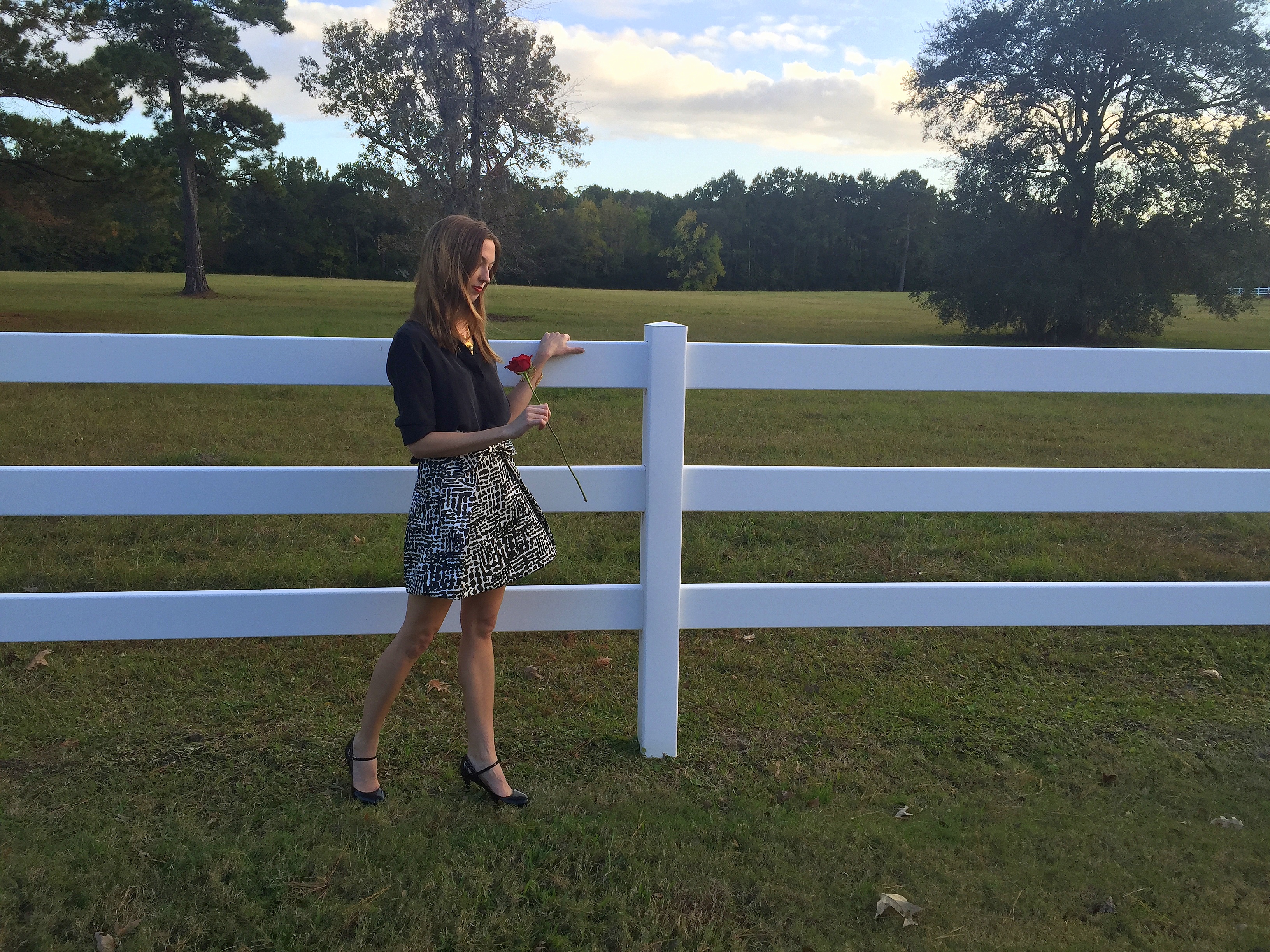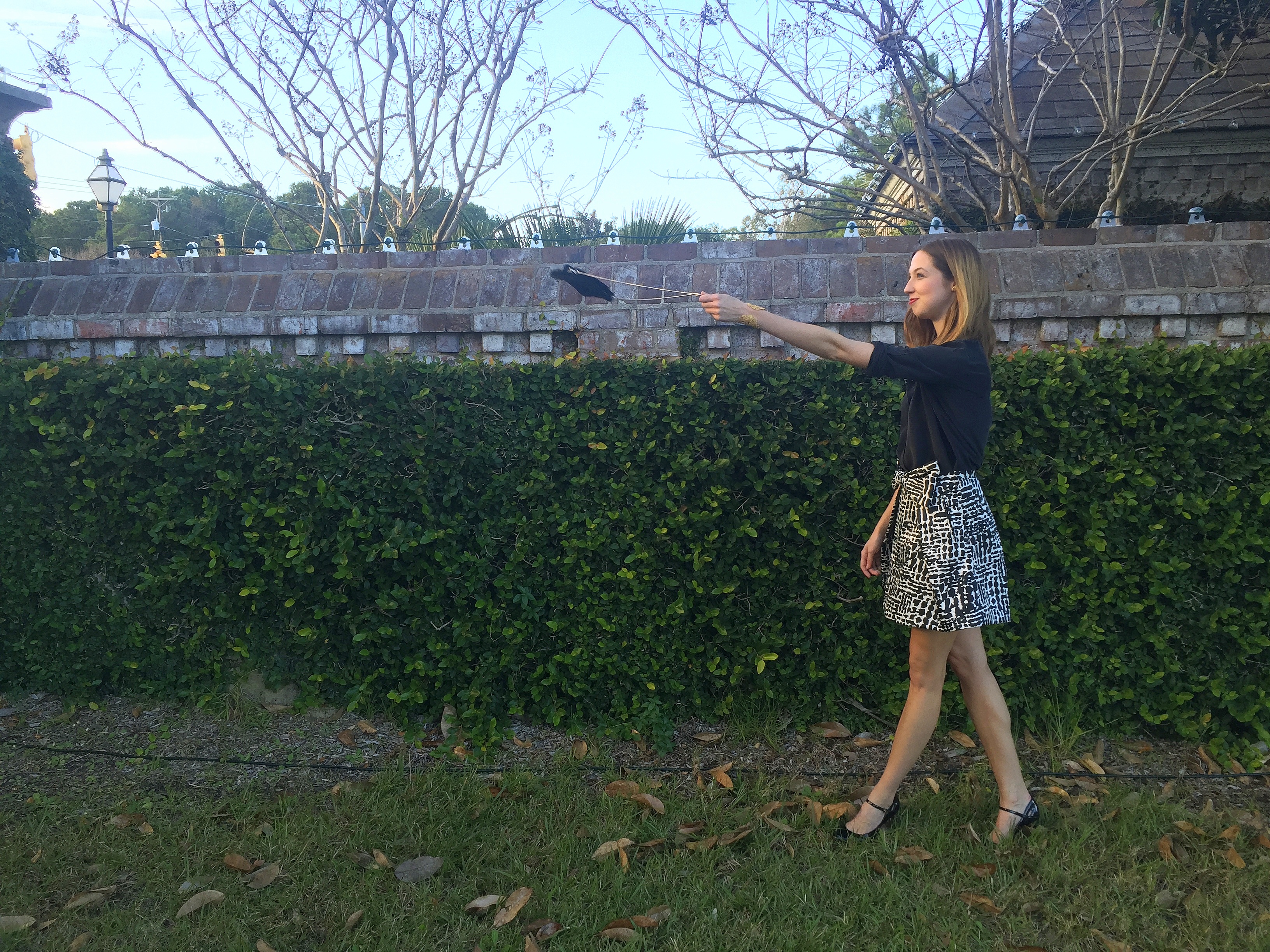 Photography by Joseph Landing