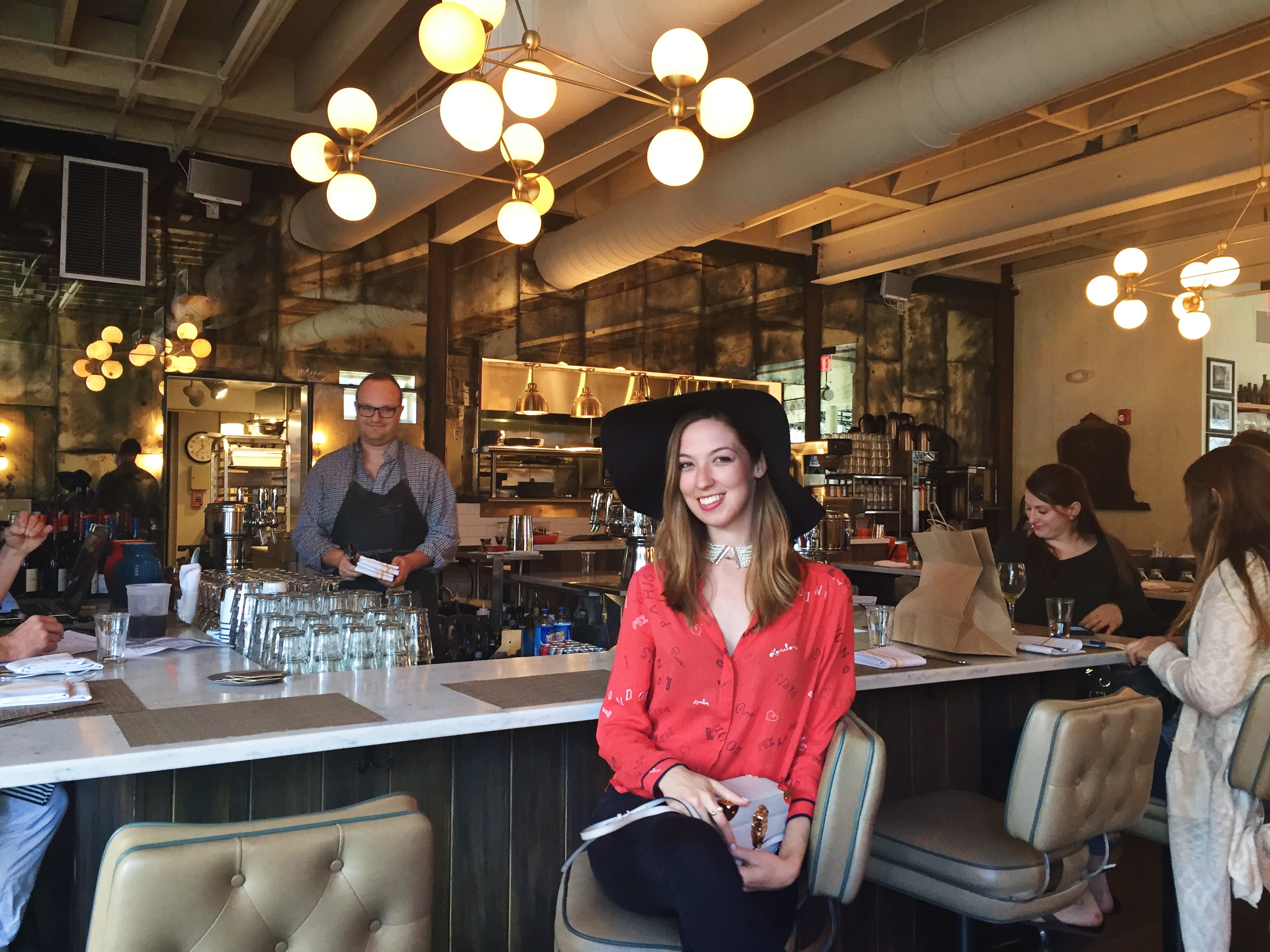 When old becomes new, a store or a shoe, it is important to take the time to celebrate what's past, to hold it in hearts as we step through the threshold of time. I've been living in a whirlwind in these days leading up to Christmas and the new year, but in the midst of it, I am celebrating. Taking myself out to lunch and to the beach, shopping for myself as well as others, reading a book by the pool (it's still so warm) when I should be doing something productive. Why? Because this year is almost over, a beautiful year with a lot to be thankful for and I want to remember it in the best light and cherish it before it slips away so soon. 2016 is already brimming with new goals and resolutions for me, so I'm ready to hit the ground running on the other side.
Isn't it funny how we structure our lives in such a way? The new year means nothing- a day, an hour, a minute's difference and a whole new chapter begins. They say when you get a new haircut, your attitude changes. Silly, but so true. It's really not the date on the calendar or our hair, it's our minds, but isn't it incredible what a big change they can dream up? Take this restaurant I ate brunch at yesterday. A friendly bartender explained its history, that long ago it belonged to a family by the name of Westendorff. They ran a thriving hardware store for nearly a century before closing their doors. All that remained was a dilapidated building in a rougher part of town until someone came along with a new vision.
Today, with marble counters and 1950s inspired seating, The Westendorff is a gorgeous restaurant in a booming area. It shares a story with many other locales in our historical town, a story of rebirth. Why the cycle? Well, because people refuse to see ruin for too long; refuse to stop moving towards something better. When things becomes stale, we spice them up and thank goodness for visionaries who do. Oh, but don't think The Westendorff has forgotten their past. Besides the fact that they kept the name, the restaurant also displays black and white pictures of the family on the walls by each table. Be sure to check them out when you visit this "new" Westendorff and don't forget to celebrate these last days of 2015!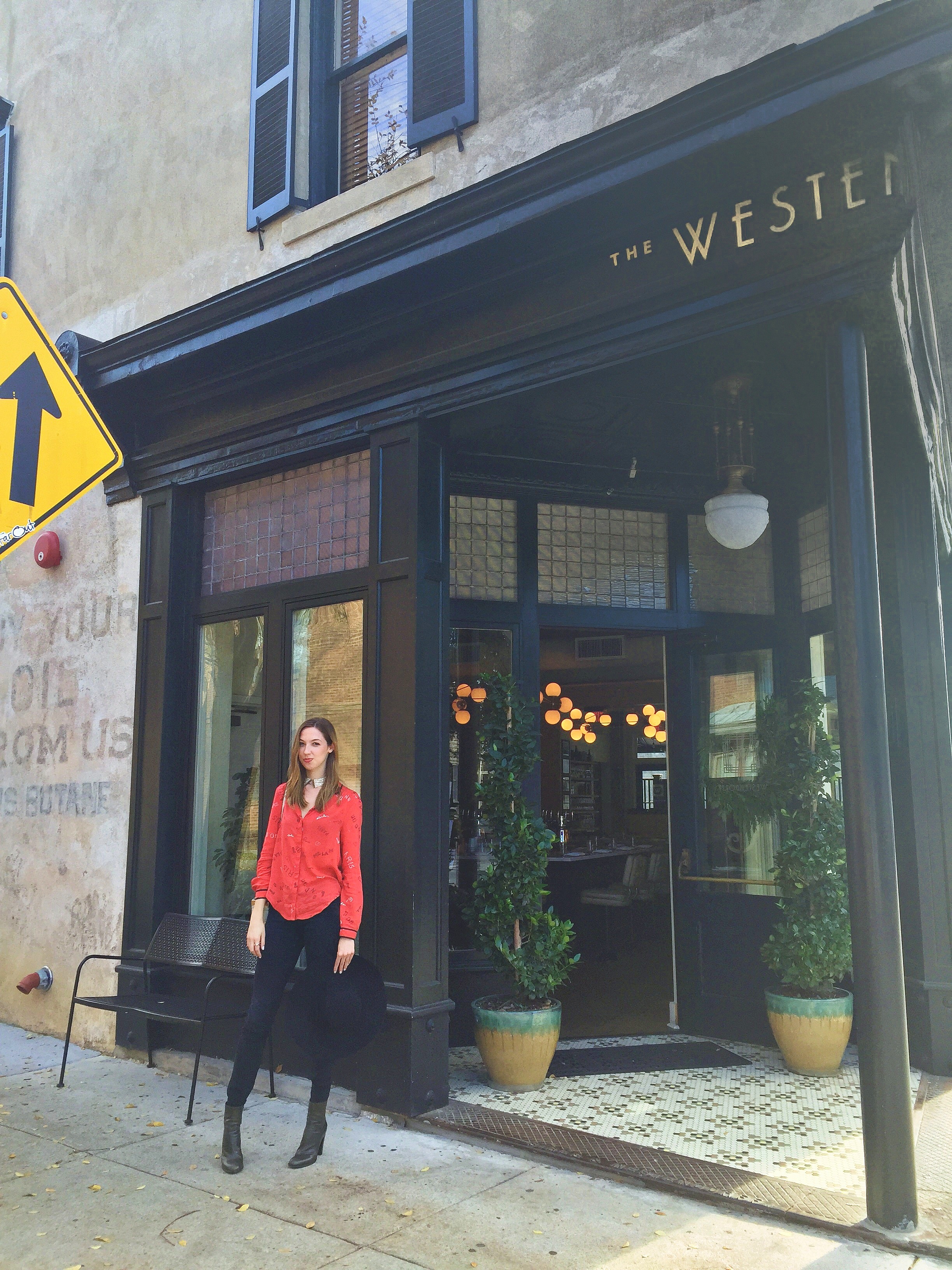 Outfit: Anthropologie blouse, vintage choker, H&M skinny jeans, Marc Jacobs boots, Reiss Efren box bag, Almost Pink hat, Stella & Dot ring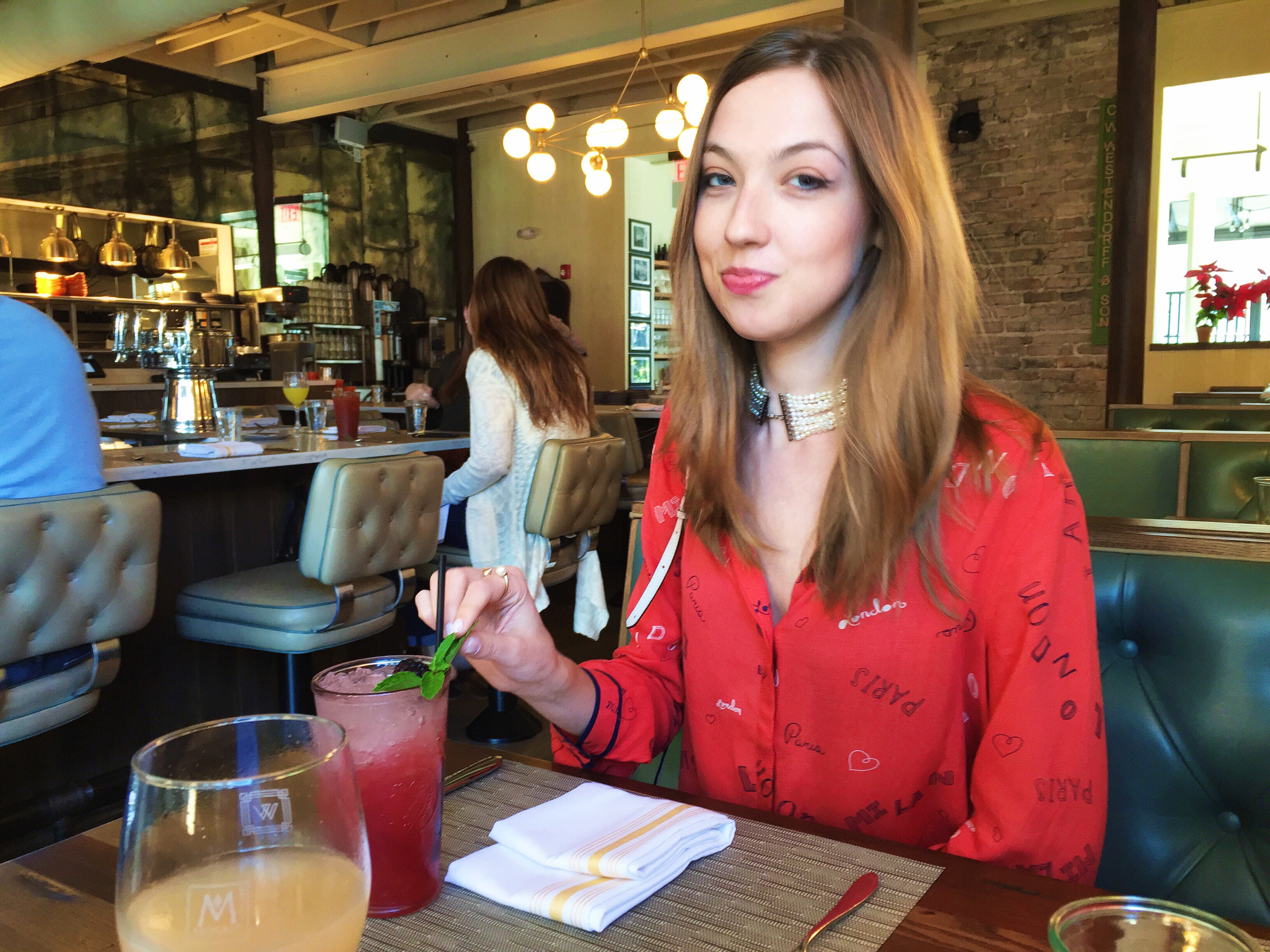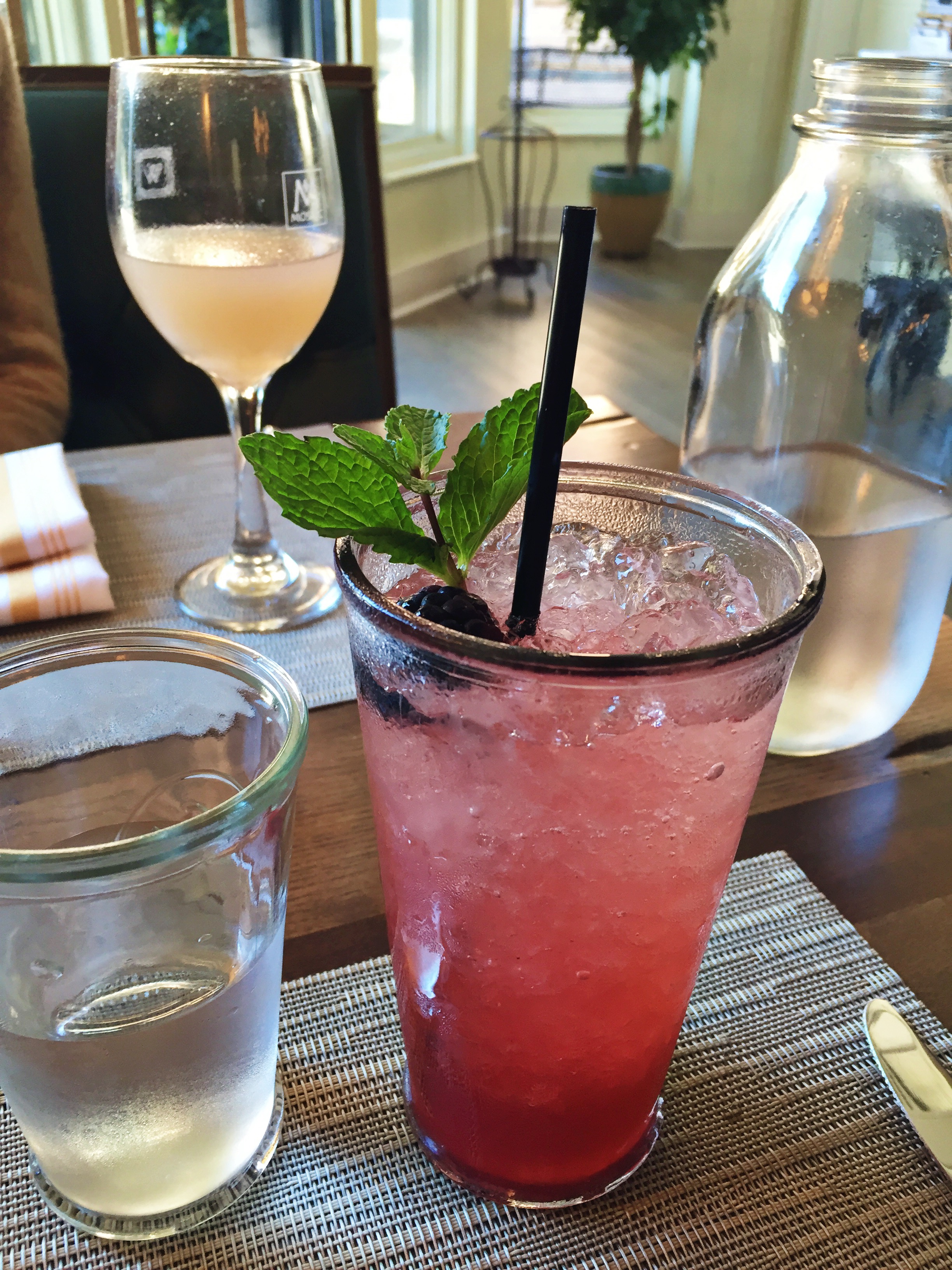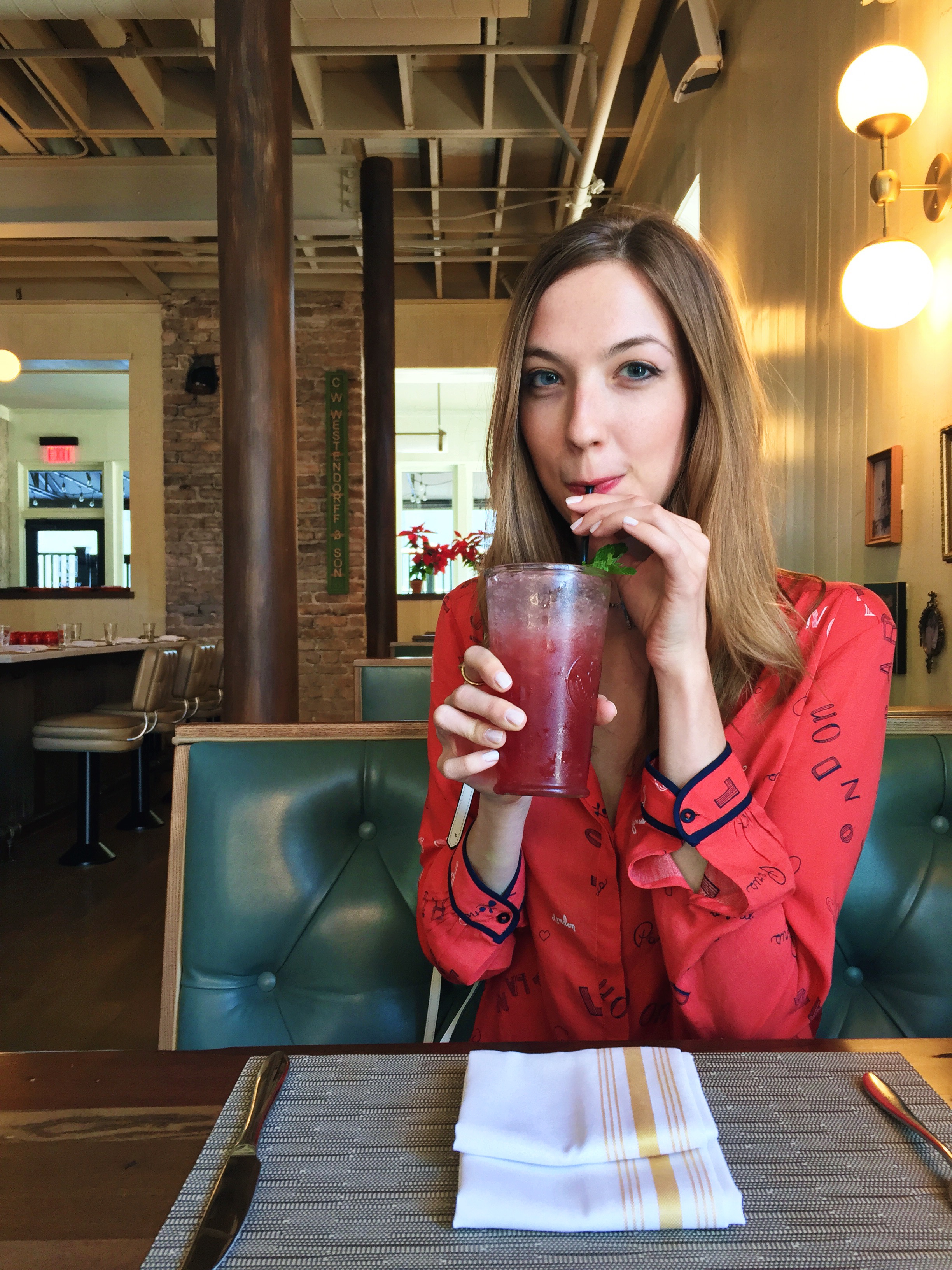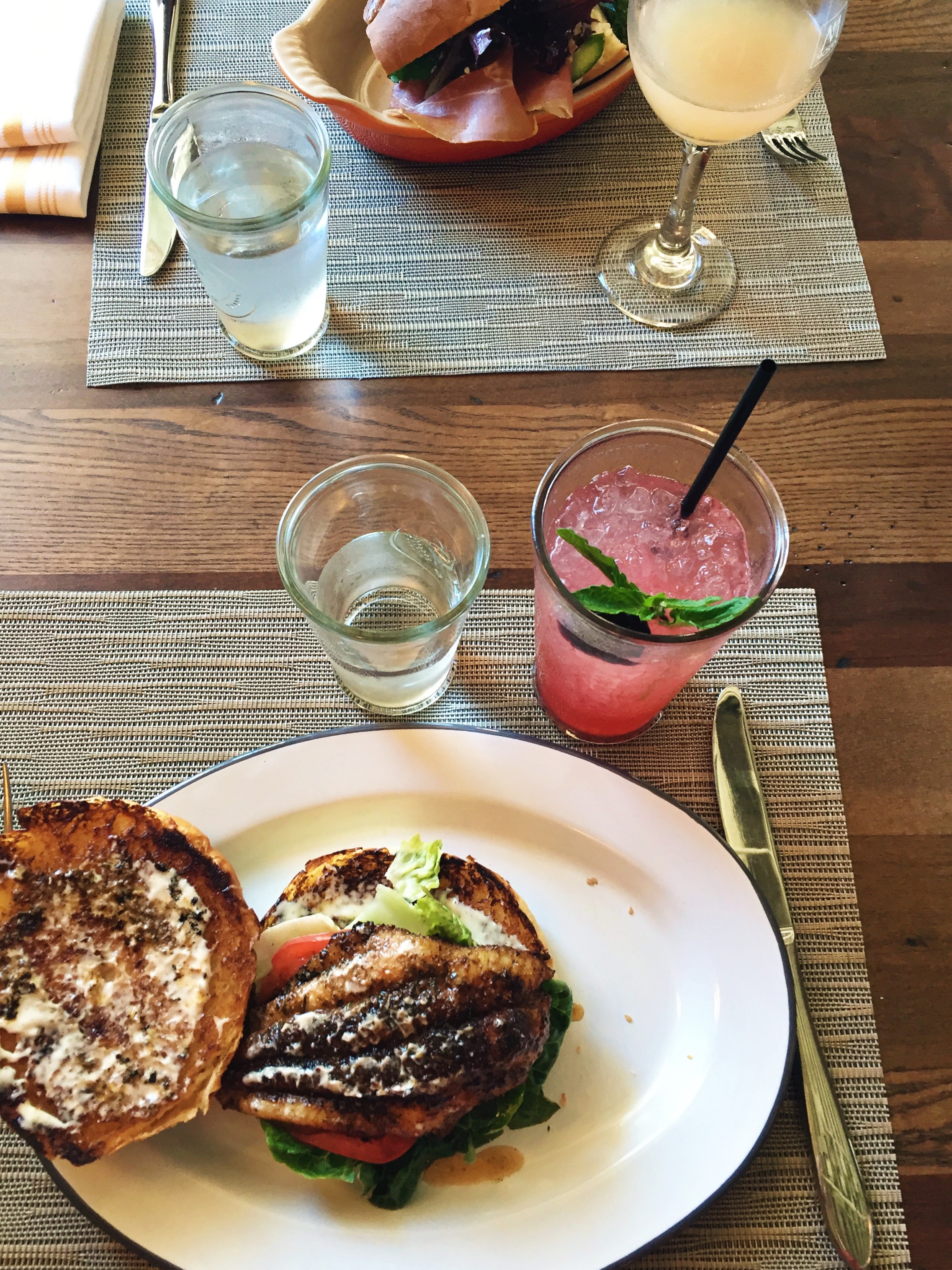 Blackberry Bramble + the fish sandwich are divine!