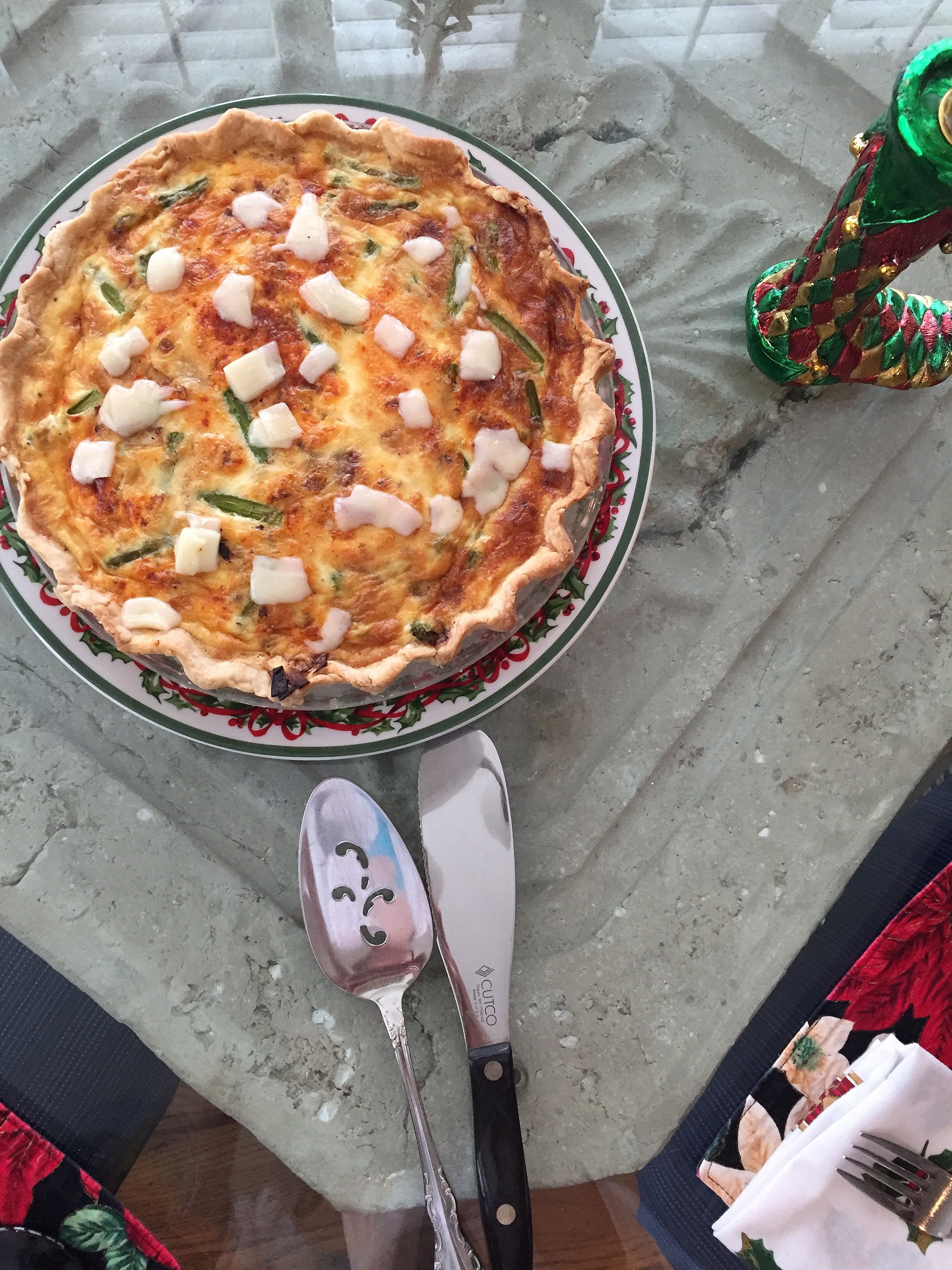 Hi my loves, here's a little confession: I am not a cook! I rarely ever go beyond salad and chicken. Still want to read this post? You should! Why? Because this quiche is seriously amazing. It's a part of my New Year's resolutions to start cooking more, starting now. So, how did I pull off this tasty quiche if I have little raw talent in the kitchen? With a recipe so easy peasy that complete beginners won't have a bit of trouble. Trust me, the final results will knock your socks (or, aprons) off. Let's get started.
What you need:
Pastry for a 9-inch pie
6+ slices of bacon
1/3 cup finely chopped onion
4 eggs
1 cup skim milk, 1 cup half & half or whipping cream
3/4 teaspoon salt
1/4 teaspoon pepper
paprika
1 cup shredded cheese of choice
Anything else you want- asparagus, tomatoes, spinach, ham, mushrooms- go crazy!
Start by prepping your pie crust. You can either make one from scratch like I did or buy one at the store. My recipe is pretty similar to this one, except instead of vegetable shortening, I substituted the same quantity of safflower oil as a healthier alternative.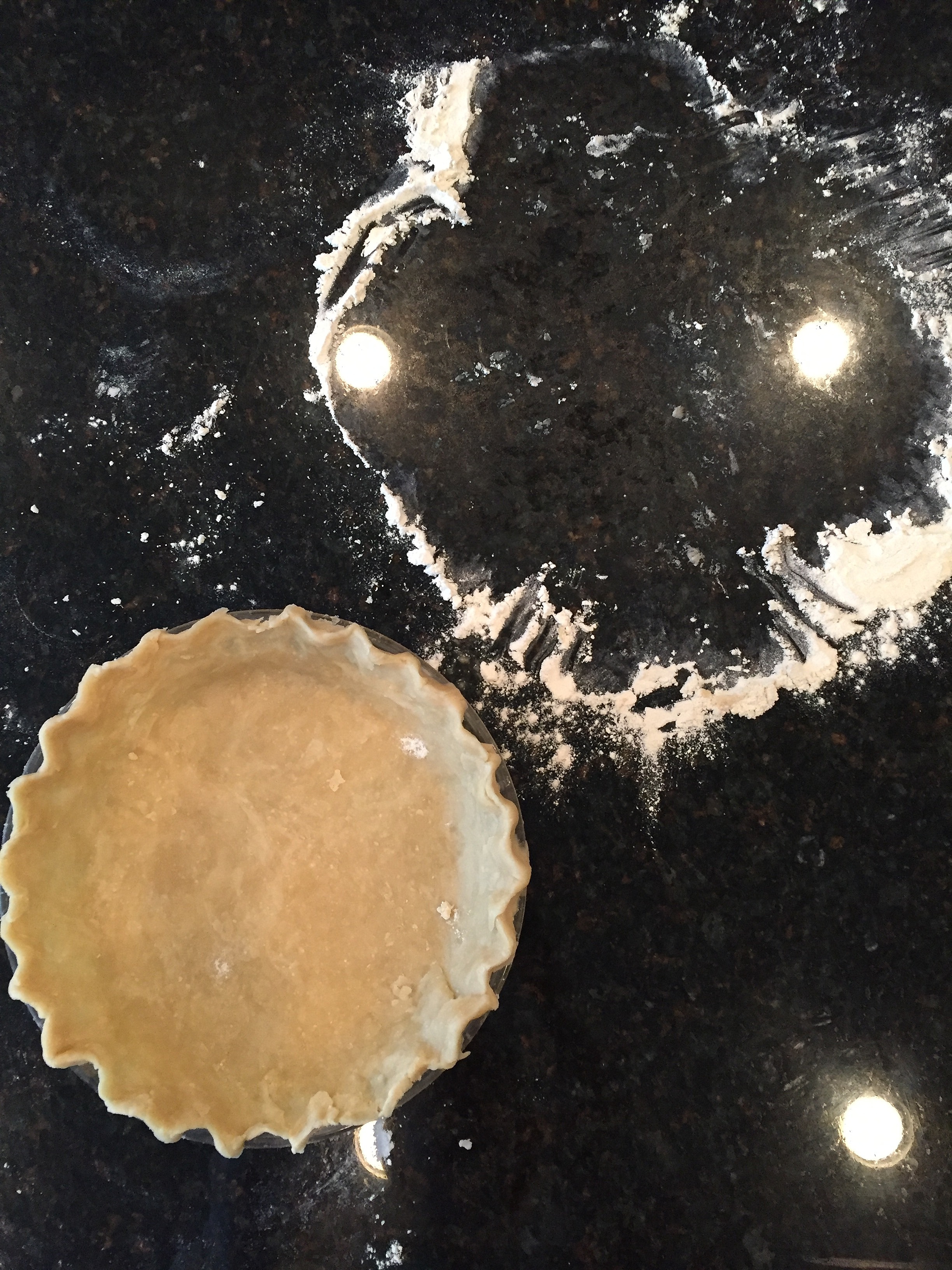 Crumble cooked bacon into the pastry.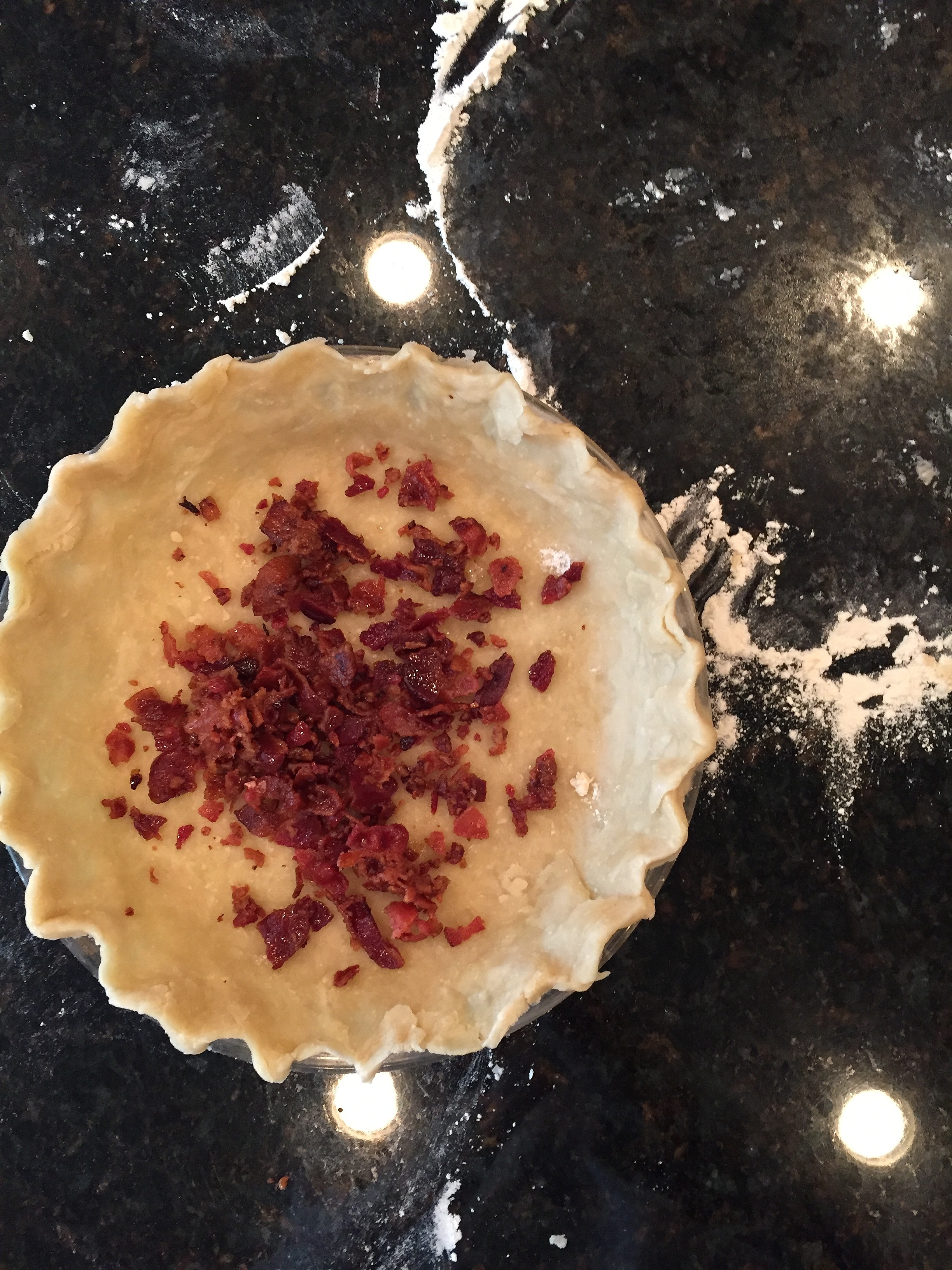 Throw the onion & asparagus into the pan with a little olive oil. Simmer on low; add to the pastry.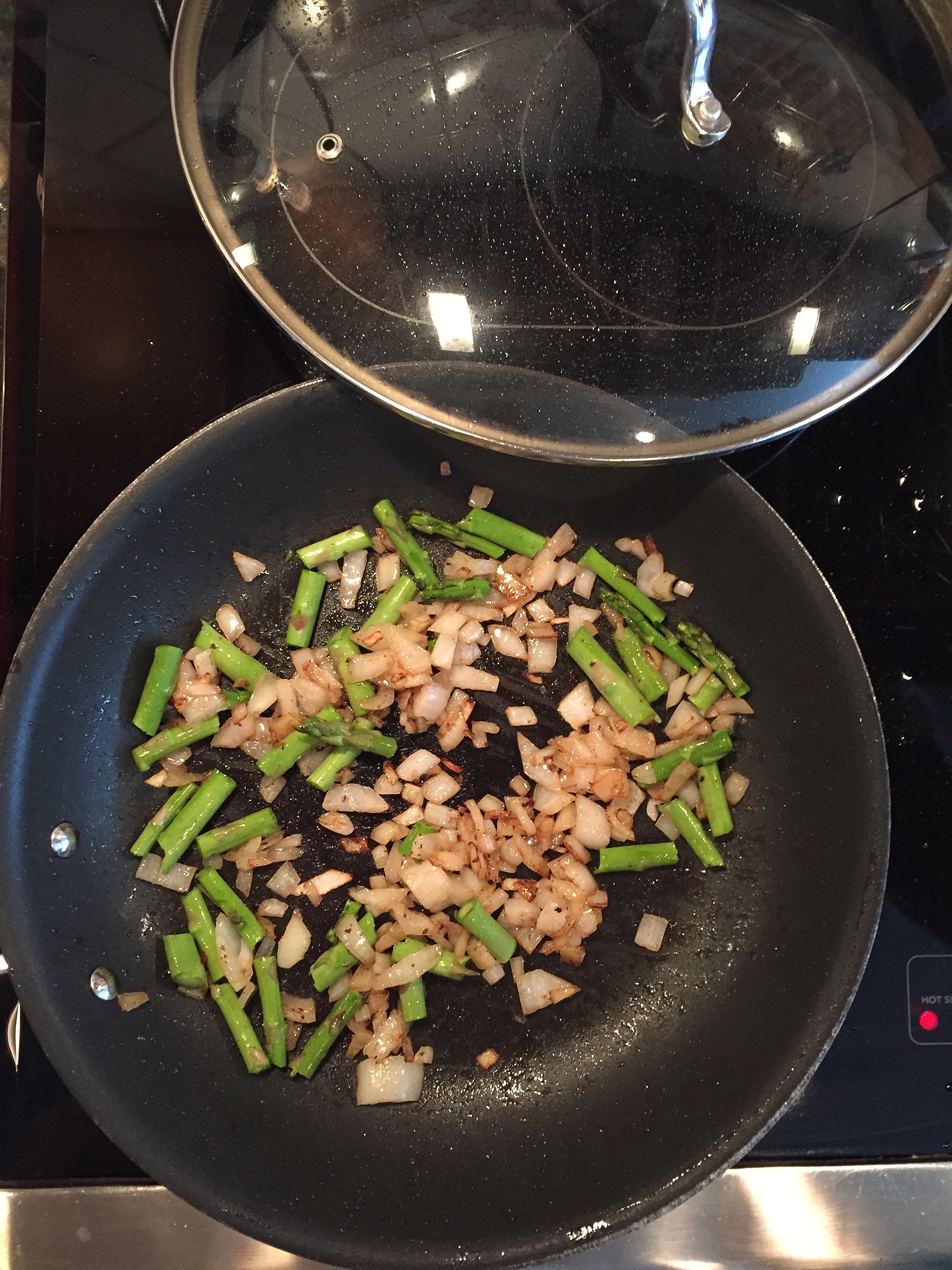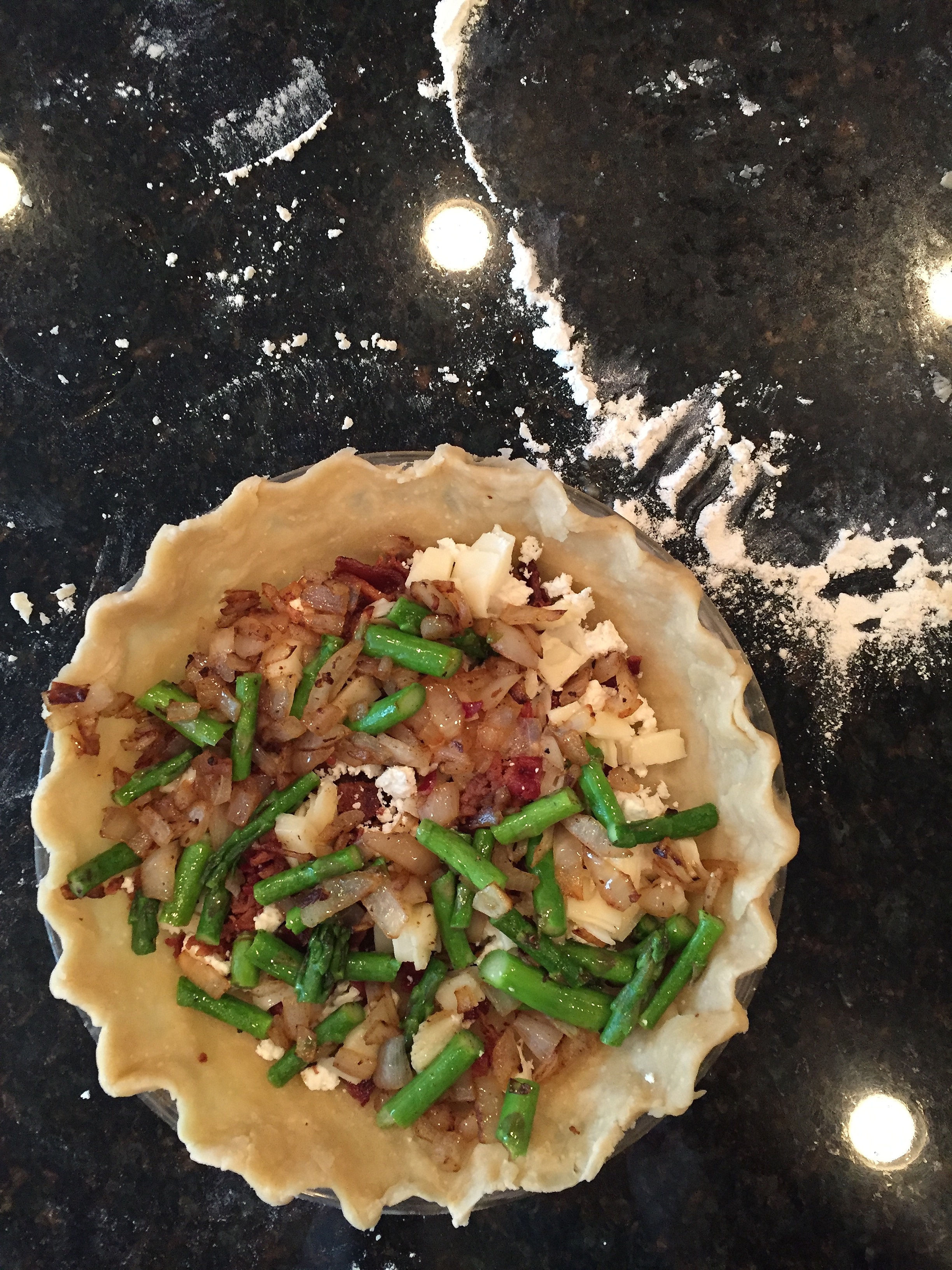 Beat eggs in a separate bowl; add in milk & cream, salt, pepper, and cheese. Pour mixture into pastry & sprinkle paprika on top for added color & flavor.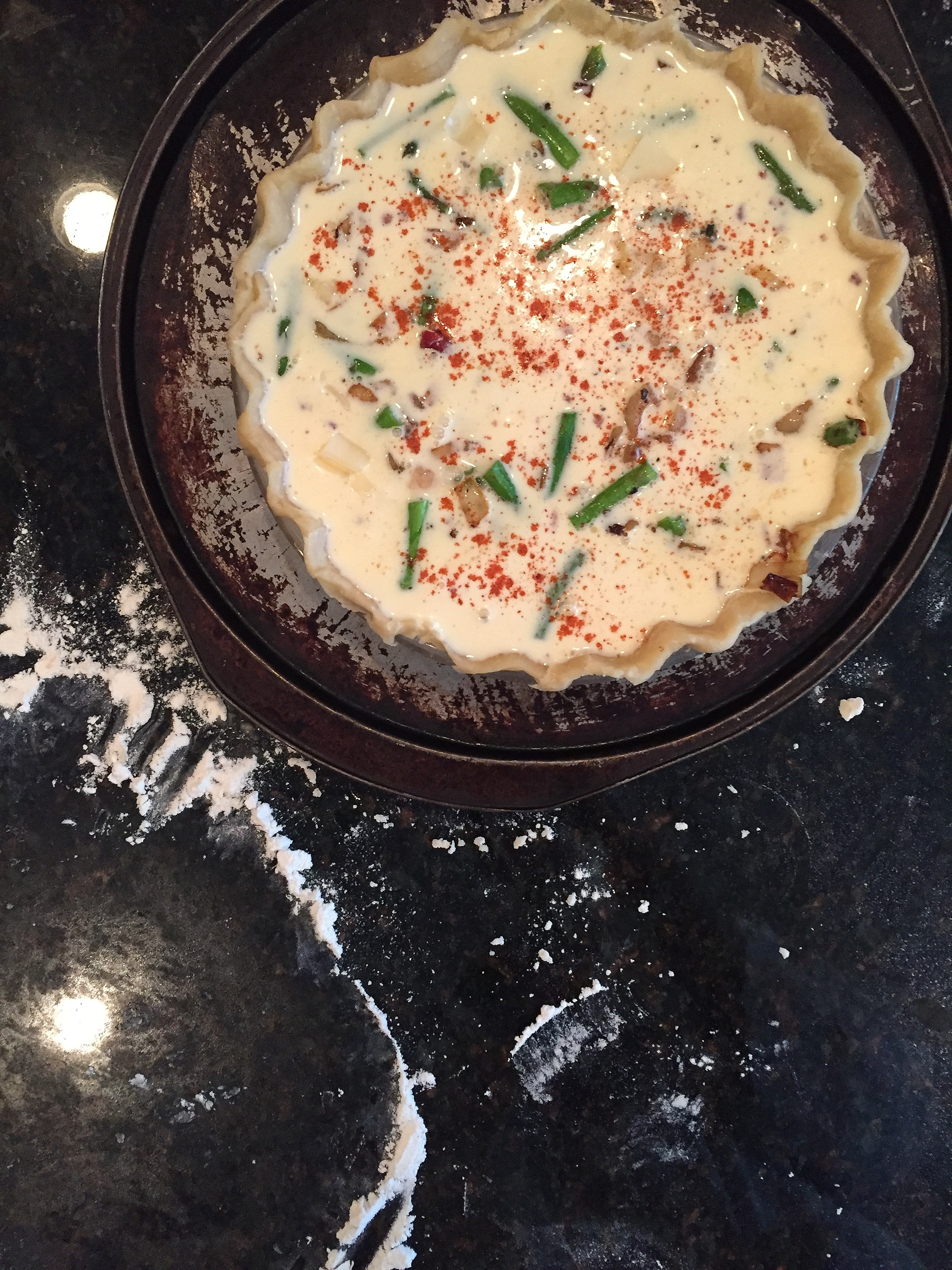 Cook uncovered at 425 degrees for 15 min. Reduce temperature to 300 and cook uncovered for about 30 more minutes. To see if it's done, insert a knife into the center- if it comes out clean, you're good to go. If not, keep cooking! Final touch- I added more cheese on top because, cheese.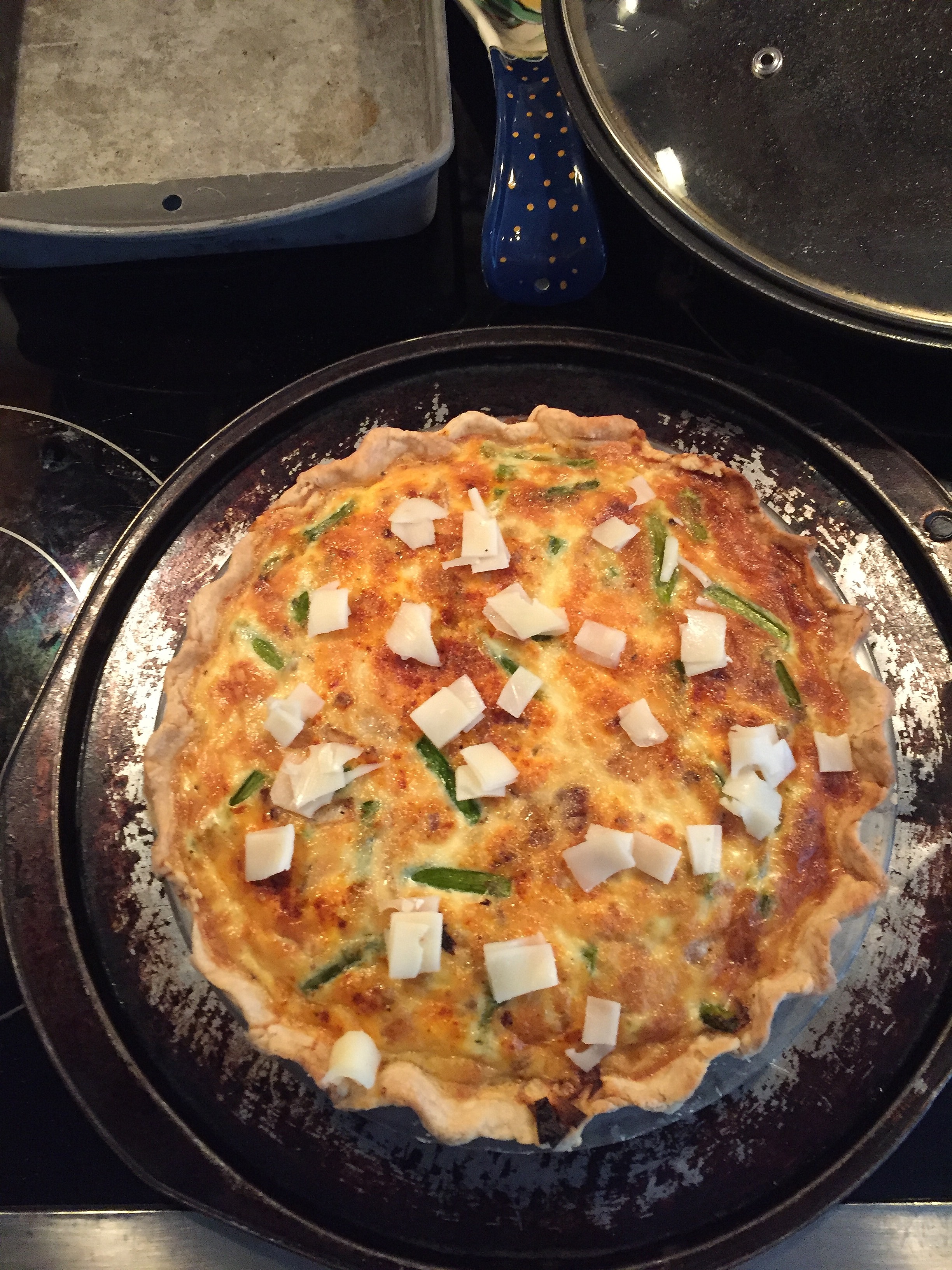 Now, who's hungry?