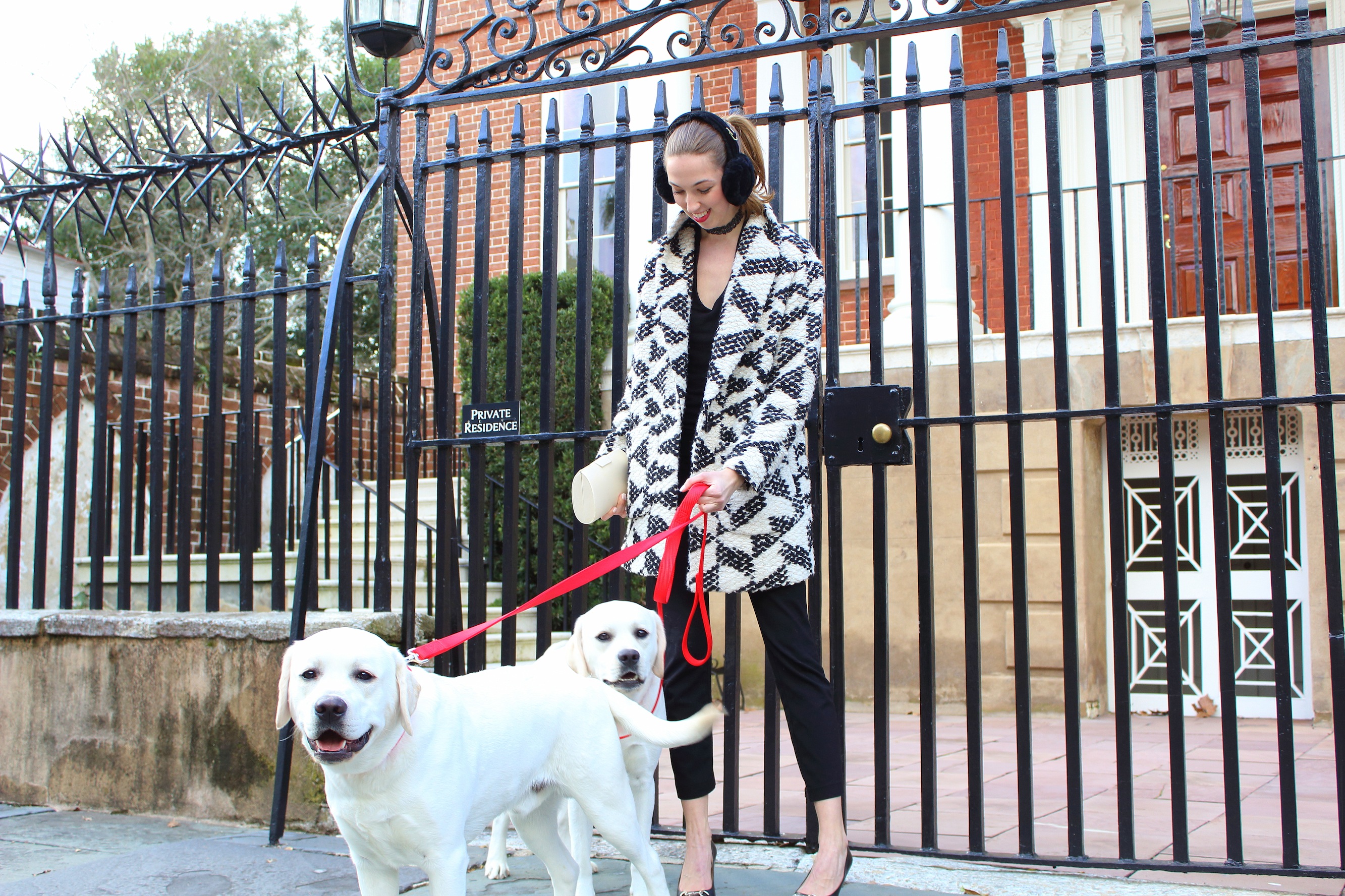 Hello my loves! Today I'm going to talk a little about style- what it means to me and where I derive inspiration. I used to think style & fashion were the same thing. This is not a limited view, but now I prefer to see them as two distinct, yet overlapping entities (think Venn diagram); at least in the sense that we talk about personal style vs. high fashion. Style is how you express yourself, how you pull together different pieces to create a package that is distinctly, uniquely you. Fashion is the medium with which we paint our bodies. It is a delicate art form that ebbs and flows with the tides to represent our changing cultural landscape with regards to factors like time, location, world events, and of course, aesthetics. I could talk about the significance of fashion all day, but I'll get to that in another post for today is dedicated to style! Style is so special because all of us get to individually define exactly what our style is and how we want it to evolve on a daily basis.
When I step into my closet every morning, I am preparing to make the first decision of my day (unless you count what type of creamer I want in my coffee). I don't want to put too much emphasis on how clothing can build you up or leave you feeling exposed, but it's true that what we wear has an effect on our confidence and I'm sure we've all felt the good and bad with our outfit choices at one point or another. Ultimately, you are you (fabulous) in Dior or sweatpants and no one can change that. But, for the days where I simply don't know what to wear, I find that having a few go-to style basics is super helpful.
So what are my go-to's, what is my style? Ever since my study abroad in Paris, I've added a definite French influence to my wardrobe, which is not hard to do. For me, this equates to lots of black and white, ballet flats, red lipstick, red scarf, red anything as an accent pop. I did a post awhile ago about my love for French culture & Paris- take a peek if you're interested. Of course, not all Parisians dress like this – it is somewhat of a stereotype, but really I think what it boils down to is a classic style. Simple, elegant, chic. Three words that are quintessentially French.
Other than that, I pretty much wing it! I'm not afraid to mix cutesy elements like earmuffs with designer shoes. In fact, I relish the possibility. Mixing "high" and "popular" culture is a great part of what inspires designers and fashion icons– look at Iris Apfel. She's an inspiration. My other style icons, you won't be surprised: Audrey Hepburn & Grace Kelly. Two classy ladies. I sometimes follow trends, but only if they speak to me. Caution: I wouldn't make a habit of trends, for they will draw you away from your own style. I definitely embrace my femininity with what I wear, but occasionally I'll pass on the dress for a button-down or more boxy overcoat. Comfort is important to me and affects my choices–I need to be able to feel good scrunched up at a desk or running around town. I also love artistic details and look for unusual qualities in everything I acquire, be it pattern, cut, fabric, etc. And above all, I like to be playful, because that's a big part of my personality. Our clothes are an extension of ourselves, so try to stay true to yourself.
Now, when you've finally got that winning ensemble on, get out on the street and live! Like I said before, you never know who you might meet! In my case, two four-legged snowballs that happened to be waiting right near where I parked my car. Naturally my new photographer (who's amazing) jumped out and chased them down for the shoot. And as you will see, these little lovebugs were born models!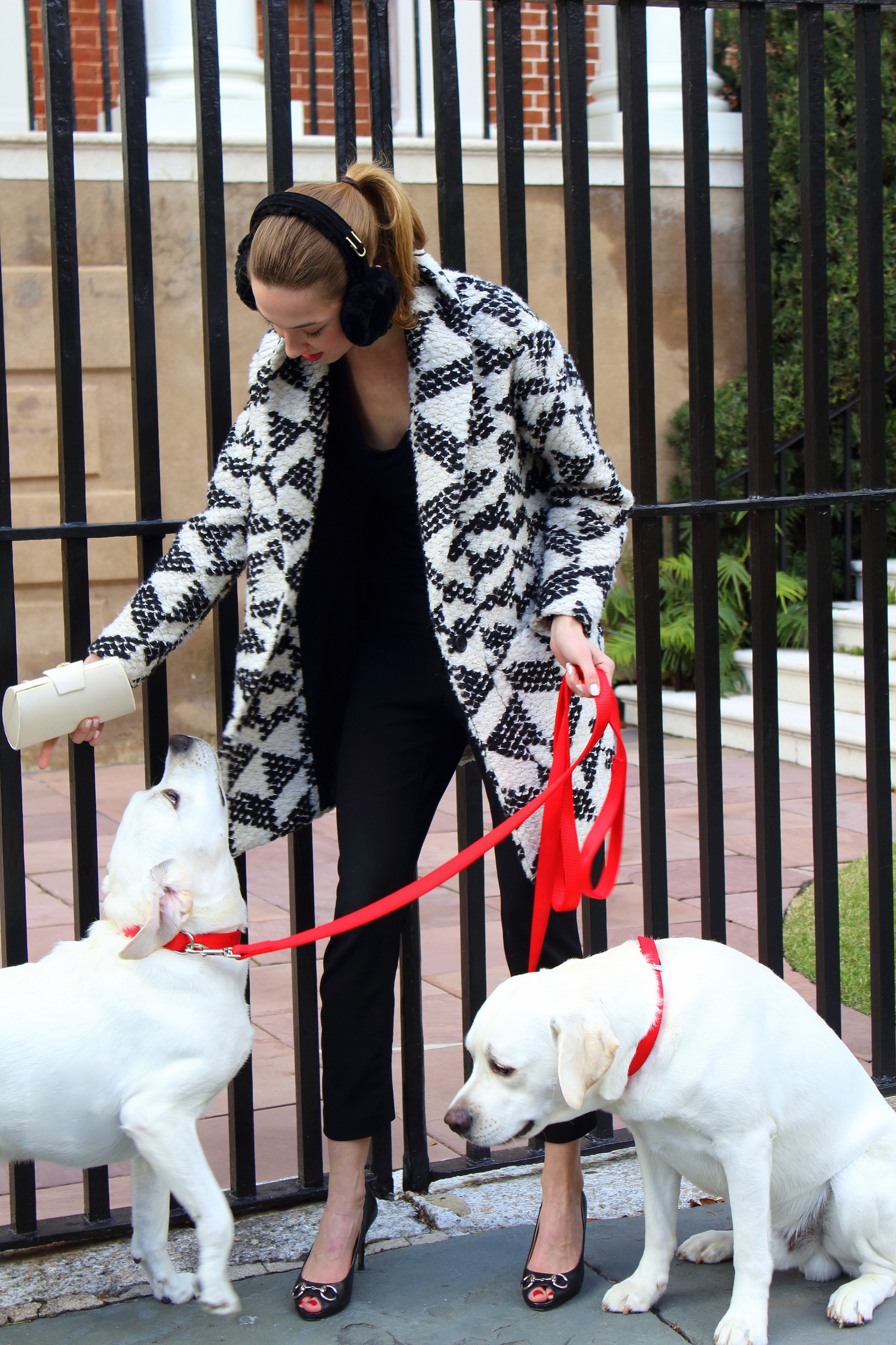 Maison Scotch coat via Gwynn's, Gucci pumps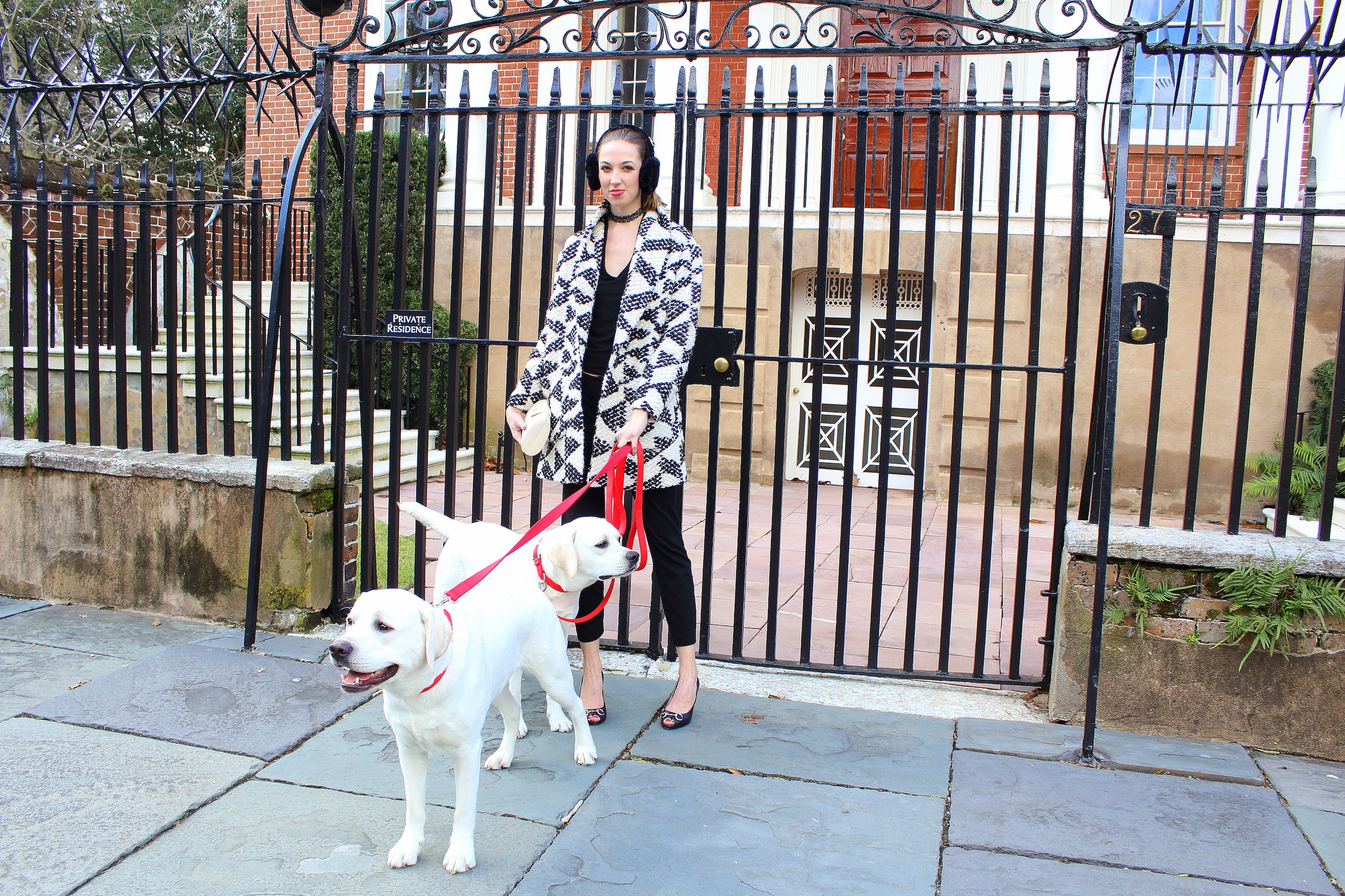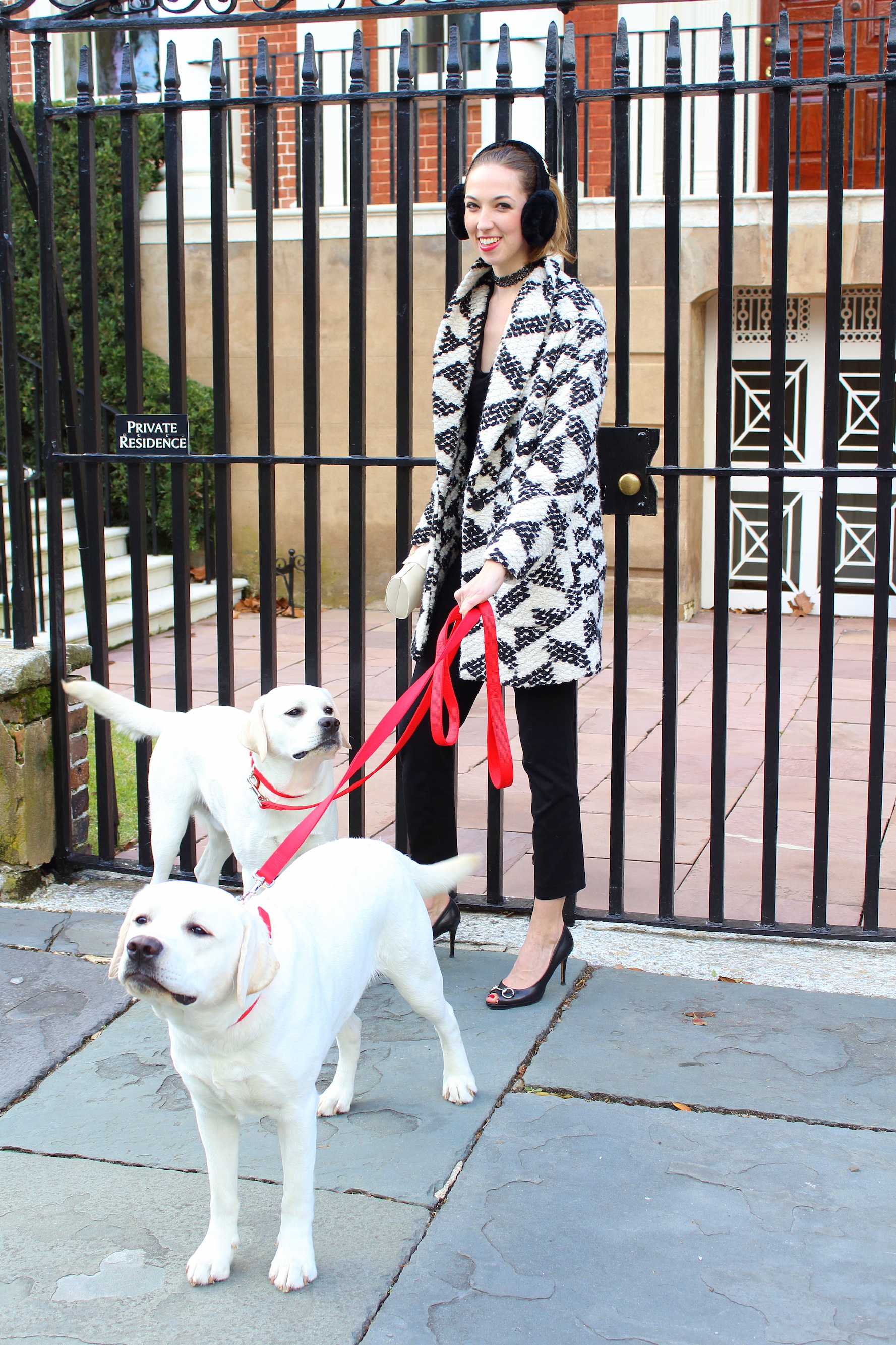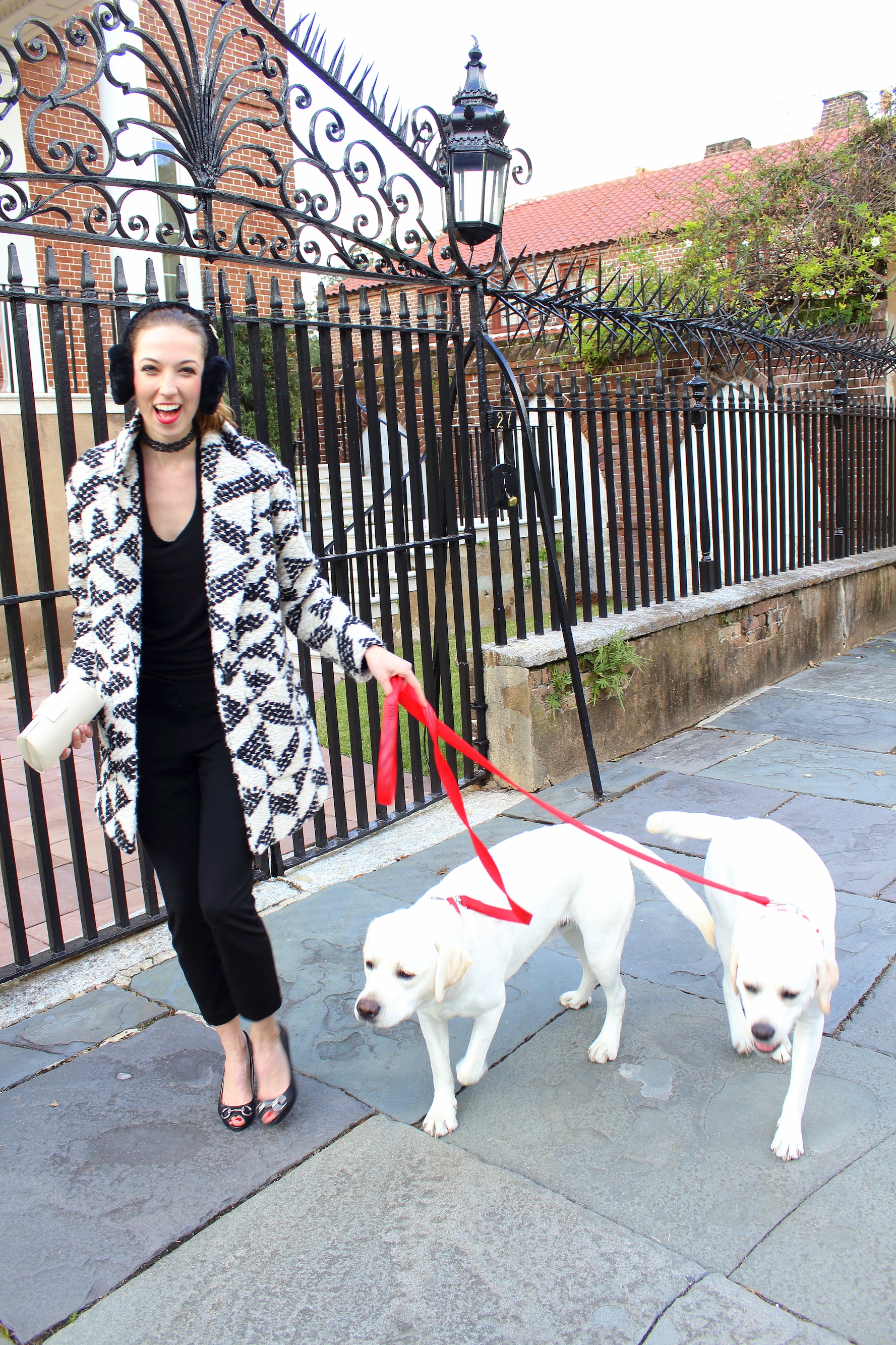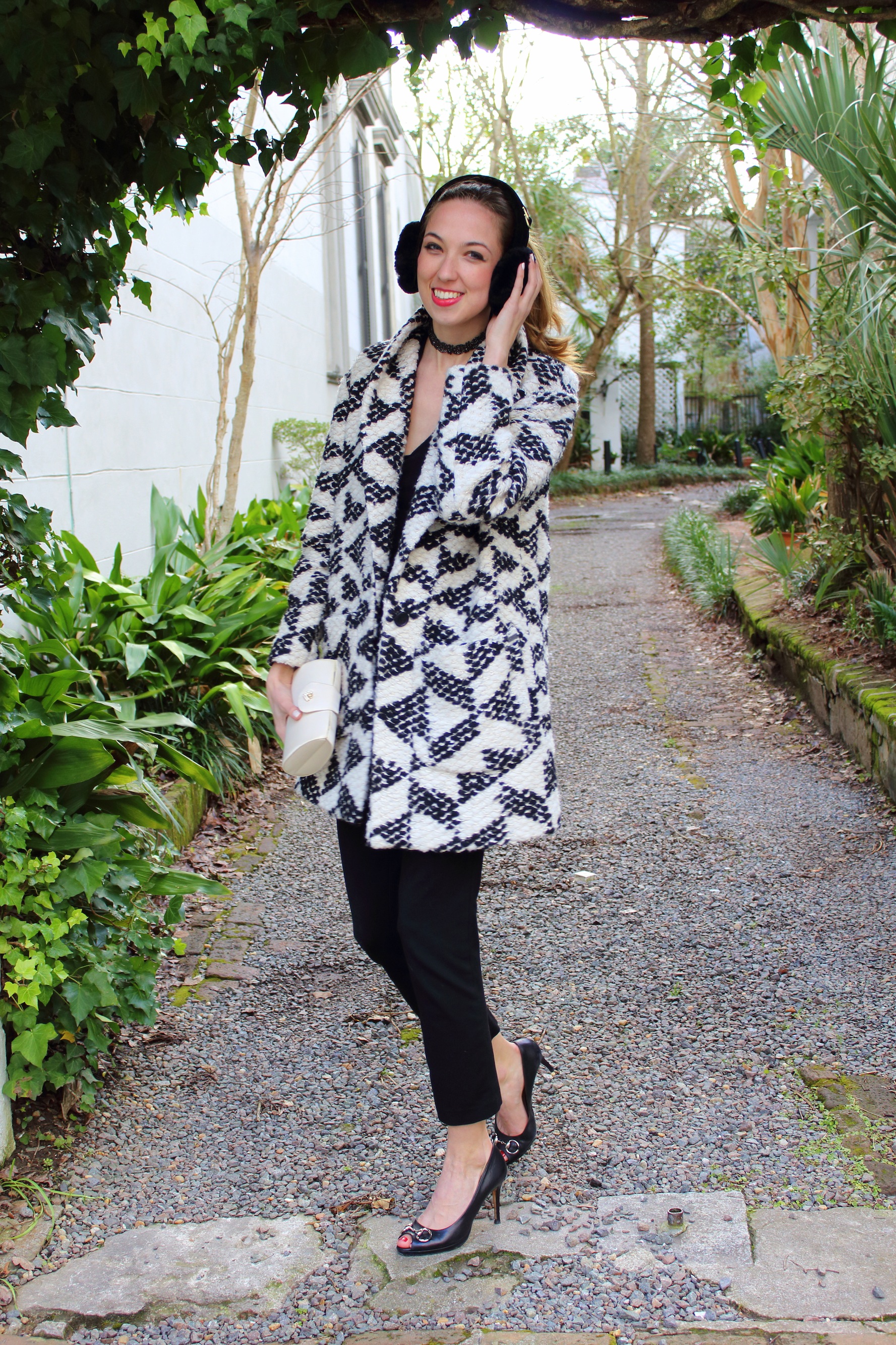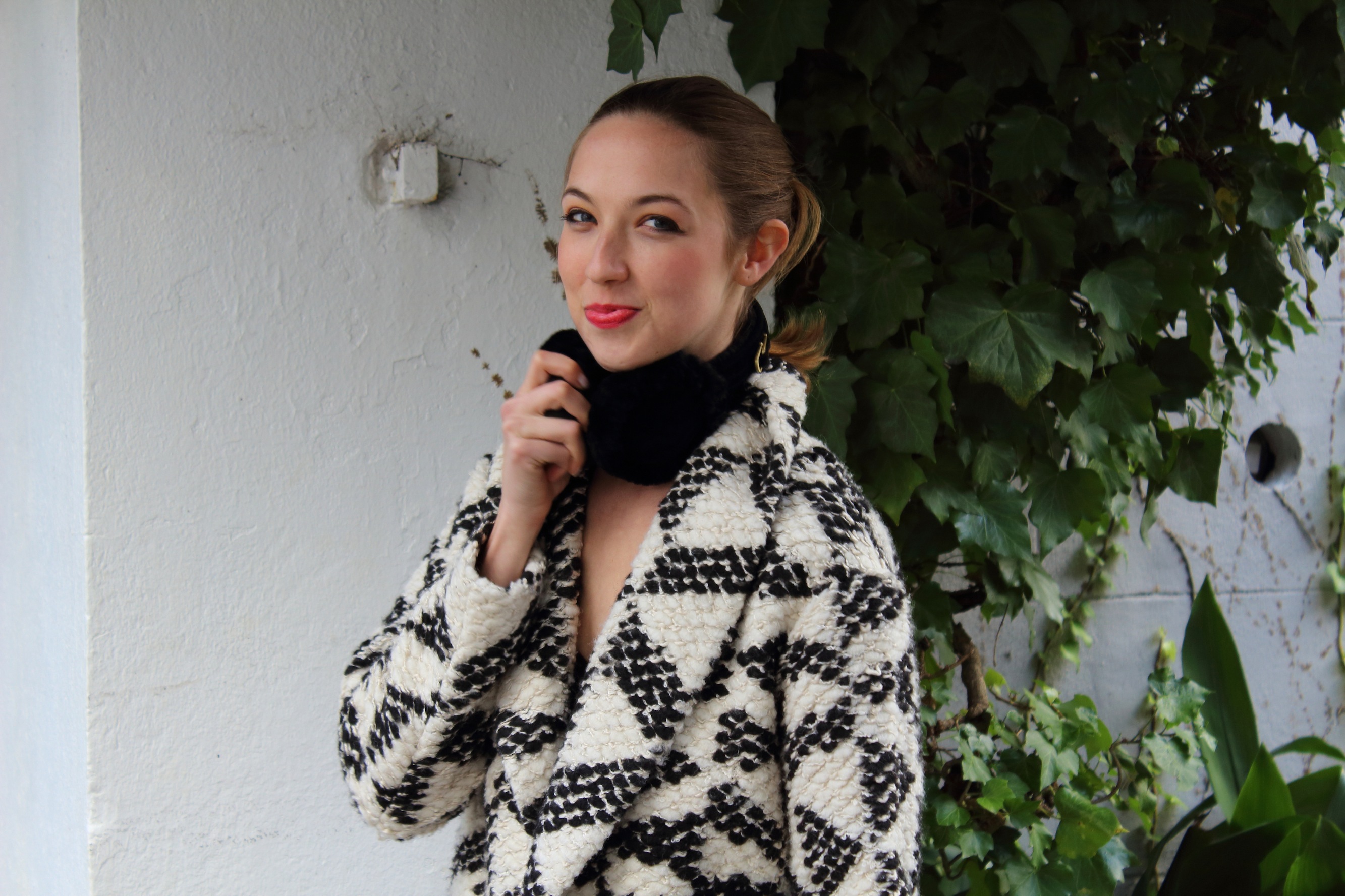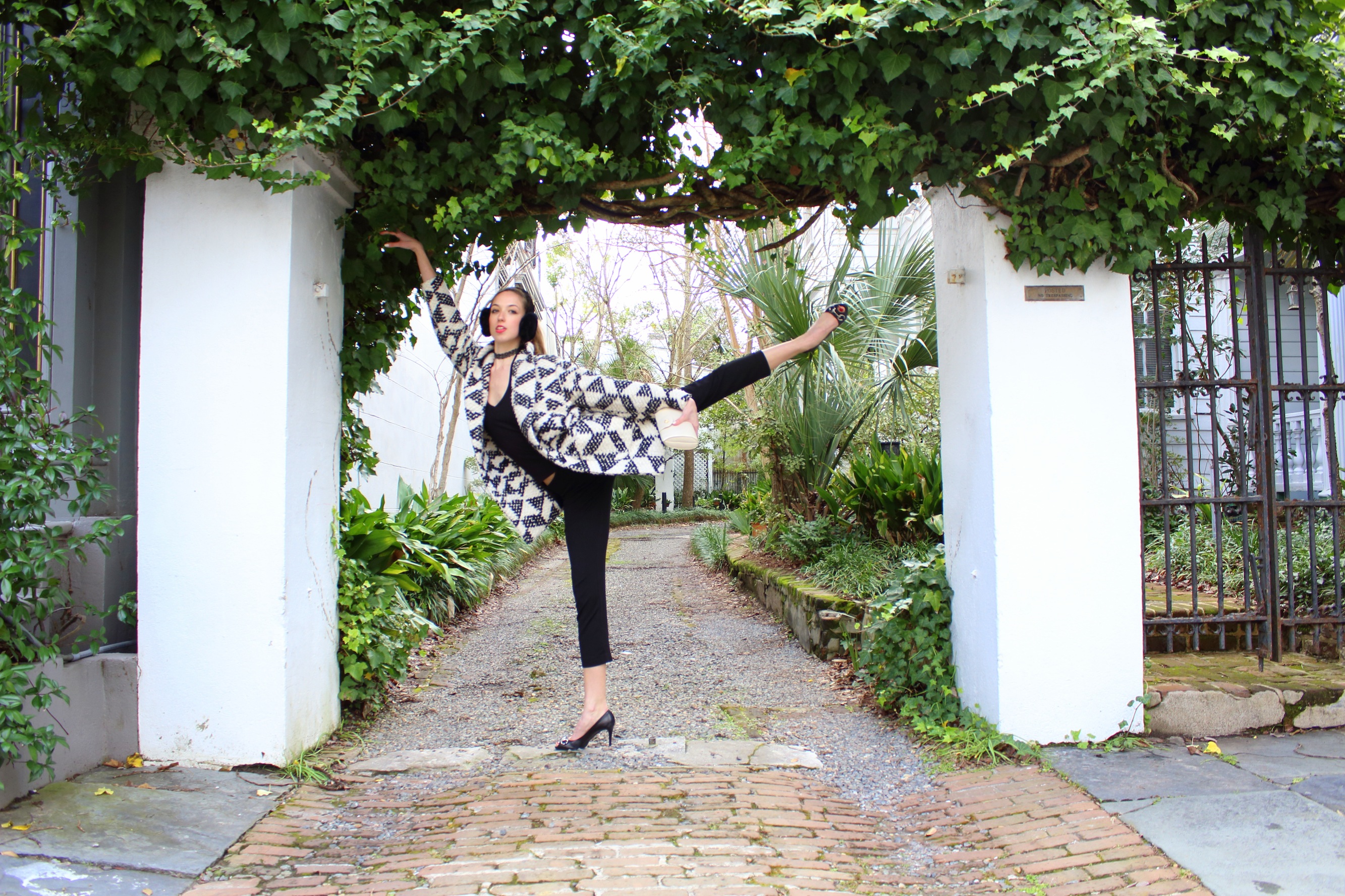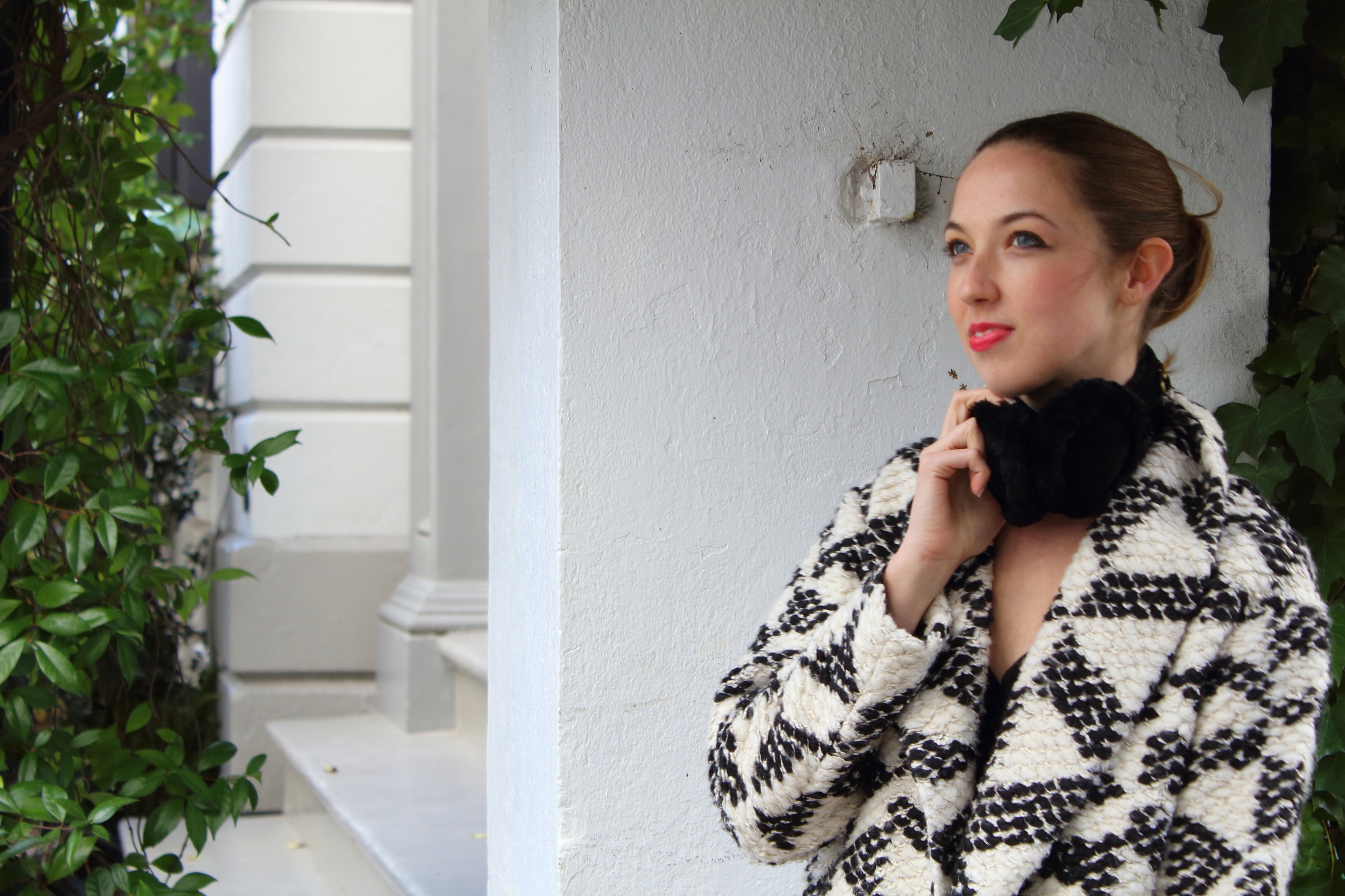 Photography by Amy Luke