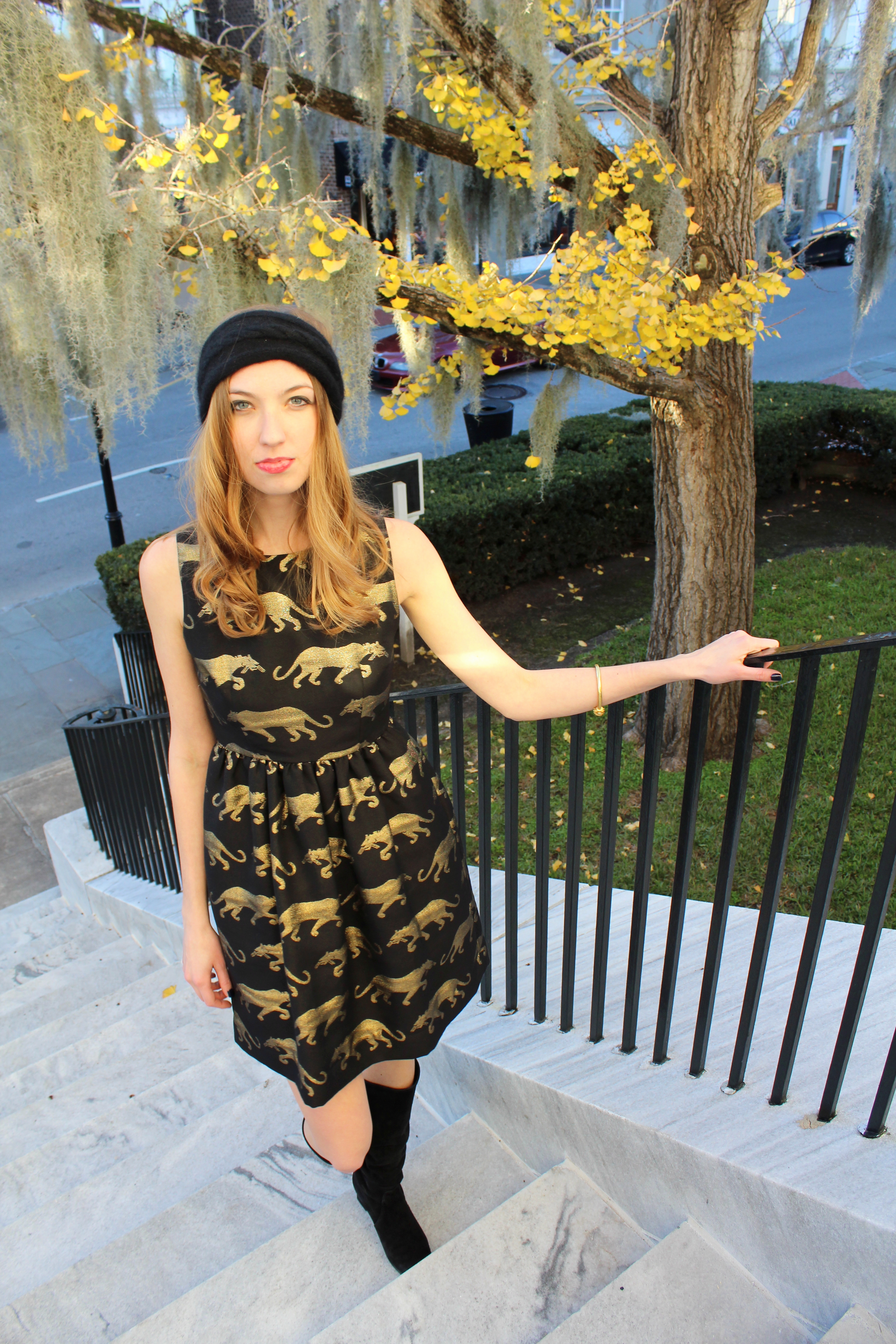 There's a time of year where winter seems eternal, the day is short and the plants and animals take long naps to hide from the cold. During these days, one tree perseveres, and not just in your typical shades. For you see, it is a magic tree from which Charlestonian legends are made. The Midas of its species, this tree and all it touches turns to gold. Is it a money tree? No. Is it the tree of eternal youth? No. It is a library tree. Or technically, a library society tree (there's a society for everything in Charleston). It guards the library as a careful protector and in exchange, all the books housed within collaborate to gift the tree with leaves of gold. True story. Promise.
In the art gallery, we frequently handle frames with gold leaf, and it is something of a magic dust. Even the slightest touch will leave a finger mark, but the shimmer is divine and so worth the hassle. But, I much prefer the leaves on this tree to all the gold in the world. This tree, it is love at first sight. It is dreams and hope and beauty and knowledge. With Spanish Moss dangling from its limbs, it appears to be a manifestation of life and death. I'd like to pluck one golden leaf to dry within the pages of a book. But, I won't. Only the books within the library should have that privilege and they wouldn't want it.
And one day, when spring comes, Kafka will sidle up to the tree and who knows what the metamorphosis shall be? The best stories have a surprise ending.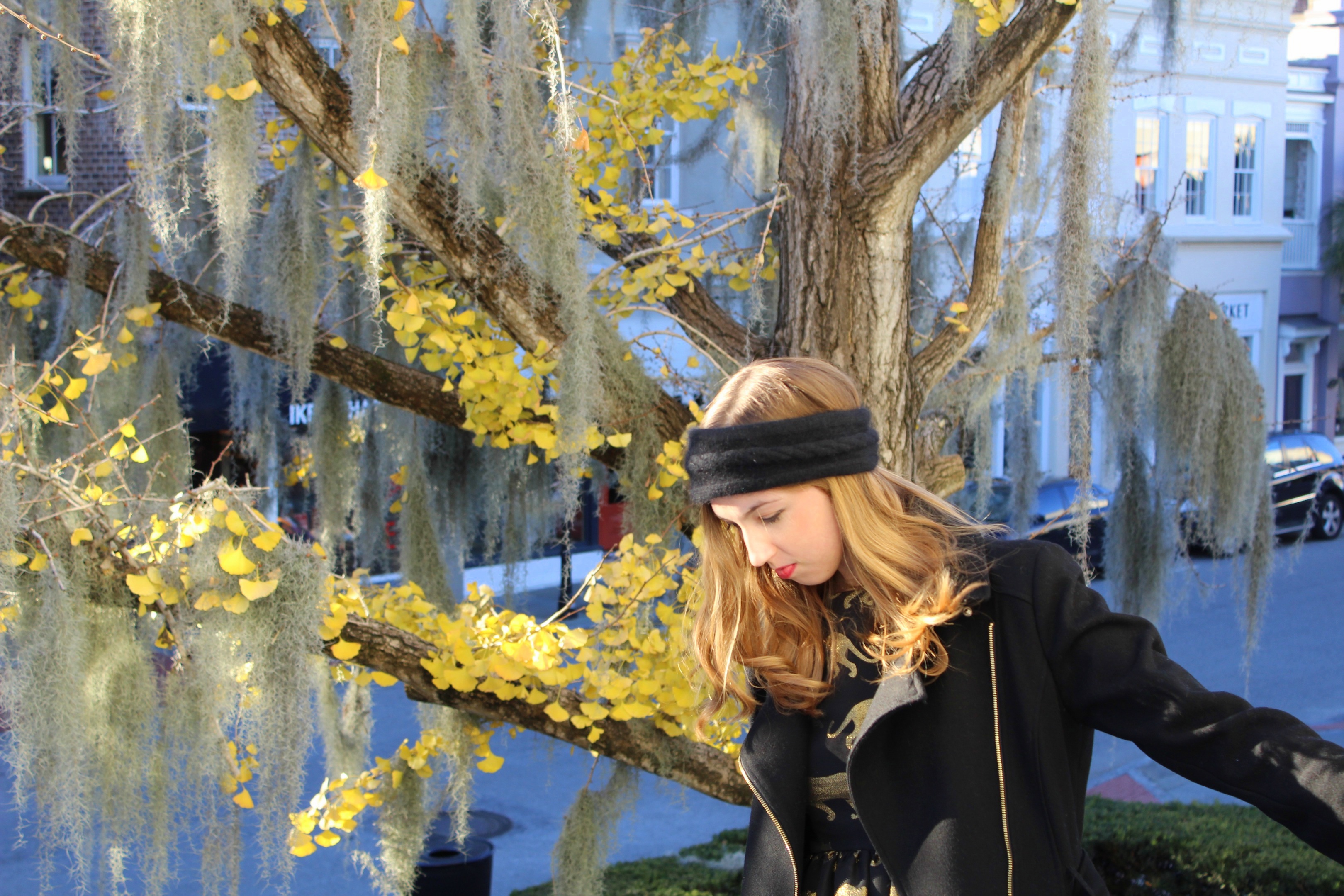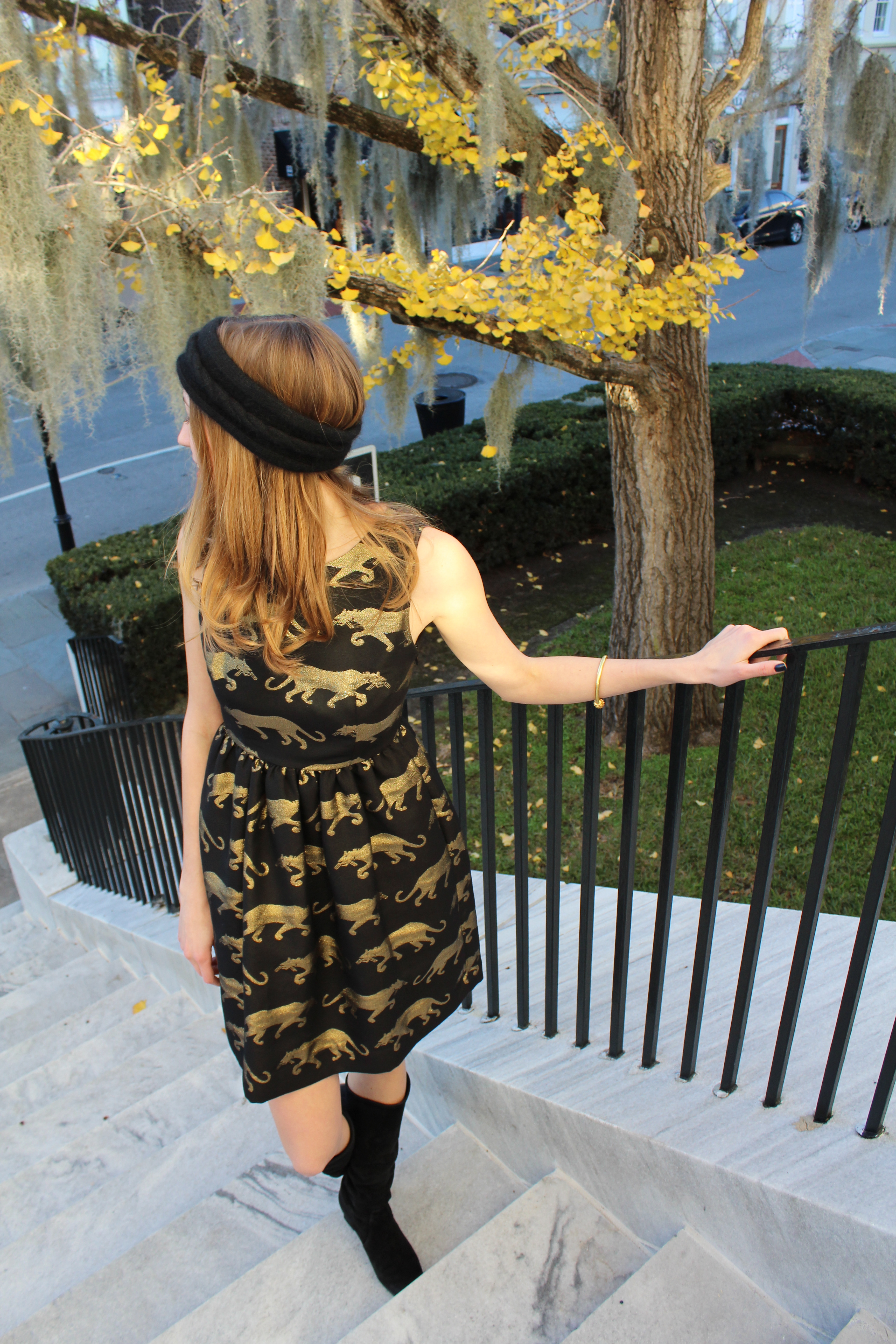 Eyedoll dress (Anthropologie), Stuart Weitzman boots, Julie Vos bracelet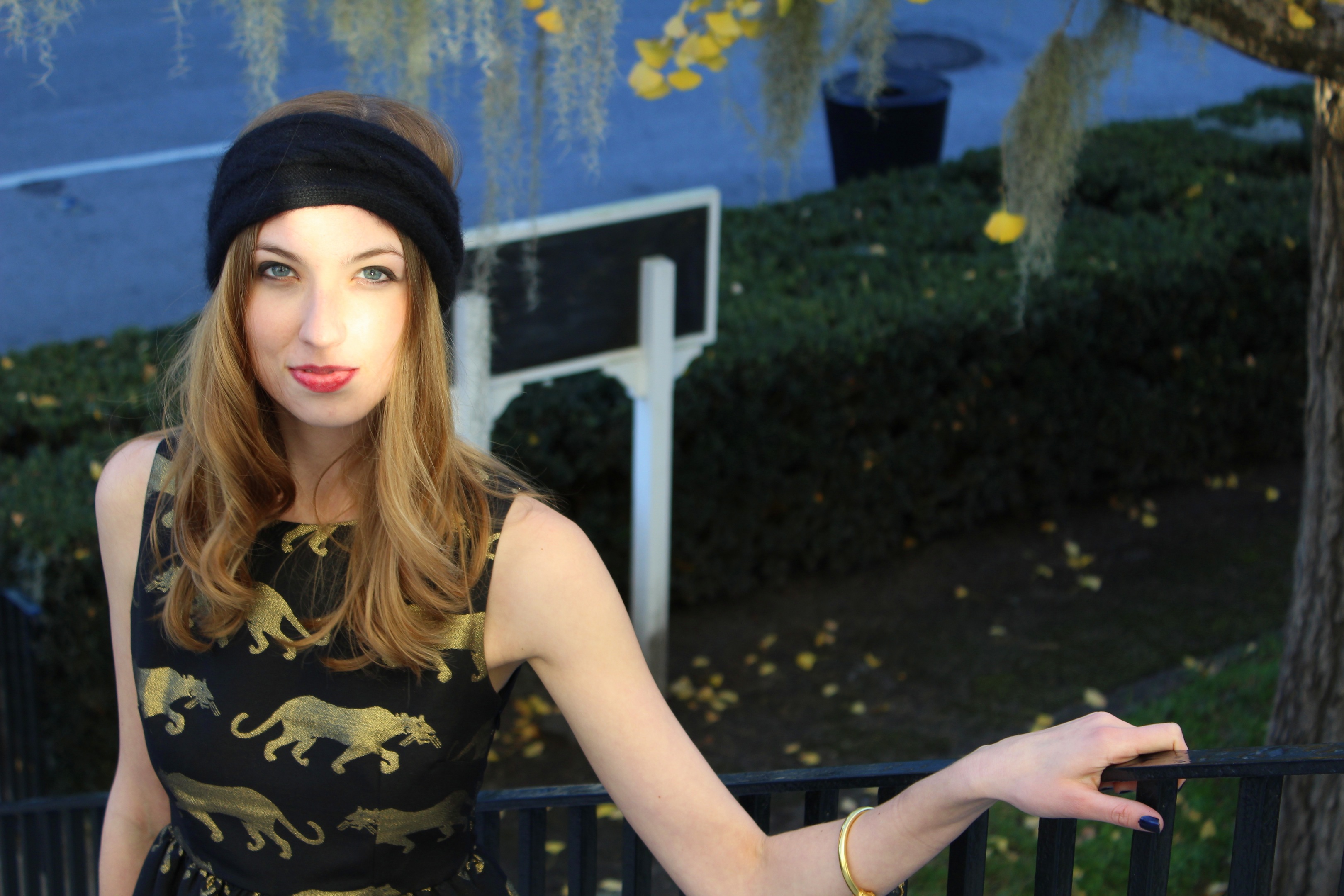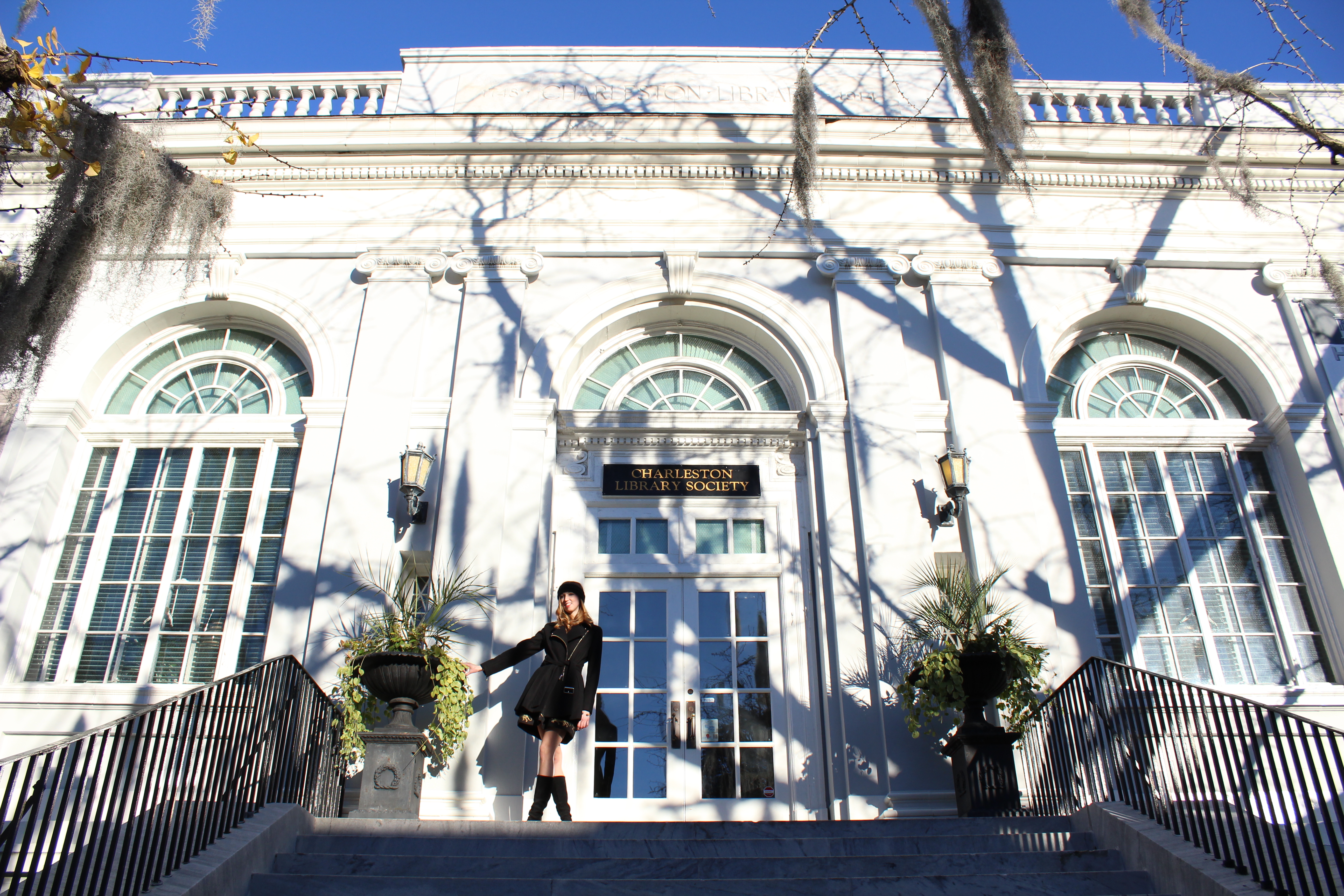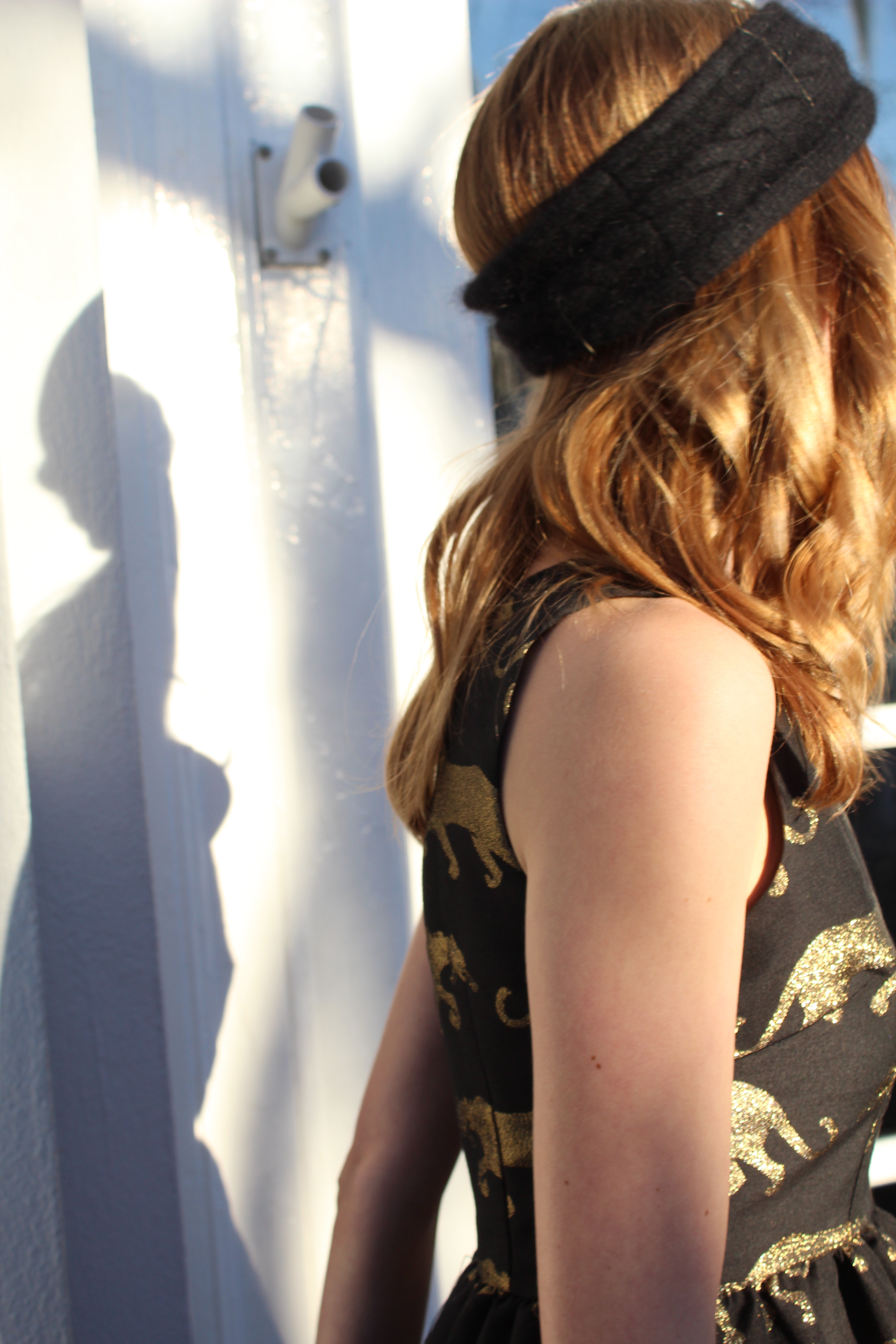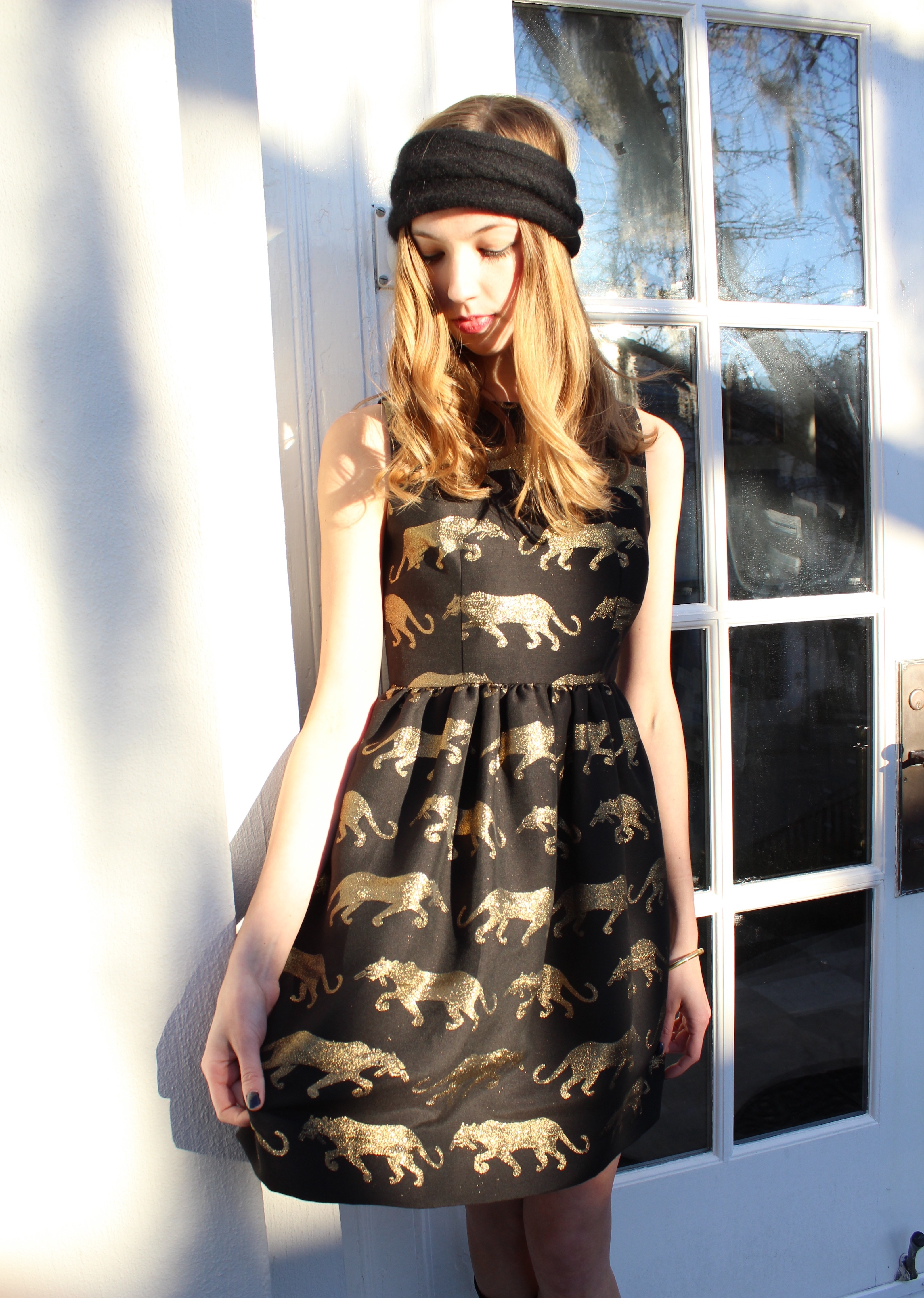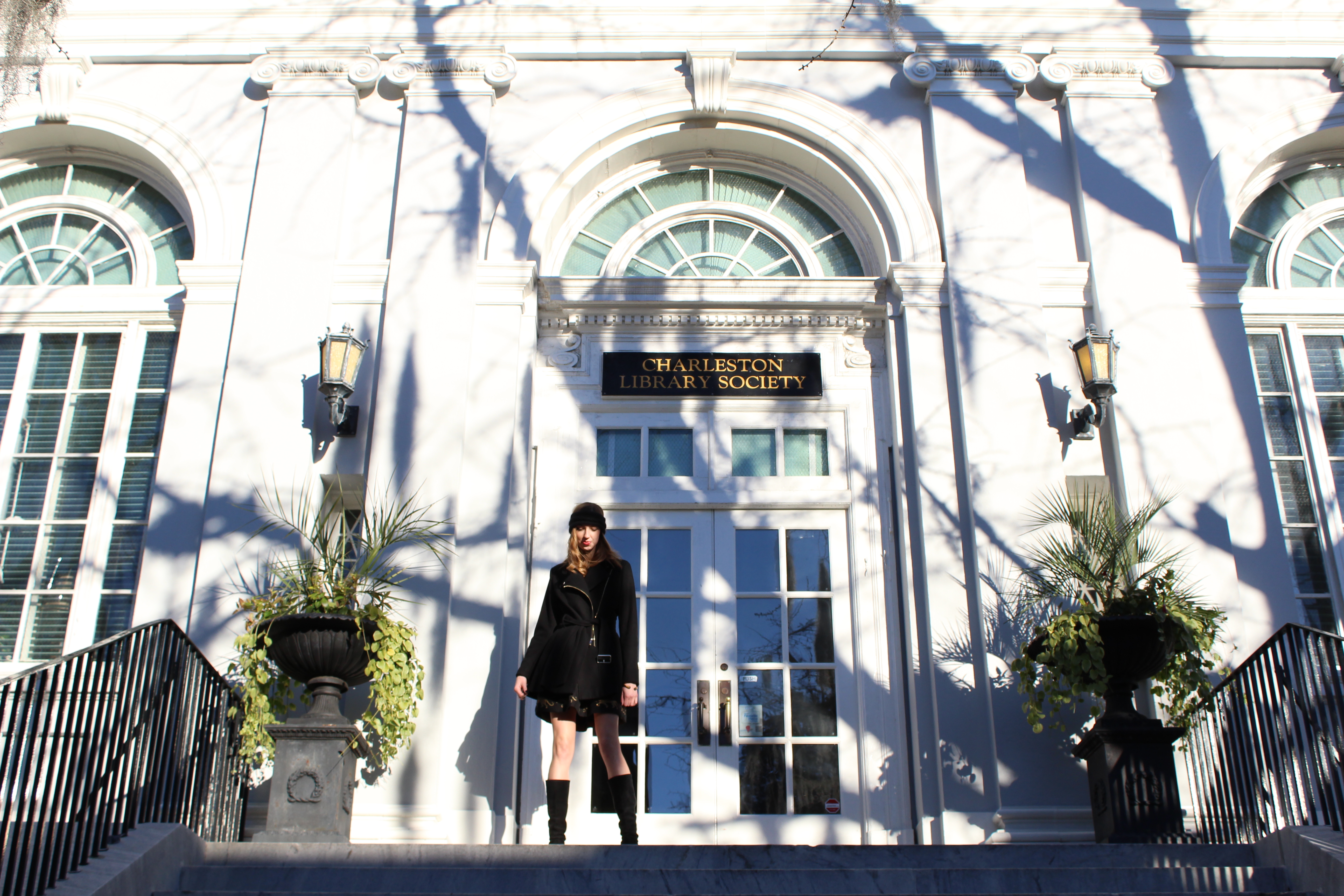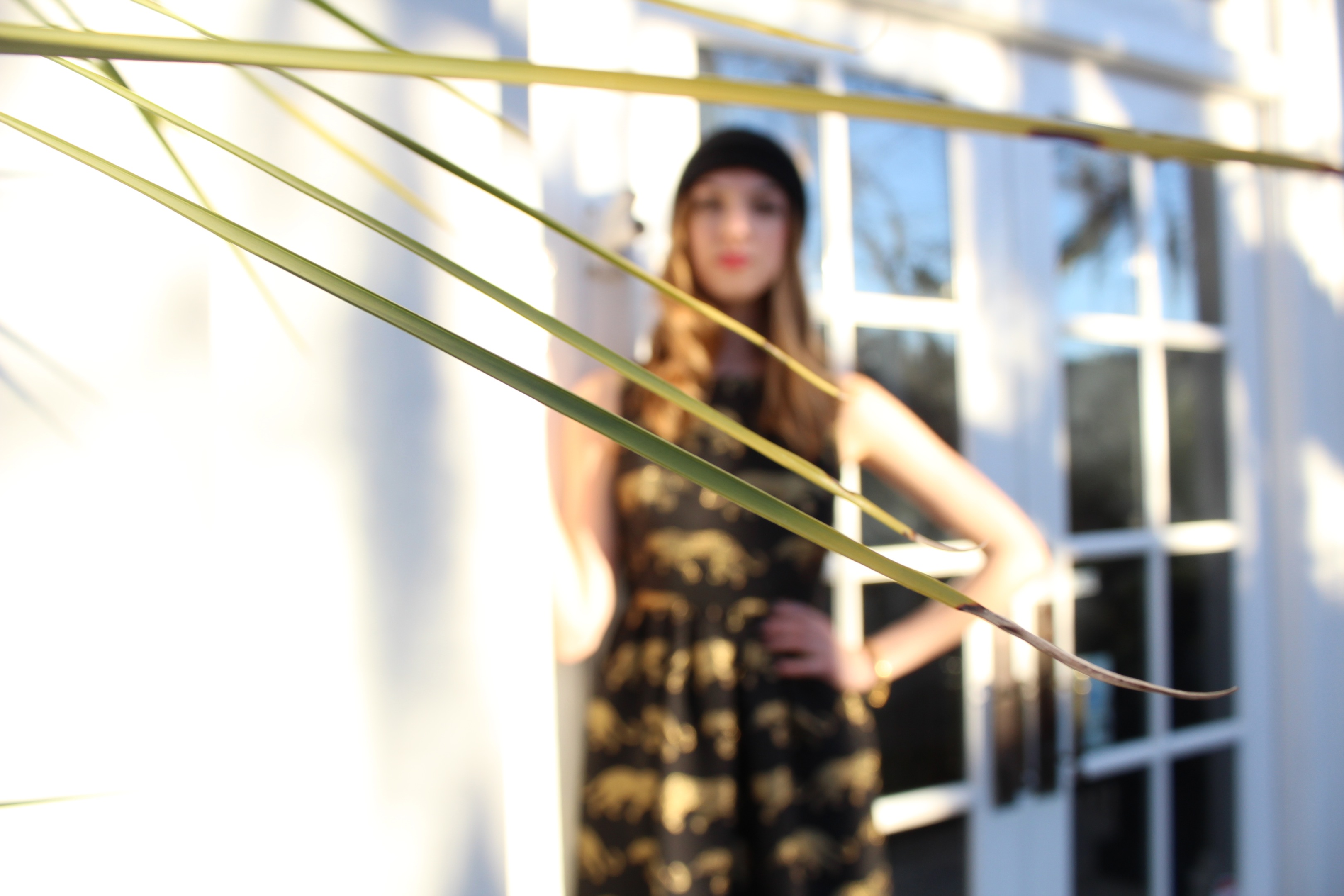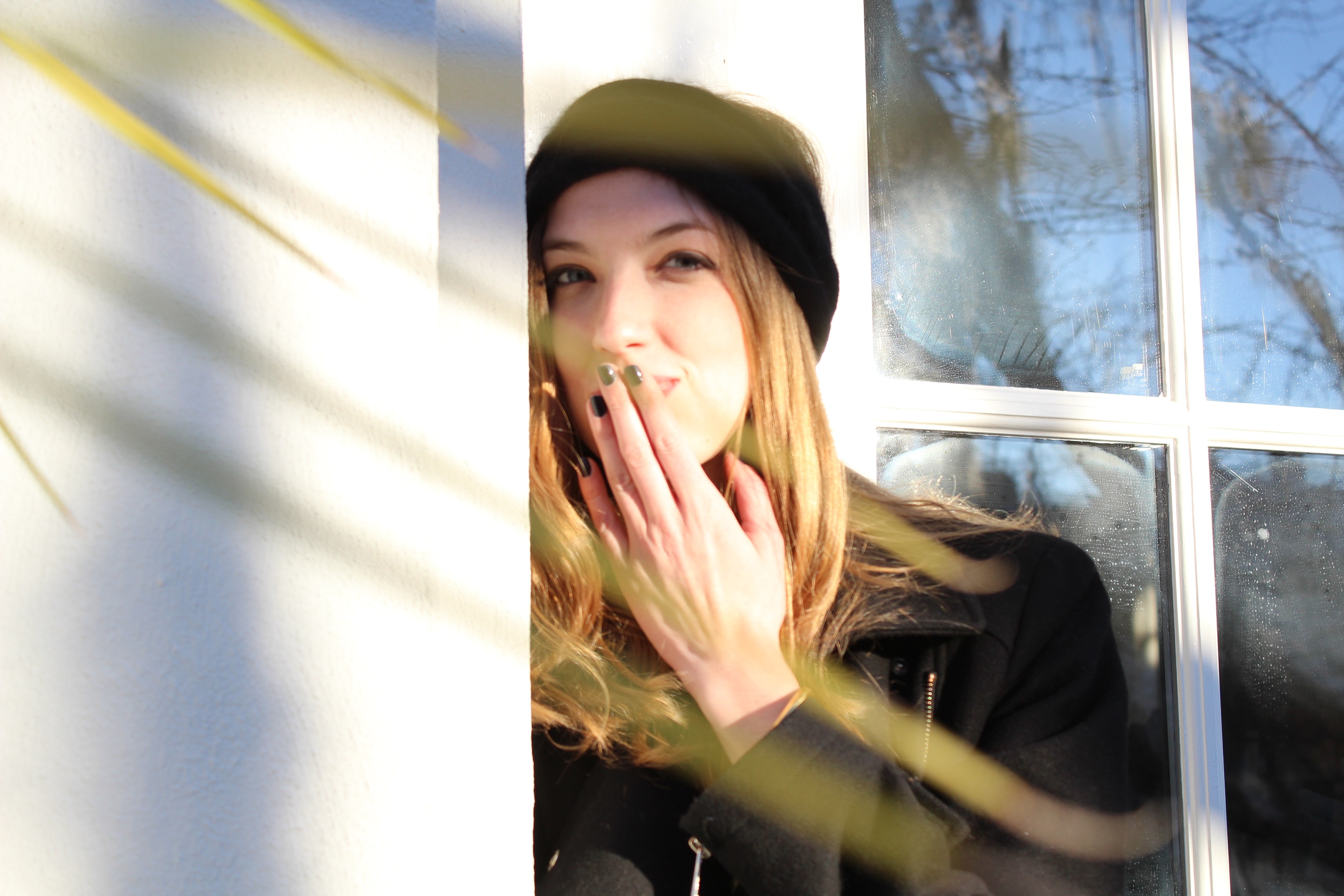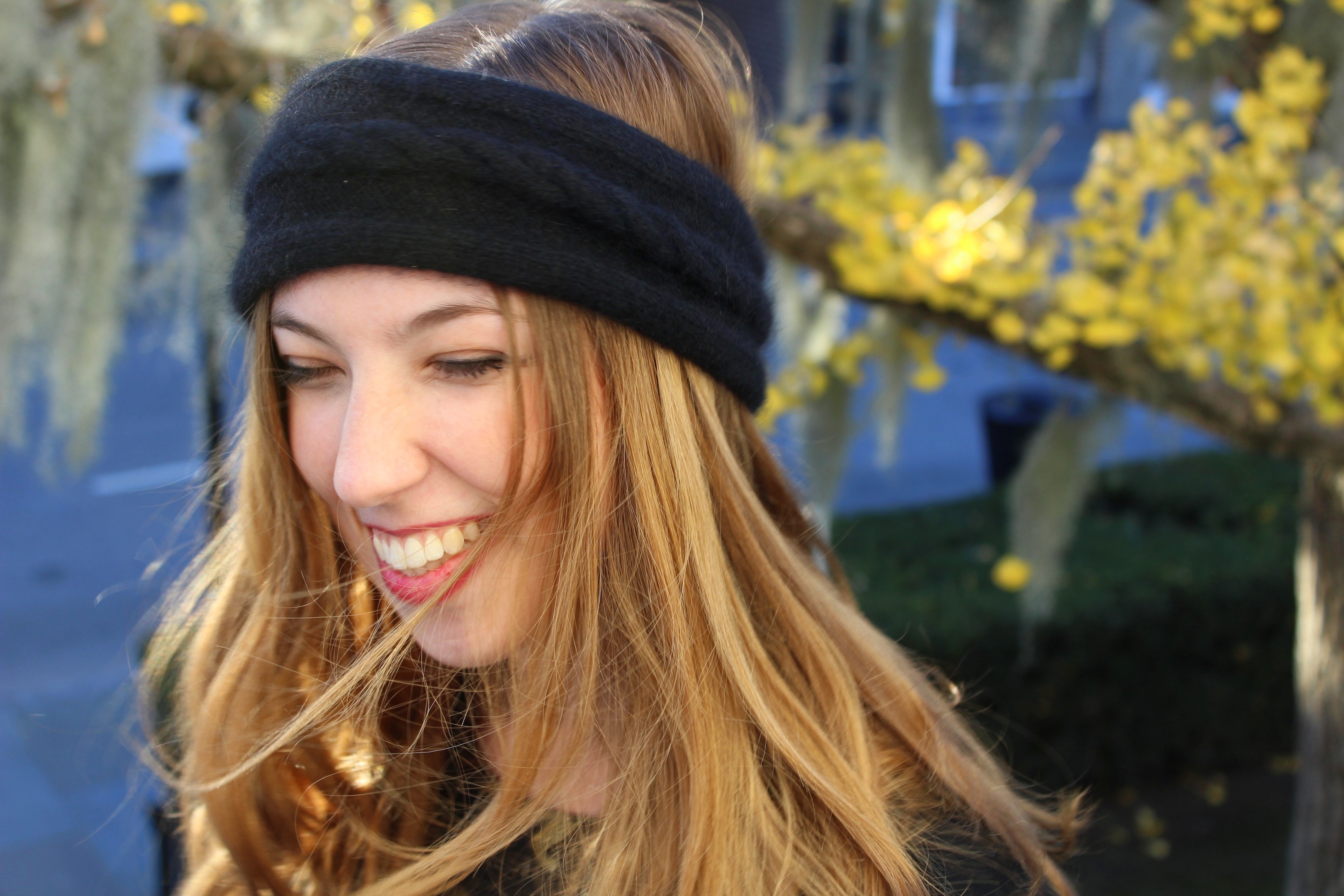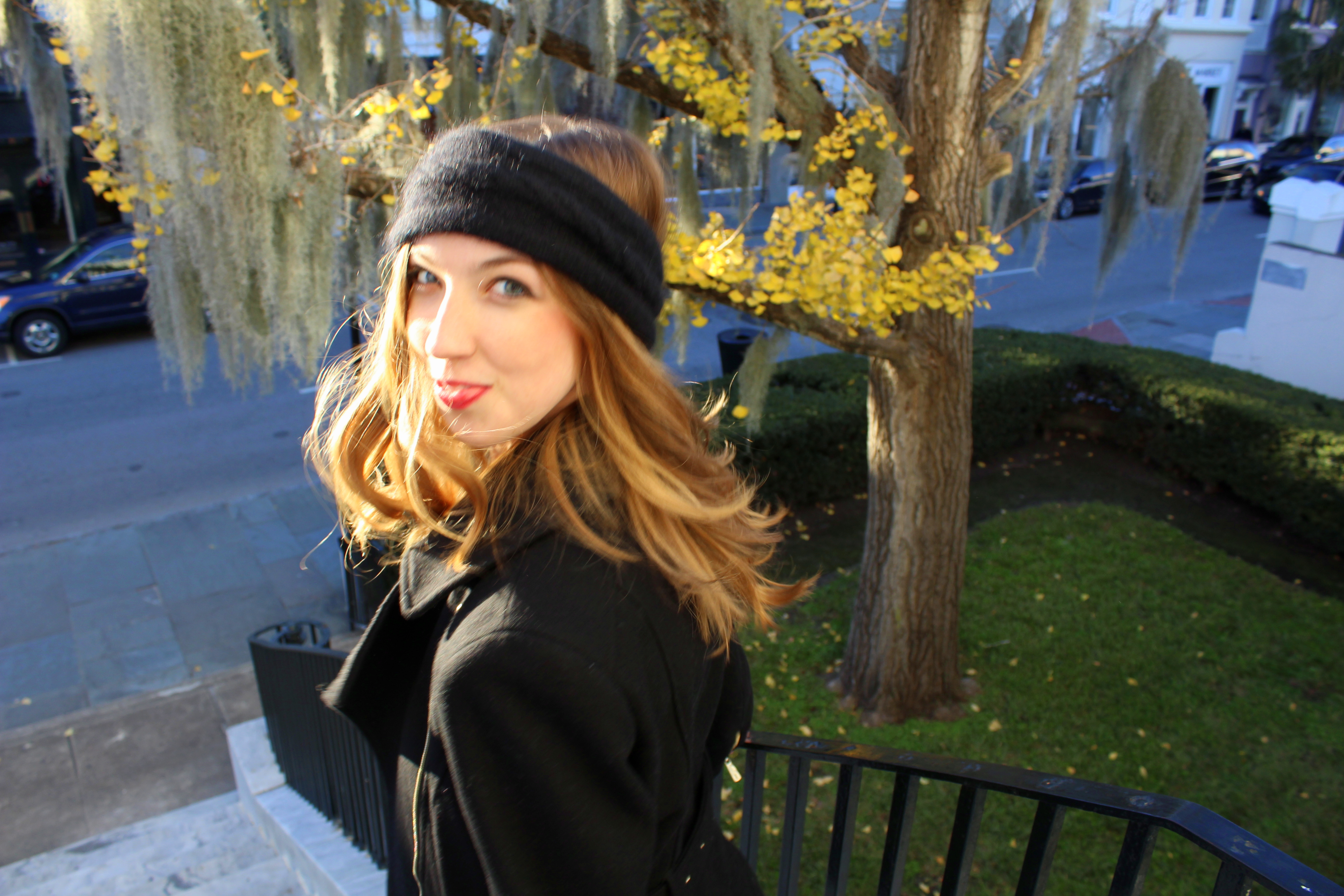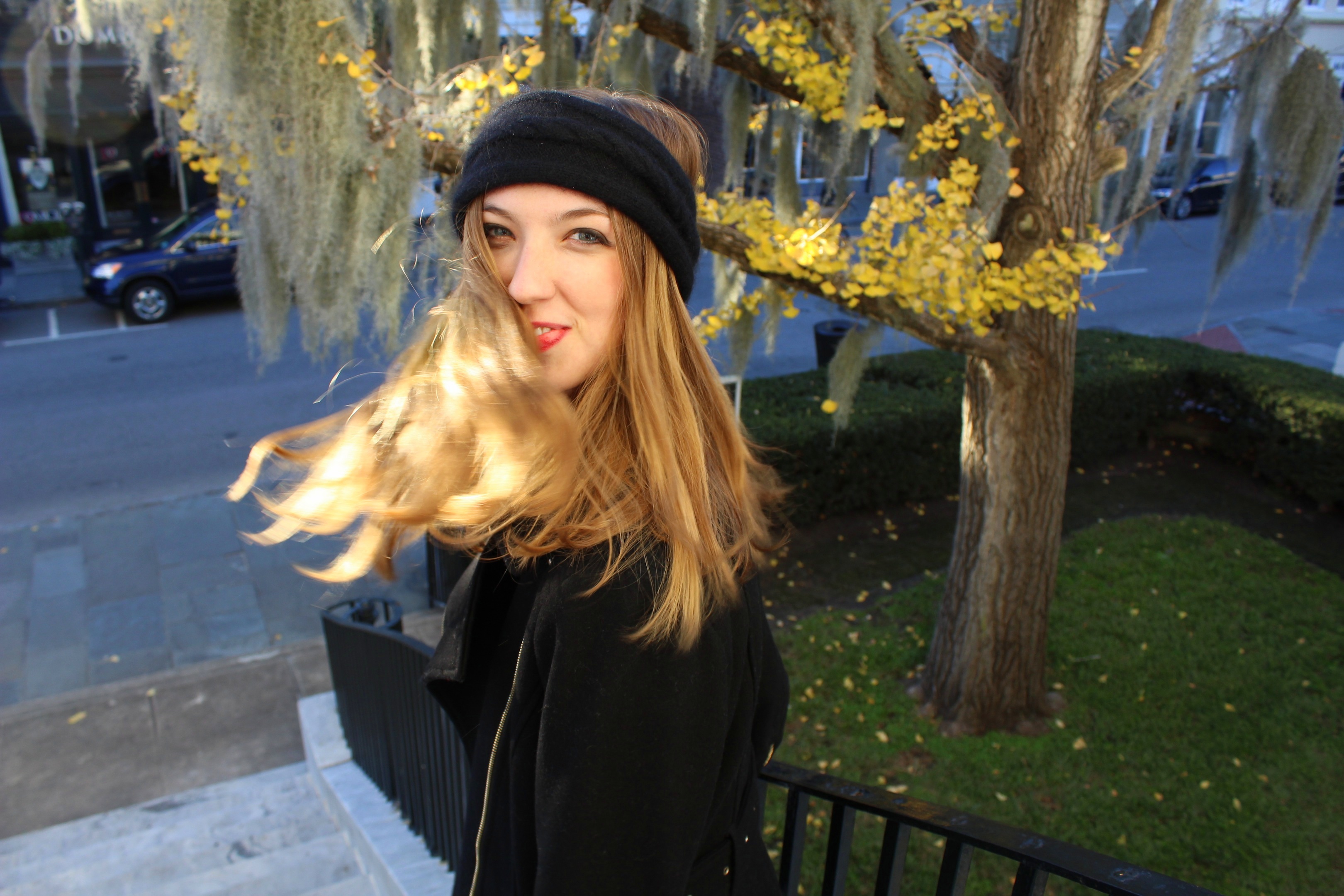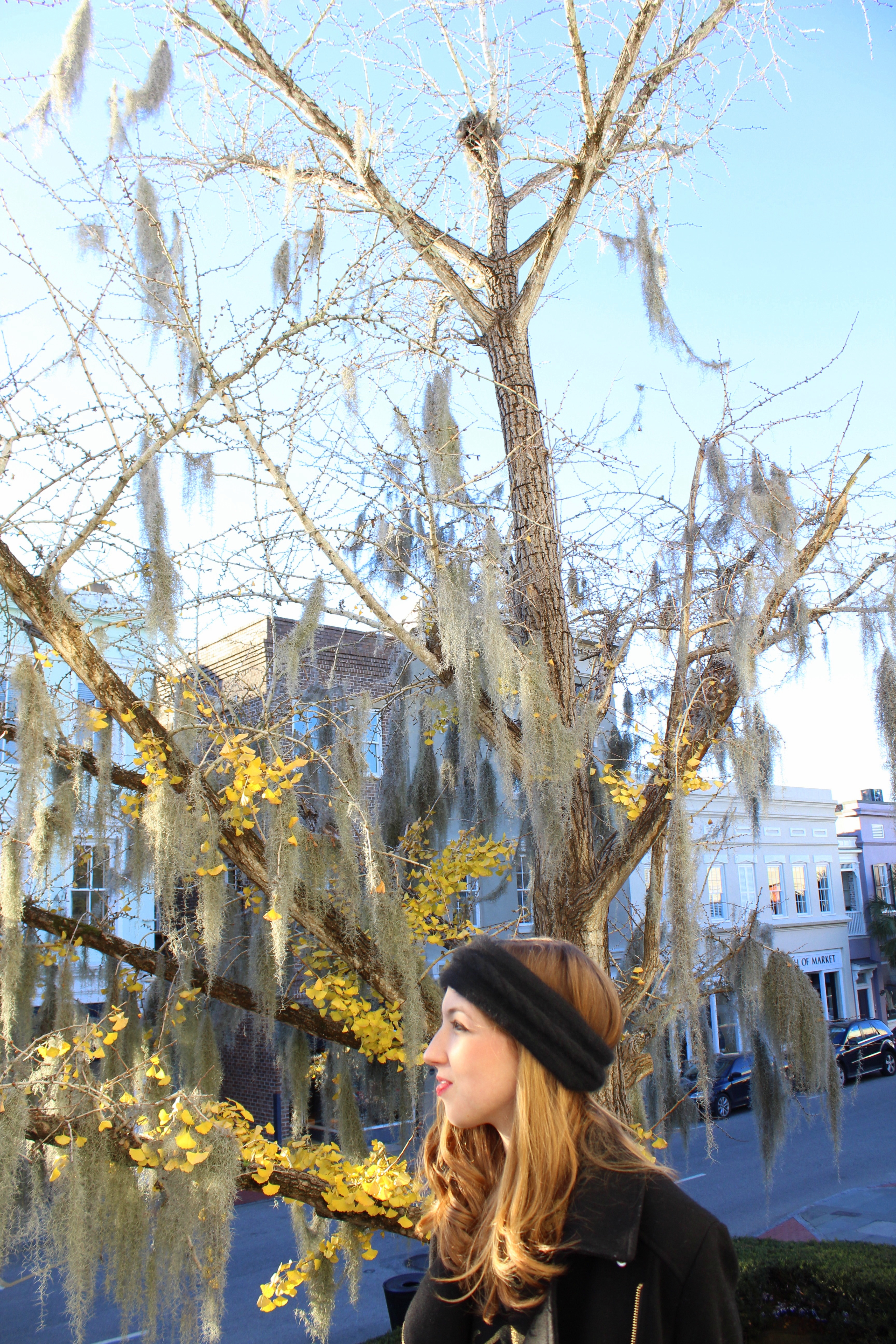 Photography by Amy Luke