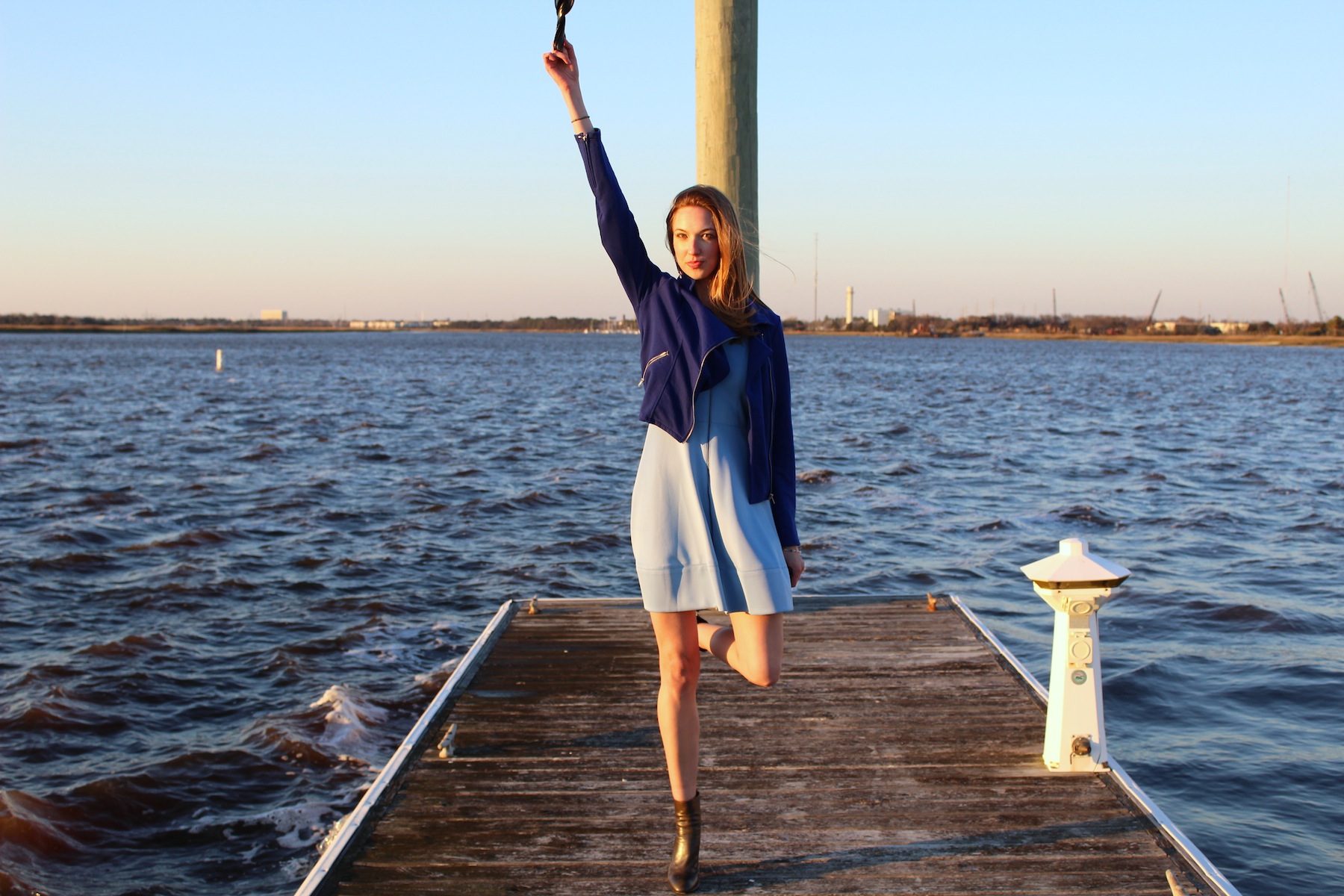 Hi loves. So sorry for the lag between posts, I'm still working out the kinks between balancing life and blogging and it's harder than it looks! That said, I have some really exciting posts coming up in the near future- one hopefully in time for V-Day, one at the incredible Spectator hotel downtown and next week I leave to NYC for a few days so you can bet I'll take some photos up there! One great way to follow along when I'm not blogging is on Snapchat, my username is kristielanding 🙂
But, first we have this post, which is all about blue.  Blue, blue, blue from the incredible sky, to my outfit and even the color my fingers were turning from the cold. Out of the blue, it has suddenly dropped to 3o degrees in Charleston and I've mainly been sporting my knee length parka around town, except for on rare occasions like this one. But, I have dreams to keep me warm, so here I am freezing my butt off and smiling all the way for you.
If I had to choose one color to wear for the rest of my life, I would pick blue. It is the most soothing color and also the saddest. It is soulful and it is light and every shade is a different kind of beautiful. I have been trying to piece together a monochromatic look for awhile and when I found this light blue dress last weekend, I knew it would be the perfect tone to compliment my royal blue biker jacket. I quite like all the many zippers going on in this outfit as well; it's very rocker, which is not a look I go for often. The severity of the metal is offset nicely by the soft lullaby of the rocking waves and pastel sky. What do you guys think of this look? Let me know in the comments!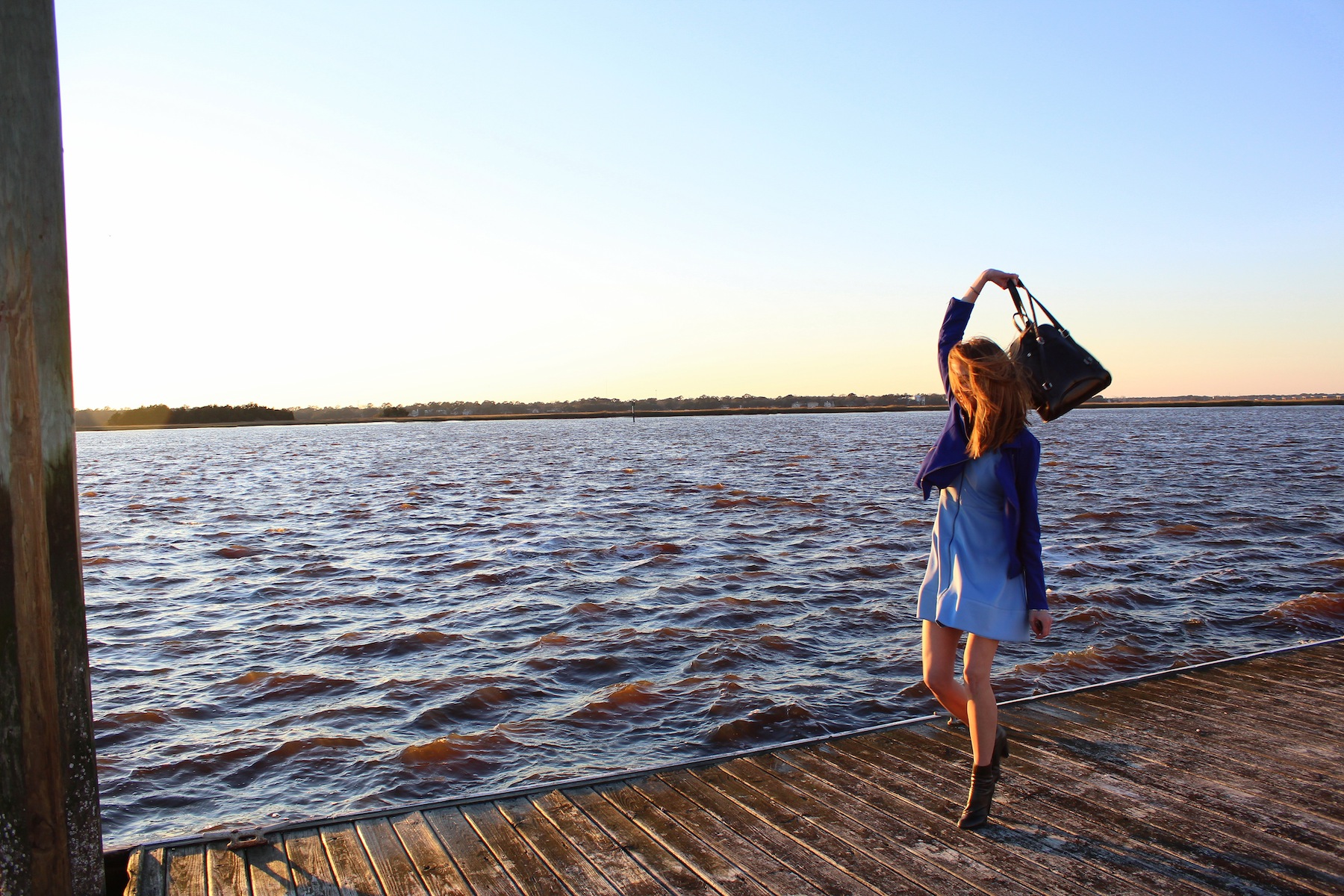 Forever 21 jacket, Vince Camuto dress, Marc Jacobs boots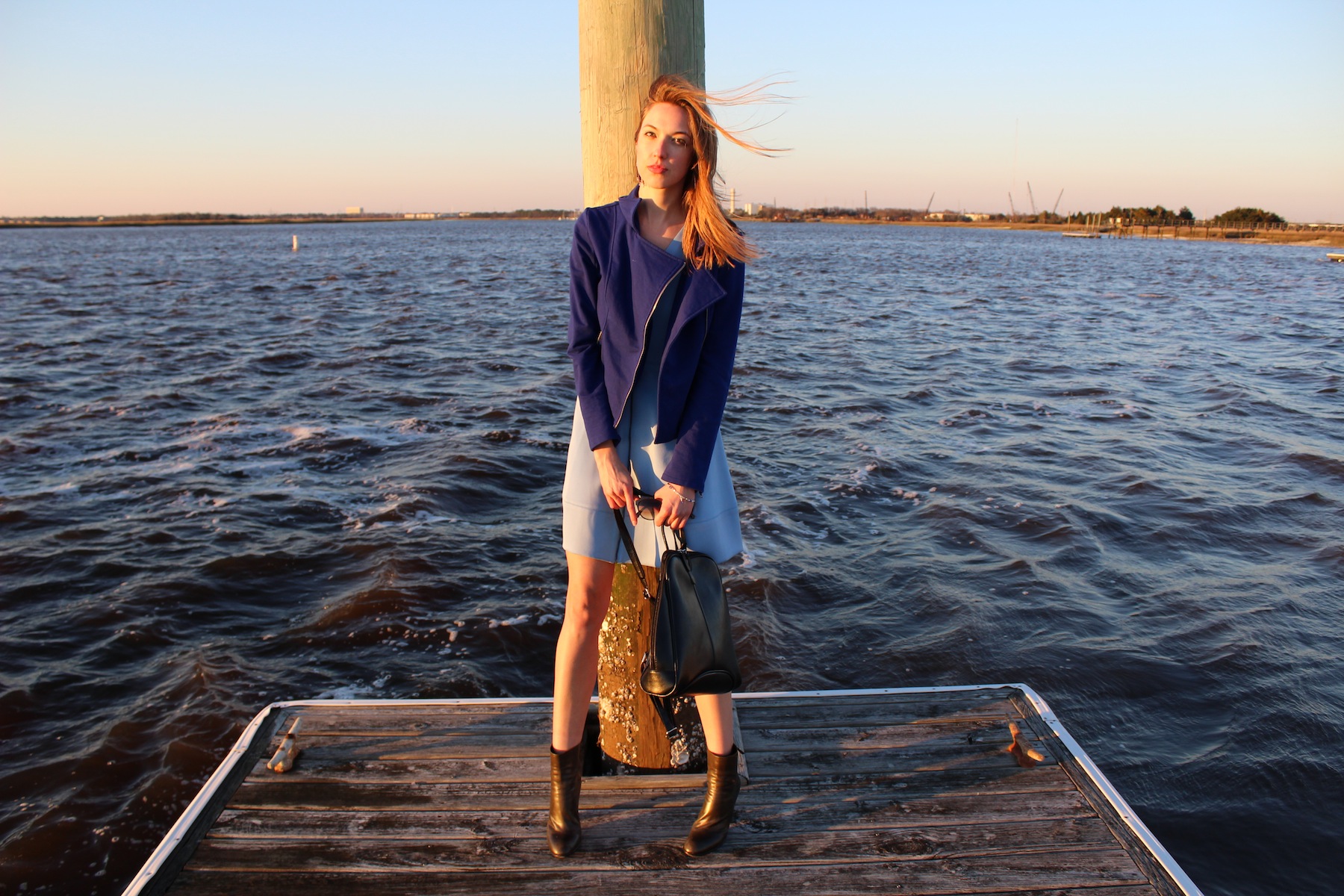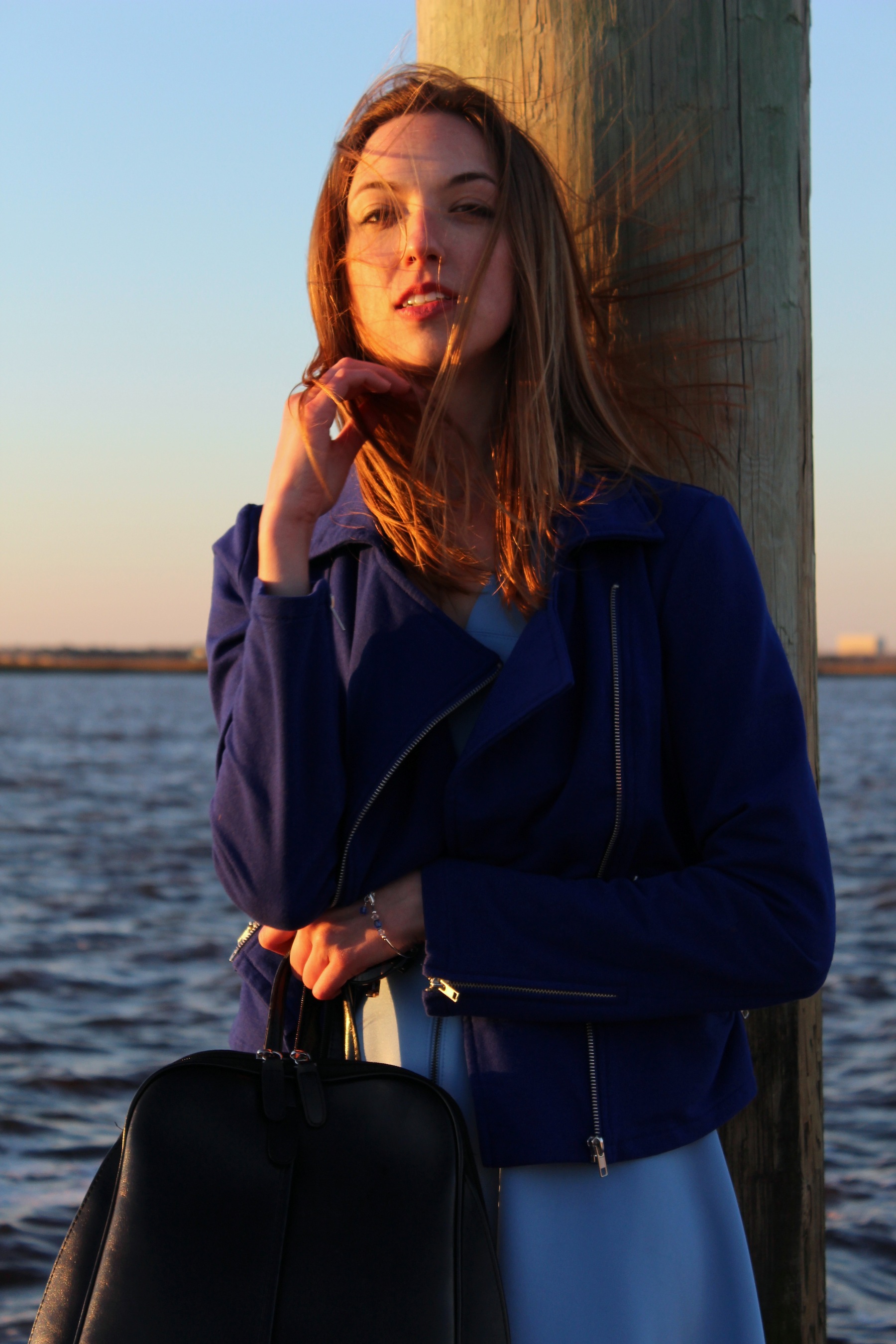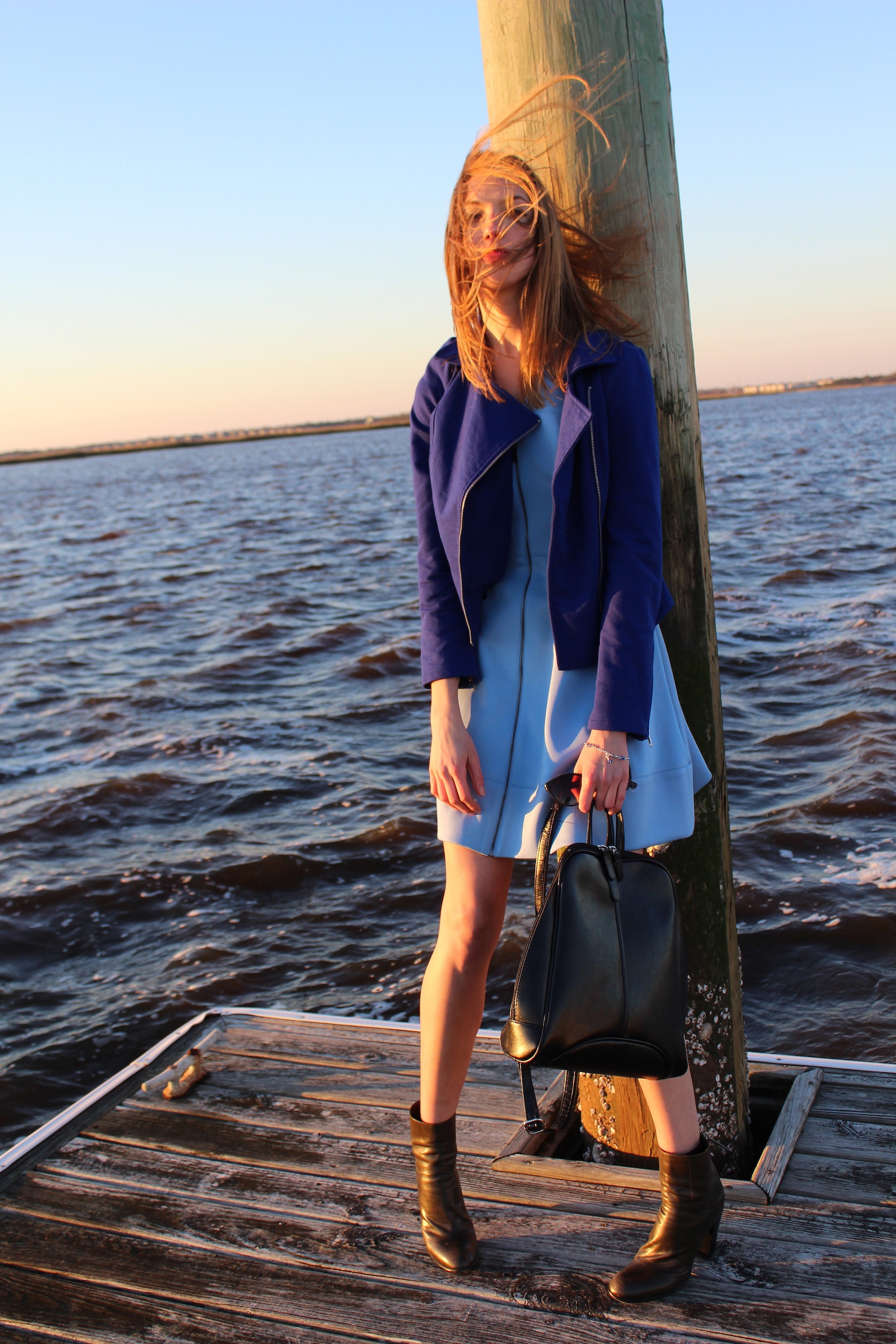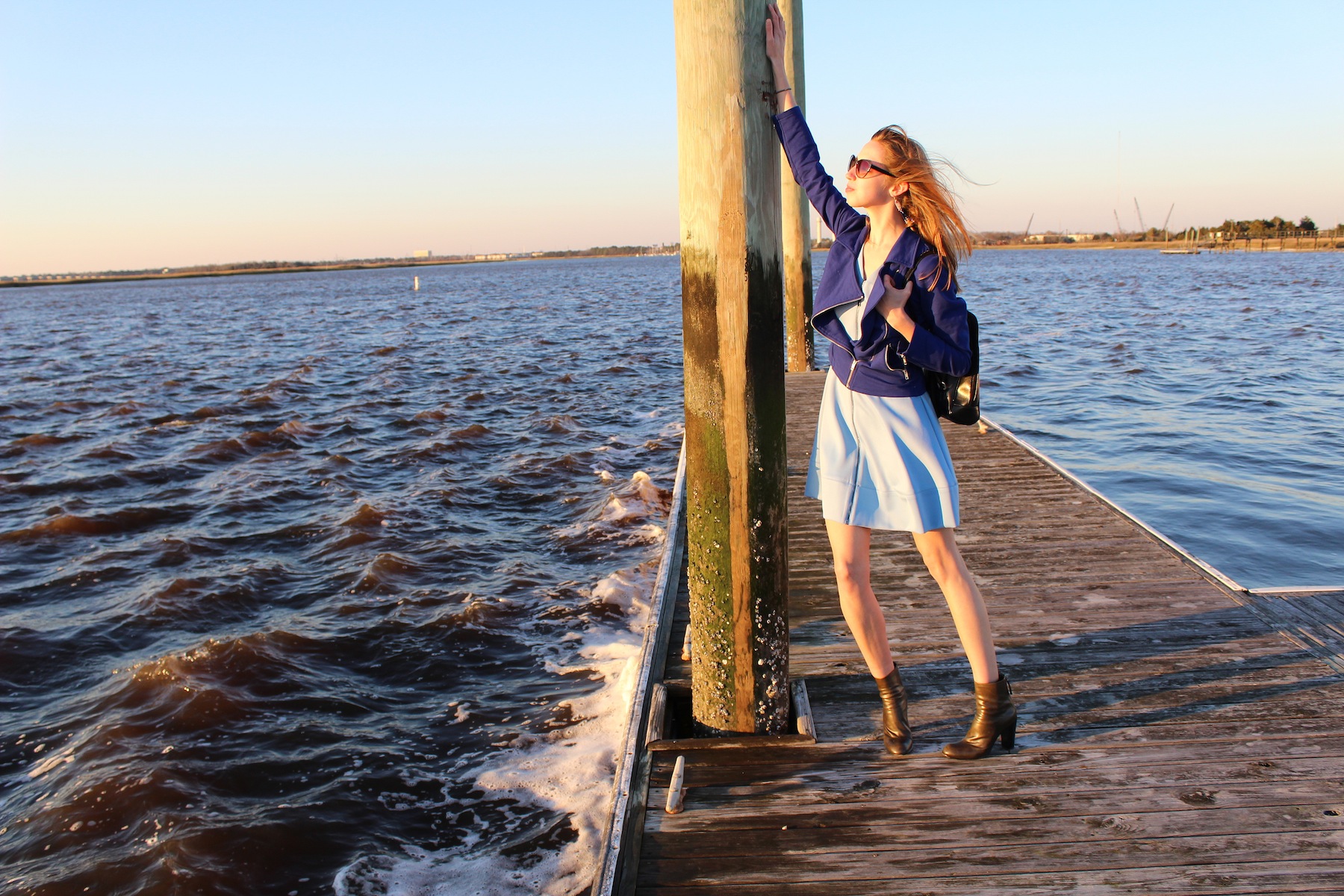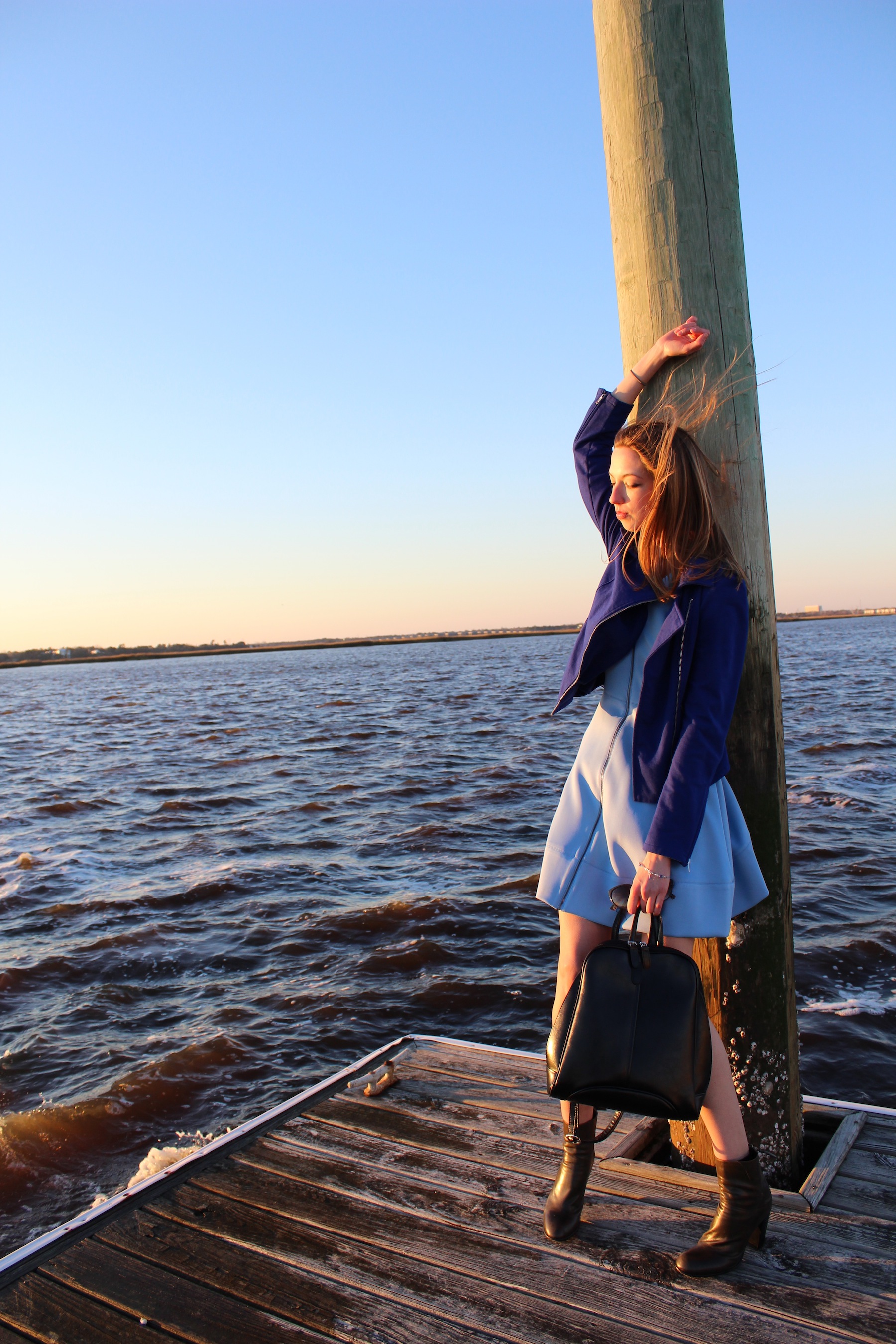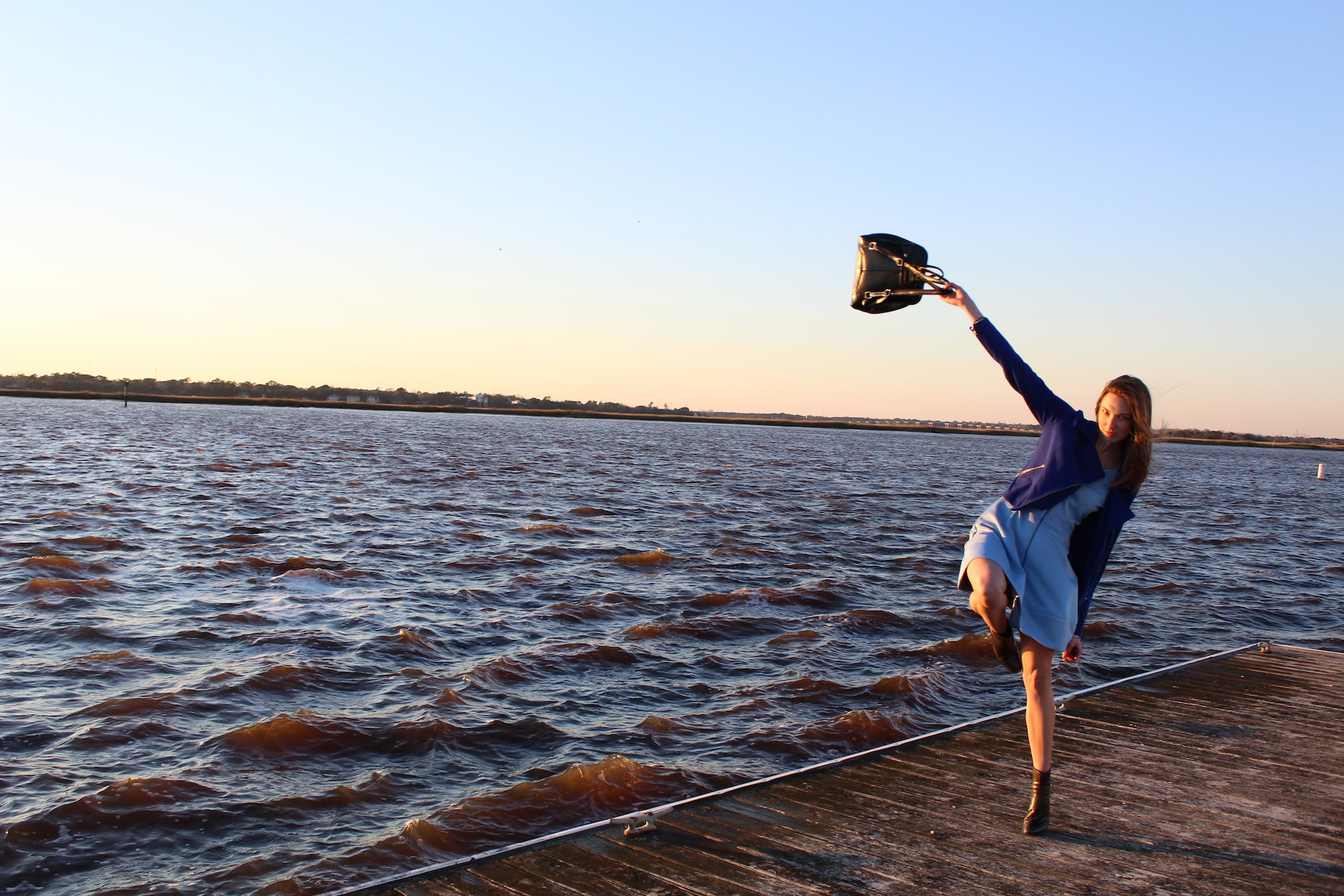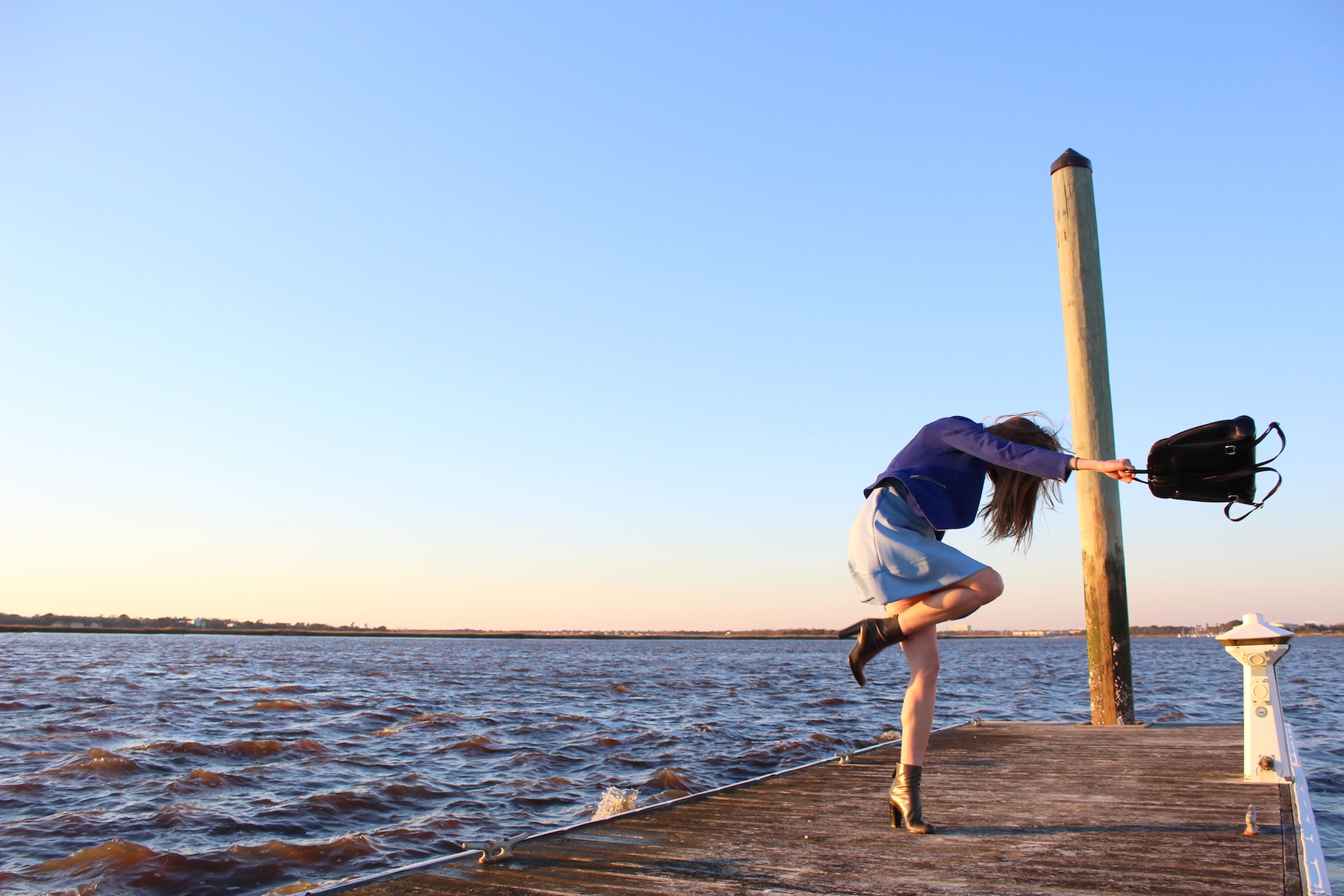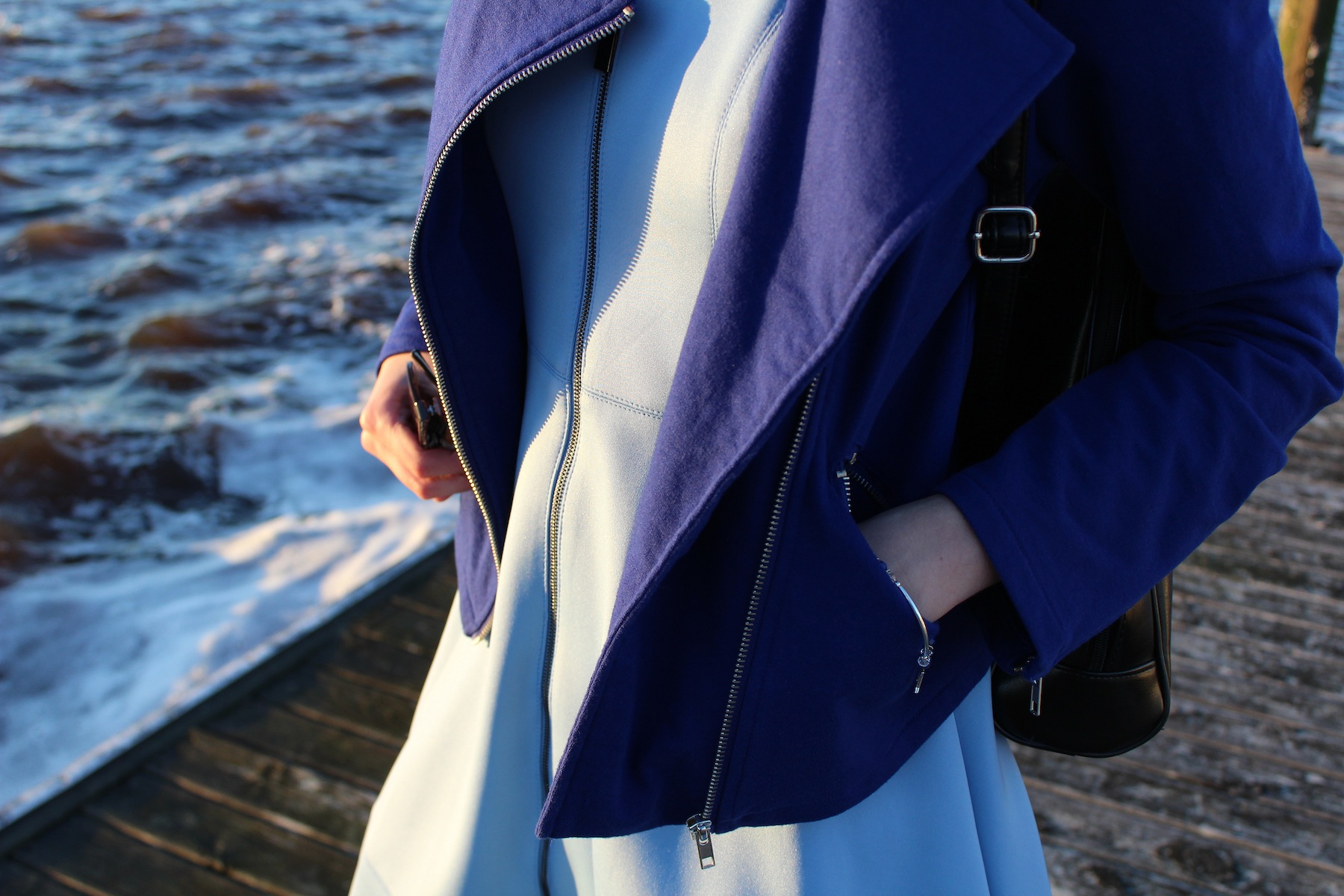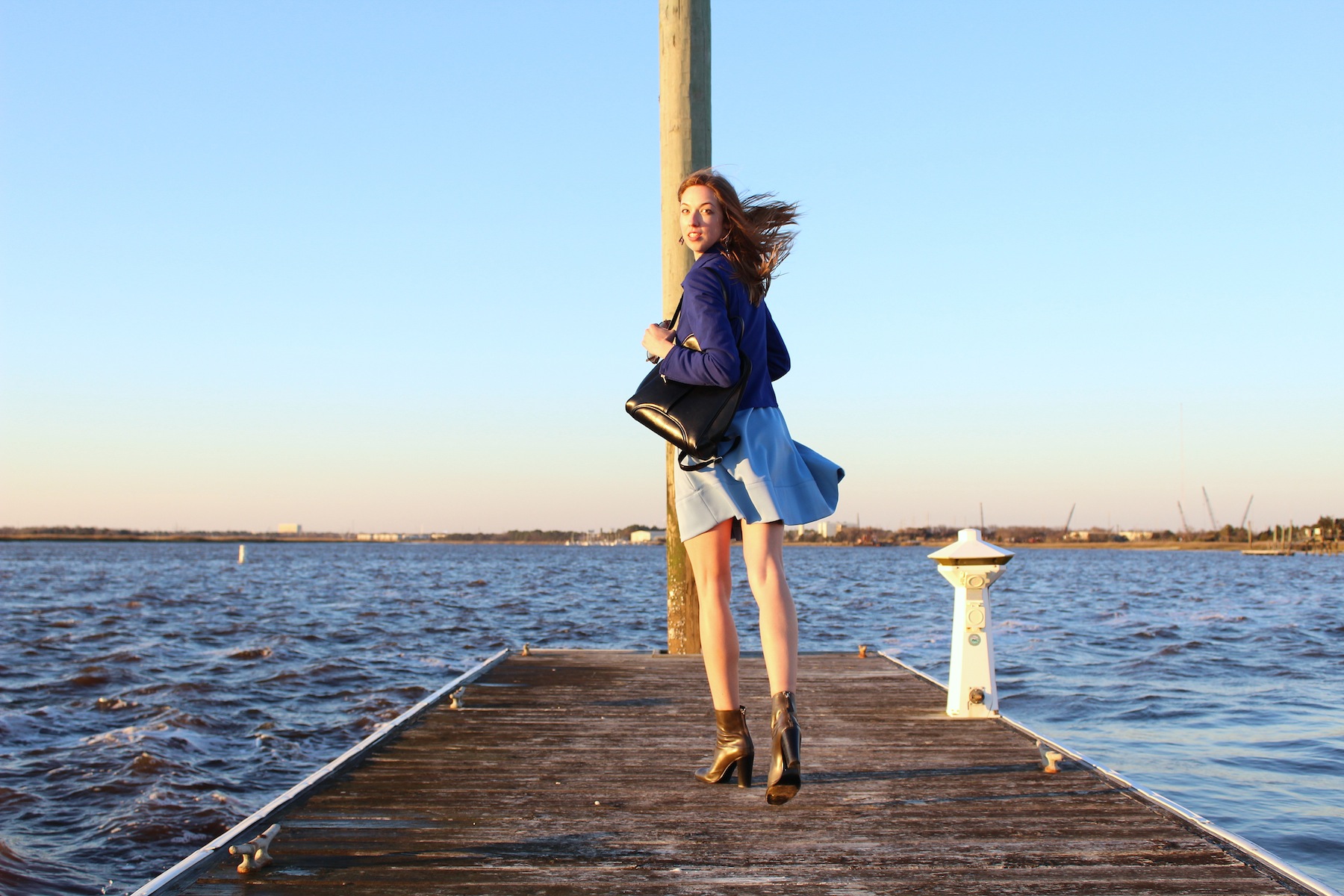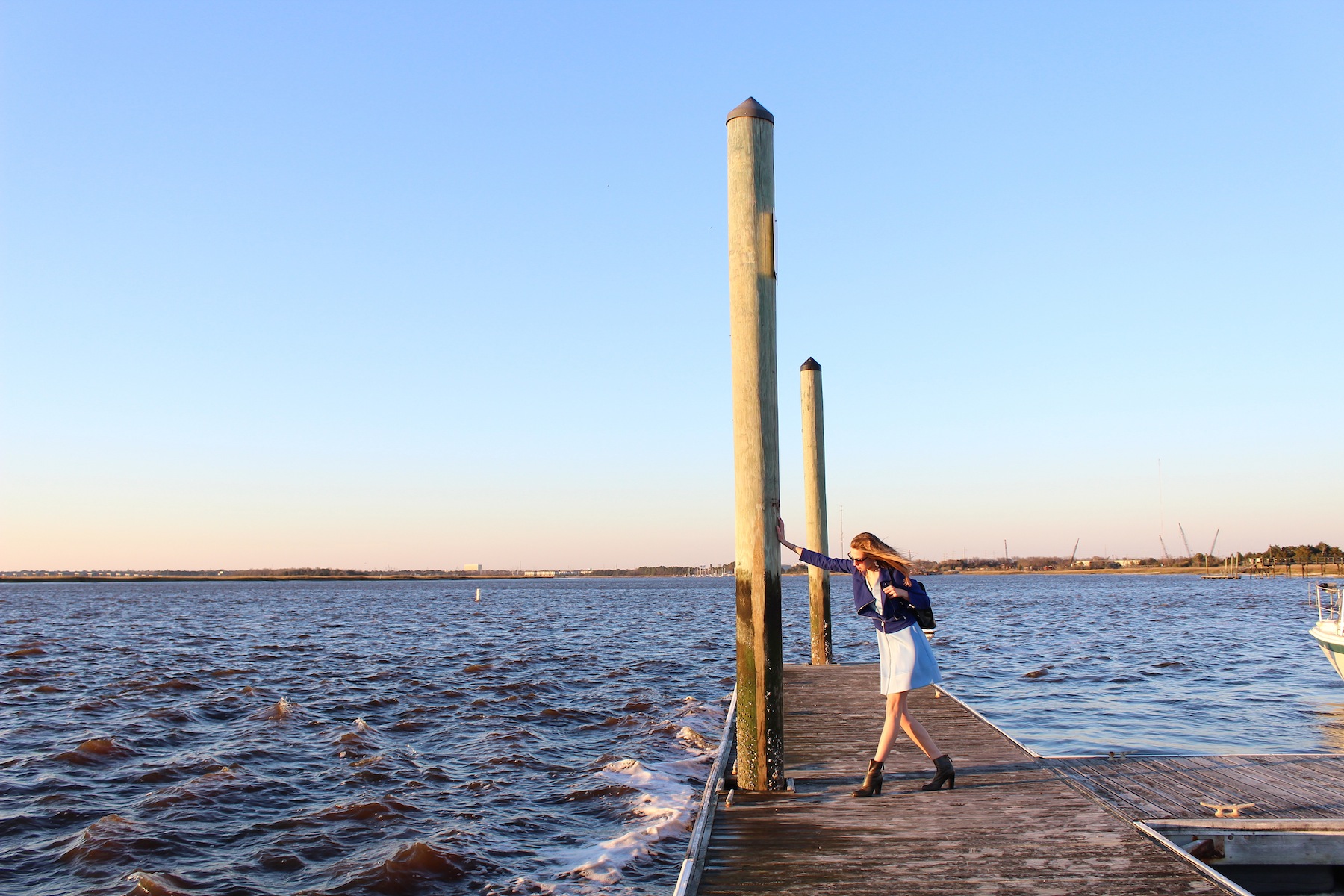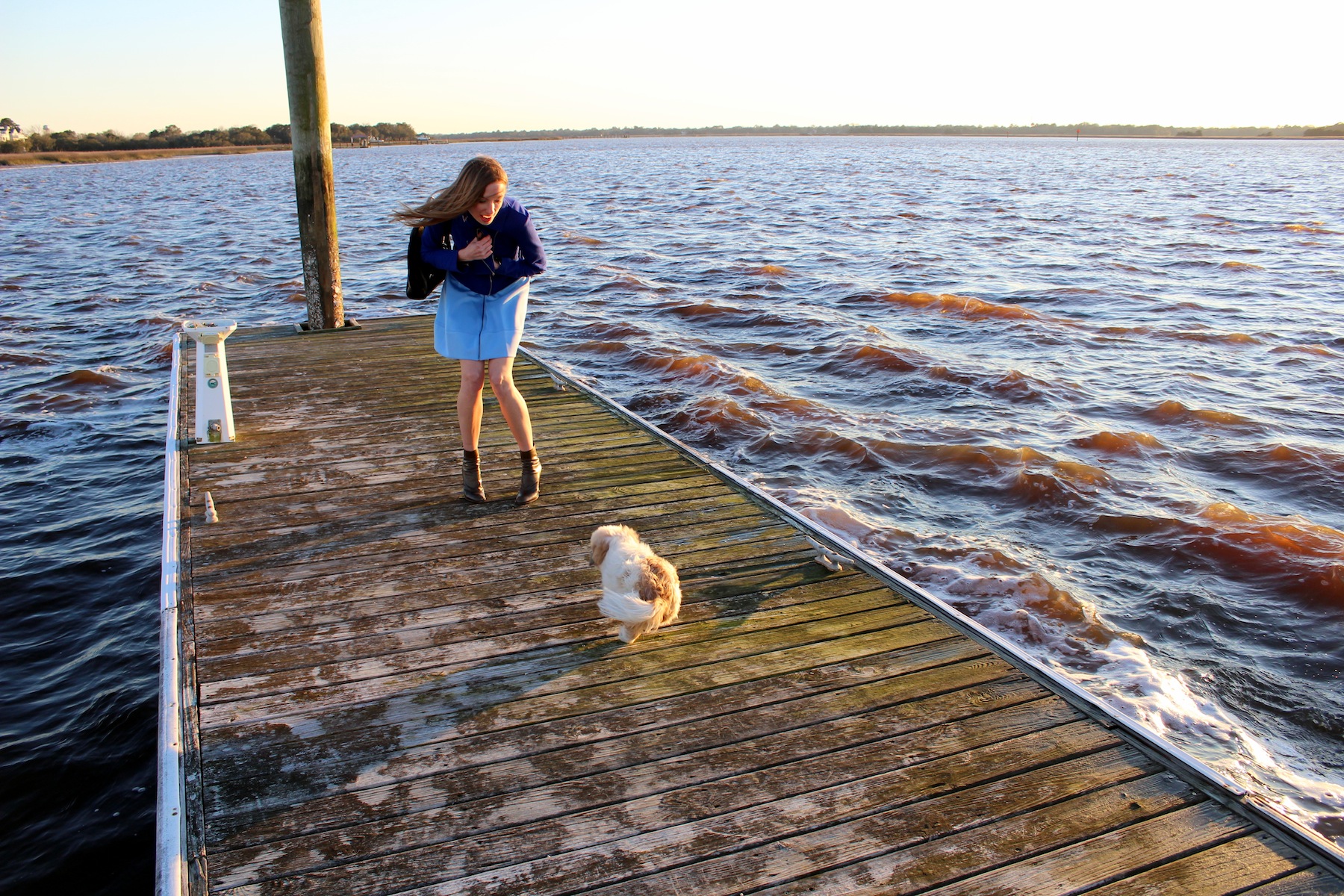 Oh, and meet my new little friend. I have to admit I was a little worried this fluffball was going to blow over. Turns out, he's scrappier than he looks!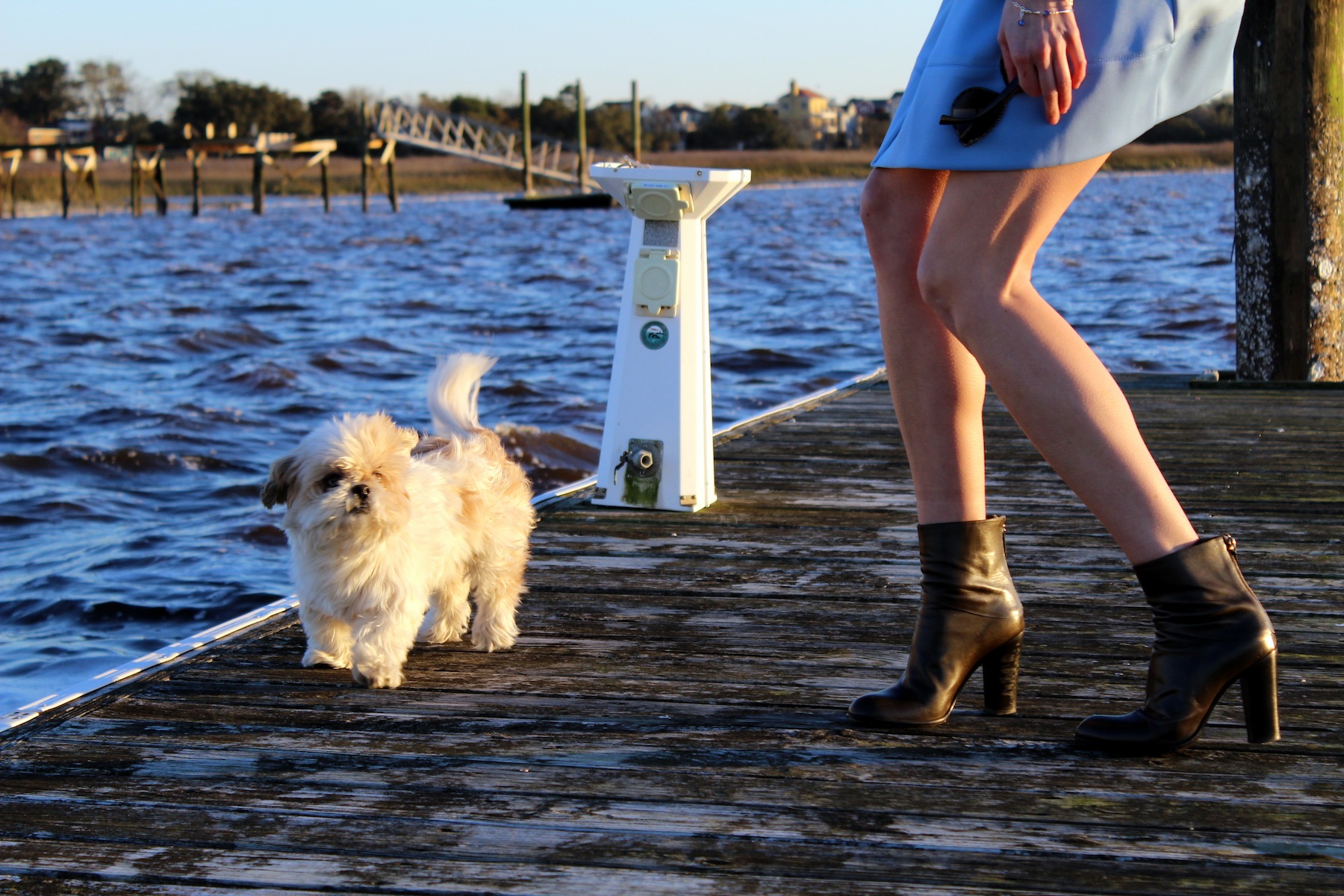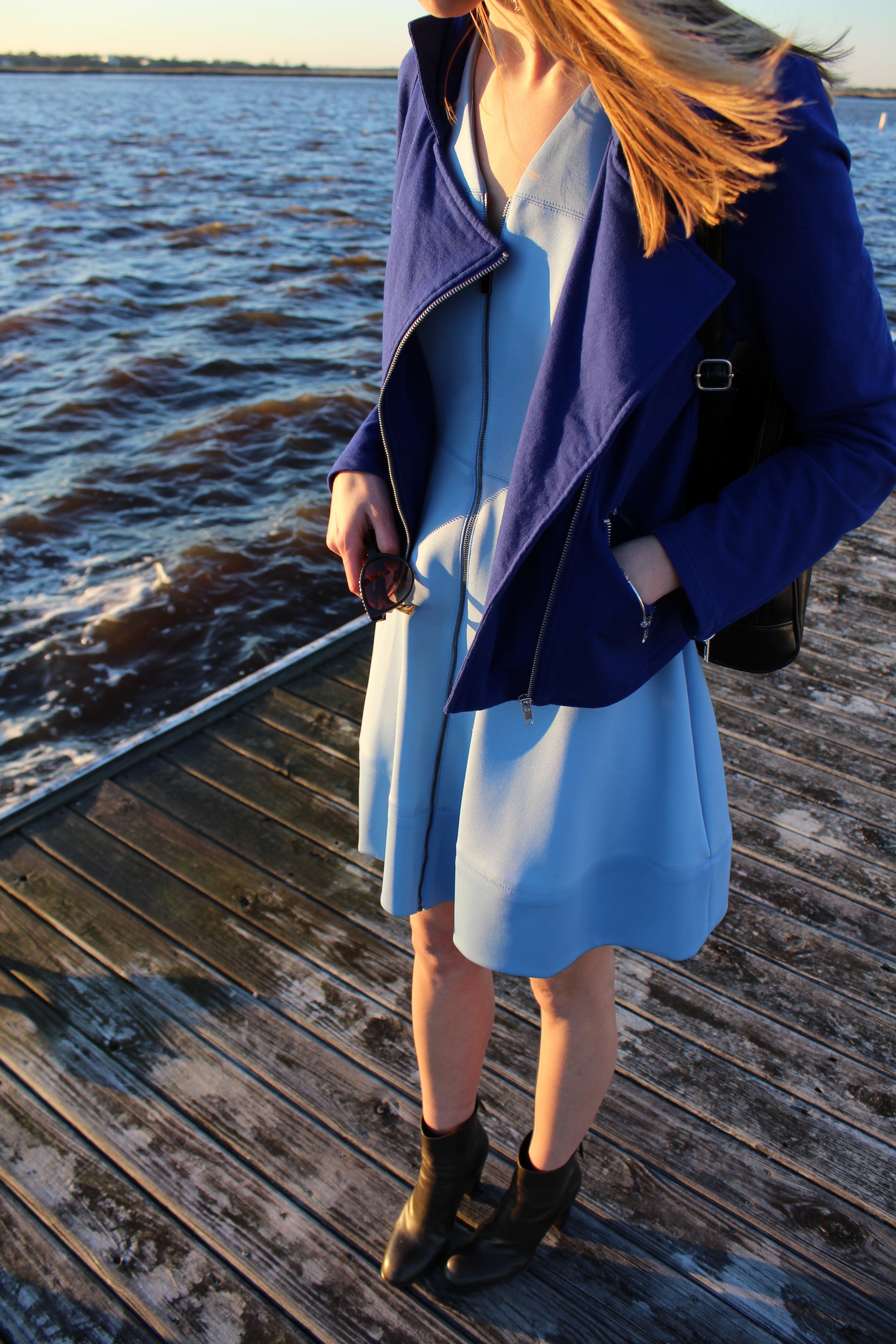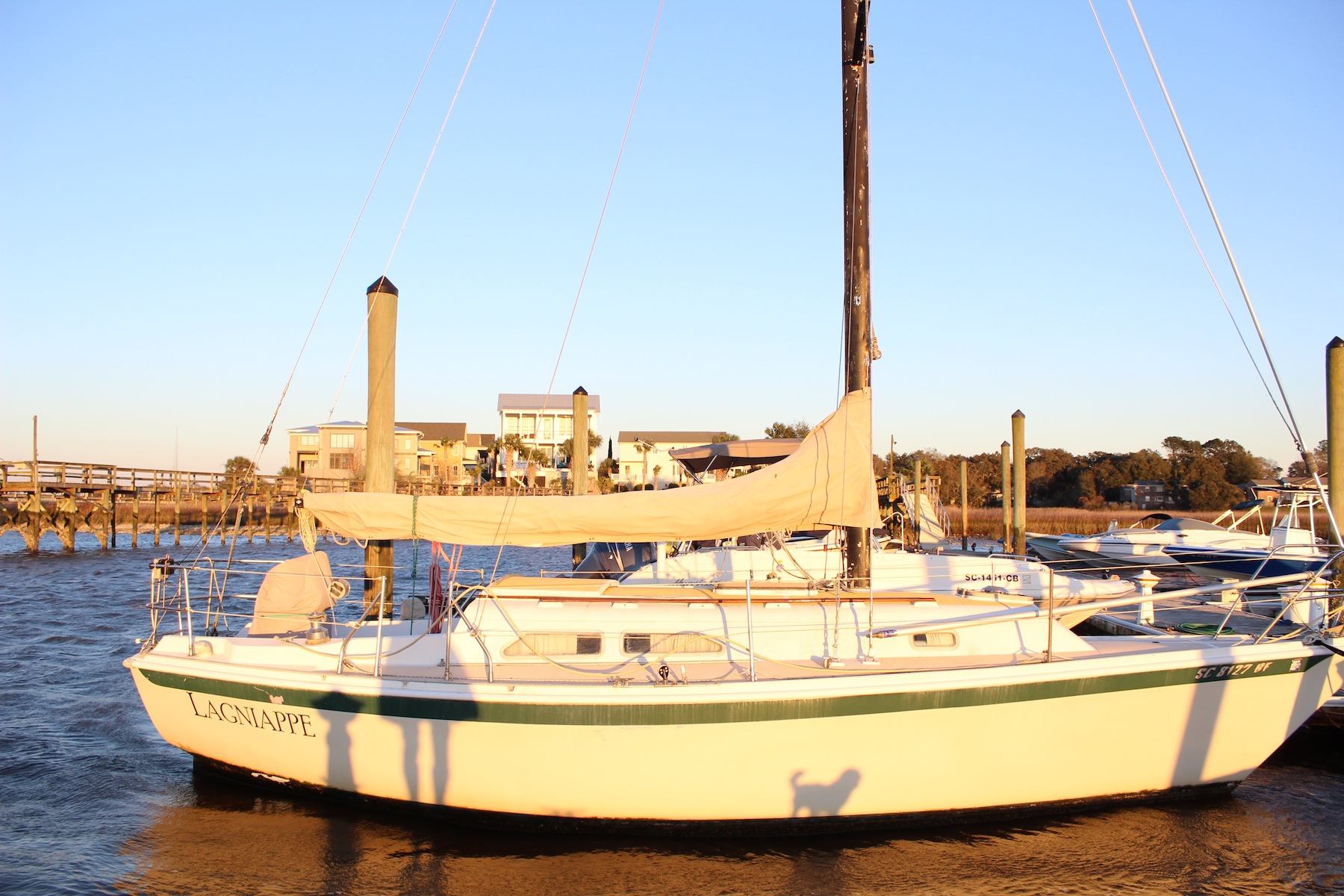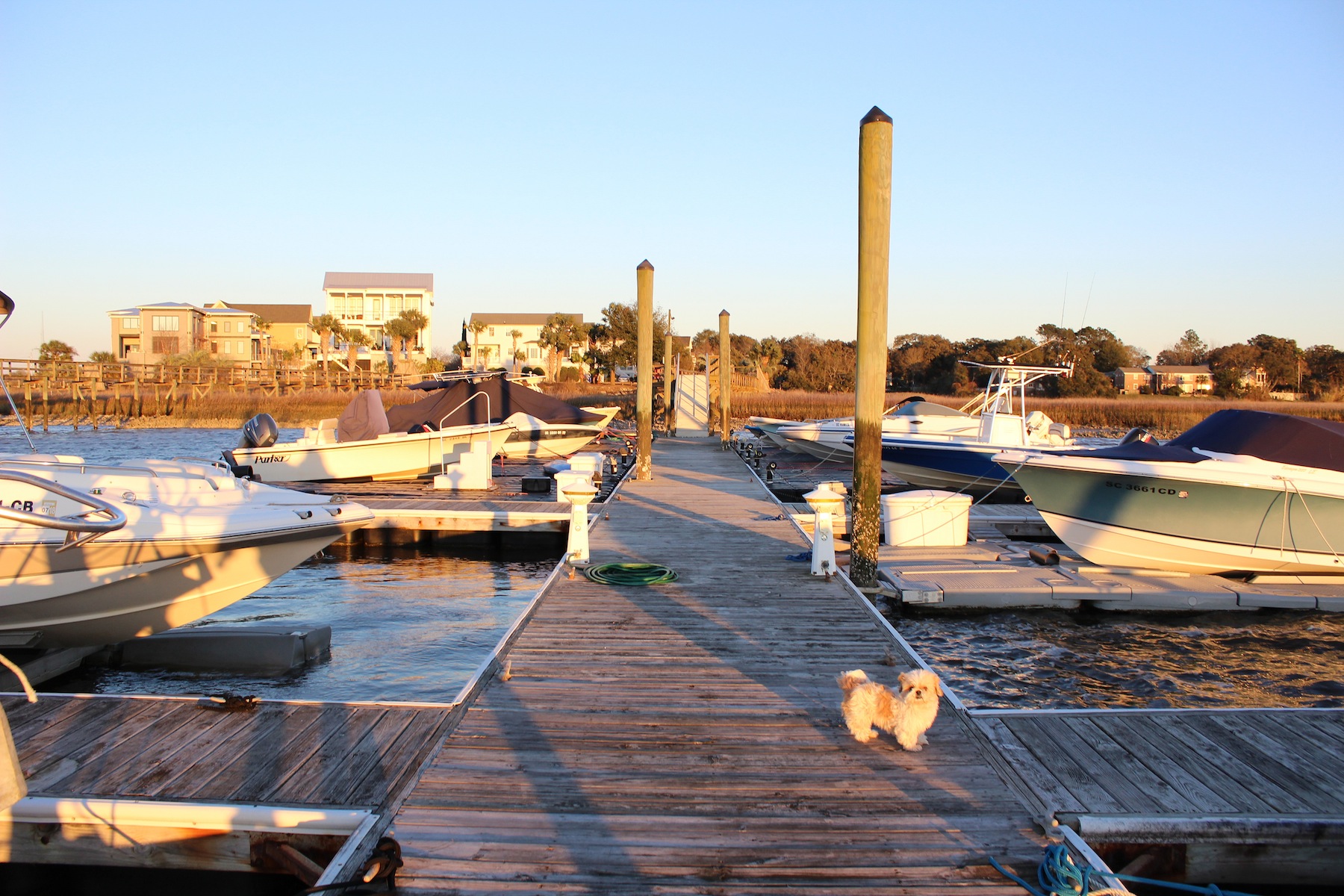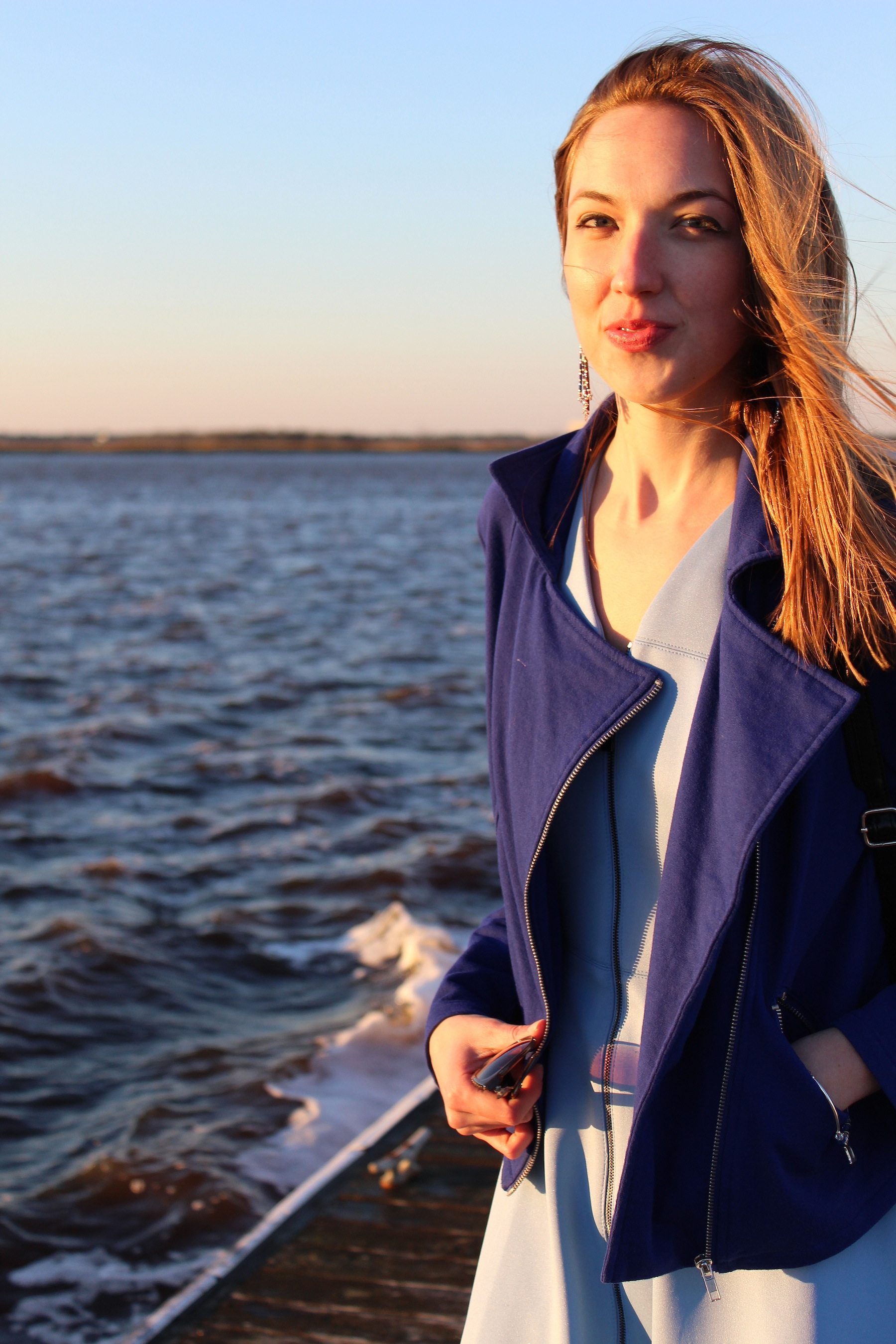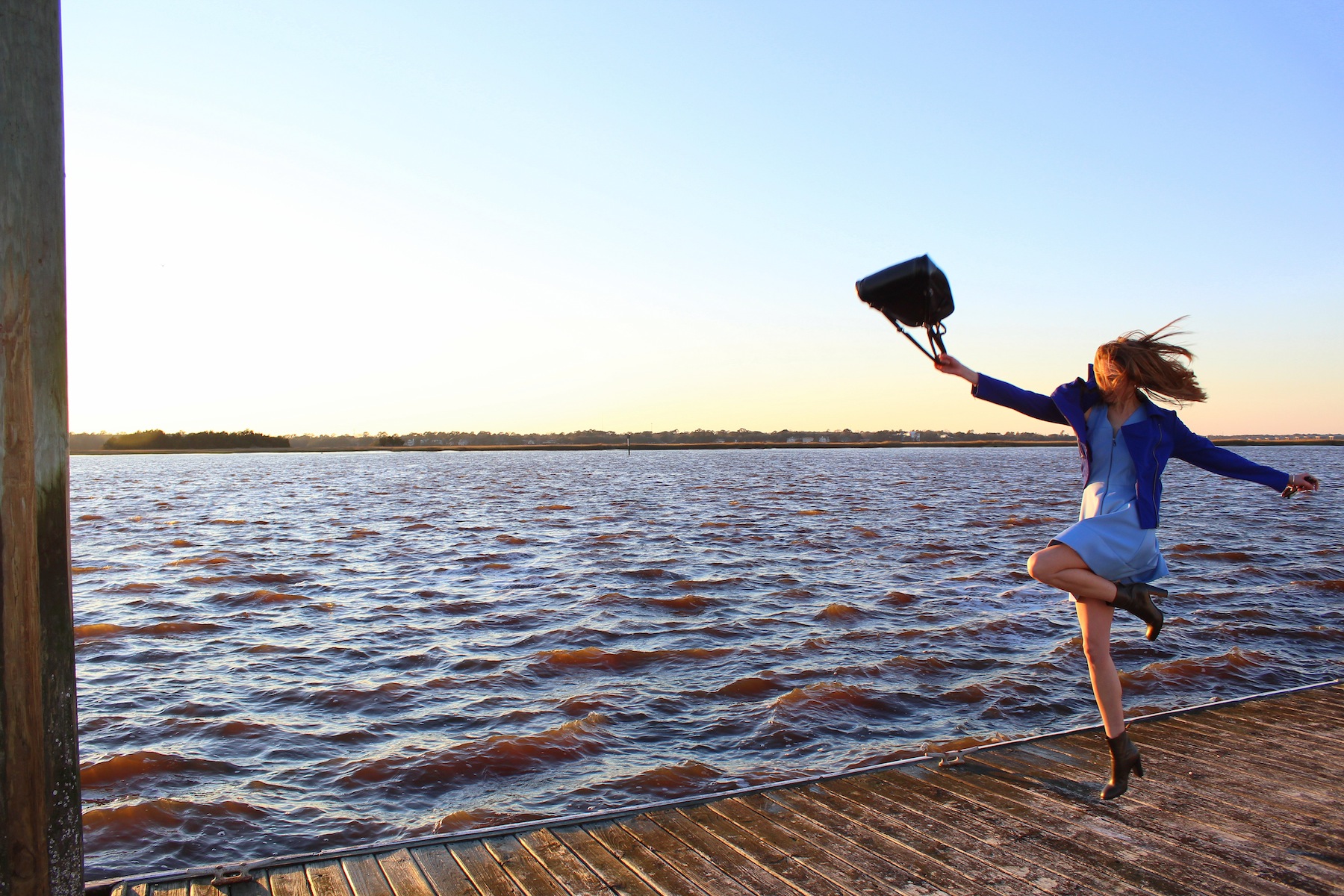 Photography by Amy Luke