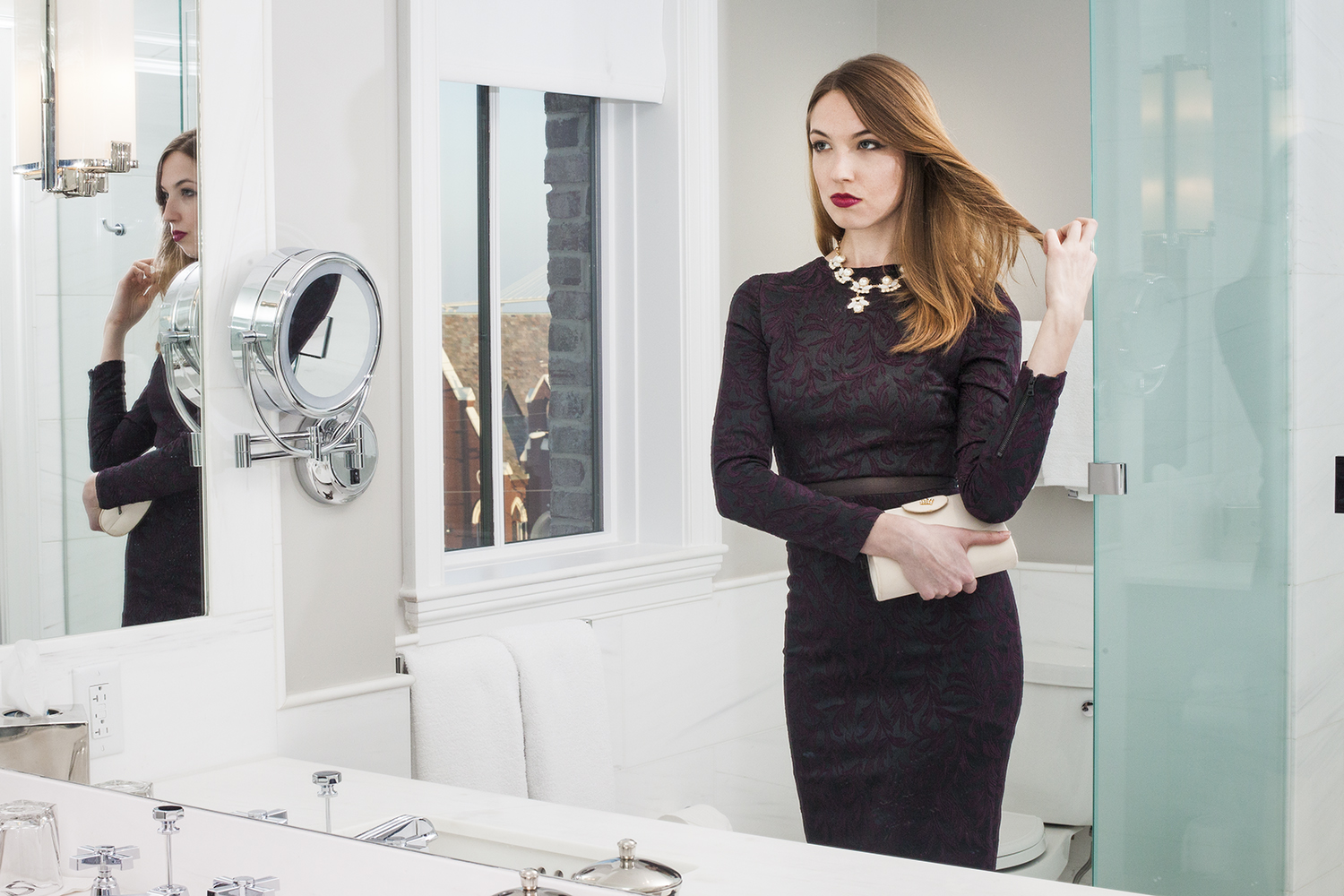 If you could go back in time to any era, which would you choose? Hop in a time machine, fall through a wormhole, place your hands on the center stone of Craigh na Dun (Anyone else addicted to Outlander?); where would you wish to be transported?
For me, the 1920s is a very tempting option. Speakeasies and flappers- the age of Gatsby had an undeniable flair. You can only imagine my delight when I heard that the twenties-inspired Spectator Hotel had opened in Charleston last summer. I marked it on my growing list of places to go in Charleston and finally had the opportunity to take a little tour with Caroline, escorted by our "Butler" (yes, there are butlers at this hotel instead of bellhops).
Step inside The Spectator, where a glimmering golden chandelier beckons you into the Roaring Twenties, complete with Art Deco fixtures, gilded mirrors, and a fully stocked bar because fortunately Prohibition is no longer a thing. If I had more time, I would sample themed drinks like the Flapper's Delight or the Brandy Daisy before sinking into a good book in their swanky library. Their cocktail menu is always changing and at one point, they even had a drink named after Karlie Kloss. If they still serve it, I'm kind of dying to return to try it.
Every detail of the interior decor has been mindfully curated by Jenny Keenan and the overall feel is one of contemporary luxury. I was a big fan of the Sally King Benedict painting in the lobby as well as the rest of the artwork, courtesy of the Charleston Artist Collective. The orchids were lush, the pillows fluffed– we even felt glamorous in the pristine bathroom of one of the guest rooms. If you're a Fitzgerald fan or just looking for a unique stay in Charleston, this is definitely your place!
Ps. I was not paid to advertise for the hotel, I just really love the property 🙂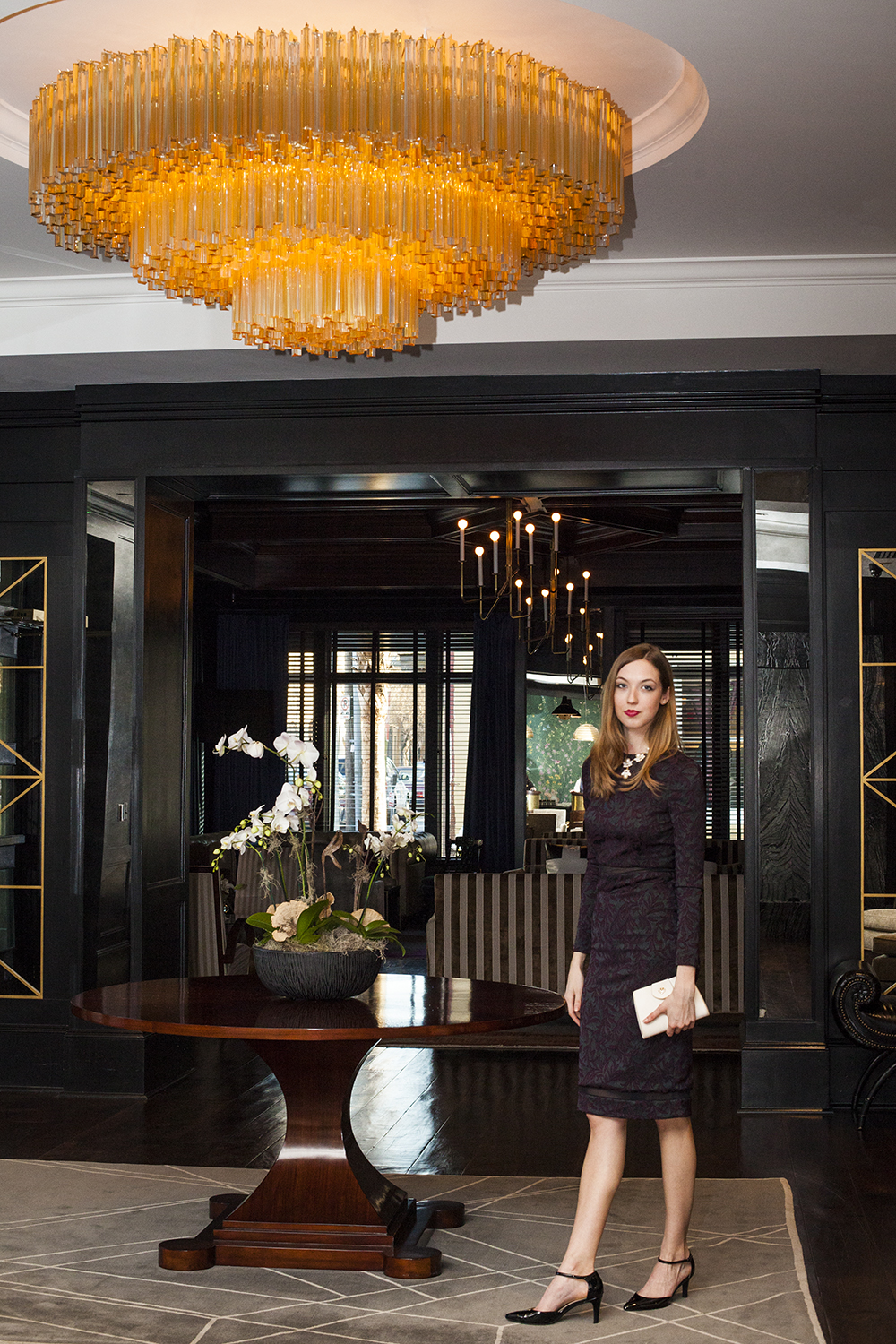 Alice + Olivia dress via Gwynn's, Adrienne Vittadini heels (similar), purse (similar), necklace(similar)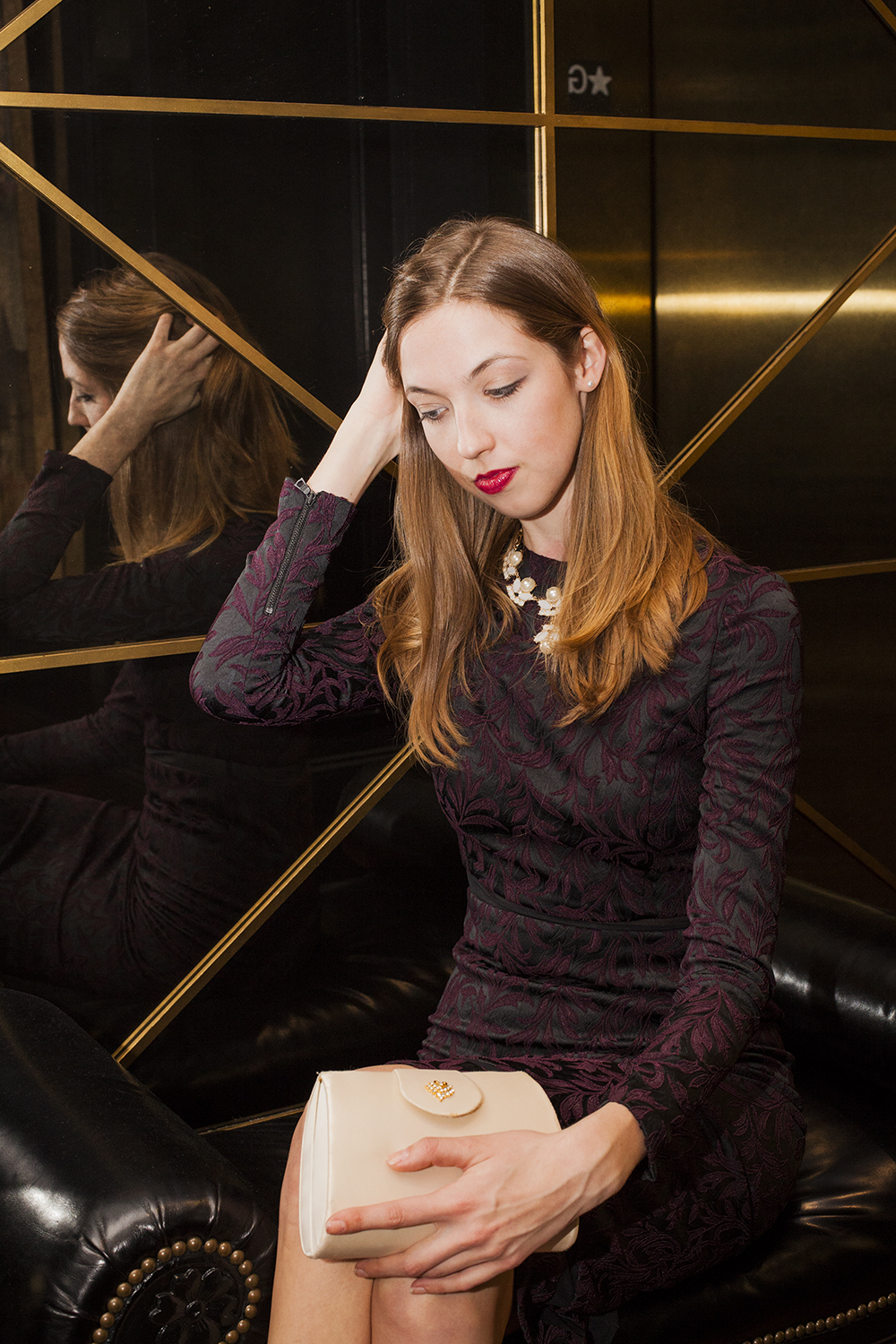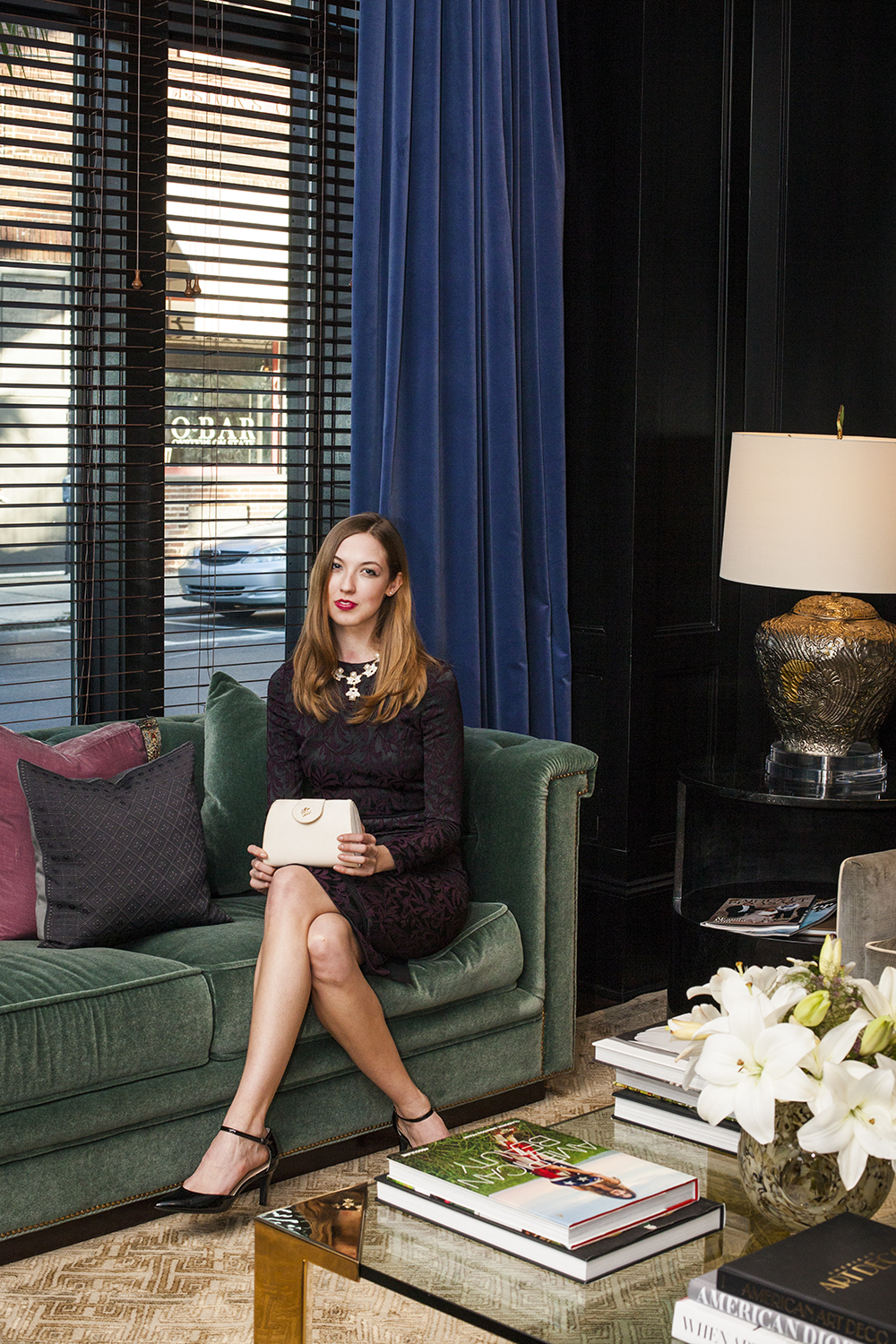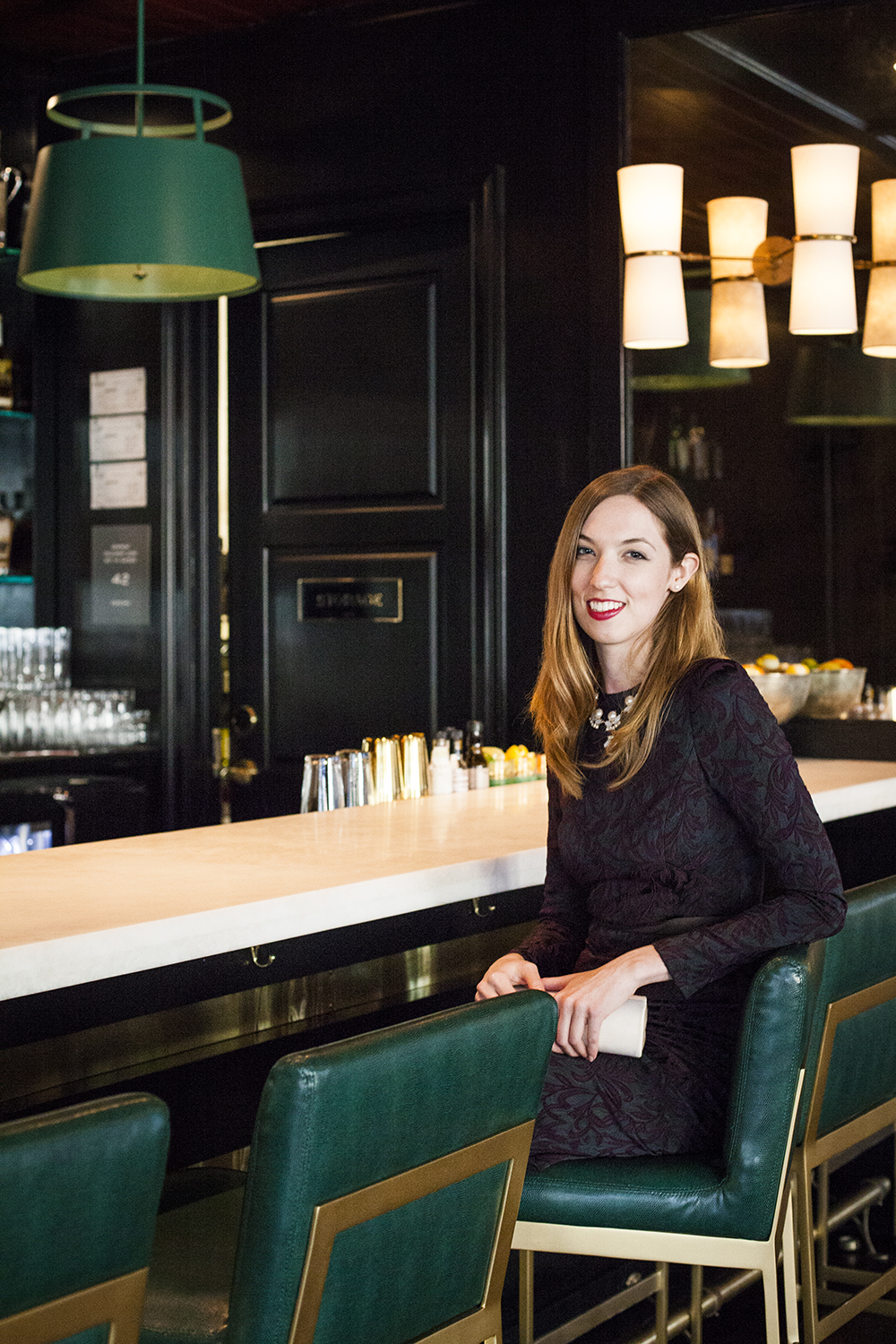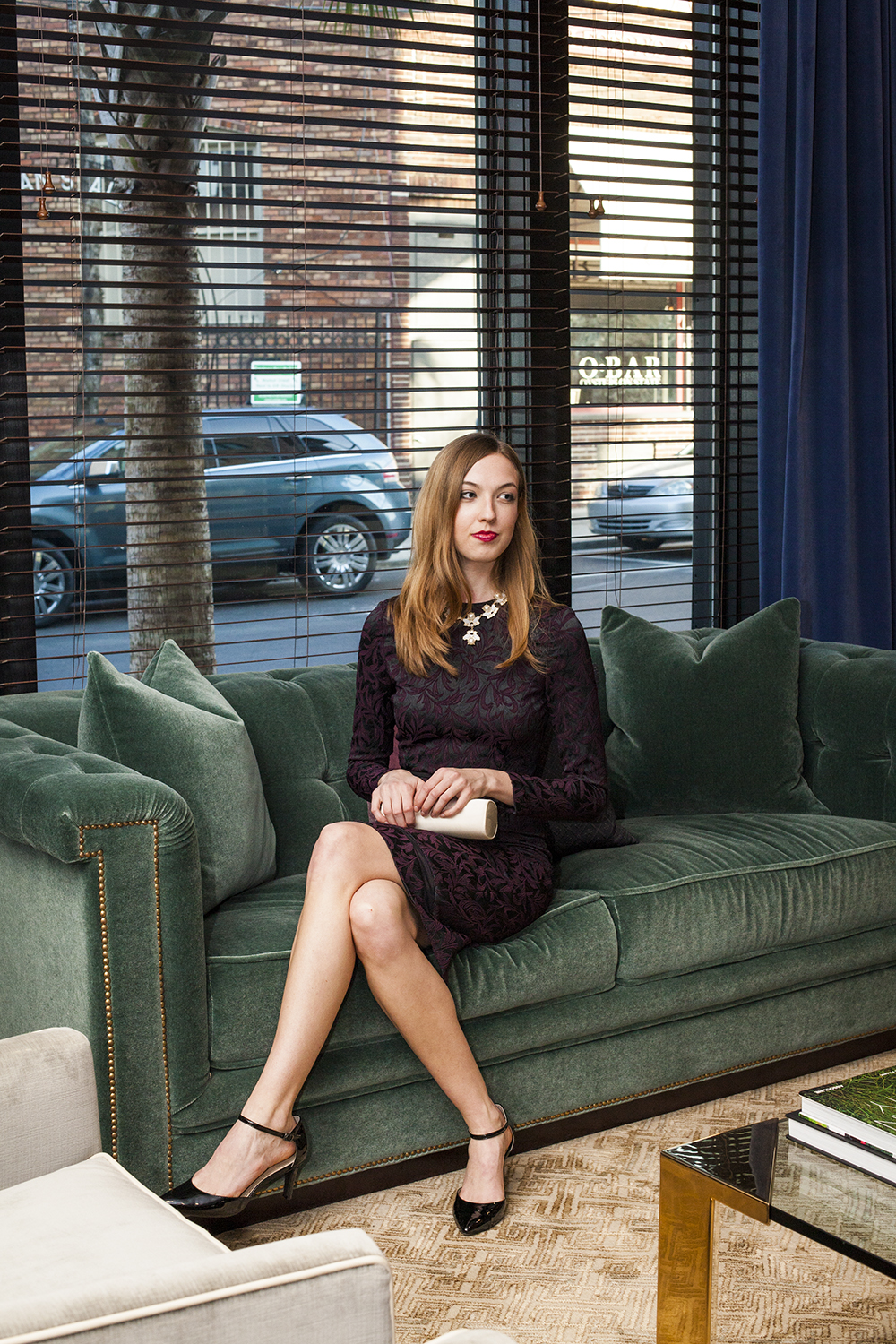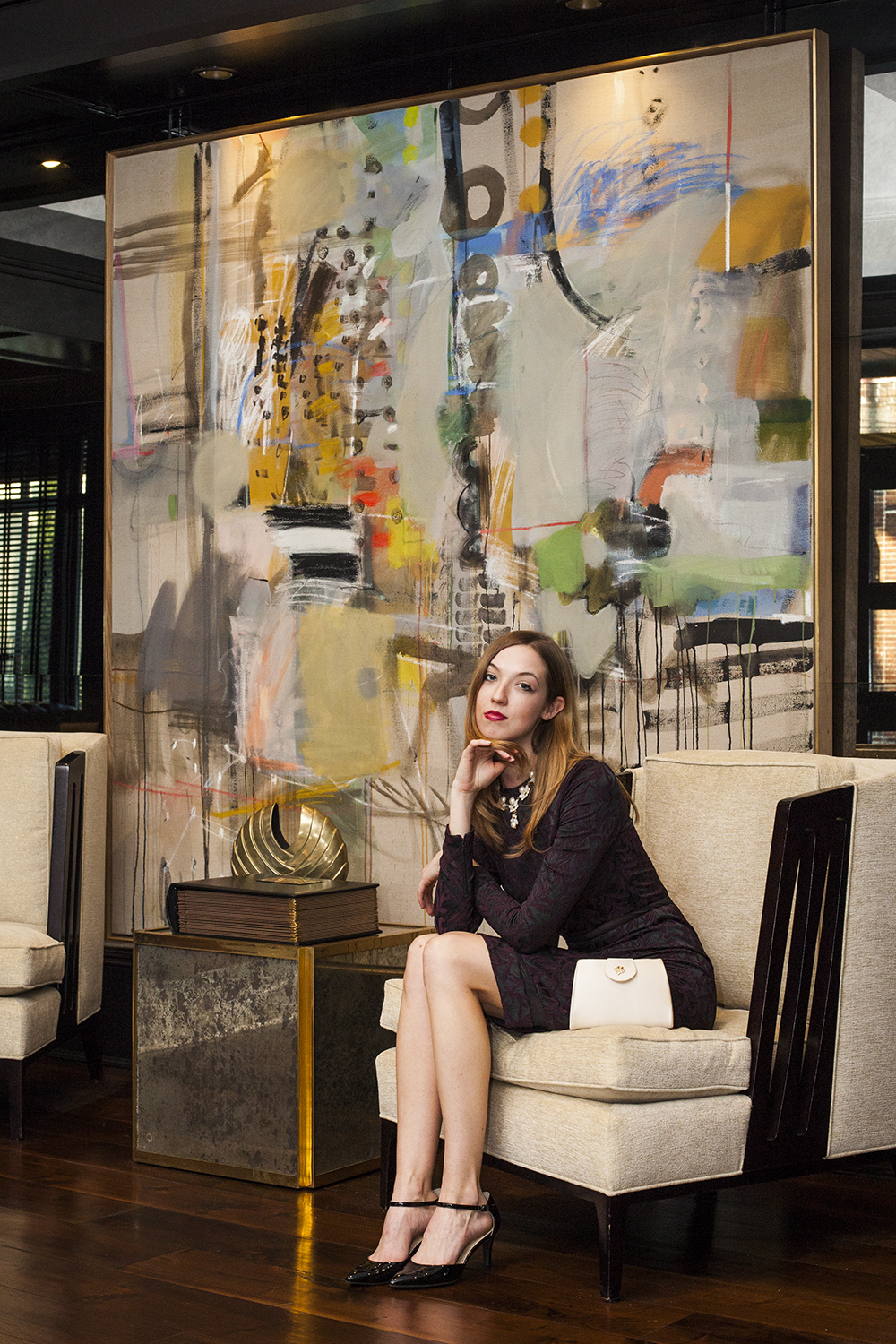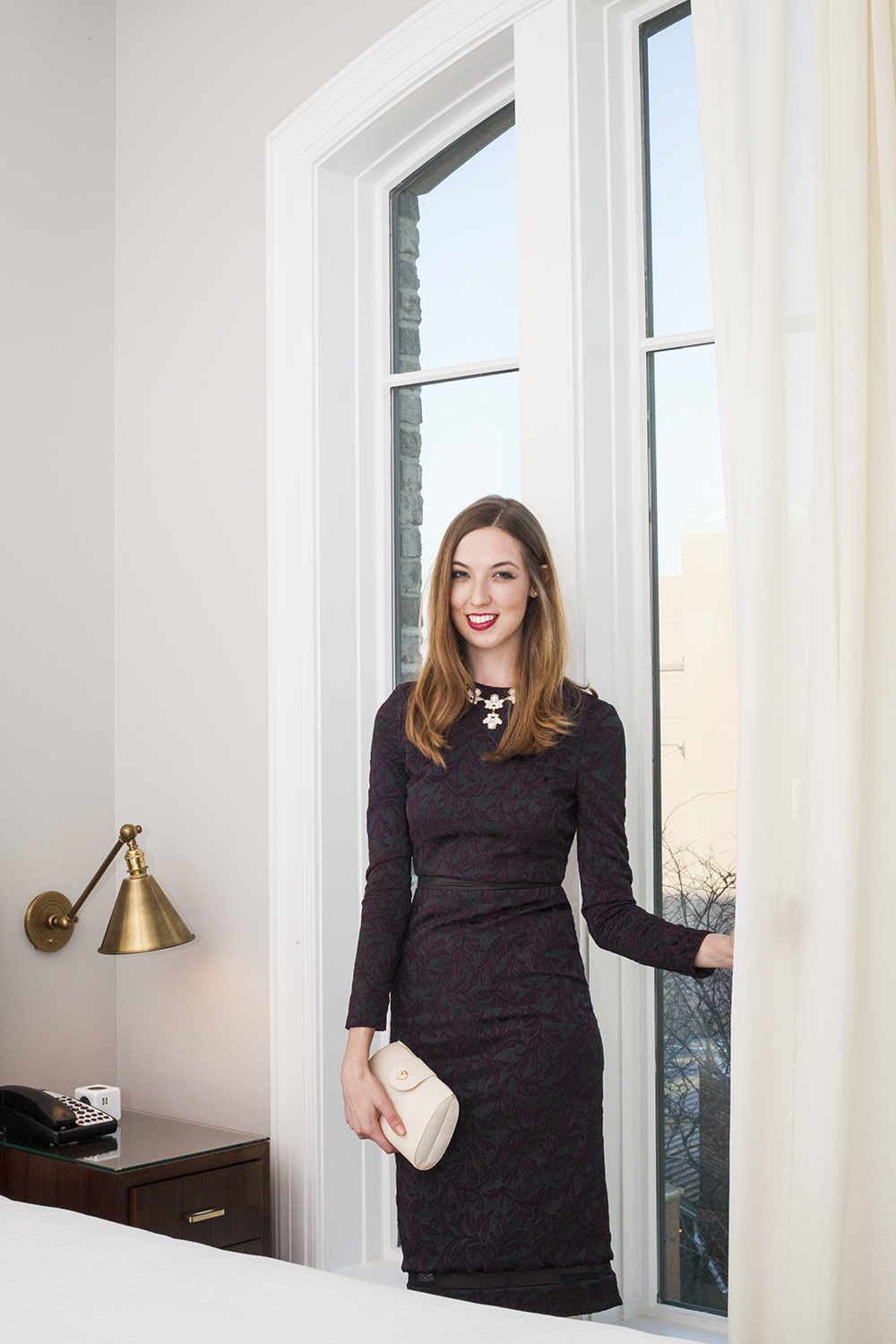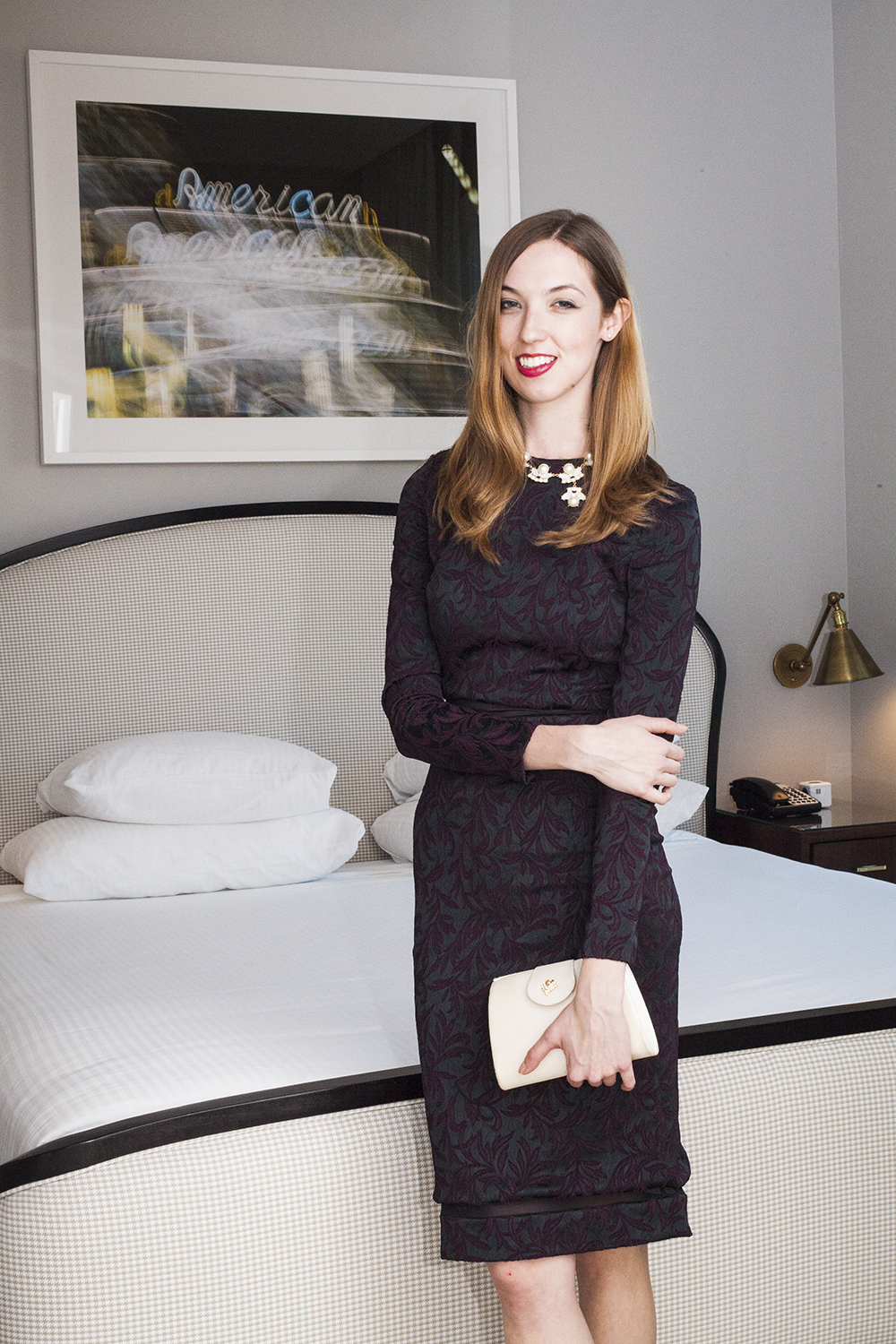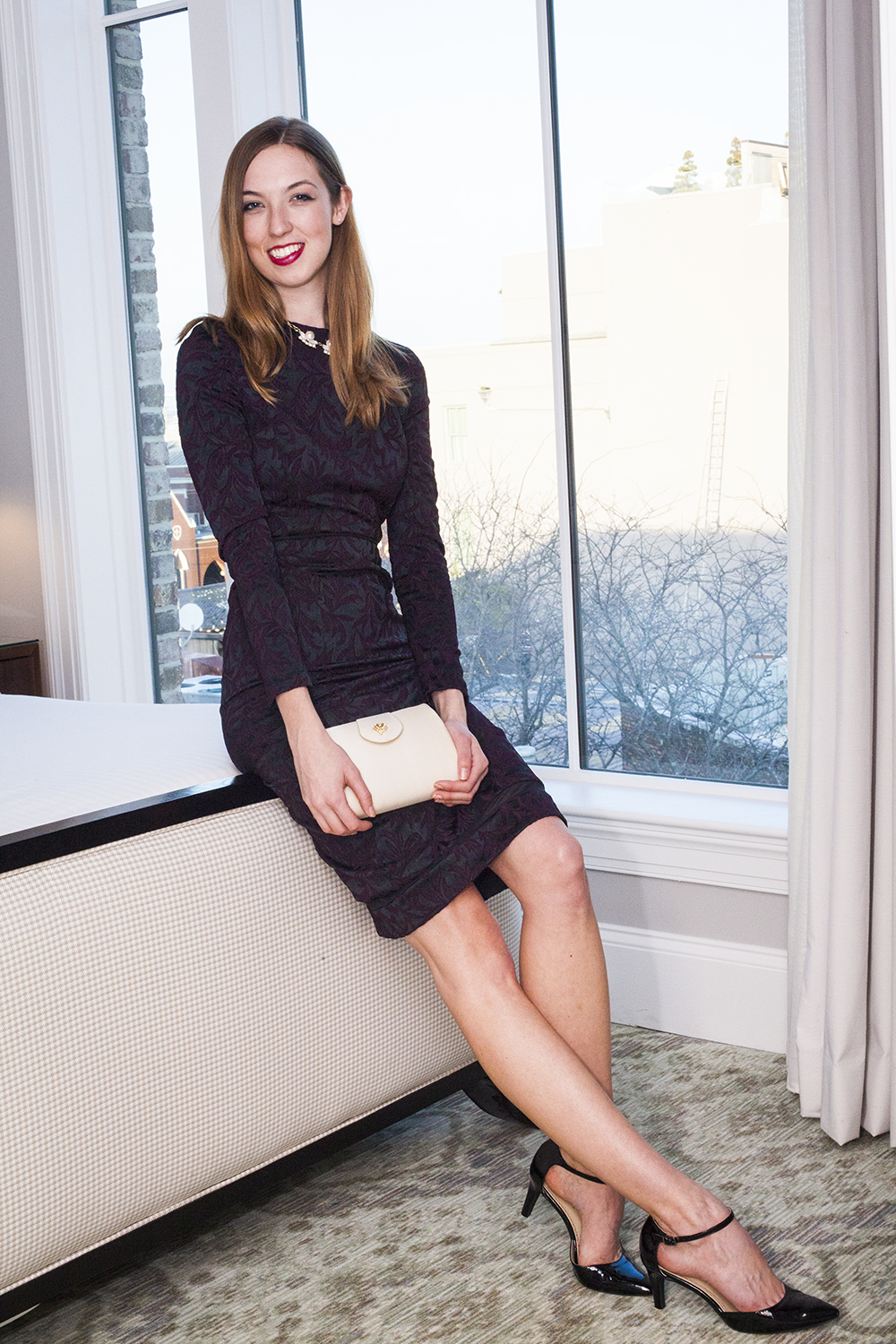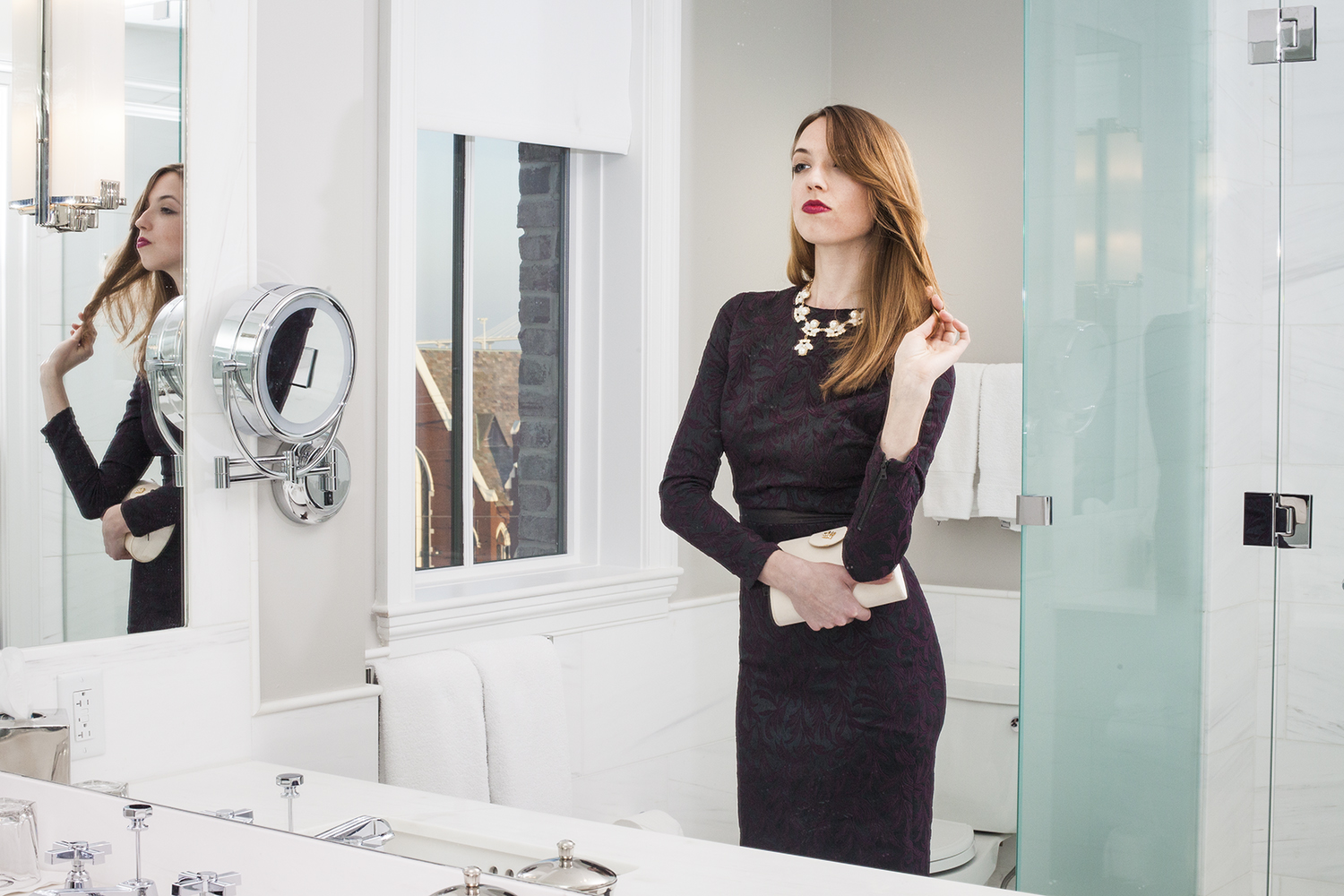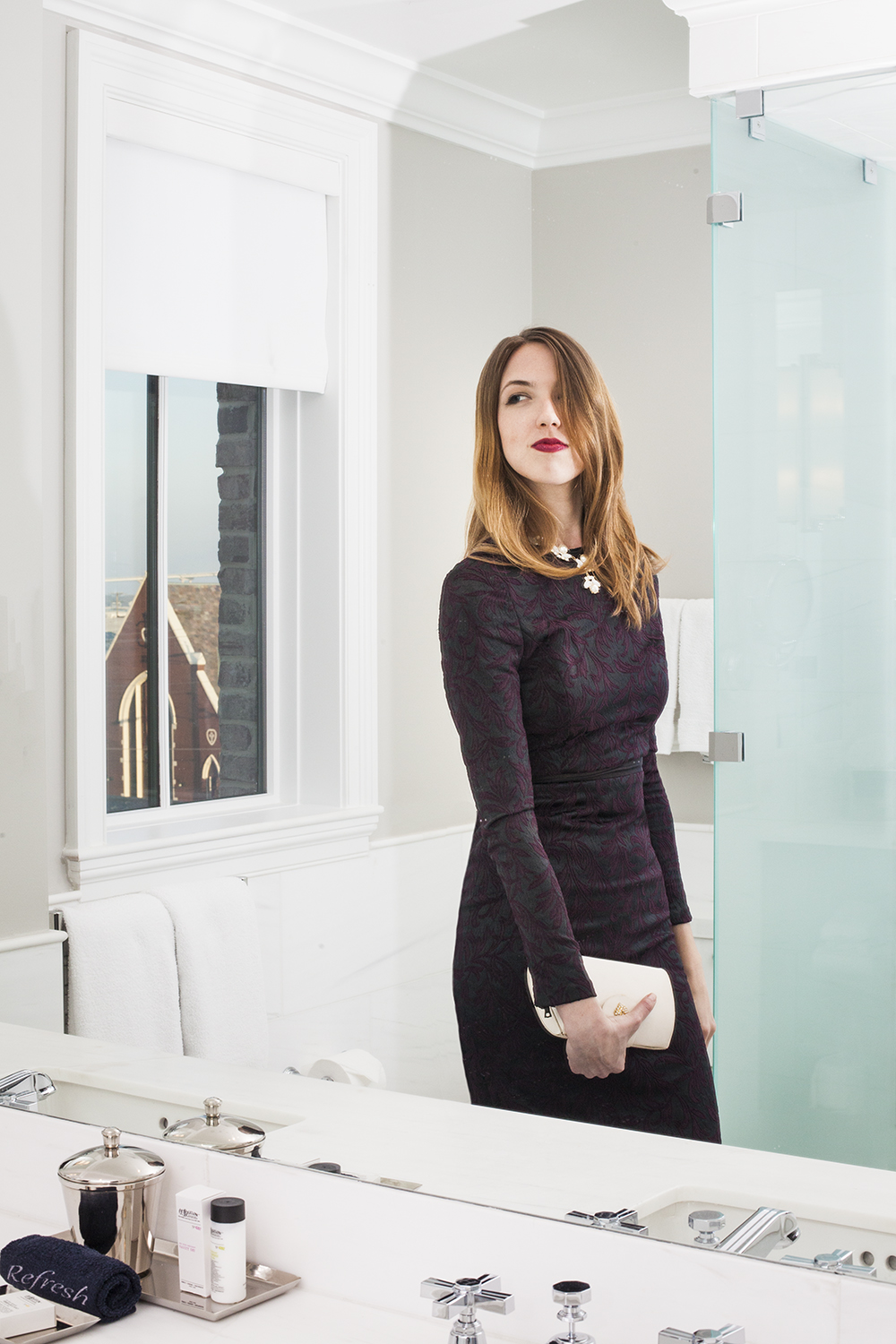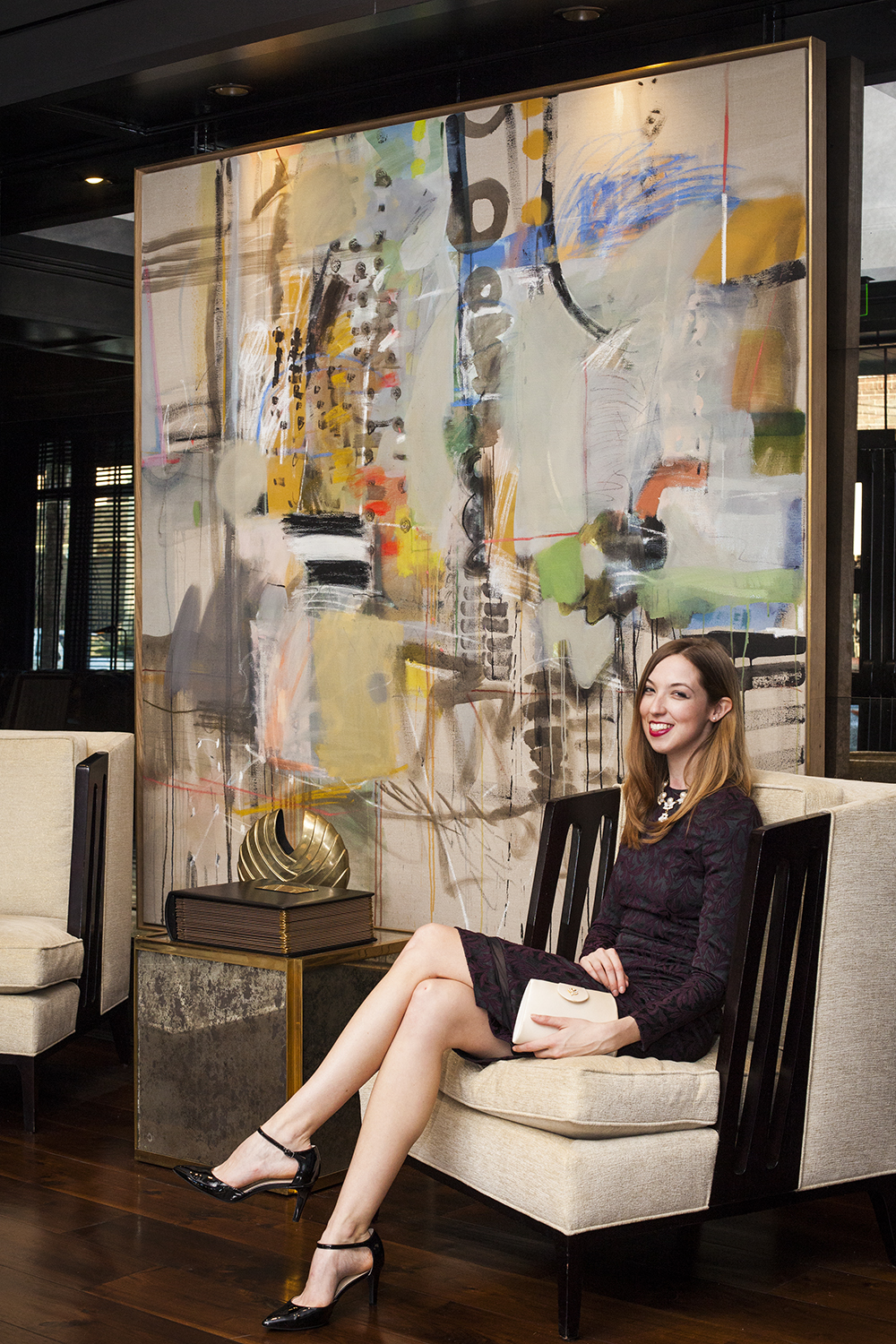 Photography by Caroline Tan