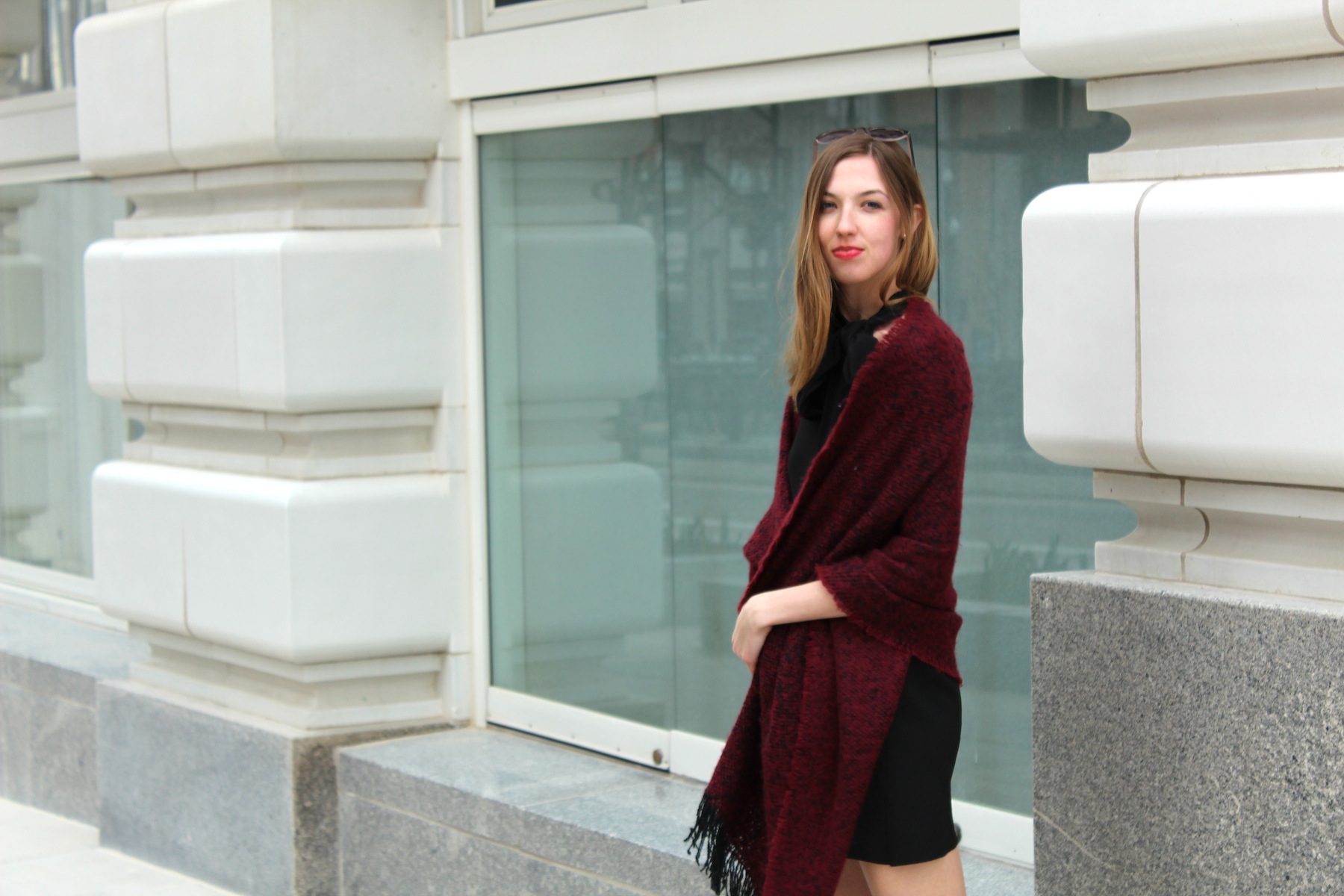 Whenever I sit down and intentionally think about writing something poetic (Ok, Kristie, make the magic happen!), the first image that pops into my head is a person running. They navigate outward almost in slow-motion, like a radius from a city center; in this case, my mind. It surprises me at first– running is such an ordinary, un-poetic activity. It's not like dancing, where you create art with your movement; it is simply a regulated motion of the body, a propelling forward as feet push-pull on the pavement. Yet, there he/she is, running away, always away. I watch as they disappear into the darkness and am left grappling with how to expound upon an image so mundane.
Some of you may know, Tuesday was my twenty-fifth birthday. Twenty-five years seems like a such a long time, but then again my mind grasps only feebly past my own existence. My childhood seems like ages ago, but I cherish it, stored away like a precious gem in my ballerina jewelry box. From there, I bump along through my teenage years, sometimes pausing to take a look at a time that made me laugh or cry, but usually preferring to speed through the whole era altogether. And the past five years? They've been both jubilant as well as an unrequited quest. It's so bizarre to feel like, oh I am so young and carefree at 21 or 22 and then suddenly, I am well into my mid-twenties. Not that I think 25 is old, I don't. I just feel that in the past few years, it's as if a veil has materialized over my brow, a creeping cognizance of the fact that I need to get a real plan for my life going.
I don't wish to see aging this way, but sometimes I feel like it is watching me, waiting to pounce like a cat on a cornered mouse. It is not aging per se that worries me- what is age except a number defined by the passing of increments on a calendar we created? Age has nothing do with our ability to find happiness or fulfillment. It doesn't even really have to do with how young we are– we are as young as we feel and I feel that I've been an old soul from the beginning. What I think really worries me is that I shall keep aging and still be fighting for a cause unbeknownst to me.
So, here I am in Salt Lake City last week. I keep trying to wrap my scarf tighter around myself, but as the wind whips across my face and ankles, I realize I've left myself completely exposed. What's more, I've exposed myself on purpose, searching for the sort of fulfillment that comes from wearing a cute outfit. Do I regret this decision? Absolutely not. Am I cold? Quite possibly, yes. To you, dear reader, I promise to always try to be honest and share with you as I do with my friends. So here is my greatest fear, laid bare. That I won't ever feel fulfilled. That I will be over here, running against the wind long past twenty-five.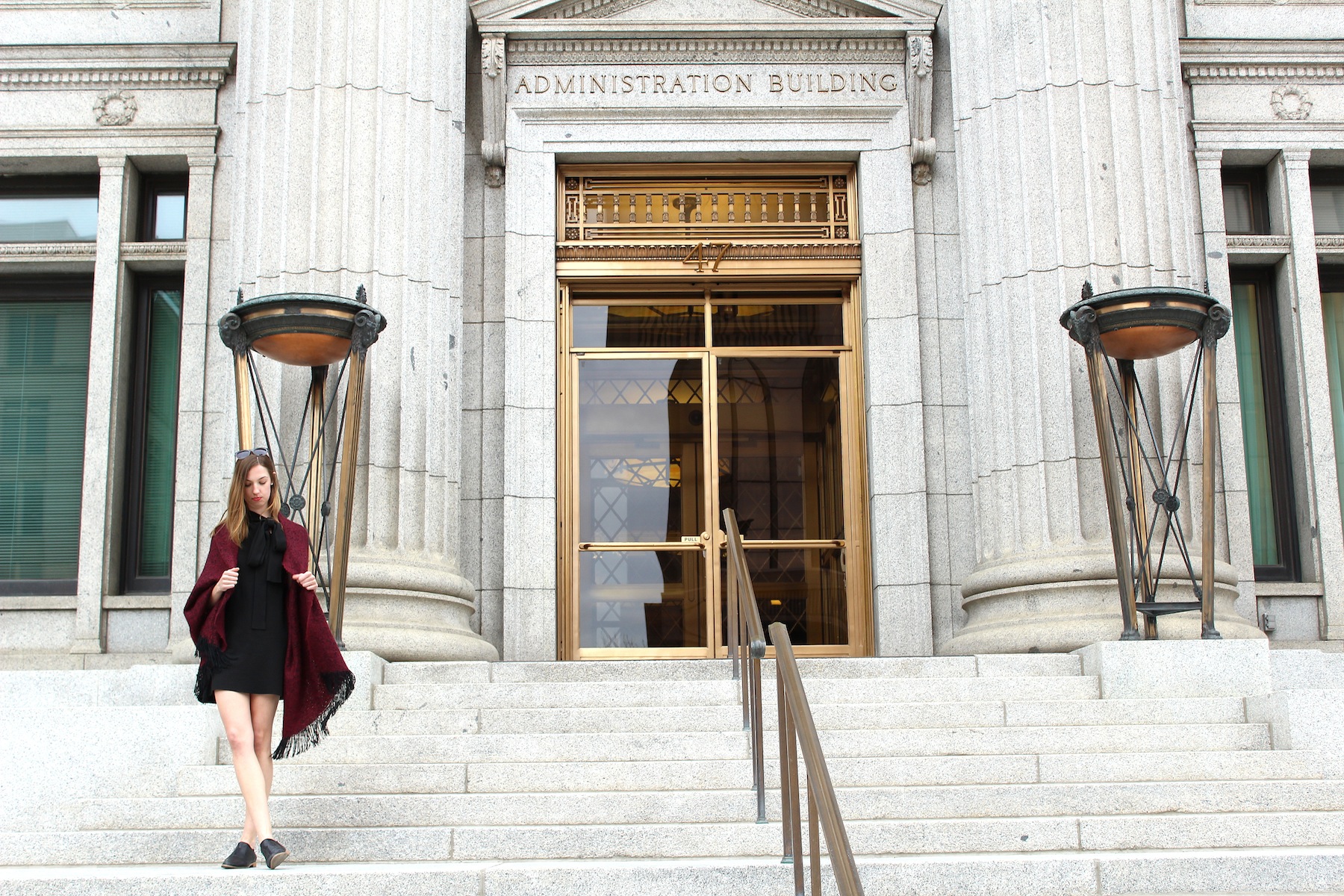 Zara halter-neck dress, H&M scarf & sunnies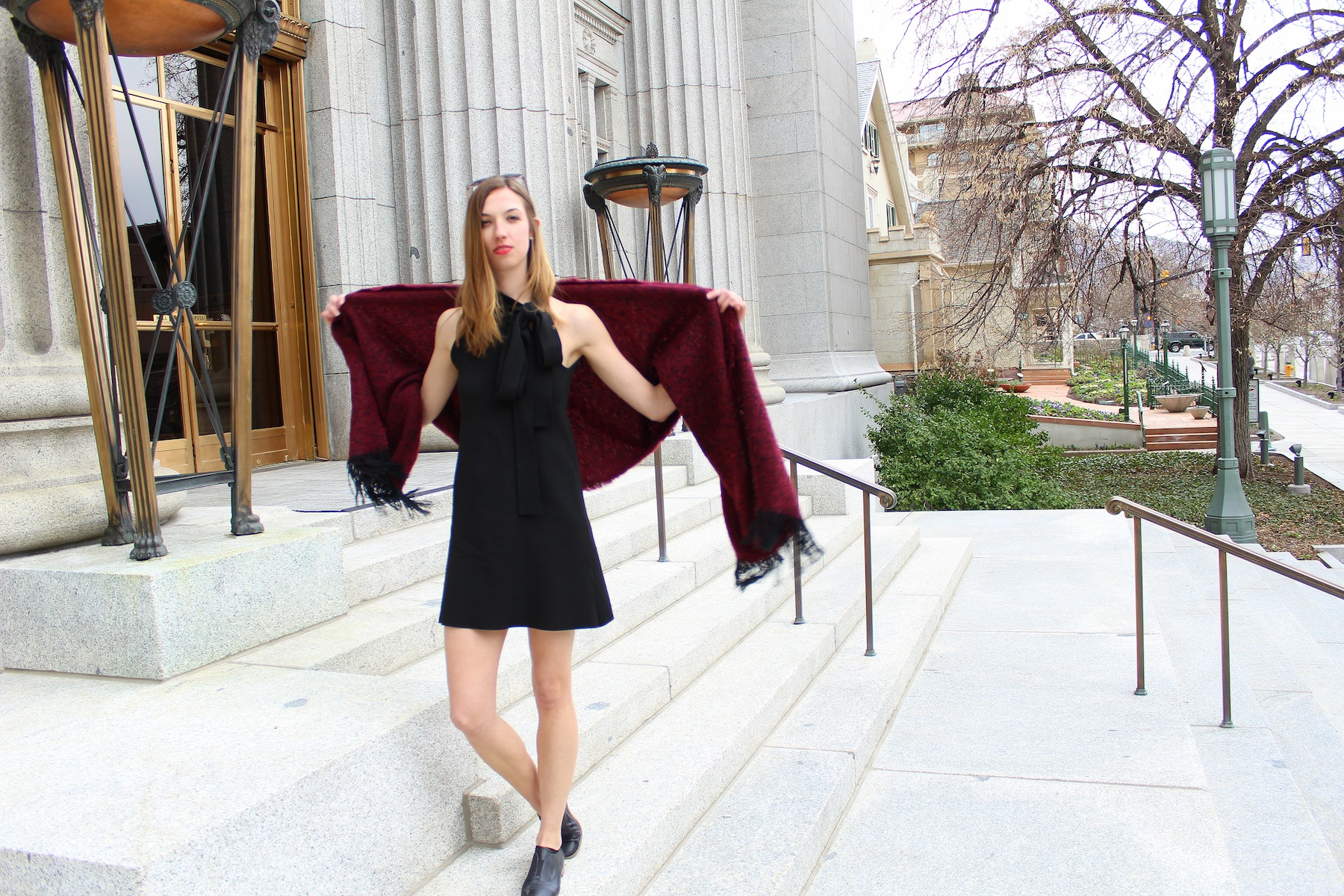 Little watch who ticks at noon
I ran away and found a spoon
Til death you watch you wait you wind
Your hands control all humankind
We know not how
We now know now
But we continue to pace and plow
So ran I did
and run you must
For power is mad and time is lust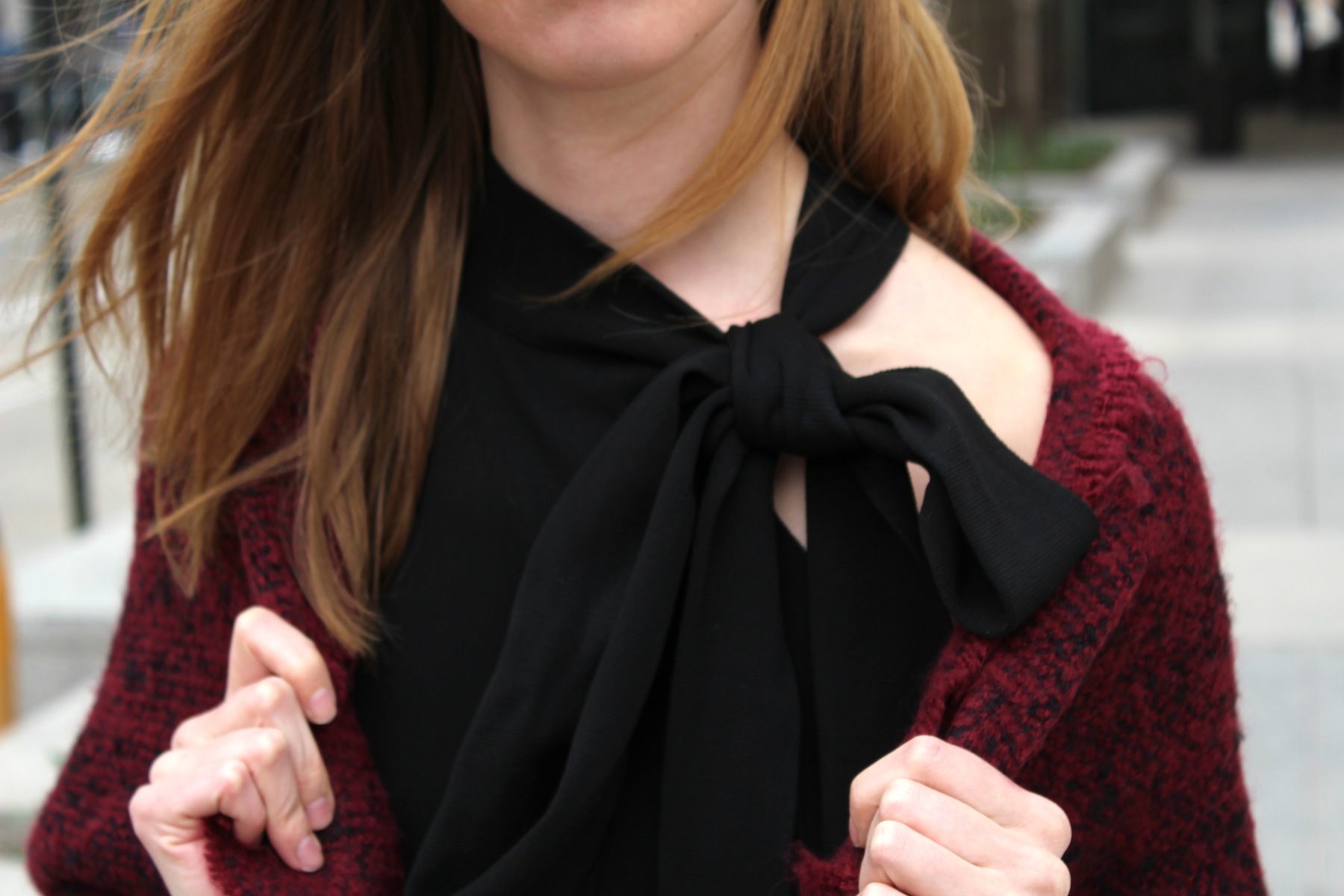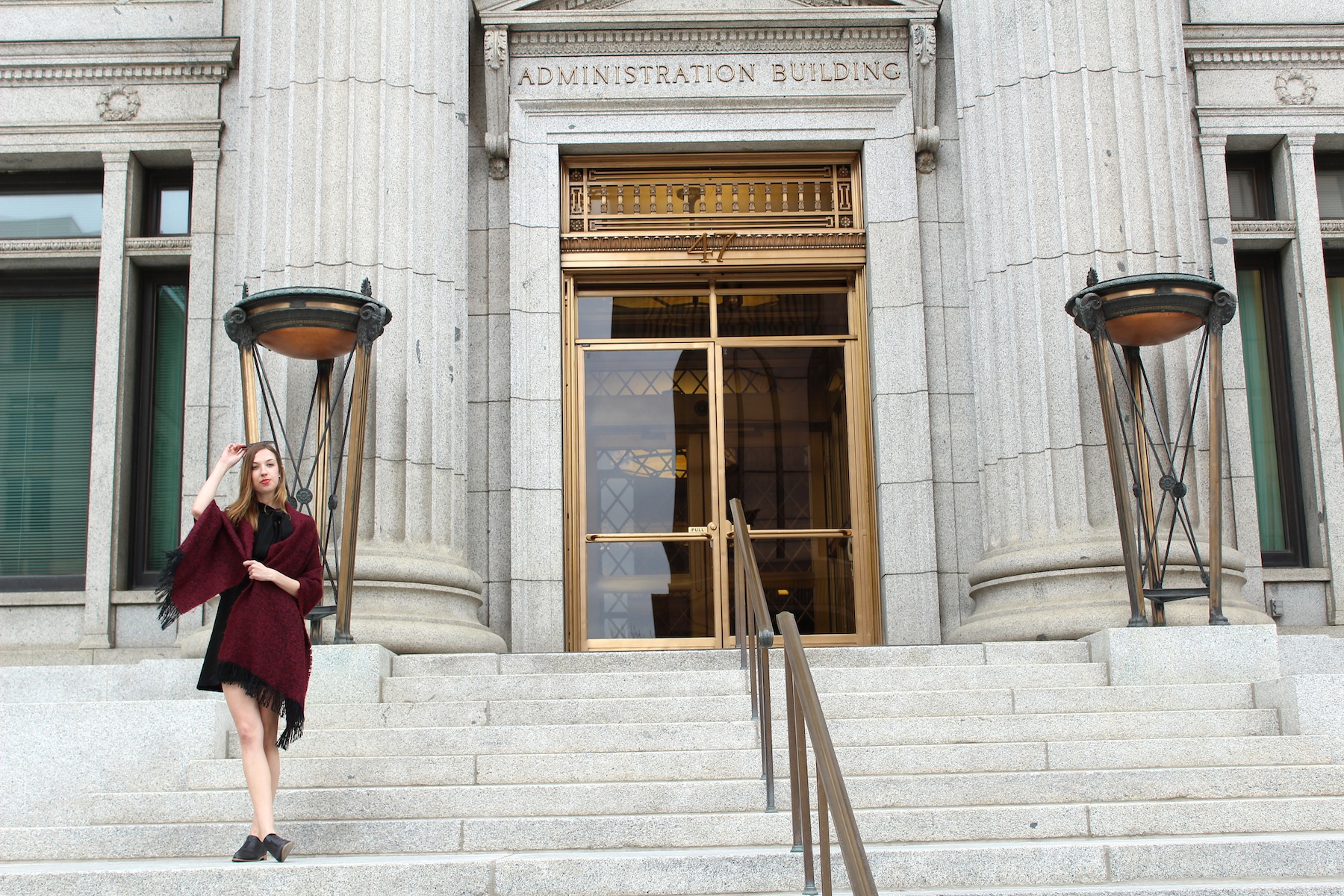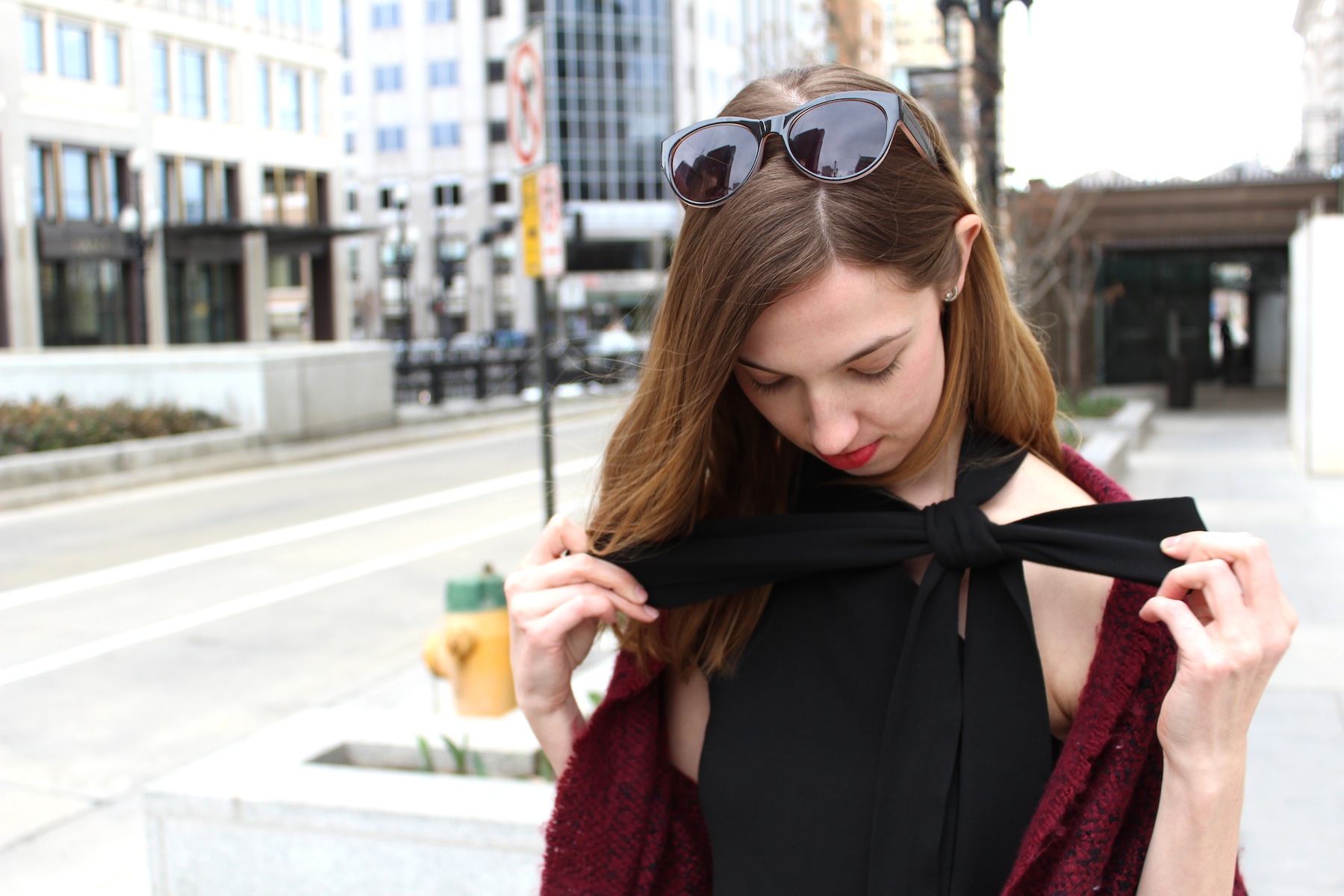 Photography by Joseph Landing