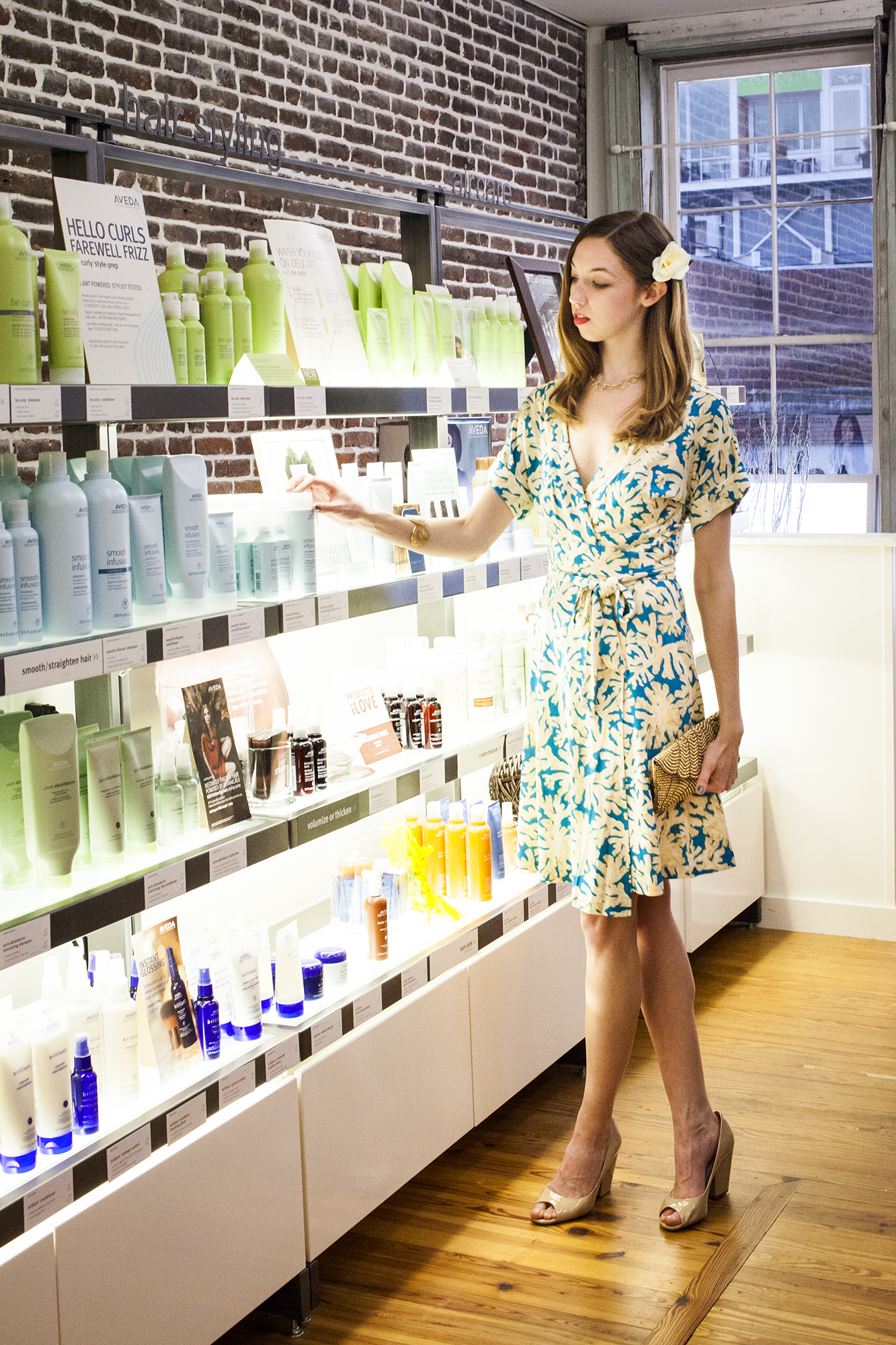 Hi loves! It's Friday and I usually don't post today, but I'm trying to get into the habit of posting at least twice a week, so surprise 🙂 Today, I'm going to talk a little about my experience at the new location of Lordis Loft Salon & Spa, an Aveda concept salon on King Street (they also have a location in West Ashley).
The new location on King Street is actually just upstairs in the same building, but having visited both spaces, I can honestly say that the change has made a world of a difference. This new loft is light and airy, with floor to ceiling windows and hardwood floors — very inviting and meditative. And it isn't the least bit cold as some salons are; the red brick walls and coastal accents give it the feel of a Charleston home.
While you wait to be pampered, peruse a vast array of Aveda products, from shampoos to makeup and essential oils. The staff is happy to give recommendations; in fact, everyone is so friendly far beyond what I've experienced in the past. The owner, Linzie is also almost always at the salon and is highly knowledgeable about the Aveda philosophy and products available.
On the menu, you will find an extensive list of services from hair cuts and color to botanical facials and hot stone massages. Really, you can't go wrong here! I chose a 60 minute Elemental Nature massage, which began with a foot soak in warm water and essential oils. After years of abusing my feet with pointe shoes, I'd say they were loving it. Left in my private oasis for a few moments afterwards, I then hopped into the squishy heated bed and had almost fallen asleep when my Massage Therapist, Dana reemerged.
The Elemental Nature massage is a really personalized experience, so you can request for it to be focused on a light touch to improve circulation or have your masseuse really dig deep to ease hardened muscles. I love yoga and the idea of finding peace and relaxation through total body immersion and this massage was very much like that, except that I didn't have to do anything! By the end of it (which came far too soon), I seriously felt like I was floating on a cloud and did not want to move from that bed.
In our busy lives, too often we forget to take a moment to give back to the bodies that give us so much. We cover ourselves in make-up and drink 3 cups of coffee a day to look pulled together on the outside when in reality, we are completely falling apart on the inside. It is so important to remind ourselves that true beauty and well-being flow from within. So here's my reminder to the both of us: Take time to breathe and cherish this body that is our home.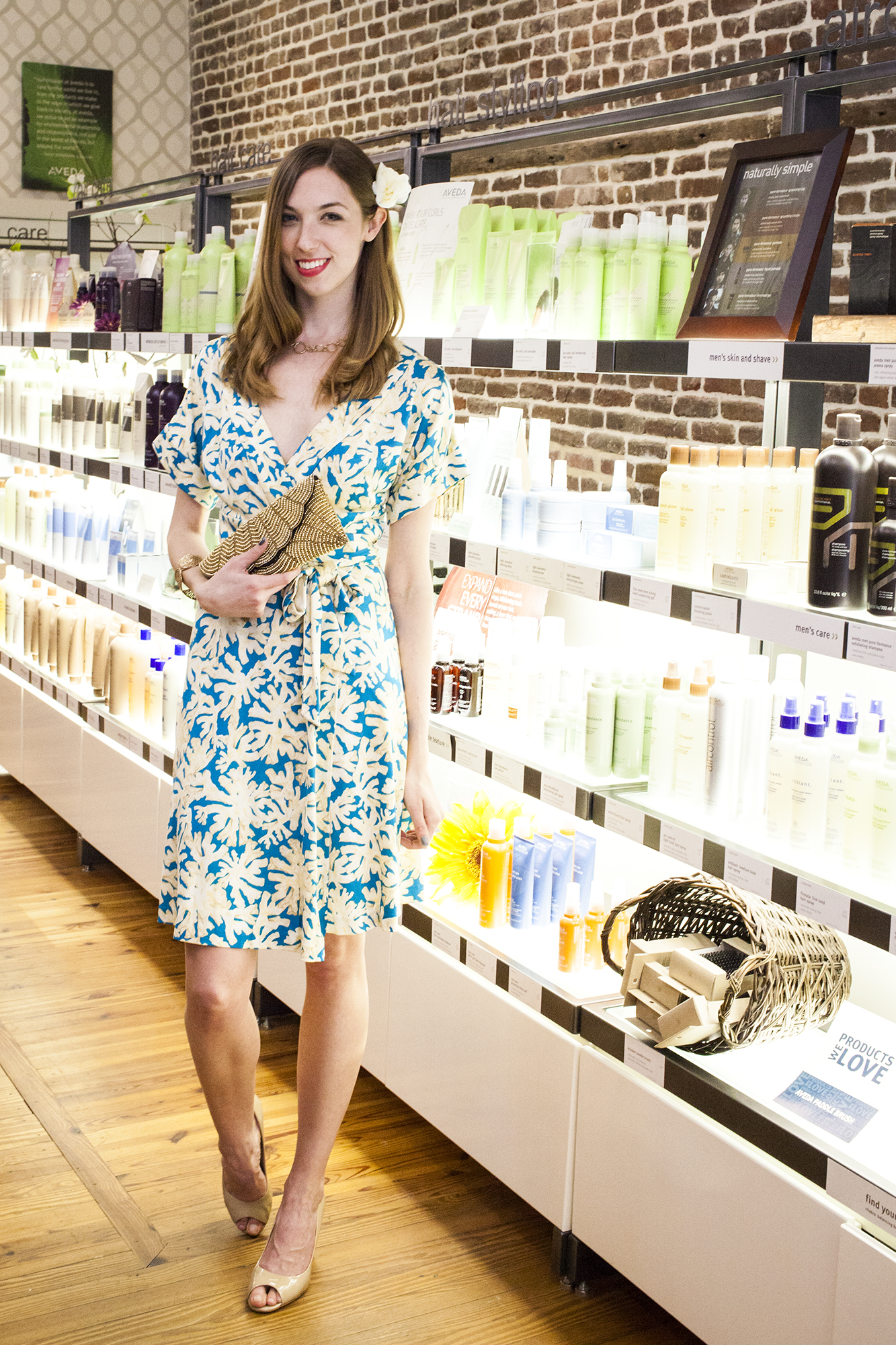 DVF wrap dress, Vince Camuto heels, Francesca's bracelet, vintage clutch & necklace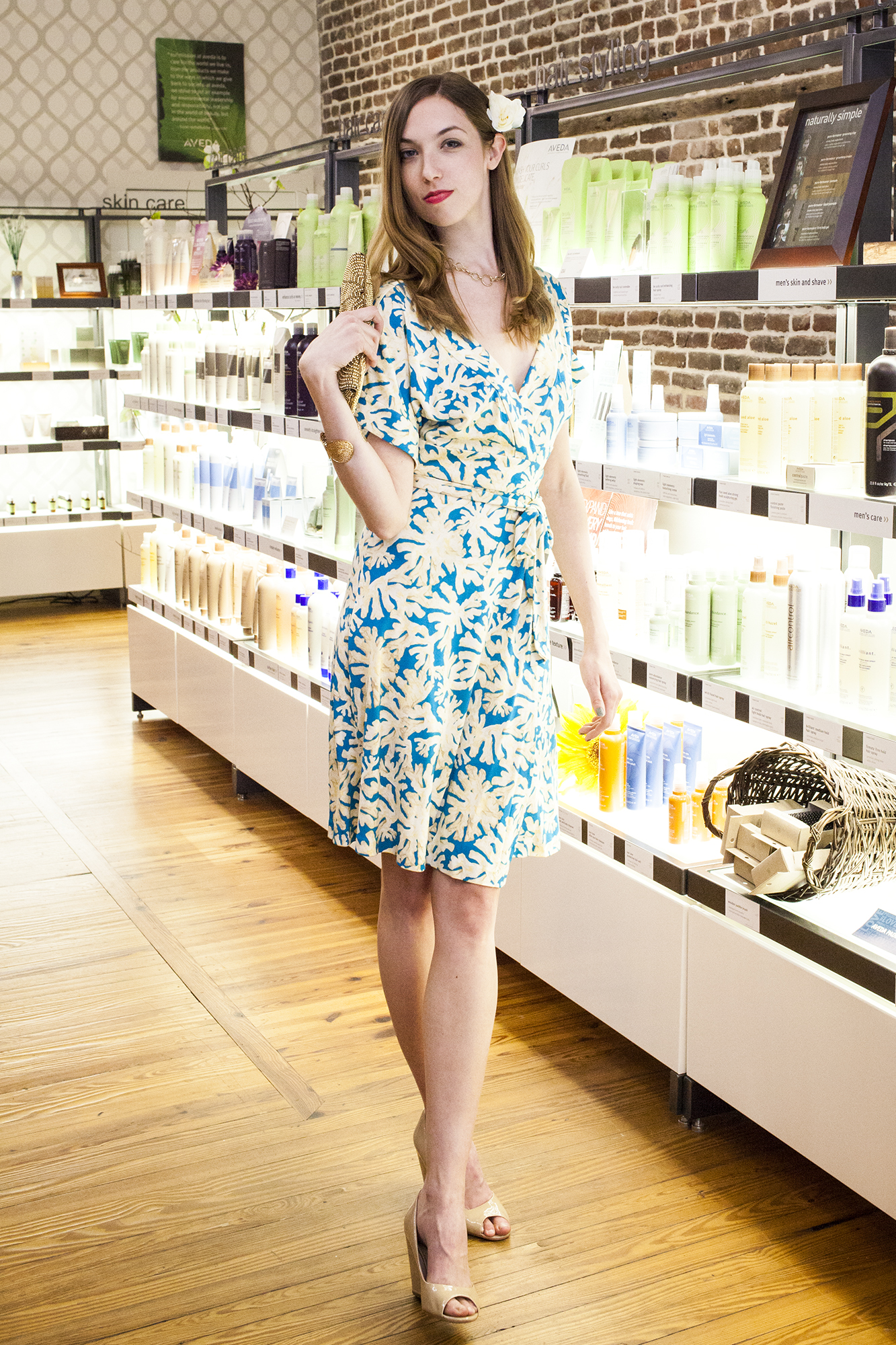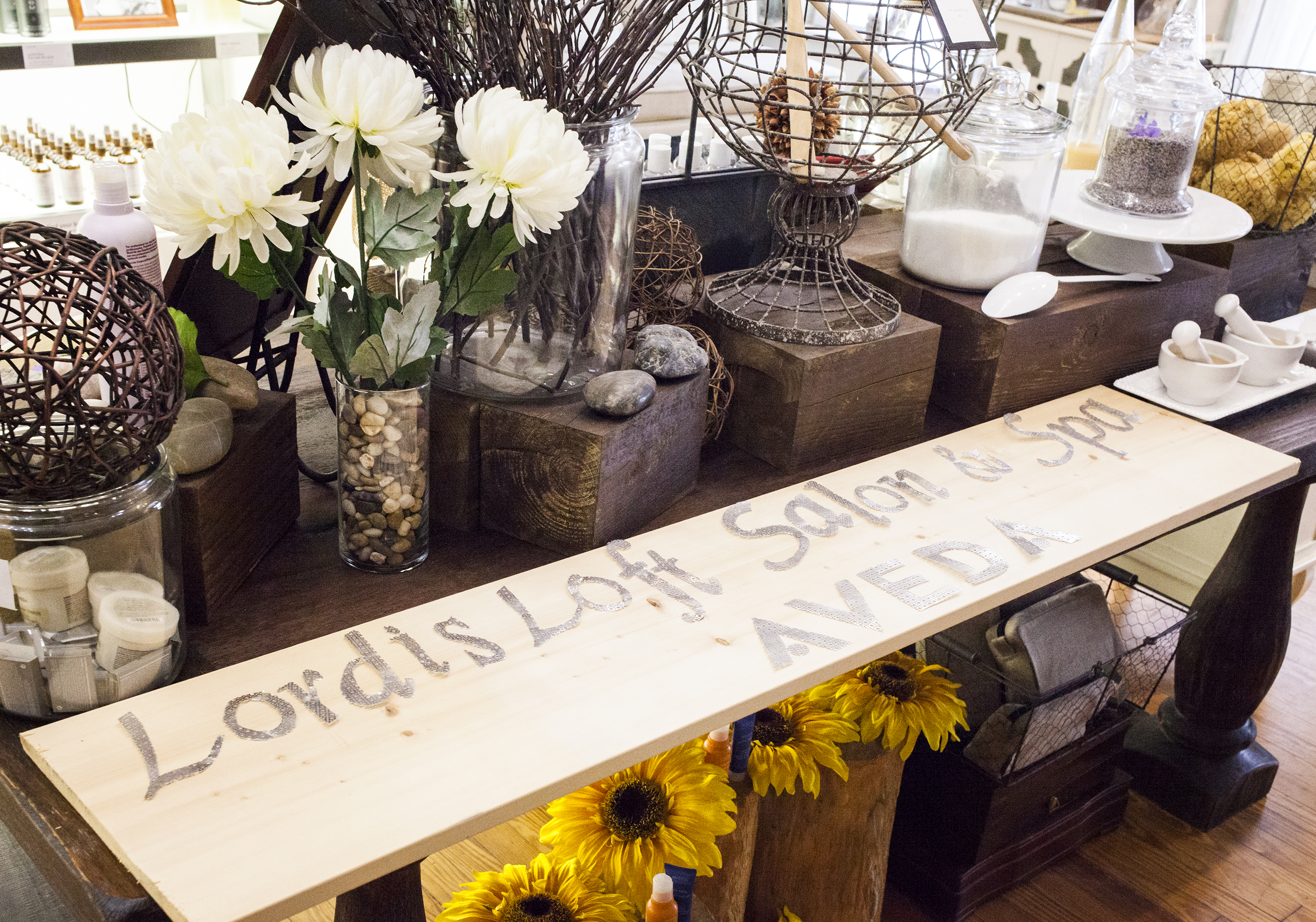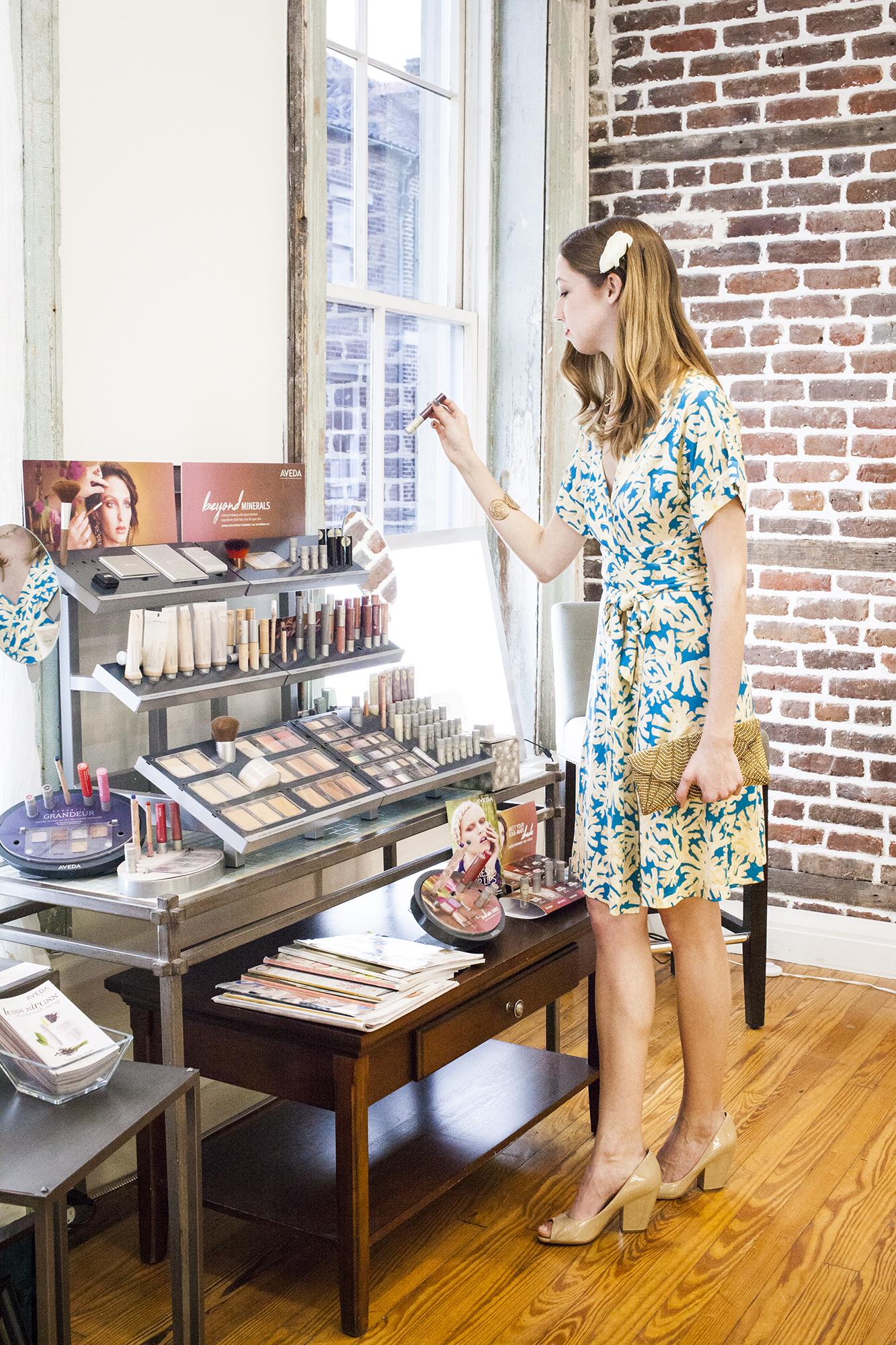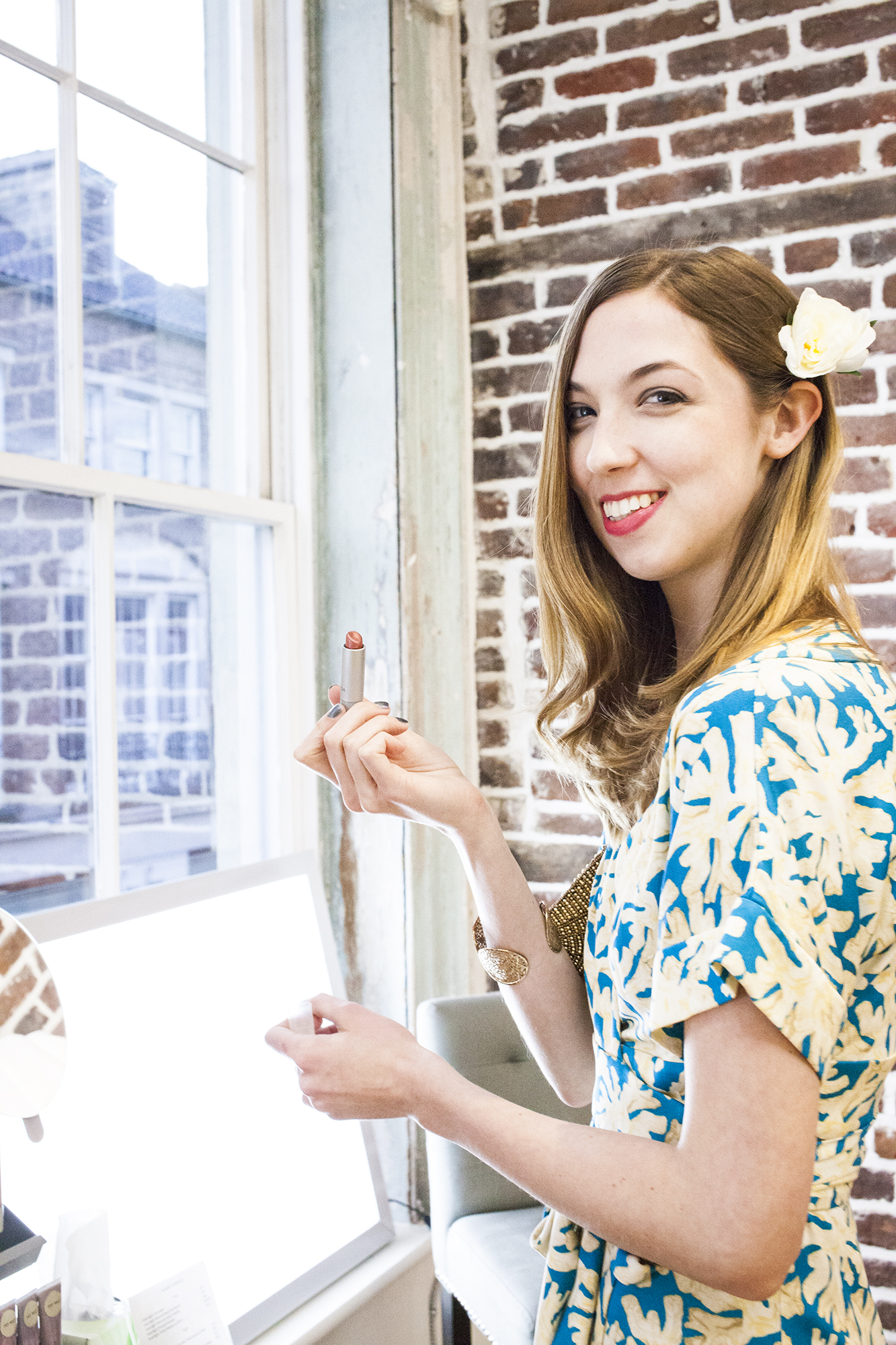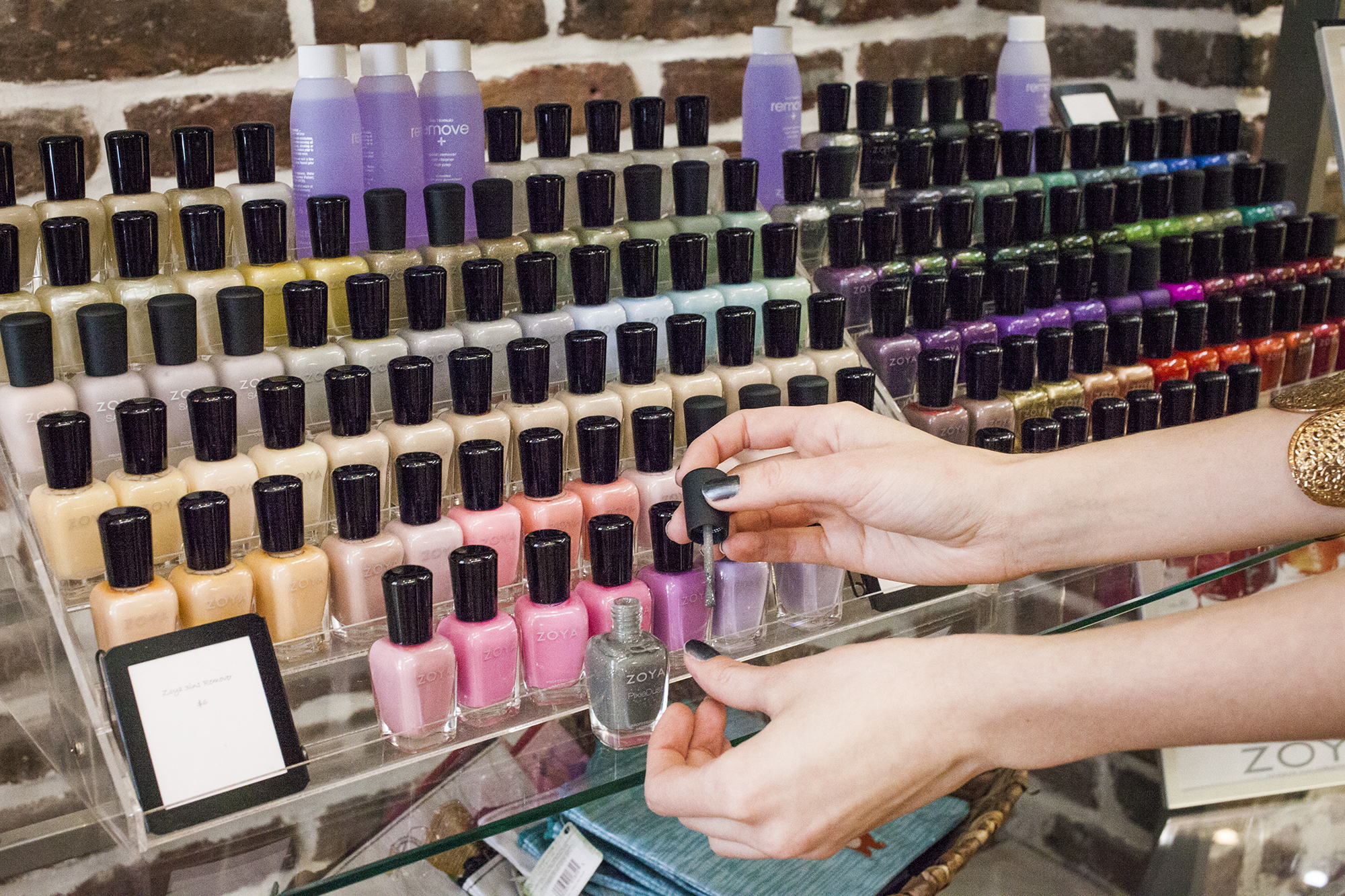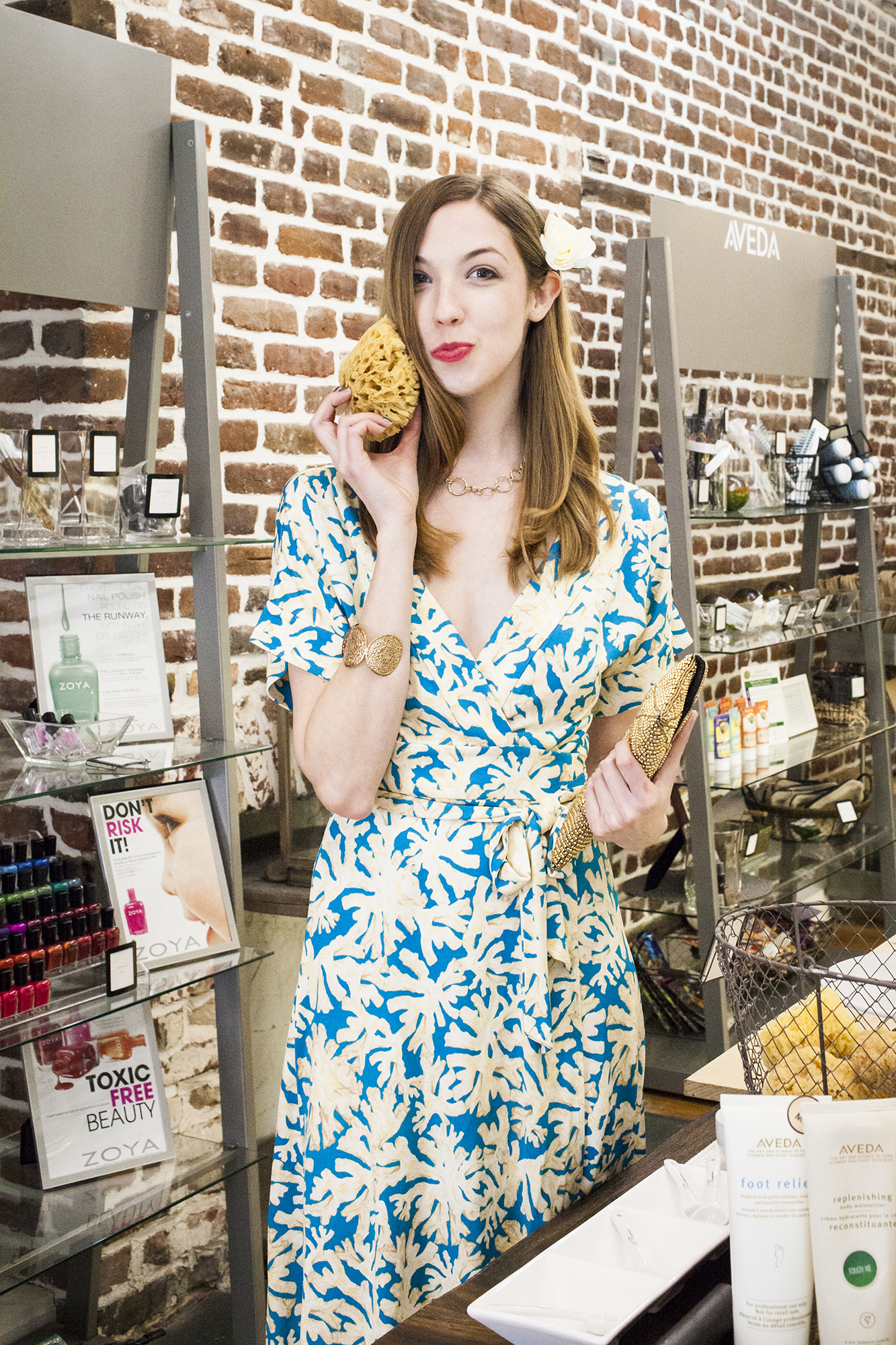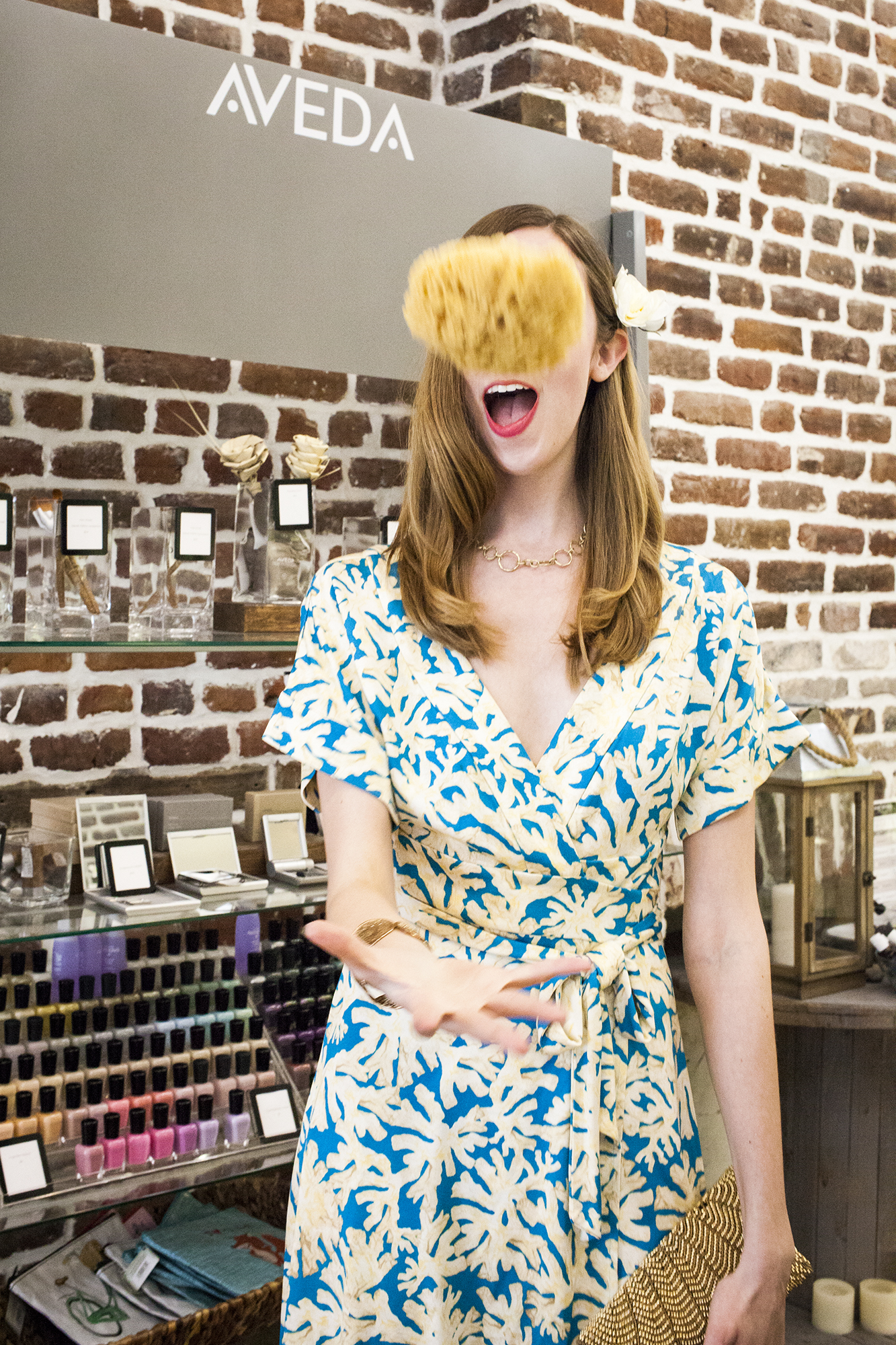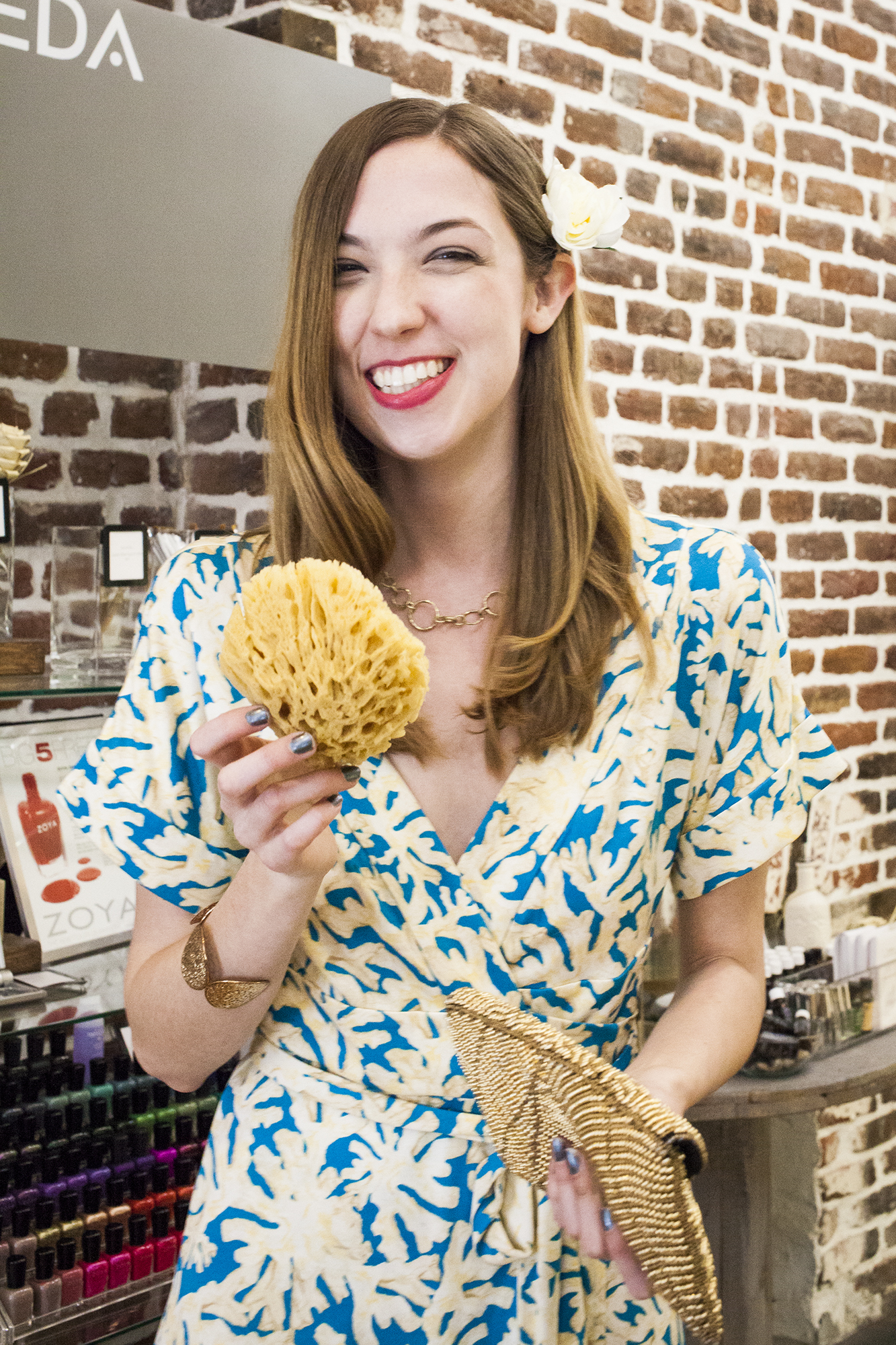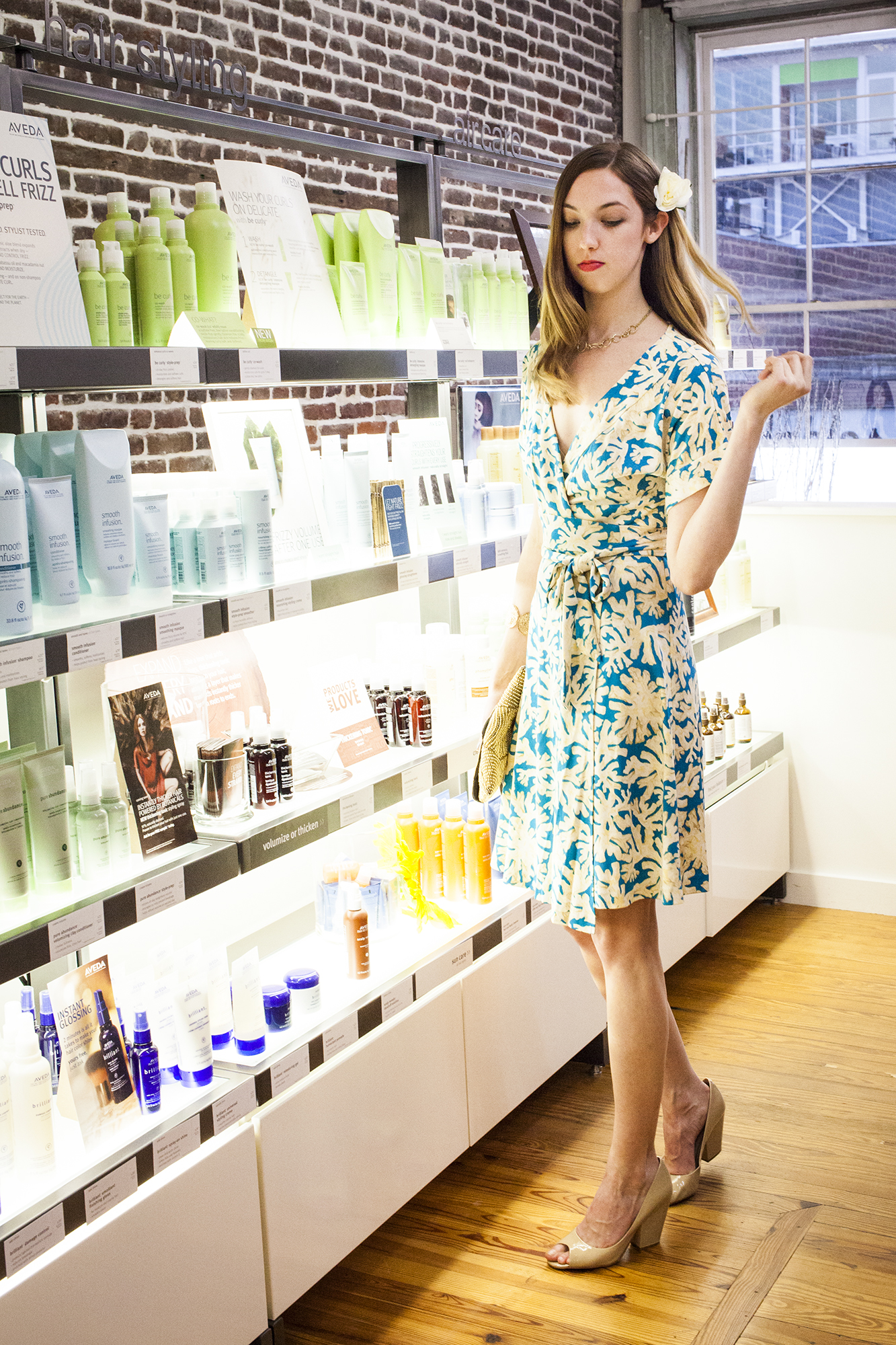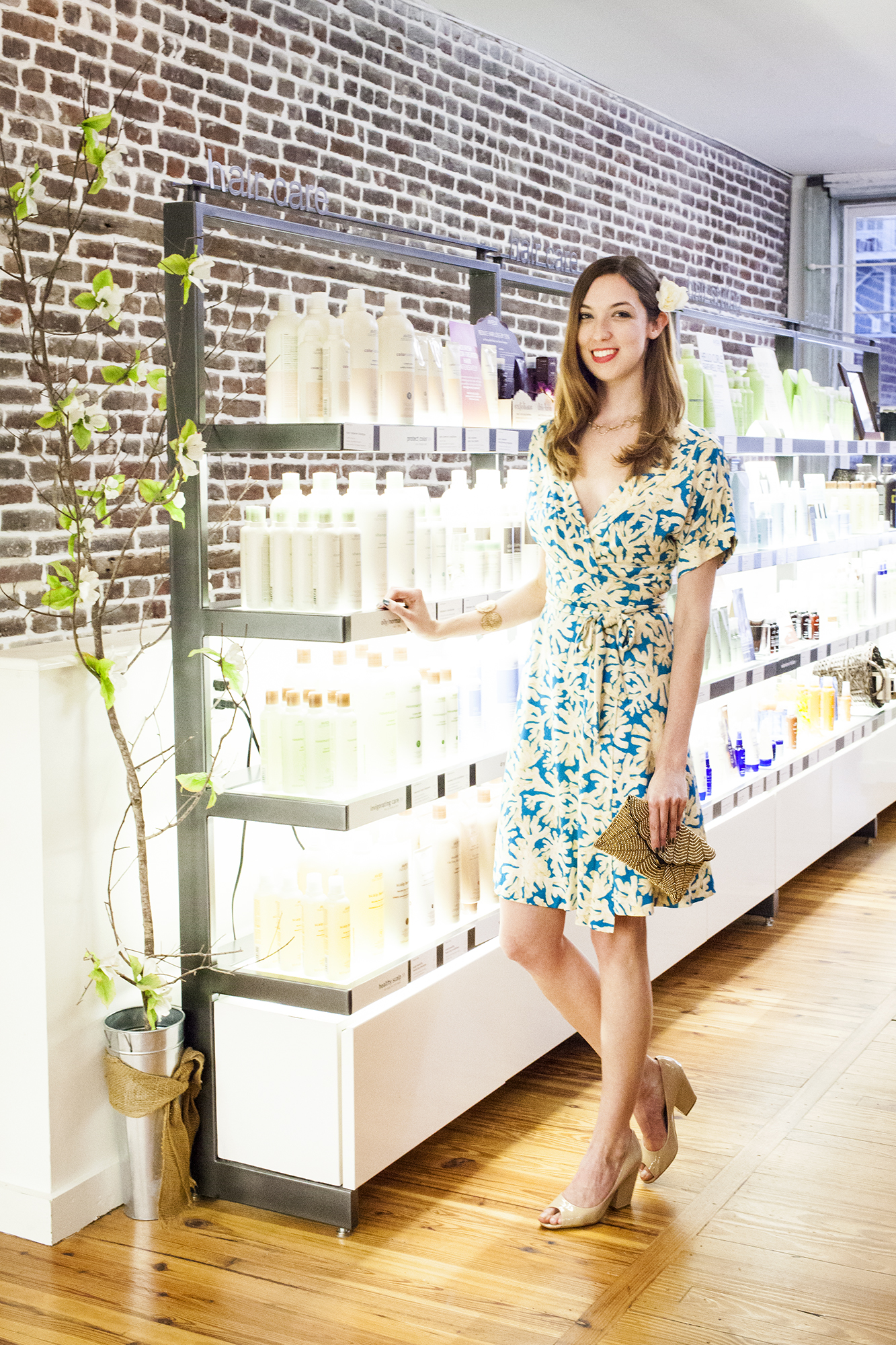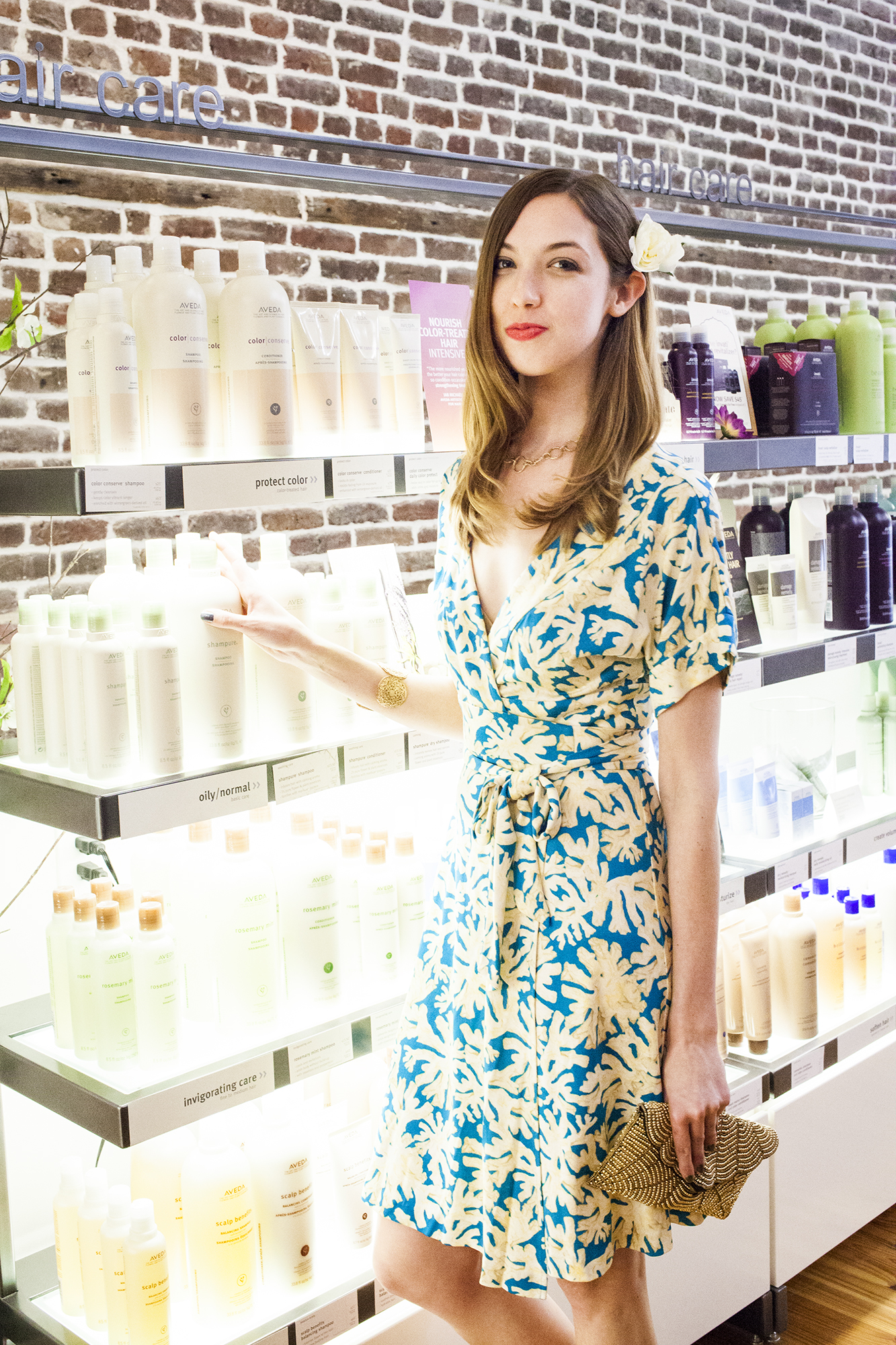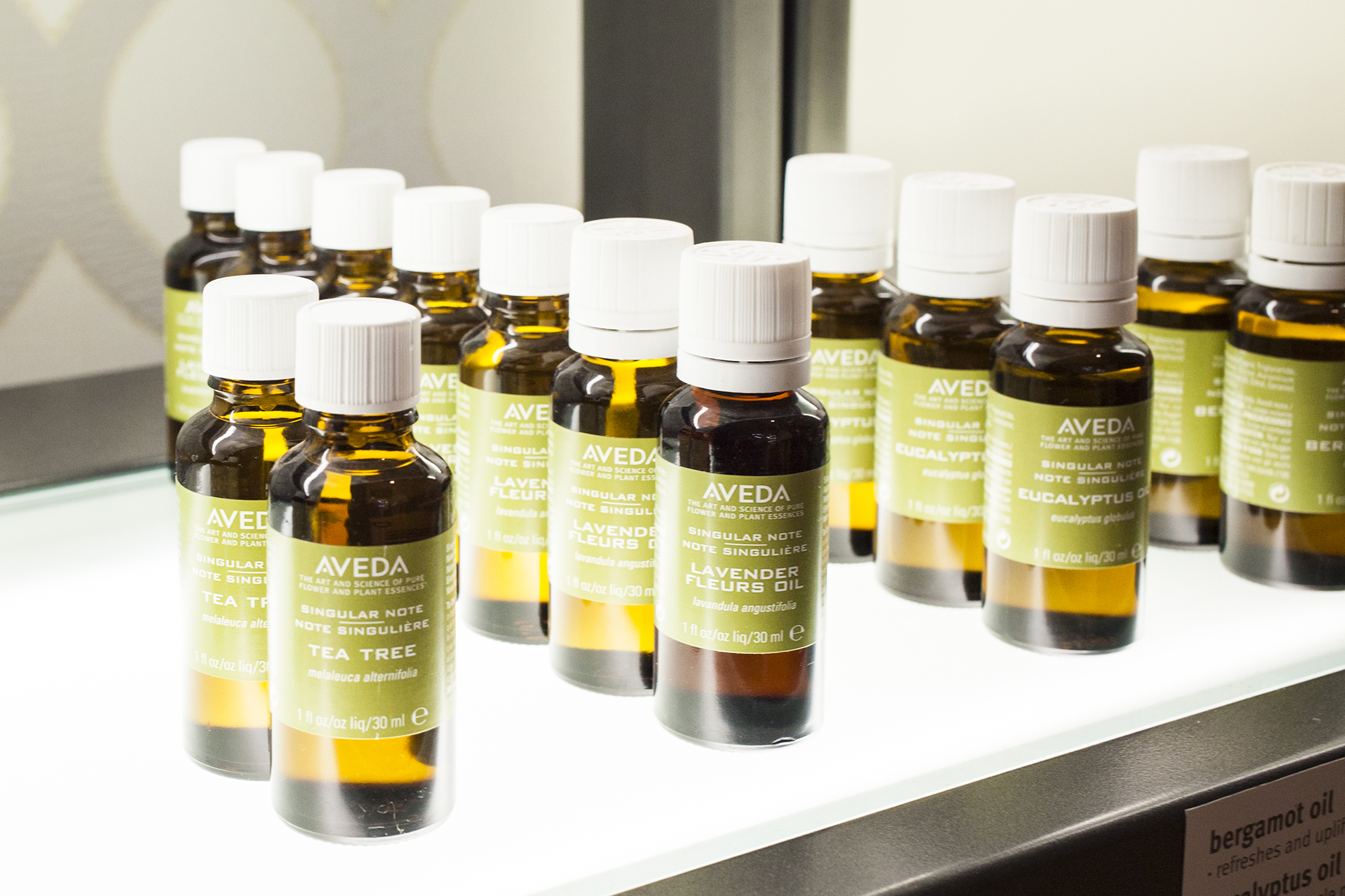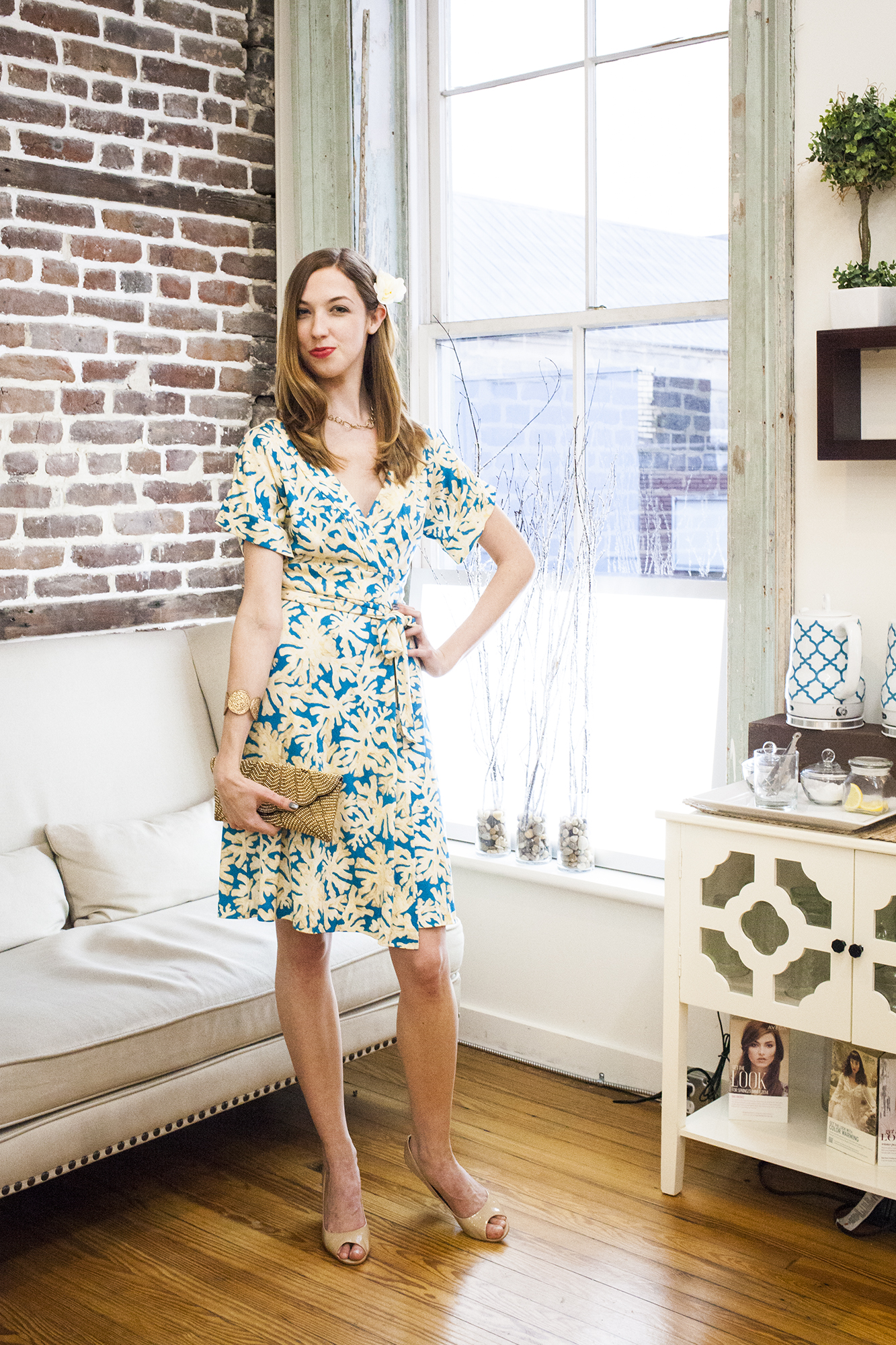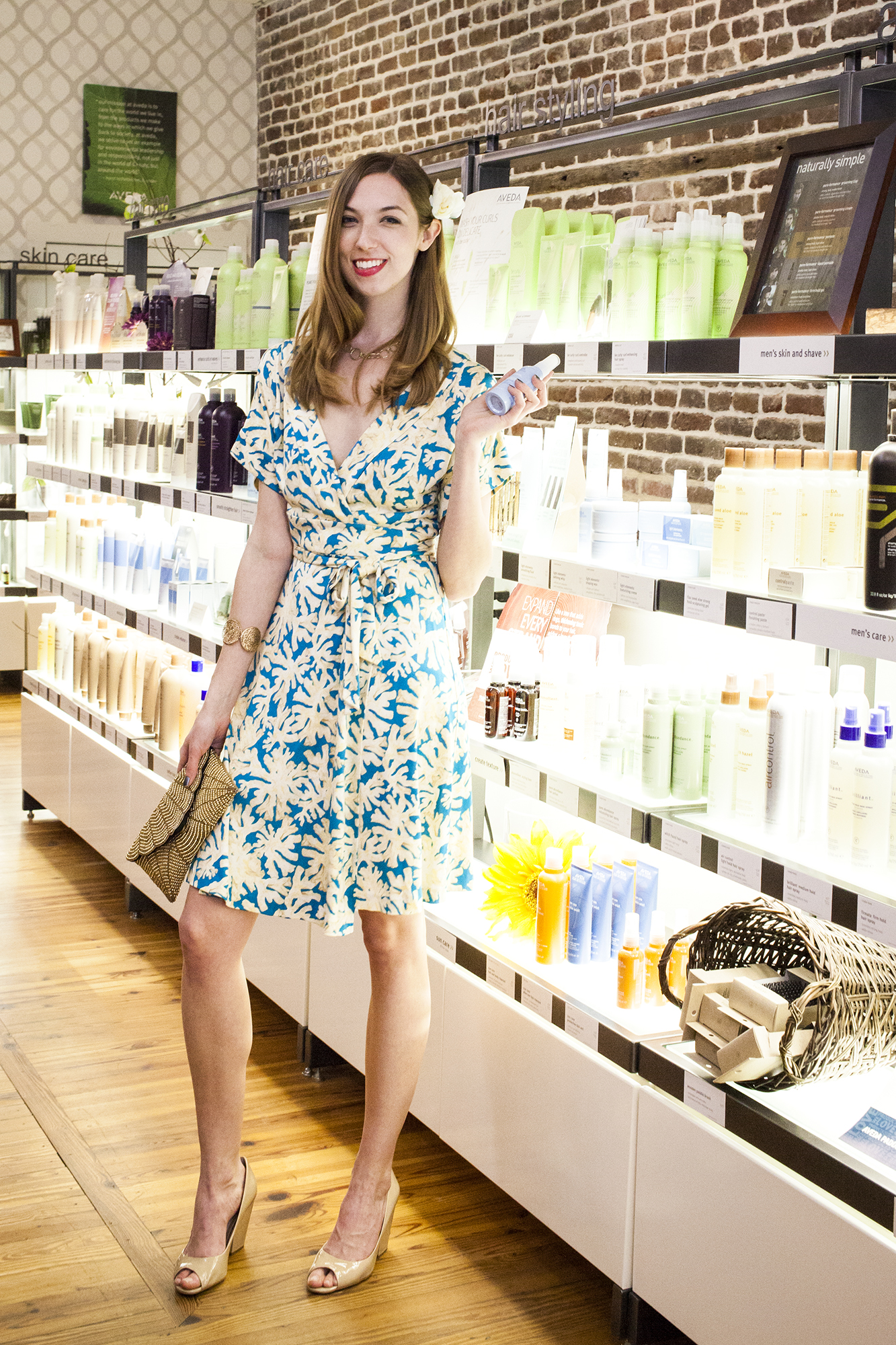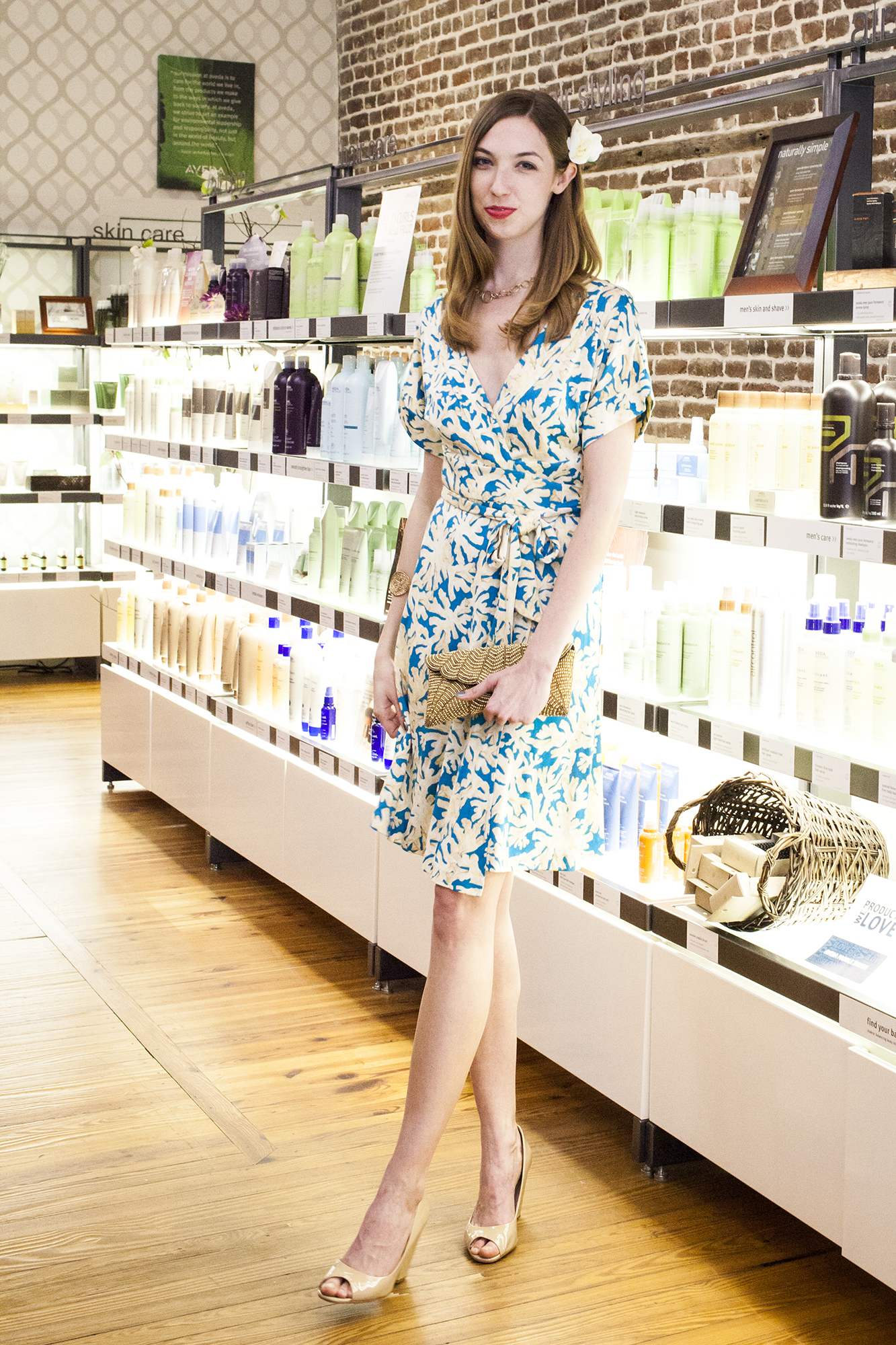 Photography by Caroline Tan