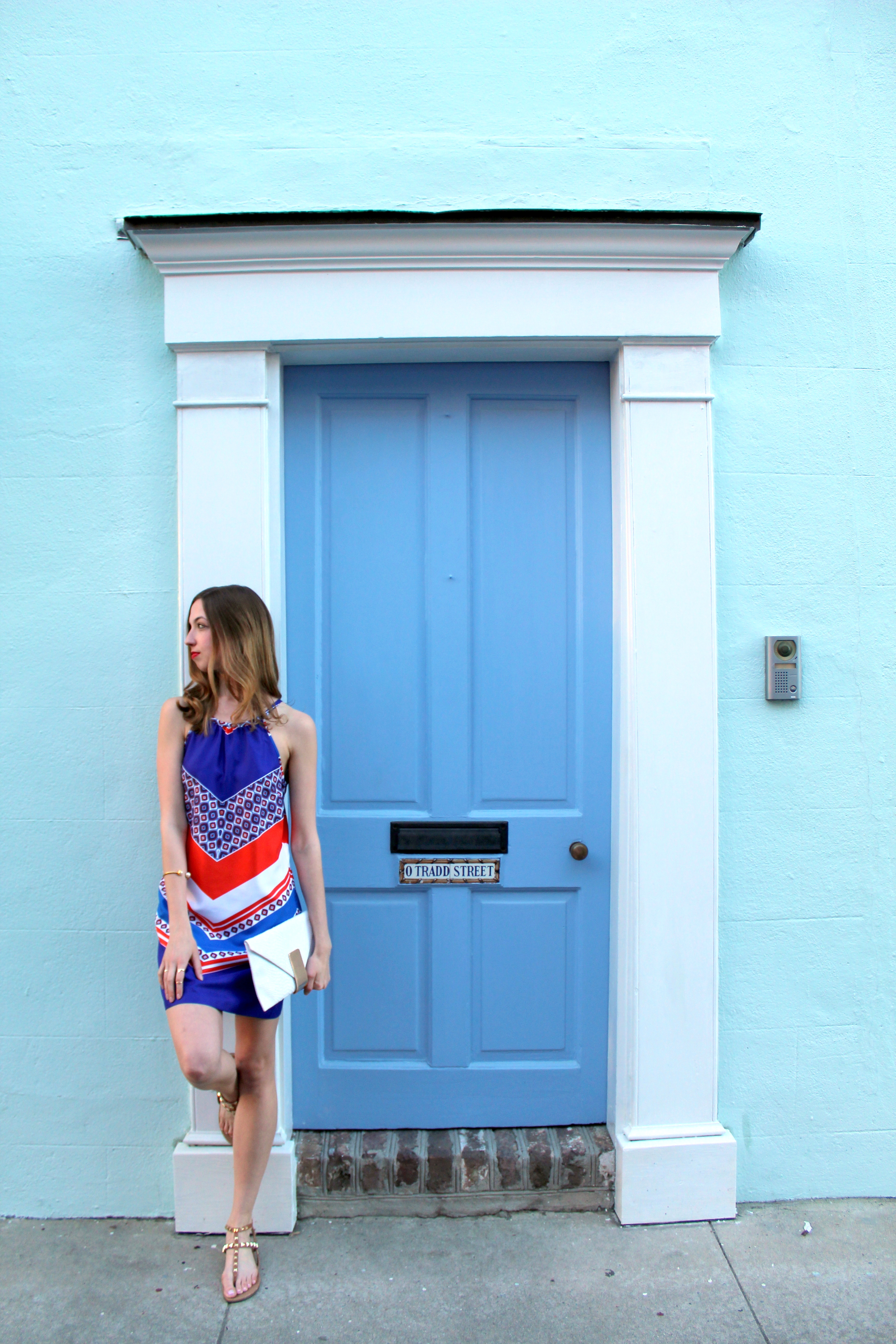 Dear Charleston,
I have to confess: I'm beginning to like you. I'm a bit caught off-guard about it, really. When I moved back here from New York after years of being away (in other cities), I really didn't think you could compare. But, as with many things, I was wrong.
You are small, yet still a city; old world, yet contemporary. You are full of alleys and nooks to explore and wide wide beaches to walk. You are shops and colors and doorways that I want to stand in and call my own. You are seafood and southern biscuits. As I walk down your streets, familiar and strange, I feel so many warm feelings. Even though I miss my favorite big cities, you are special, too.
I love your culture, rooted in appreciating the simple things in life, from sunsets to toes in the sand. And I love your complexity– your artisan restaurants and cobblestoned history. I love your nearly tropical rains (when I am inside, of course). I love your sense of style: bright and carefree. I love the way your street numbers include halves and zeros (58 1/2 Broad, 0 Tradd St.). I love how your porches are on the side rather than the front.
But mainly, I love your love. Your people (us), we come together like no one I have ever seen before.
And you aren't perfect. I can't count the number of times I have been stuck behind a horse-drawn carriage on the way to work. I'm not a huge fan of getting eaten alive by mosquitoes all summer, either. I don't love traffic on the bridge, and this pollen that blankets my car drives me absolutely crazy!
But, I love you just the same. I know this is cheesy, but I love you even when I travel somewhere else, because that means that I can fly back to you. When I step off the plane, I swear there is a perceptible change in the air. You smell like salt, like home.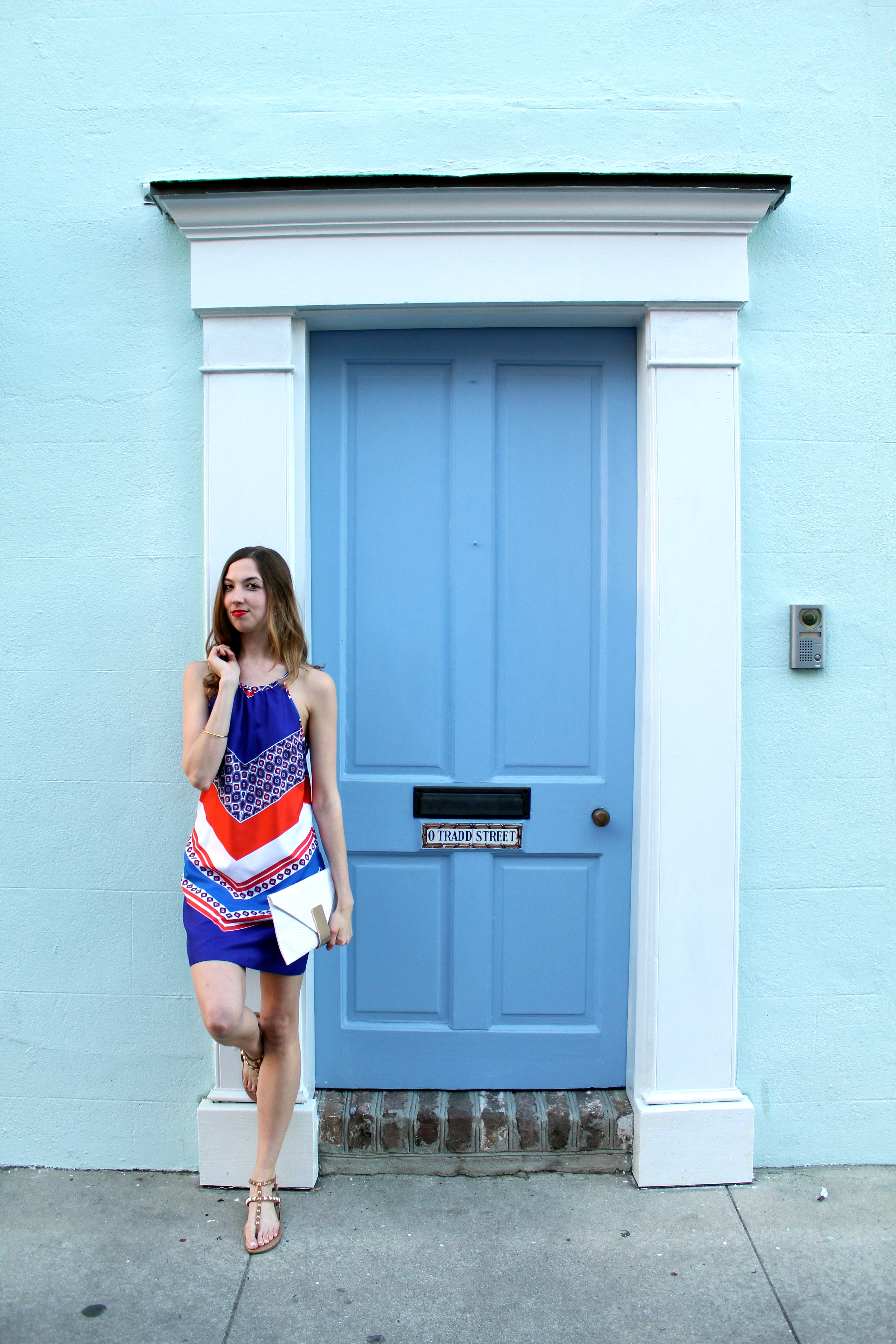 Banana Republic dress, Julie Vos earrings & bracelet, Rocksbox Sophie Harper rings, Chi Chi clutch, BCBG Generation sandals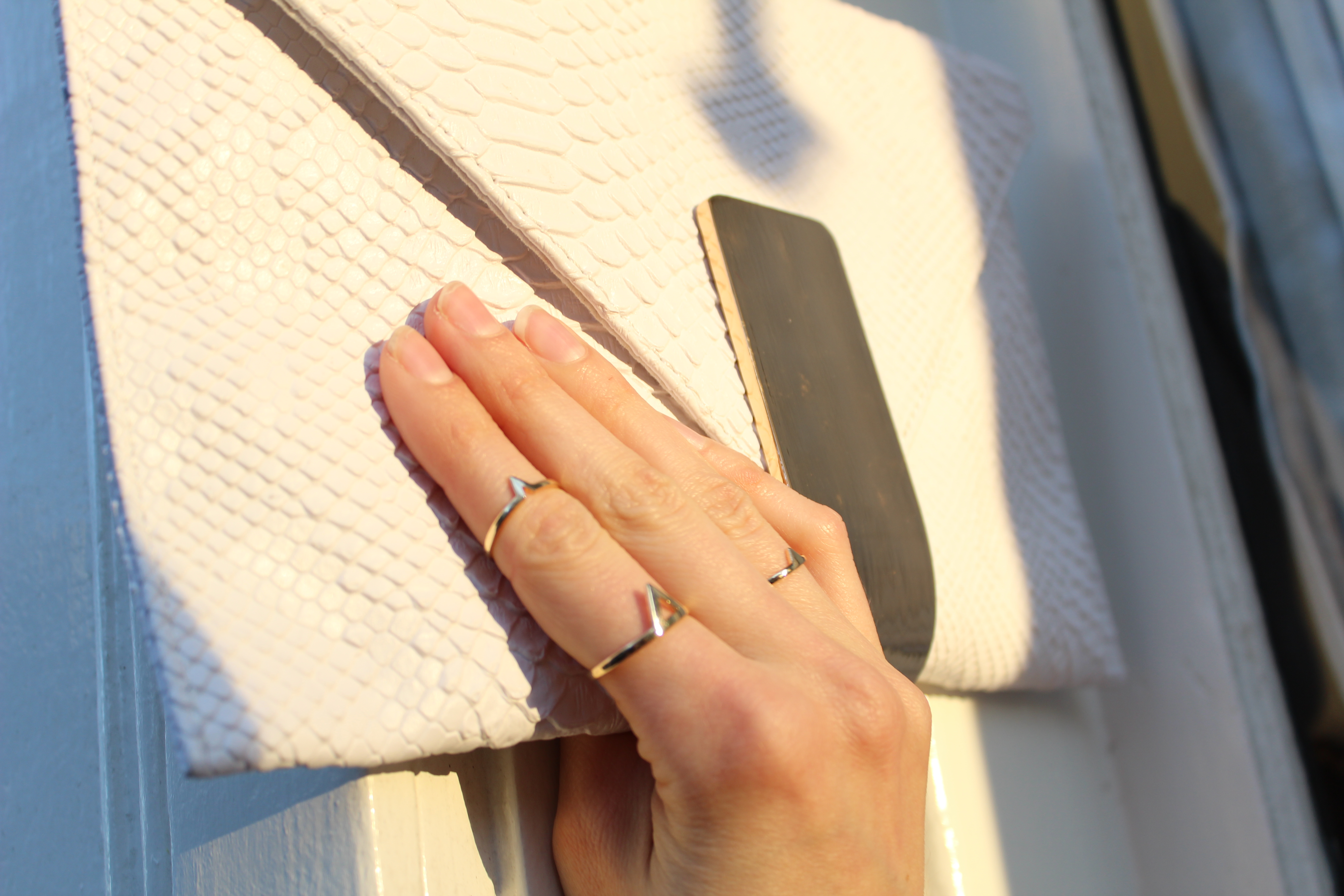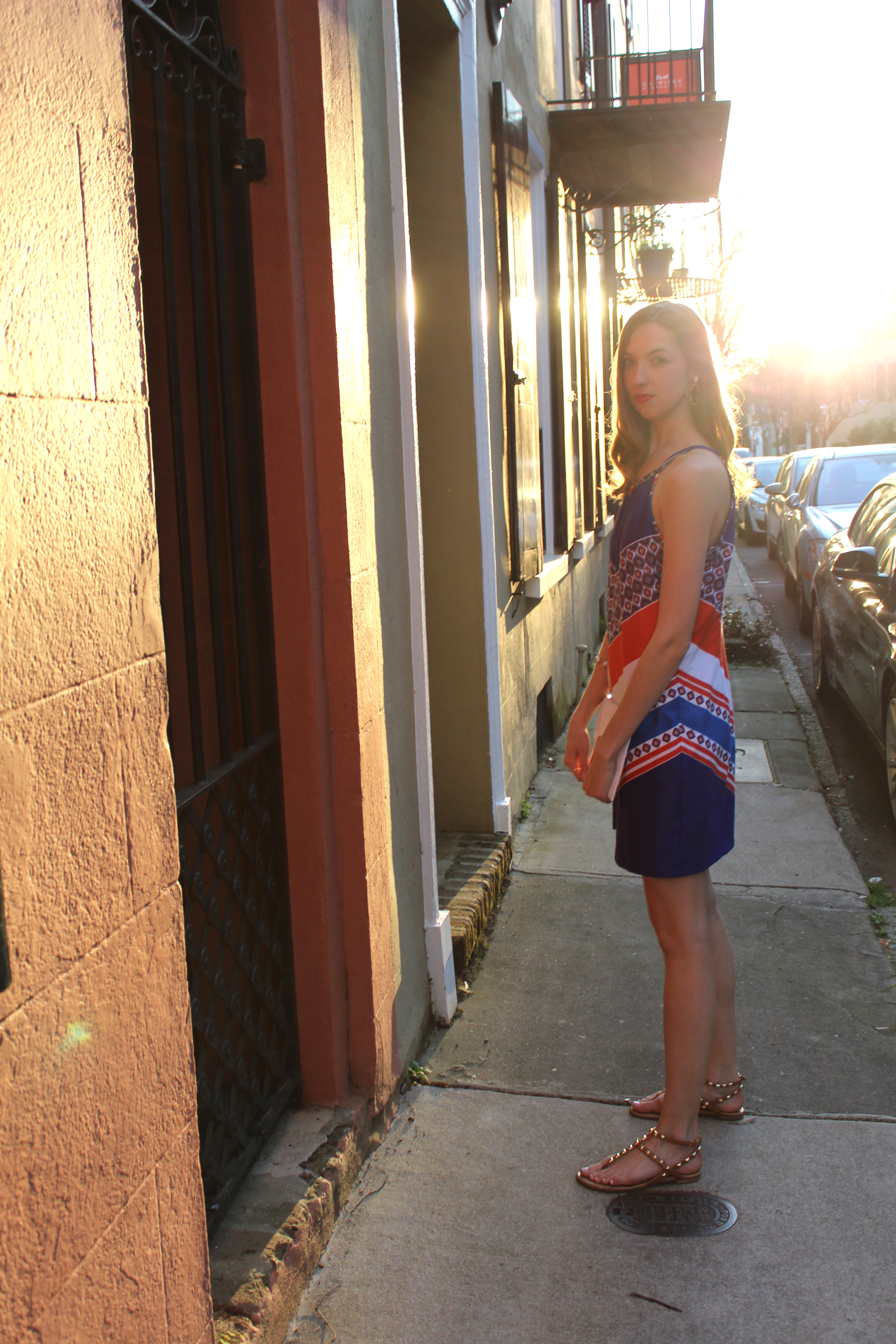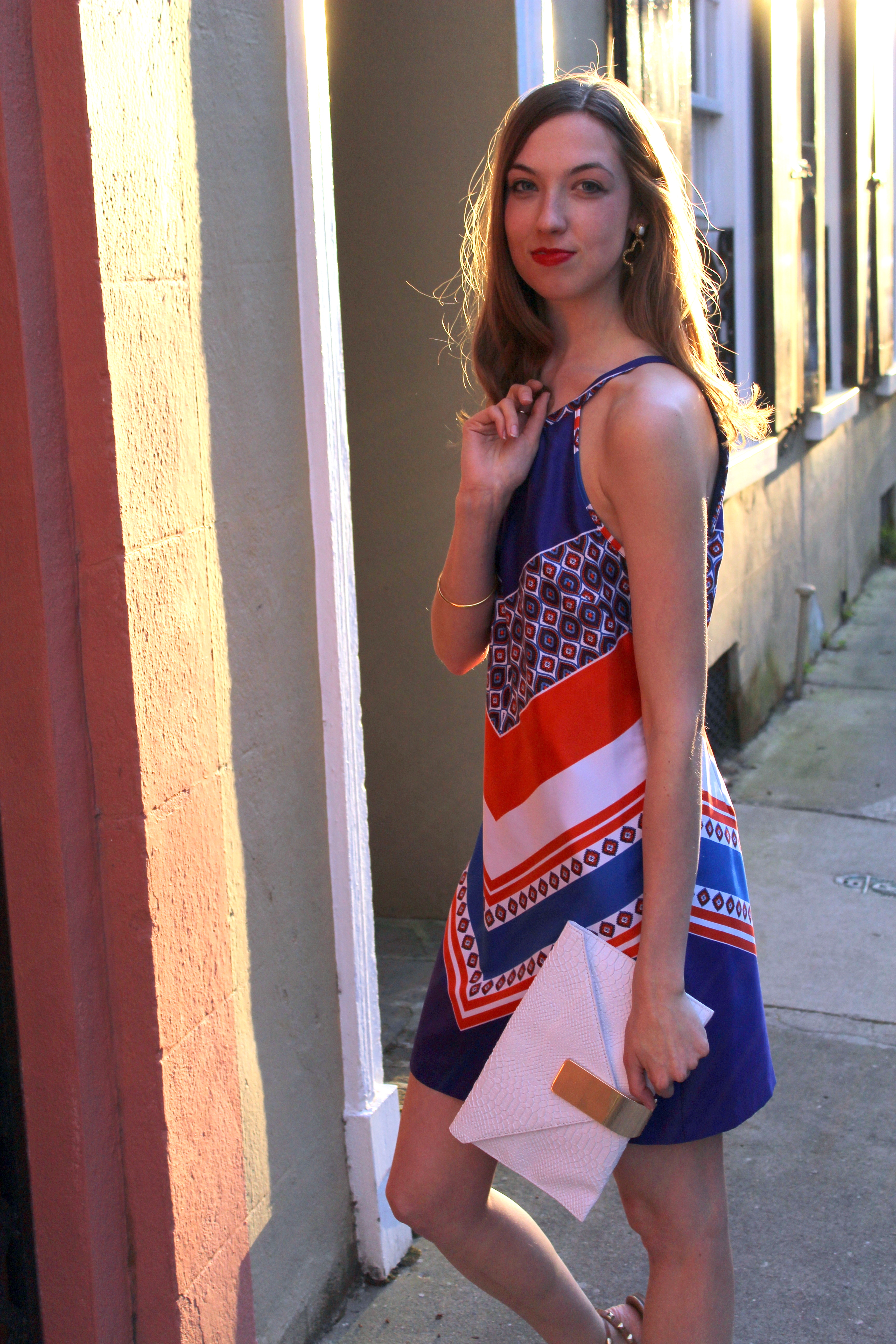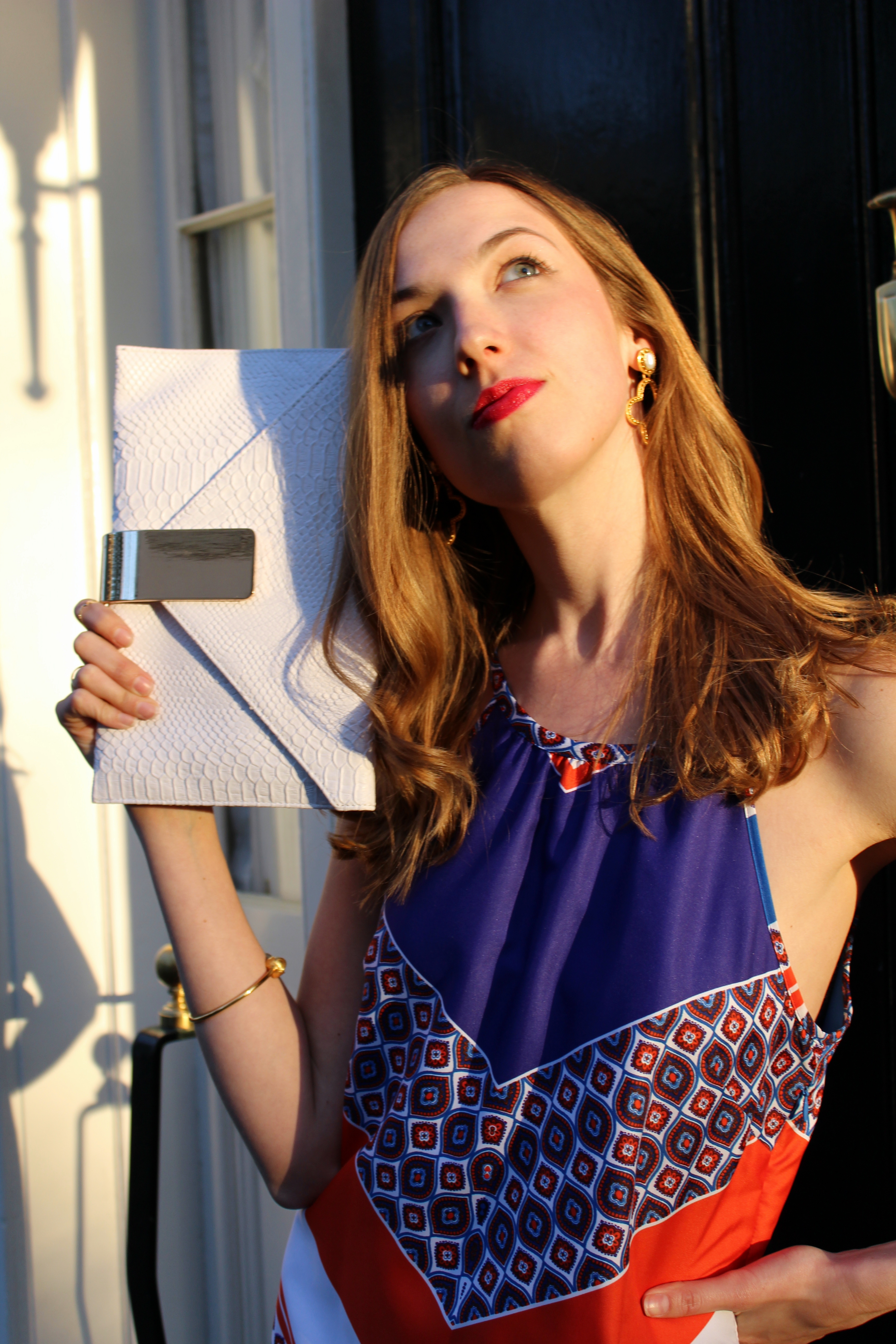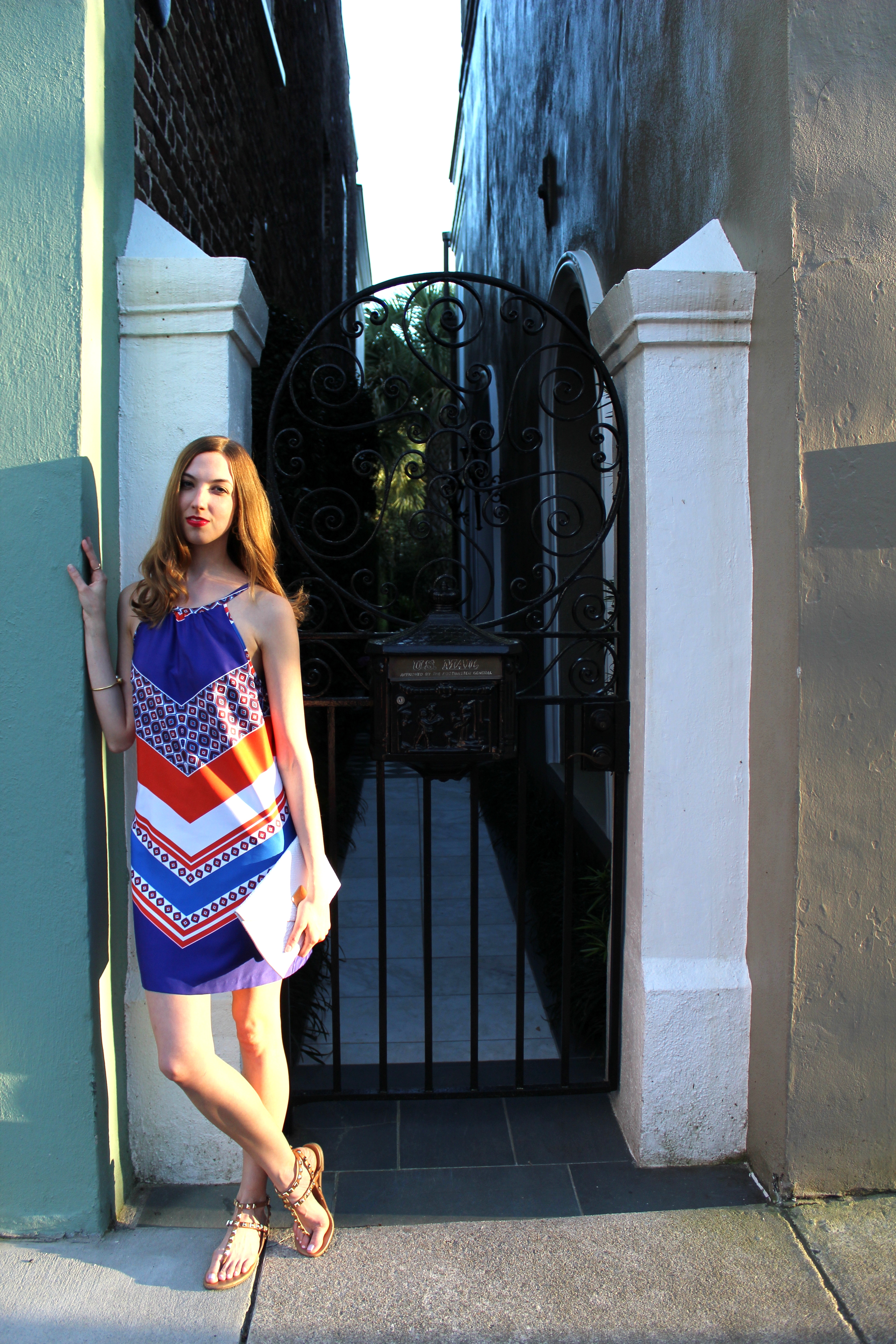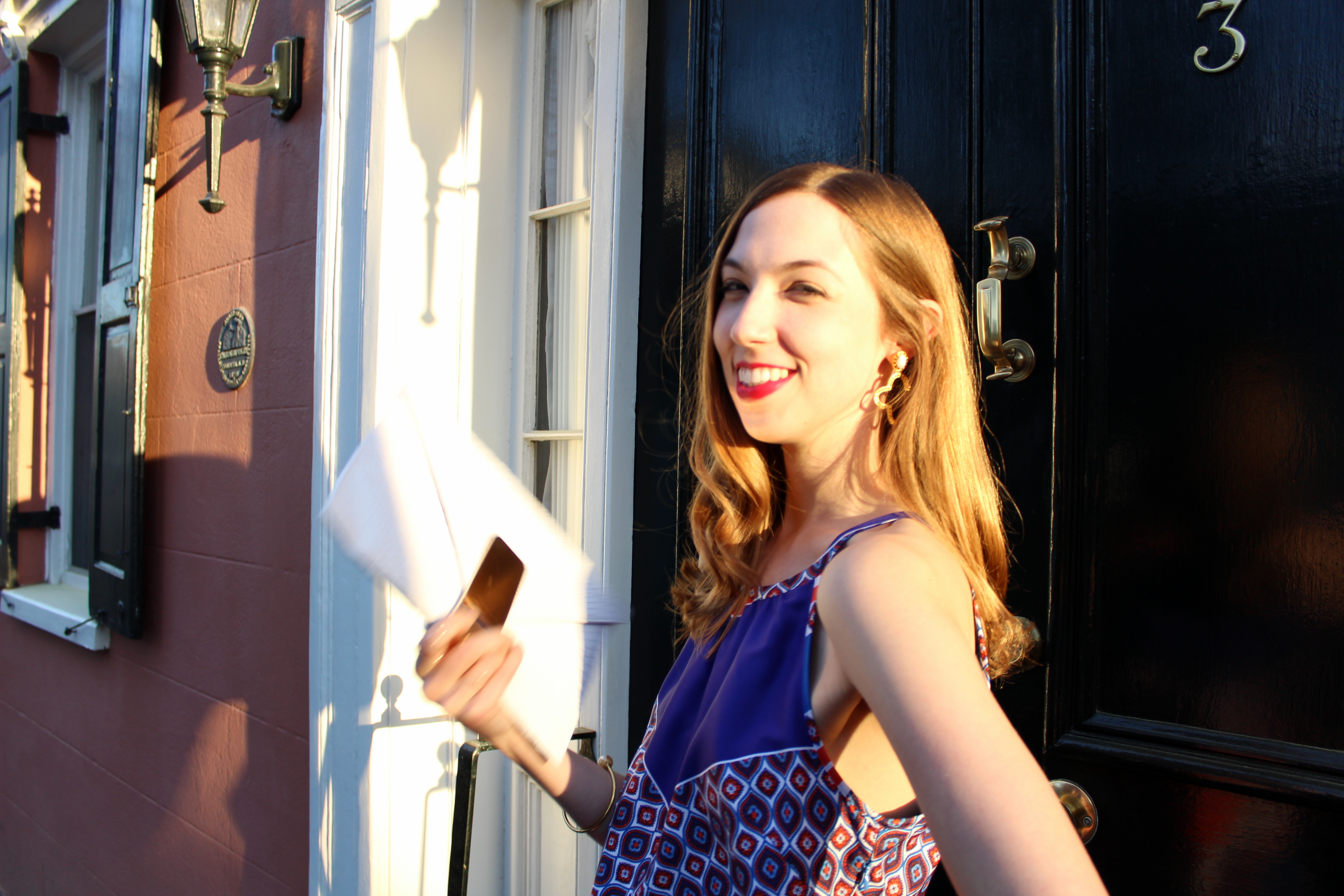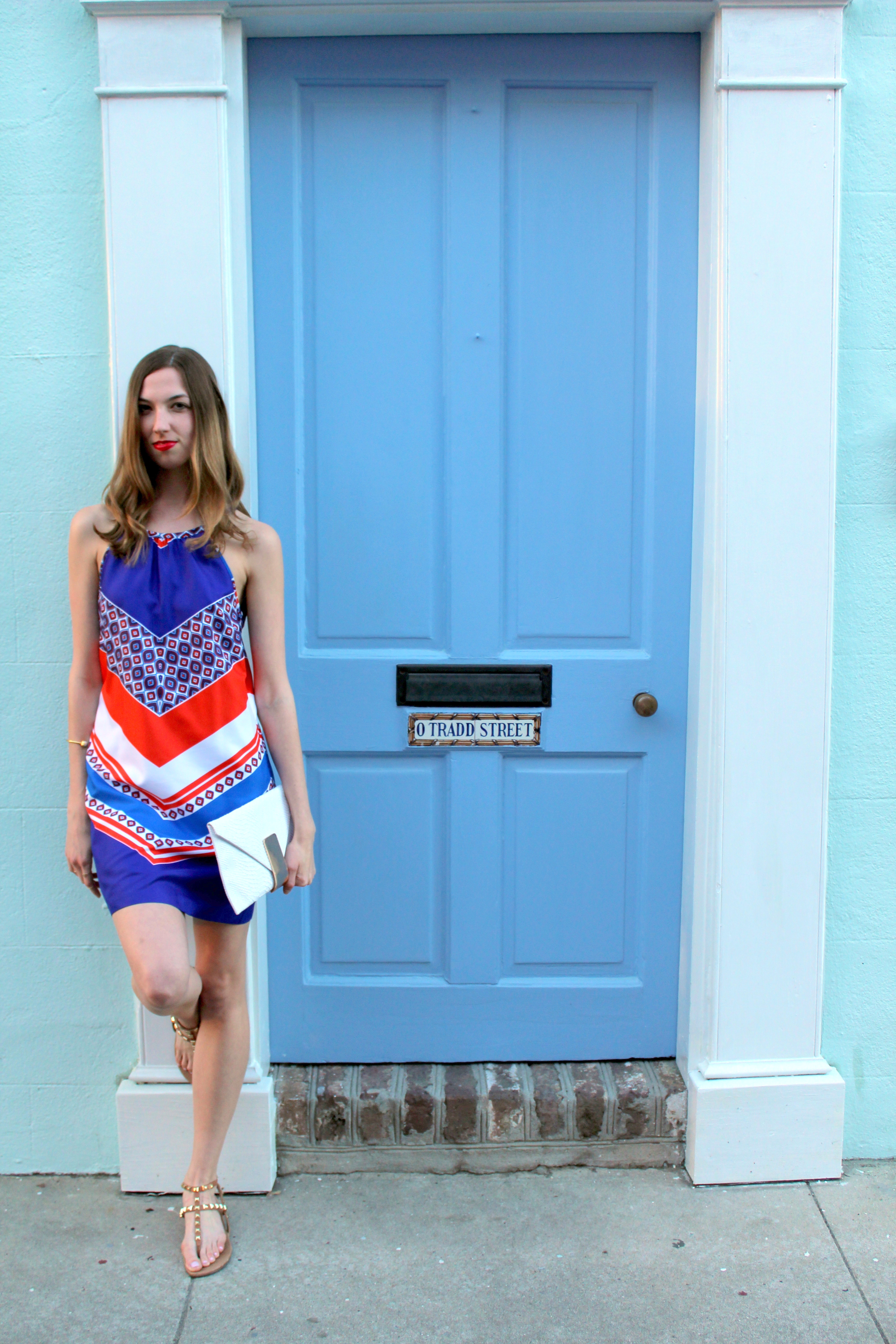 Photography by Amy Luke