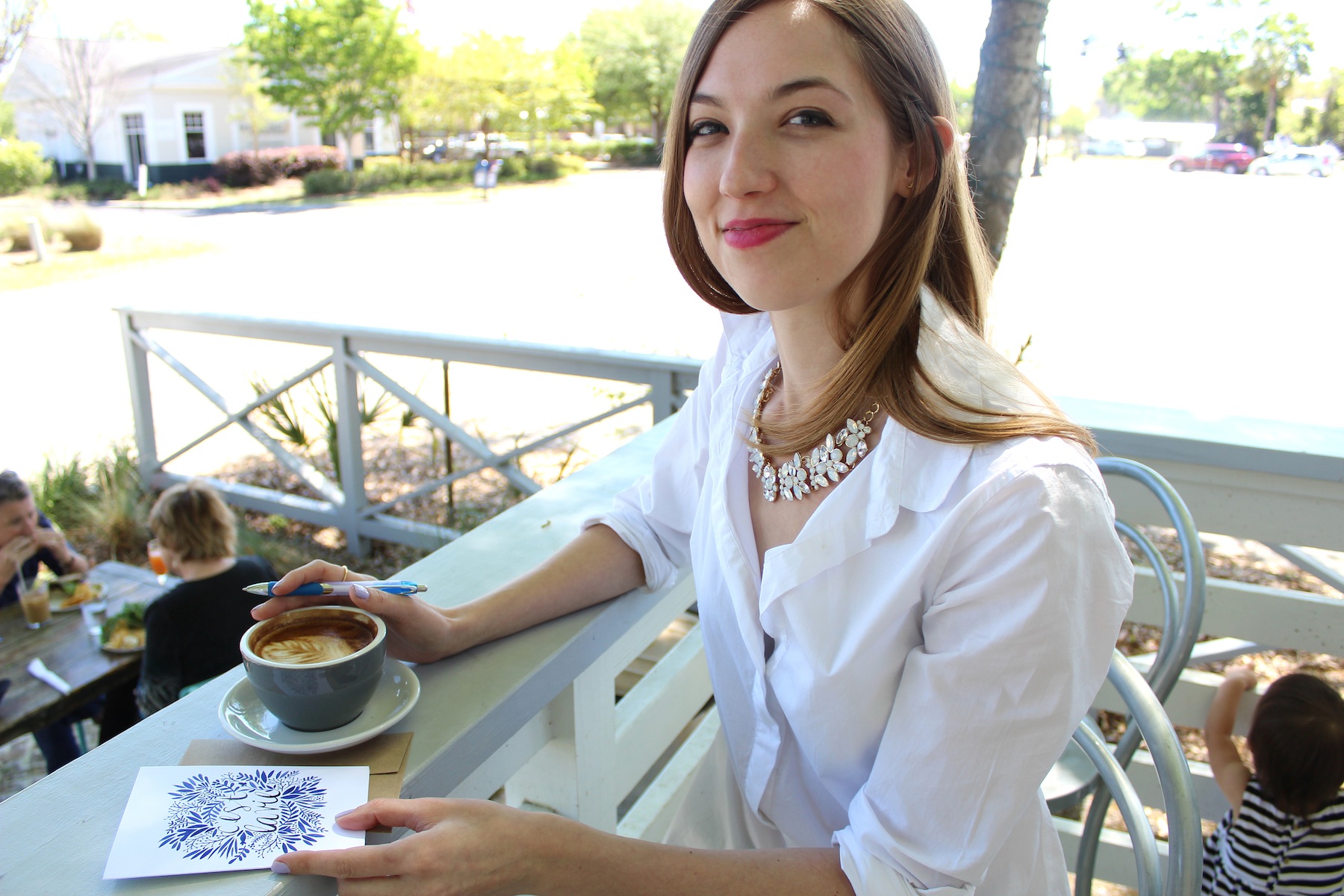 Someone once told me that letter writing is a lost art. It is not an everyday occurrence, but I wouldn't quite say it is lost, either. Scarce, maybe, sacred even…but I am of the strong opinion that letters, cards, and snail mail in general are highly underrated. To say that they are lost, well that makes it seem like no one sends them anymore and I know for a fact that that's not true.
Every time I receive a card or letter, a wave of happiness hits me. It's like the most exciting day ever, guys and it's hard to even express why, but I think it has to do with the fact that someone took a little extra effort– just the teeniest bit to make my day a little brighter. And because of how receiving letters makes me feel, it takes a lot of patience for me to find cards that I actually want to send. I typically spend way too long in the card aisle at the grocery store before deciding that no card is worthy and leaving with a tub of ice-cream instead. In the end, I usually prefer the blank ones because I find that the words of a stranger just don't express exactly what I am feeling.
And ultimately, that is the same reason that I started this blog — to express what I'm feeling in lots of words, paragraphs even. It's not a text, not an email, but a whole slurry of thoughts that I call my own. And with them, I hope to make your day a little brighter, because every post is like a letter to you.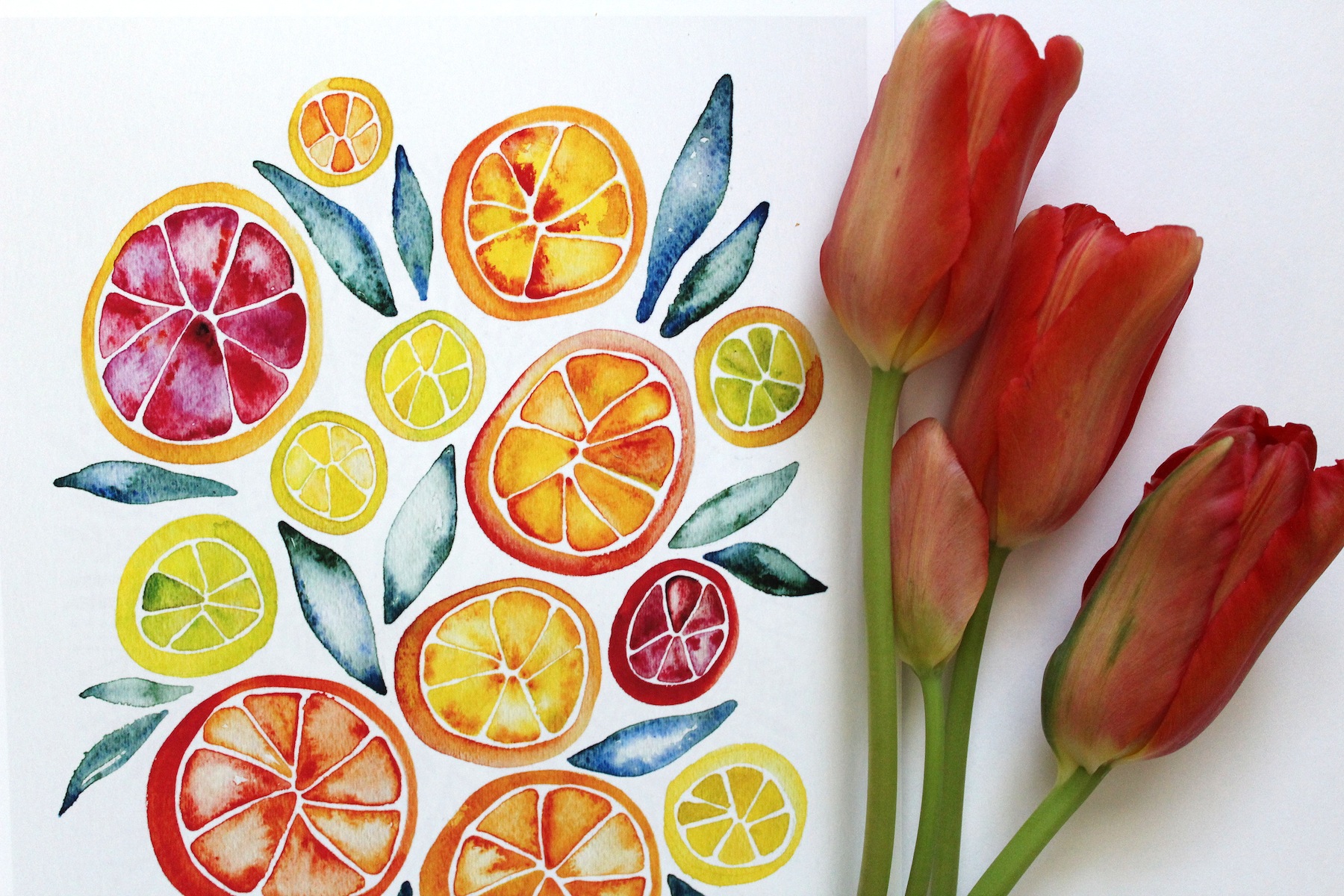 And as for the artwork here, it is all by CatCoq and I am completely smitten with it! Her prints are a bouquet of cheer on a cloudy day– exactly the kinds of cards that I love to send and receive. In addition to cards, she also sells her artwork as beautiful prints, like the citrus one above. And if you love it as much as I do, head over to my Instagram later today for a special giveaway!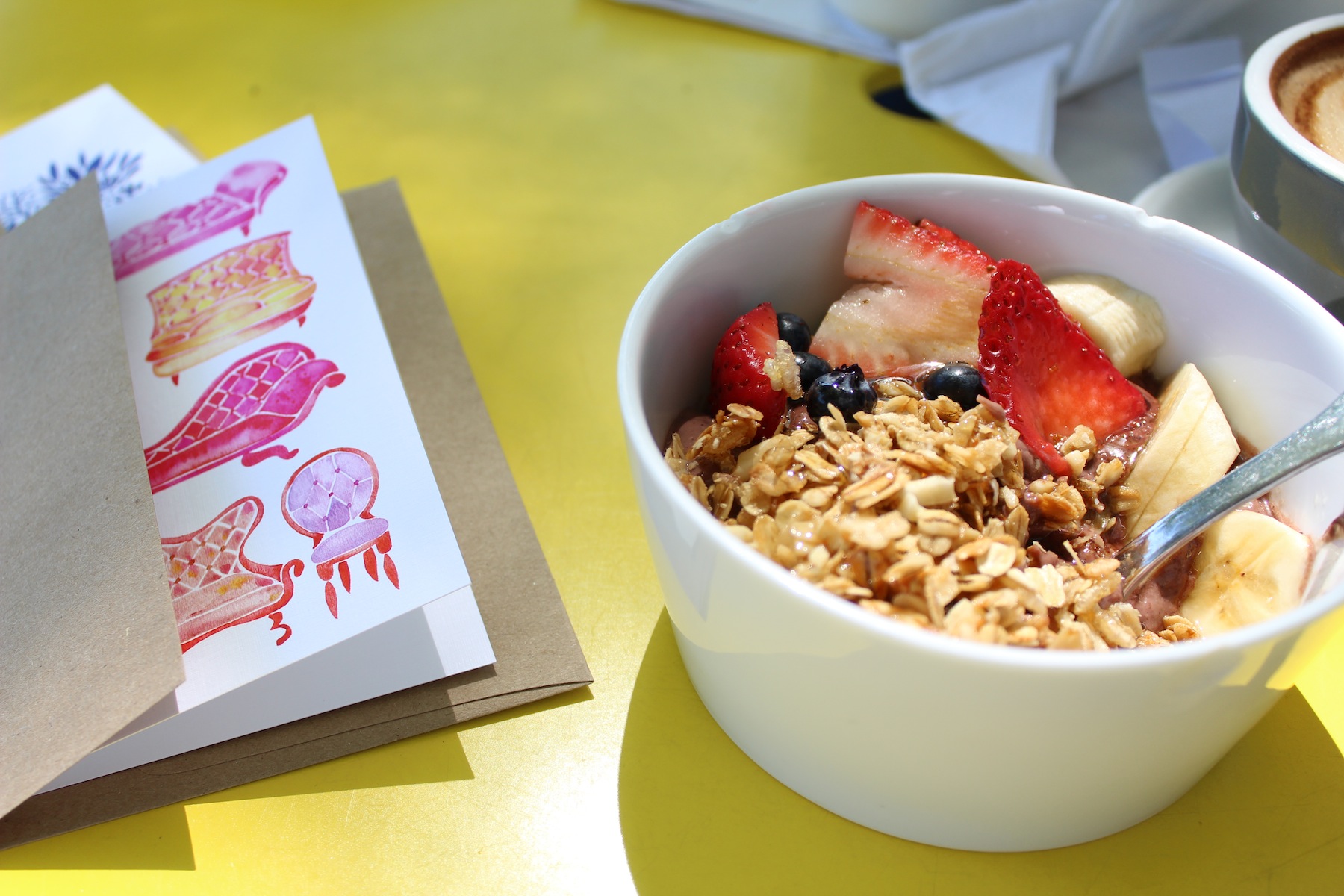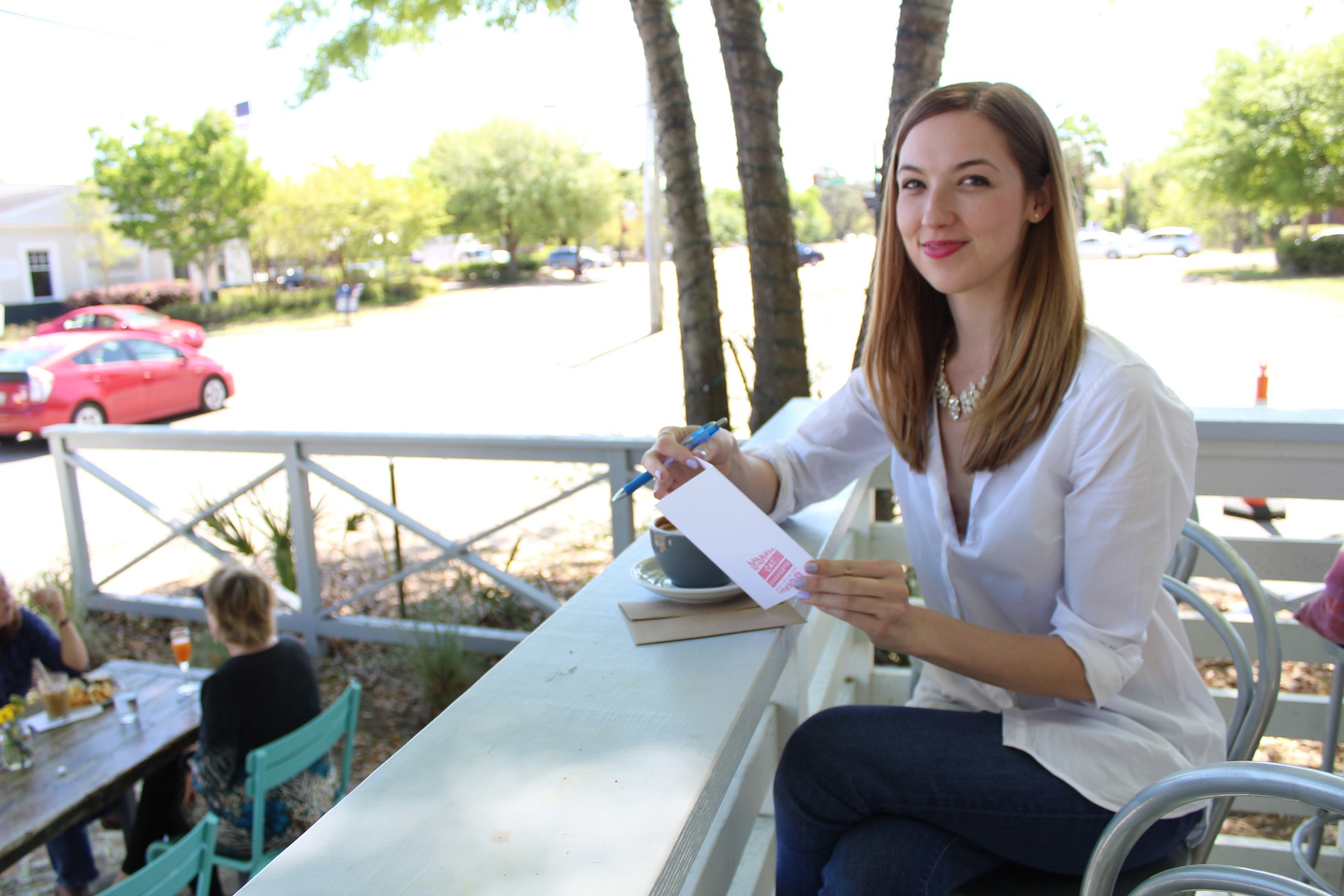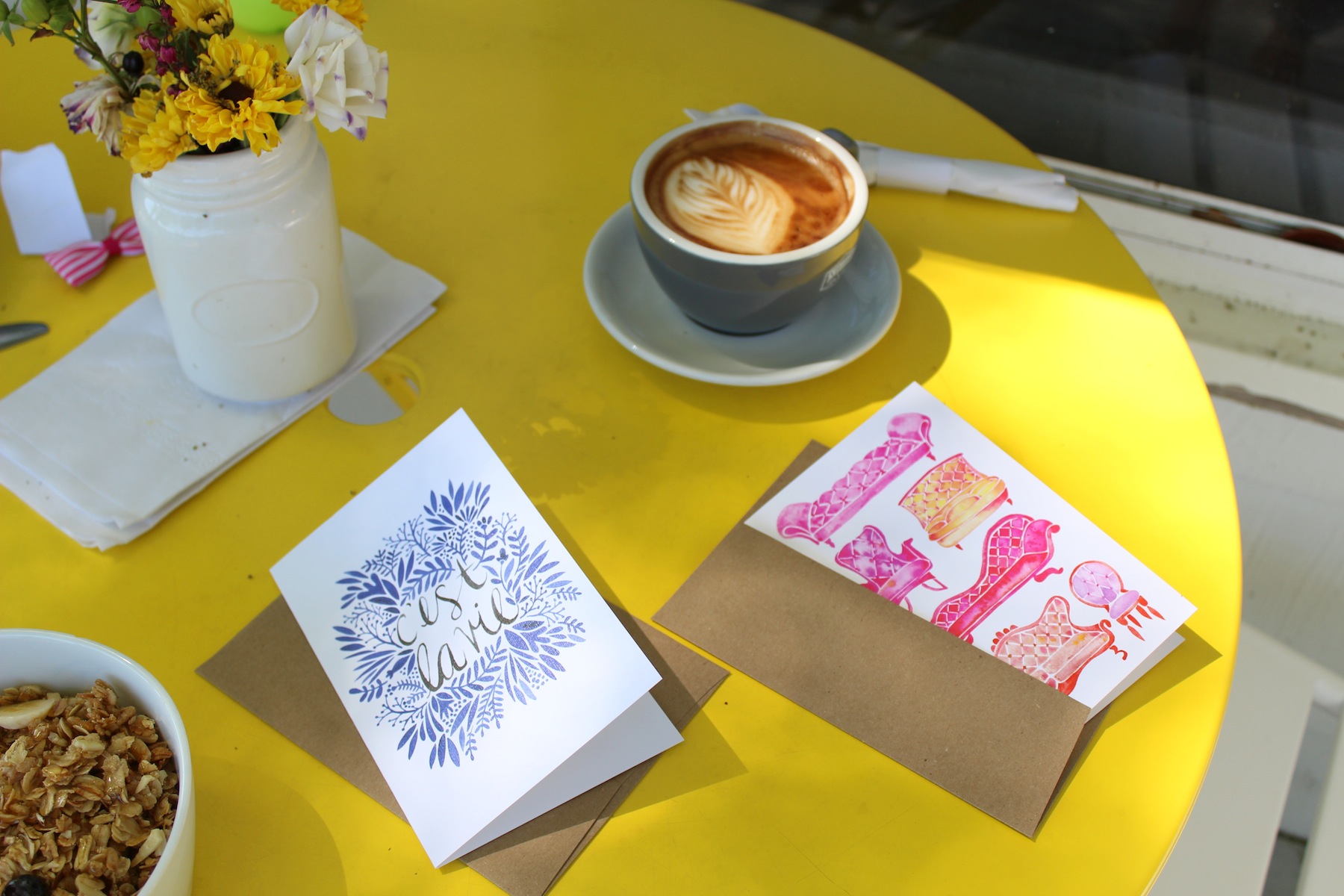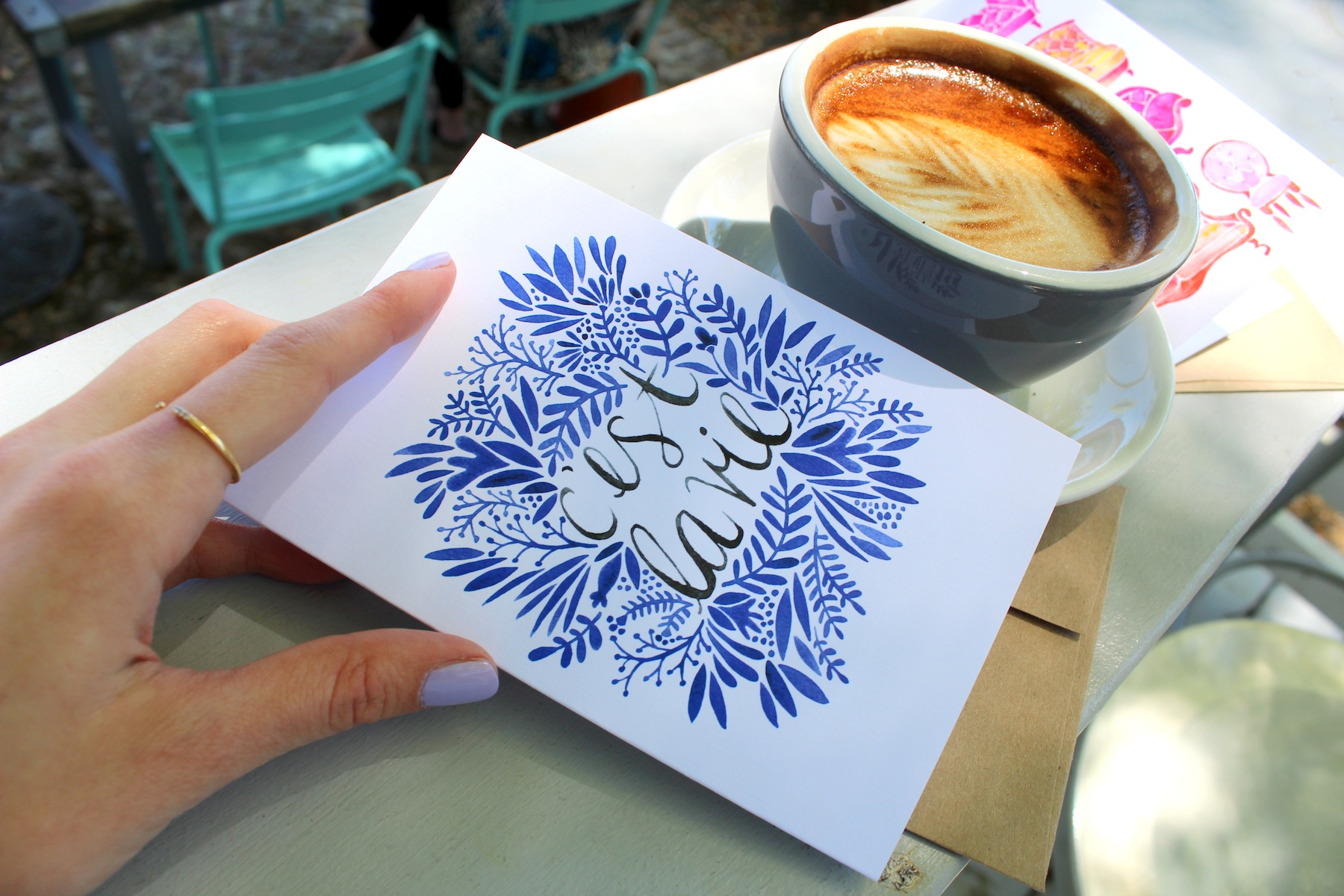 One final note: I challenge you in the next week to think of one person and write them a letter. Just out of the blue– just do it! I assure you, it will make their day 🙂