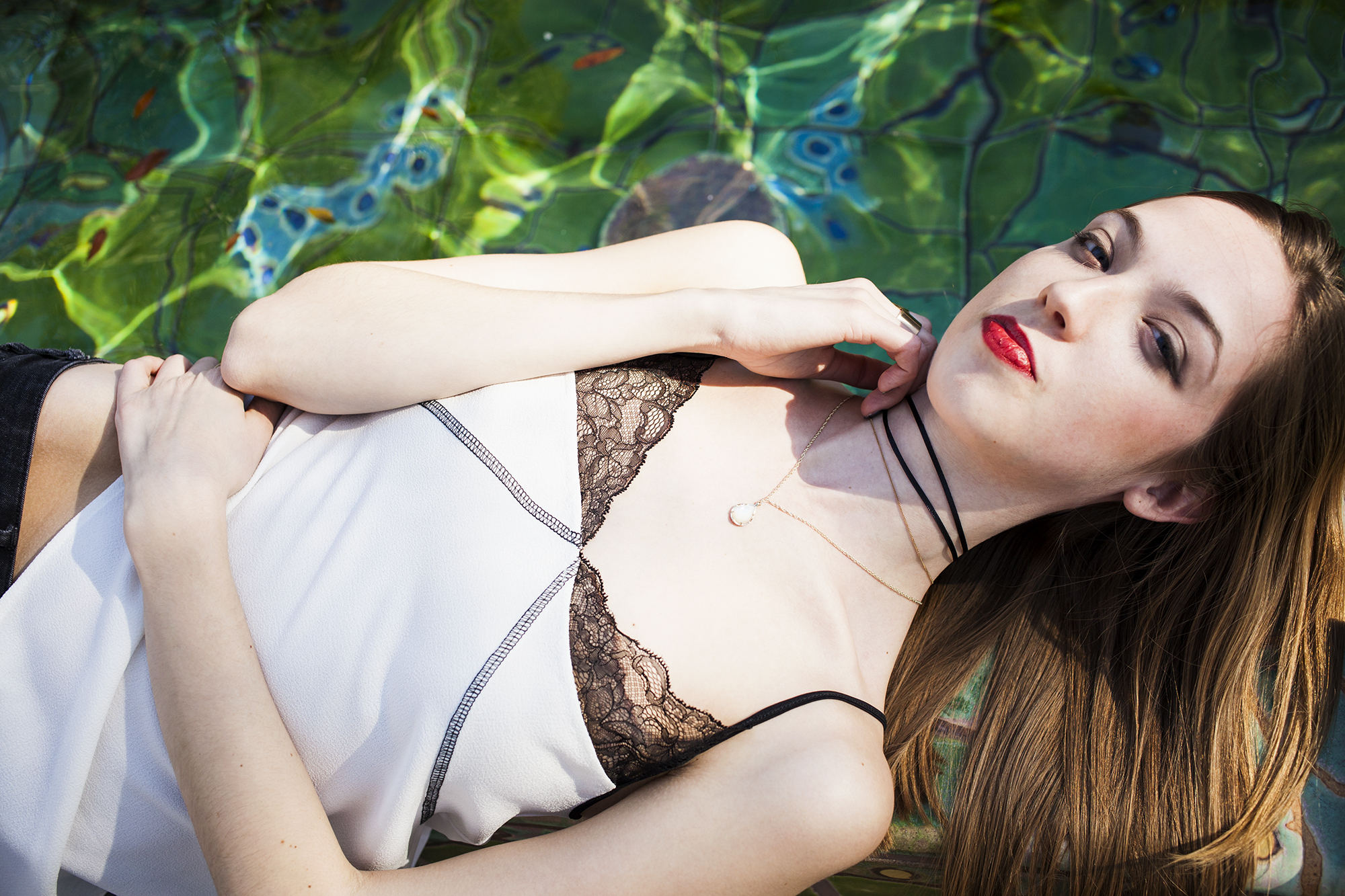 So here we were, searching for some part of Charleston that wasn't pink or light blue, pastel or covered in petals. Now you know better than most how much I adore Charleston, but every now and then I long for something a little edgy and modern. In big cities, you're surrounded by a whole spectrum of scenery and fashion. Somehow, that kind of environment feels like life is a little more in your face and dynamic, just as we are as people.
I'm not saying I want to walk down King Street in fishnets, but it is so boring to always play by the rules and fit perfectly in. Long ago, I made some notes about what the purpose of this blog would be and one thing I jotted down was, "It's not about fabricating a person others want to see; it's about showing who I am and more than that, evolving into who I want to be." I've read some articles about blogging that say to try to keep your style and photo style consistent, but that is not me as a person. I can't fit the mold of only being a Charleston girl with pink and blue photos– I just can't. I change, from year to year, from day to day. Sometimes, I dress like it's 1955. Other days, I'm channeling Rihanna.
I read Hamlet a long time ago, but the character of Ophelia has always stuck with me. Trapped beneath the impossible and opposing standards of her father and lover, she is literally driven mad. Awful, right? Well, this one's for you, modern Ophelia. Girl with unrealistic expectations imposed by others, by yourself. May you always have the freedom to choose who you want to be, where, when and why. I support your decisions and I want you to know that.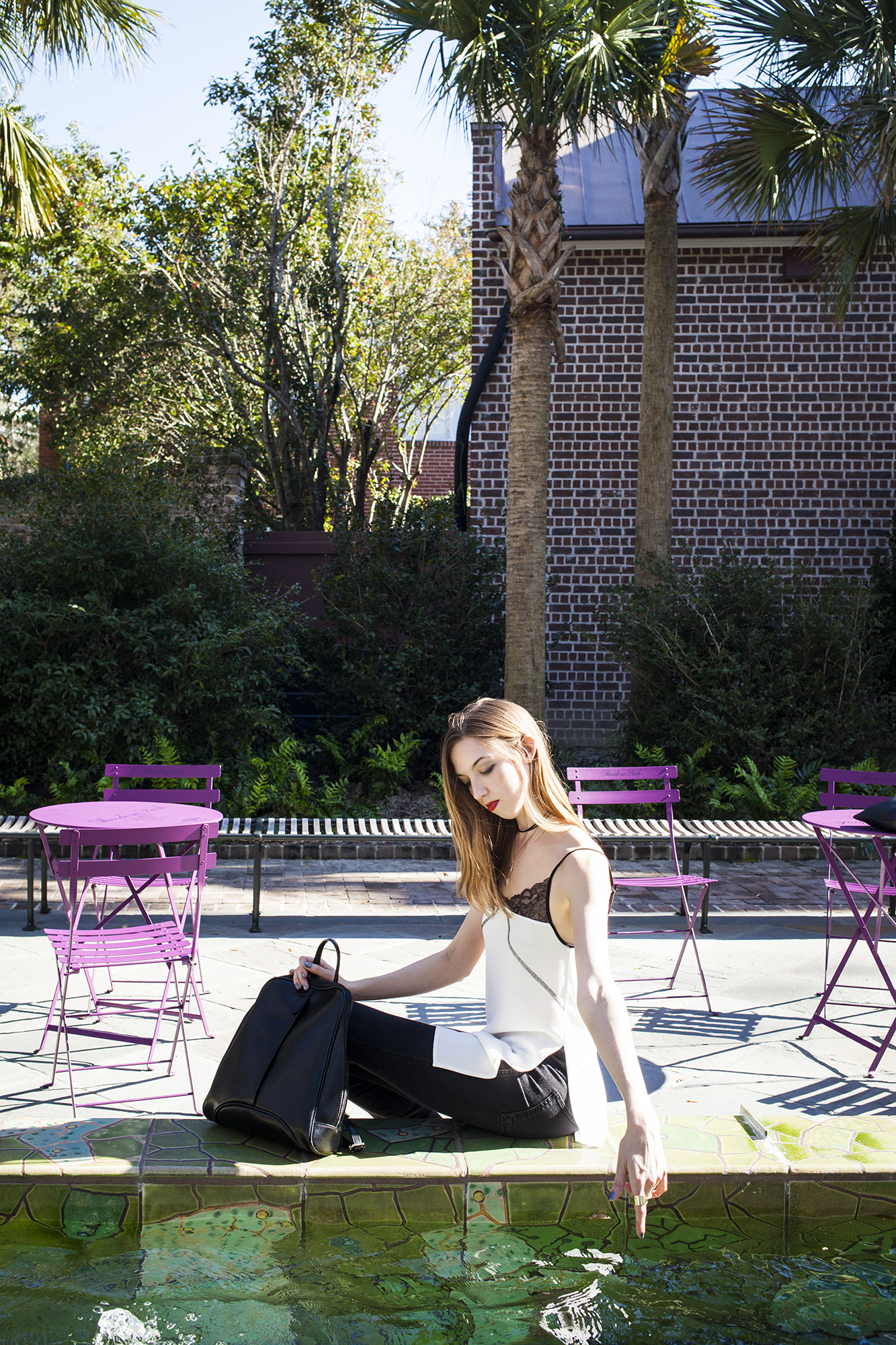 Zara tank, H&M jeans, shoes, and rings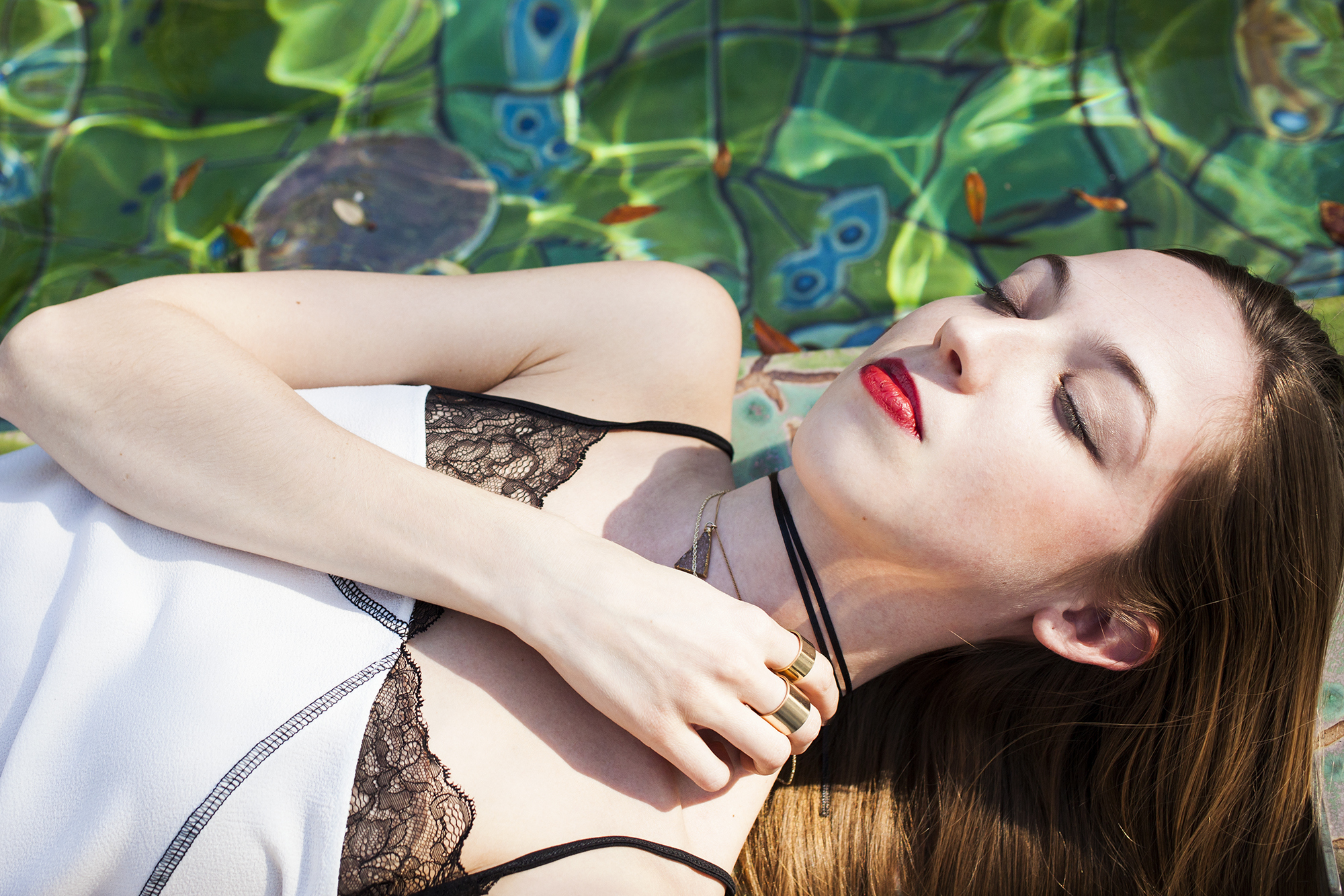 A swift torrent flows downstream
Affair of the senses, of the heart
Face splashed with cool water
There was no waking from this slumber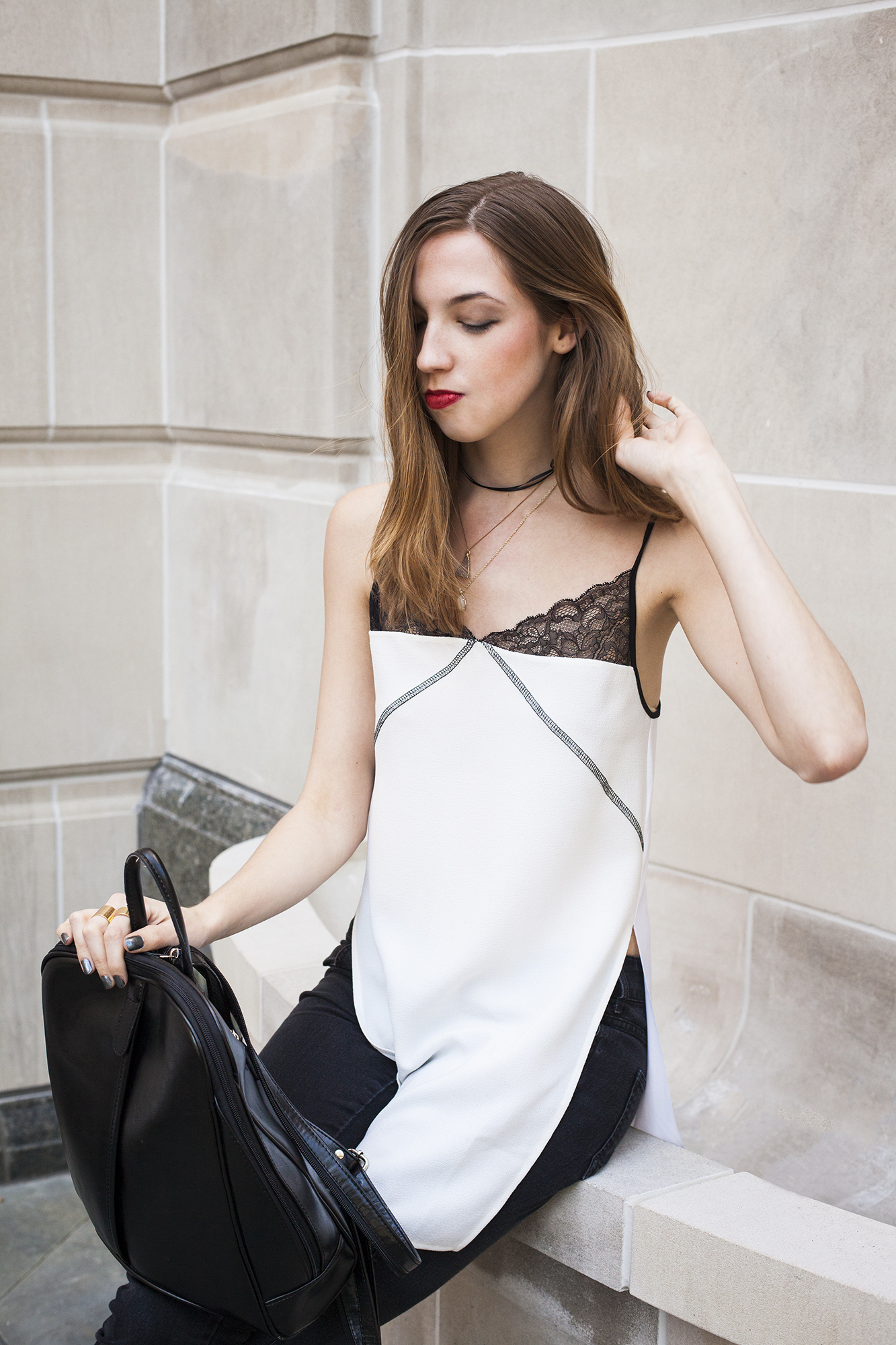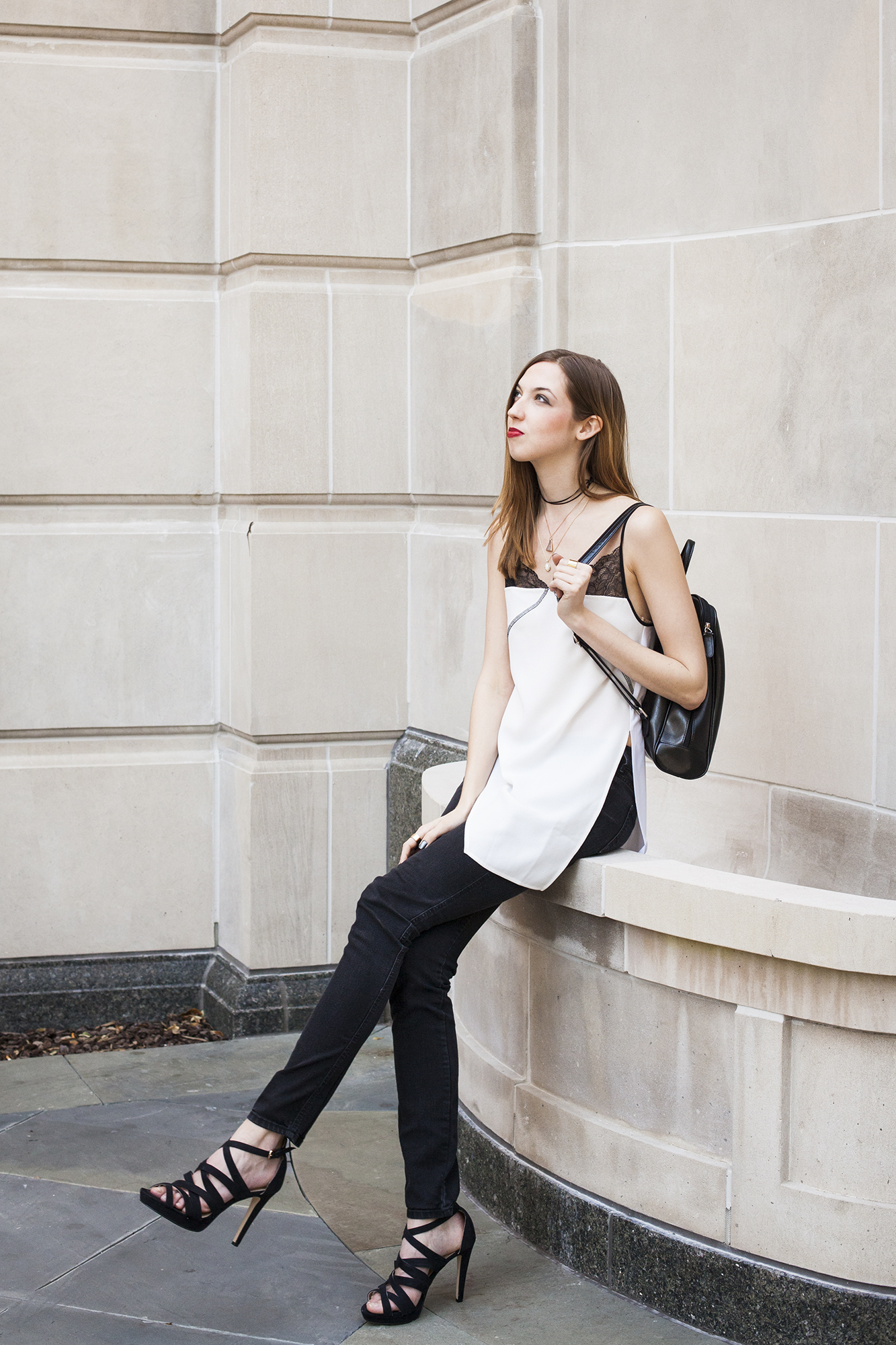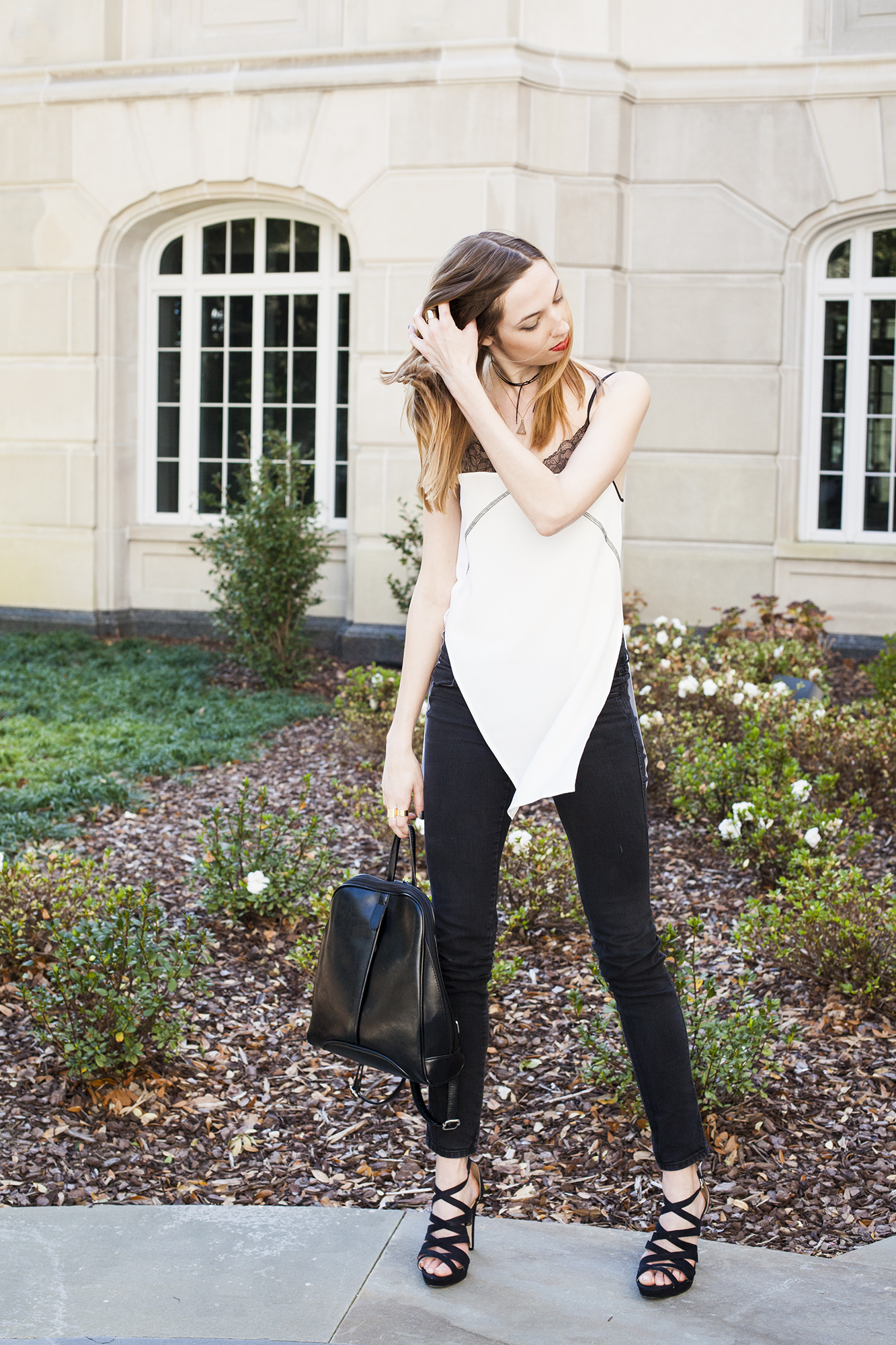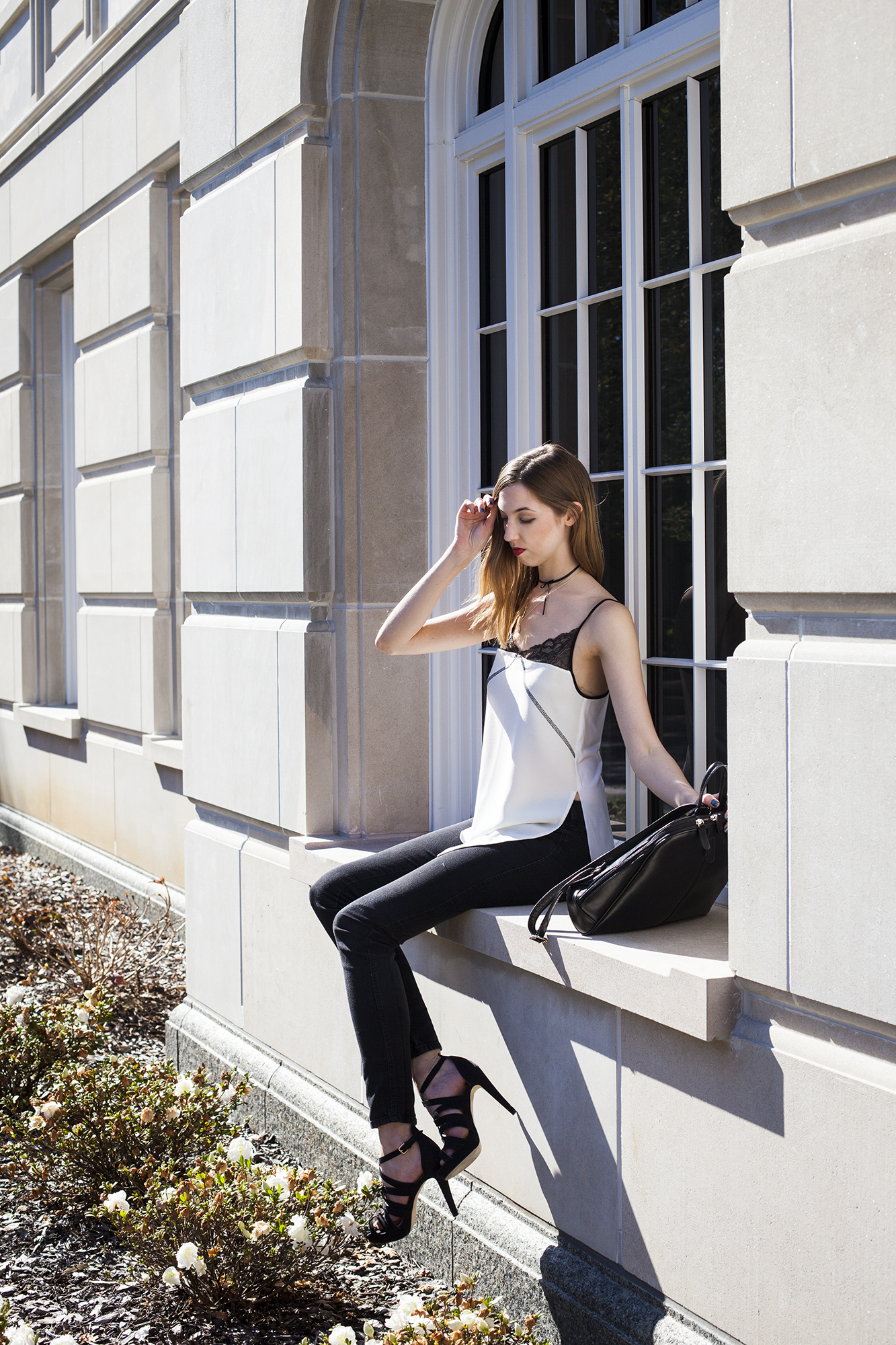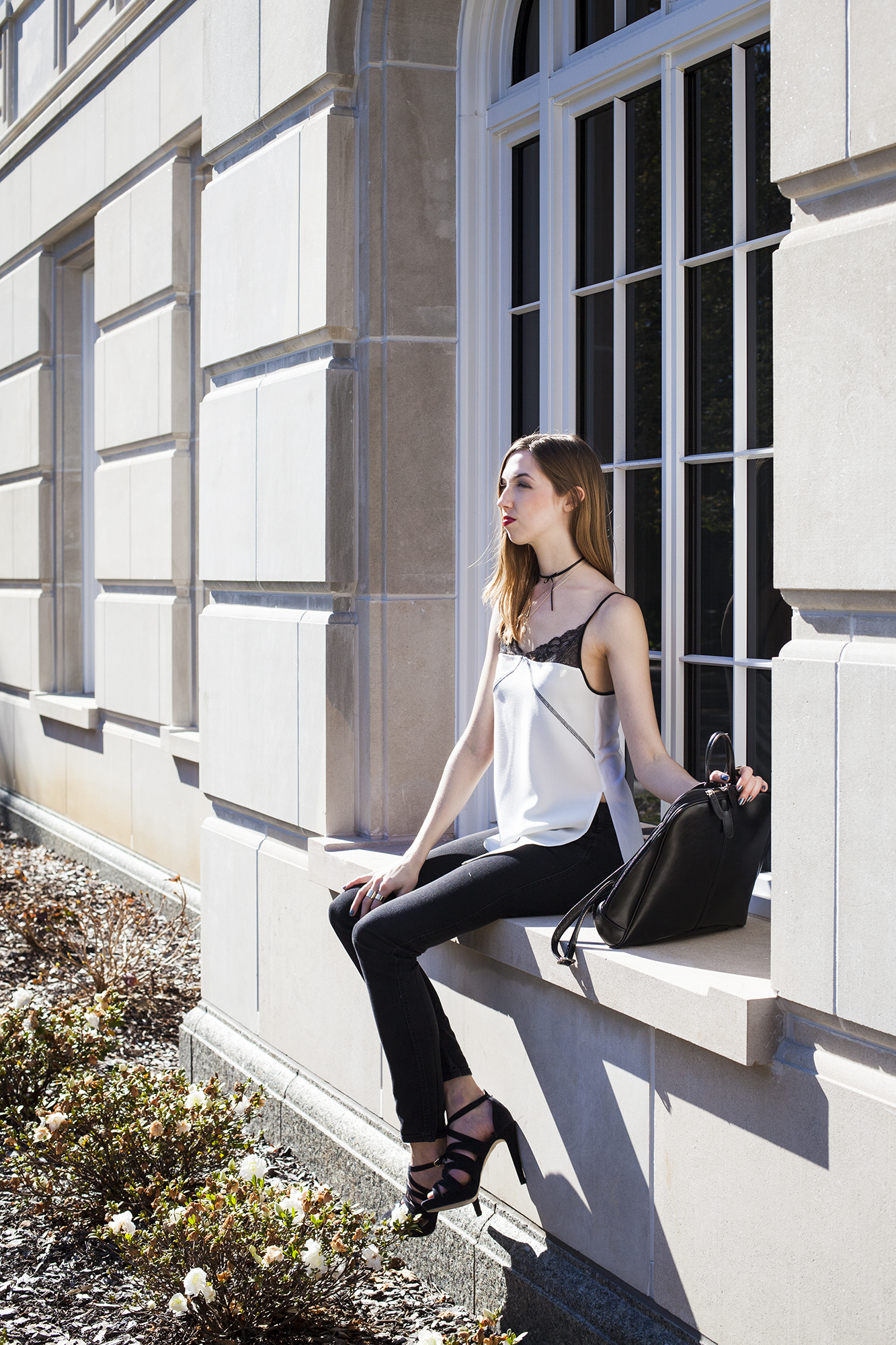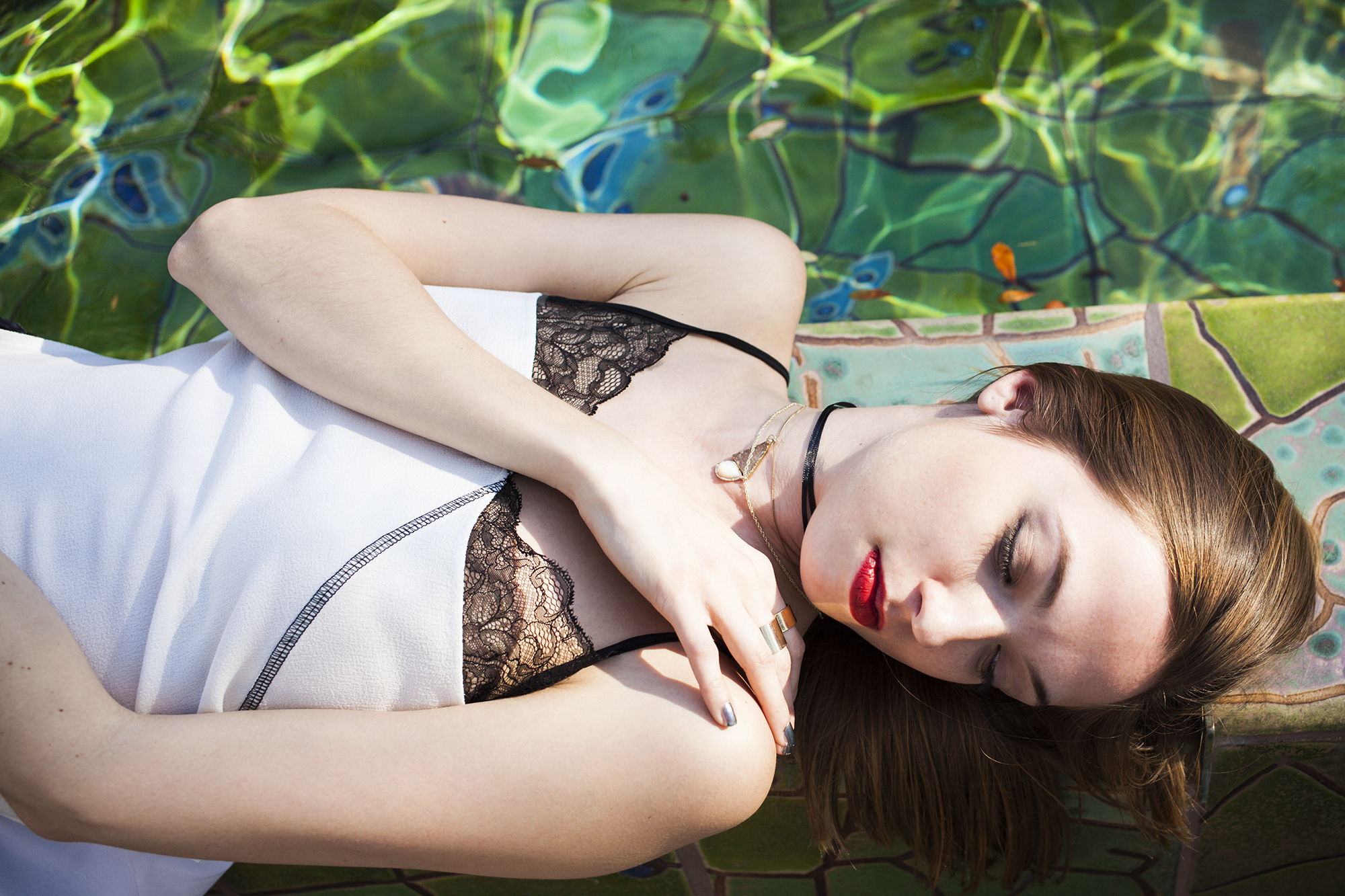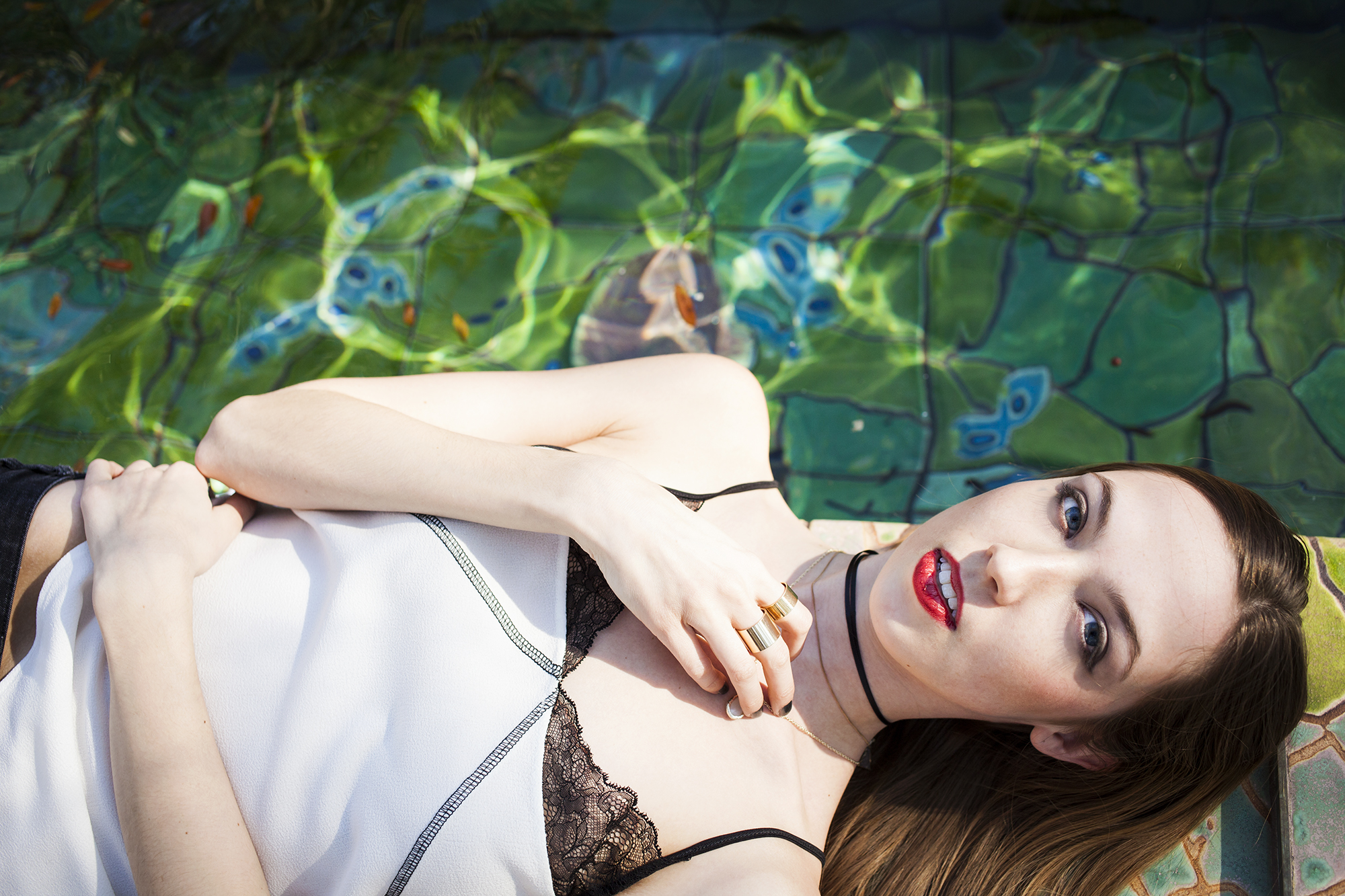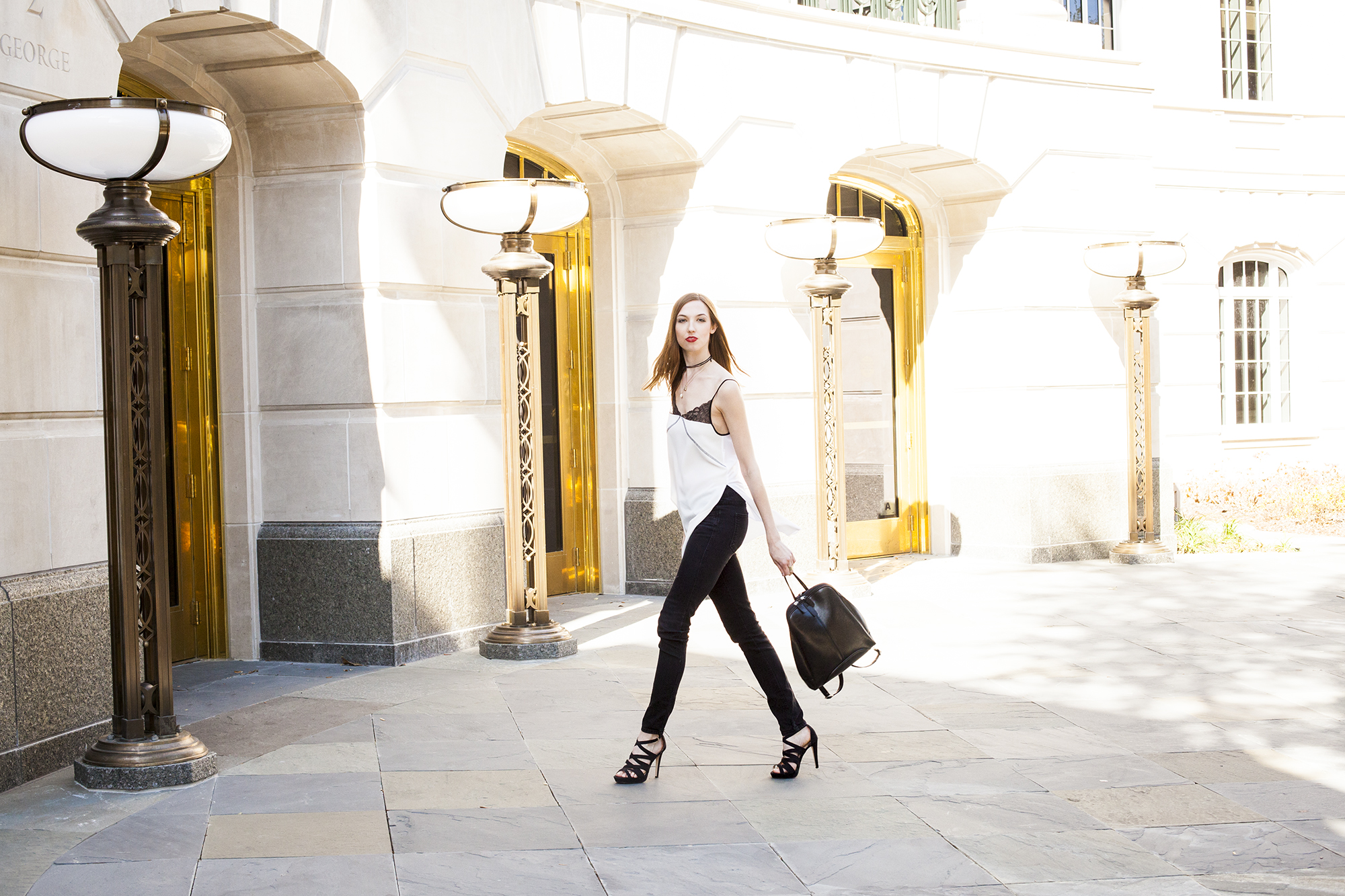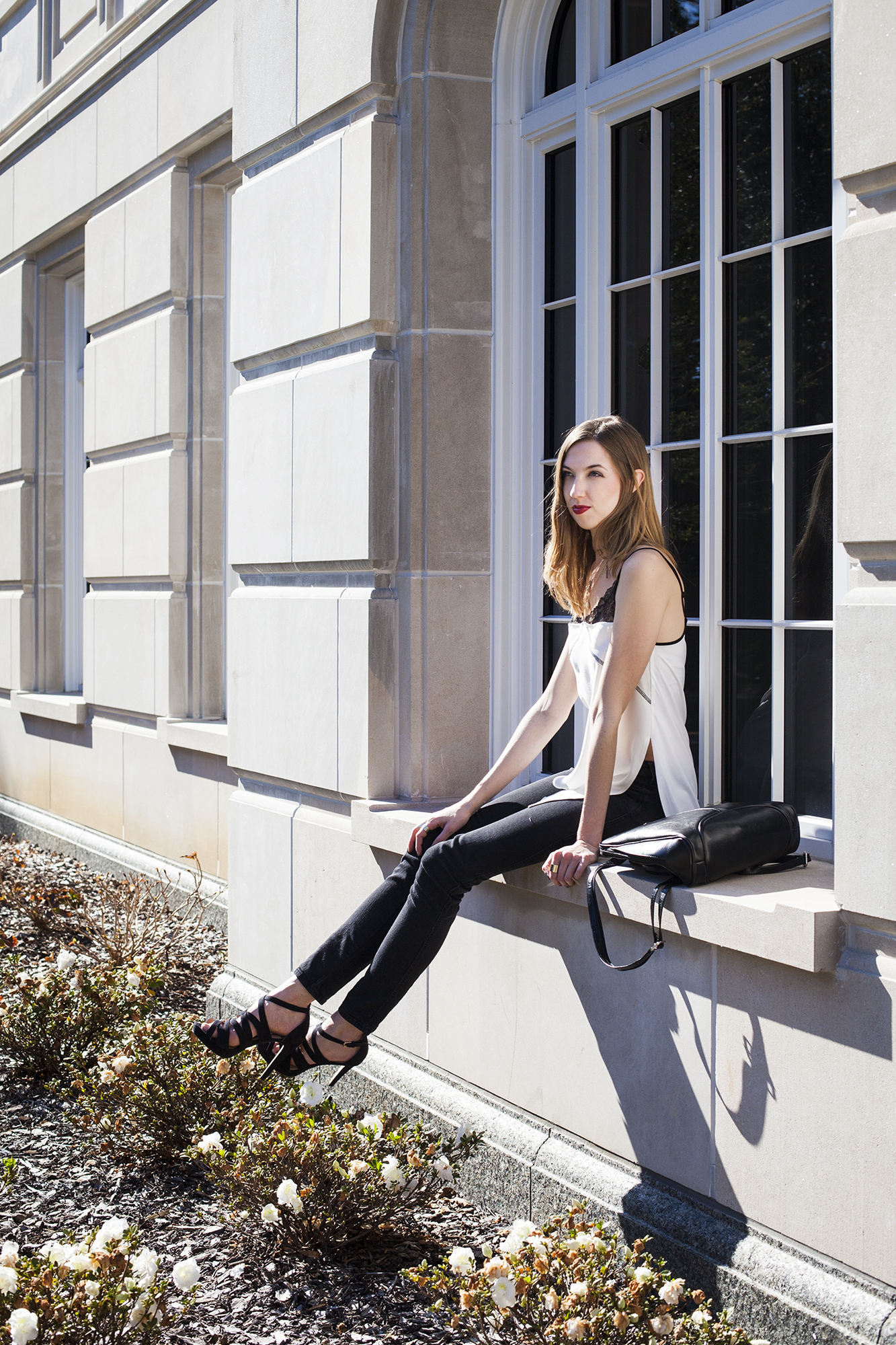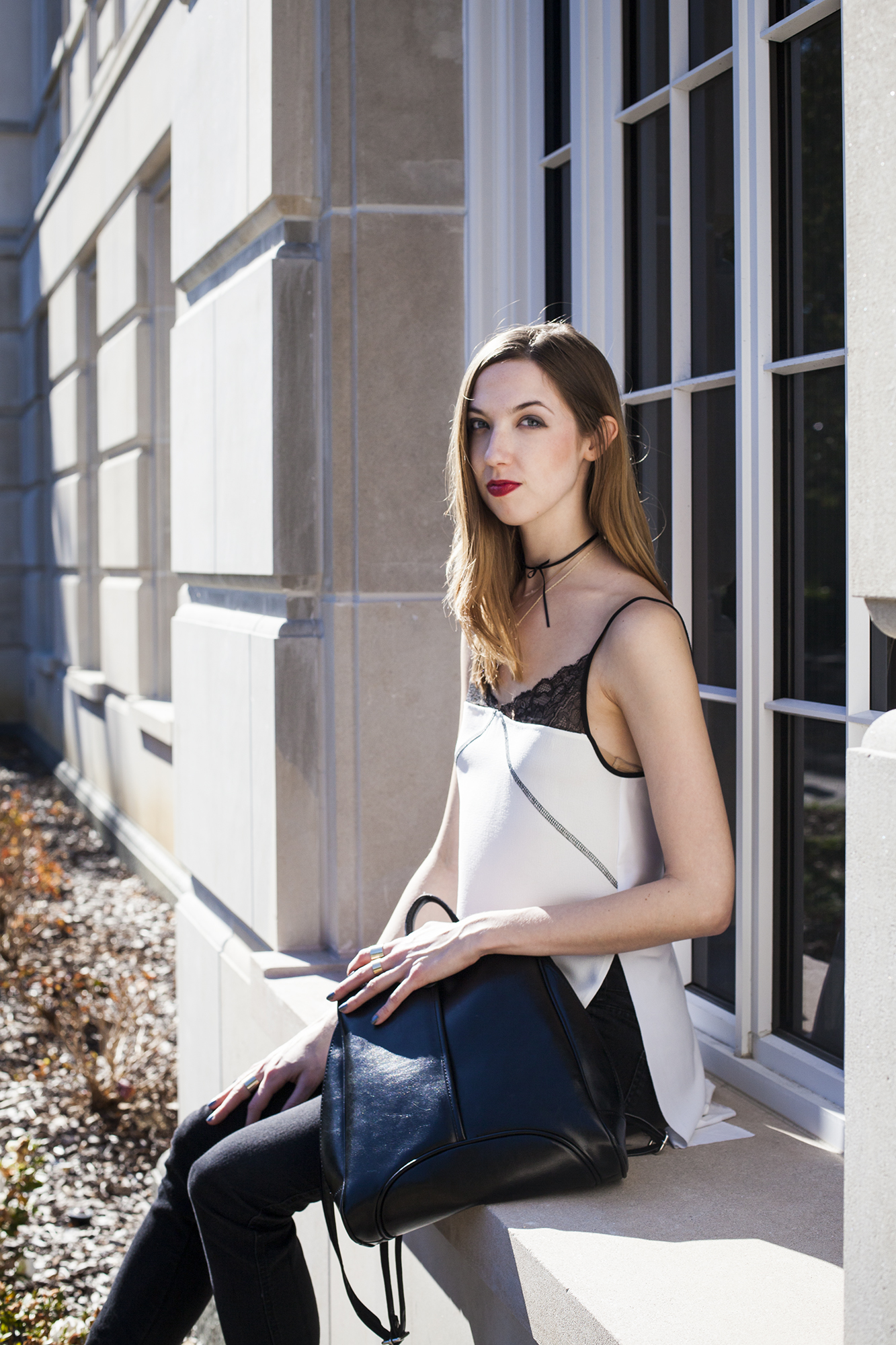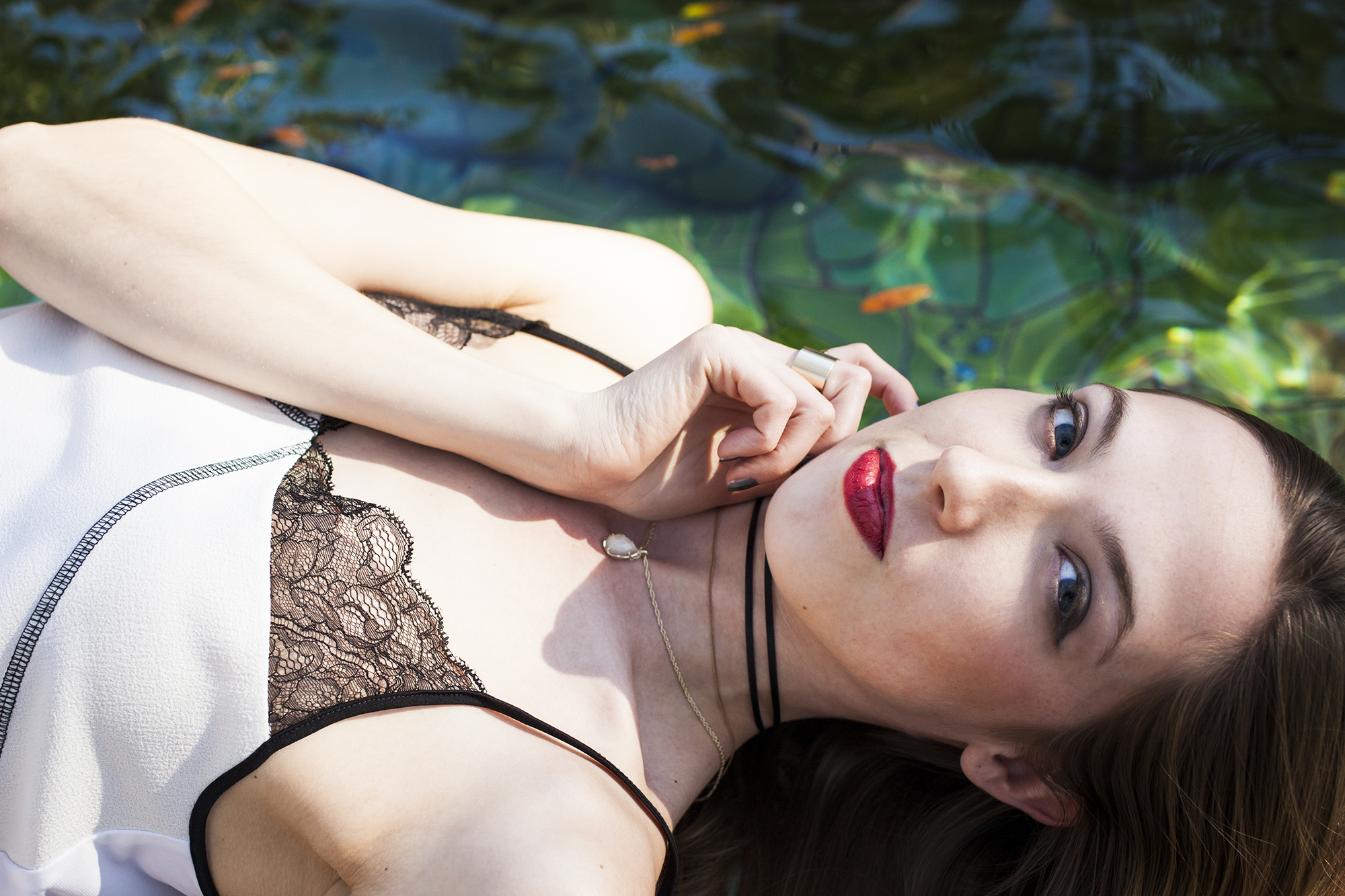 Photography by Caroline Tan