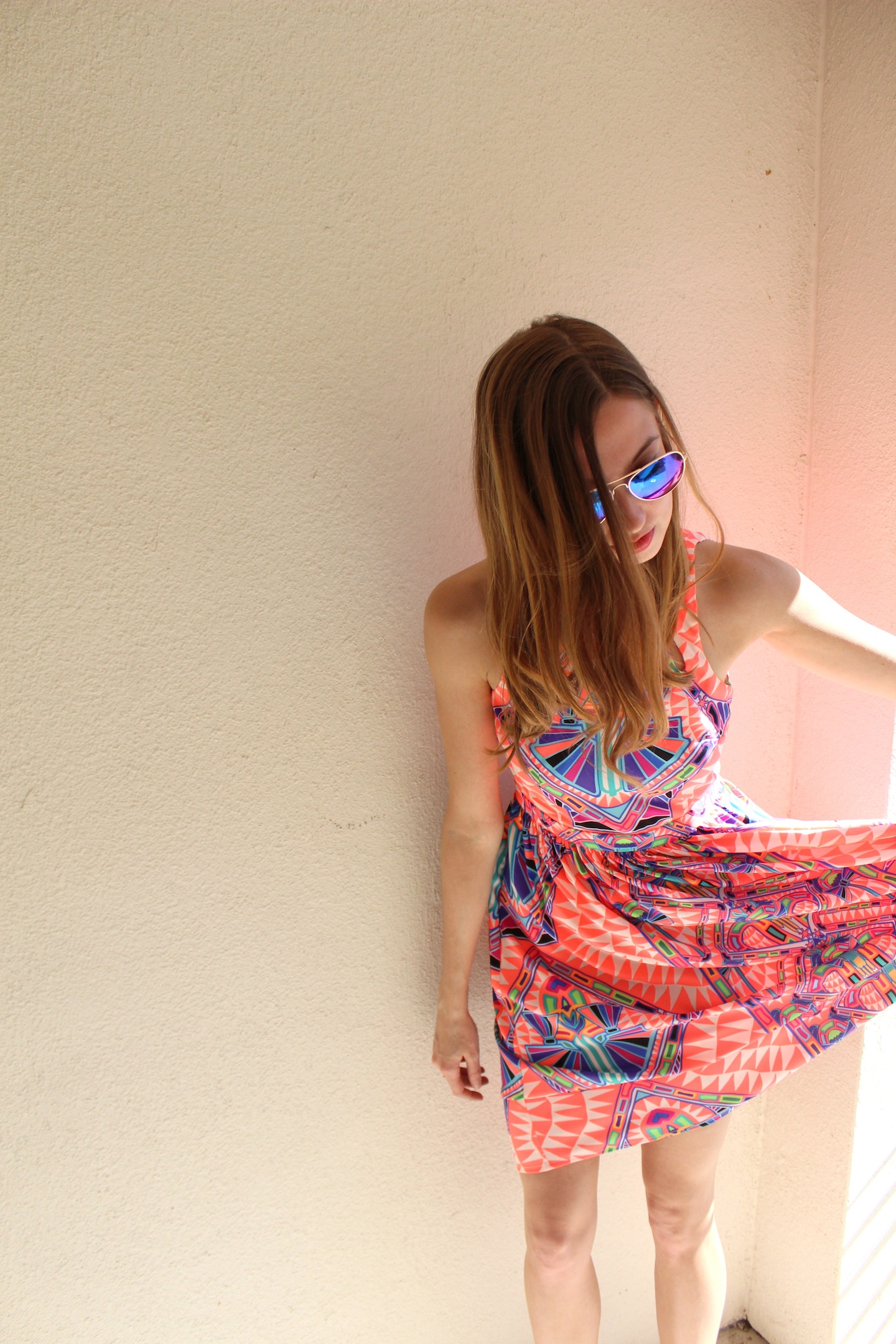 Do you ever have the feeling that you are looking at yourself from the outside, through a window? It is raining and everything is gray. Life is a faded, shapeless blur. Well, I do. From time to time, the world swallows me up and my only weapon is an old canvas and some half-dried up paints to create an immediate purpose. To create color when there is none to be found.
Other times, like now, I'm experiencing a festival-like high. I feel alive in the fullest sense; I am Dorothy visiting Oz for the first time. The sunshine warms my skin and I rub it between my palms like an oil. It soaks in and fills me up like a battery. Armored in technicolor energy, my heart and spirit burst with wonder. Everything around me is beautiful and I am beautiful, too.
I long for this feeling to last, but I'm already fearful it might leave. All too soon, like a calm wind, like a stealthy cat, it might slip away in the night. But for now, the present moment is colorful. For now, I'll wear my shades and bask in the glow of this rainbow.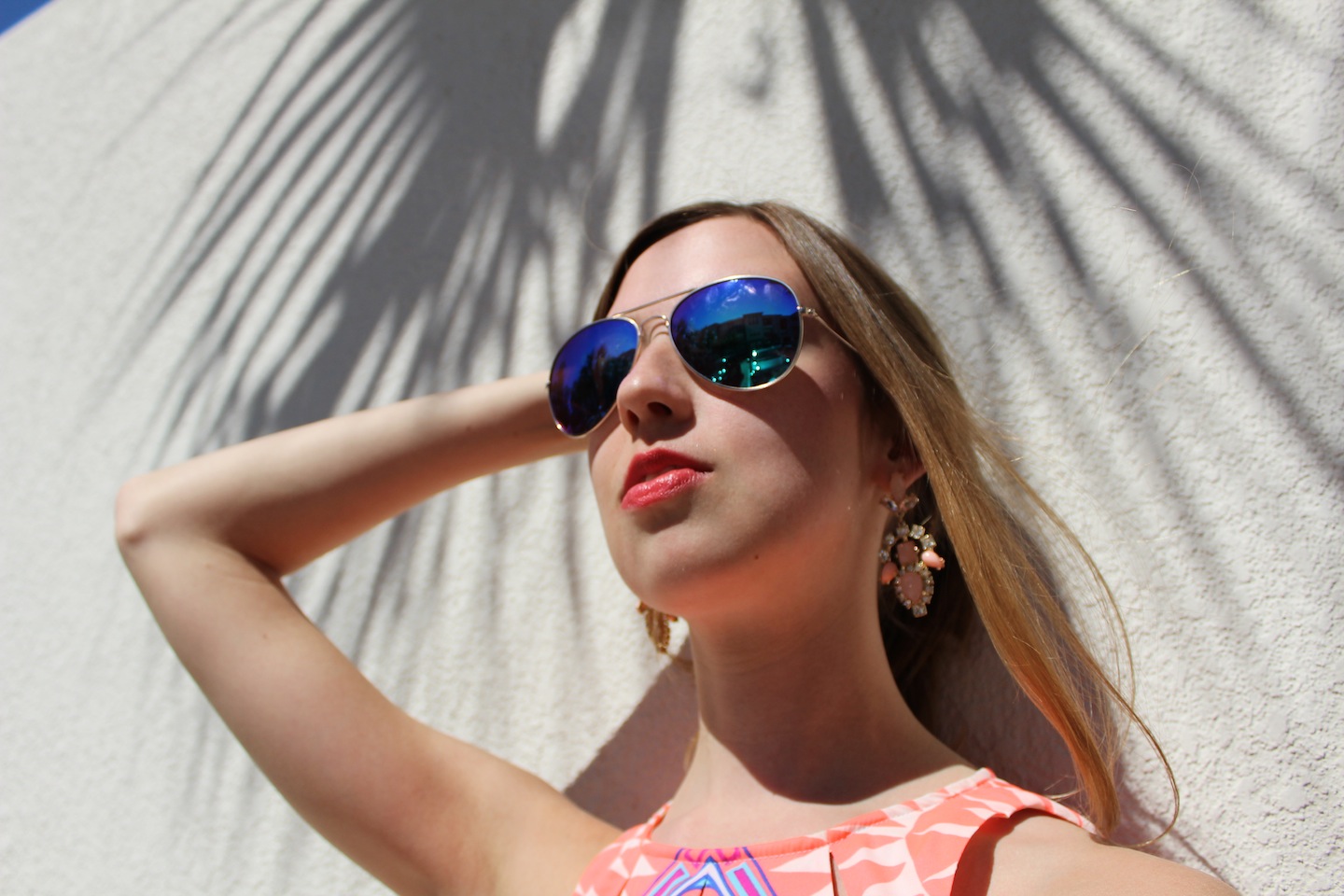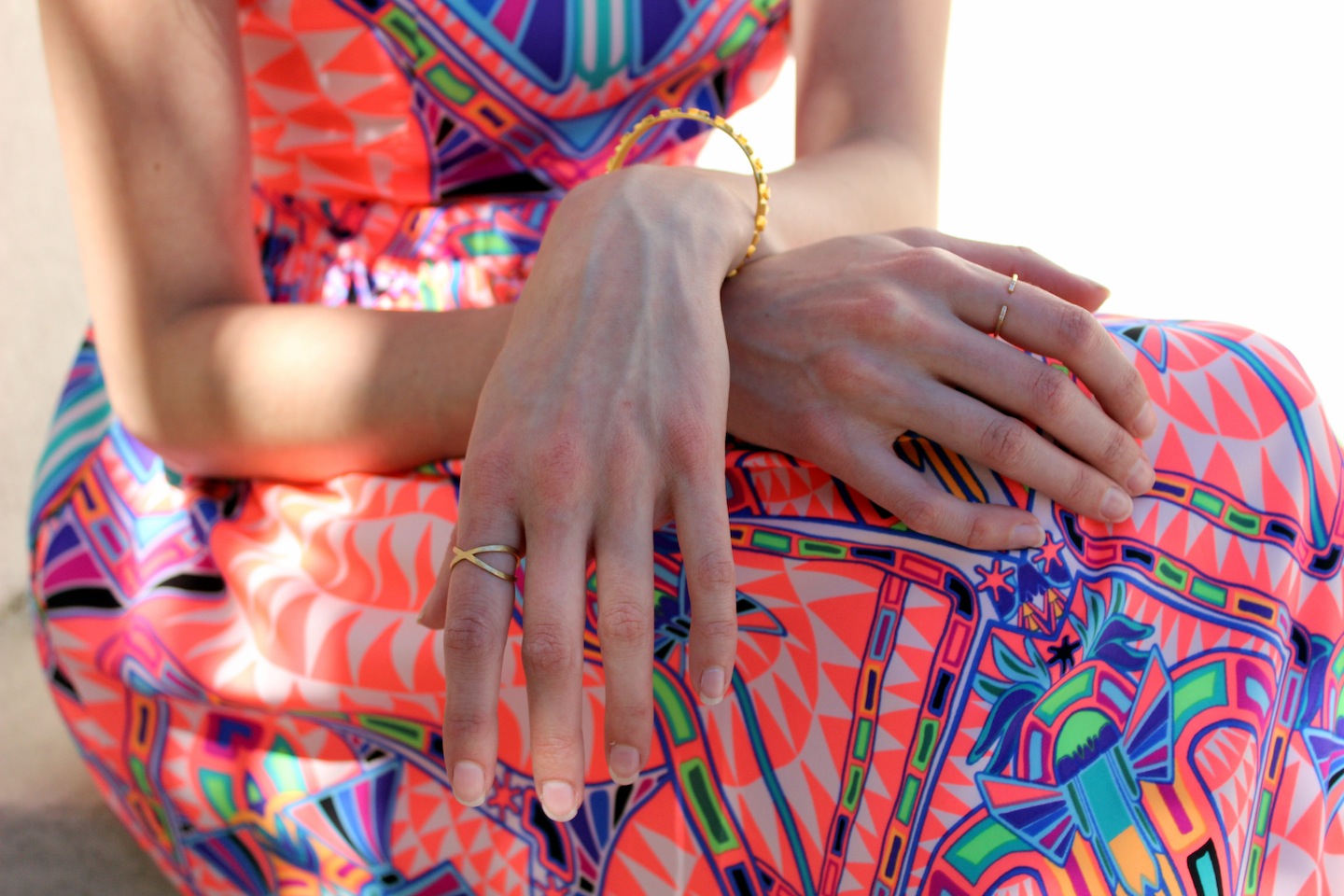 Mara Hoffman dress, Vestique sunnies, Rocksbox rings & bracelet, Lulu's heels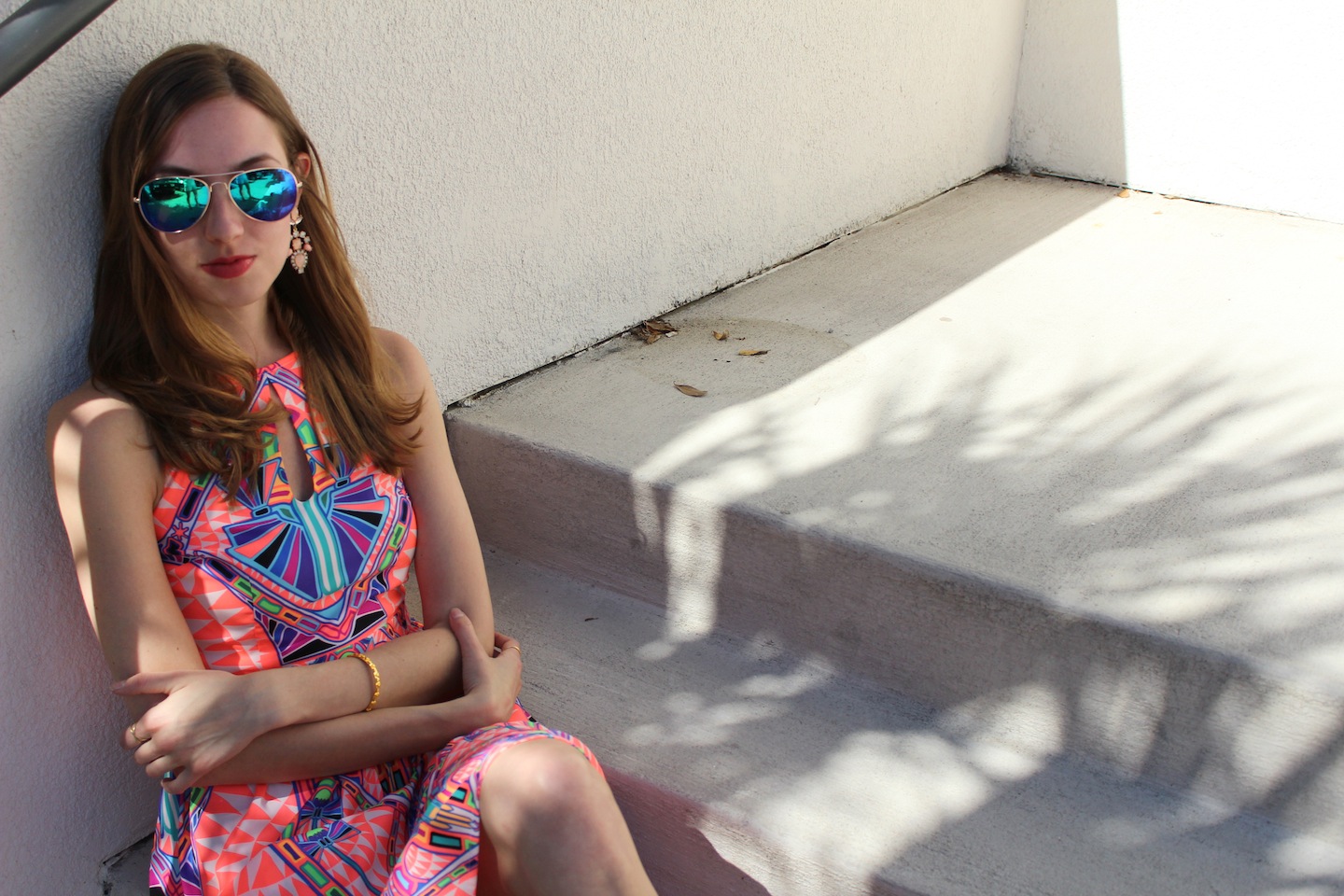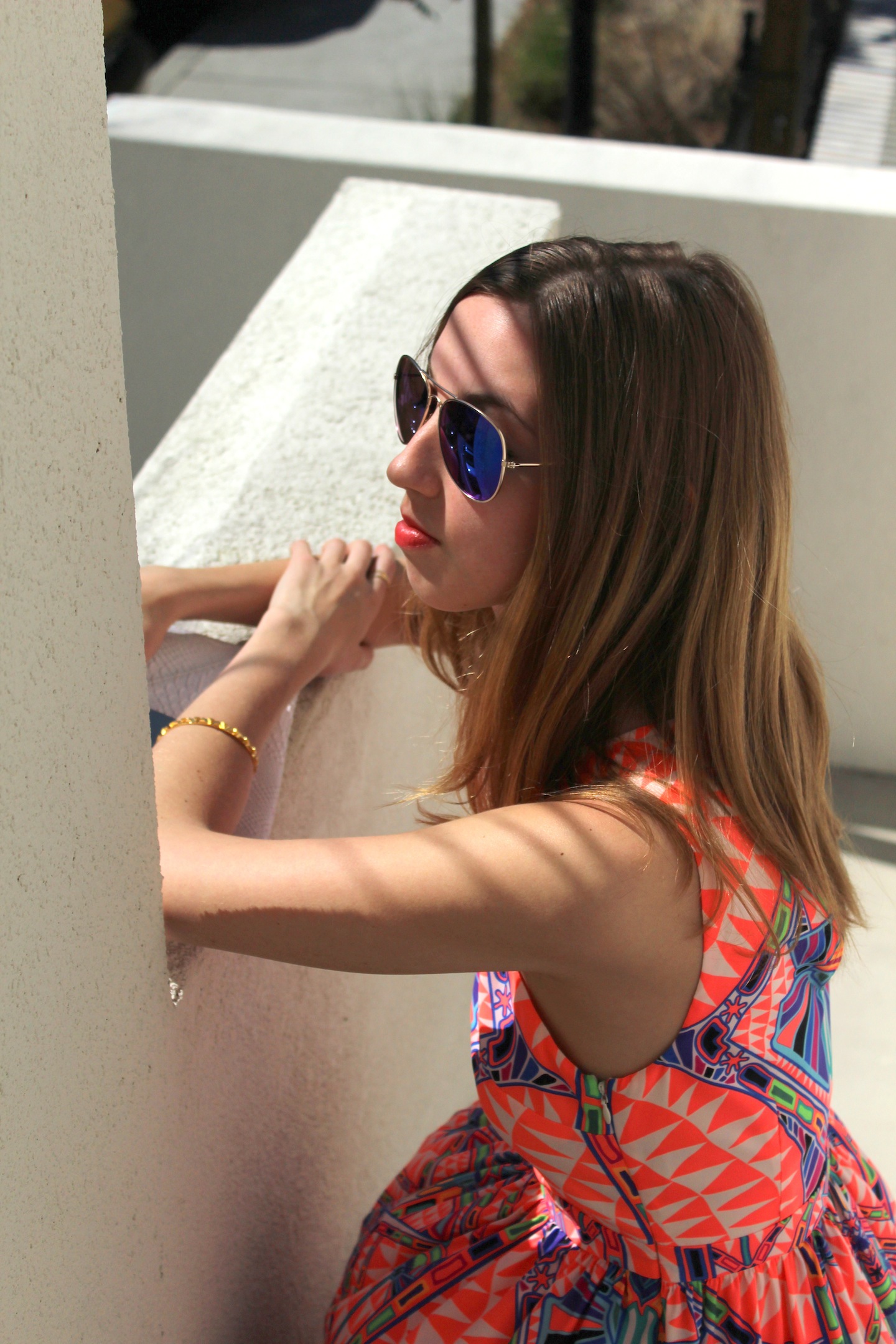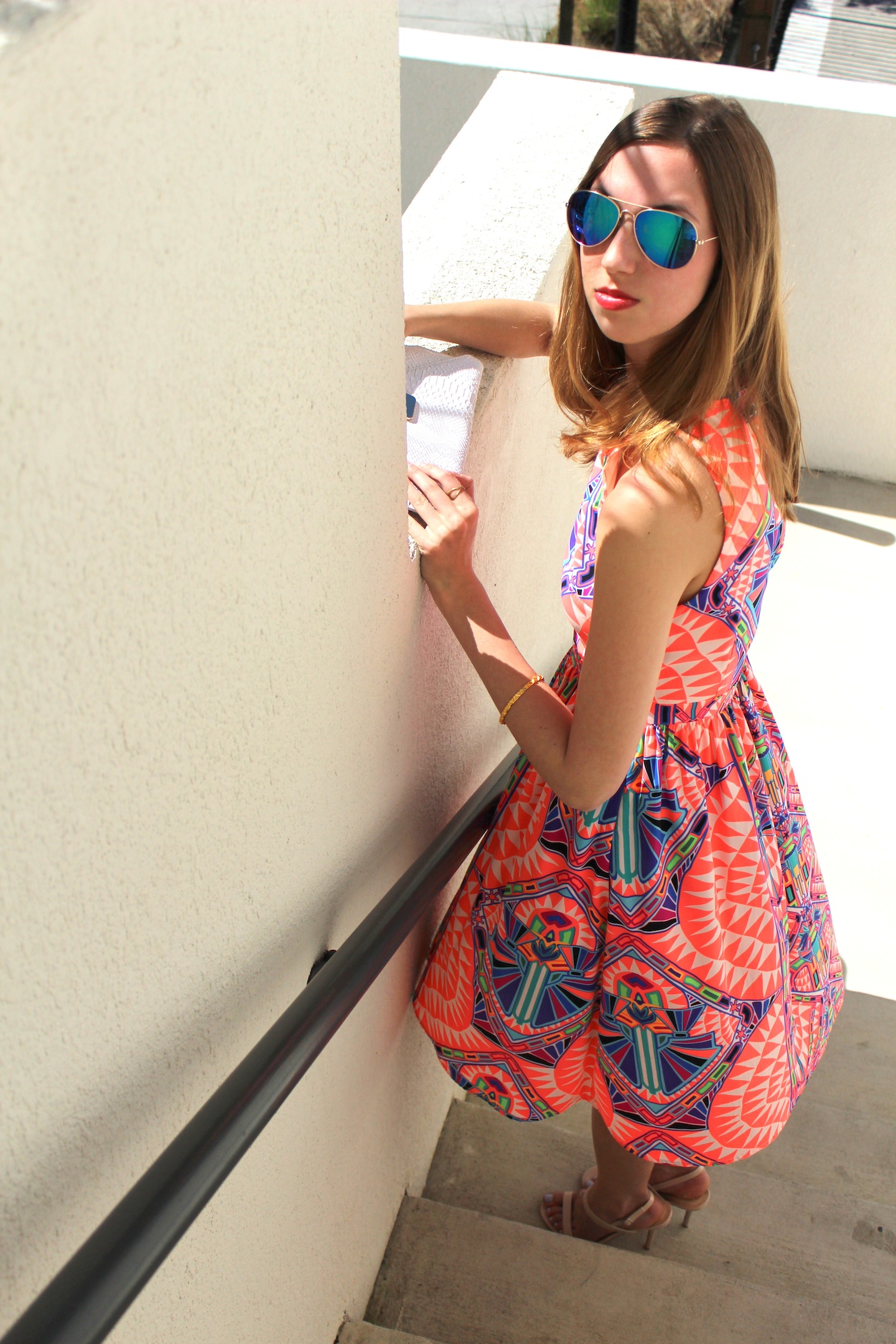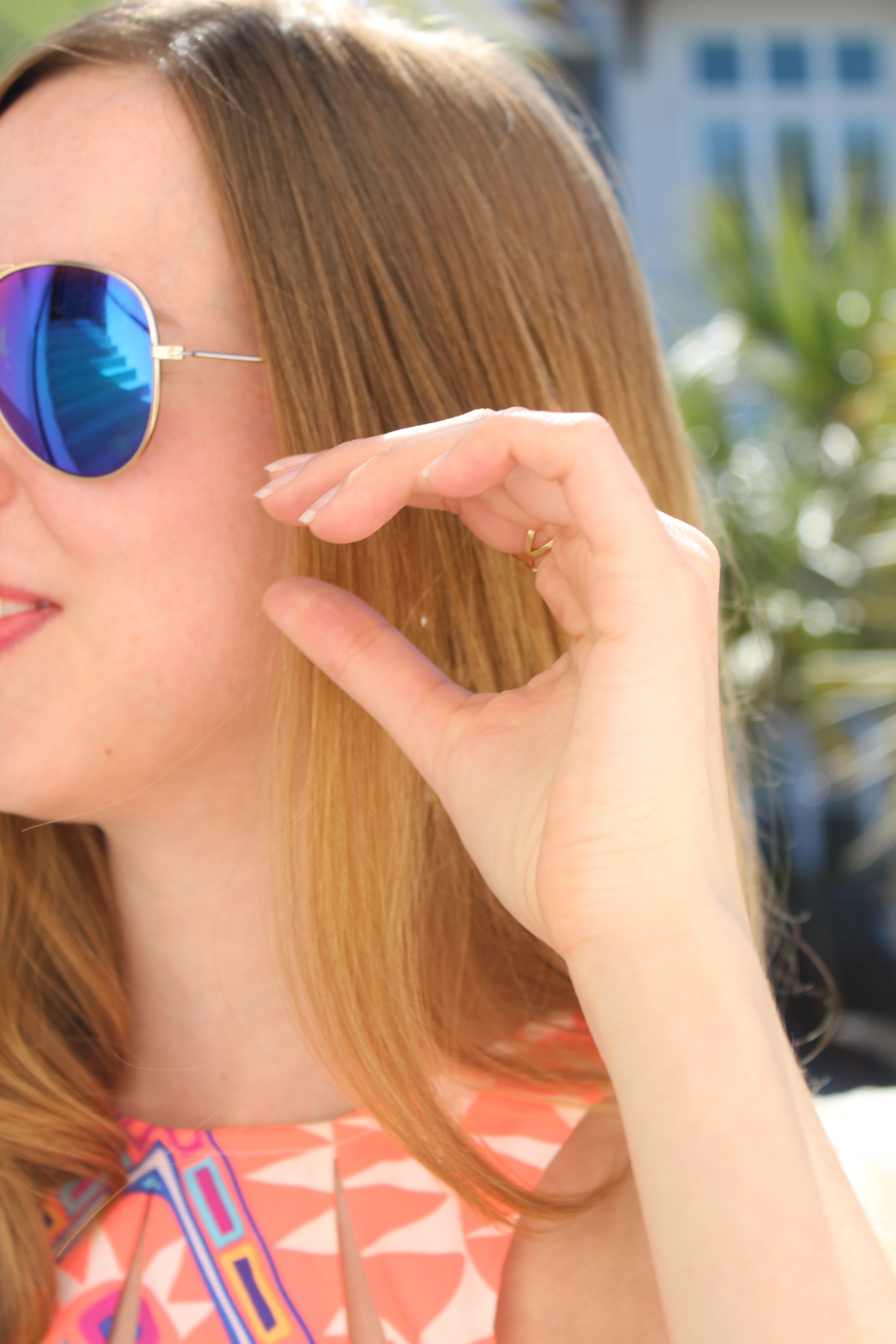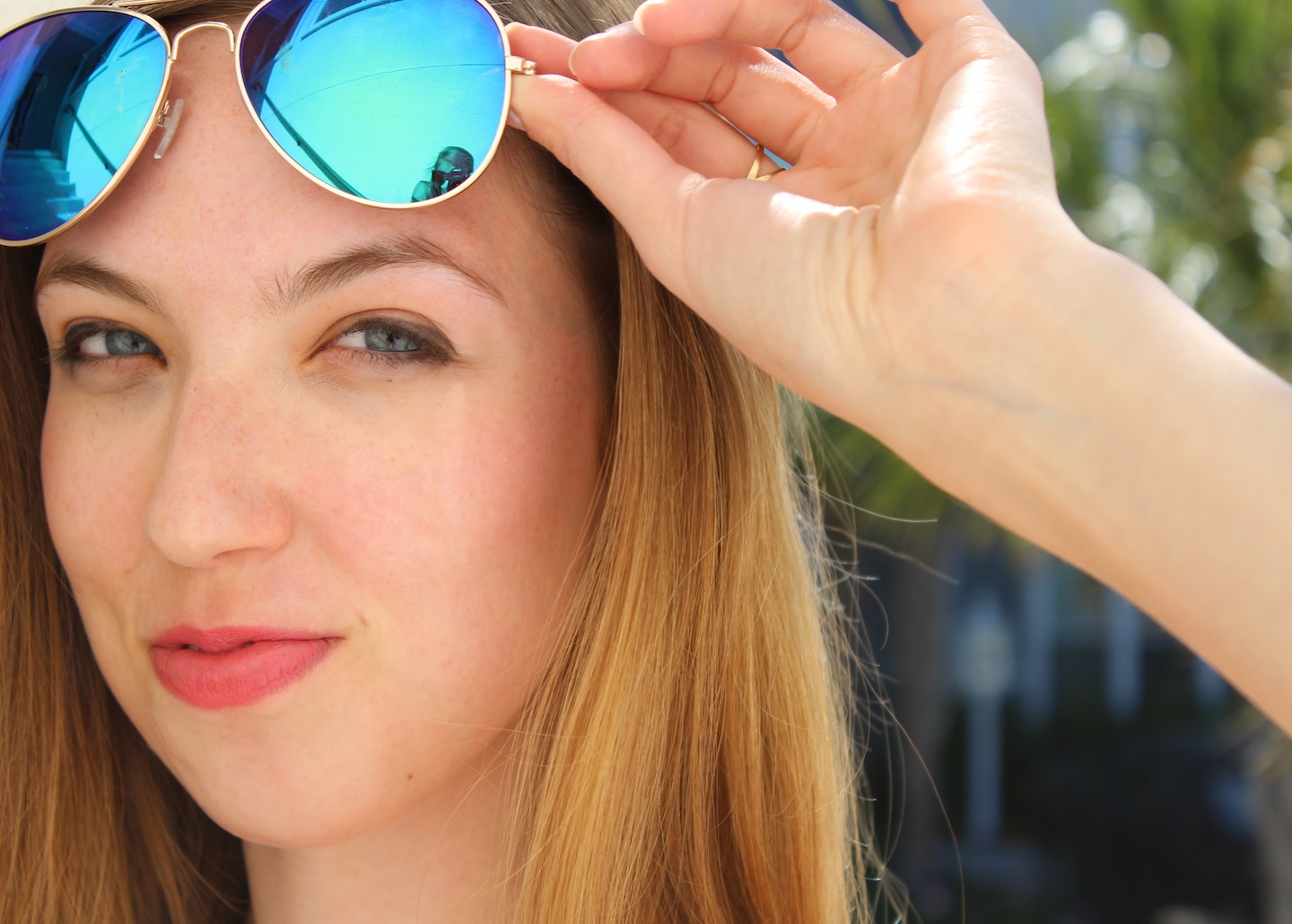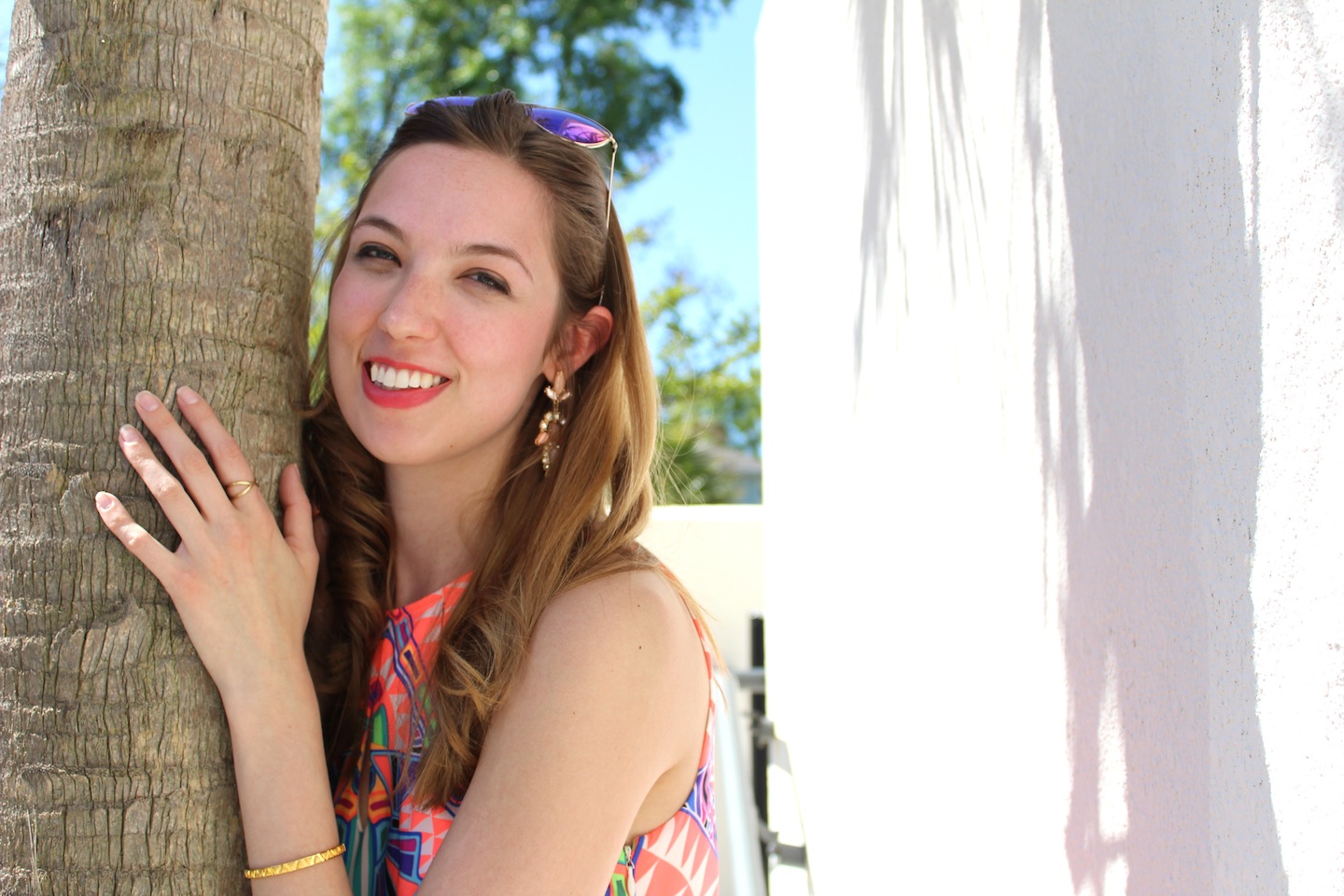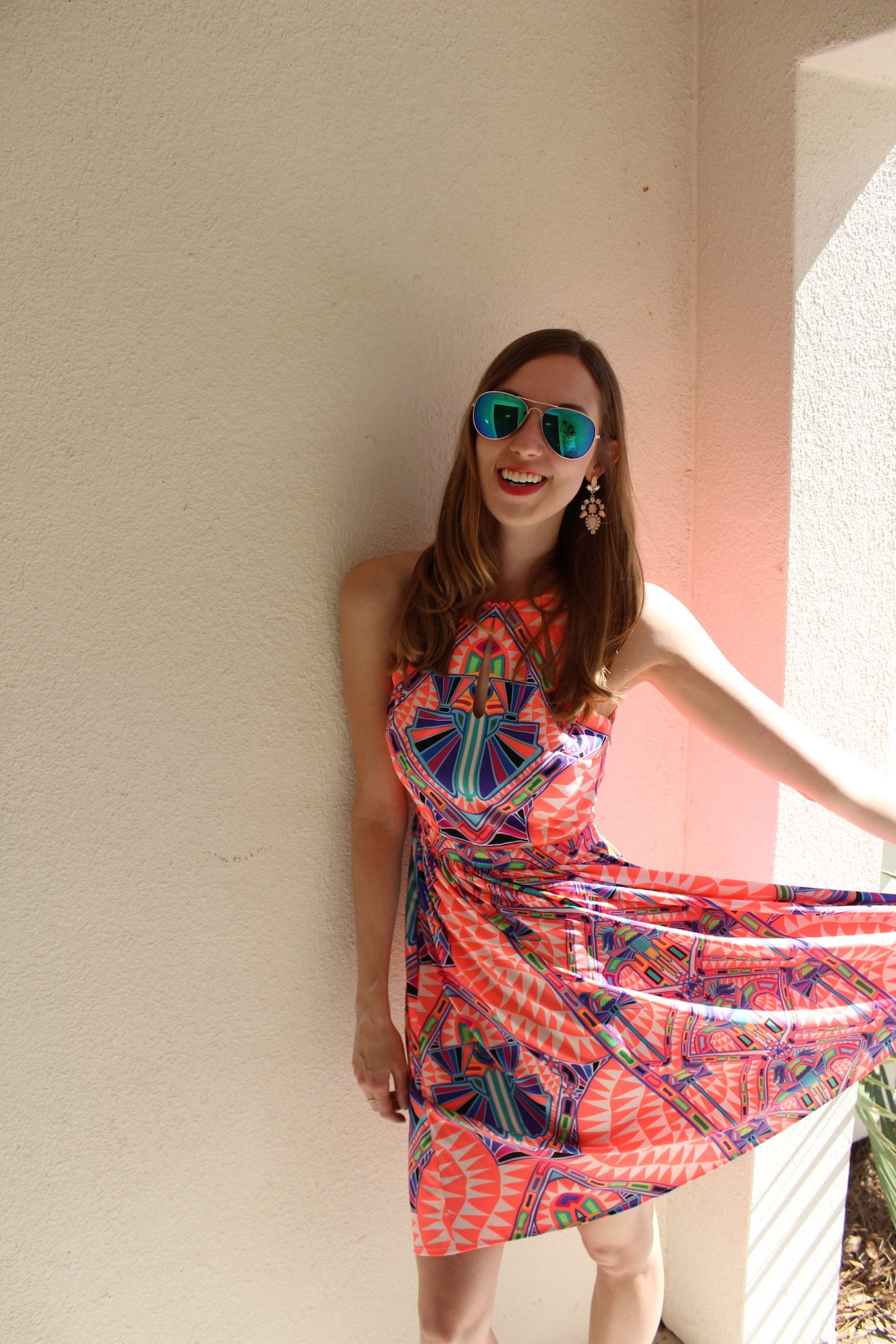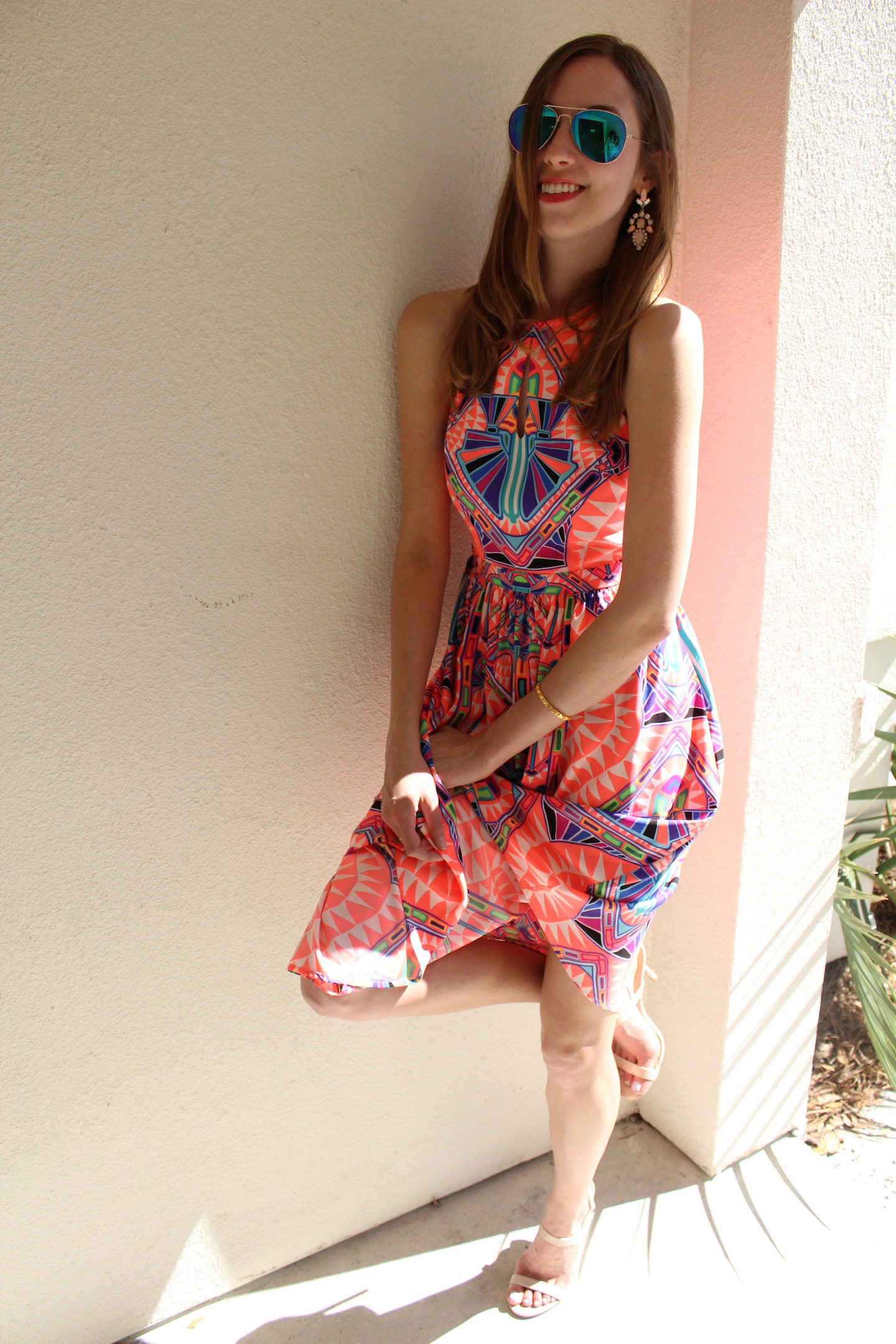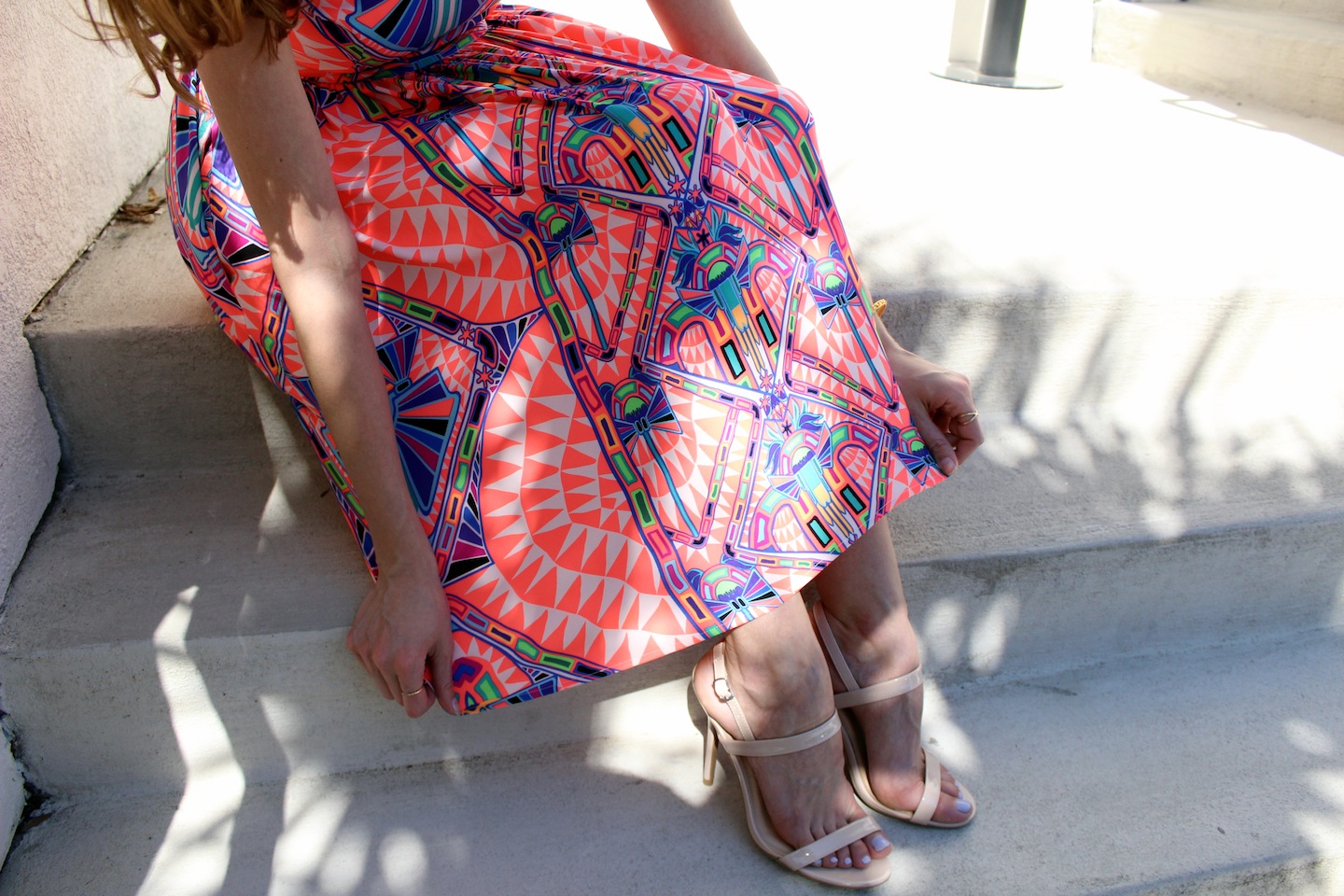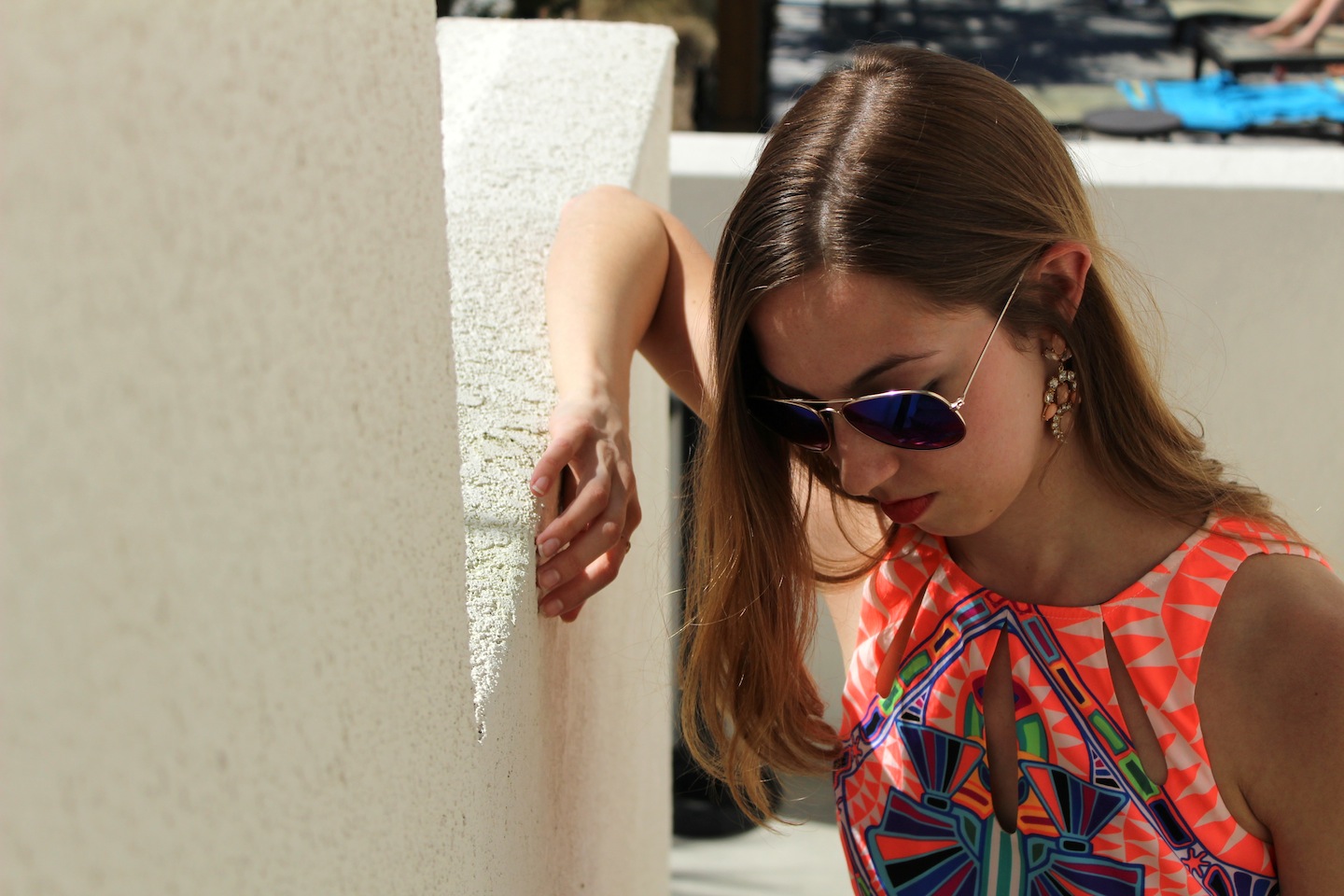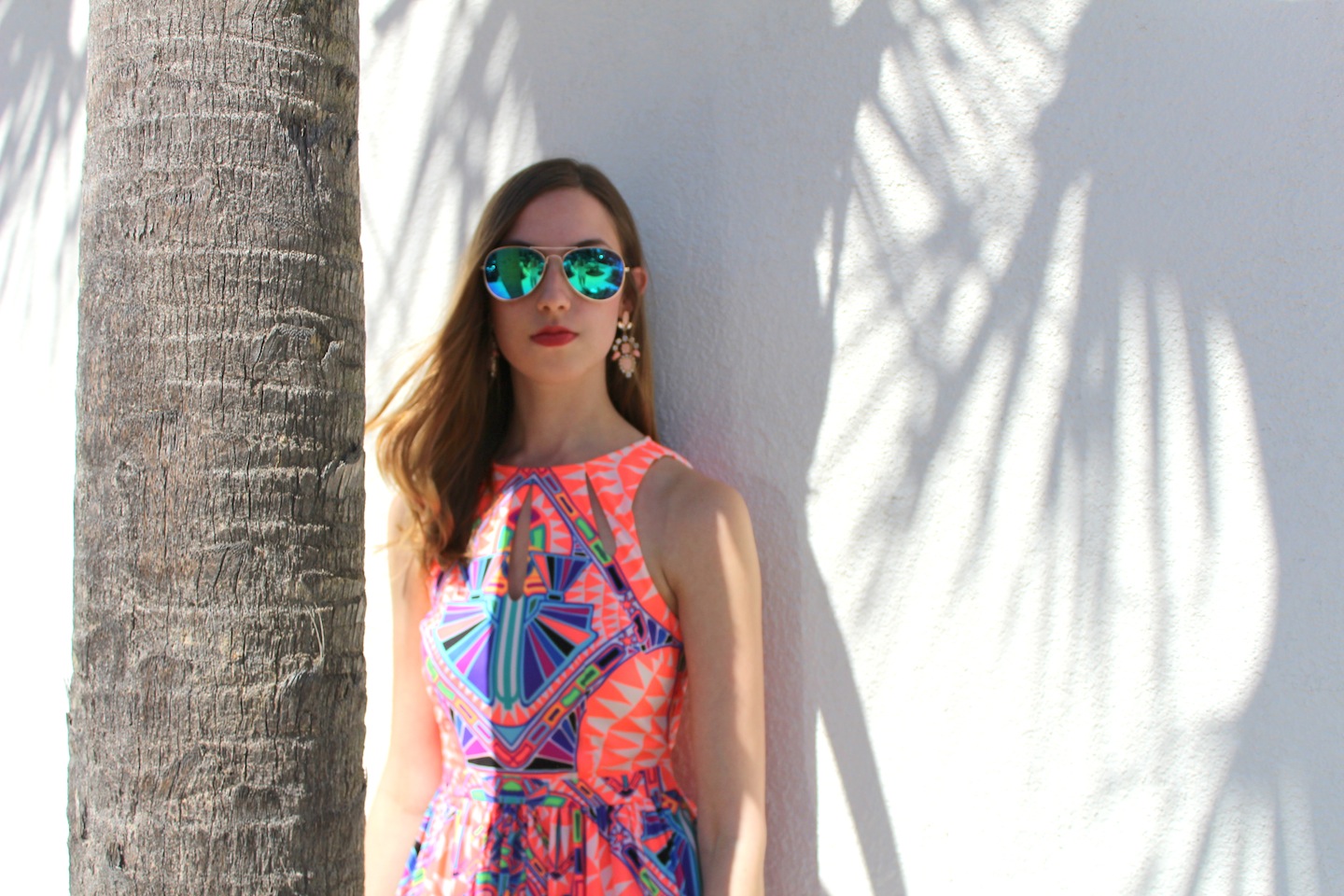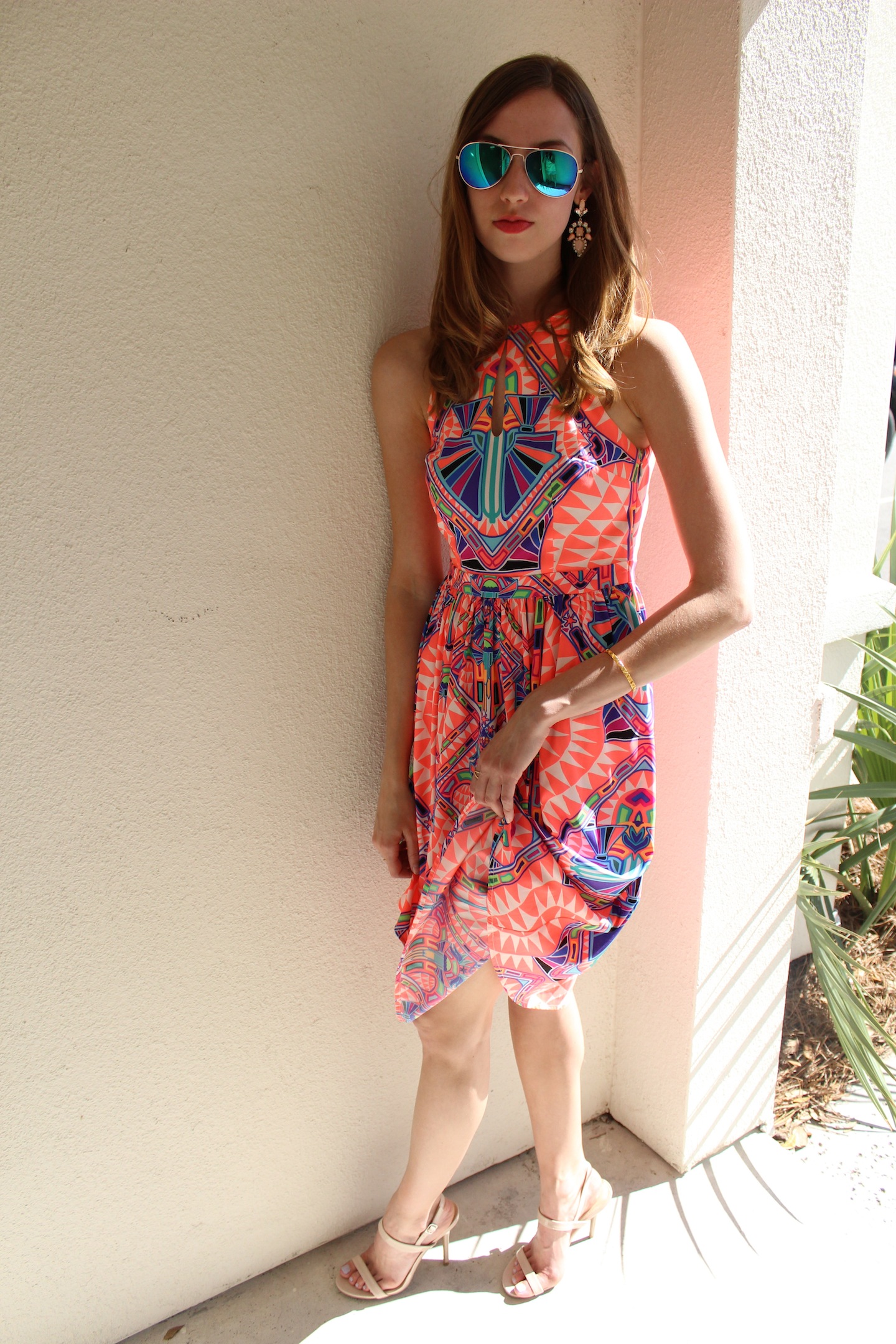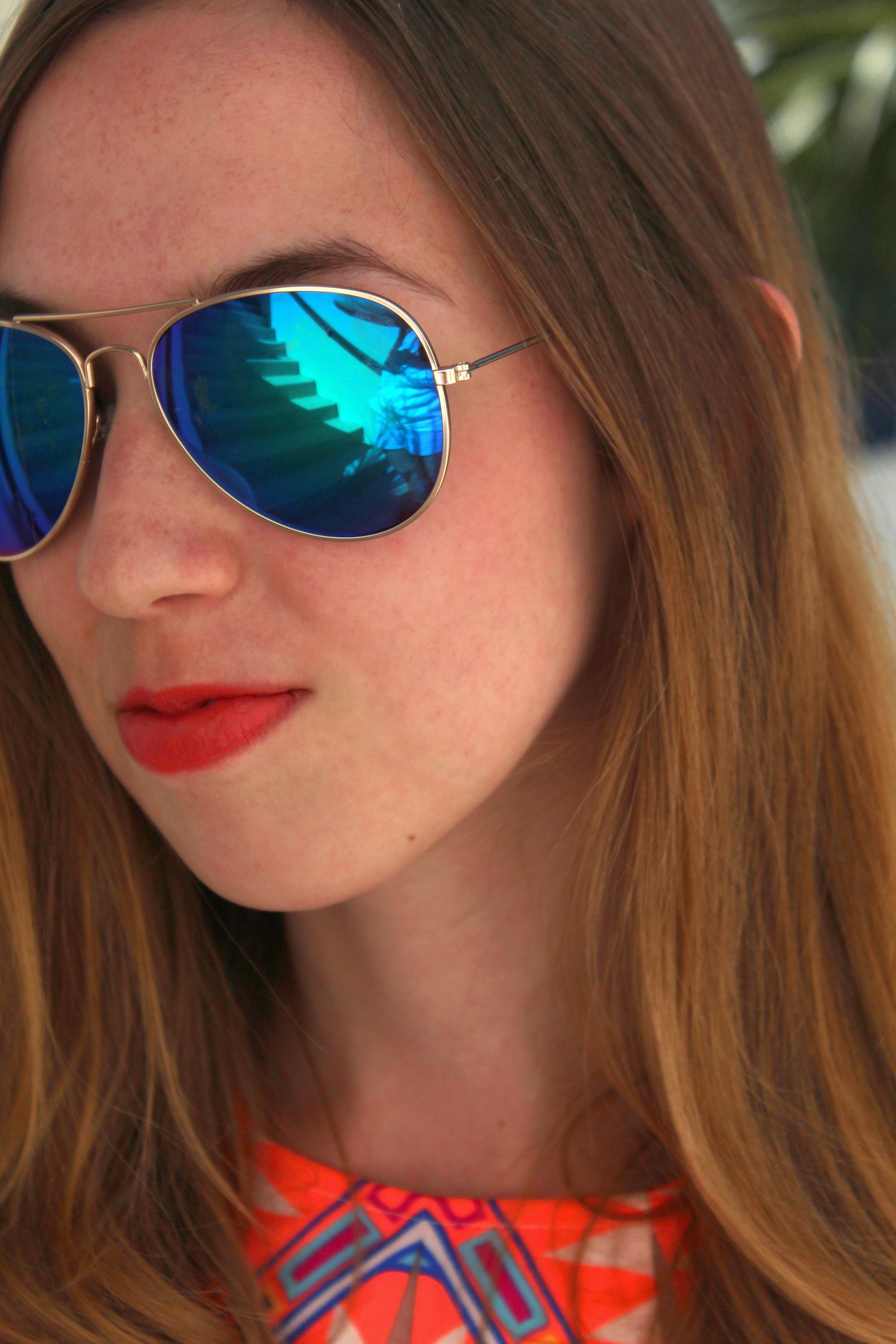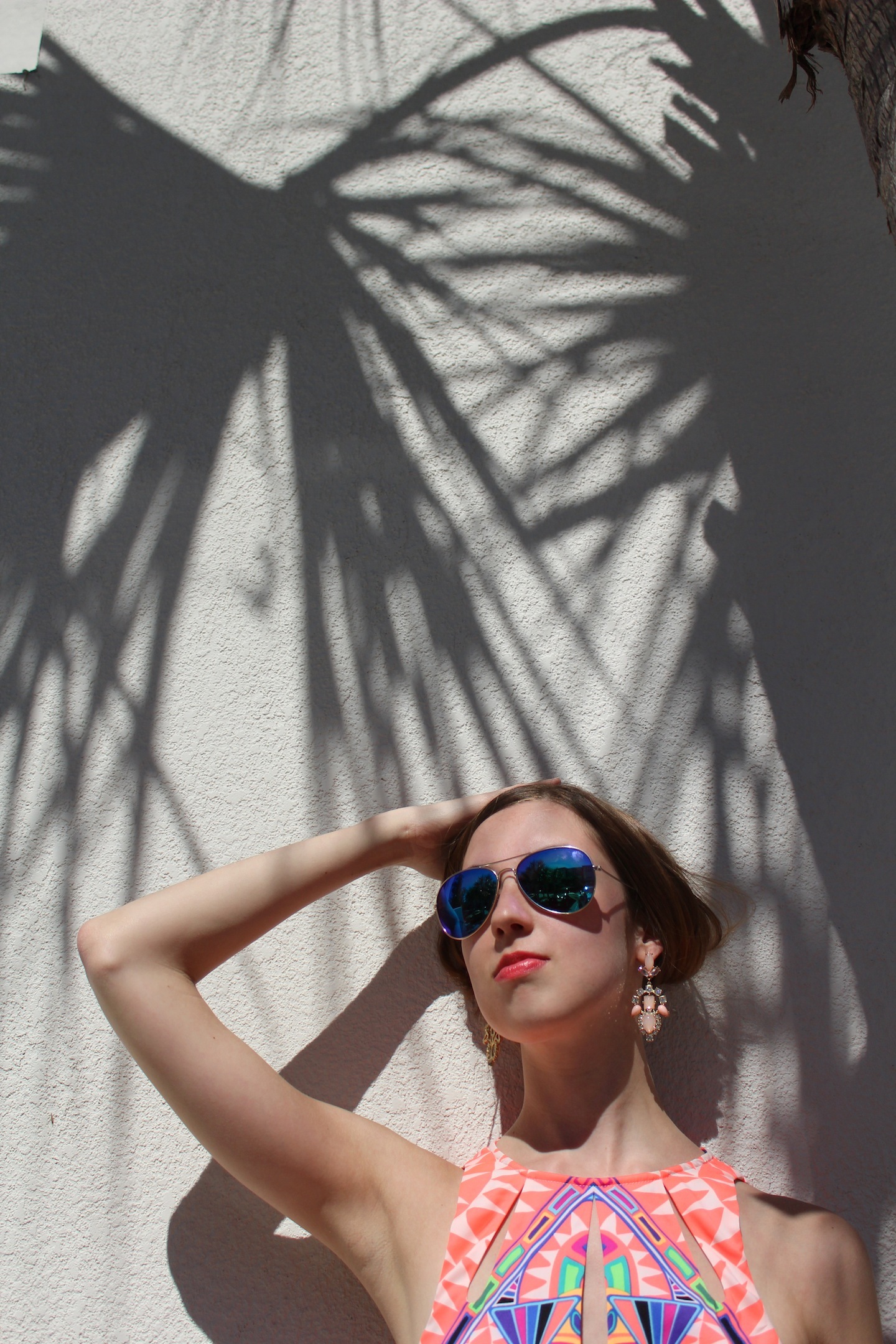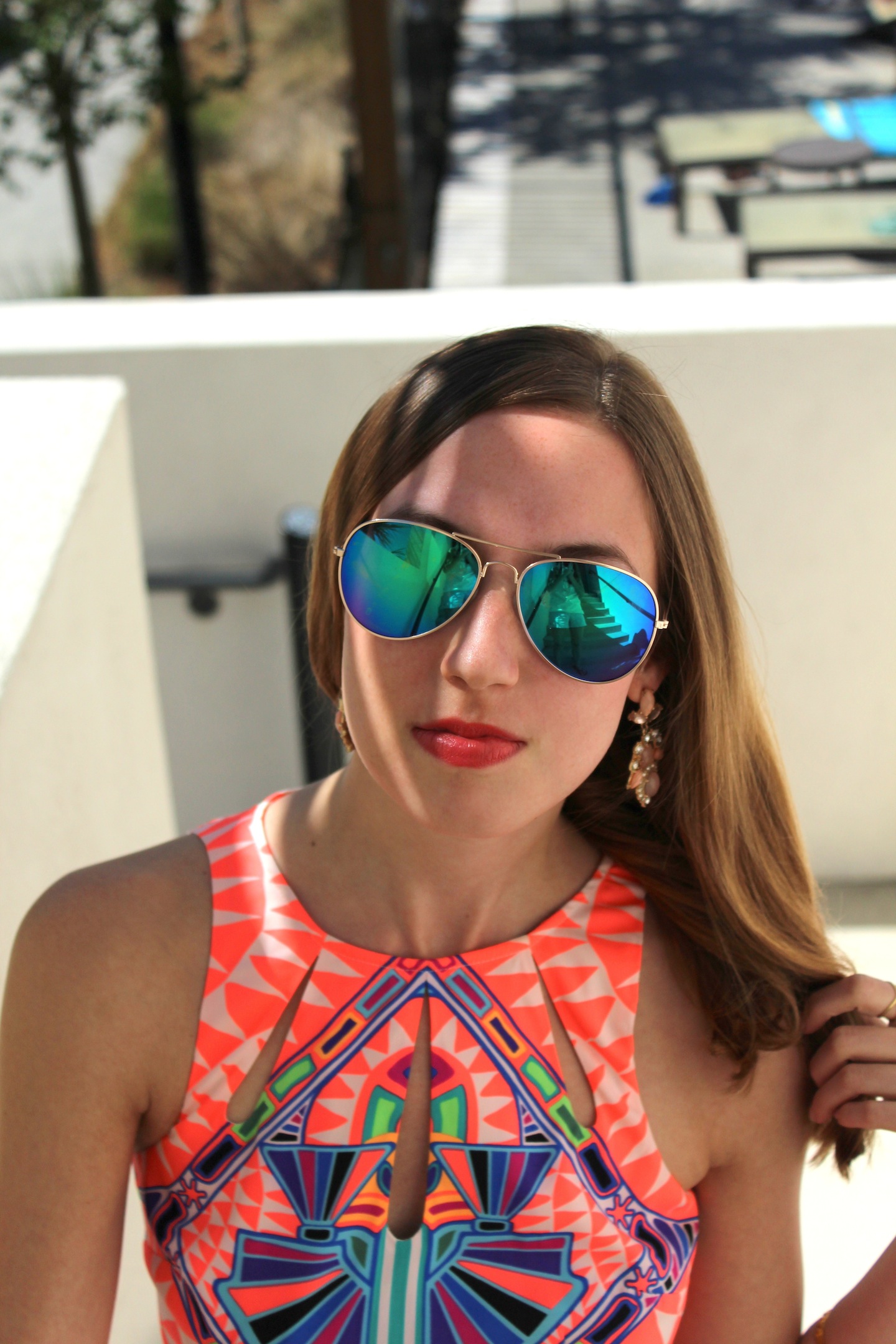 Photography by Amy Luke