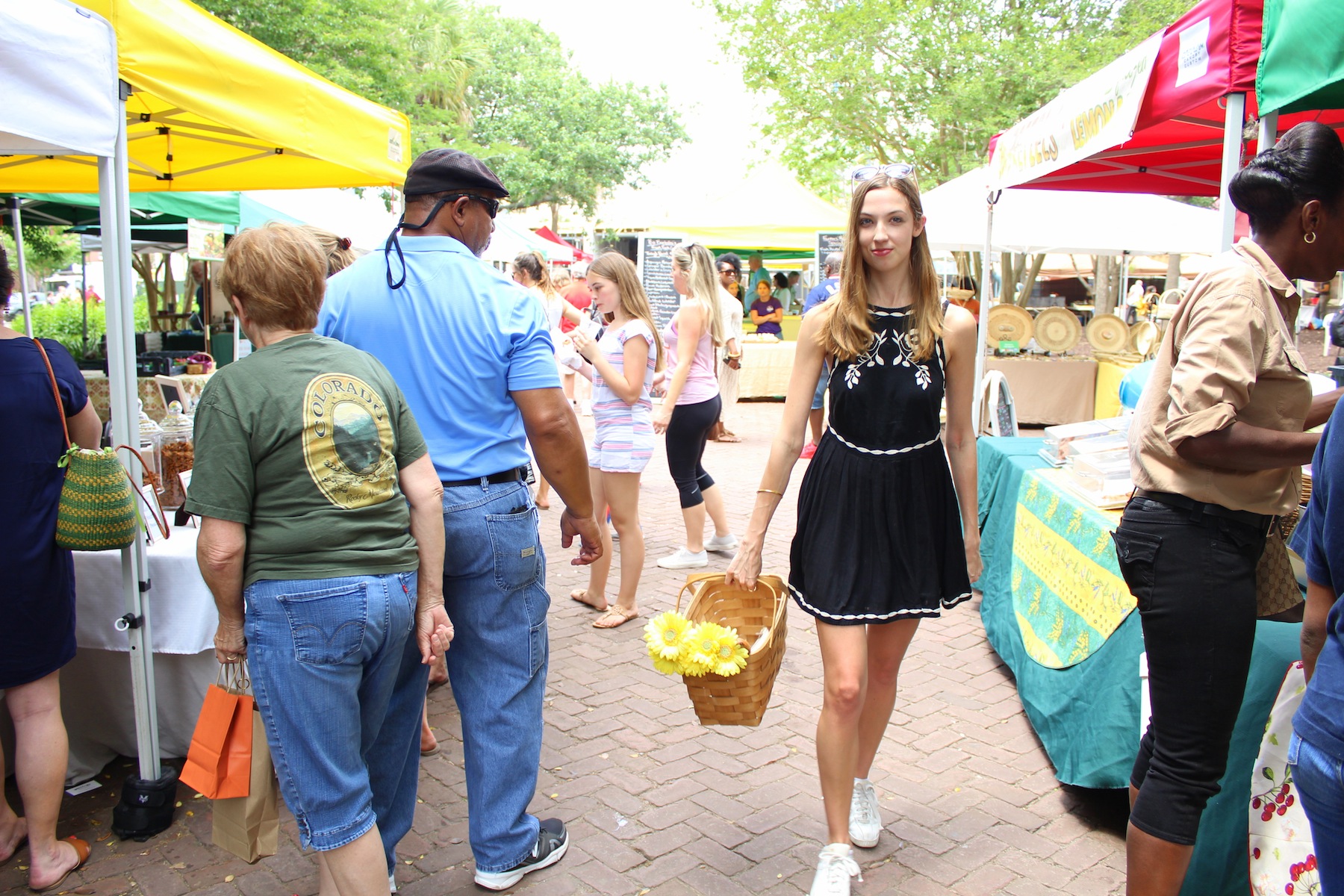 Mmm a Saturday without work. They are so rare, so few and far between that when one finally rolls around, I hardly know what to do with myself! Fortunately, there is always the perfect solution for starting the day on a high note. The energy, the food at our downtown Farmer's Market in Marion Square is unparalleled. Everyone is in the best mood and why not? It's sunny, it's Saturday and here in our little square of the world, we have all we need. Let's take a little stroll through, shall we?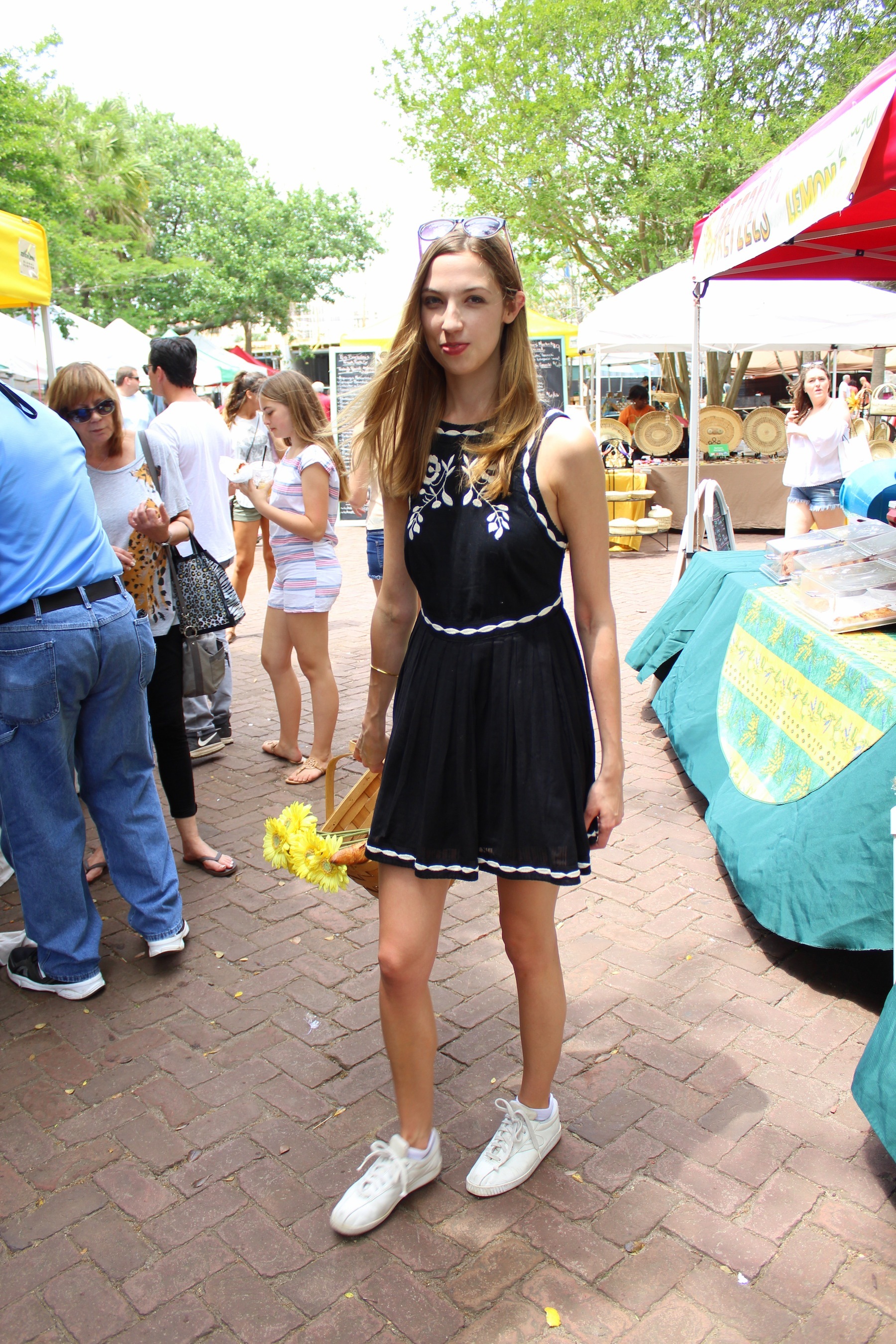 Wearing: Free People dress, Tretorn sneakers, H&M sunnies, Julie Vos bracelet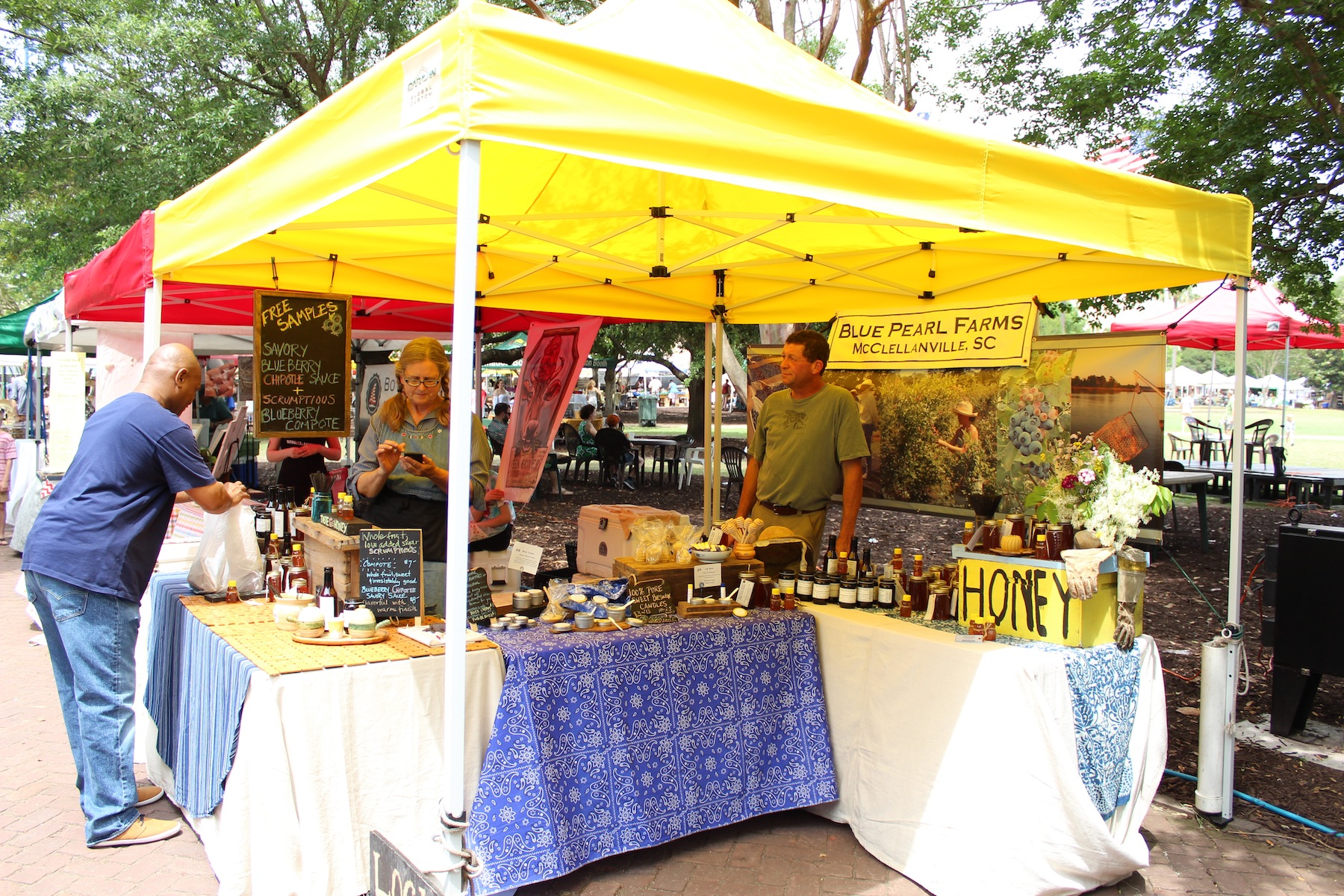 First up, you must stop at Blue Pearl Farms honey stand. I'm really enjoying their Wildflower honey right now, but all of their options are delicious. I can't believe I'm saying this, but good honey is like good wine– complex & smooth, often with a lasting sweetness 🙂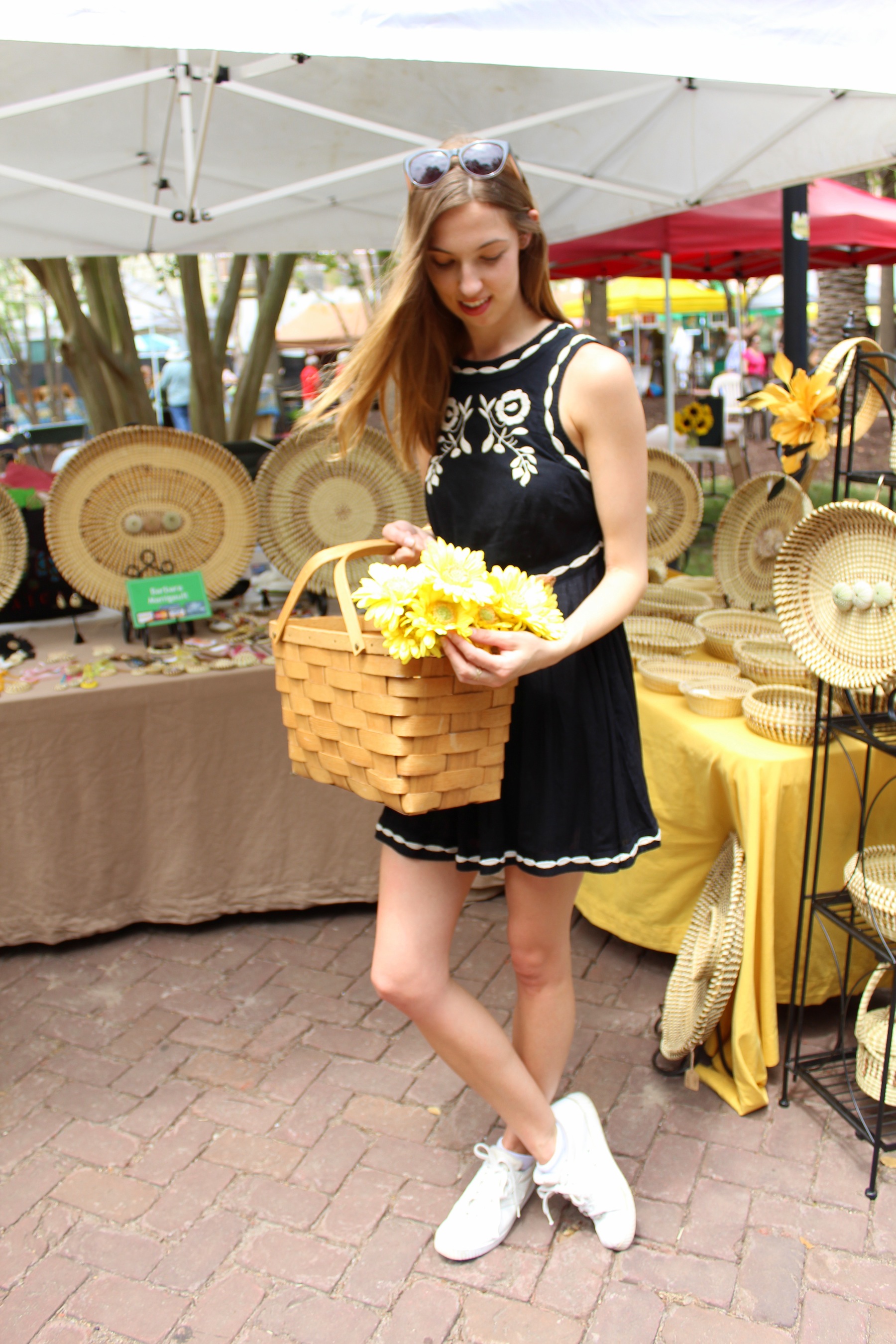 Wishing my basket was made of sweetgrass, like the ones at this stand. The sweetgrass baskets here have a special draw to locals & tourists alike. I really admire the intricate handiwork and preservation of such a beautiful cultural tradition.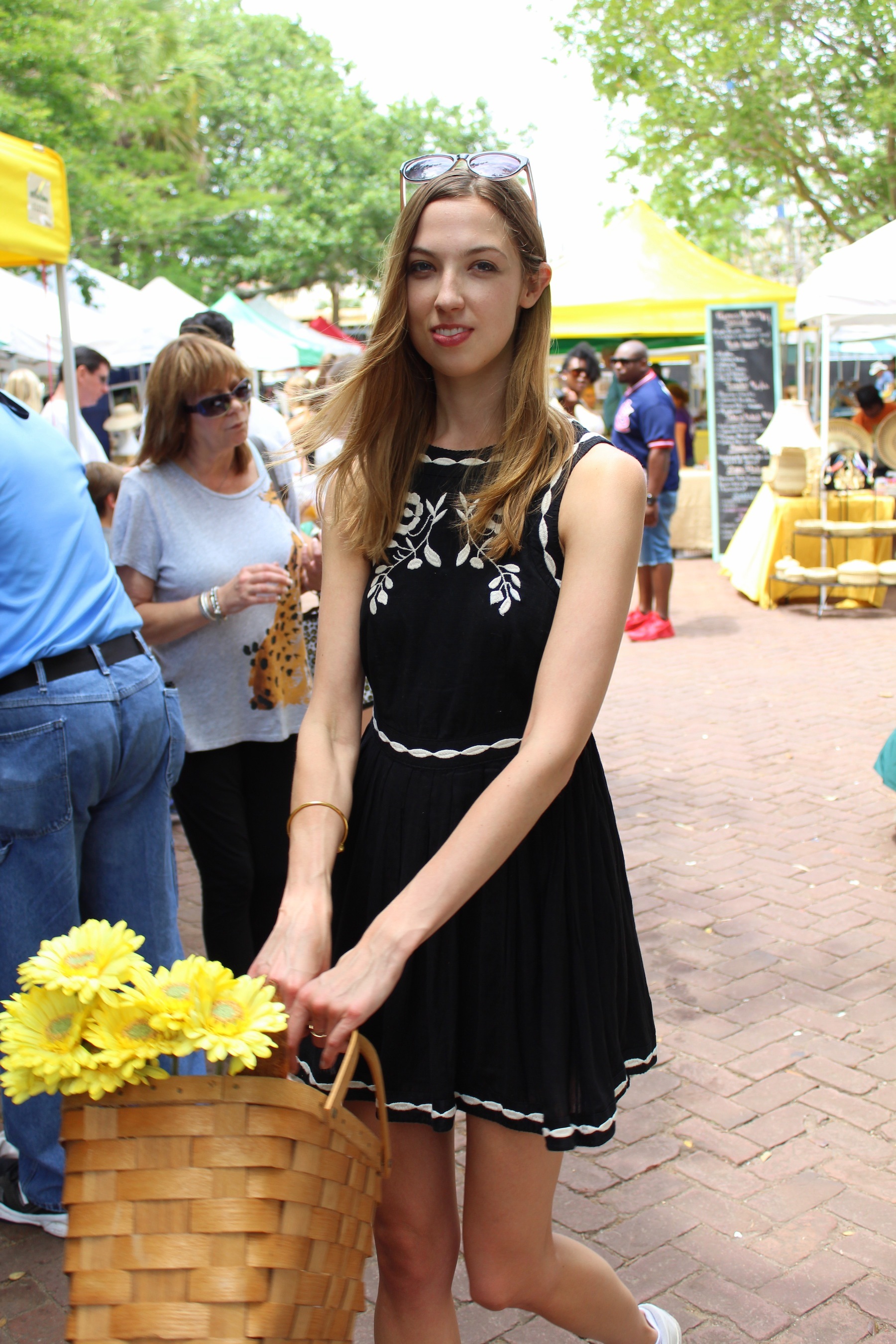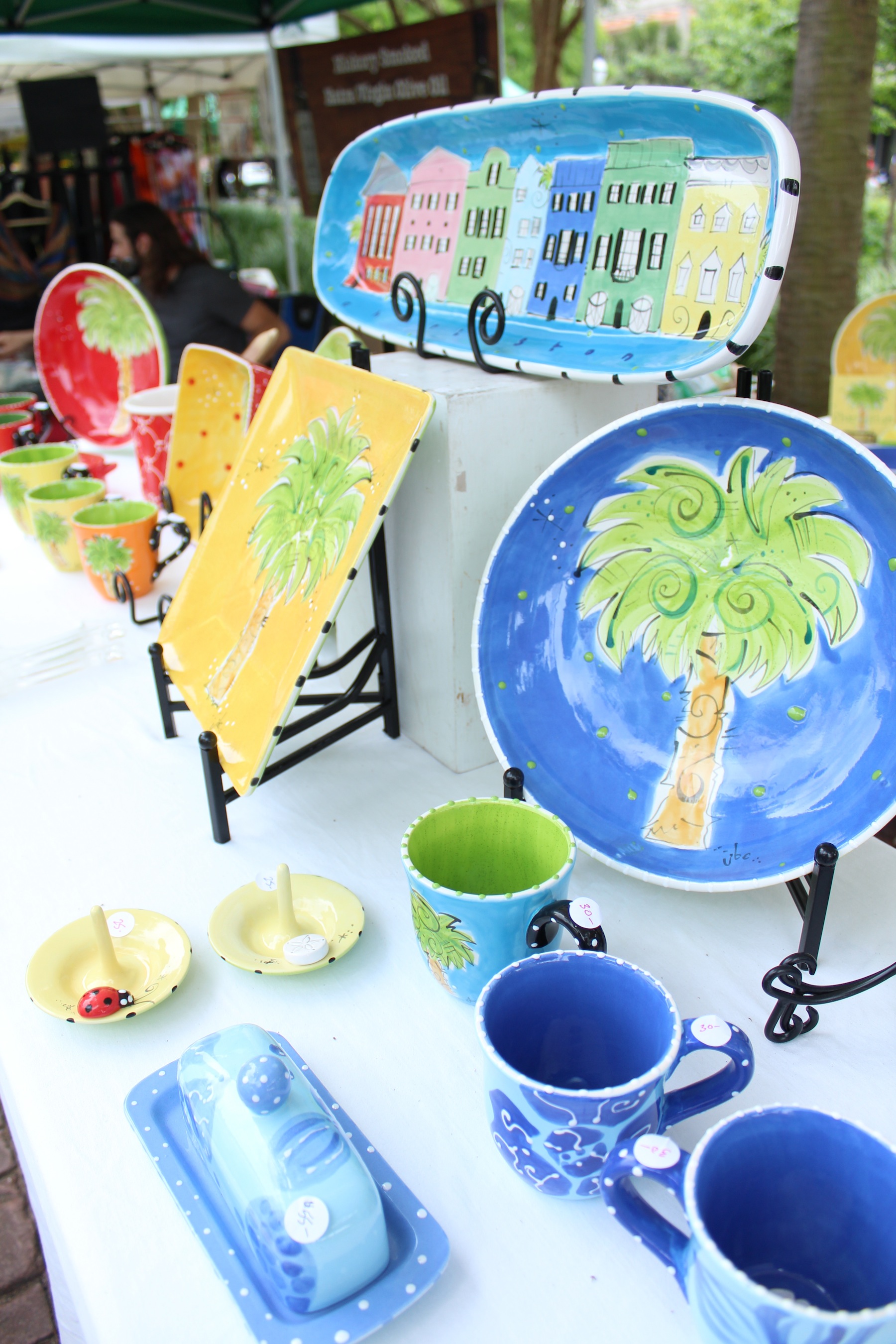 Some hand-painted, whimsical tableware to take to a loved one after a trip to Charleston 🙂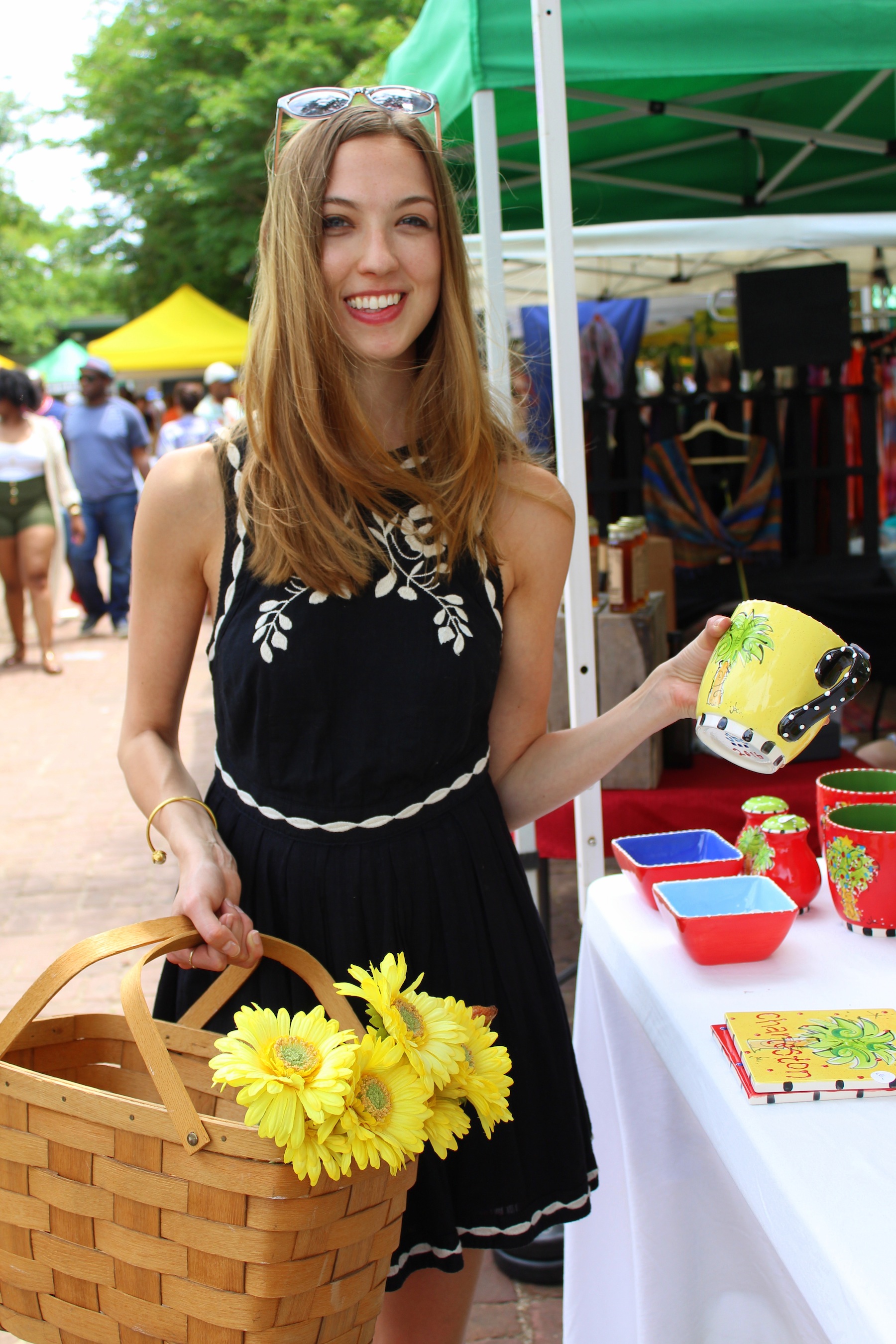 Or an oversized coffee mug for yourself! These are from Rainbow Row Fun.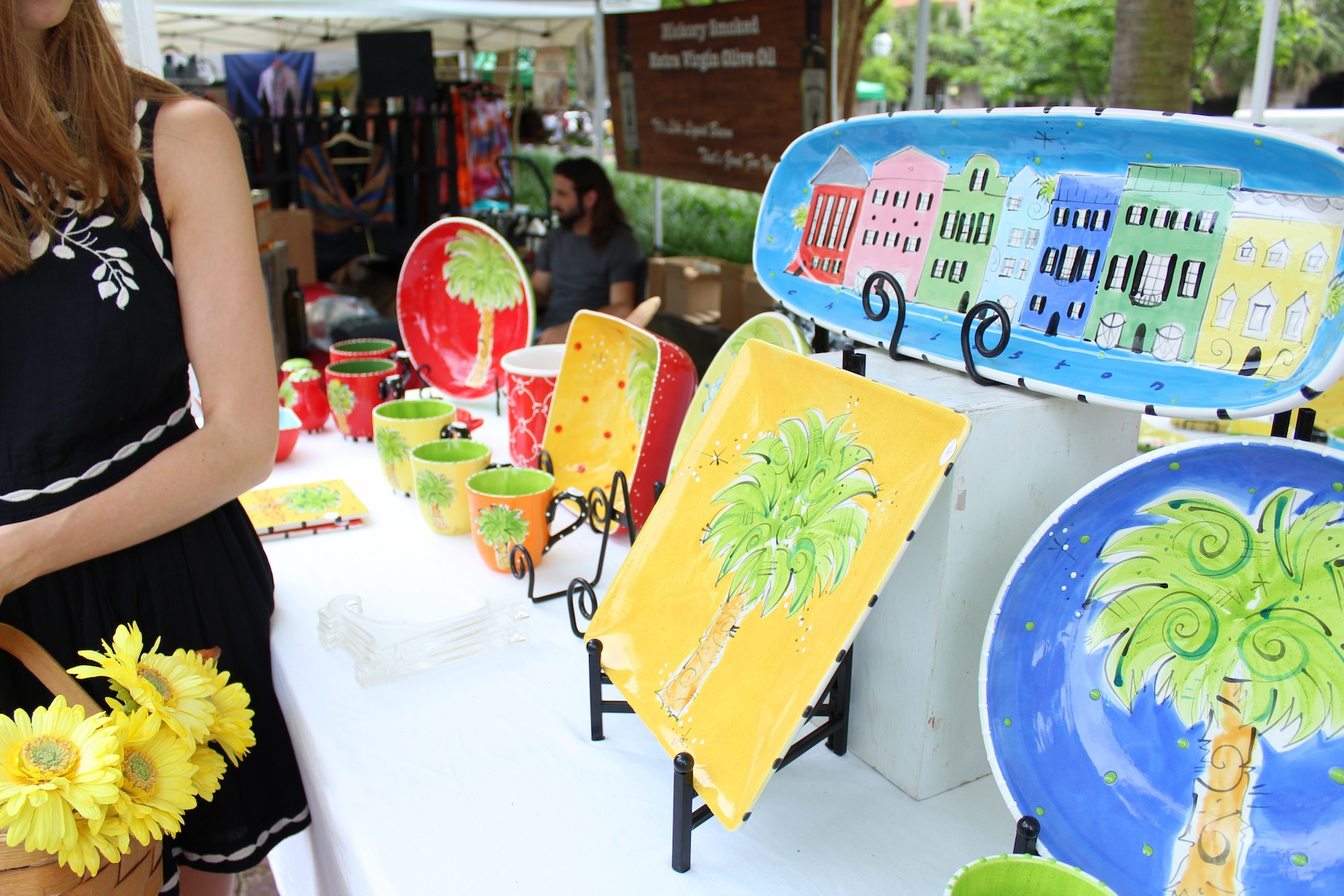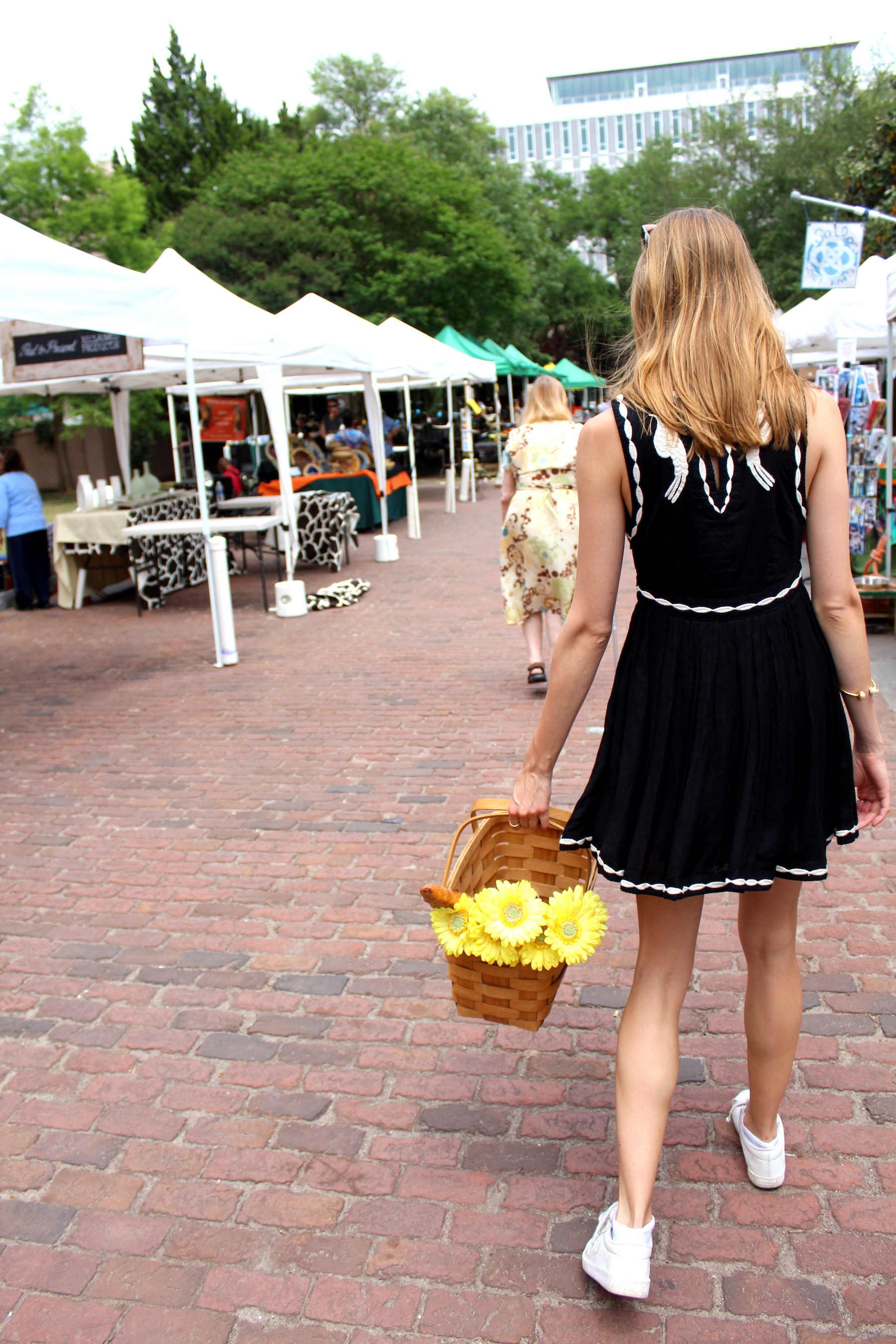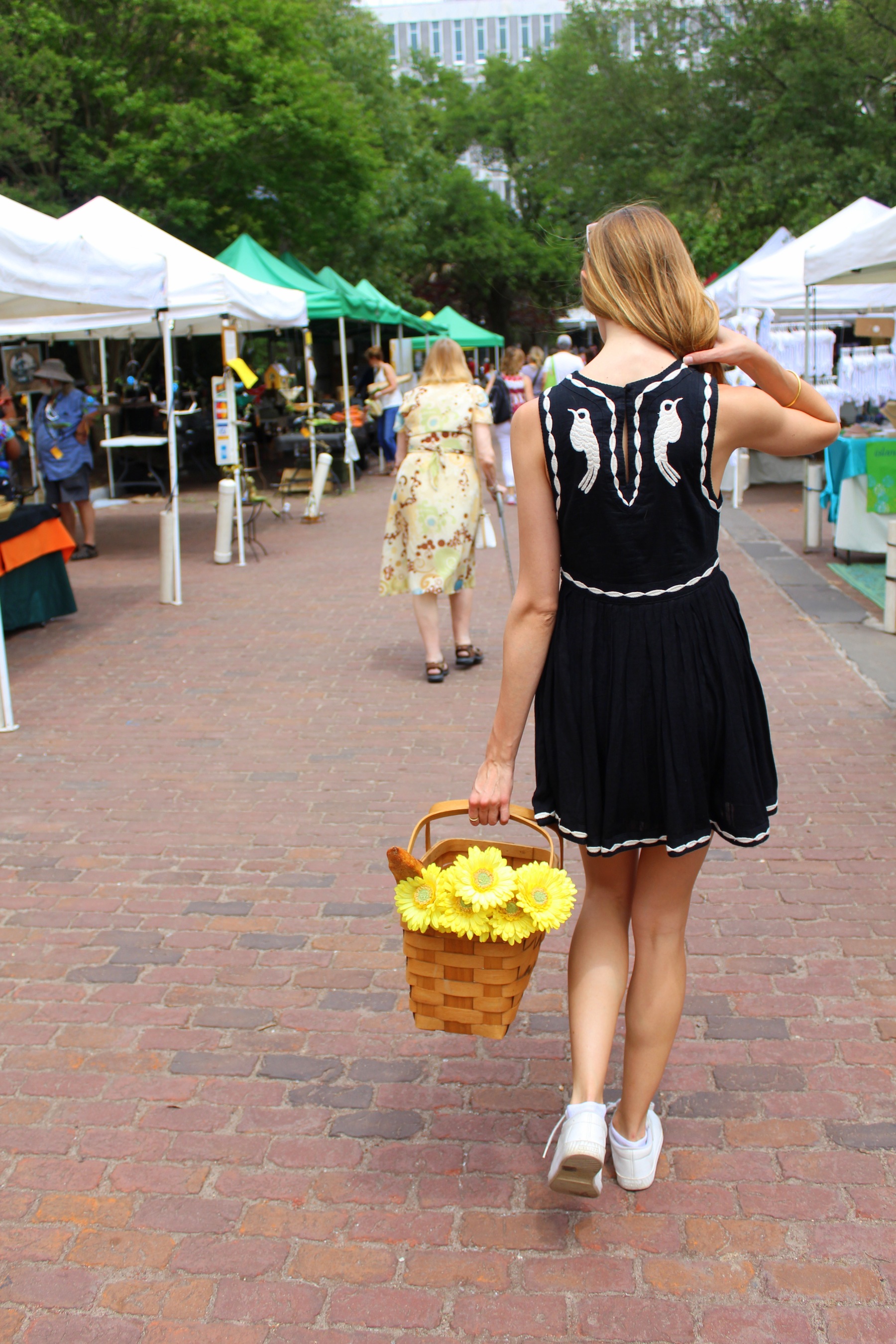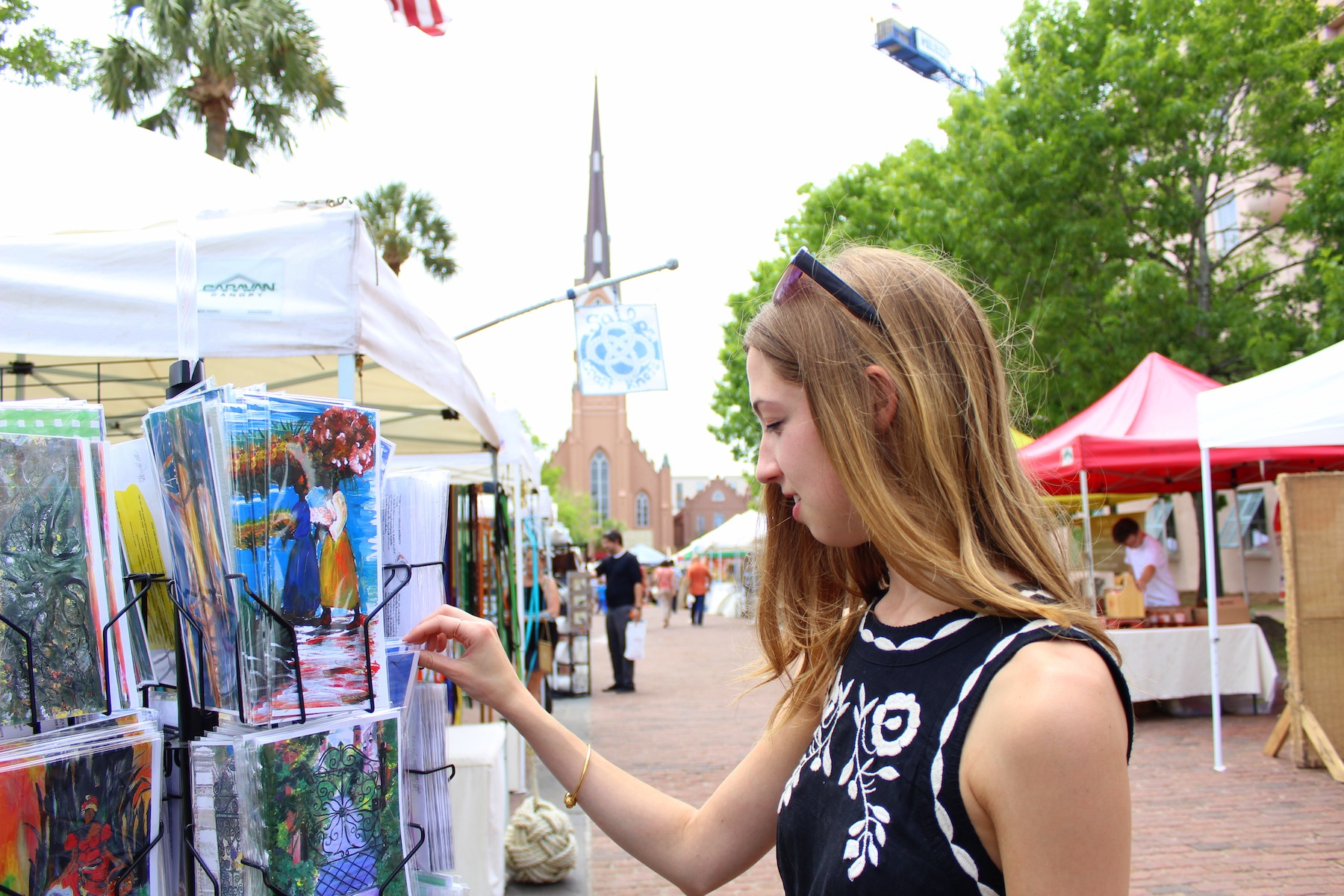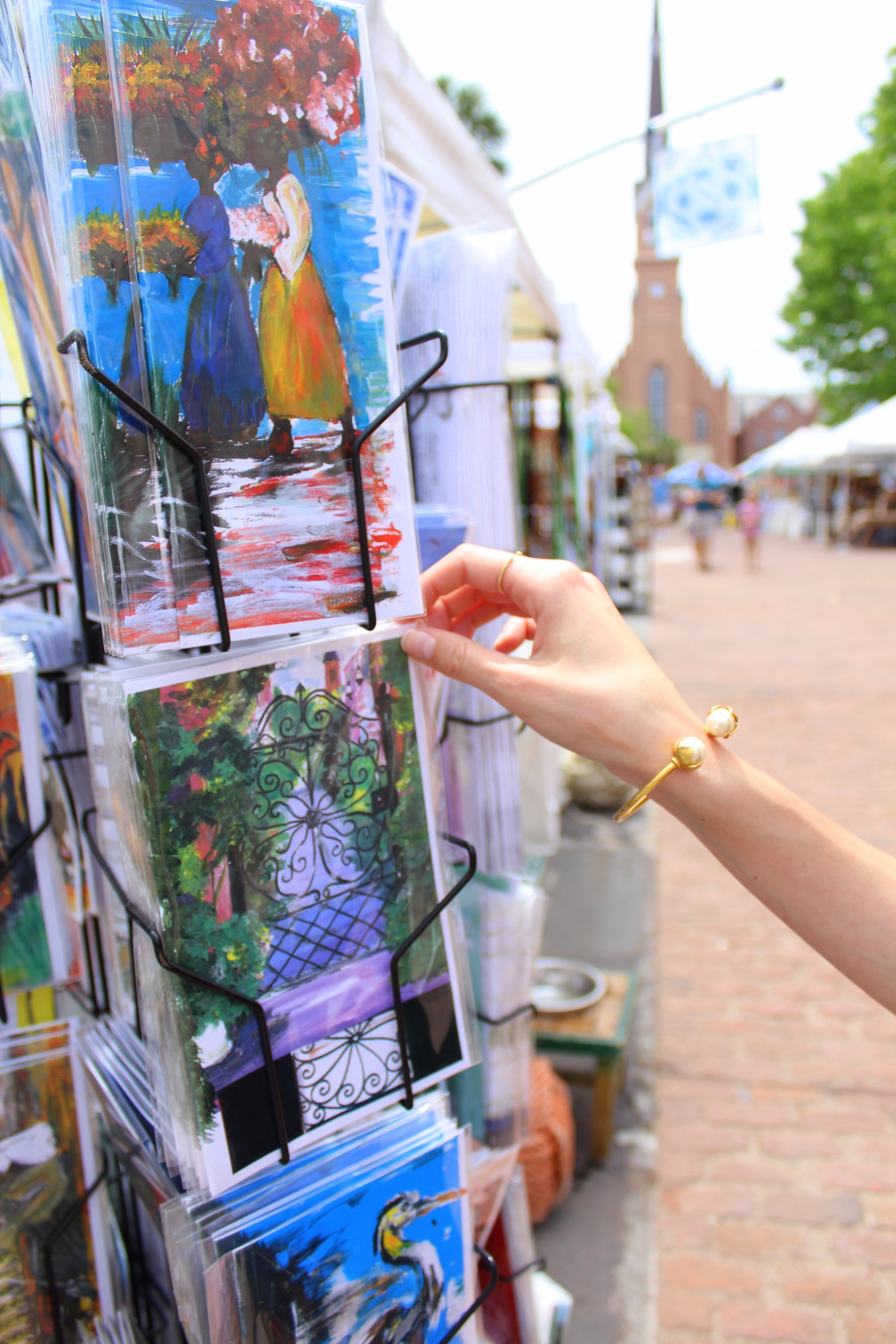 Irresistible goodies at every stand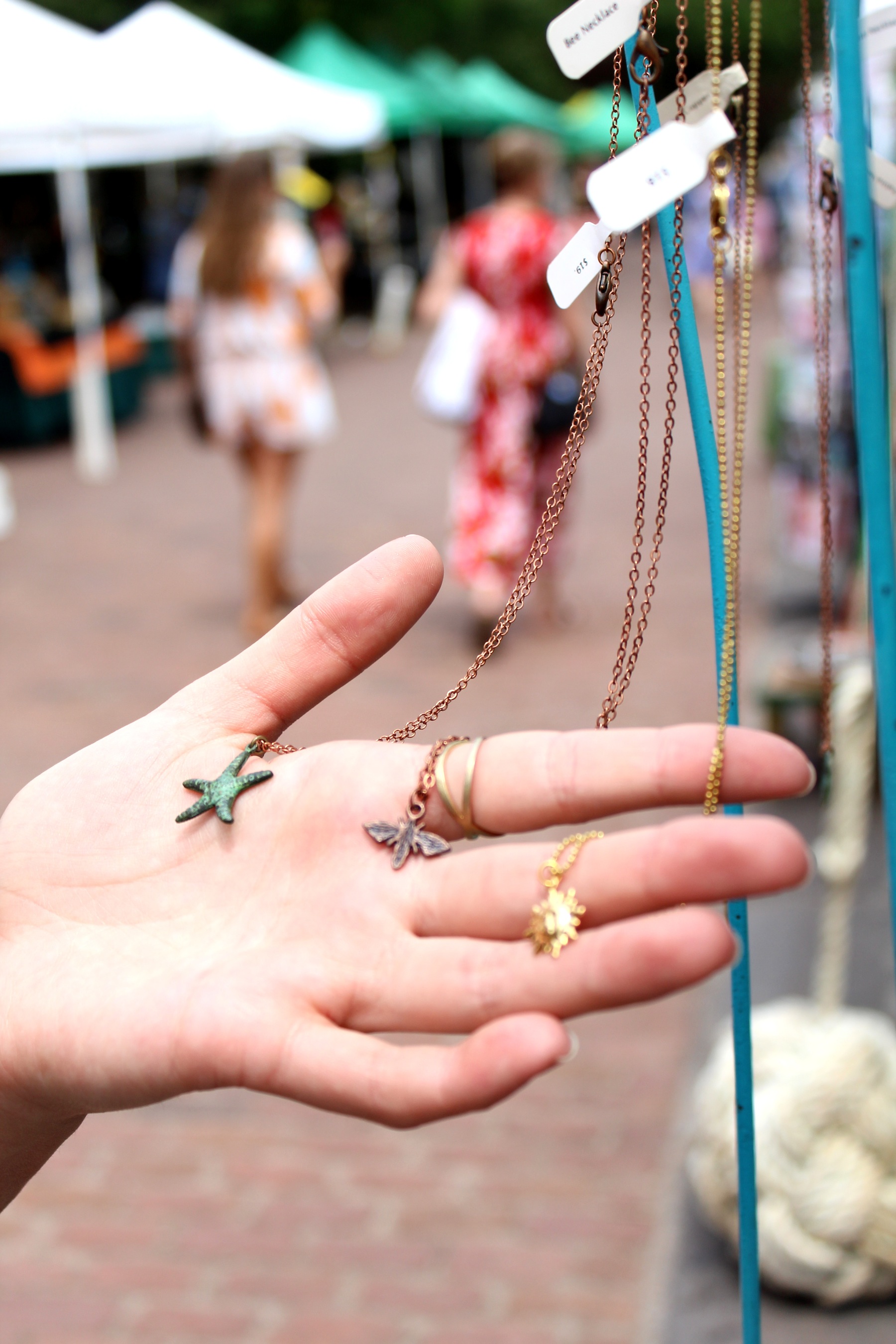 Not to mention these guys for all my juicers out there!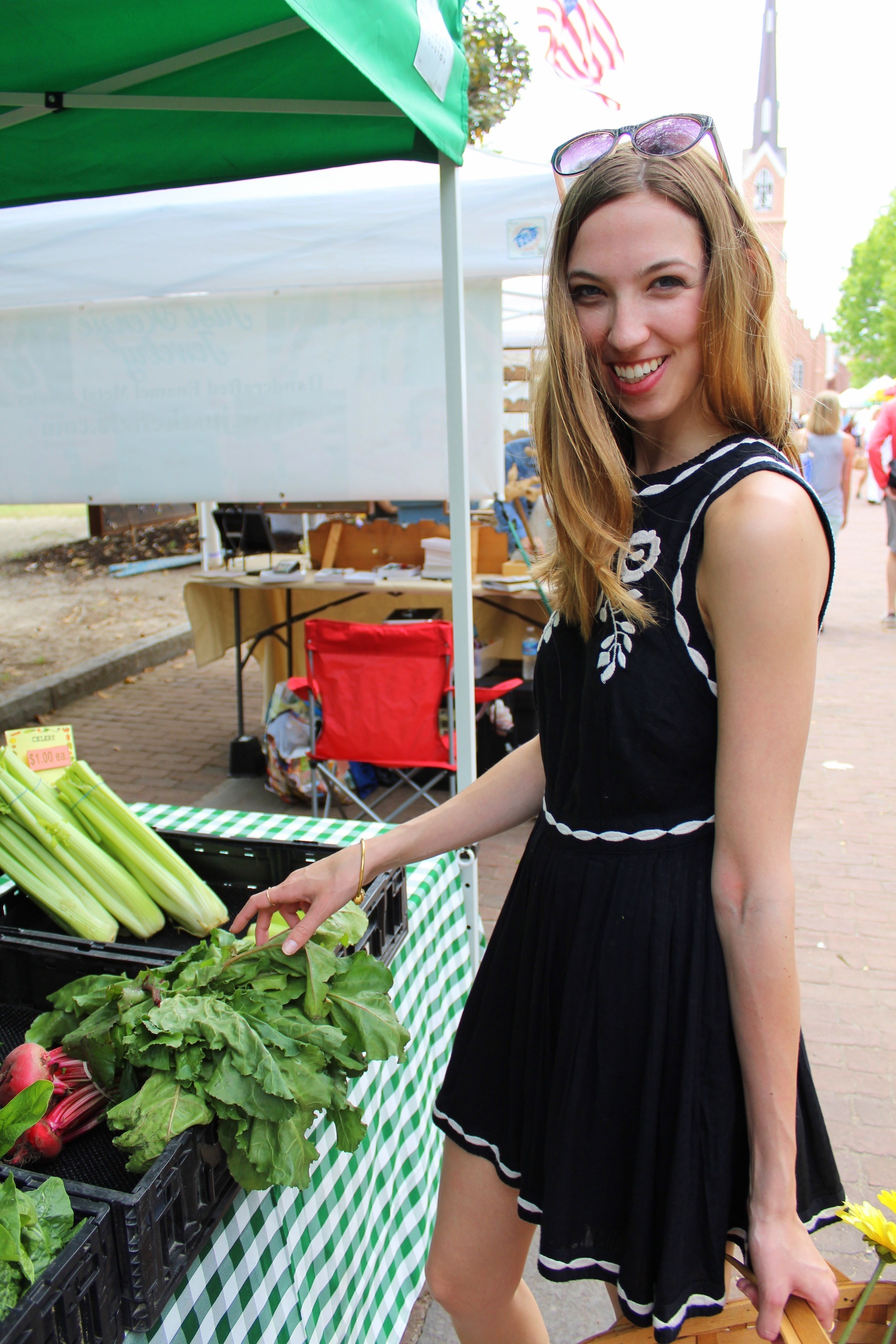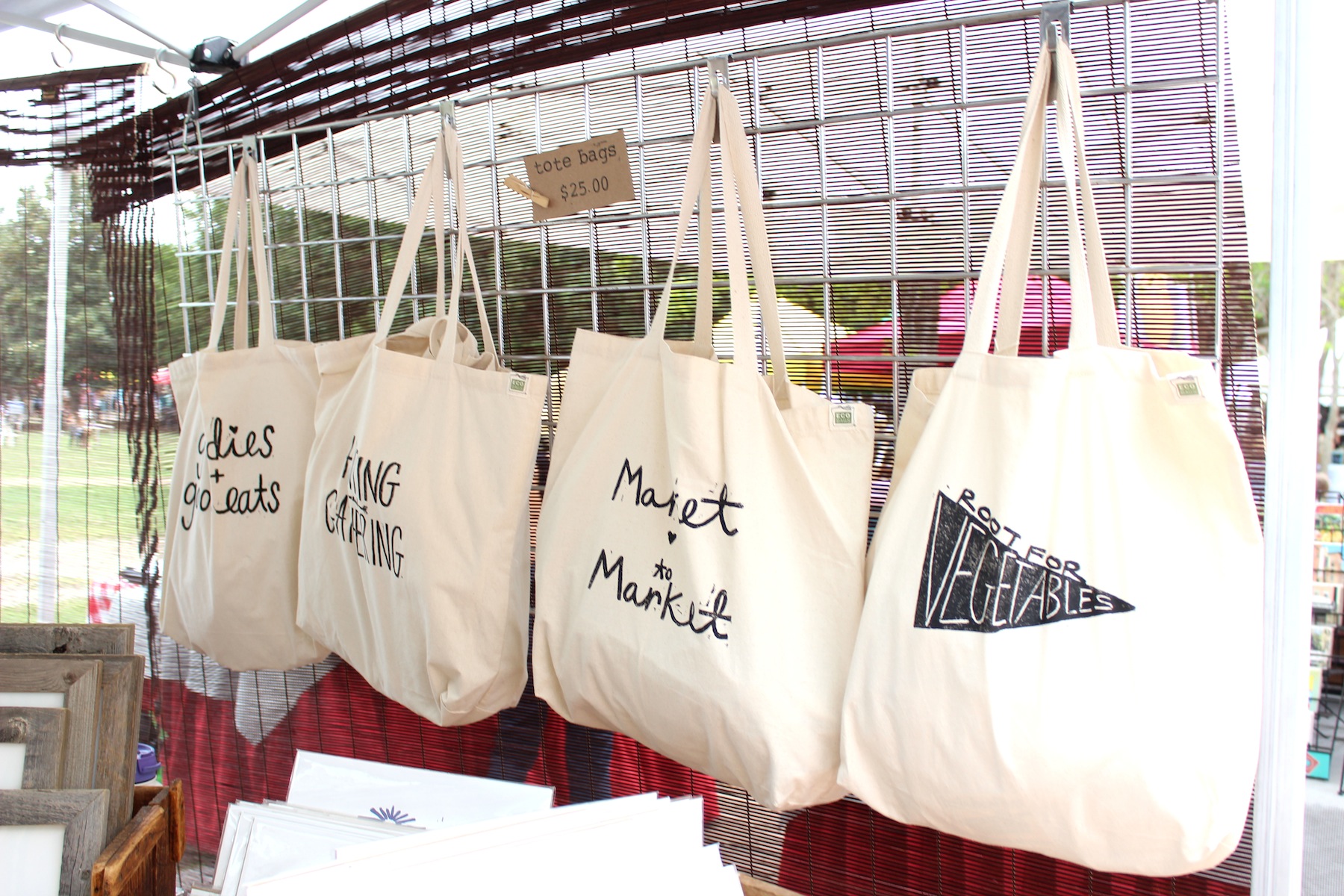 The cutest totes from Perla Anne Press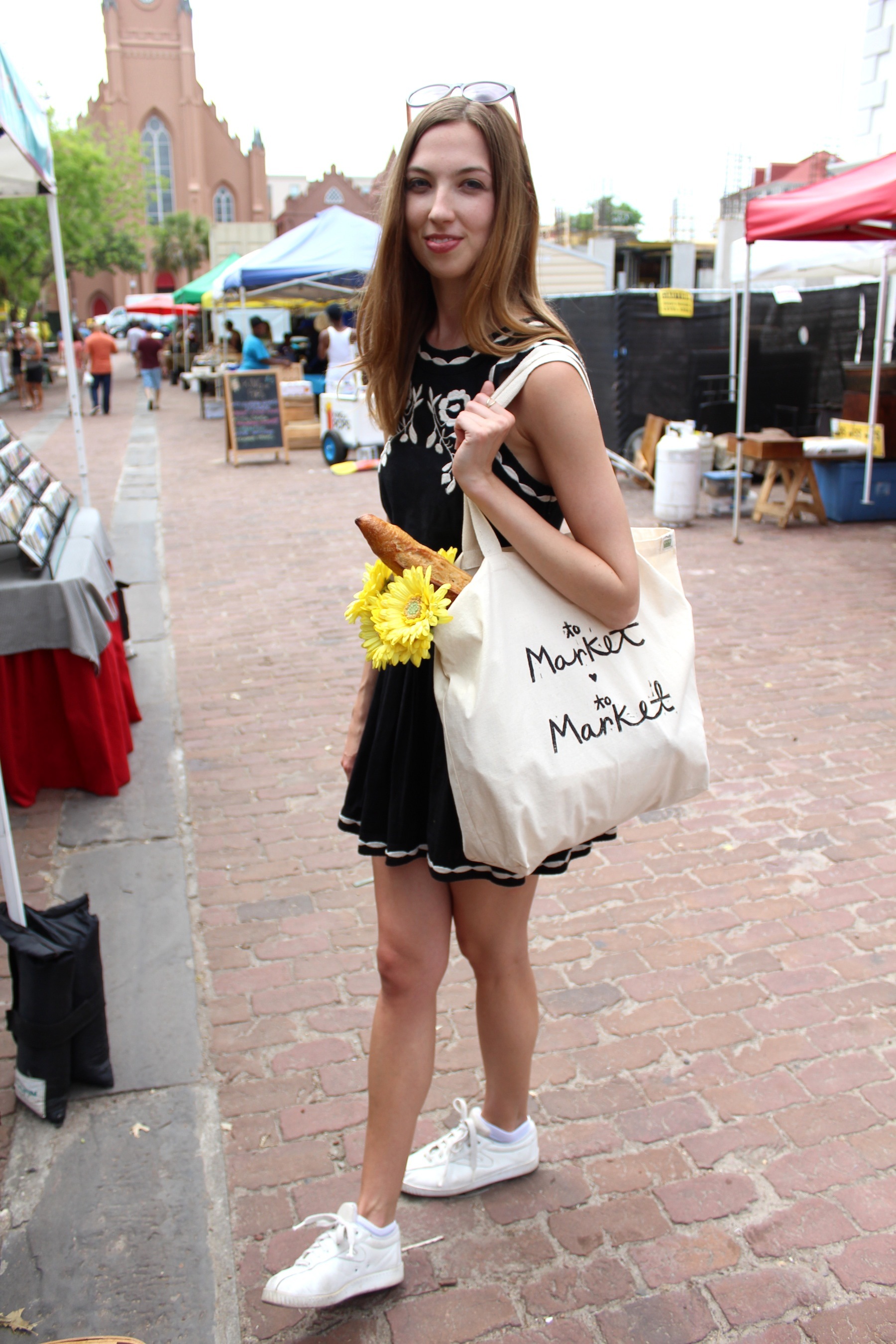 Loaded up with flowers and a fresh baguette from the Normandy Farm stand, we're ready to go!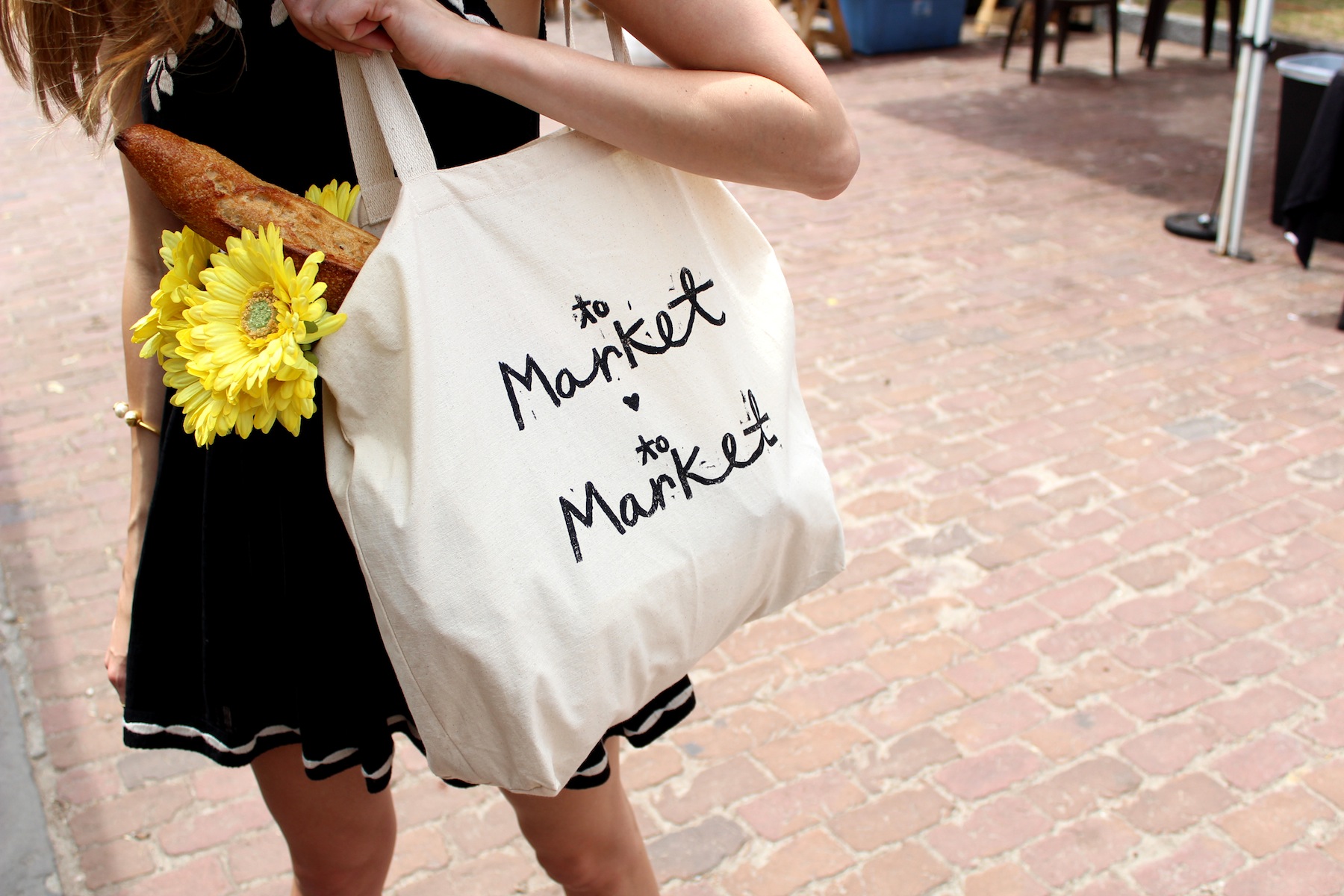 A Saturday morning well spent if you ask me!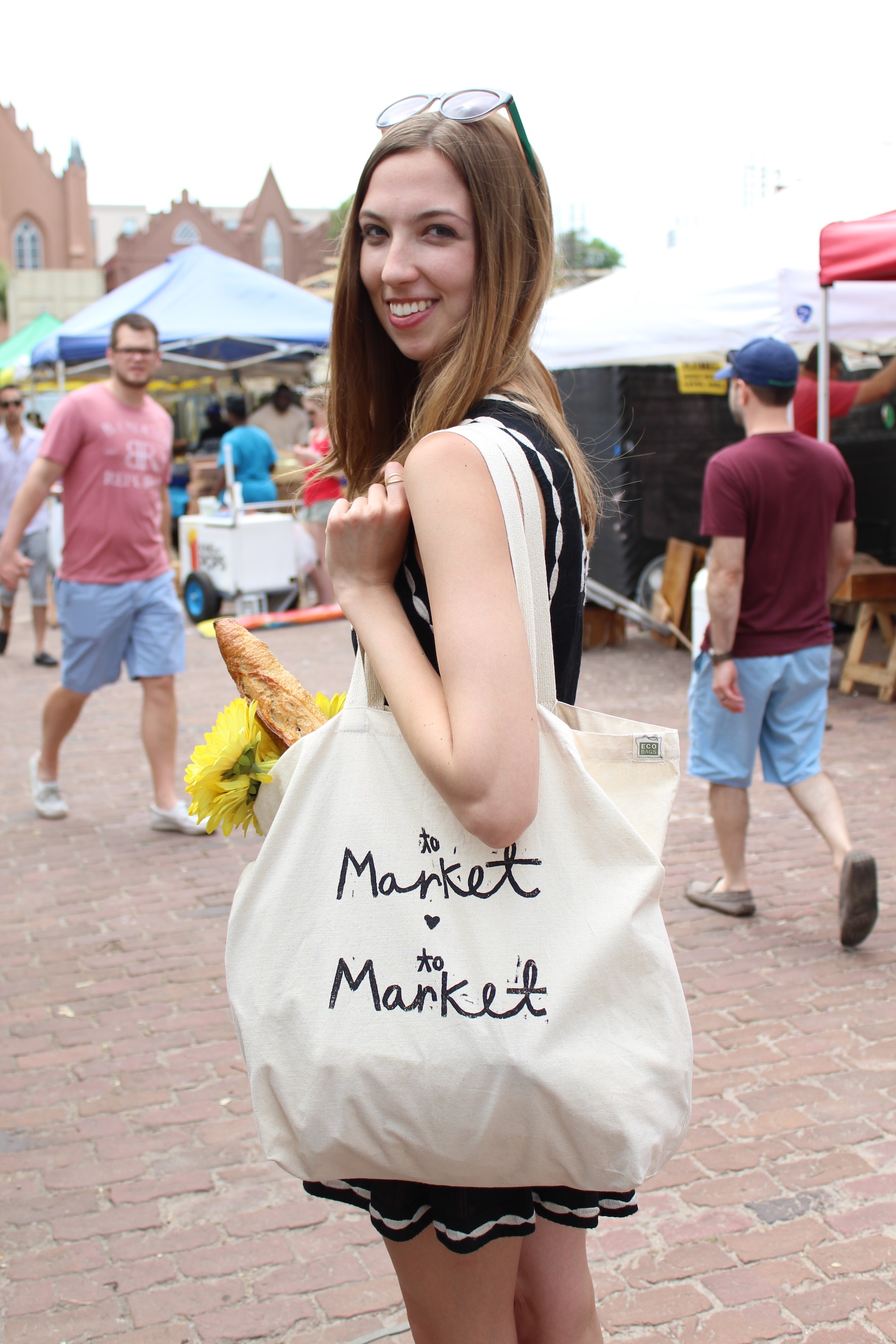 Photography by Amy Luke