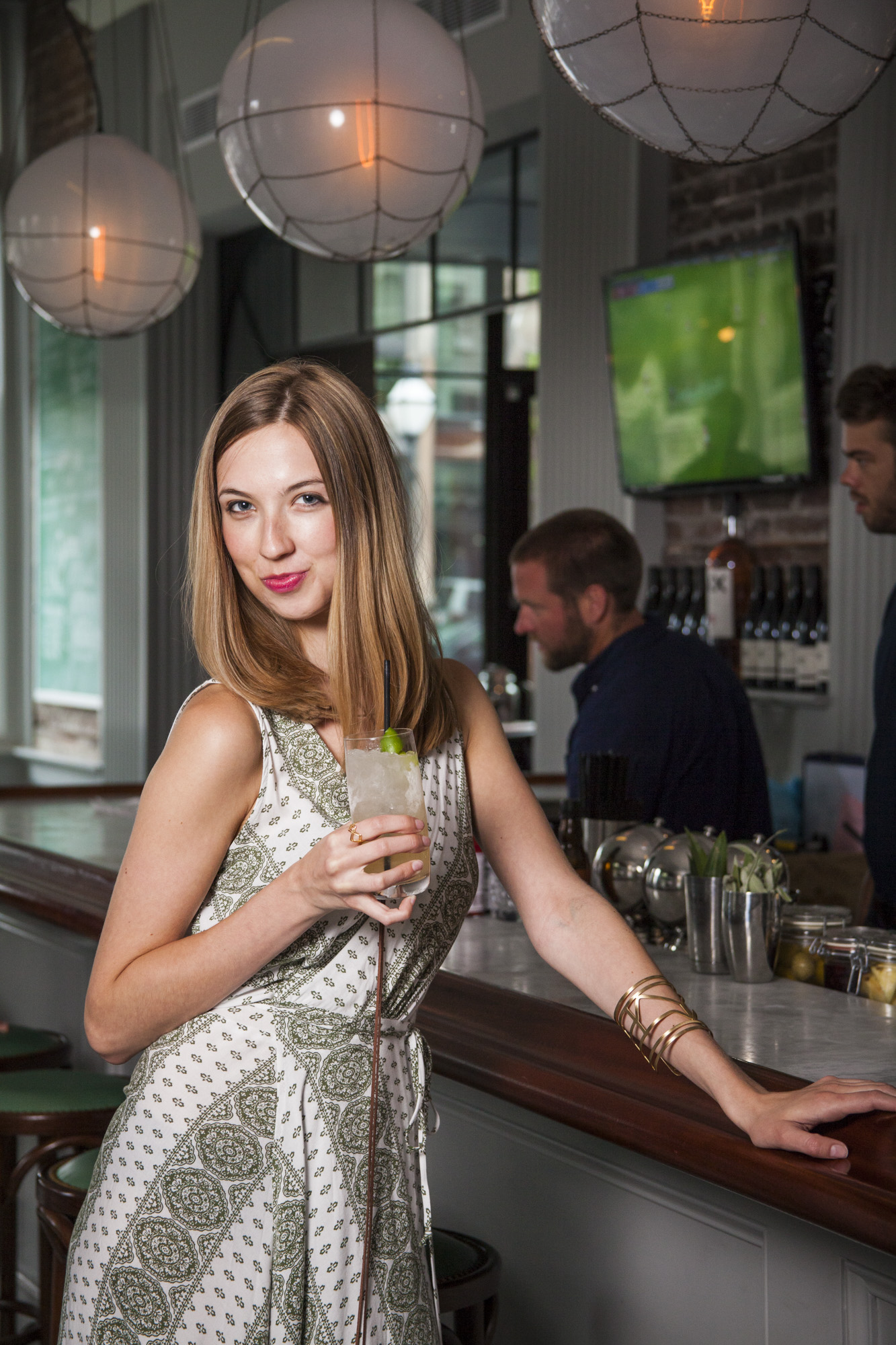 There is freedom waiting for you,

On the breezes of the sky,

And you ask, "What if I fall?"

Oh, but my darling,

What if you fly? Erin Hanson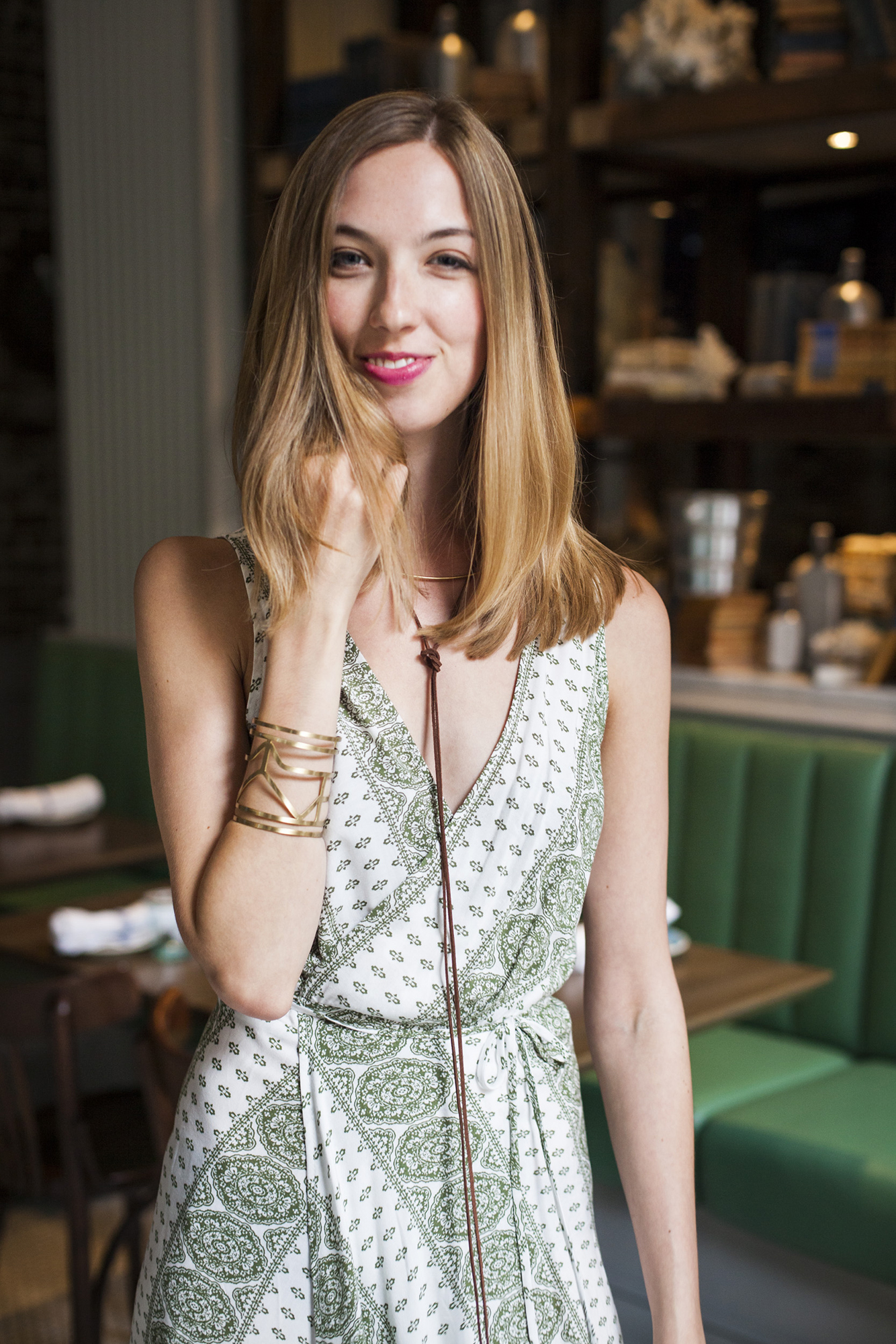 I'm a dreamer, but you've probably realized that by now. I come up with these huge, grandiose plans for myself: a million plans that stretch out in infinite directions and intersect and sometimes, well, explode. But, you know, once in a while these dreams of mine come true. Looking back just less than a year ago, I never thought I could come this far with my blog. I had hopes, sure, but I couldn't imagine all of the collaborations that would come to pass, including this newest one. My biggest achievement here, though, is still you. Thank you for reading these words when you could be doing a million other more delicious things, like eating oysters. You're giving me wings and in exchange, I hope to inspire you with all the special places and things I experience.
Today, let's talk about this incredible maxi in an oyster bar to match! Darker than a seafoam, lighter than an evergreen, these khaki- emerald and white hues practically smell like the long afternoons of summer. I spotted this dress on the runway of
Fly Modern Apparel
's spring fashion show and knew it would make a perfect hot weather staple (which in Charleston means you could practically wear it year-round). Besides beautiful, it has amazing movement as it billows around the knees and ankles, so you really feel like you're making an entrance. And perhaps more importantly, it has a flattering waistline that can be loosened as you gobble those Ace Blades!
With a cool trendy-meets-vintage aesthetic, Fly is a new store that I will definitely be following from here on out and I suggest you do the same. The cuts of everything I tried on were flattering, the quality great and the selection pretty expansive. To complete your look, Fly has really unique accessories, like this choker and oversized cuff. So, where shall we fly to in our new look? Well, it's happy hour in Charleston, so I'm thinking
The Darling
 :).