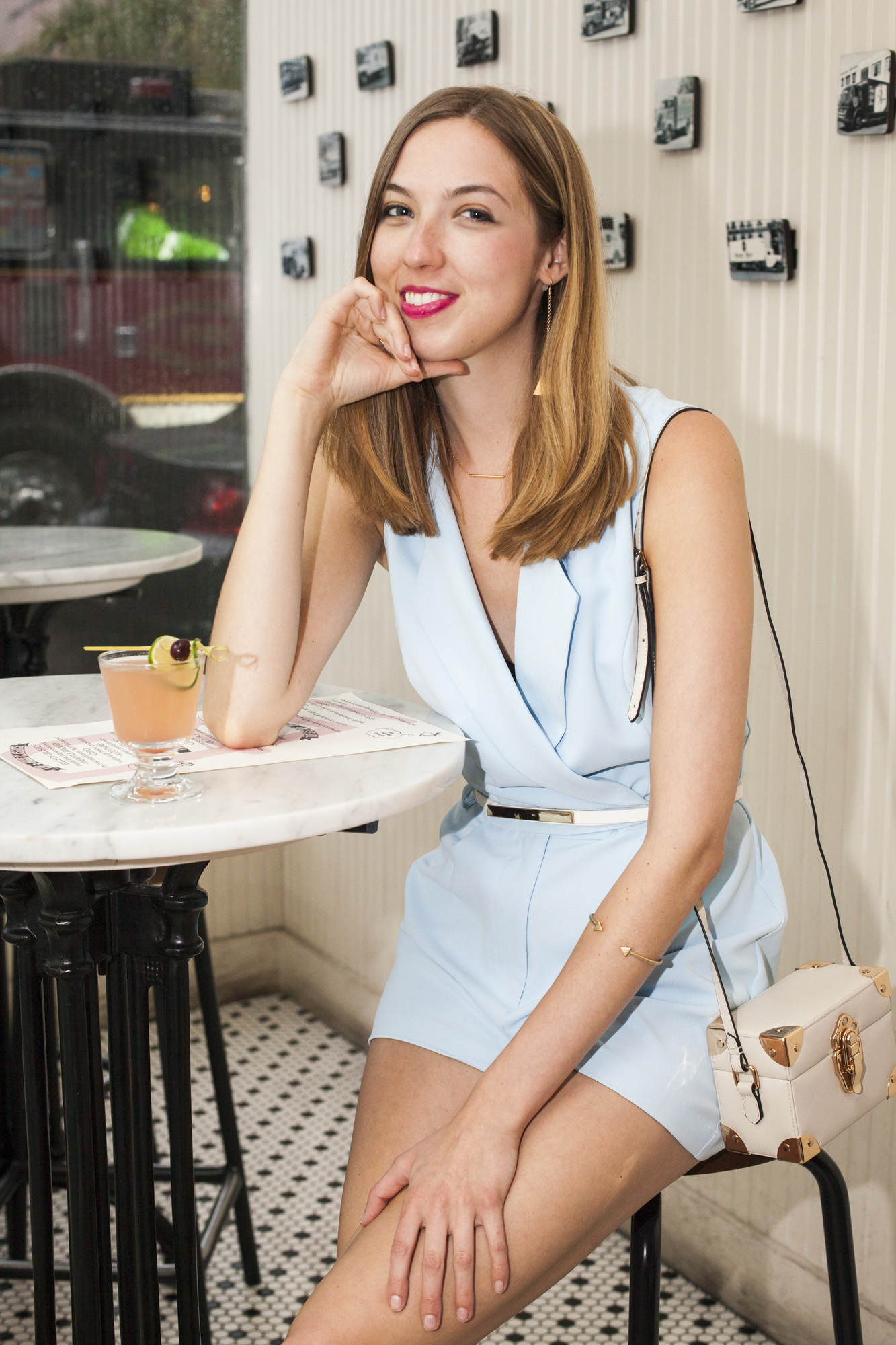 A suit cut short: miniaturized, but a power broker nonetheless. That rare combination of business and pleasure; straight cuts and flirty edge. I'd like to wake to an outfit this easy every day, but that's what makes this romper such a gem: it's an uncommon find, indeed.
In Charleston, it is perfectly acceptable to wear bright rompers year round; in fact, it is highly encouraged. I find I even like them on a rainy day. Call it wishful thinking for clear skies, but my outfit's not fussy and neither am I. In the afternoon, I'll retreat someplace cozy; a place with vintage portraits and retro seating. I'll order something pink and fizzy and think of sunsets yet to come. Together, we'll laugh until the clouds dissolve.
And with my mini-suit, I'll take a tiny suitcase and layer gold on gold. I'm still working on my summer glow, painting bright strands in my hair and catching beach days where I can. In the meantime, I opt for delicate gold chains and baubles, arrows and dangling triangles. And as the sun fades to night, my plans aren't yet set. But, suited up in this sky blue dream, I'm ready.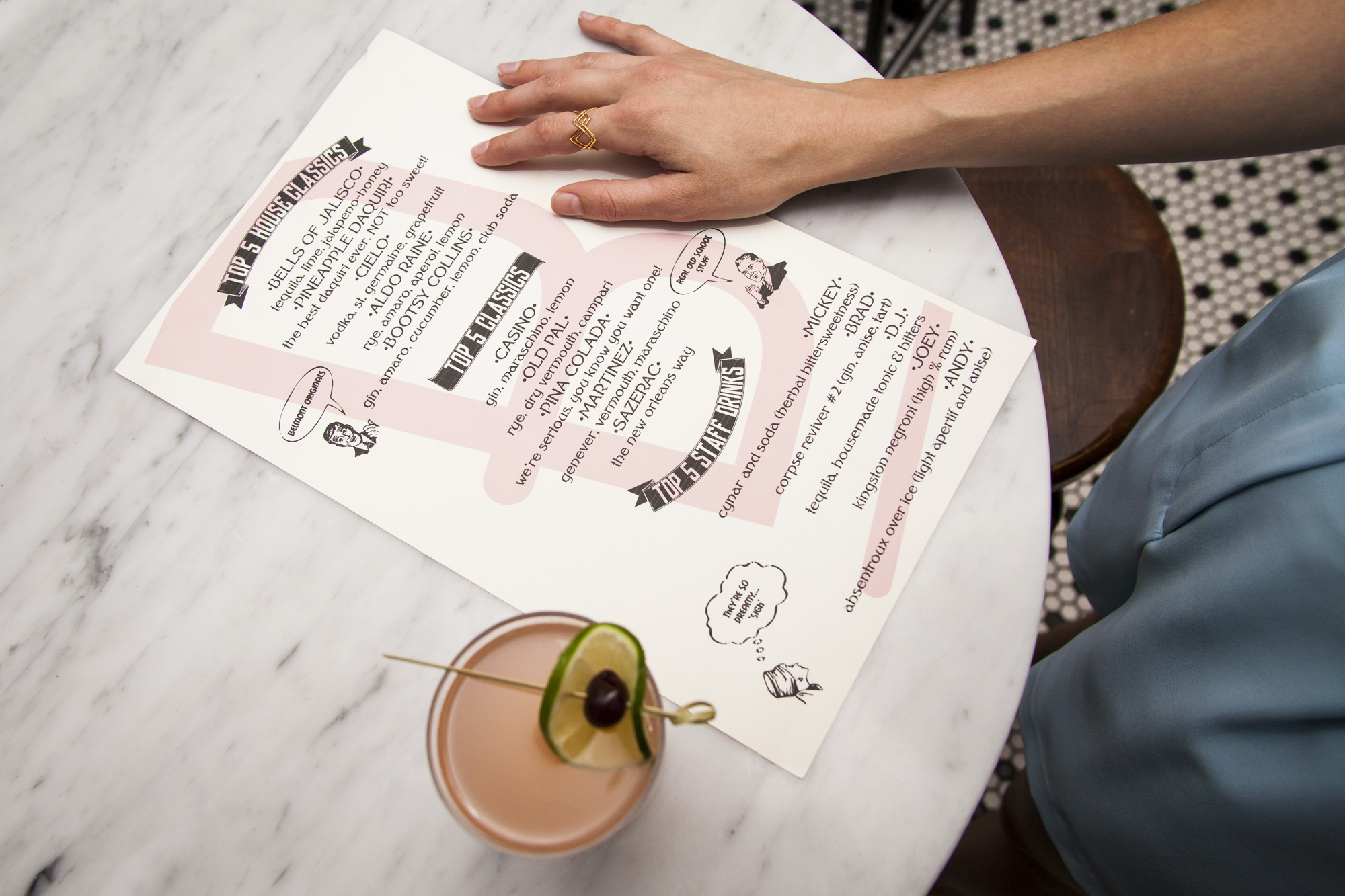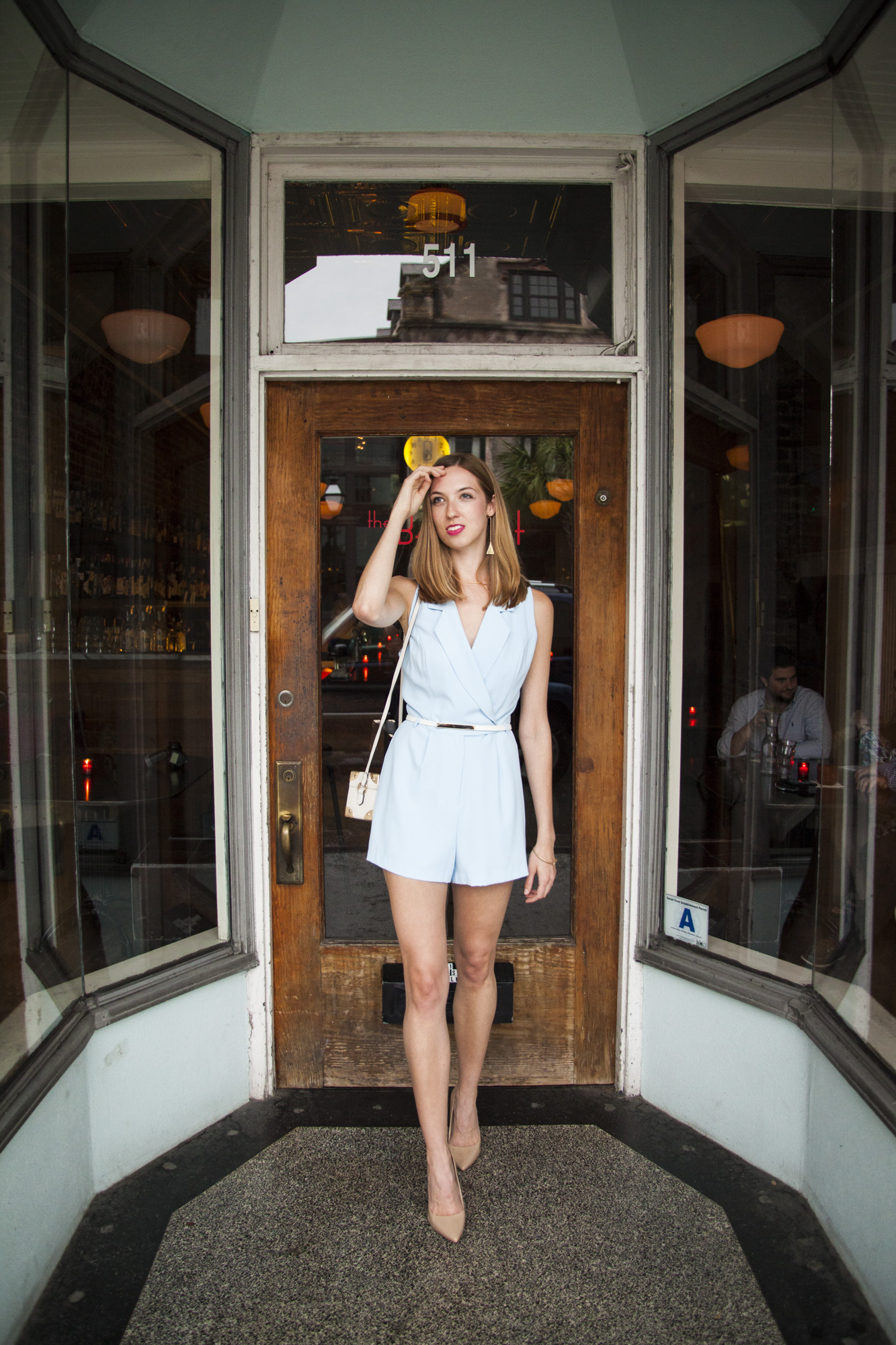 Romper, Earrings, Bracelet, & Necklace from Fly Modern Apparel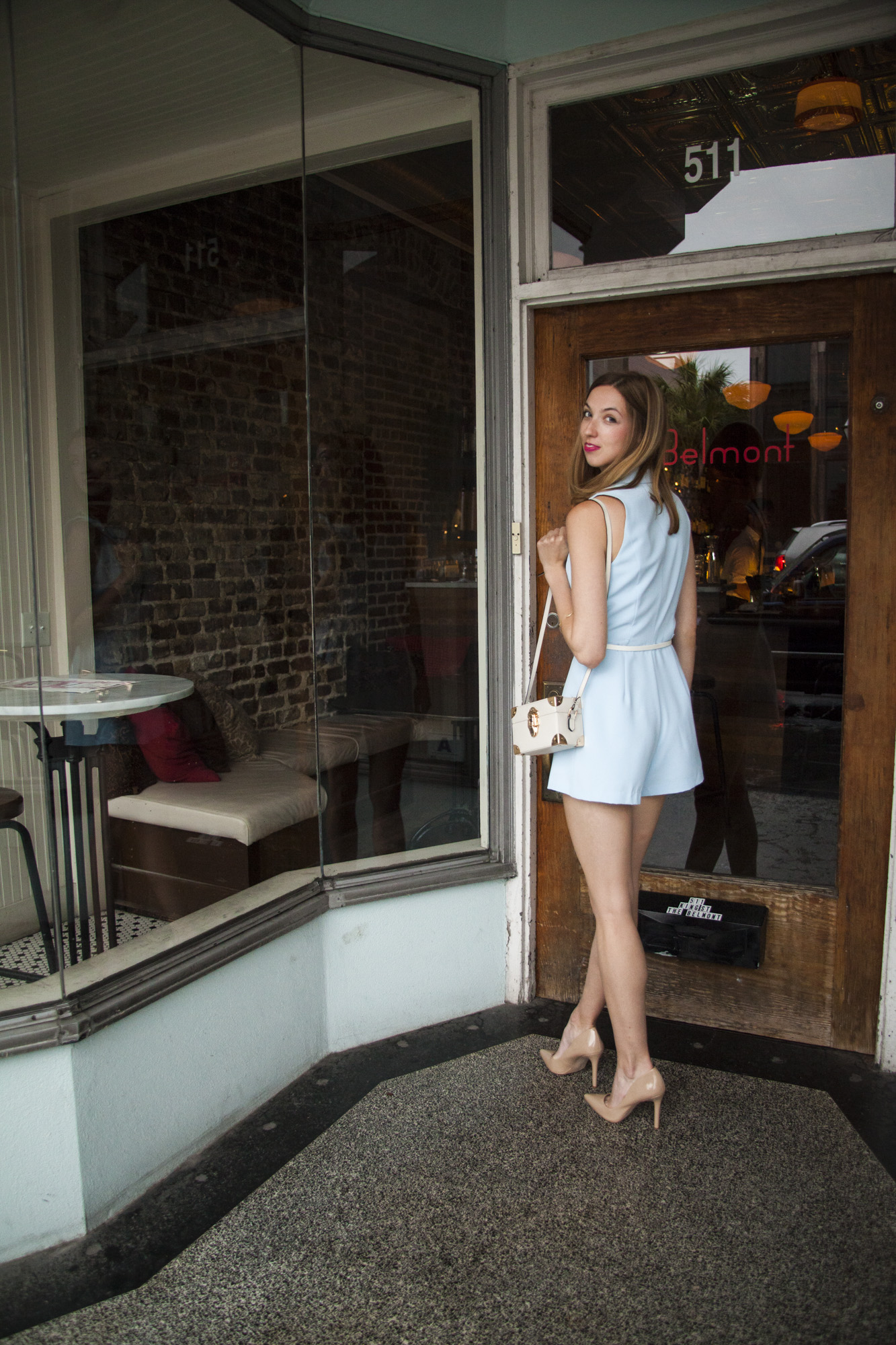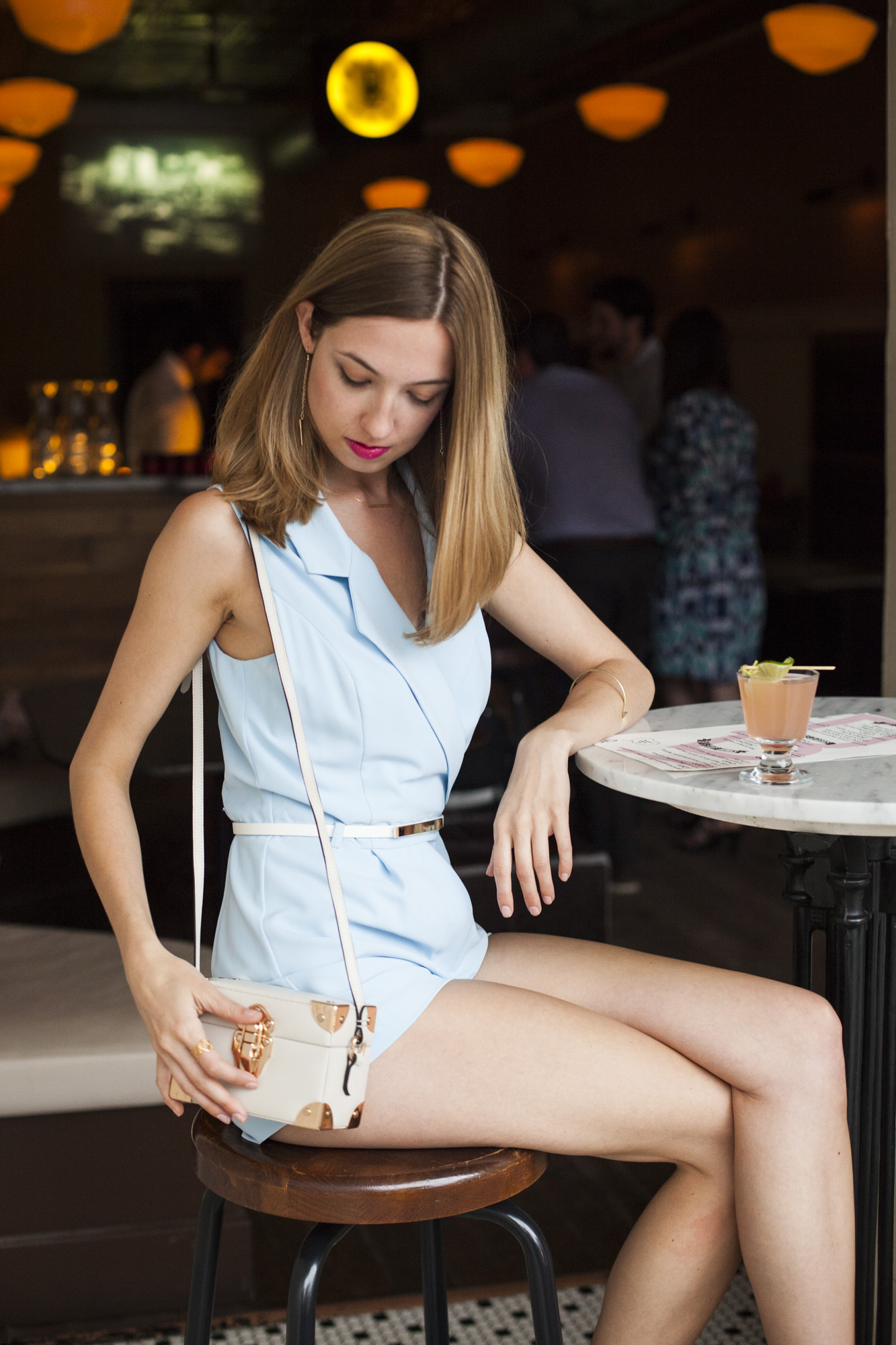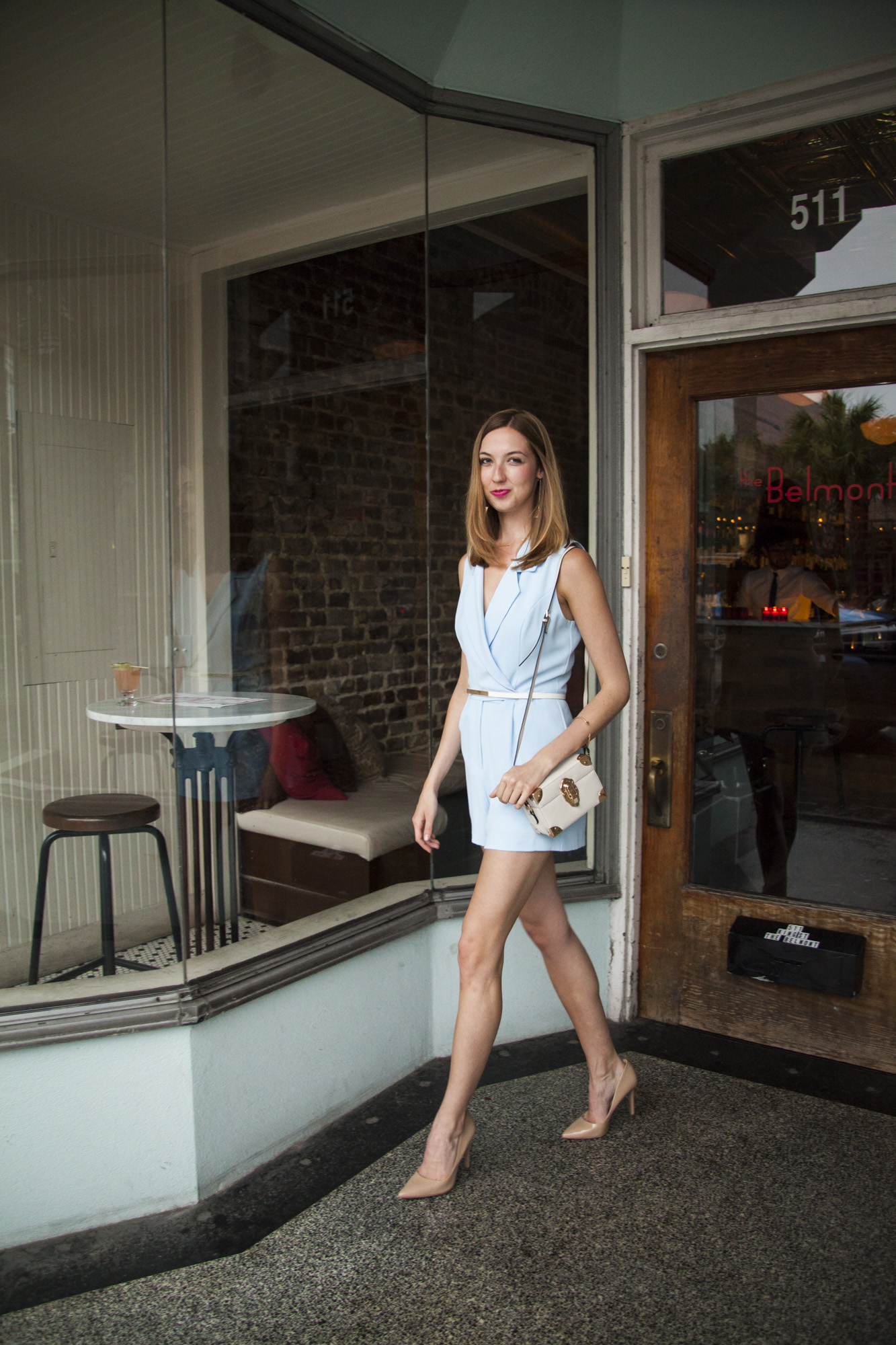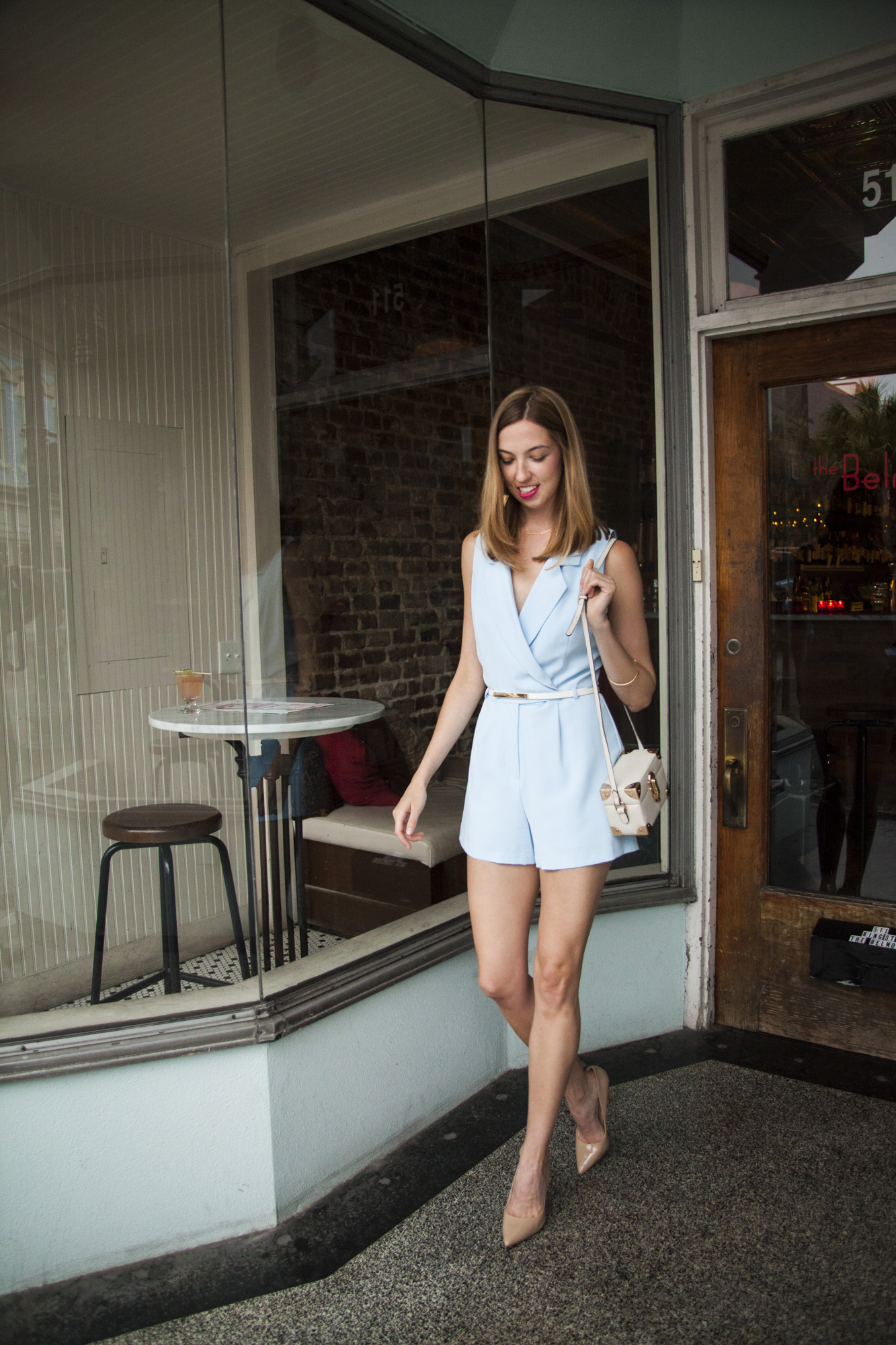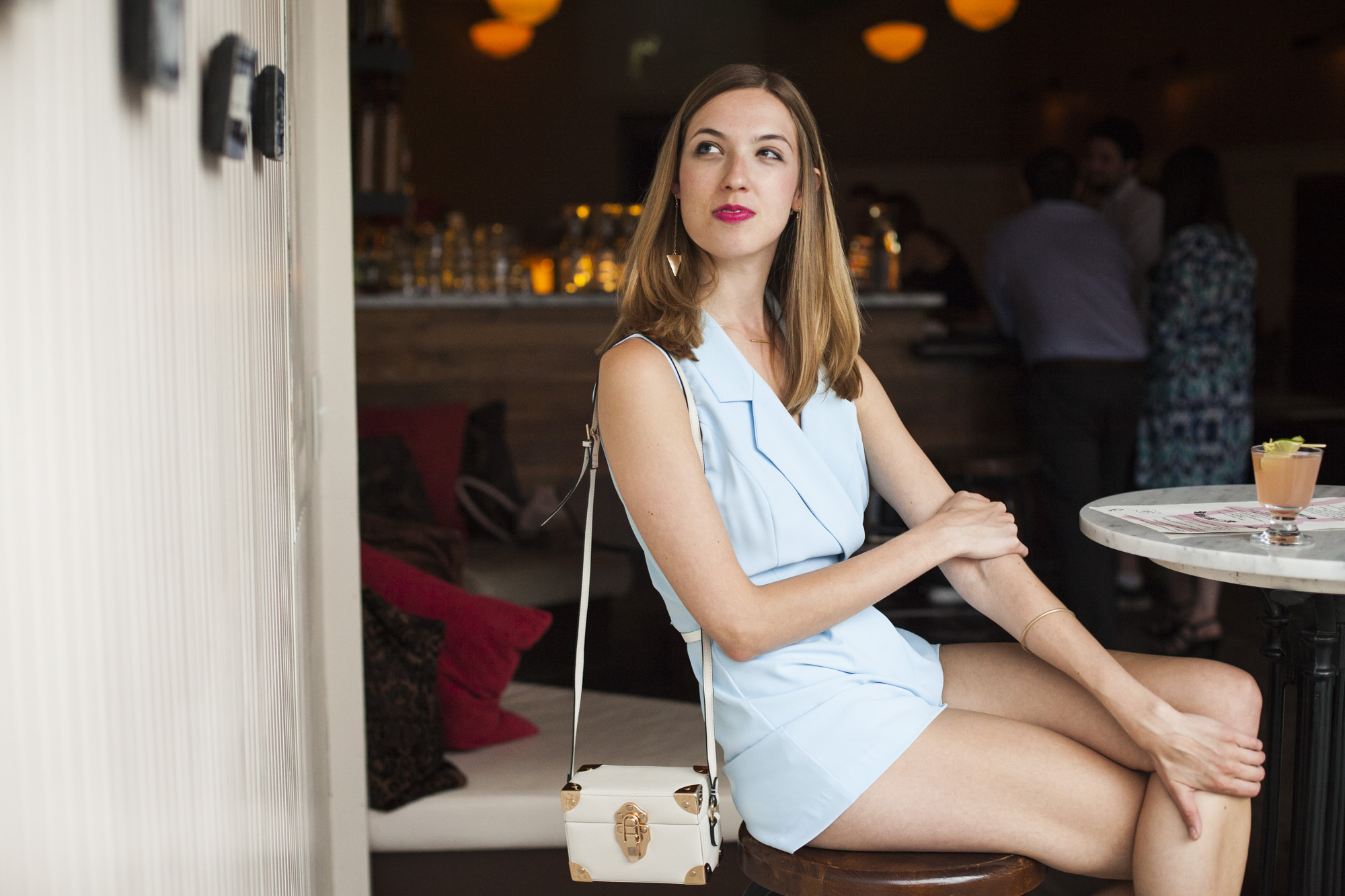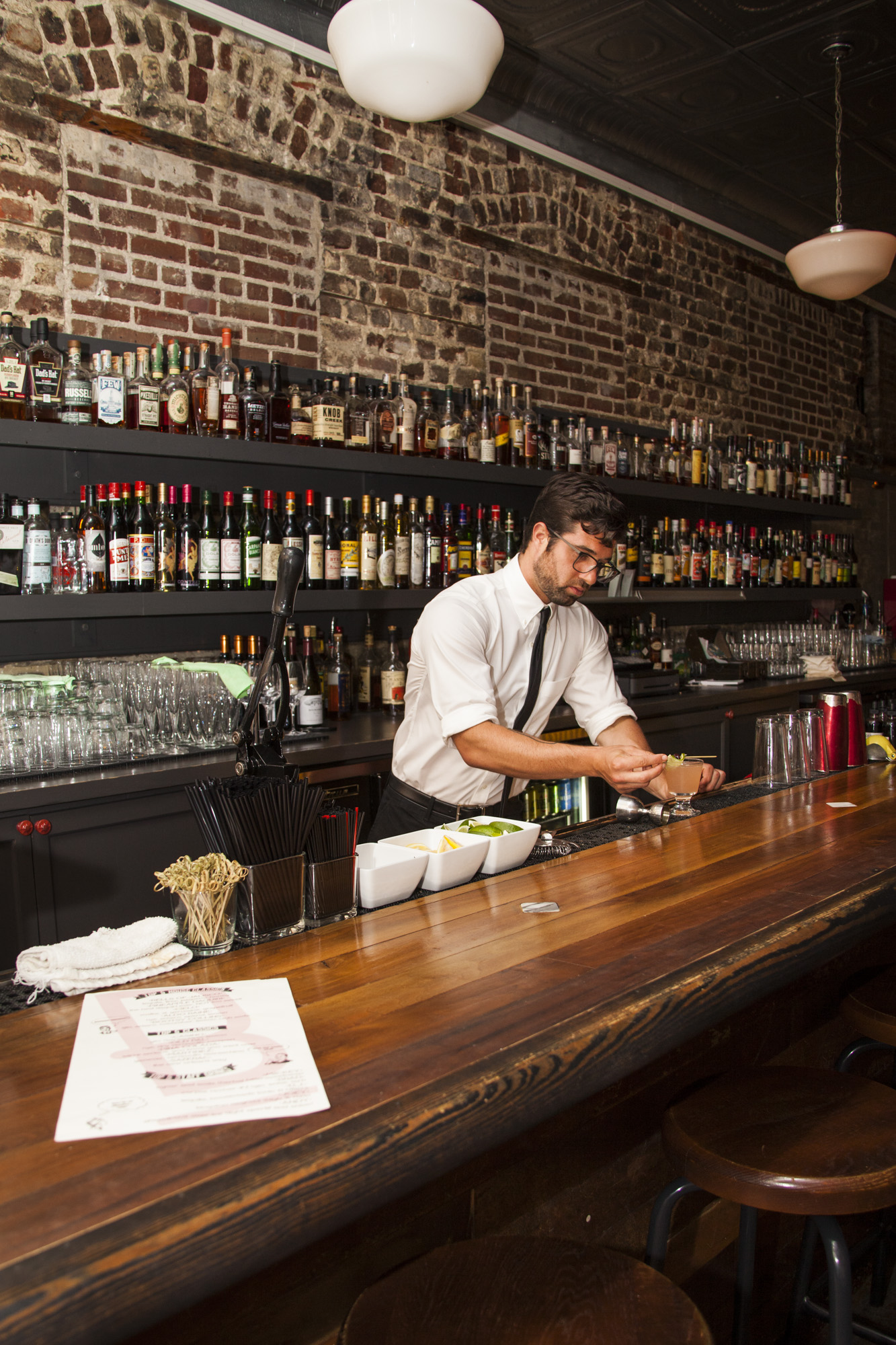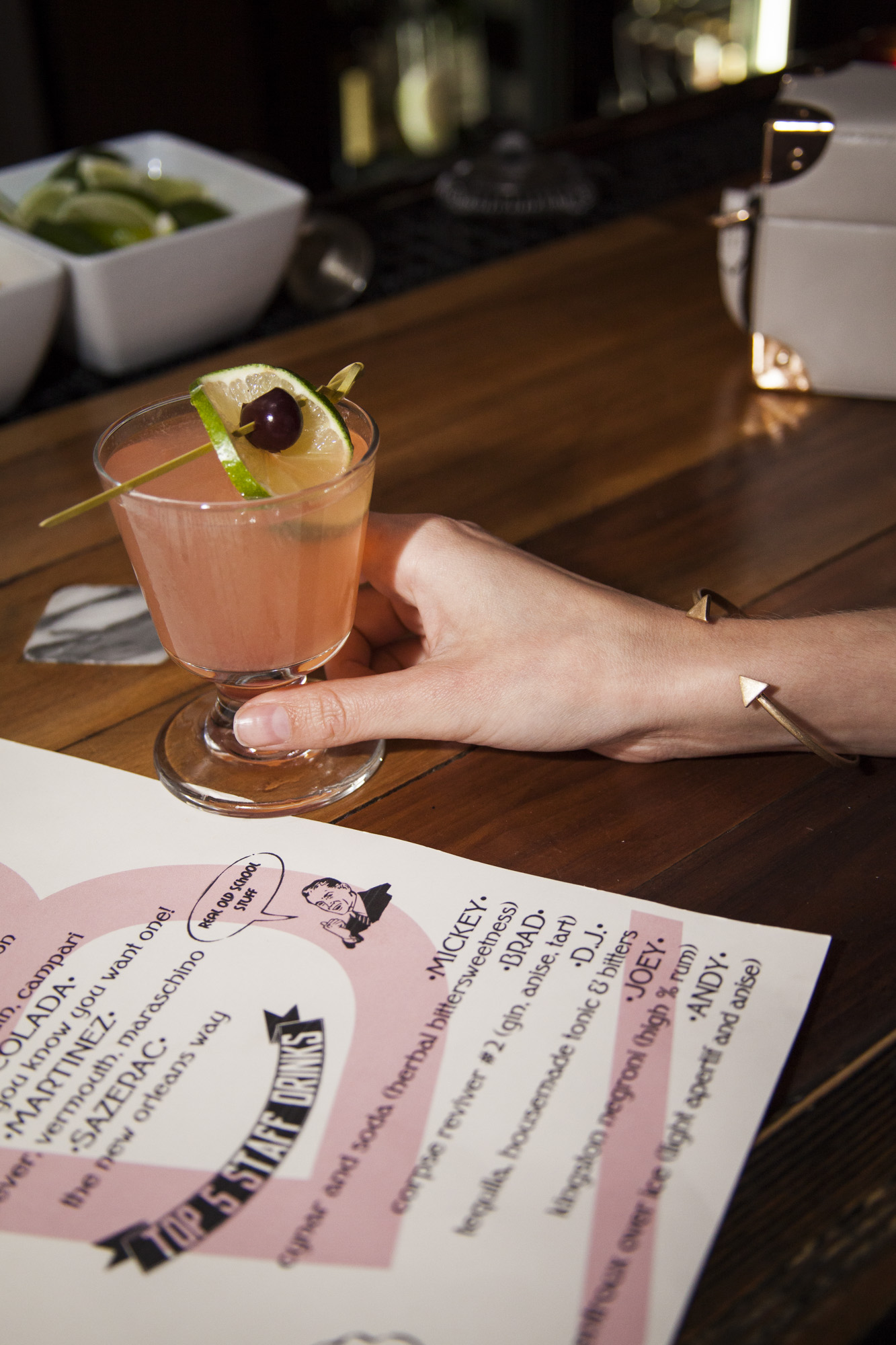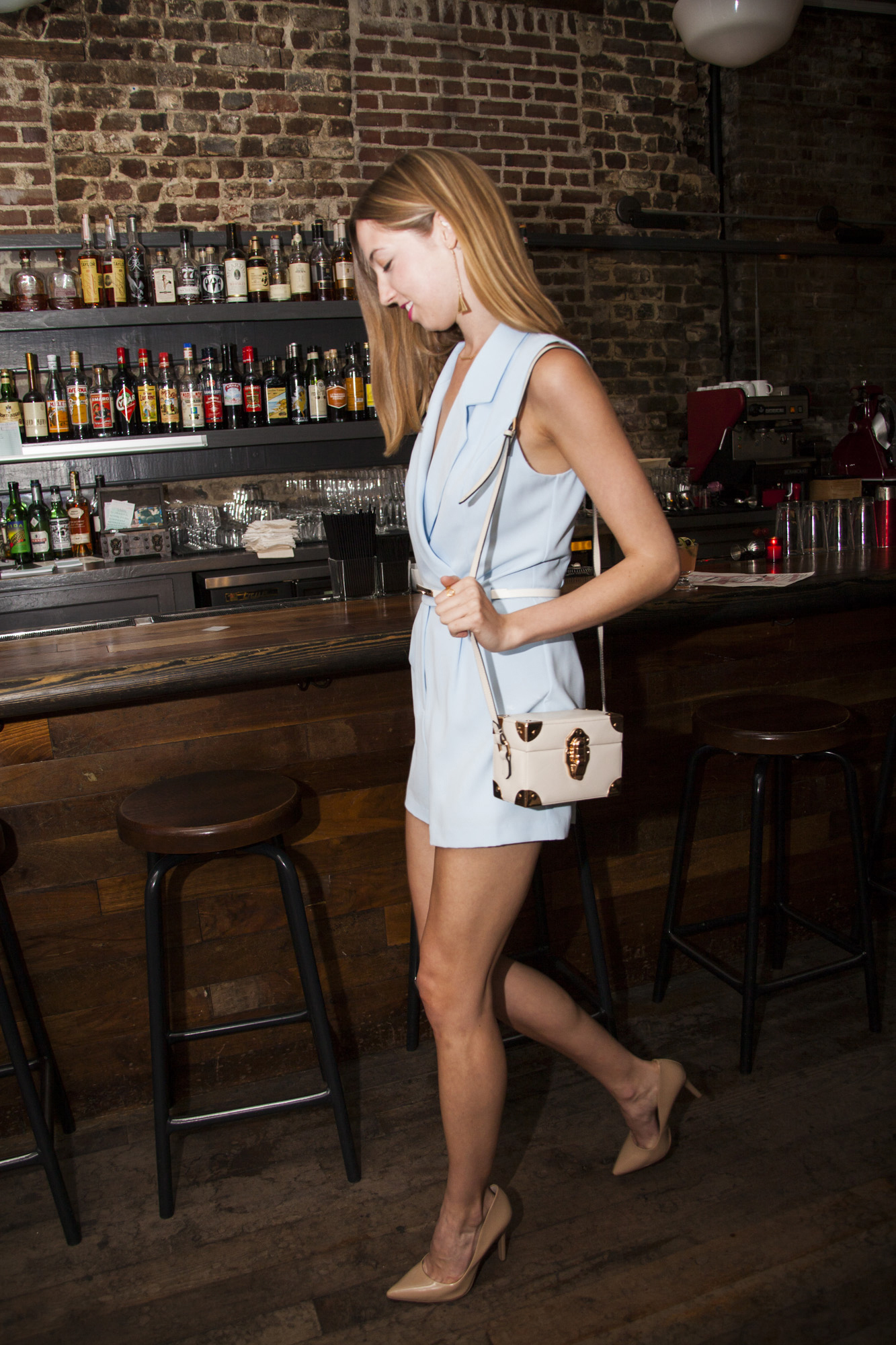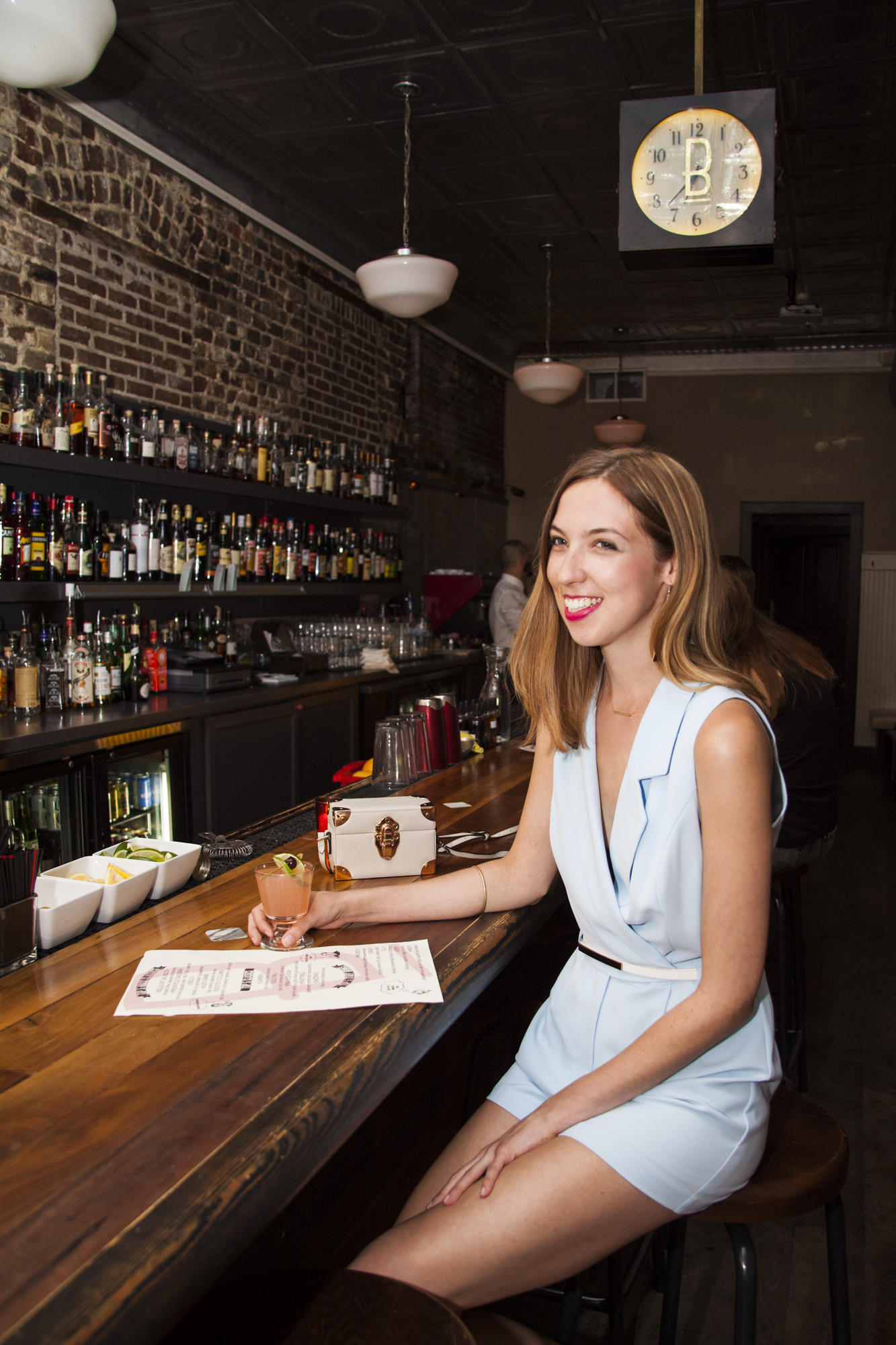 Photography by Caroline Tan