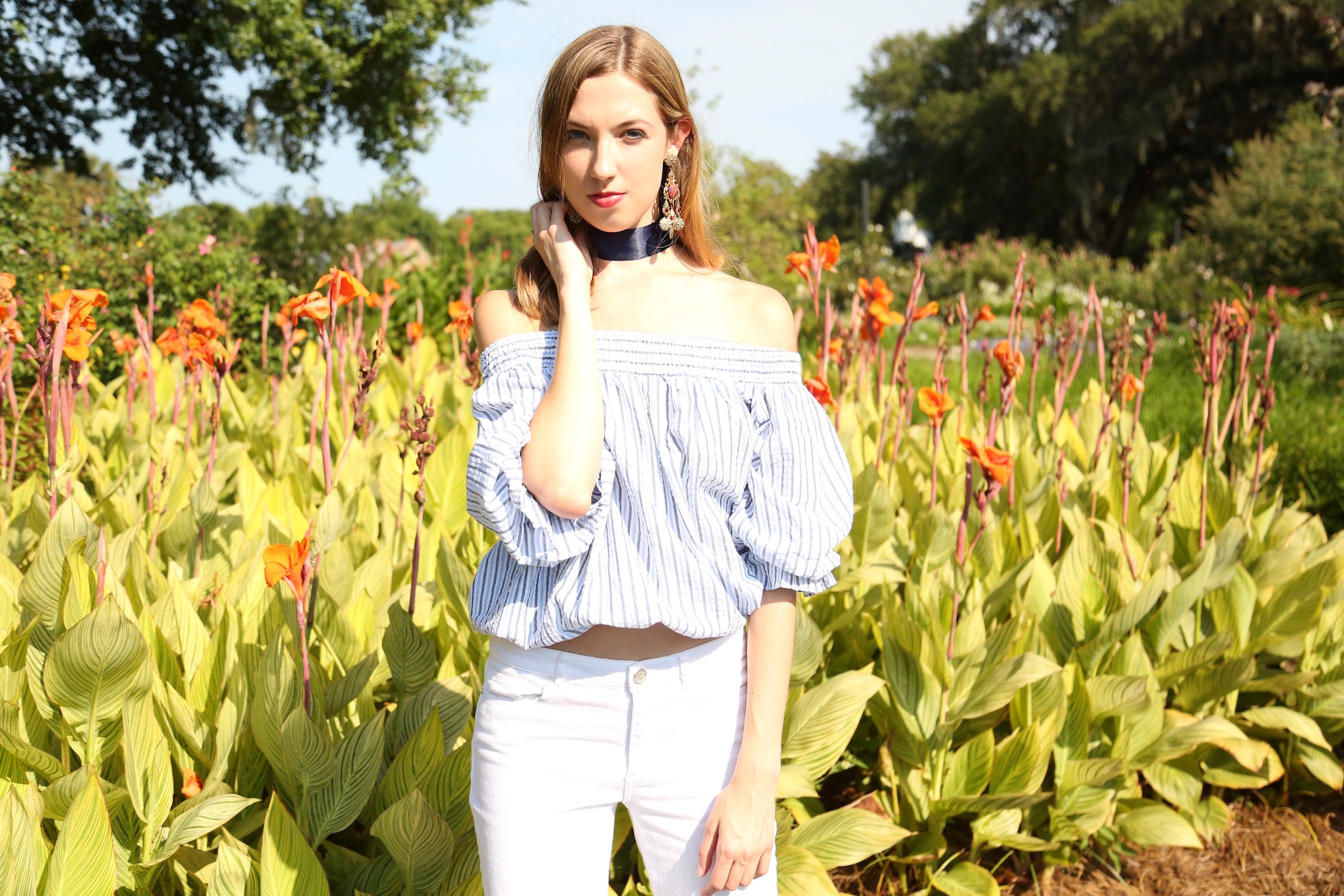 Hi loves! Happy Sunday and Fourth of July Eve 🙂 I'm currently in Boston, walking the Freedom Trail, visiting museums, and eating far too much as per usual to celebrate being American. Wanted to share this festive look, complete with stripes, bows, and earrings that kind of look like fireworks courtesy of Candy Shop Vintage in Charleston. I'm particularly fond of this outfit because it's so comfortable and easy to throw on, but looks pulled together enough for a summer garden party.
I have been working with my brother lately on shoots and I have to say that I'm pretty impressed with his photography. He's a film major, so it's not a far stretch, but I'm proud of him and it's so fun to work together with your siblings. He's five years younger, so it's been really exciting to watch him come into his own. How incredible that we both turned out to be pursuing creative fields, as my parents work in the complete opposite! Our next few posts were all shot at Boone Hall Plantation (where Blake Lively & Ryan Reynolds were married) and this place could not be more beautiful. For today's shoot, we were in this little inspired English country garden and even though I was practically sweating as the weather was almost 100 degrees, the flowers were too inviting to pass by.
I have had a lot of news coming my way lately and wish I could share it all with you, but I have to be patient- all will be revealed in due time. Still, let me just hint that the winds of change are about to pick up this seed. Wherever you go, on vacation, or in life– take advantage! Bloom where you are planted.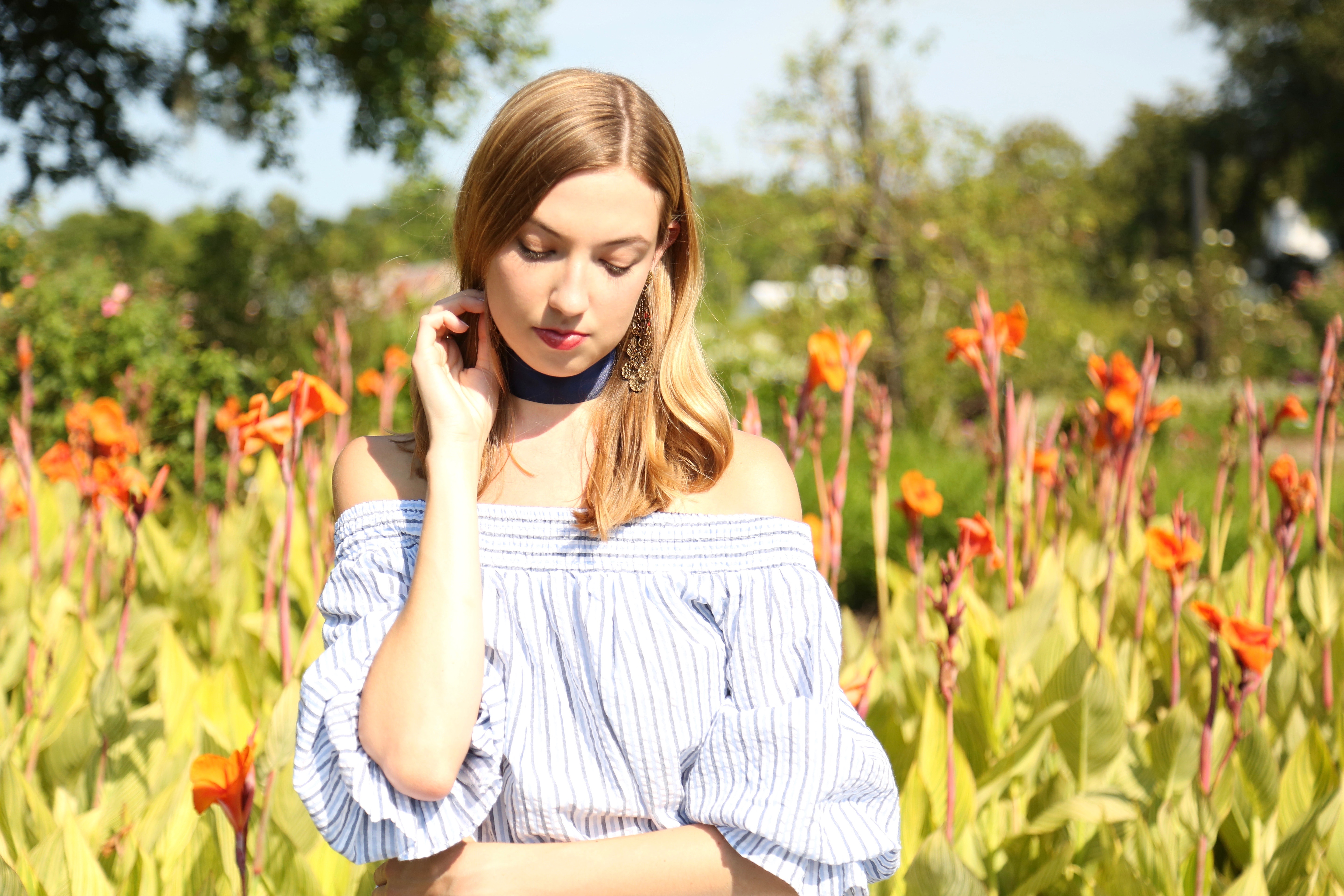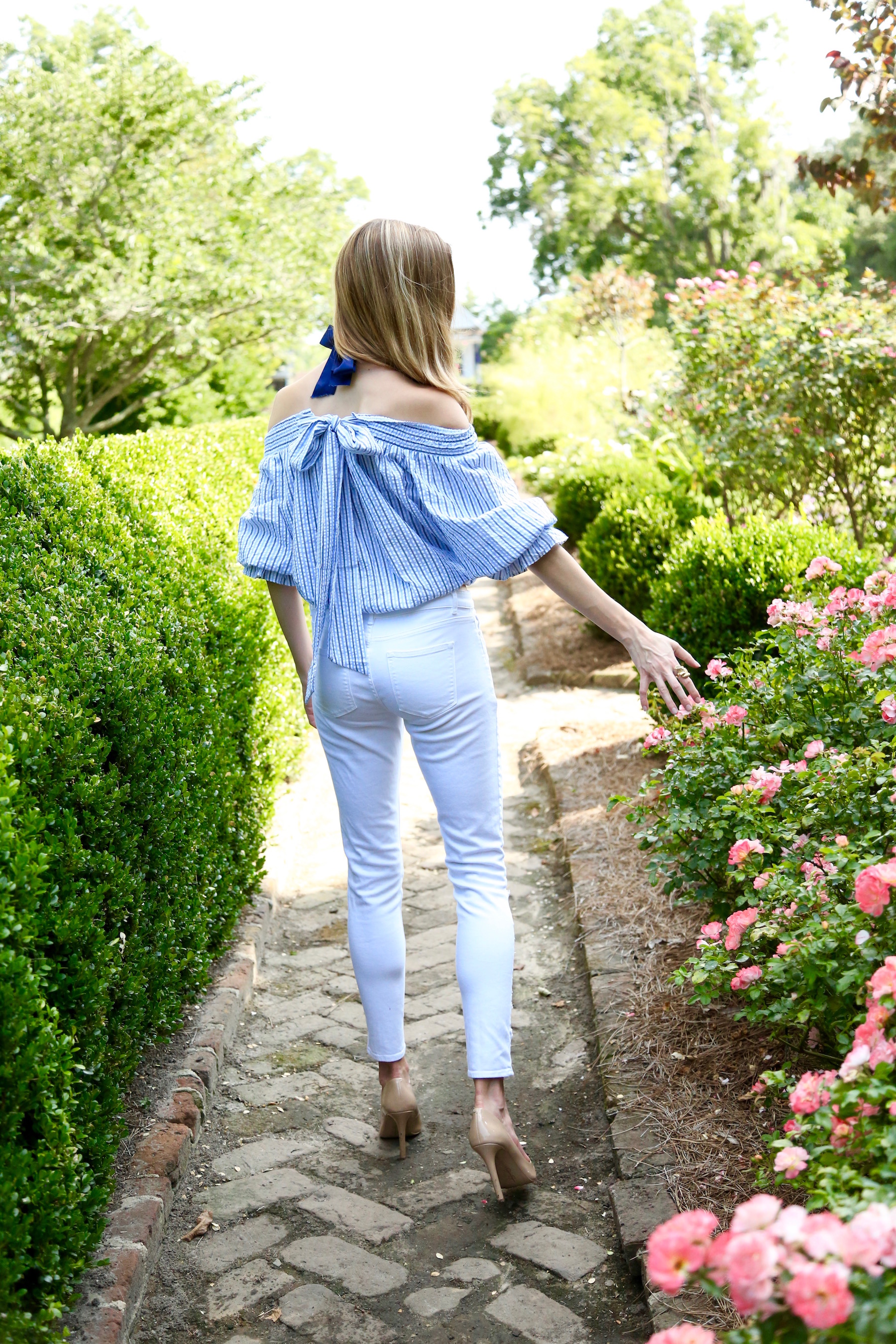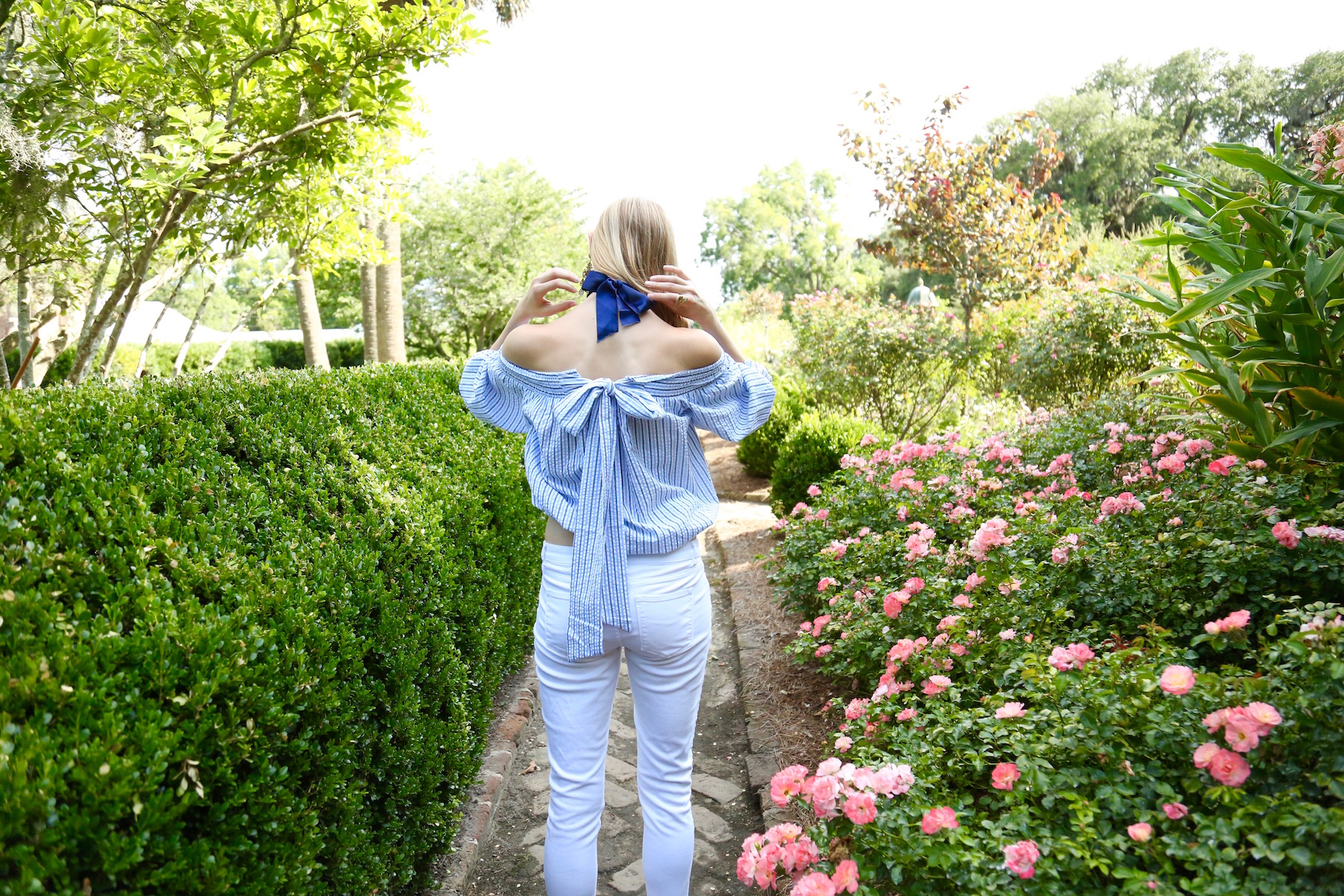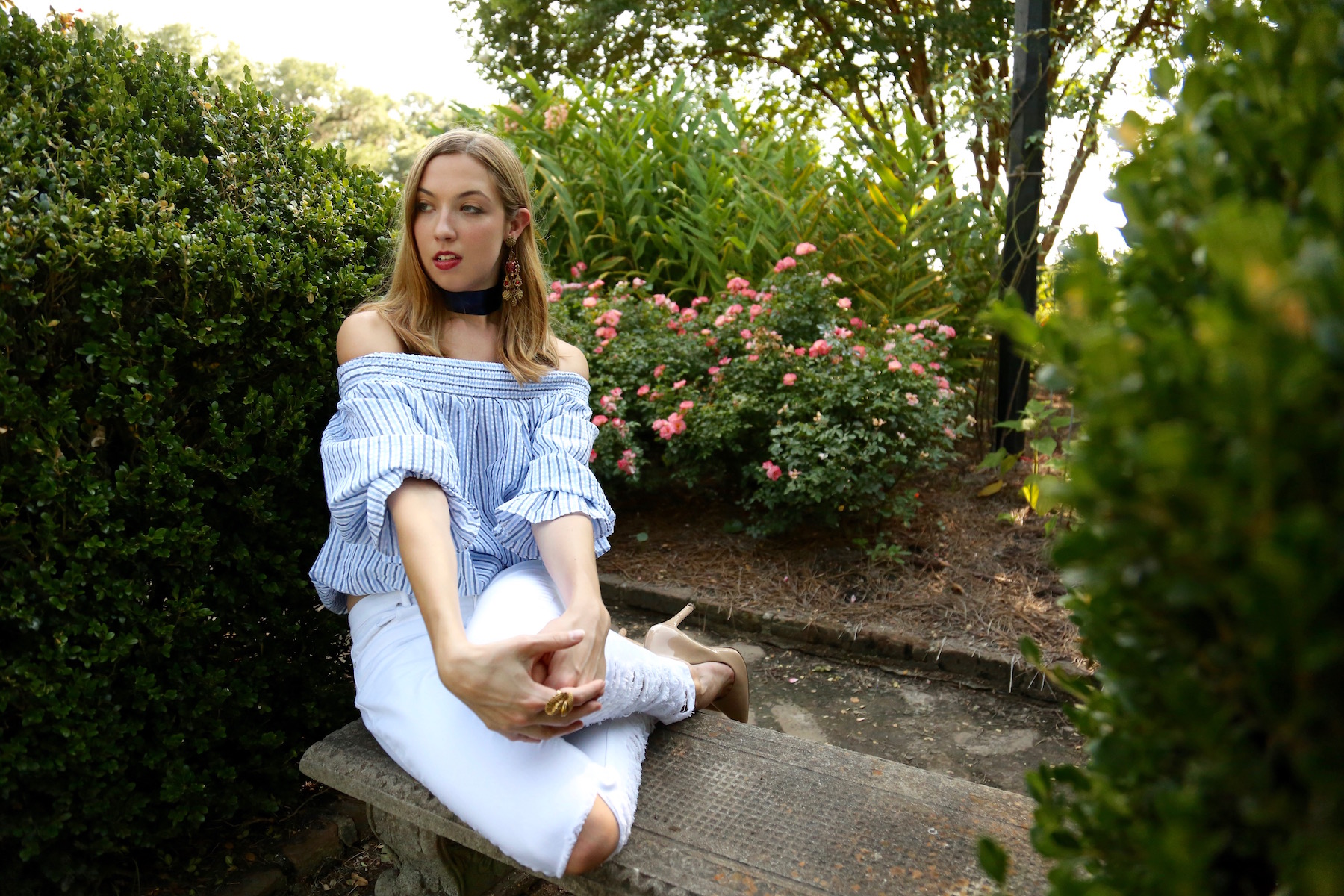 Chicwish top, Elie Tahari jeans, Candy Shop Vintage earrings & ring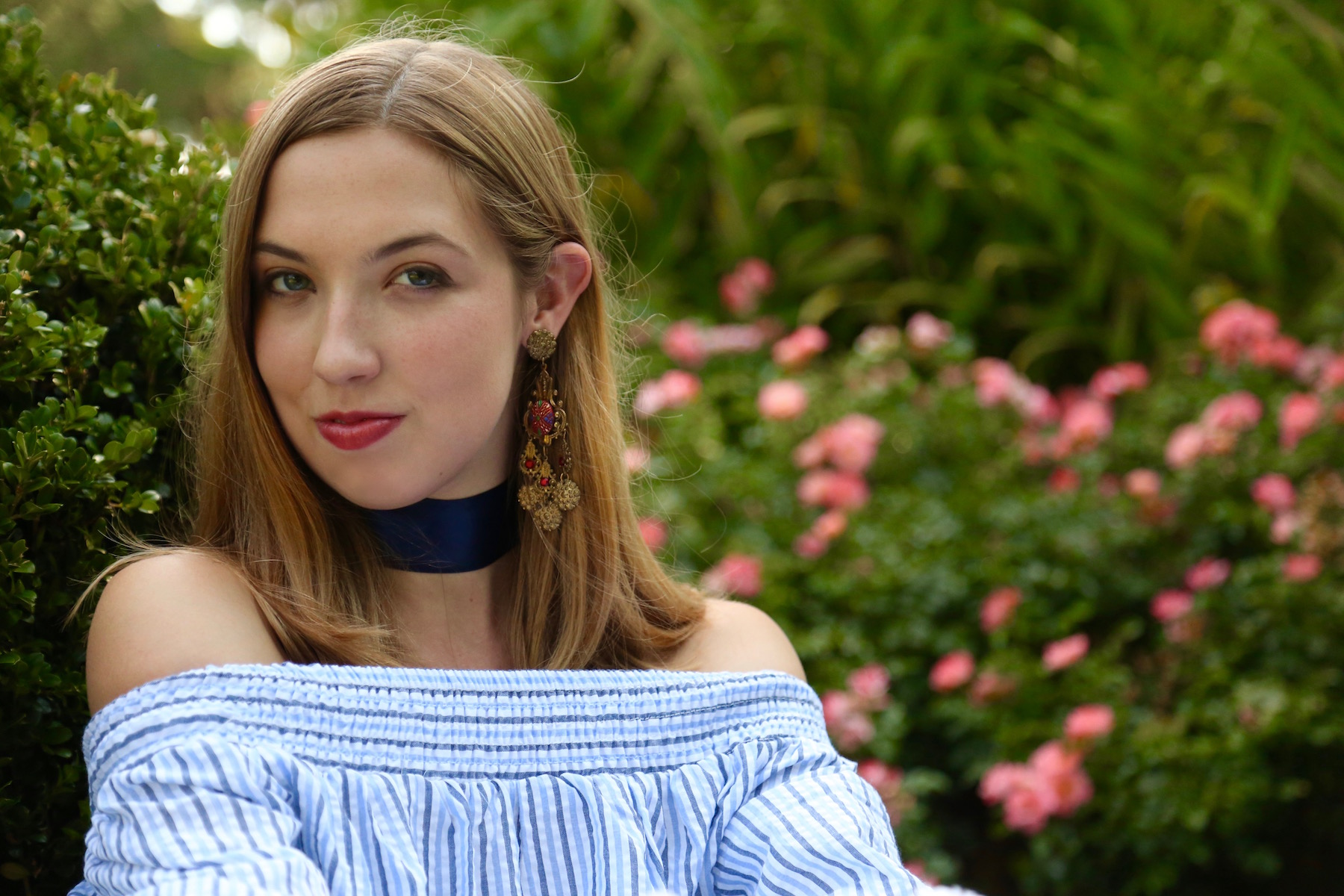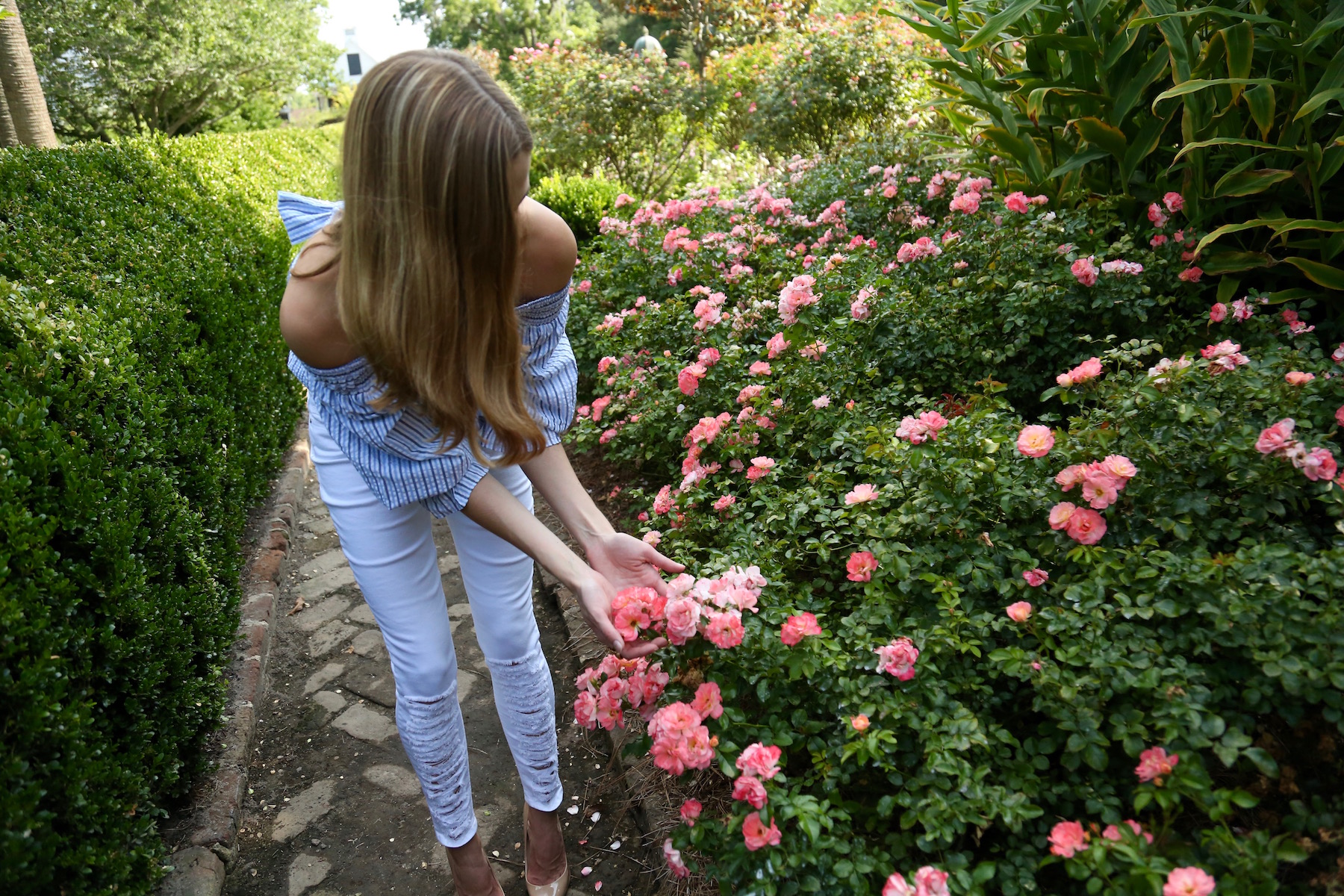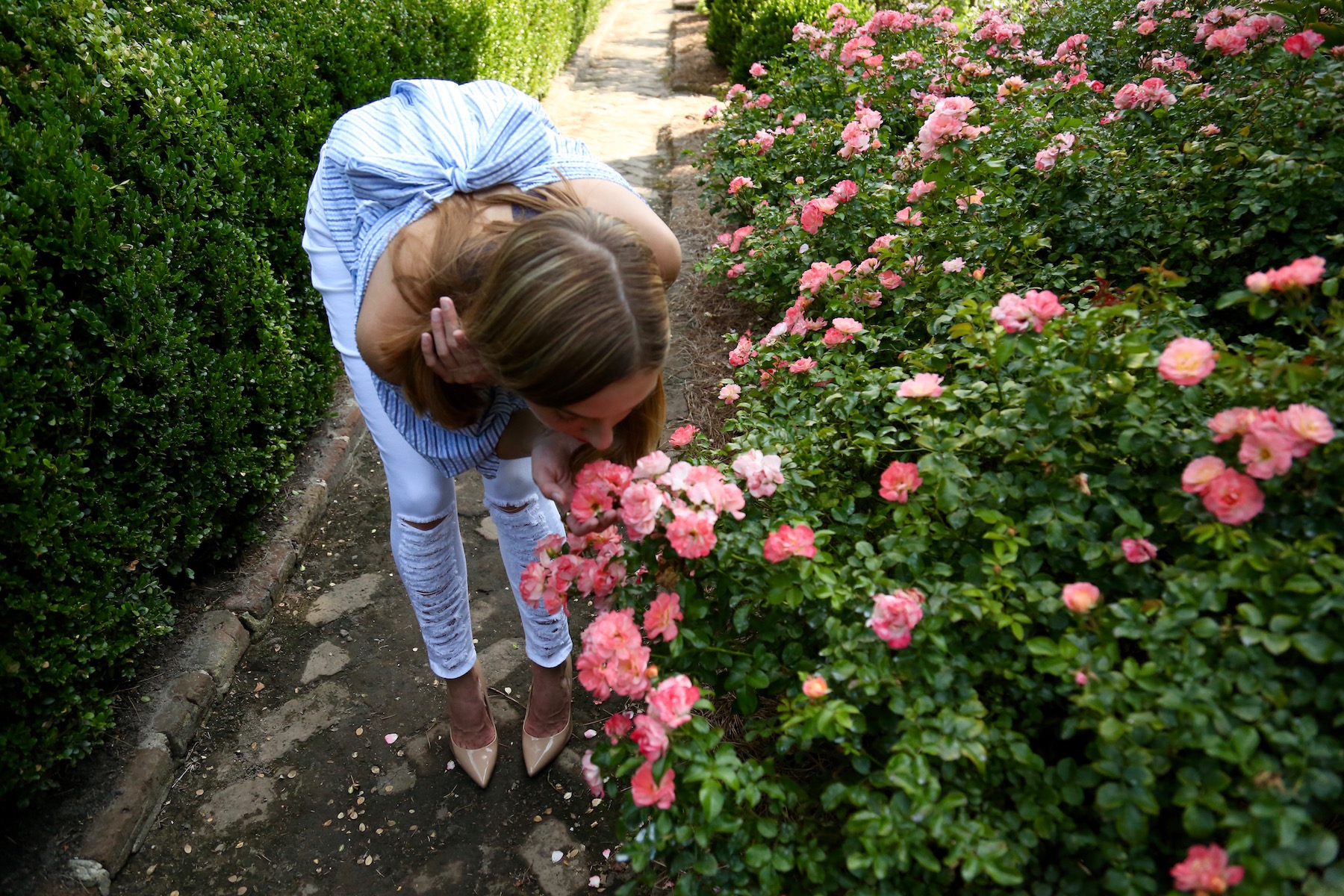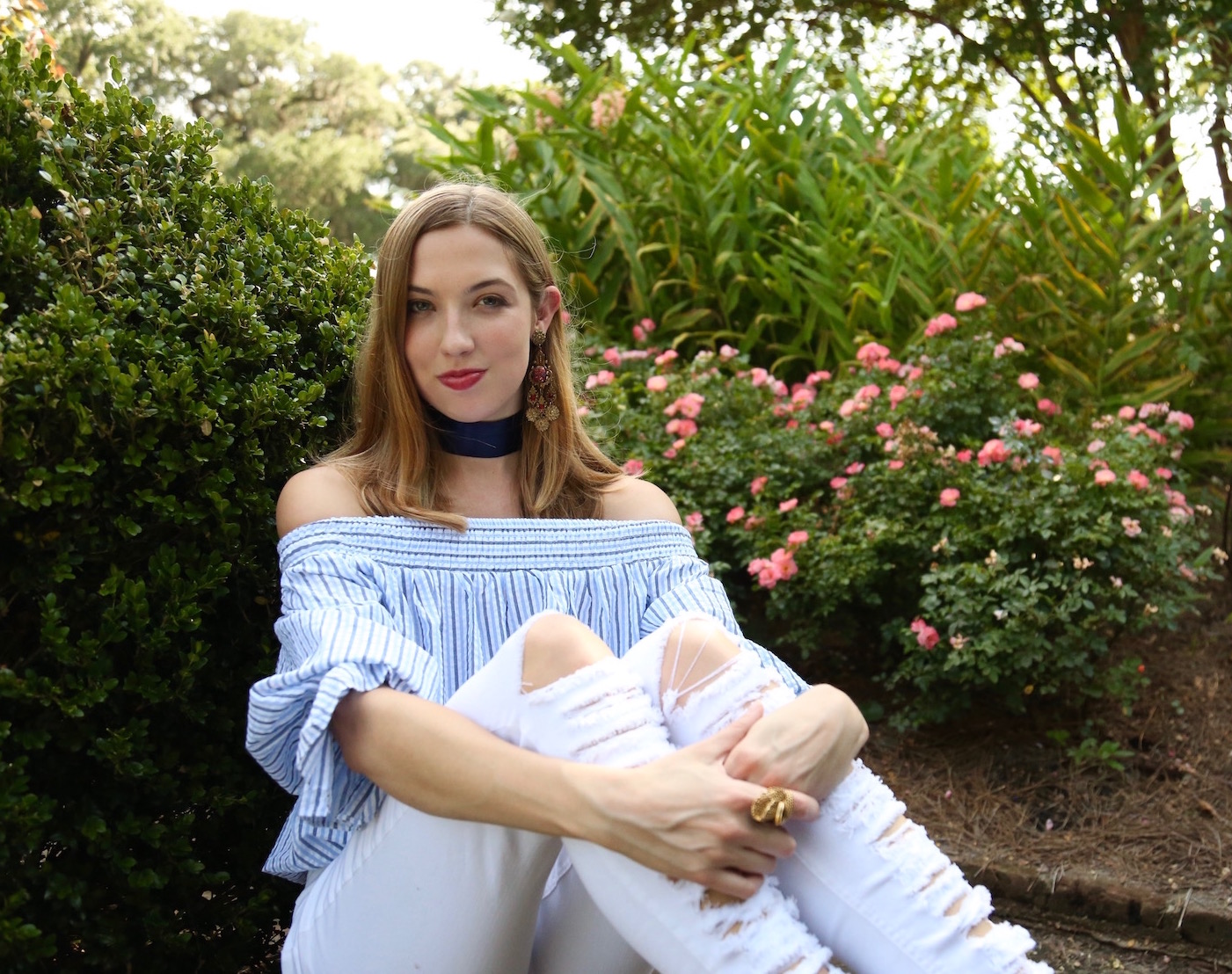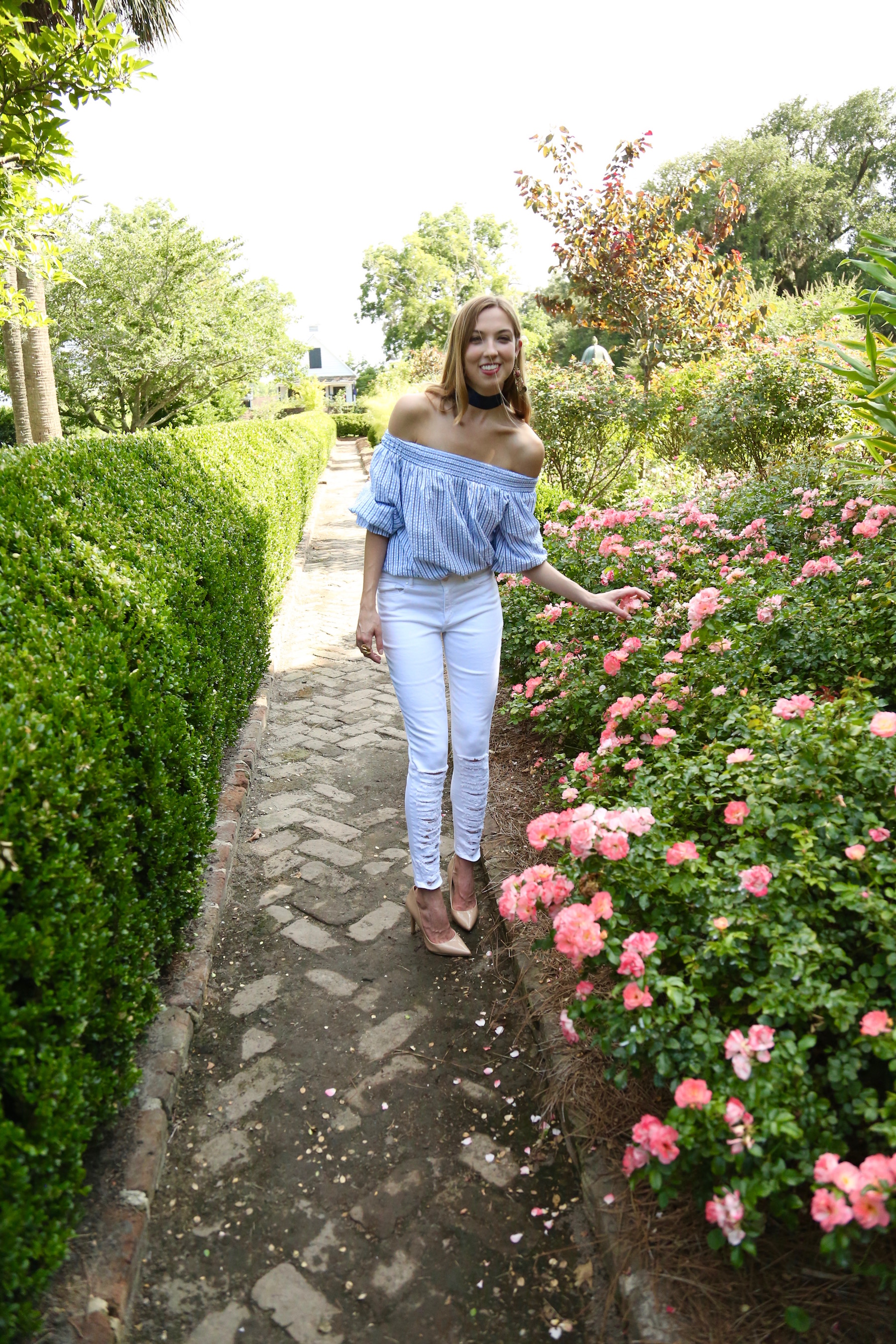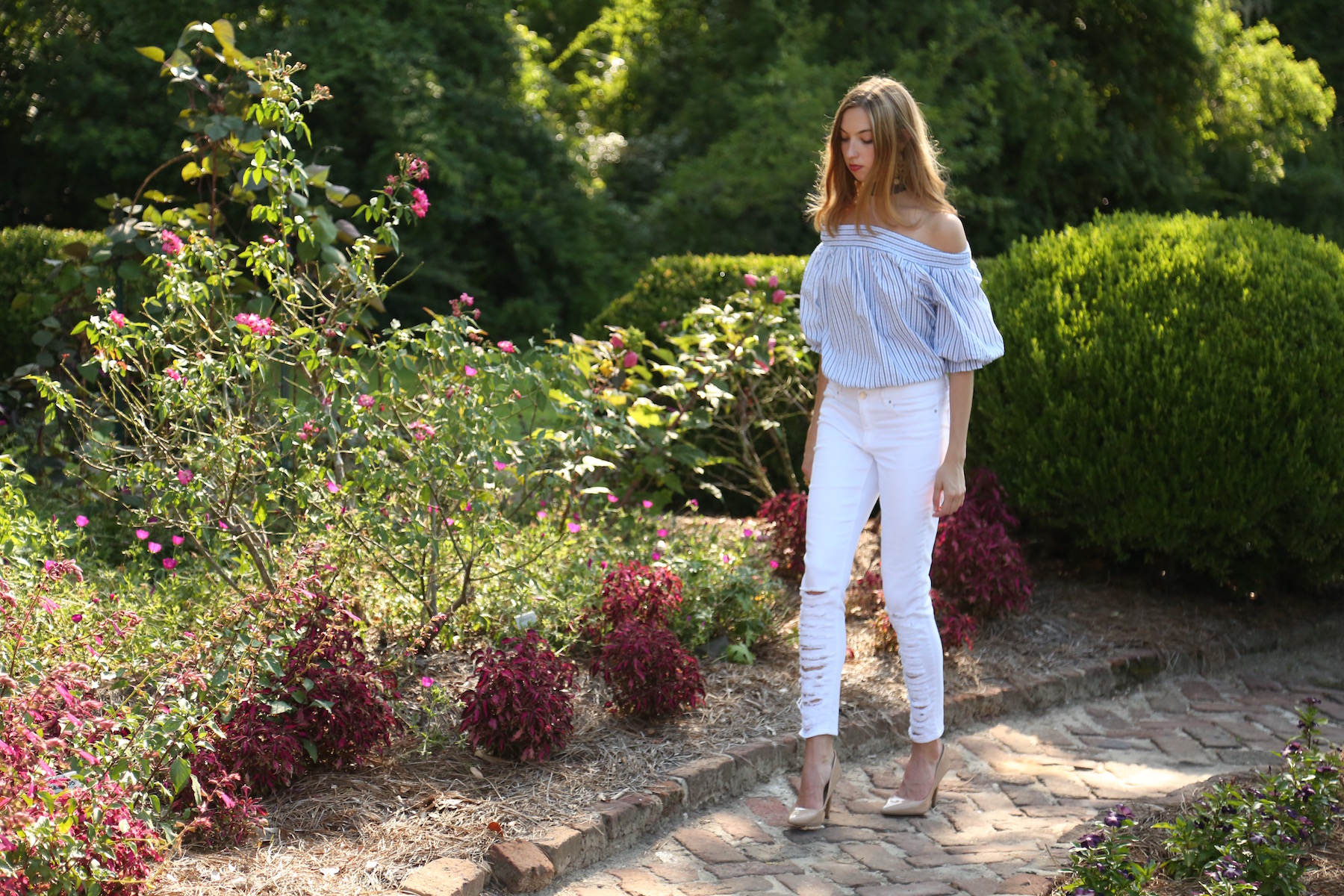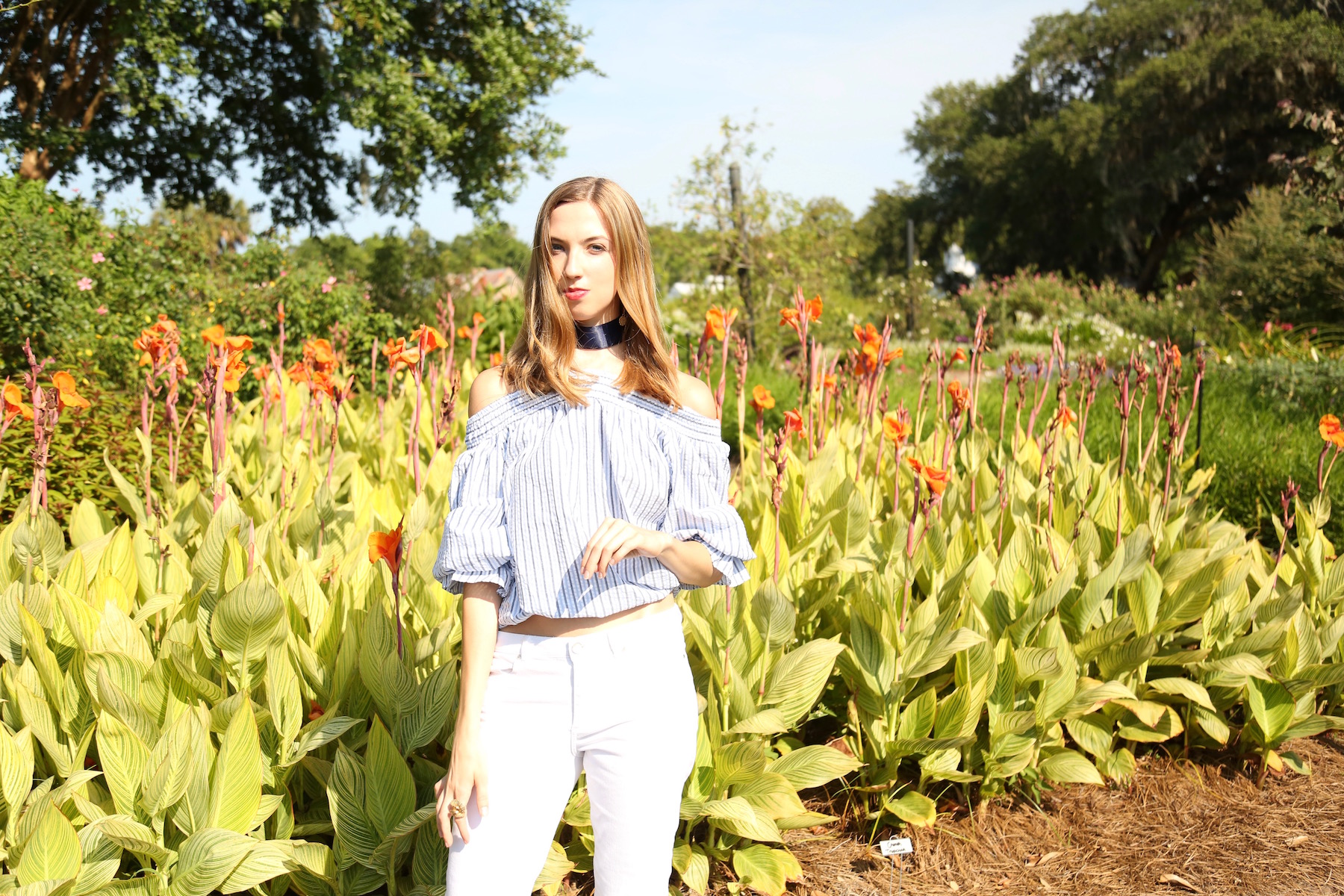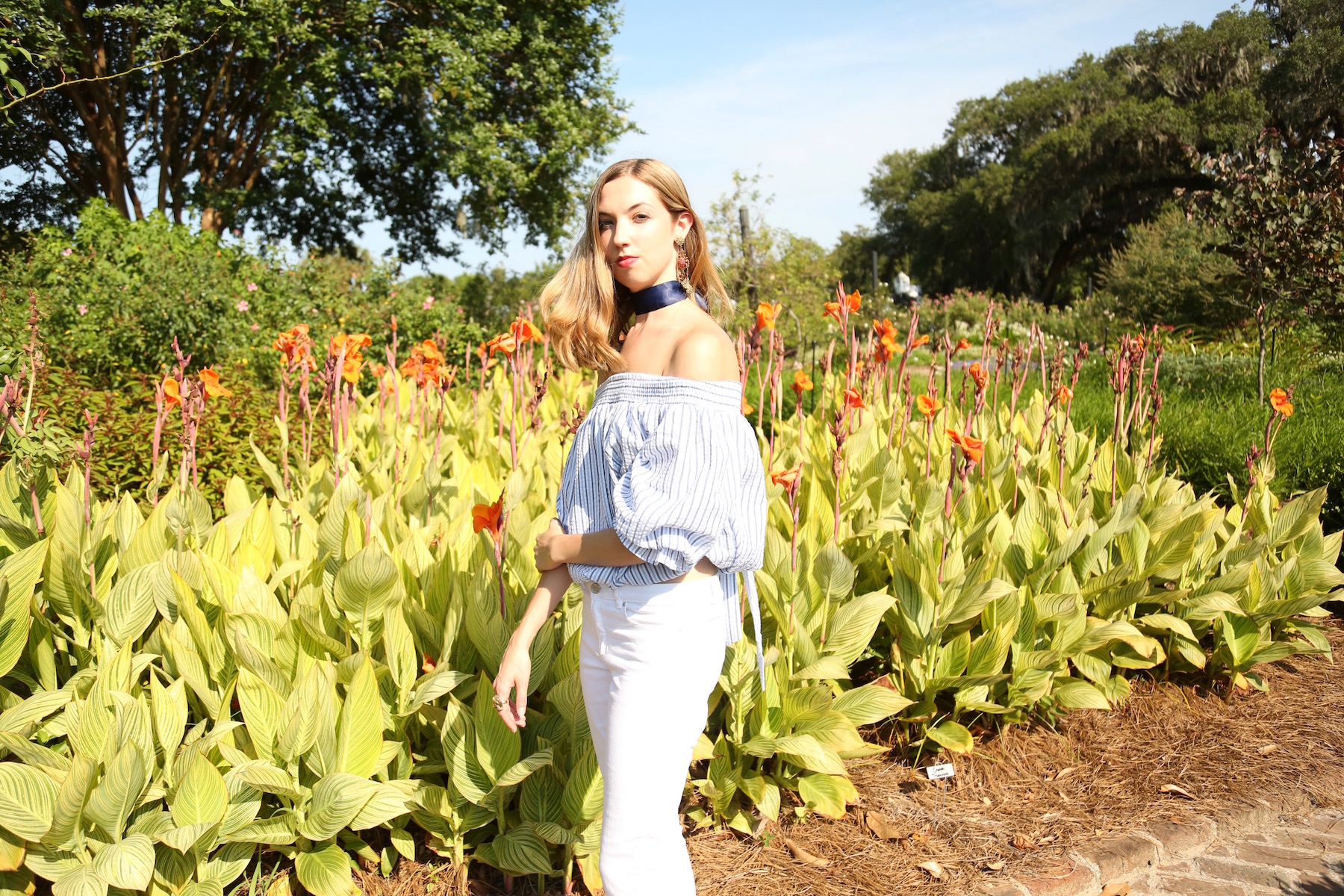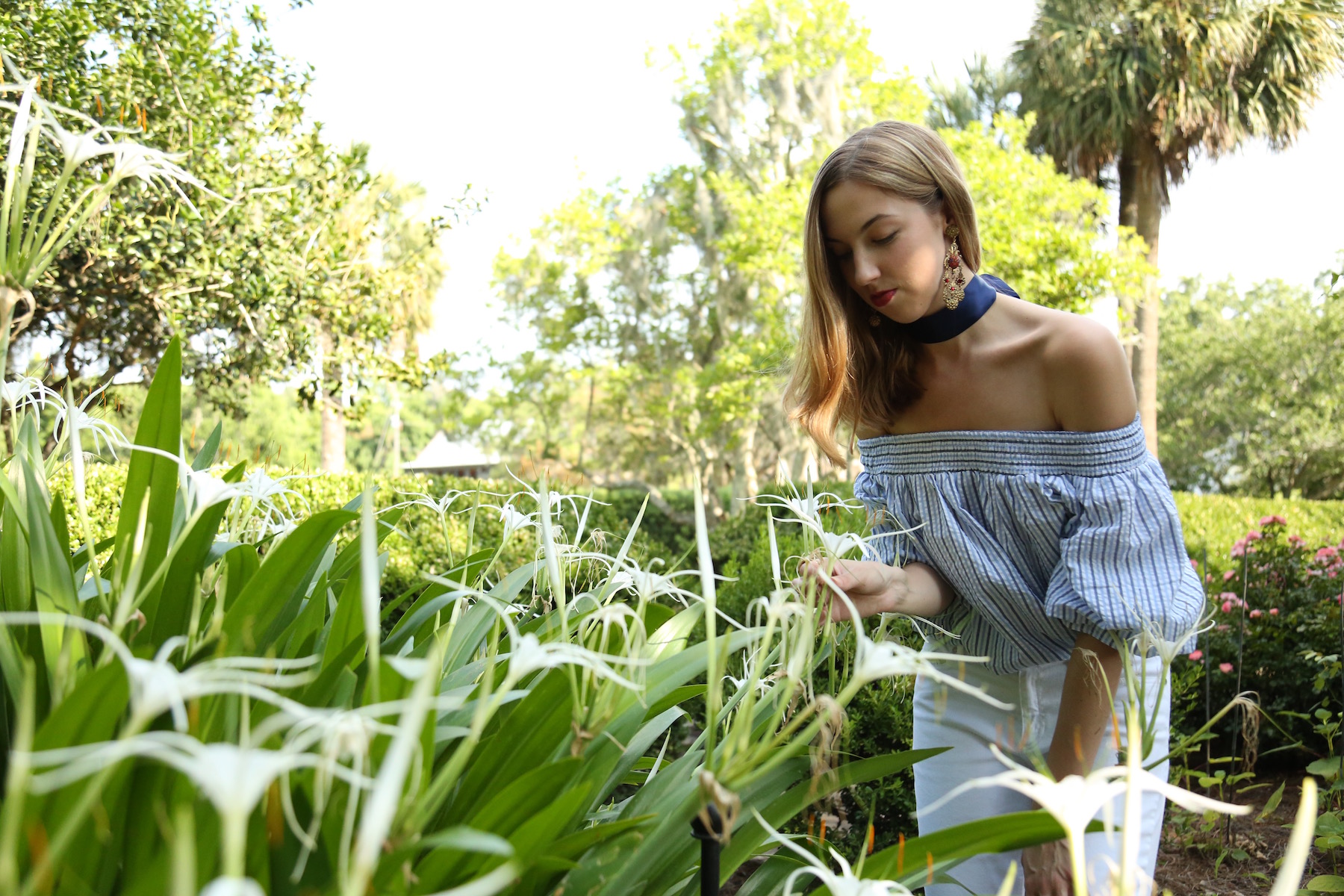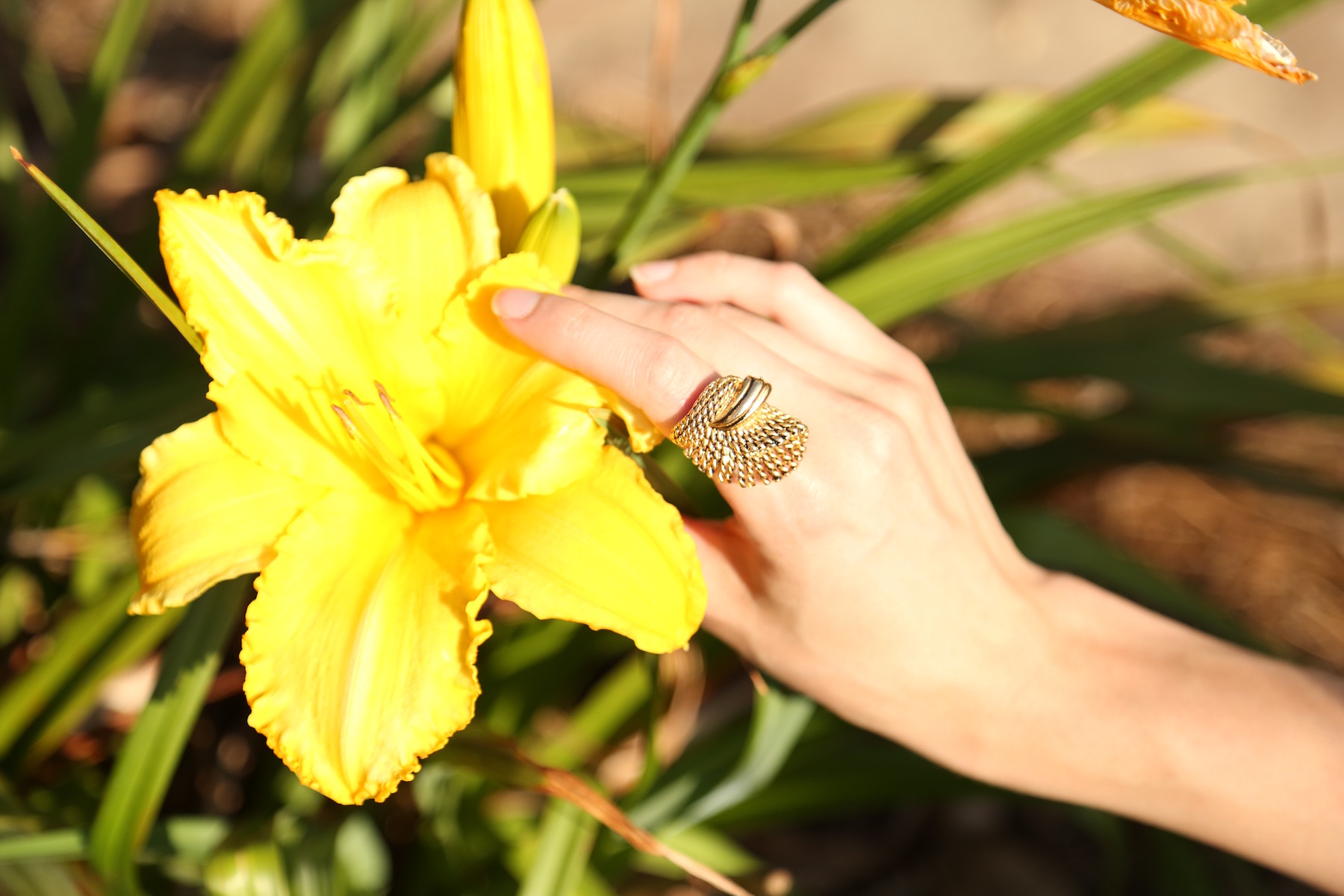 Photography by Joseph Landing