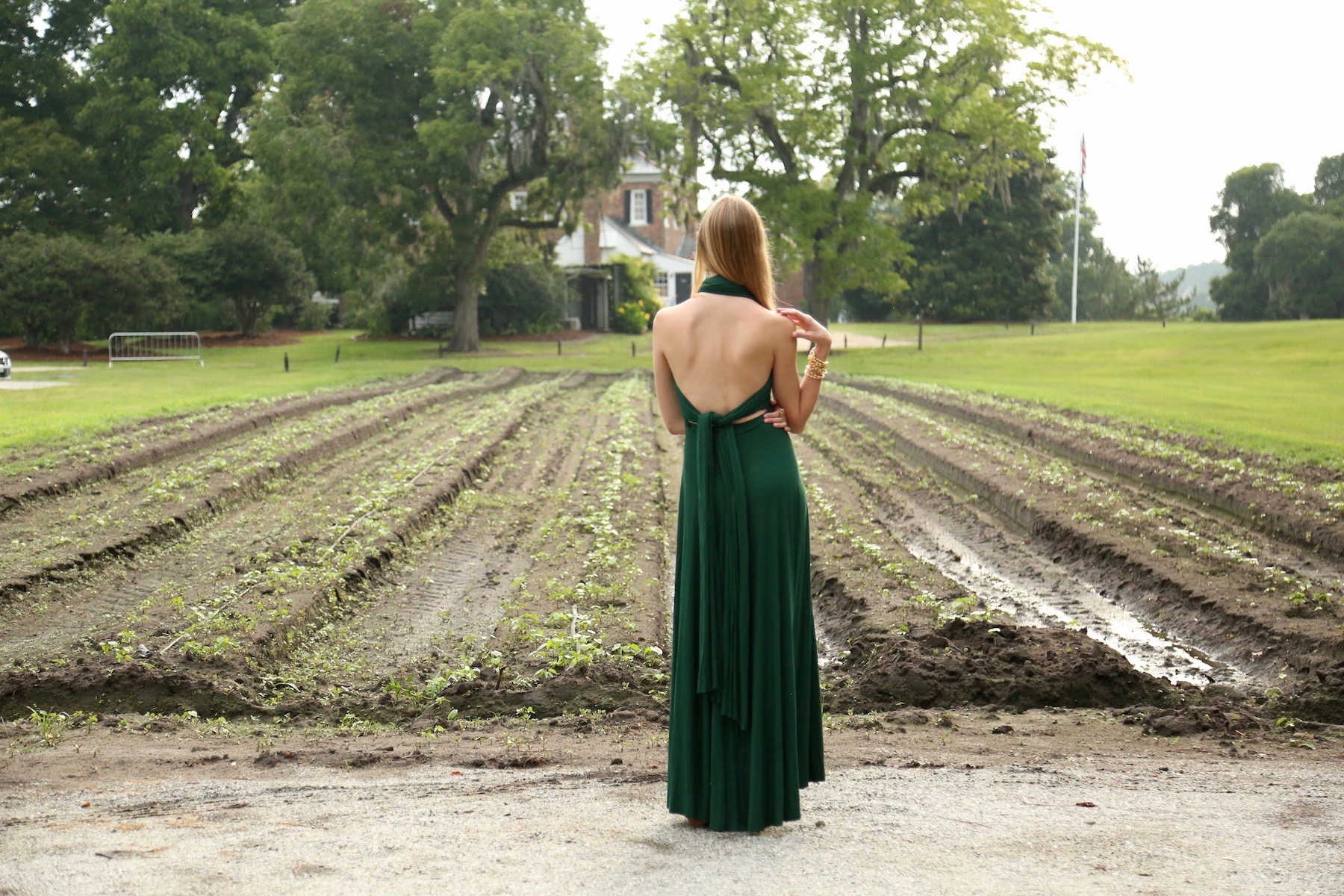 I'm back in Charleston after a week of travel to Boston, Cape Cod, Montreal and Quebec City and am waking up to a big cup of coffee and a whole lot to do! Vacations are so wonderful, I can't wait to share some of my days with you in upcoming posts.
But, back to the present for the moment. It's the height of summer here in Charleston and even getting off the plane, I immediately feel as if I am walking through a sauna. The Spanish moss is swaying in the breeze, fish are jumping, and the sun is setting on a special place. Boone Hall has always reminded me of Gone with the Wind and is commonly mistaken as Twelve Oaks from the movie because of the resemblance of its row of oak trees. Every time I ride down this dusty path under a canopy of trees, I can't help admiring the natural beauty and I think you will, too.
For this shoot, I chose a dress that channels Scarlet O'Hara and her iconic curtain dress. Scarlet is such an intriguing character: strong-willed, resourceful, and outspoken at a time when women had a lot less rights and respect than we do today. Her curtain dress is a symbol of her determination to make good out of a bad situation and for that reason and its stunning aesthetic, it carved out a place in the history of cinema and fashion. Even though my modern version is not made out of curtains, it is verdant in color and lush with possibilities.
Designed to be worn dozens of ways, this Lulu's gem can be wrapped and twisted to create a different look every time you go out. The straps can be criss-crossed down the back or worn loosely at the neck like the extension of a scarf. Its versatility and light, flowing fabric would look amazing on a variety of different body types and for that reason, I think it would be ideal for bridesmaid dresses. In my opinion, emerald is the color of summer in the South. But, many brides like pastel tones at their wedding and fortunately those options are available too. This post might be as long as Gone with the Wind, but I hope you will enjoy the images. Now, time to make your dramatic entrance!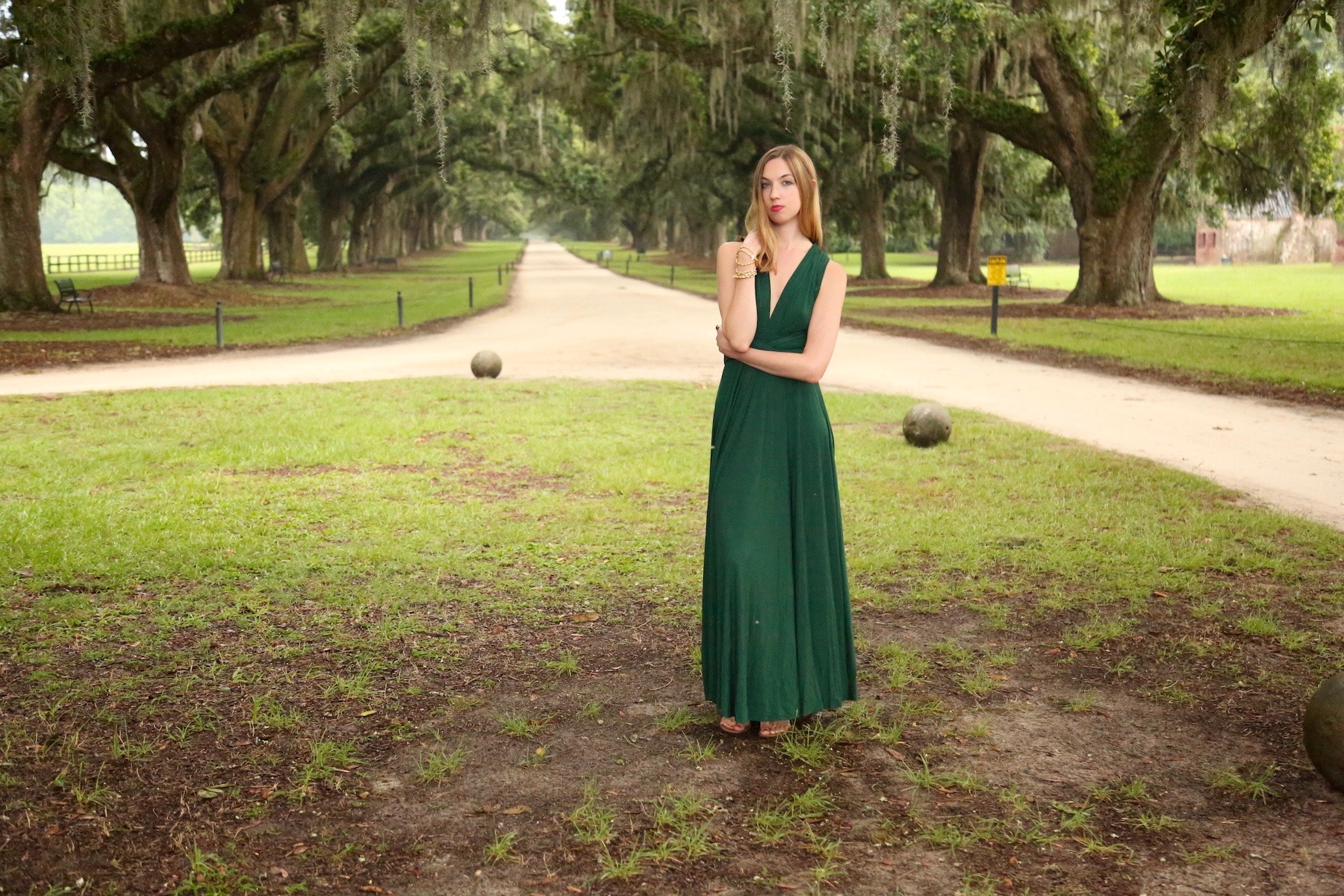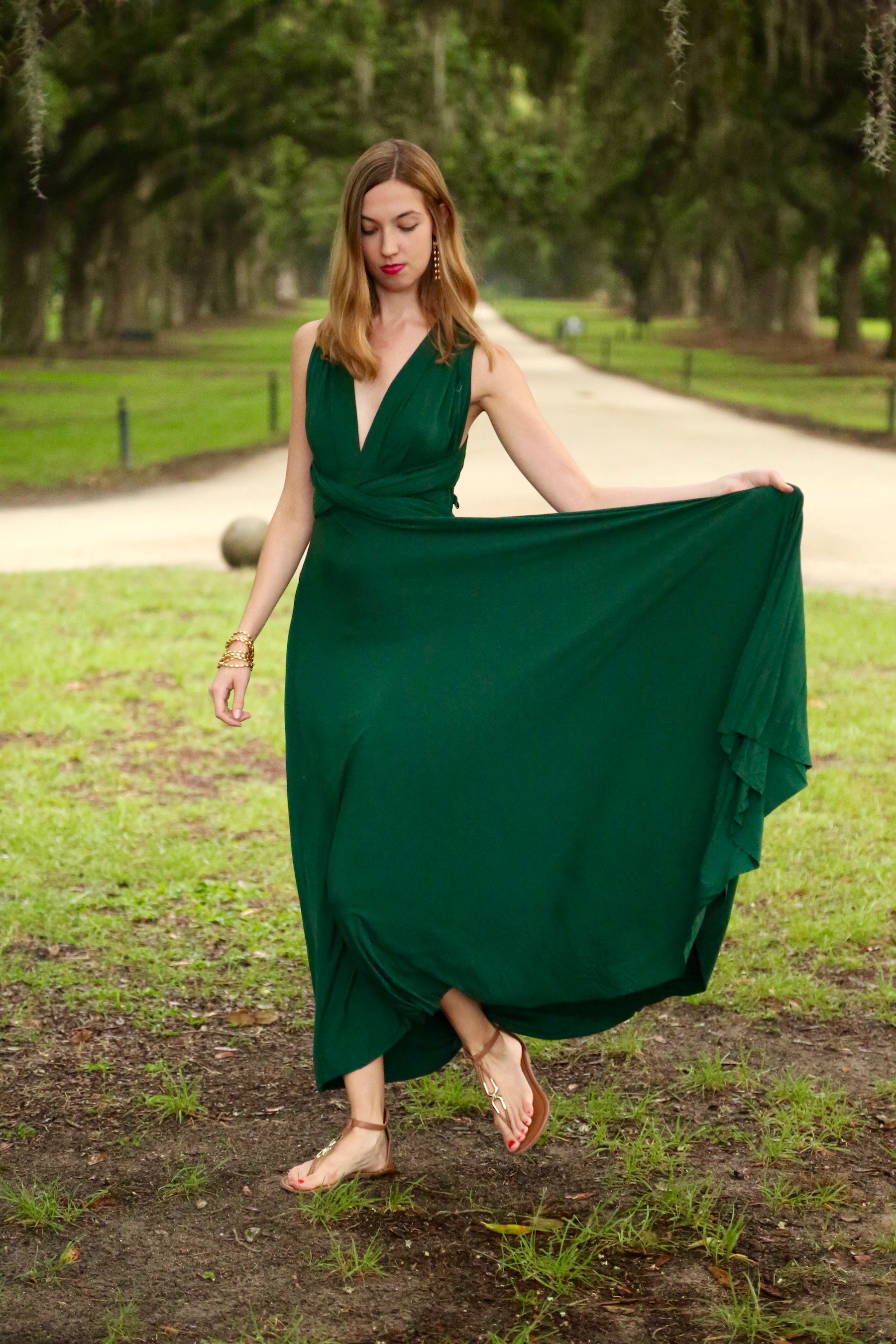 Lulu's dress, Candy Shop Vintage jewelry, BCBGeneration sandals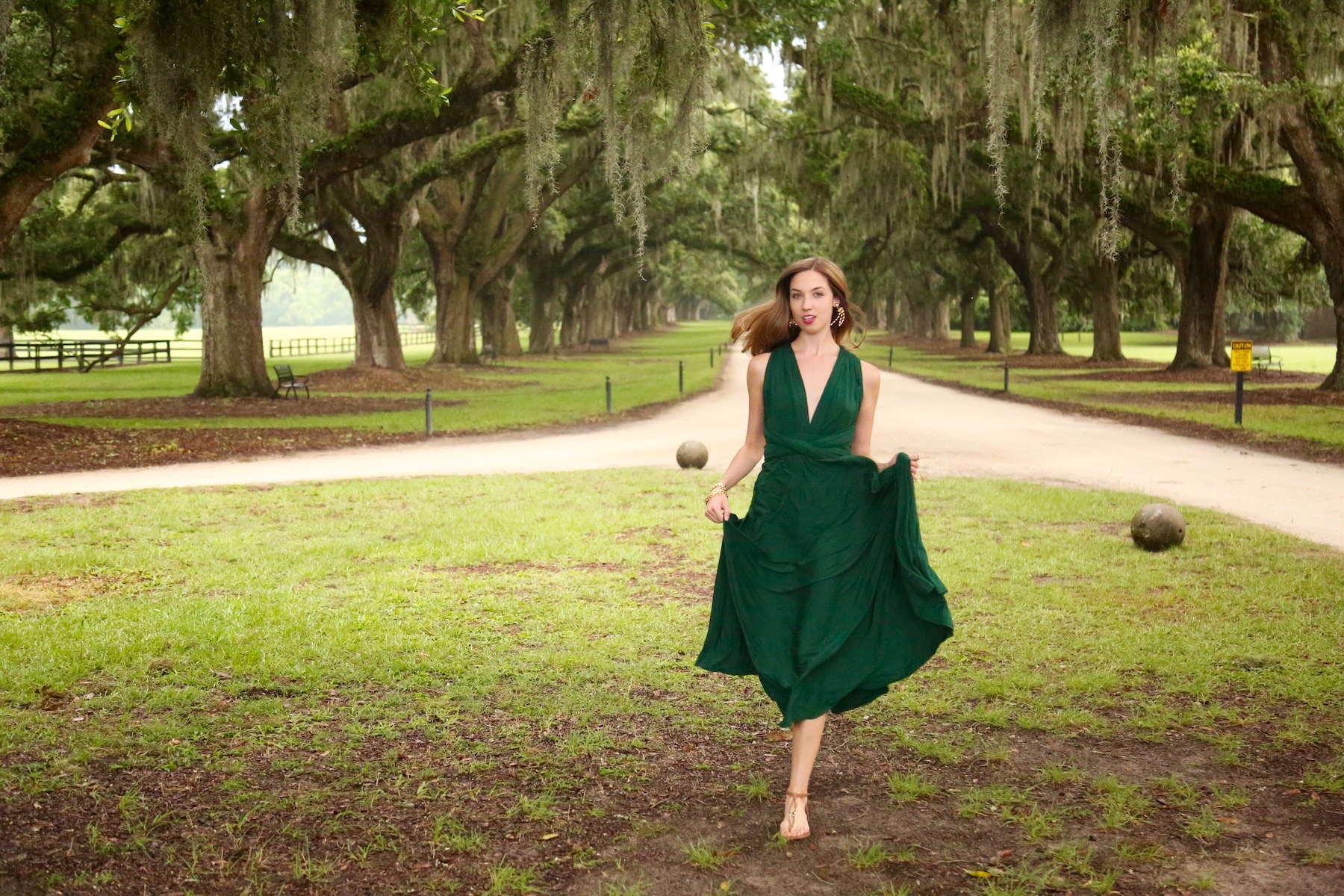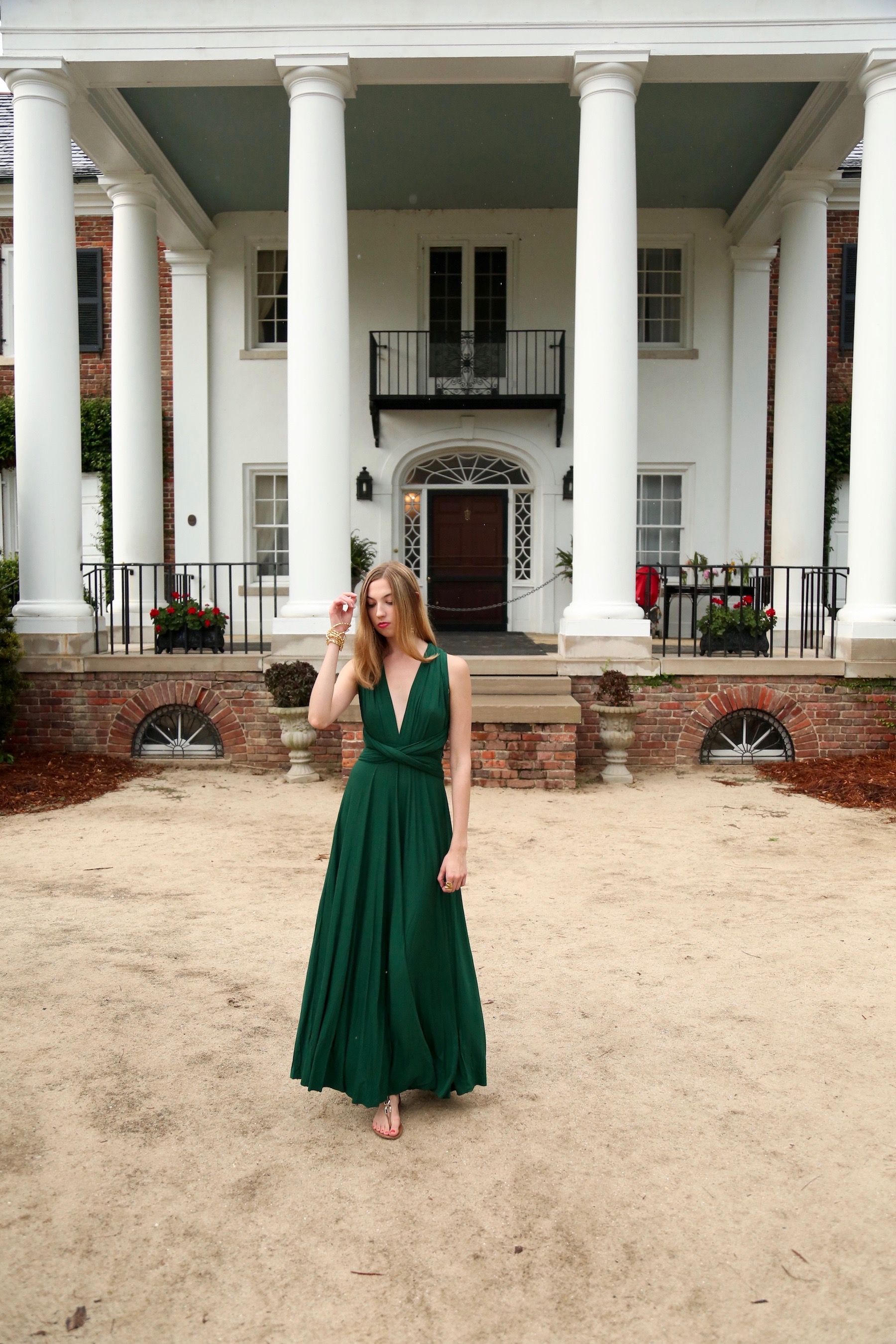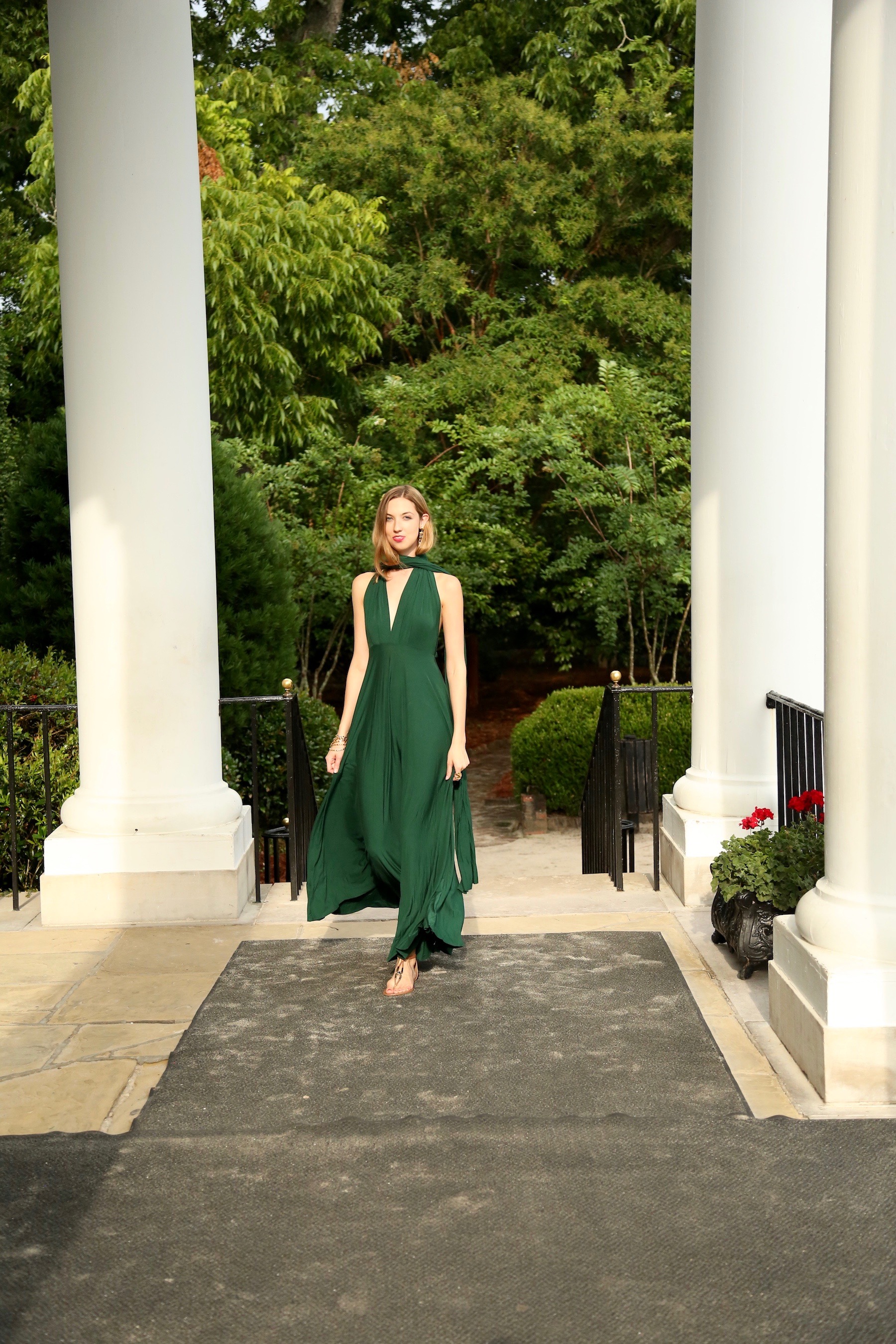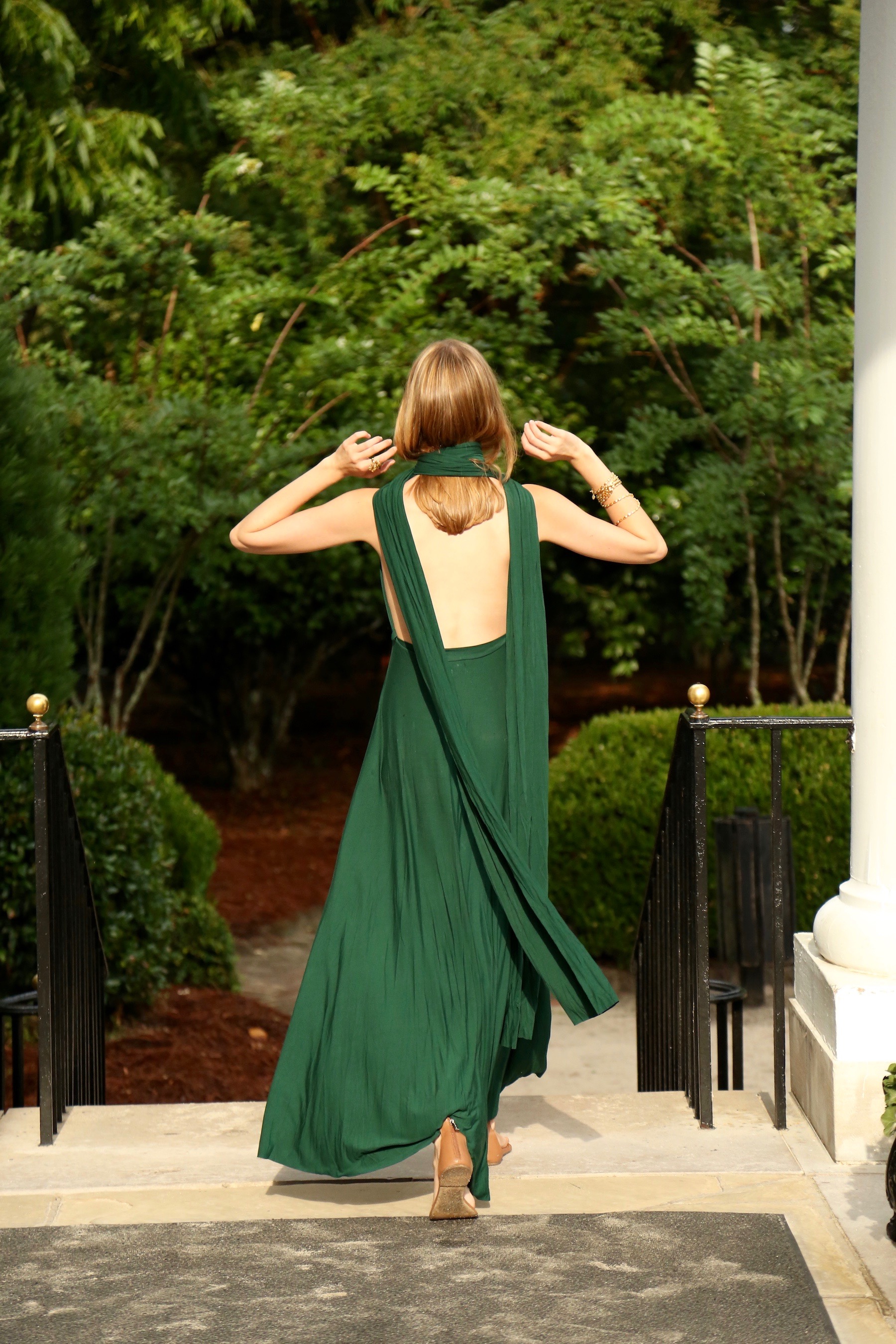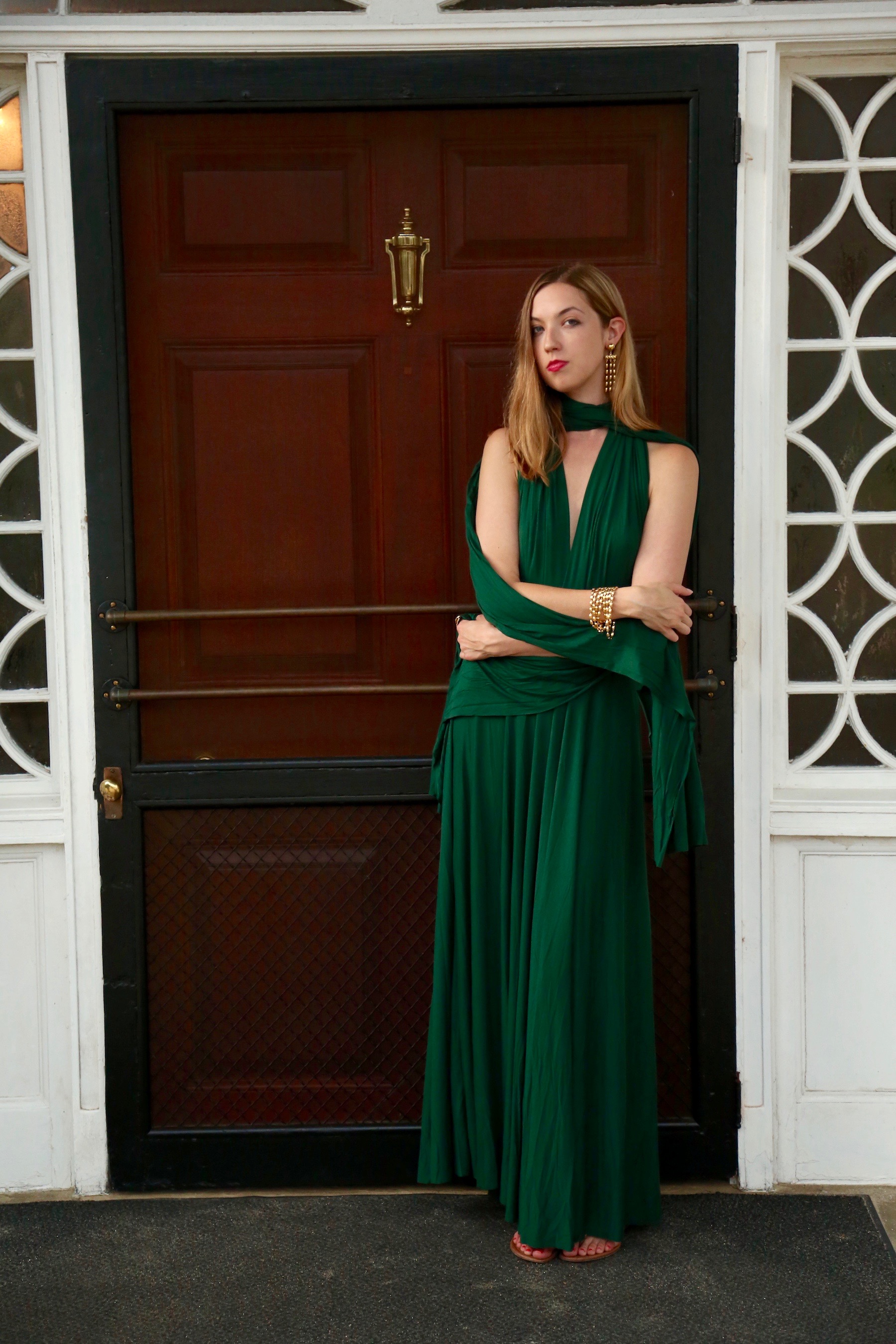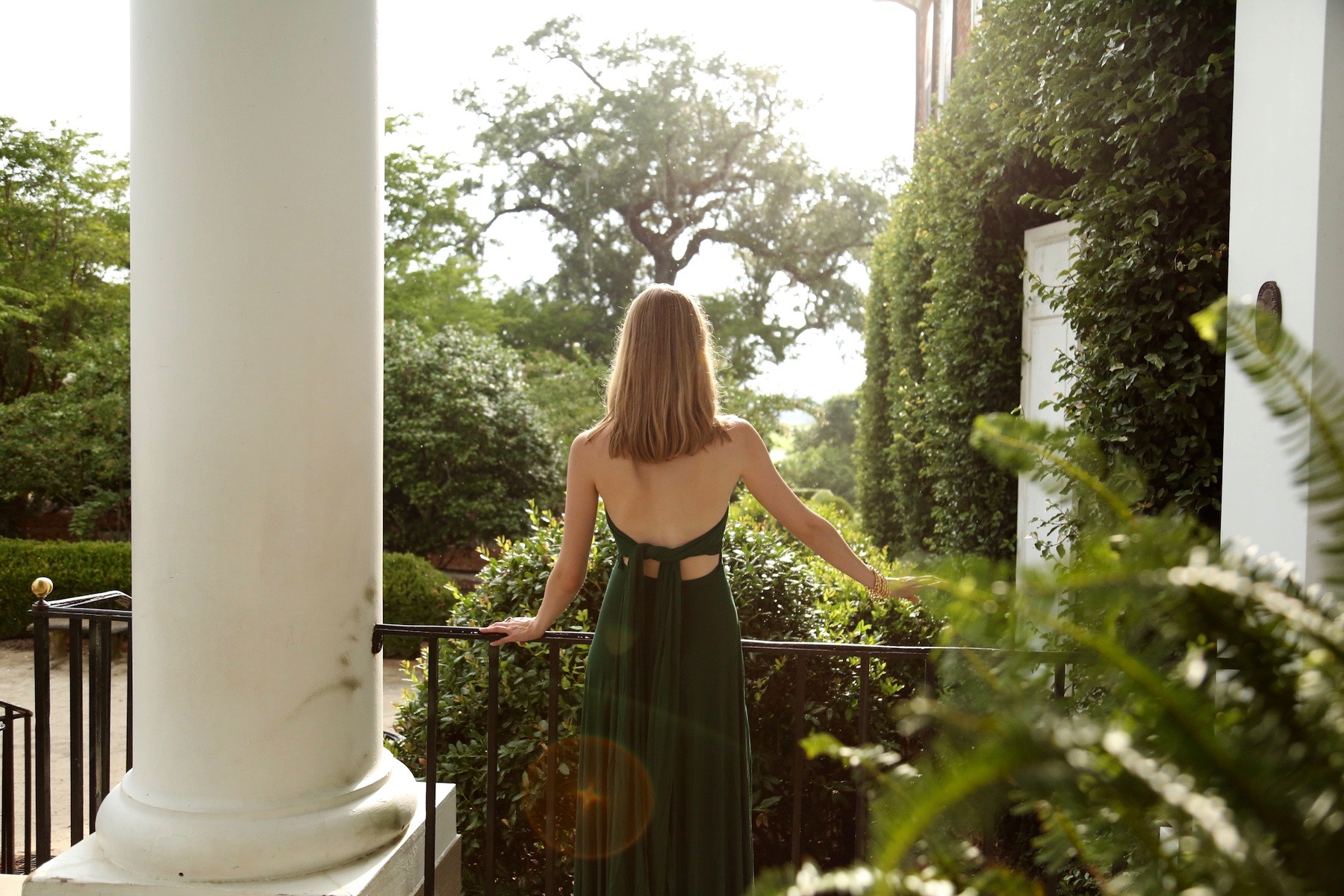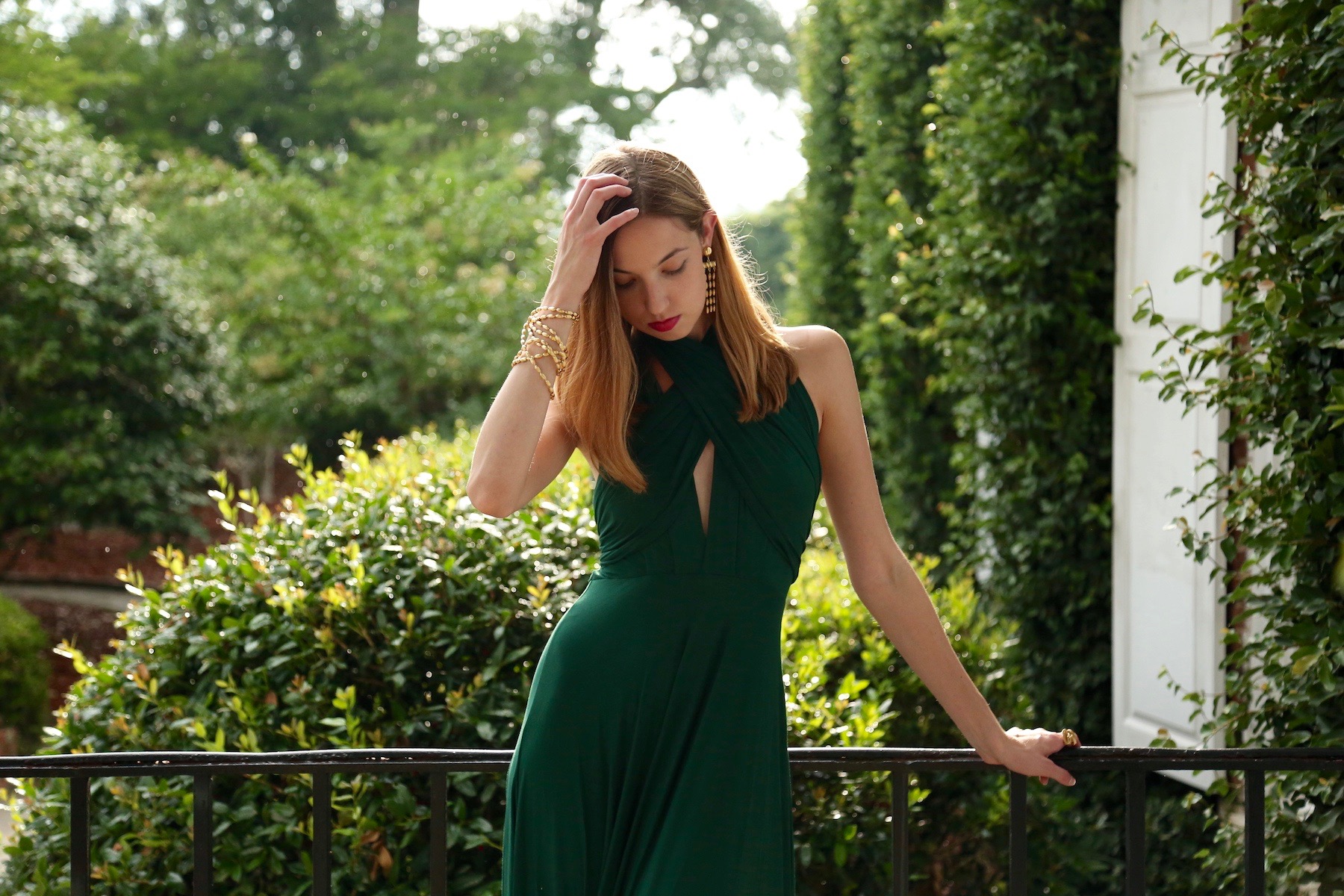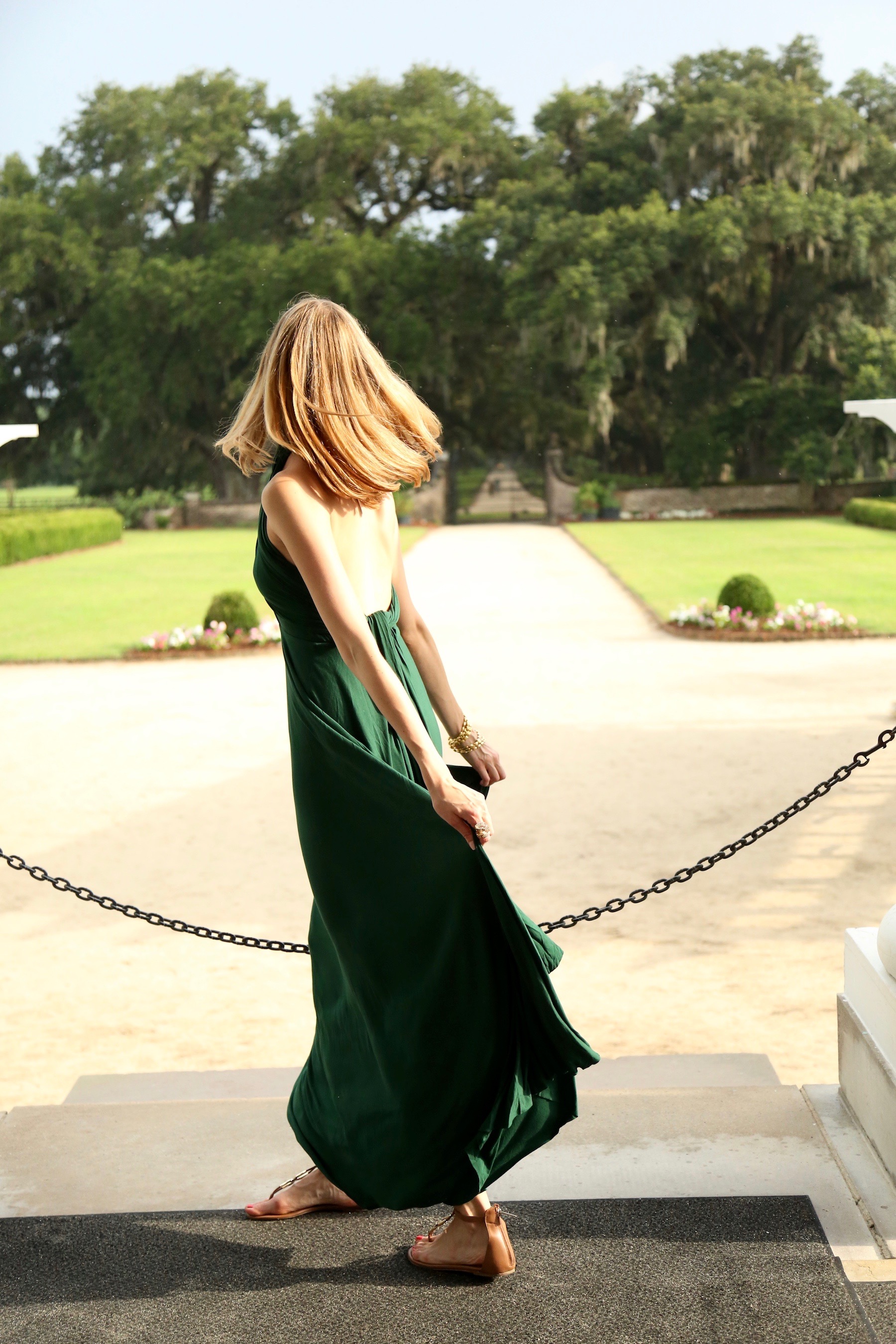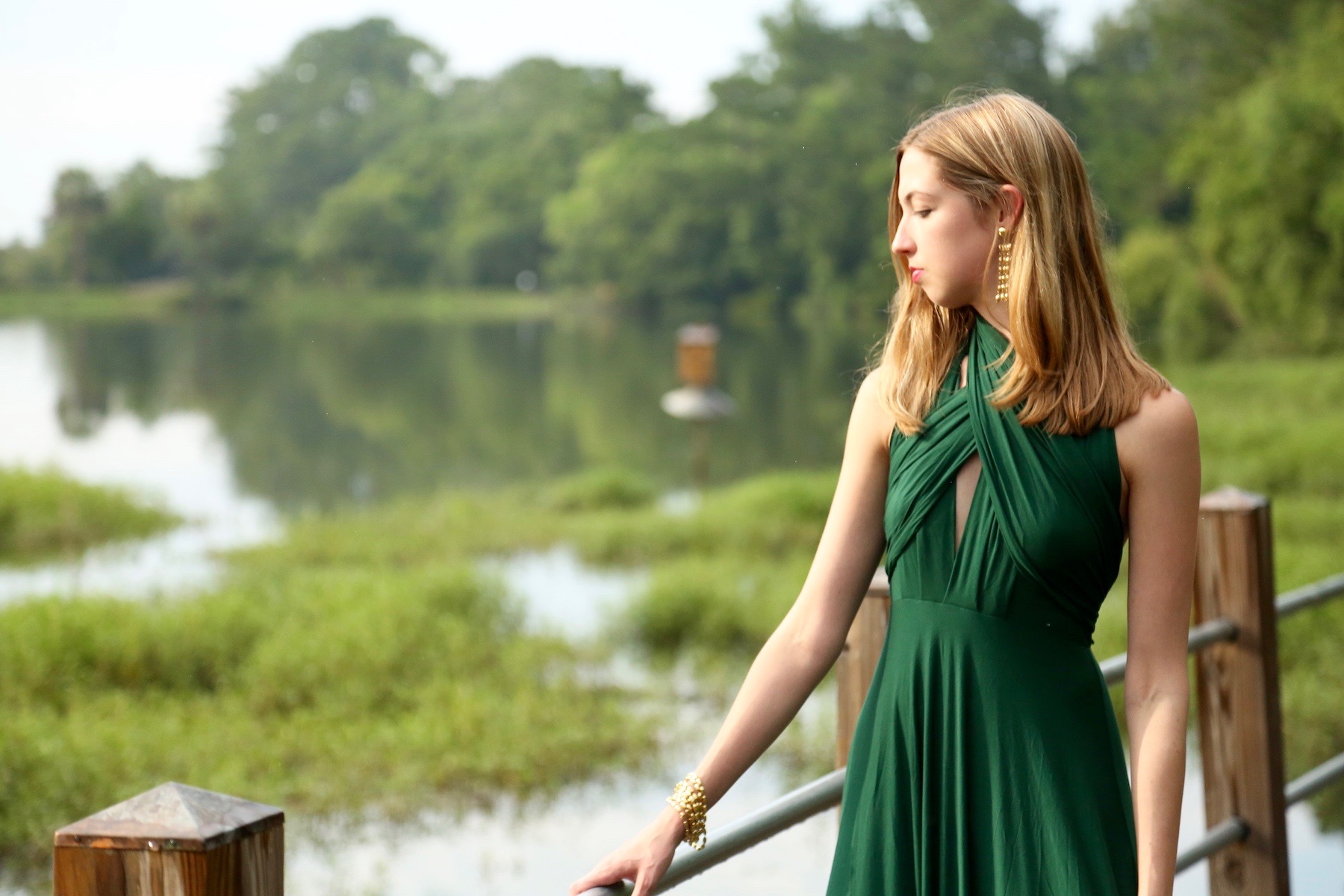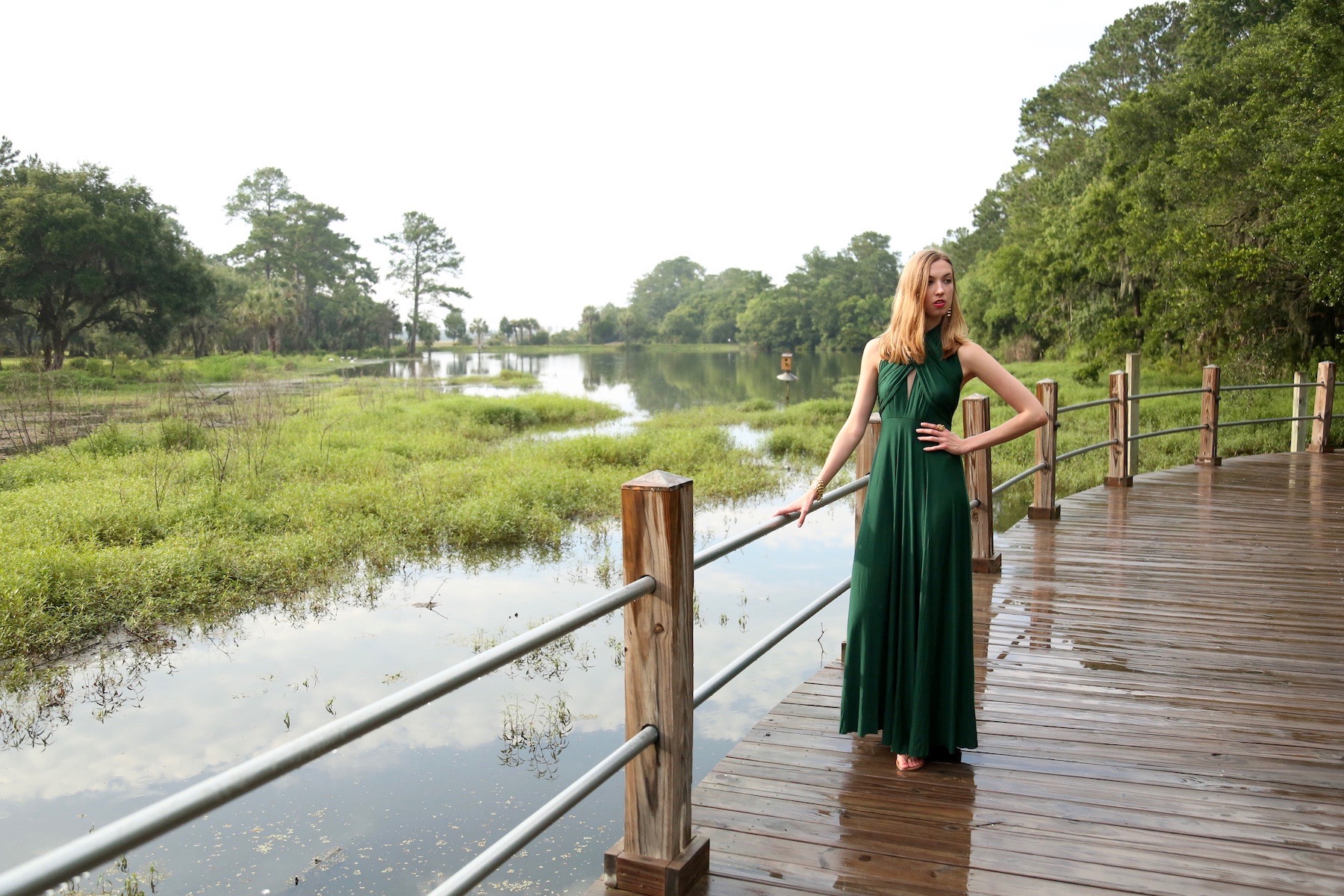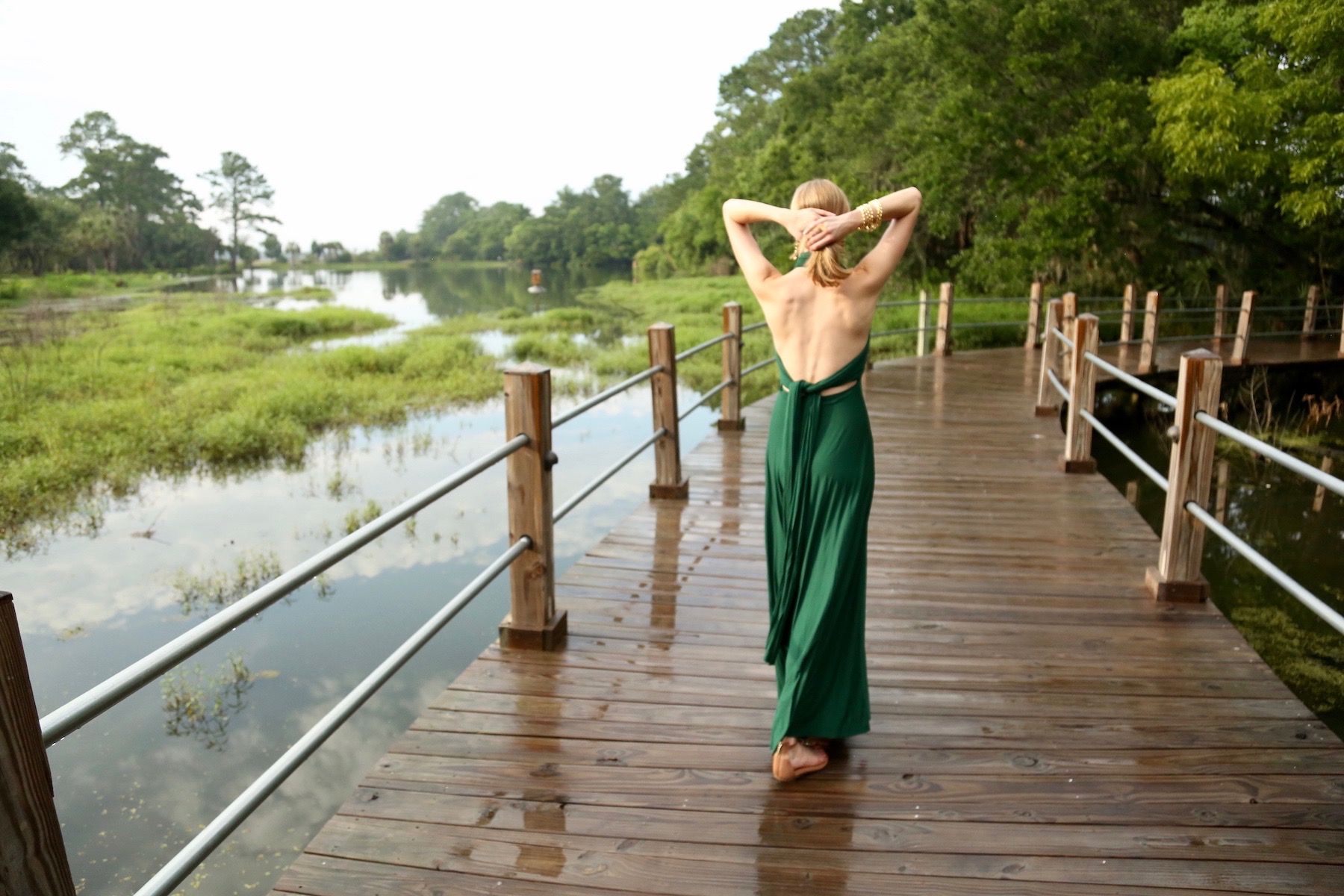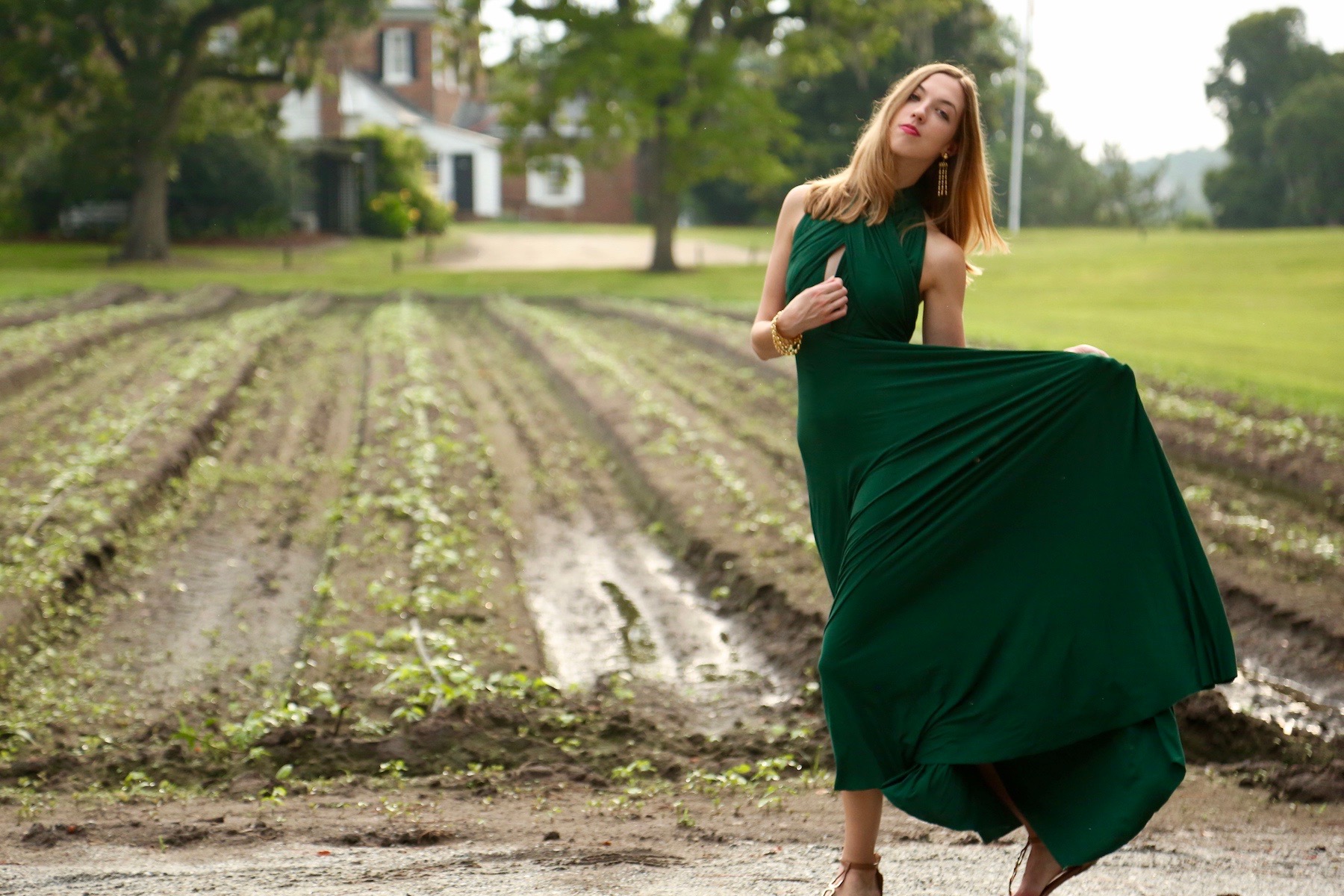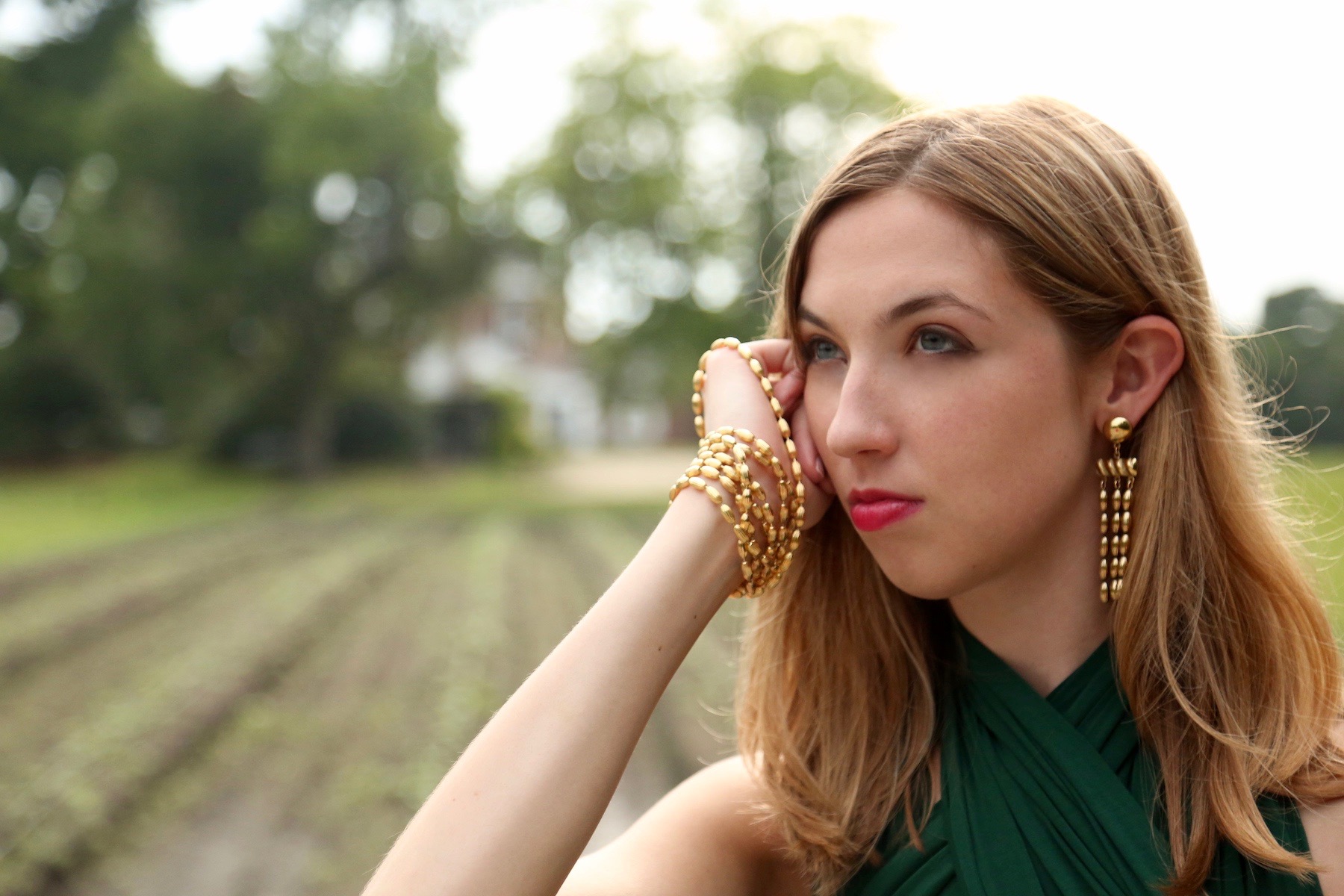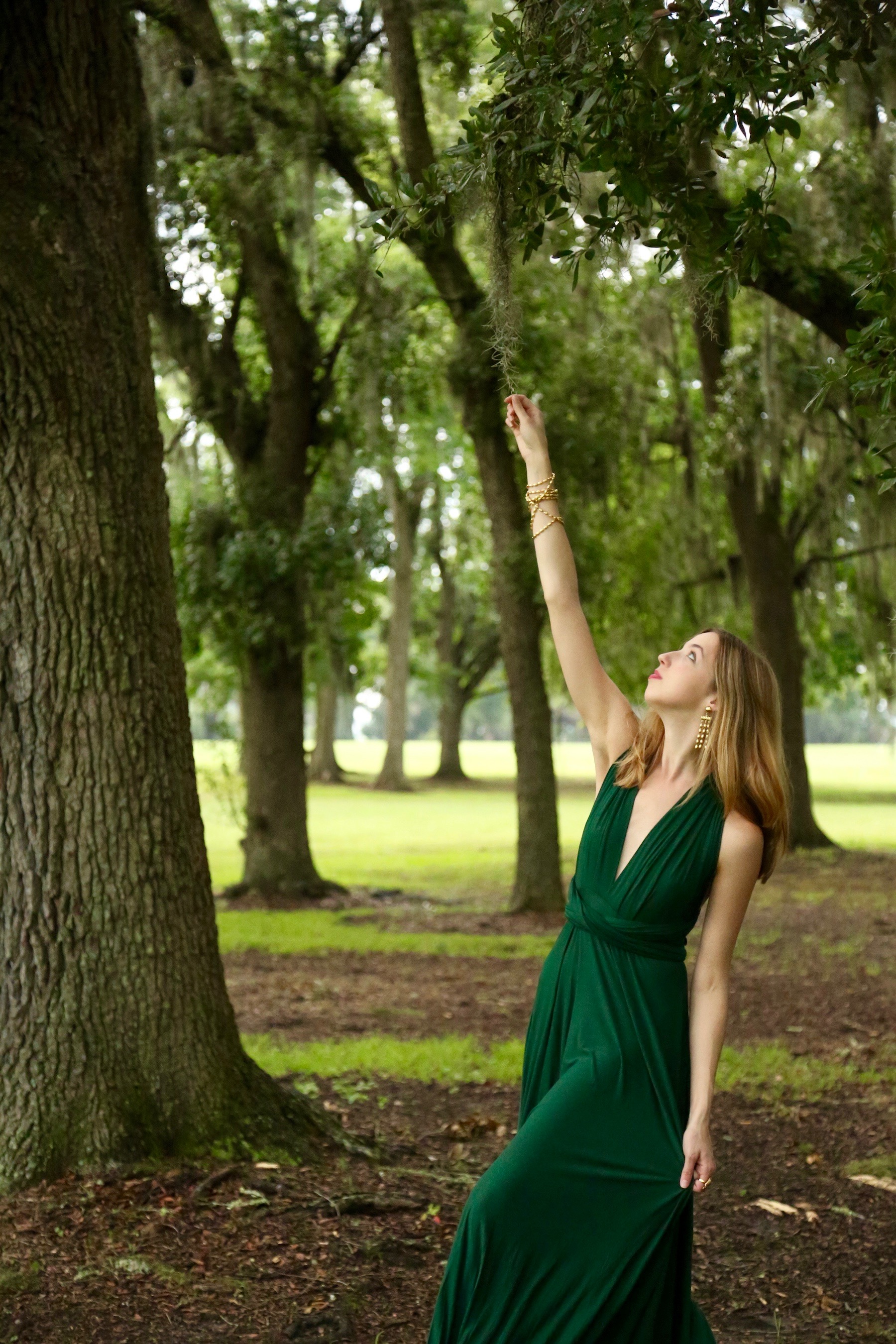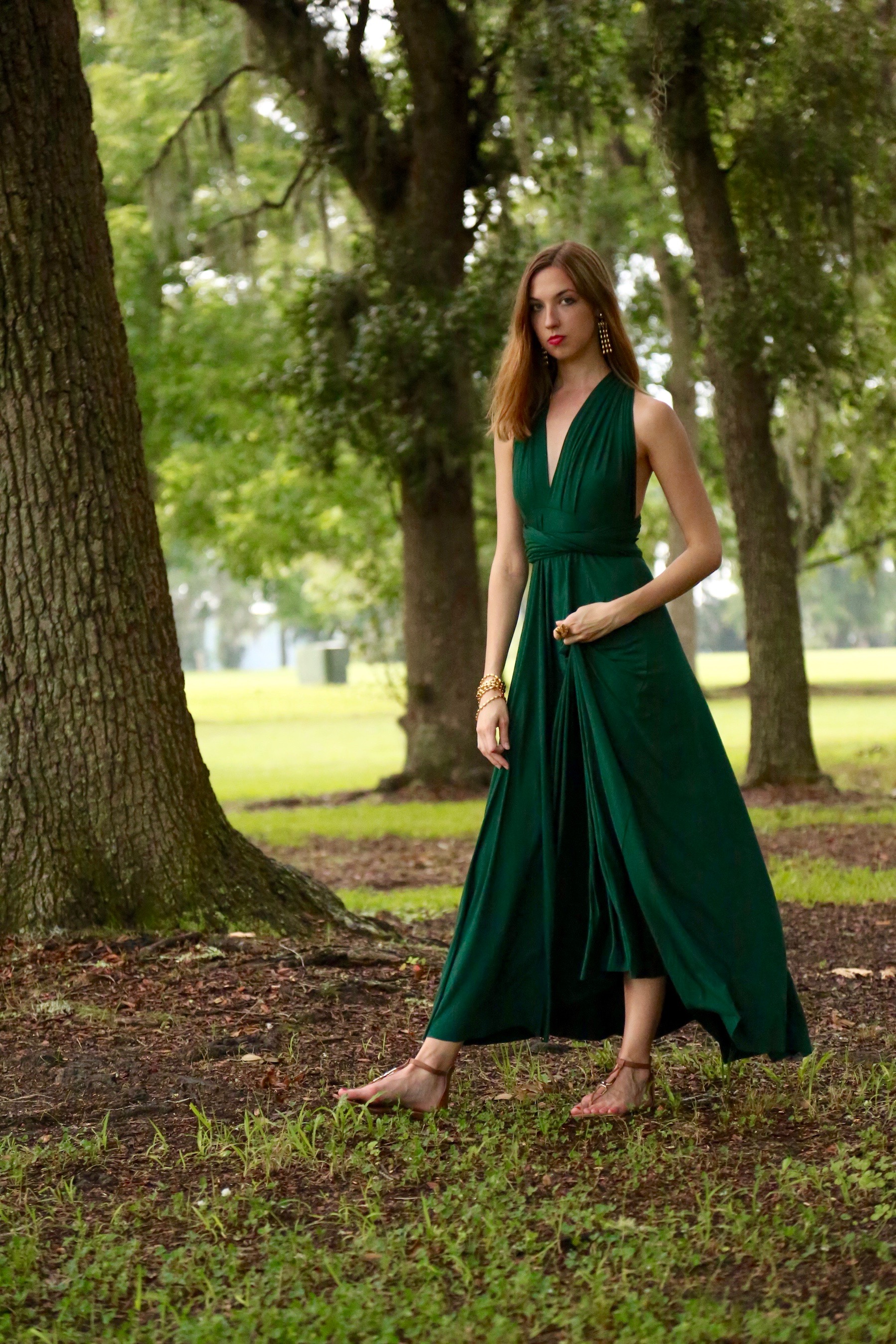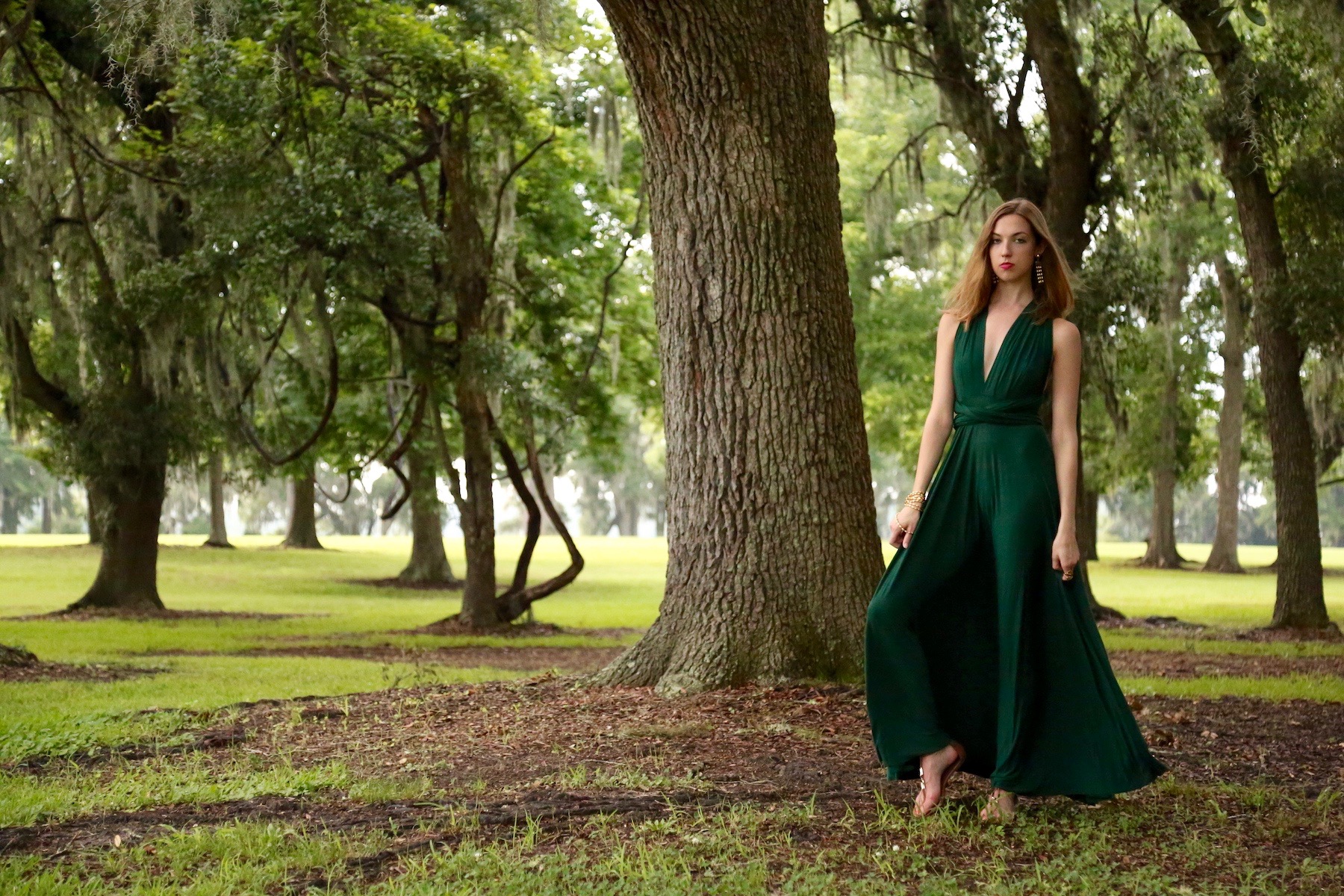 Photography by Joseph Landing