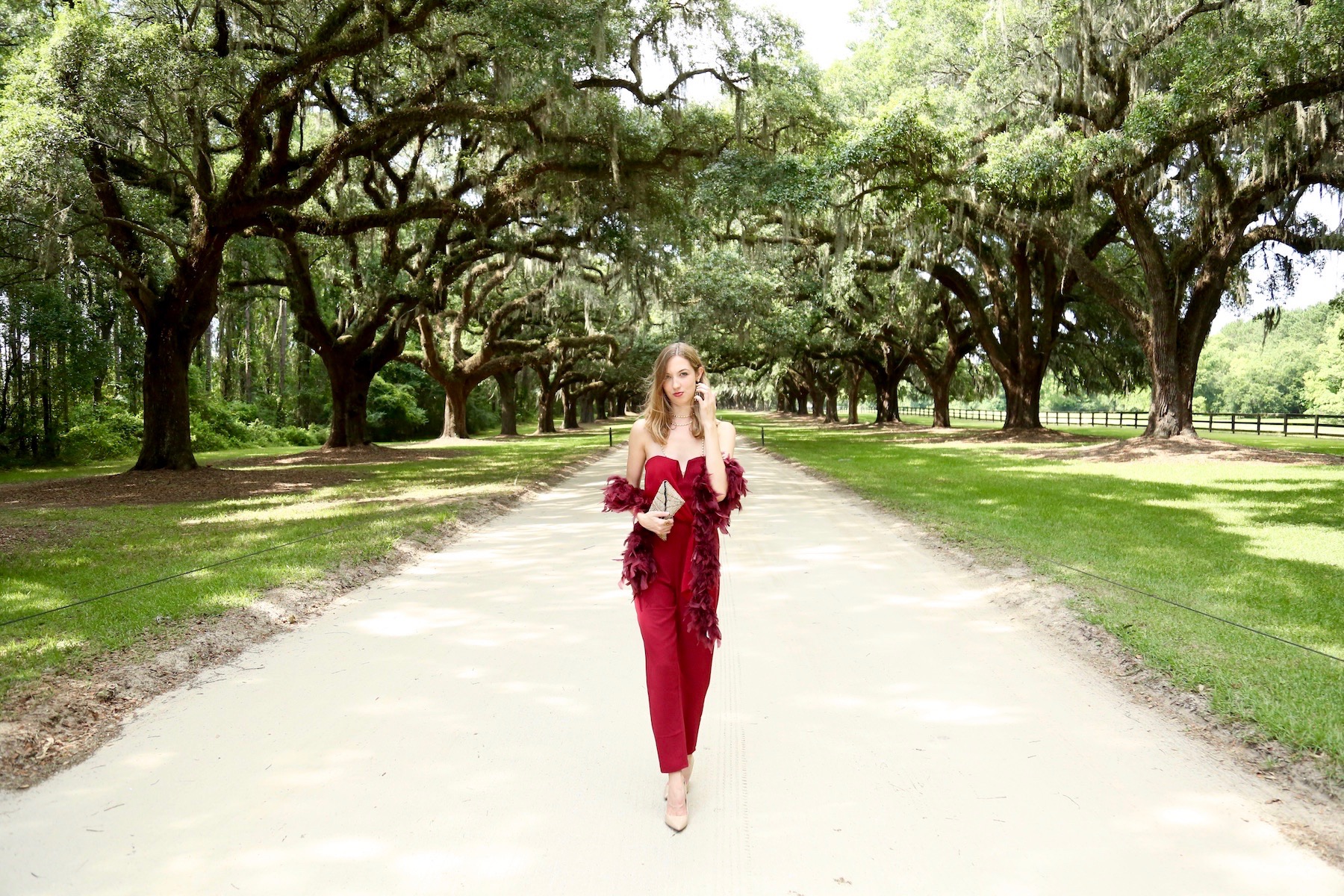 Hello my darlings.
This post has taken me longer than usual to write, but it is these kinds of posts that I most enjoy. The ones that not only inform you of what I am wearing, but focus on ideas as expressed through fashion and art. Even though we aren't verbally speaking, I feel as if I am conversing with you and thank you for being here to listen.
In college, I took a really interesting class that focused specifically on delving into the mysteries of one specific character that is widespread throughout literature and film. It was a class I chose on a whim and it turned out to be one of the most interesting and enlightening classes I took. I'm going to talk a little about this character we studied and you might be surprised to realize that you know her as well. Or at least… you think you do. She is gorgeous, she is mysterious, she is deadly. The character I am of course referring to is the femme fatale.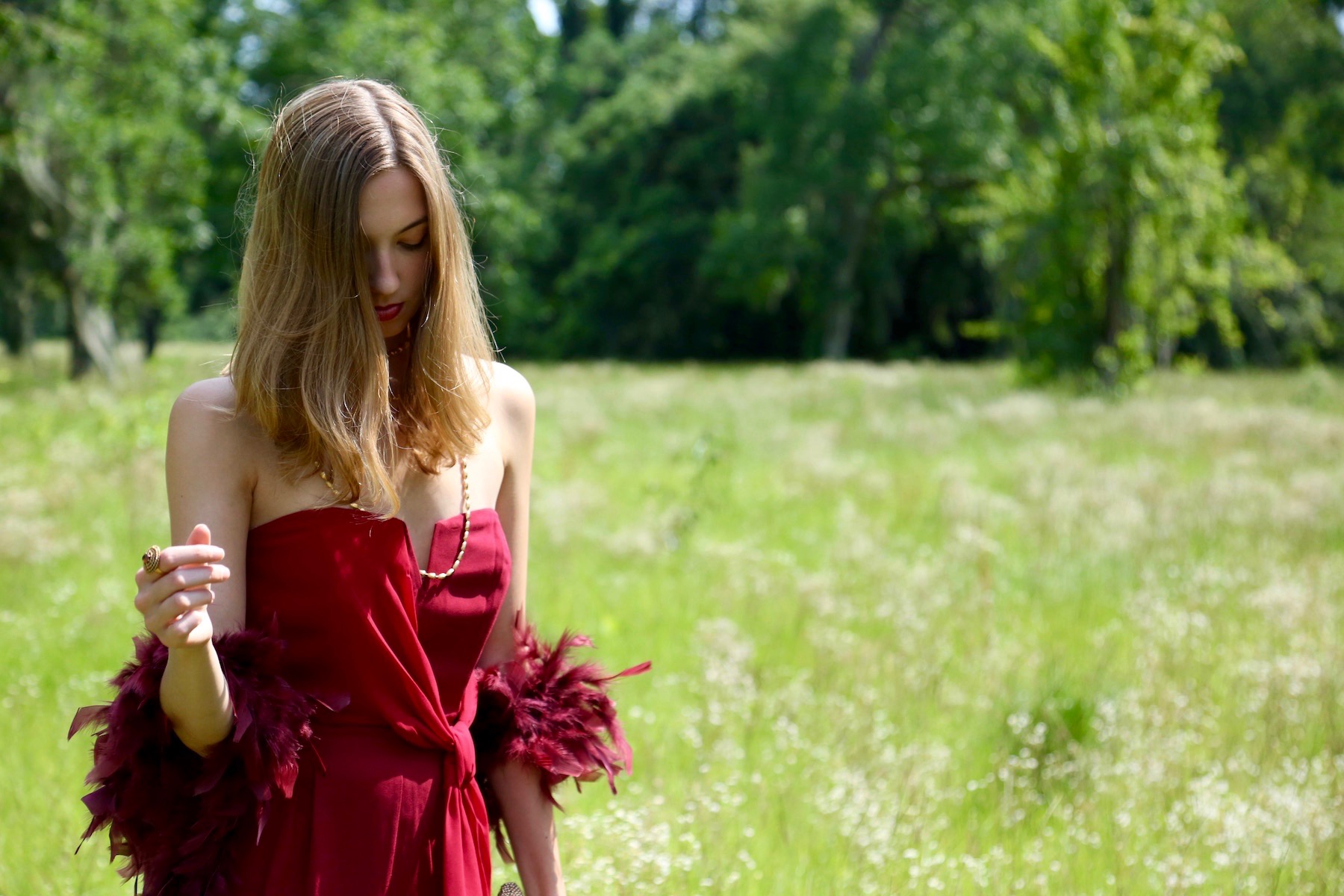 Femme Fatale: A mysterious and seductive woman whose charms ensnare her lovers, often leading them into compromising, dangerous, and deadly situations.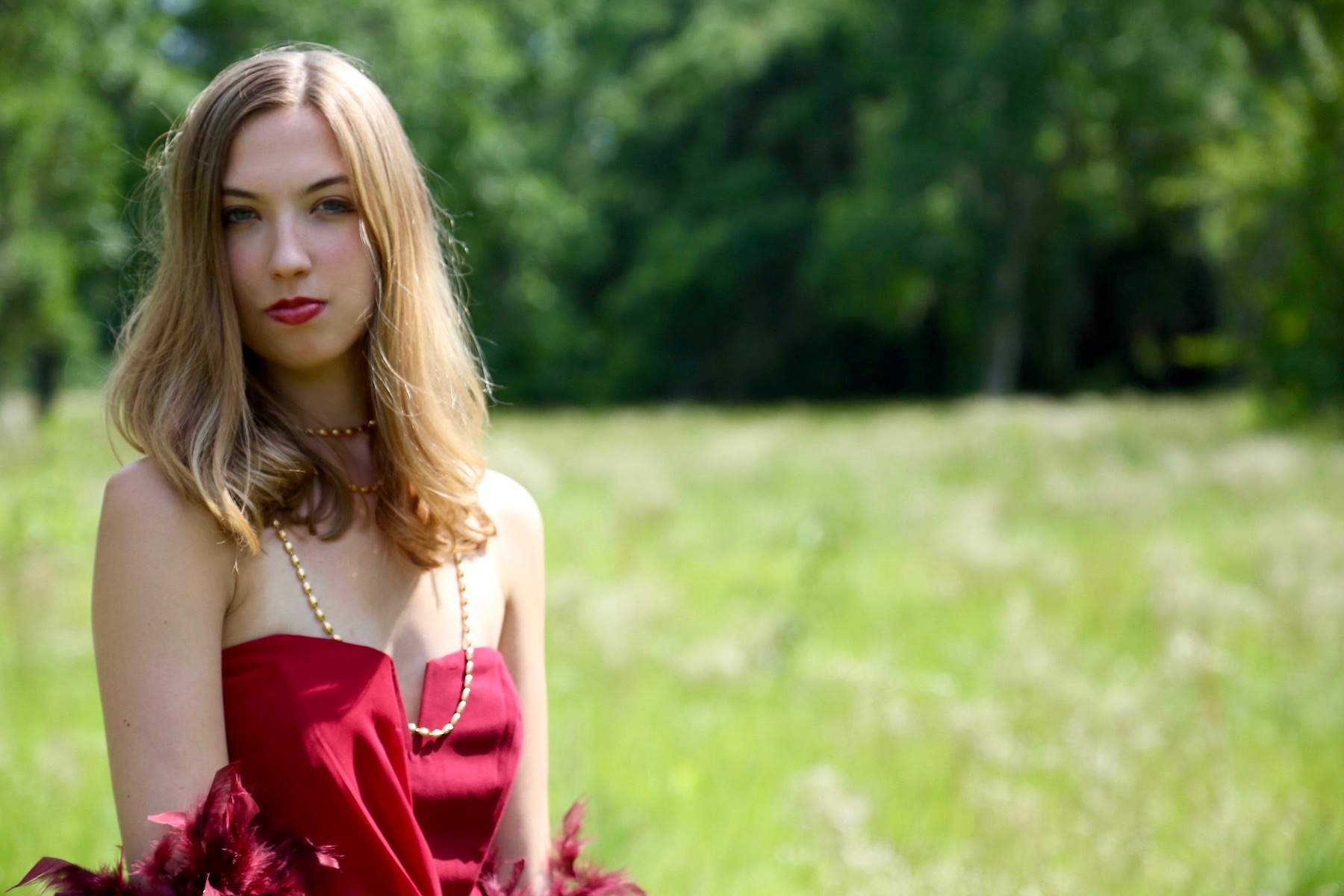 From the Lorelei to Delilah, the femme fatale is an age-old archetype that continues to this day in popular culture. As I'm writing this post, "Sugar" by Robin Schulz comes on my Spotify radio. I hear: "Charming, alluring, everyone's desire, she's out to get you, you can't run you can't hide…" Um hello. The trope of men warning other men to stay away from this woman is nothing new. But why? Why has this character been around for so long and why is she still popping up in the 21st century?
In the forties, the femme fatale emerged as an antithesis to the homemaker: she was not a slave to her husband, no, the opposite. Widespread through film noir hits like Double Indemnity and Gilda, the femme fatale succeeds in escaping the confines of an unhappy marriage or entrapment through lying, seduction, and murder. But today, in a culture where we as women have a lot more independence, it's interesting to see that the archetype still persists (or is it?).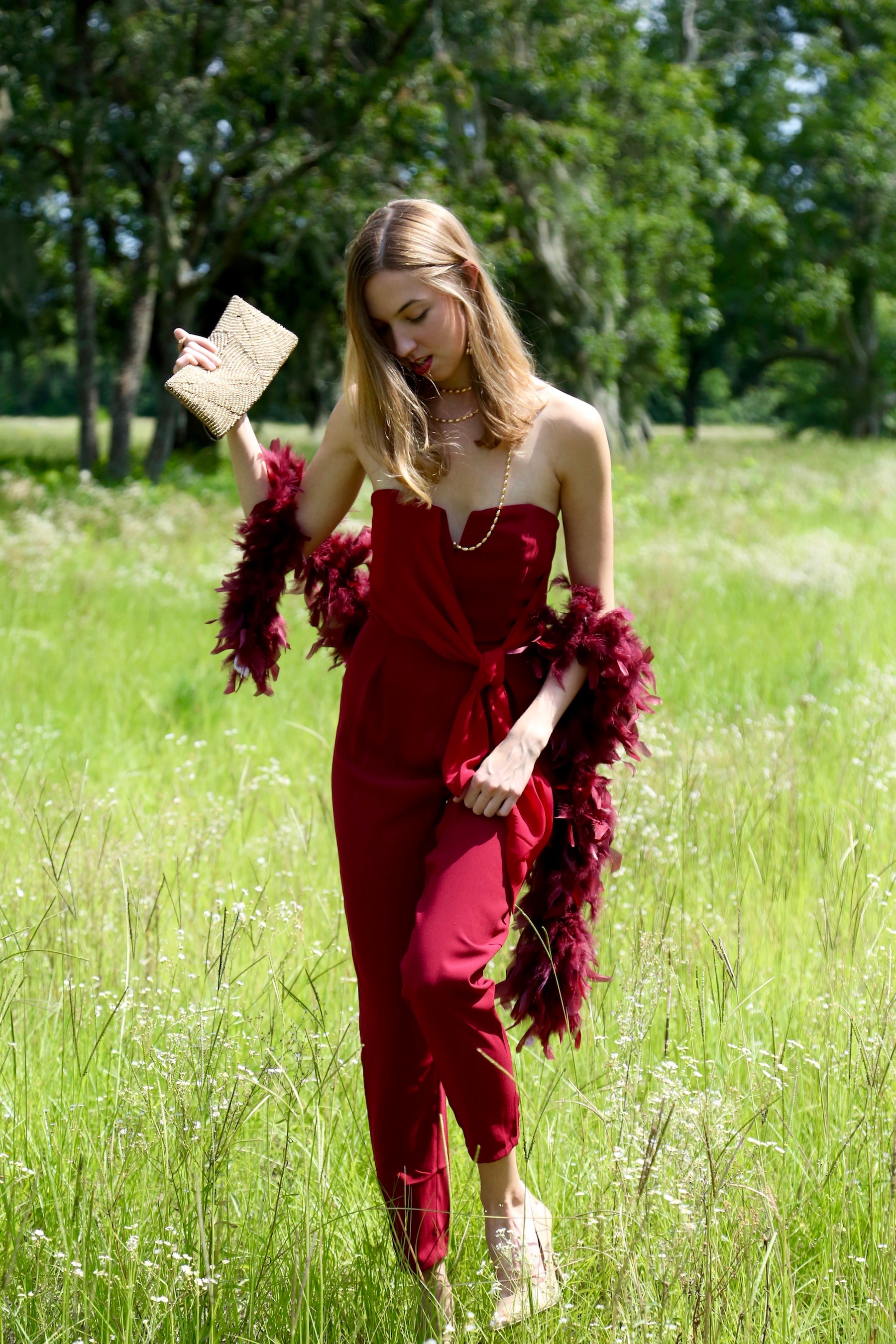 Continuing with my Gone with the Wind kick from last week, let's look at Scarlet O'Hara as a femme fatale. Scarlet definitely fulfills the role: she uses her beauty and charm to attract every man in the neighborhood, marries several men solely for their wealth, and is ruthless in the pursuit of her goals. Yet, she is also a very complex character and ultimately transcends the traditional femme fatale character to become someone with whom we can relate.
In my opinion, the appearance of Scarlet's famous red dress is the moment that her femme fatale complex comes crashing down. Unlike many other femme fatales in literature, Scarlet is forced to confront her behavior and the people she has harmed. What happens: Husband Rhett forces her to attend a party in which it has been revealed that Scarlet kissed her cousin Mellie's husband. Rhett throws the dress at Scarlet, saying, "Wear that…I want you to look your part tonight."
The red dress is a symbol of sexy, of passion, of the femme fatale within Scarlet. But really, this is only one side of her. What makes Scarlet such a great character is that she has so many other layers: her love of her home, her situation as a woman who has lost everything, her situation as a woman at that time. She is a femme fatale, but she is so much more and so are many of the other femme fatales throughout history. Scarlet is the red dress, the green dress, and all the colors combined. She can't be boxed in, and you know what? Neither can we.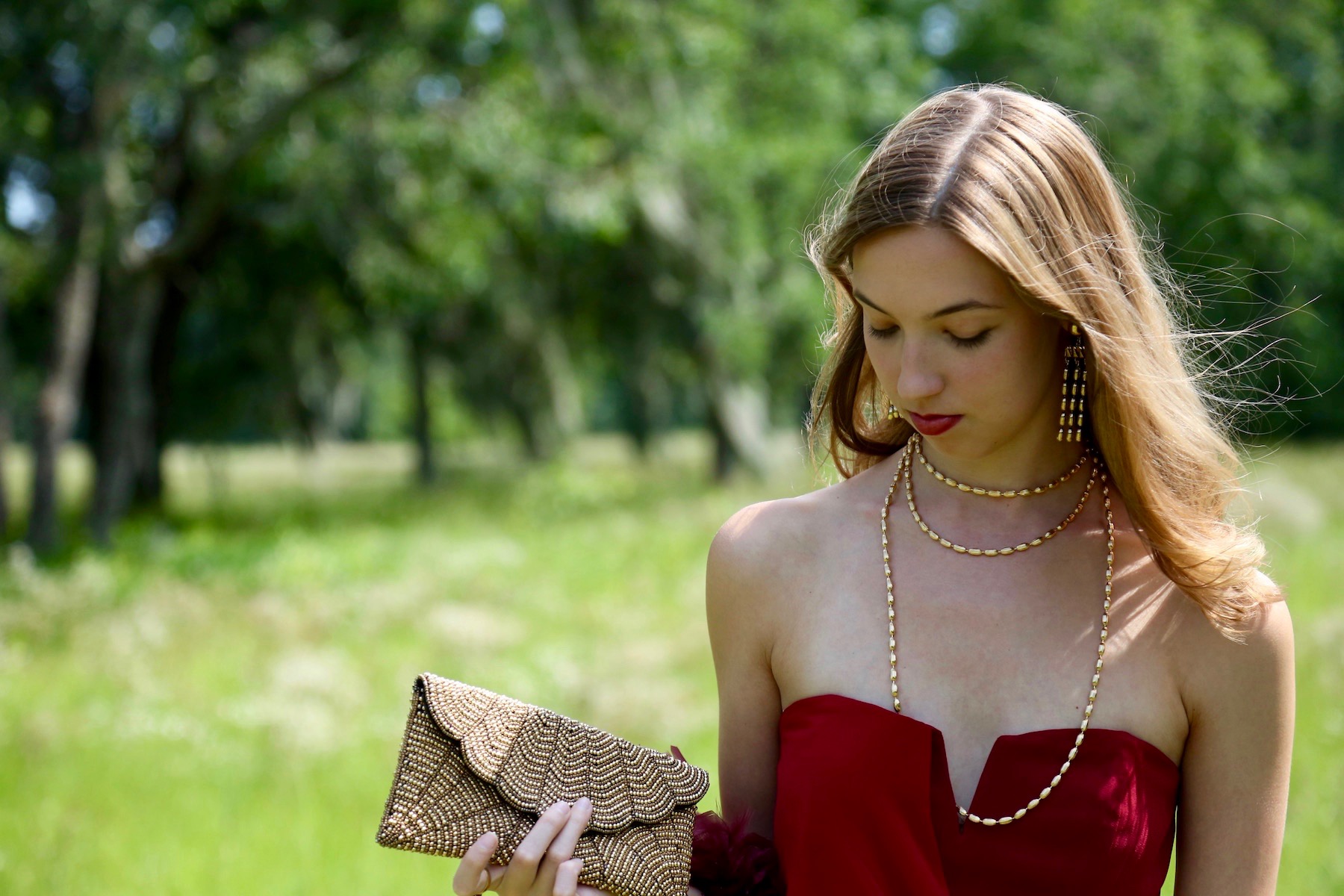 Forever 21 jumpsuit, Charleston Rice Beads via Candy Shop Vintage, vintage ring from Candy Shop Vintage, vintage clutch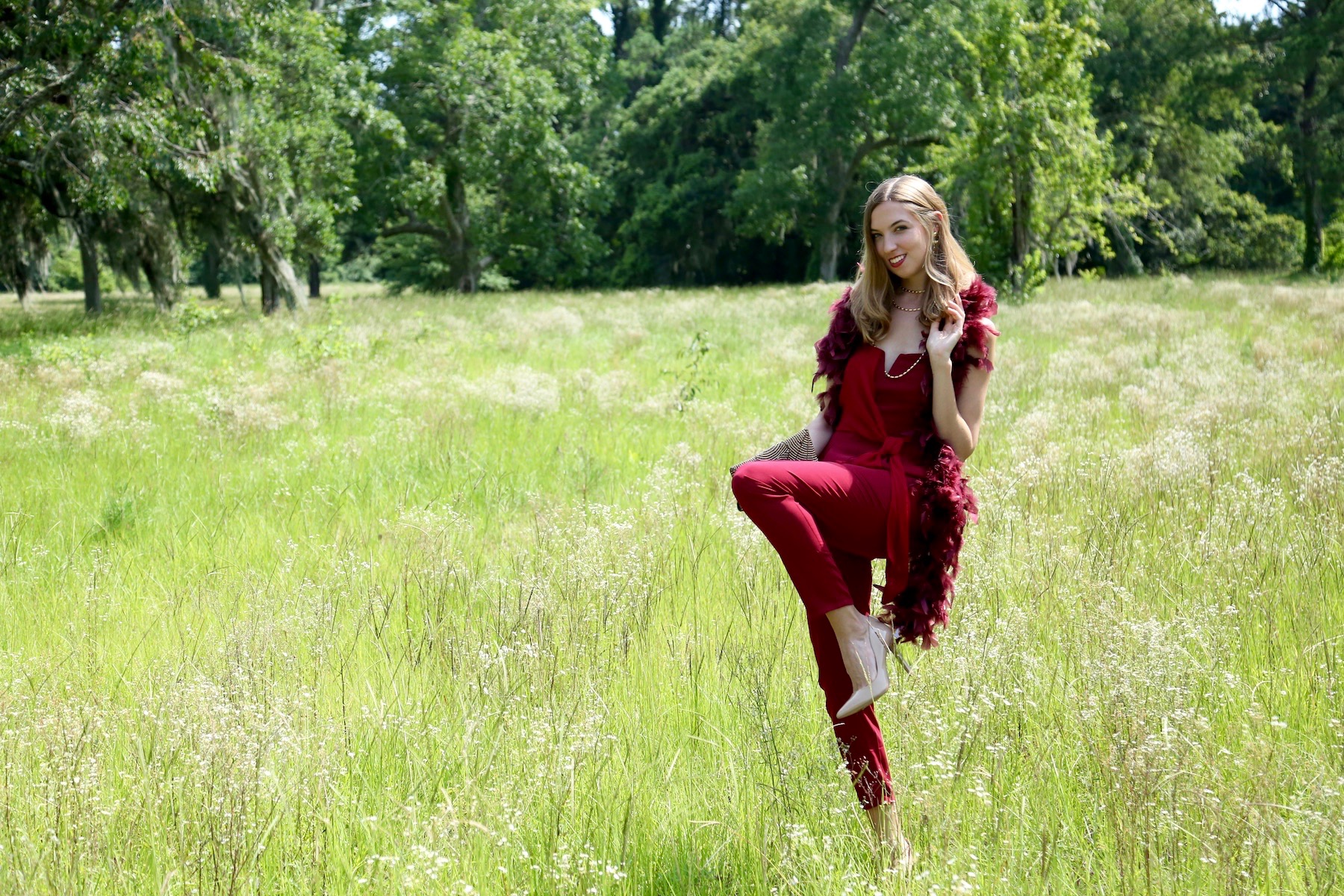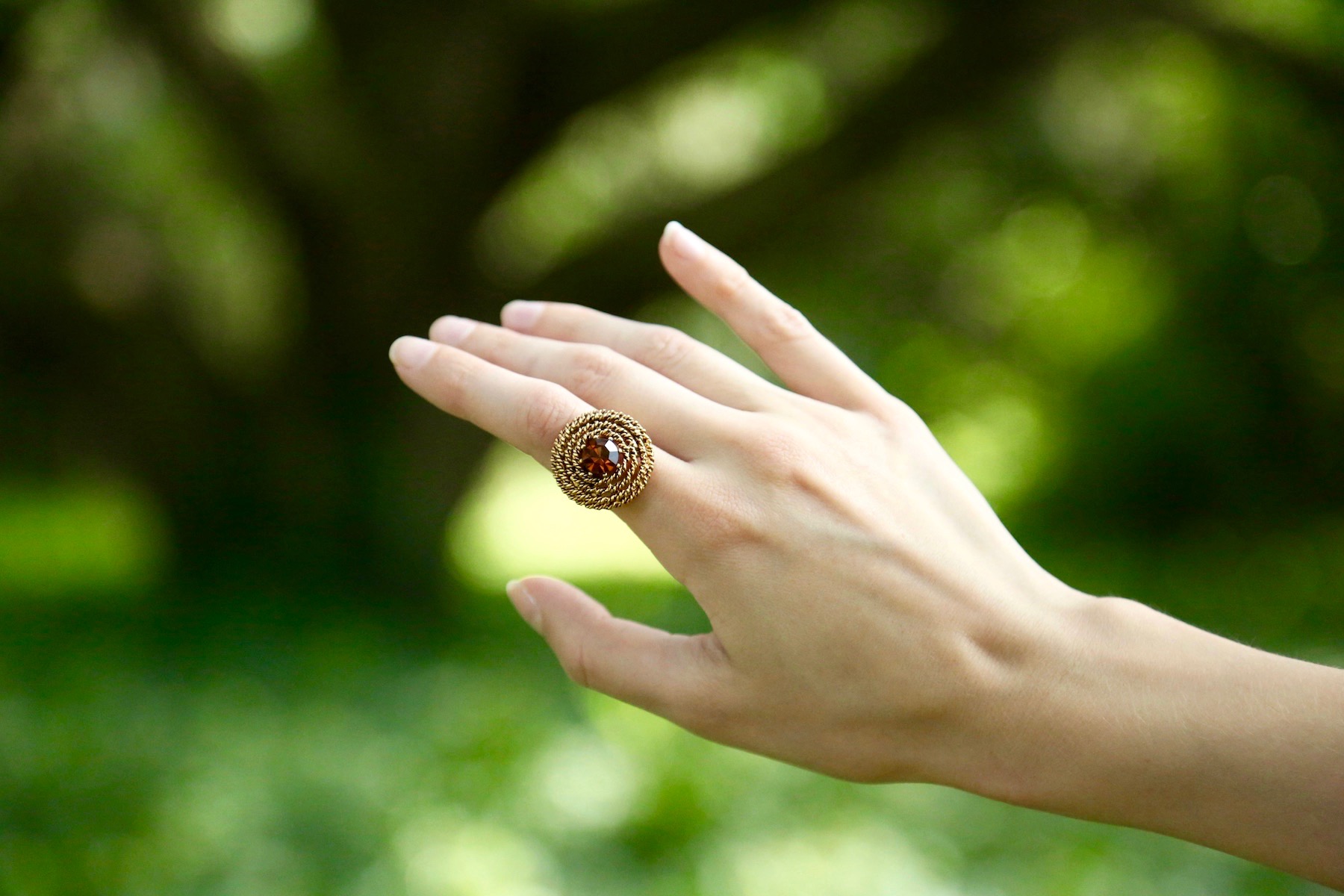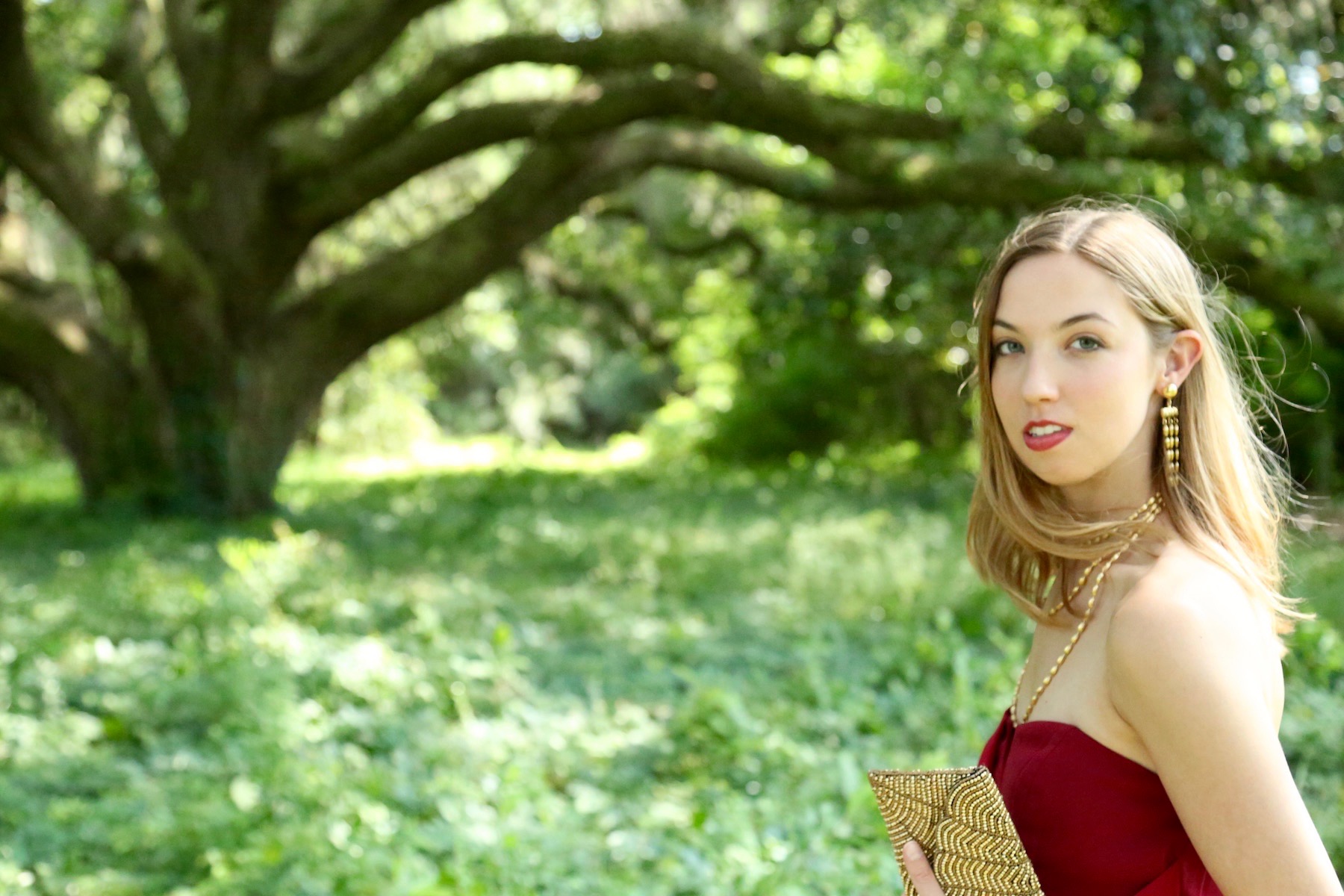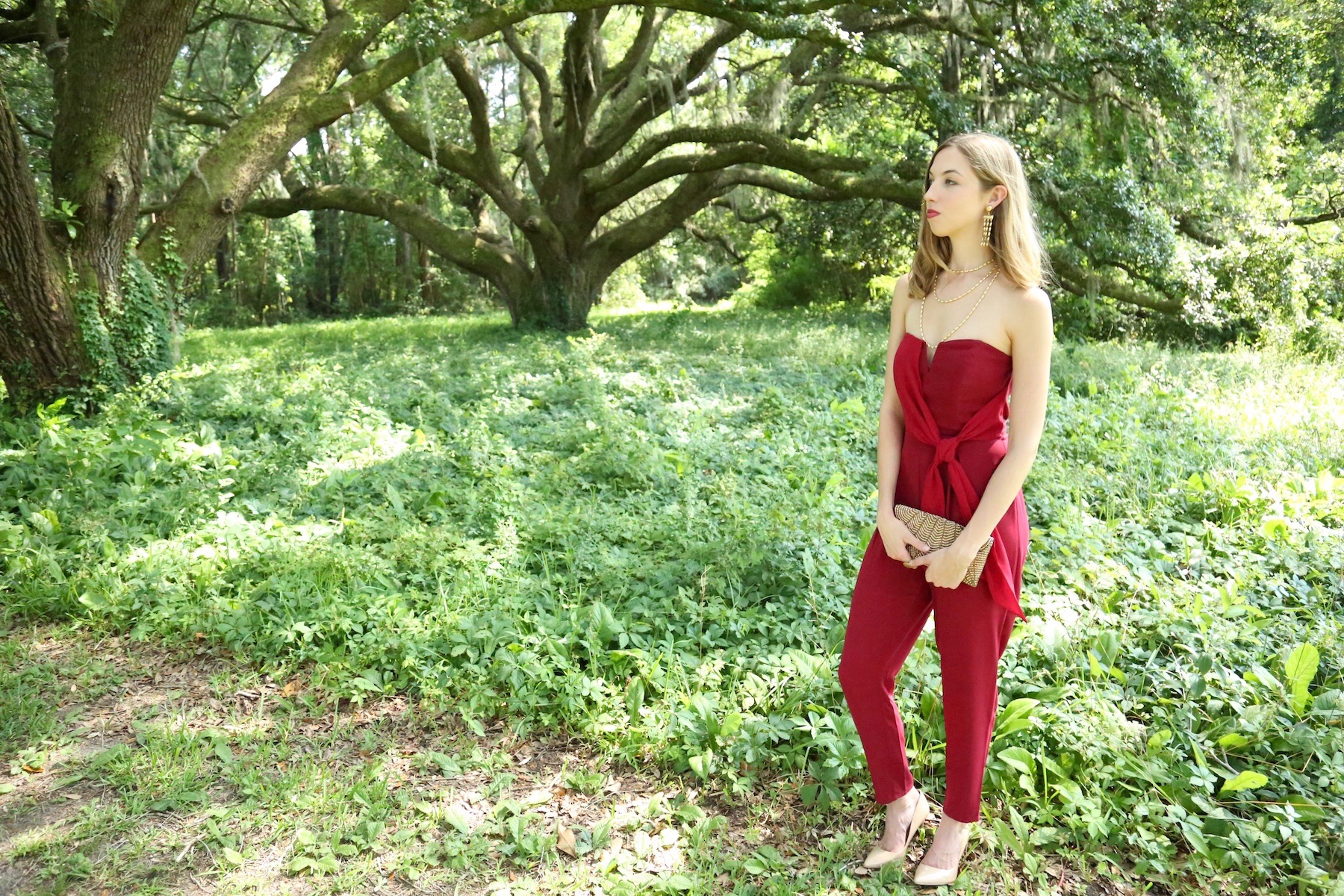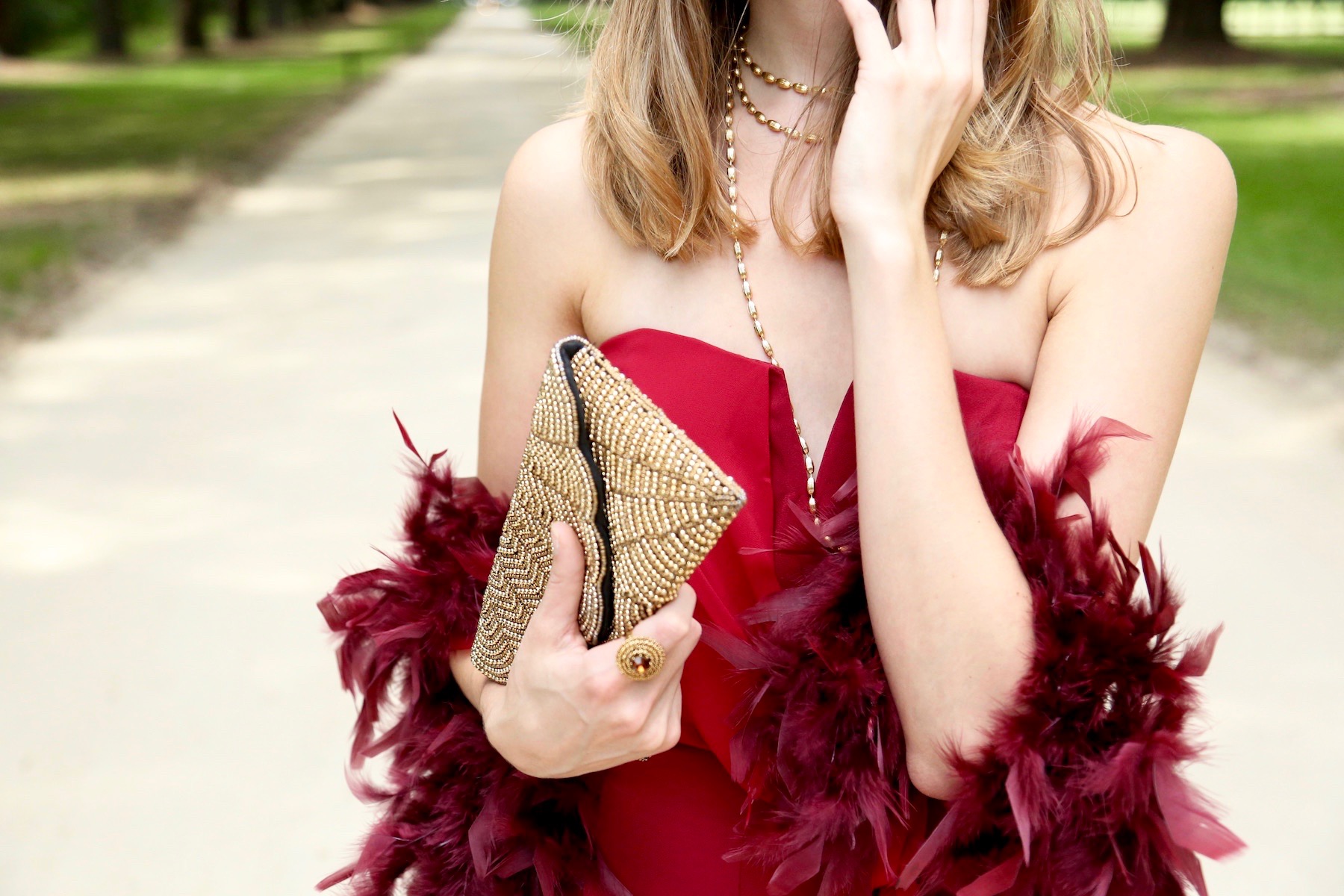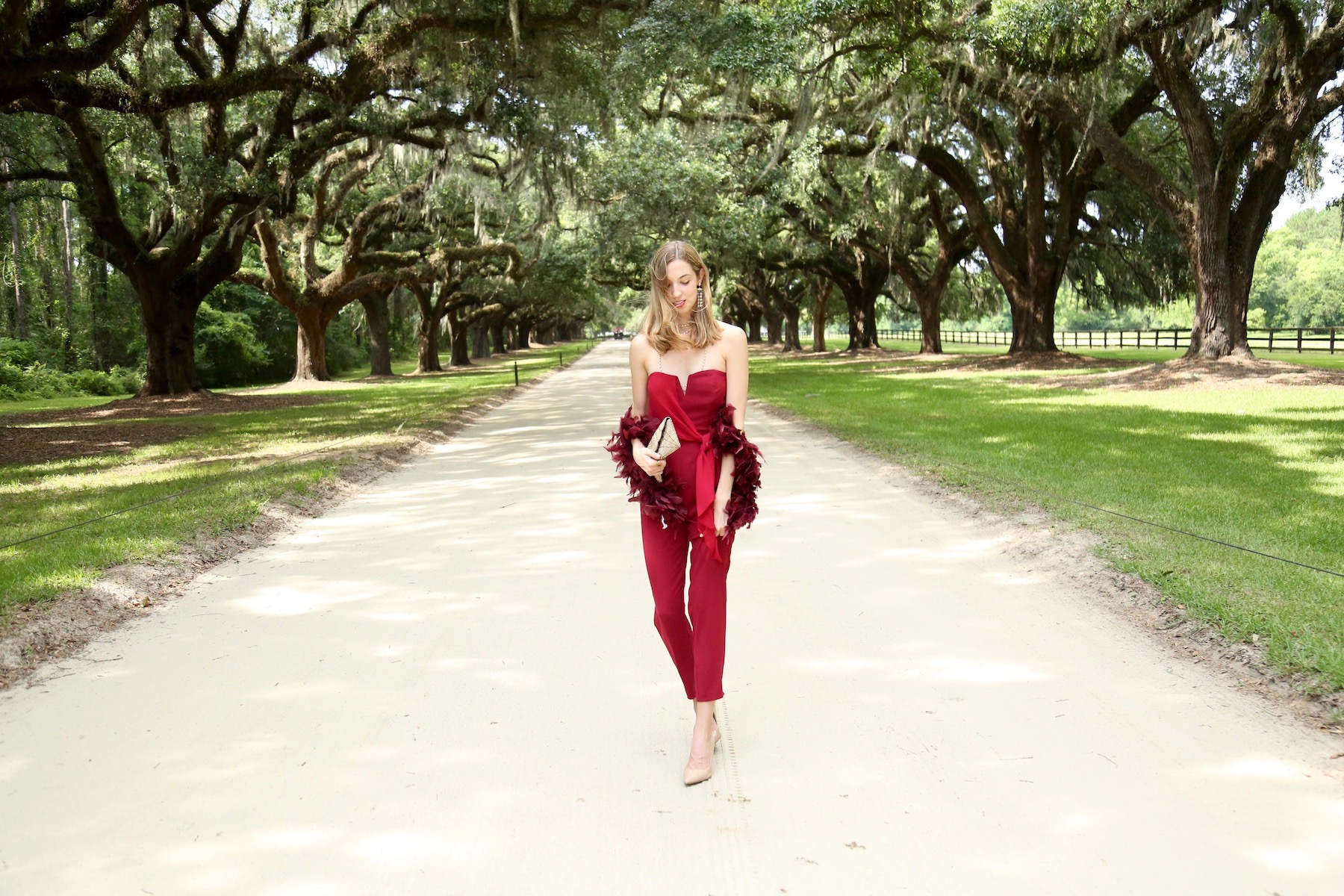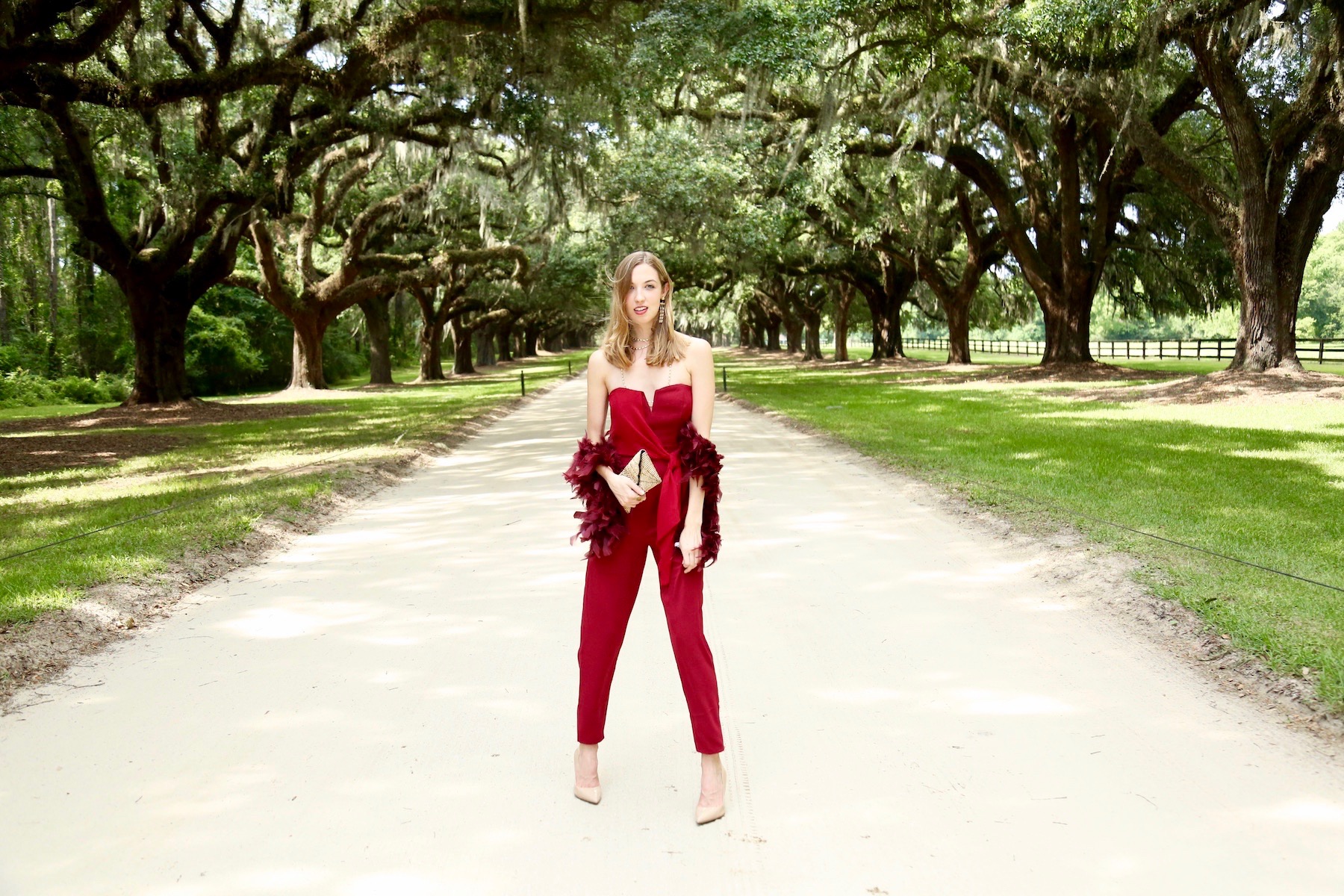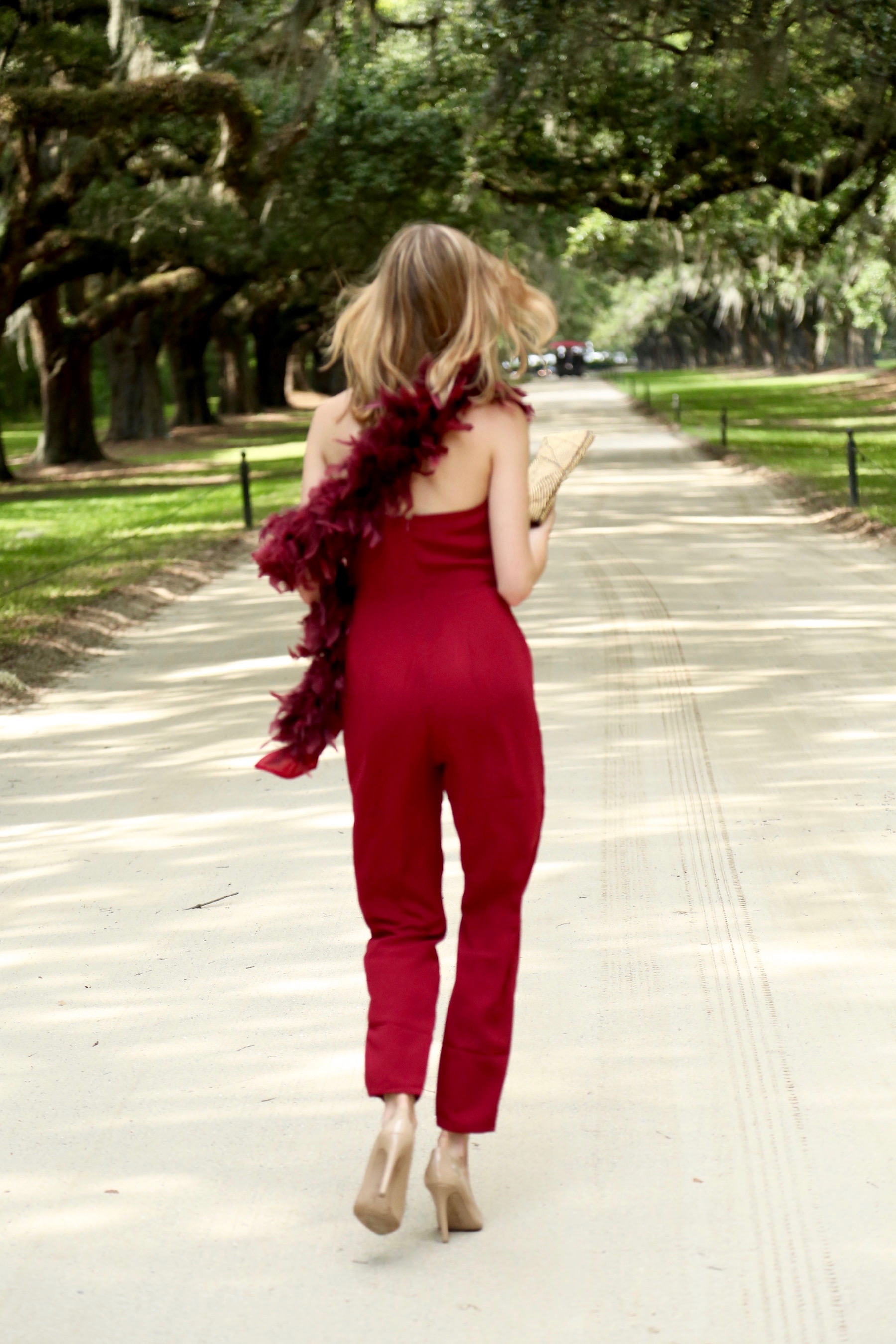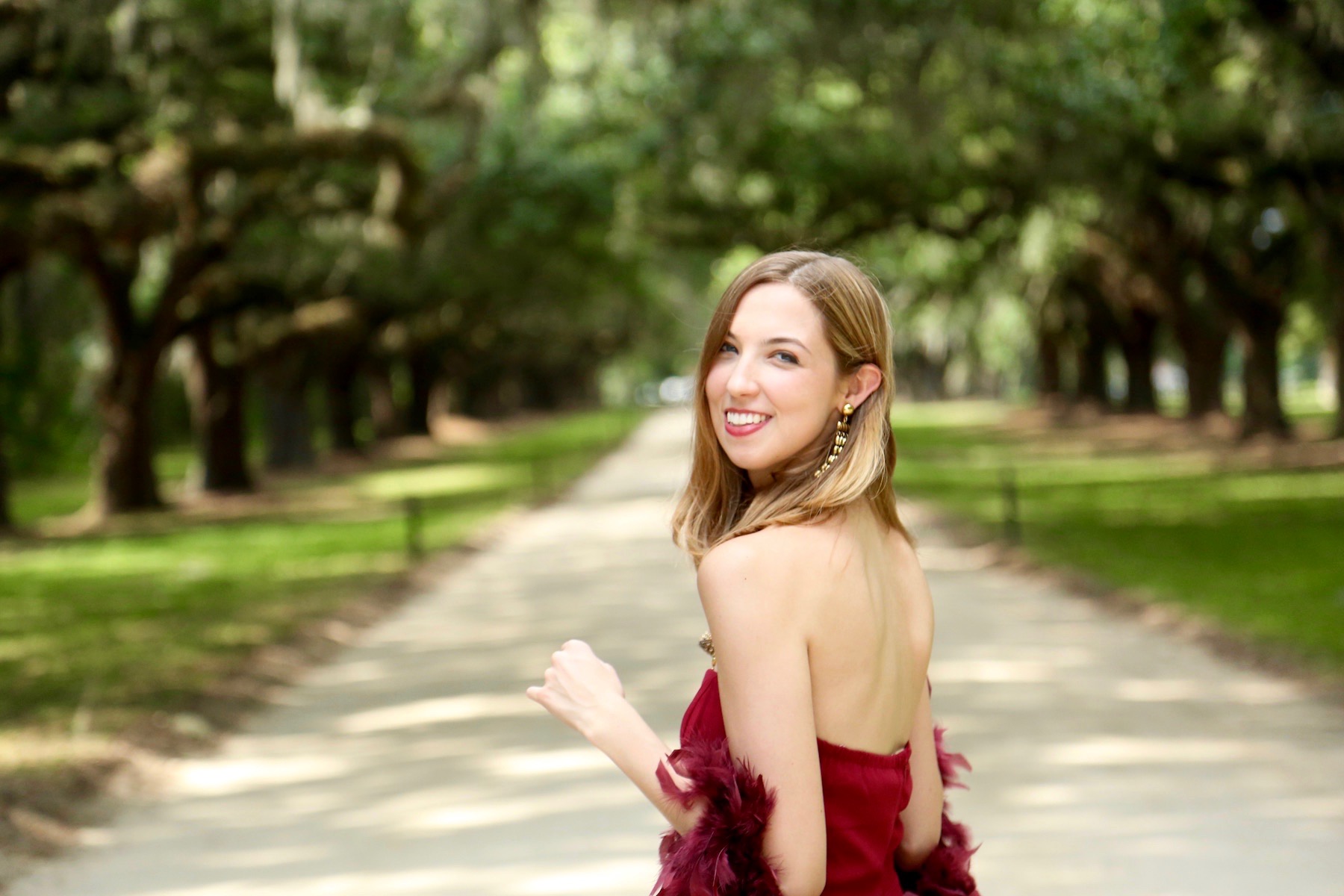 Photography by Joseph Landing