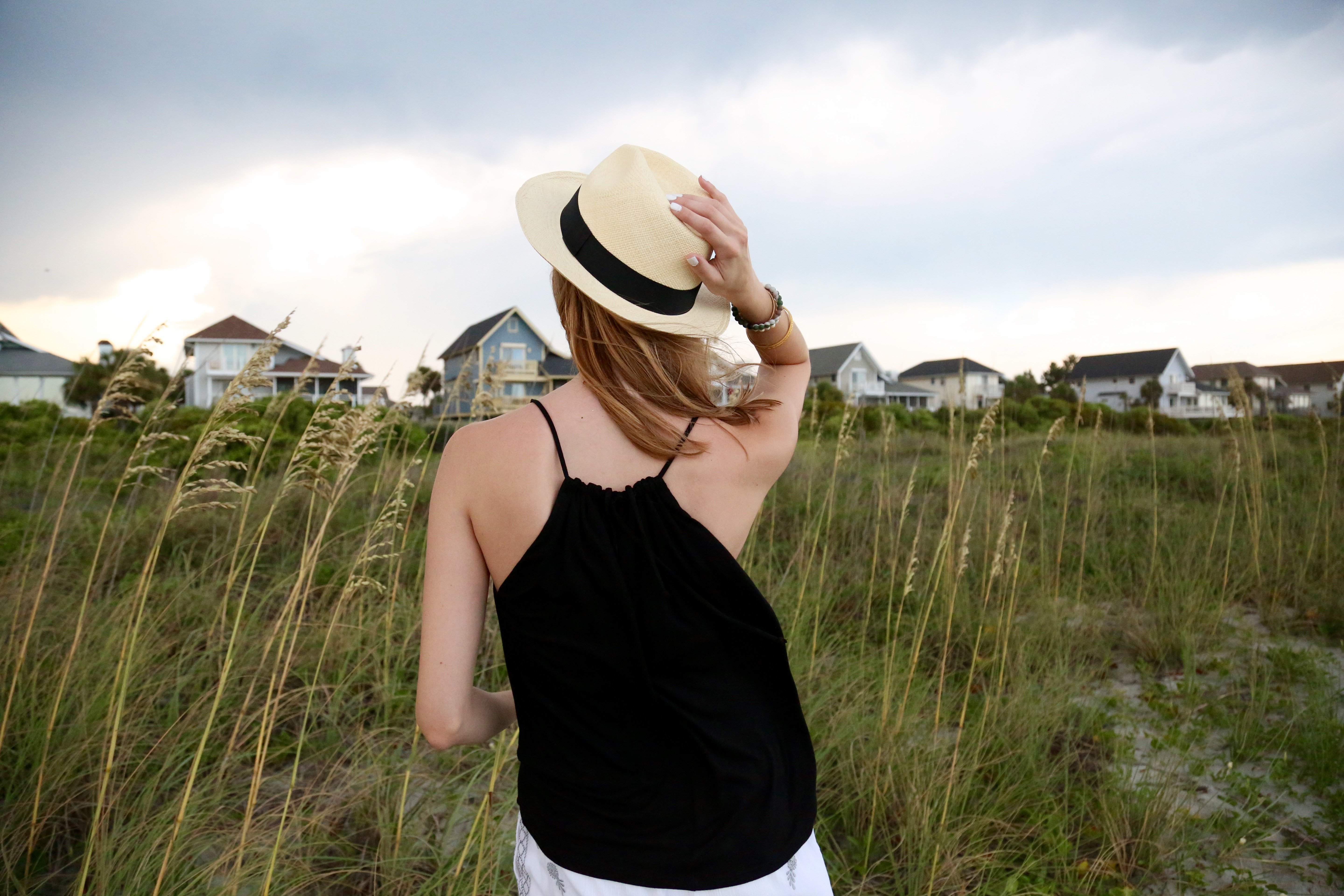 You know how some people get those perfect, effortless beach waves every time they spend a day on the sand? Well, that's not me! 🙂 The beach does not do wonders for my hair, in fact it is pretty much a fight to see straight every time I go. Most of the time, I give up altogether on trying to have good hair and just shove it all under a hat. Unfortunately, then I really have to watch out for a sudden breeze that might send my topper flying and me, running after it with a crazed look on my face.
And that's pretty much how this day went– hair in my face, hat trying to make the great escape, and oh look– a storm is brewing over head! Should we just call it quits??
Never! Beach days don't come around that often and I'm not one to let them go to waste. With the endless heat here in Charleston, the beach is one of the only places outdoors where the heat index of over 100 becomes an afterthought. I love sinking my toes in the sand and kicking back with a great book, or walking until I'm completely lost and haven't the slightest idea where I left my stuff.
And I'm not afraid of the rain. Have you guys ever been to the beach in the rain? You should go. About a year ago, a friend from college came to visit me from New York and she was determined– completely dead set, actually on going to the beach even though she came on a rainy weekend. I really didn't want to go, but we rode out to Sullivan's Island and walked barefoot through the streets until we came to a beach path. Once we reached the sand, the rain starting falling even harder. We laughed for a minute, looked at each other, and then took off running. The sound of the rain in my ears, falling around my head and bouncing off my shoulders… it's indescribable. It's so exhilarating that at one point I realized that I had stopped running and started dancing, my red dress soaked through and face smiling like I was on a stage. I'll never forget that day.
I know we've all been there and had perfectly set plans on vacation or our day off and then suddenly, something pops up out of the blue and threatens to ruin it all. But really, it's just that we don't expect anything outside our plan and that causes us to react with worry or disappointment. Here I thought these photos were going to be a complete failure with the wind sabotaging every shot, but in the end, I think they are a lot more silly and free, which is how I actually am when I go to the beach. This post is a collaboration with Vacay, whose super versatile pieces, like this tank I'm wearing are both flattering and prepared for anything: from plane to sand. Especially when I am worrying about something, it's important to look around and really consider how lucky I am to be where I am. I take a deep breath and remind myself, as Kurt Vonnegut says, "If this isn't good, what is?"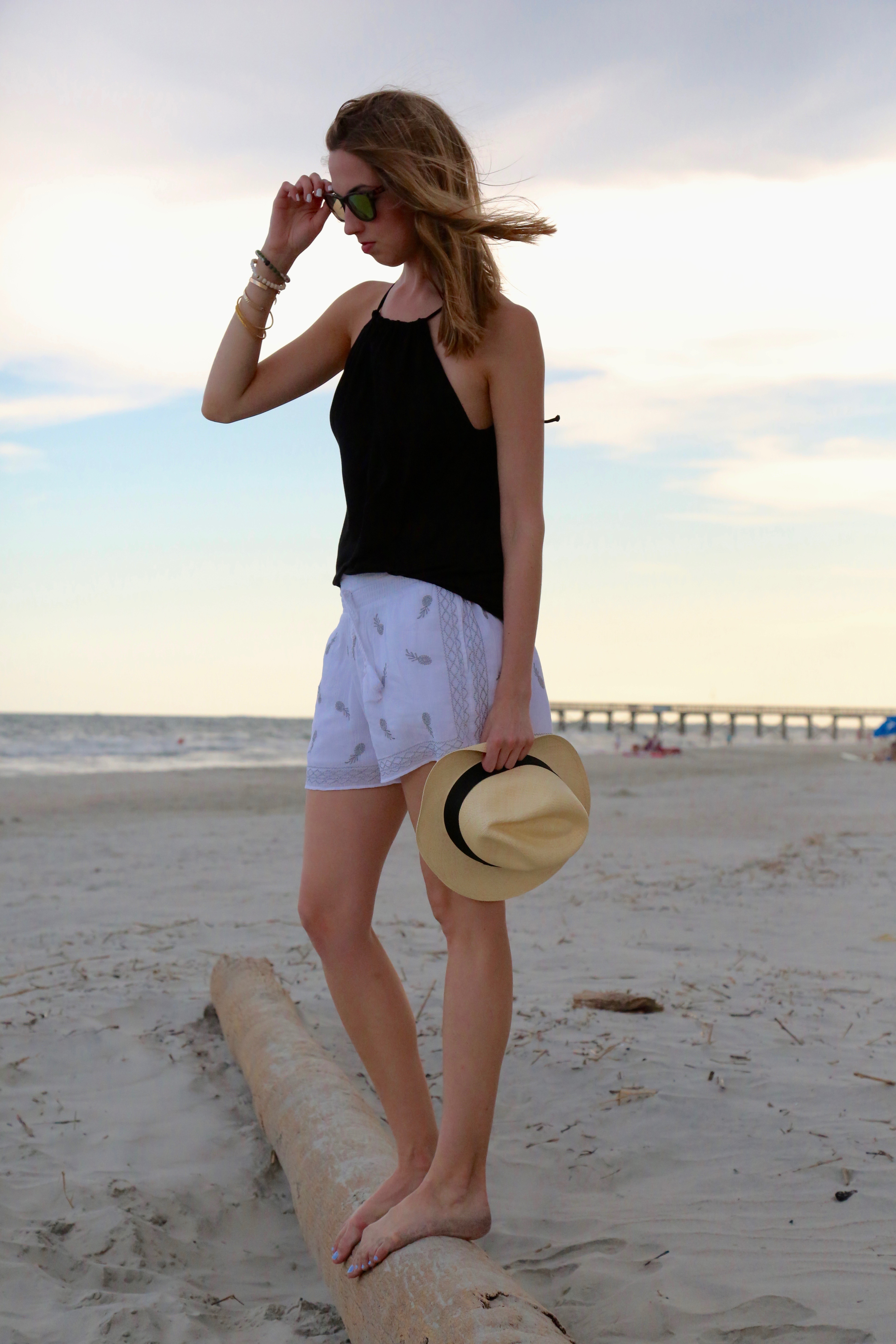 Vacay tank, J. Crew shorts & hat, Nectar sunnies, bracelet assortment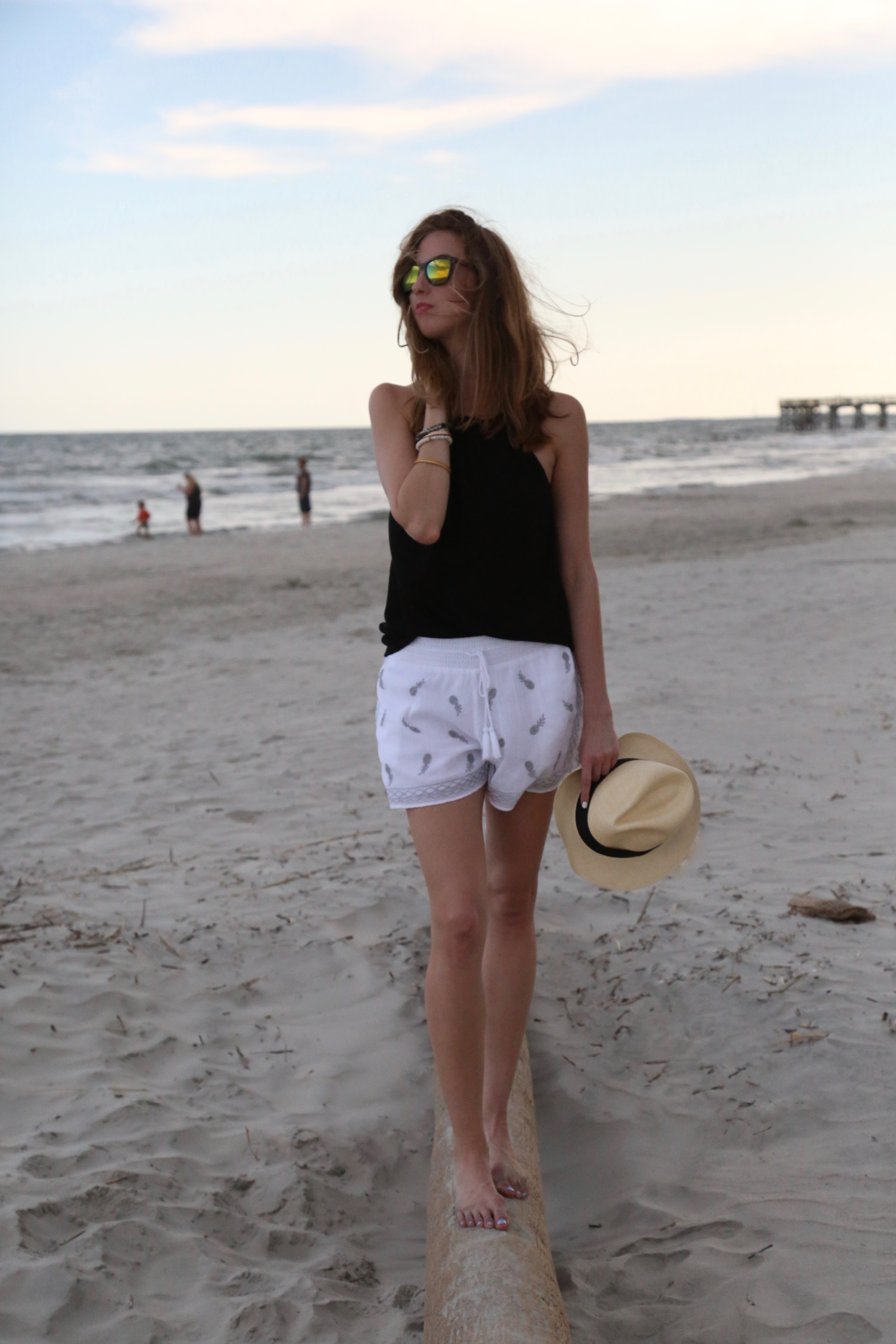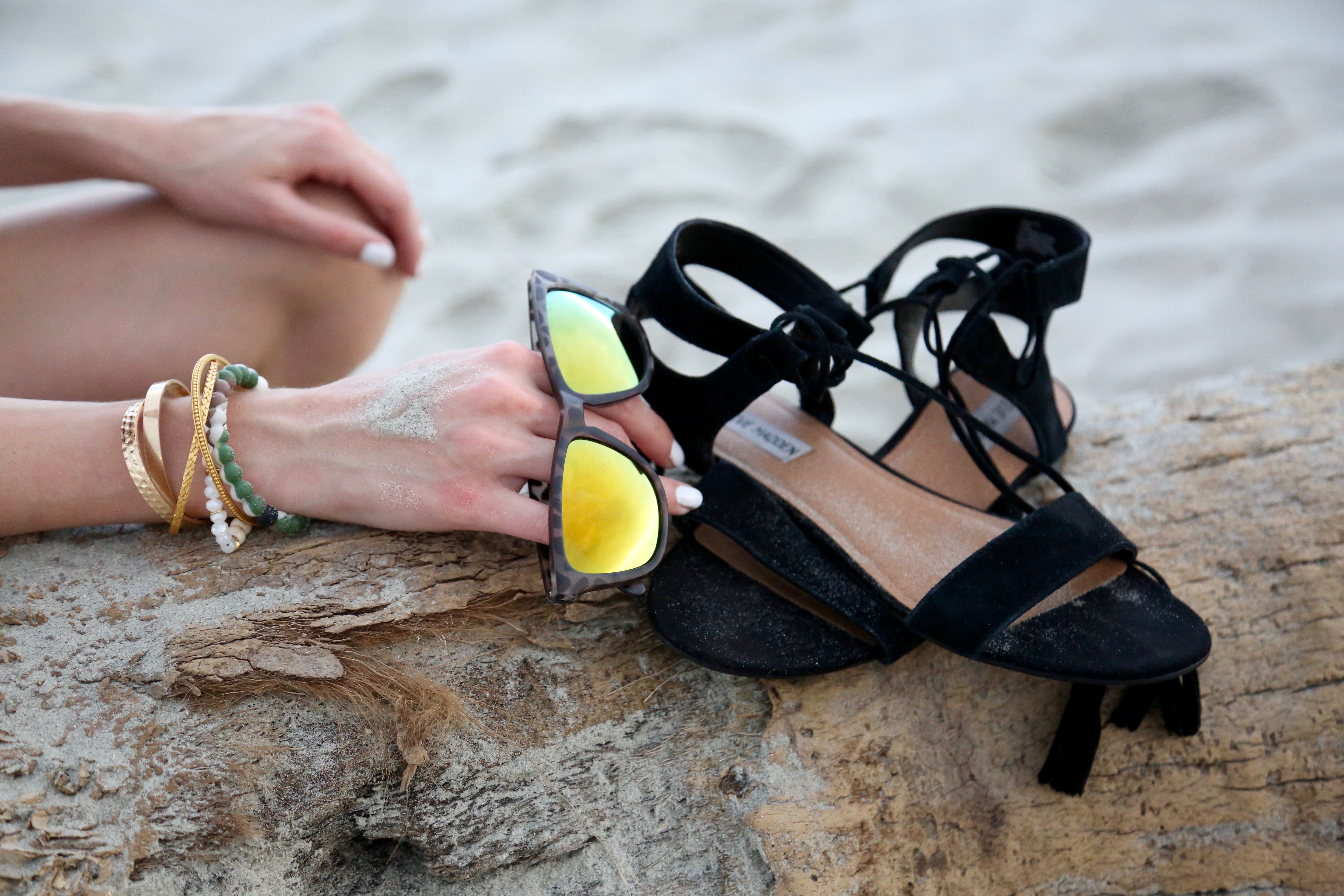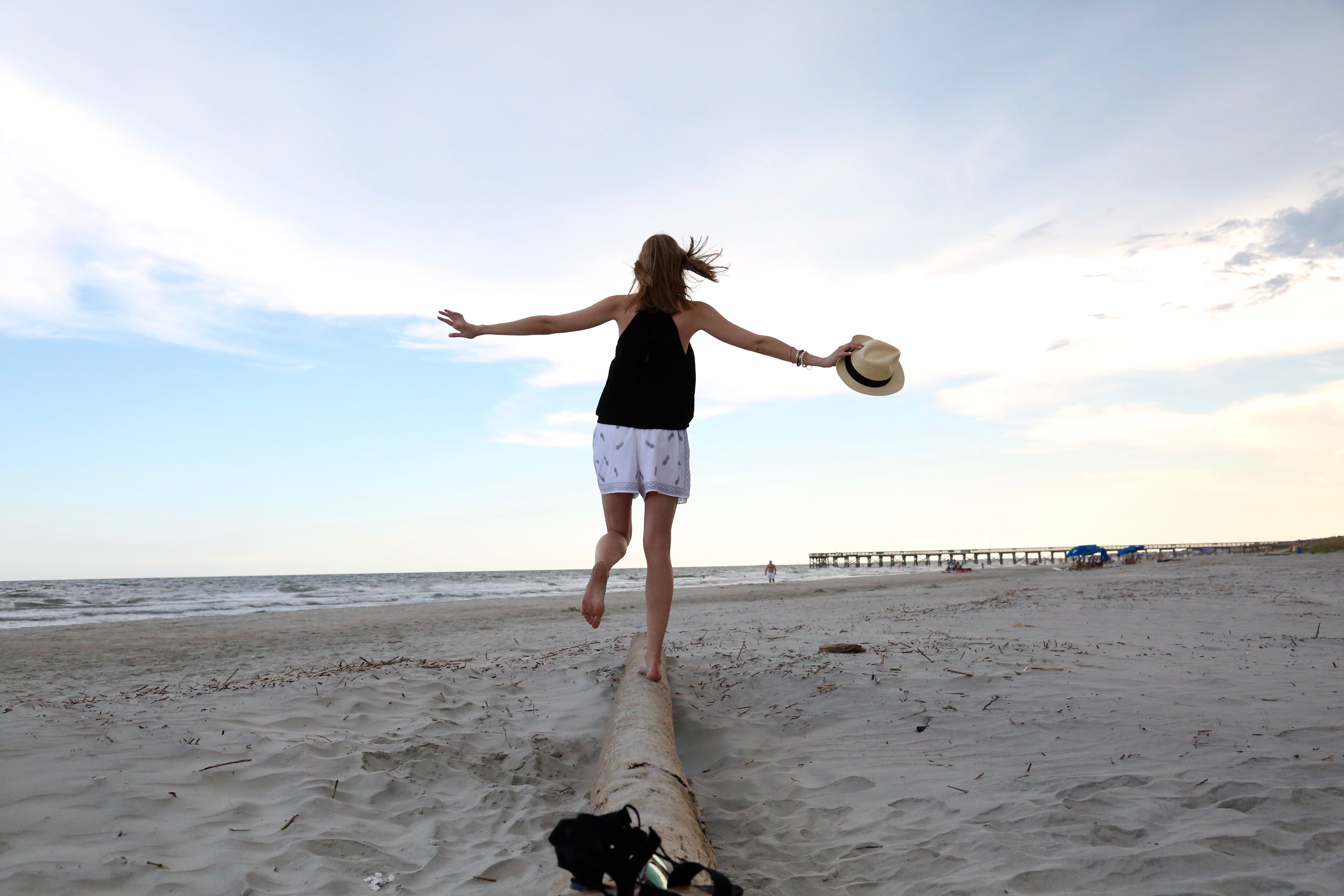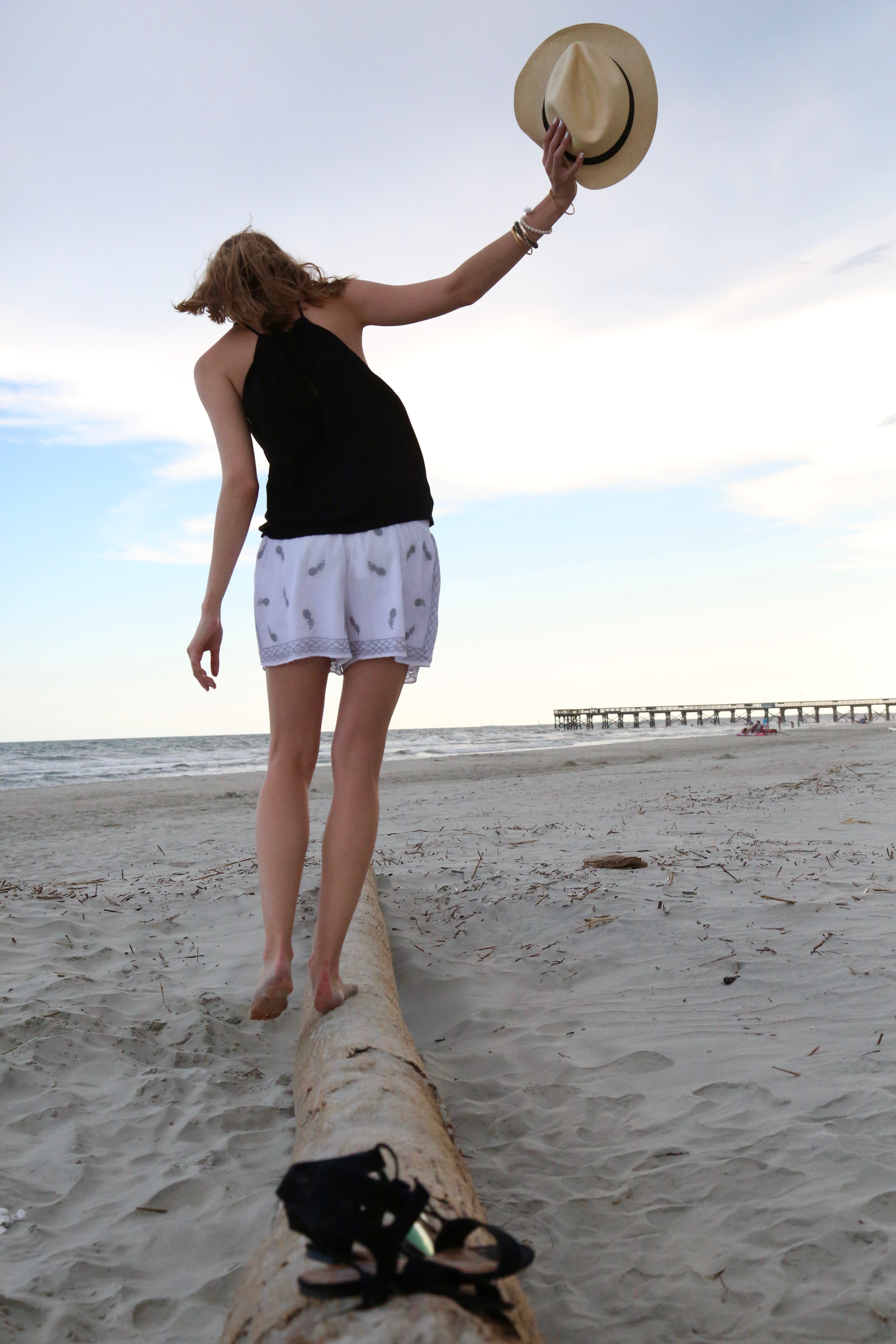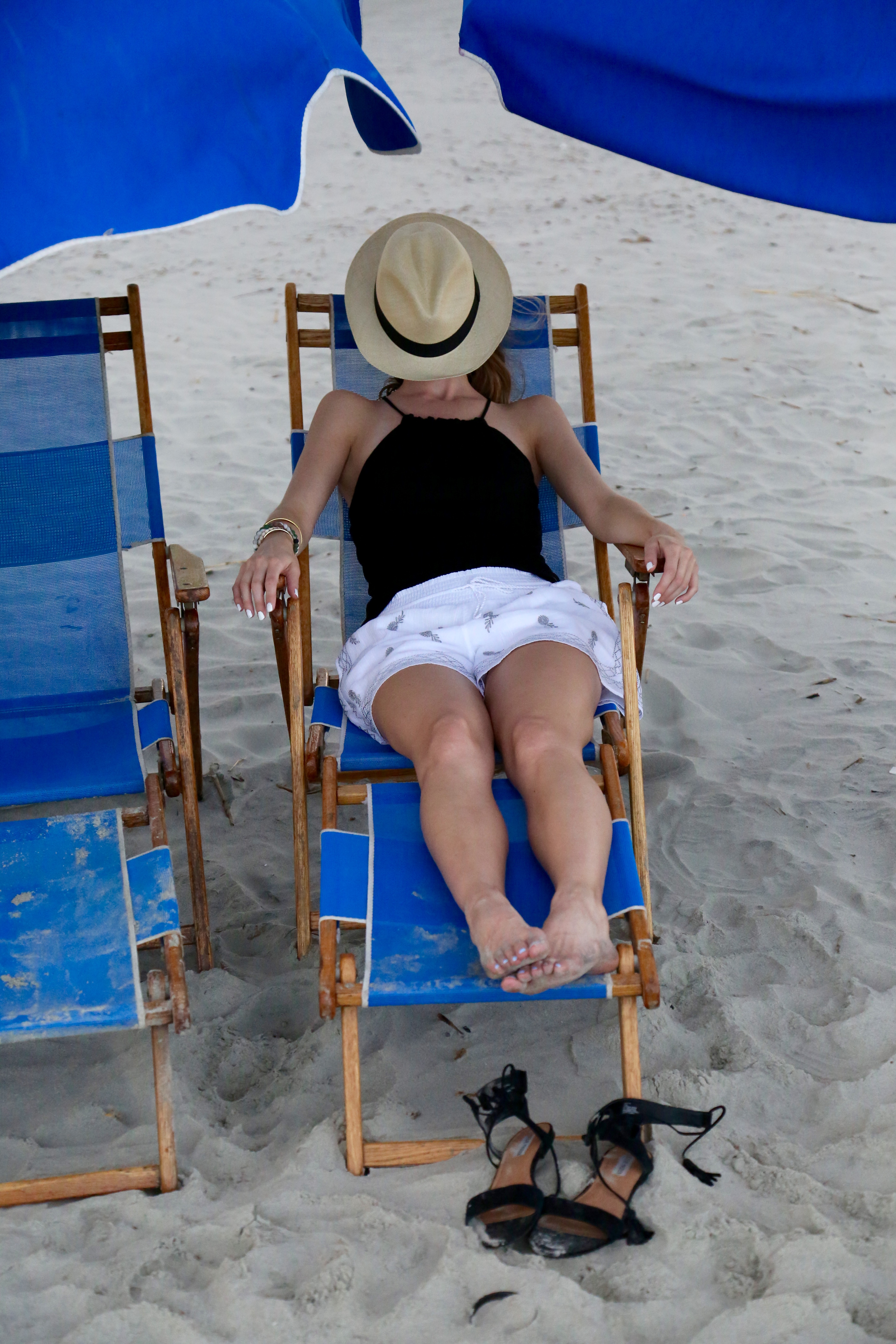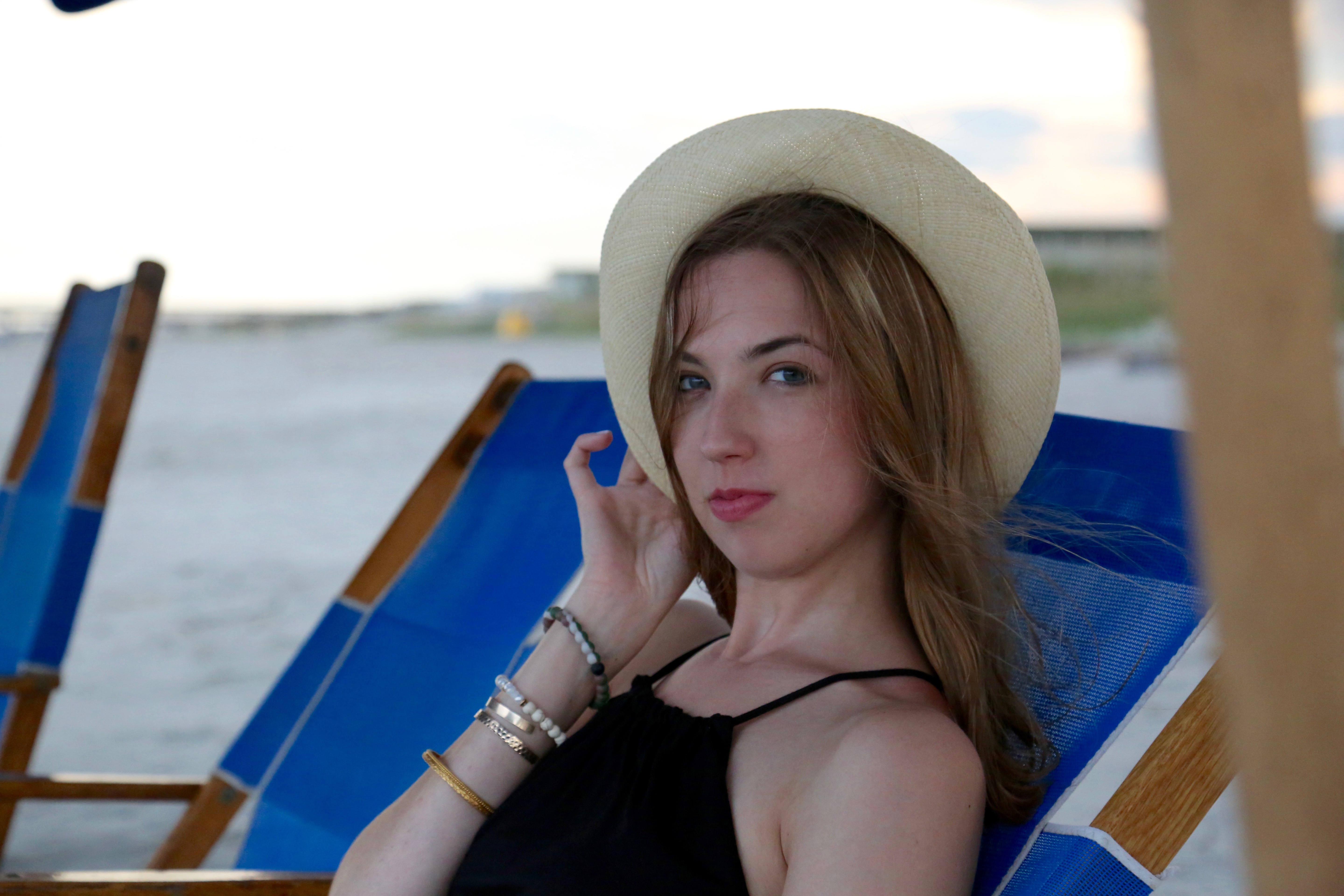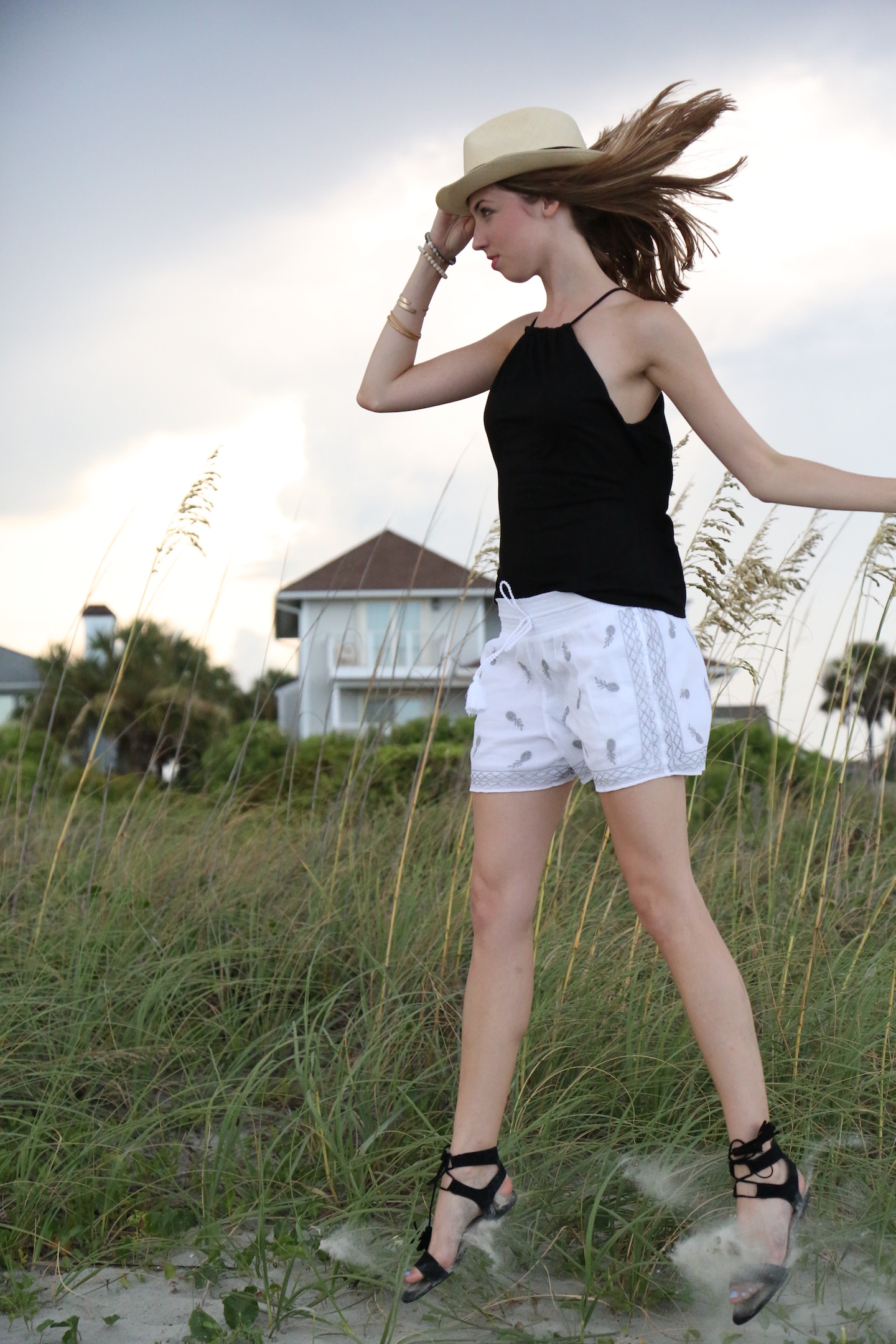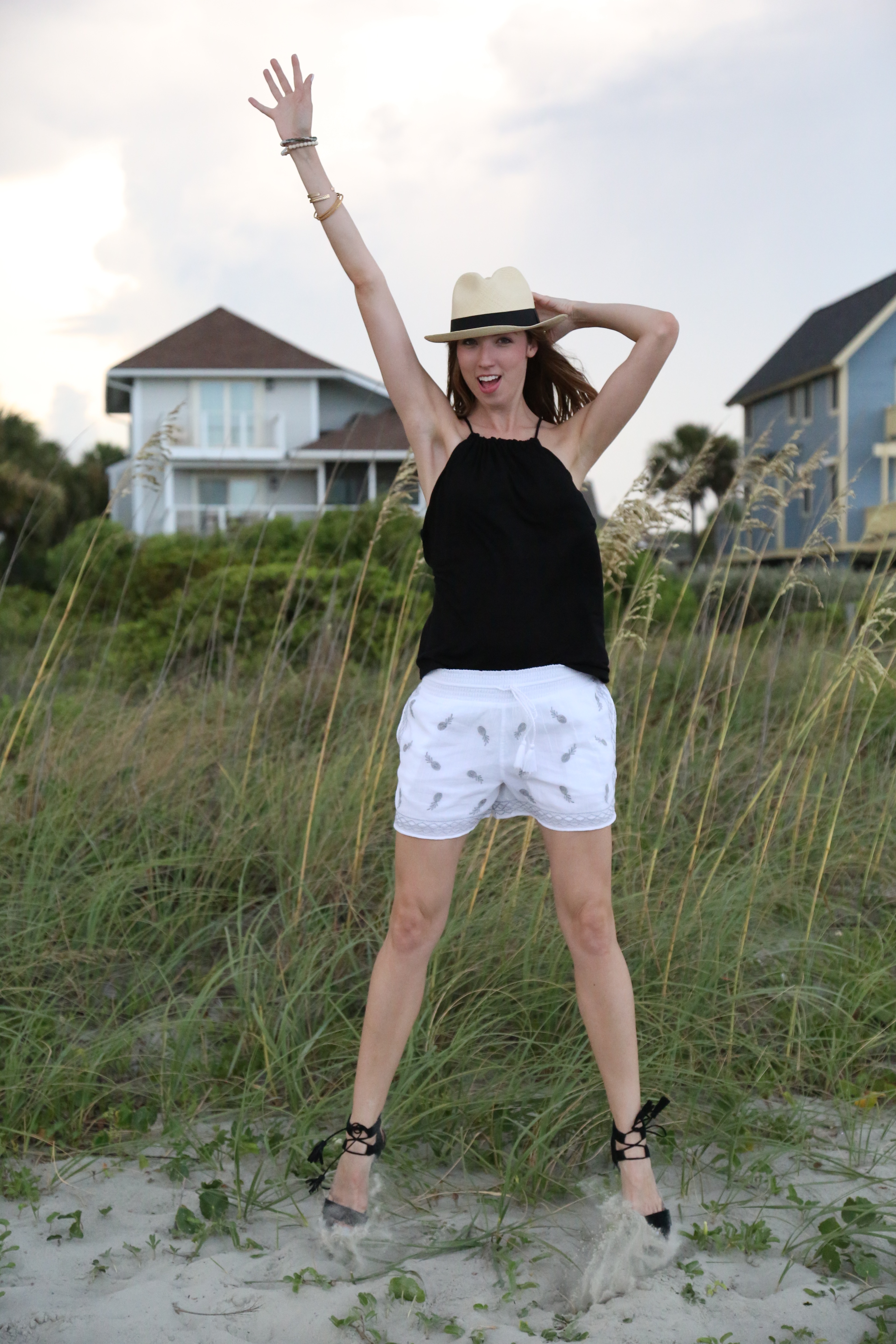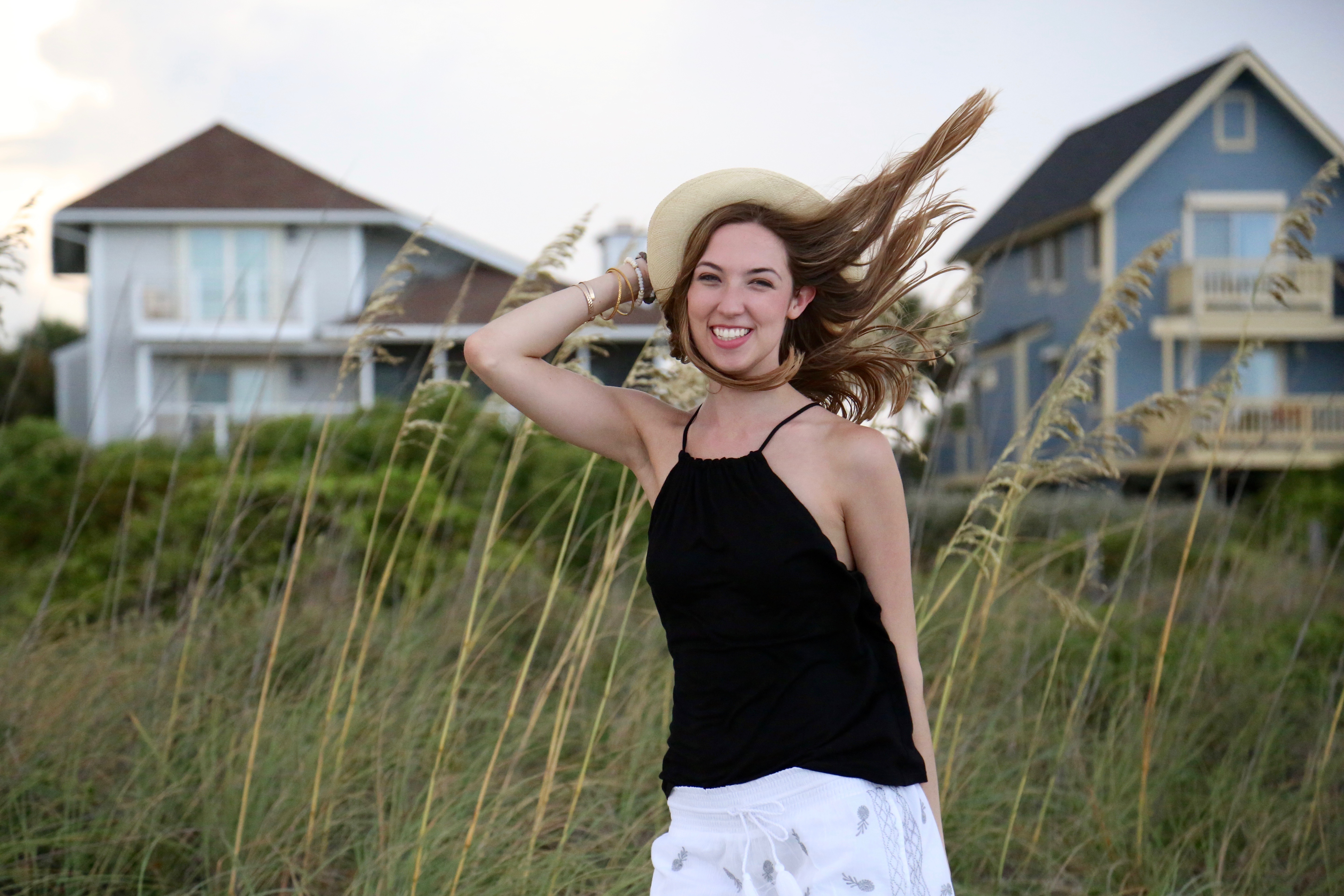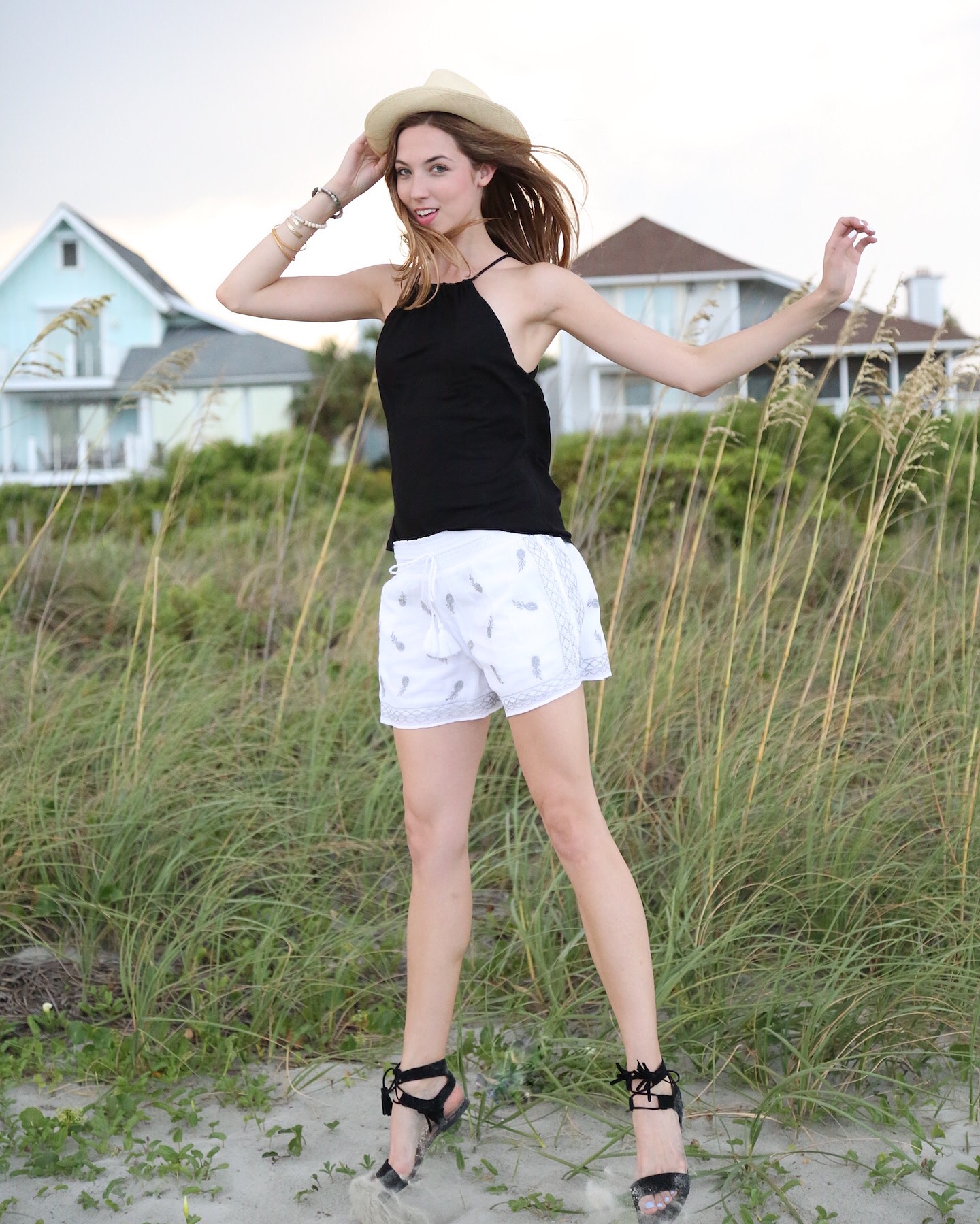 Photography by Joseph Landing