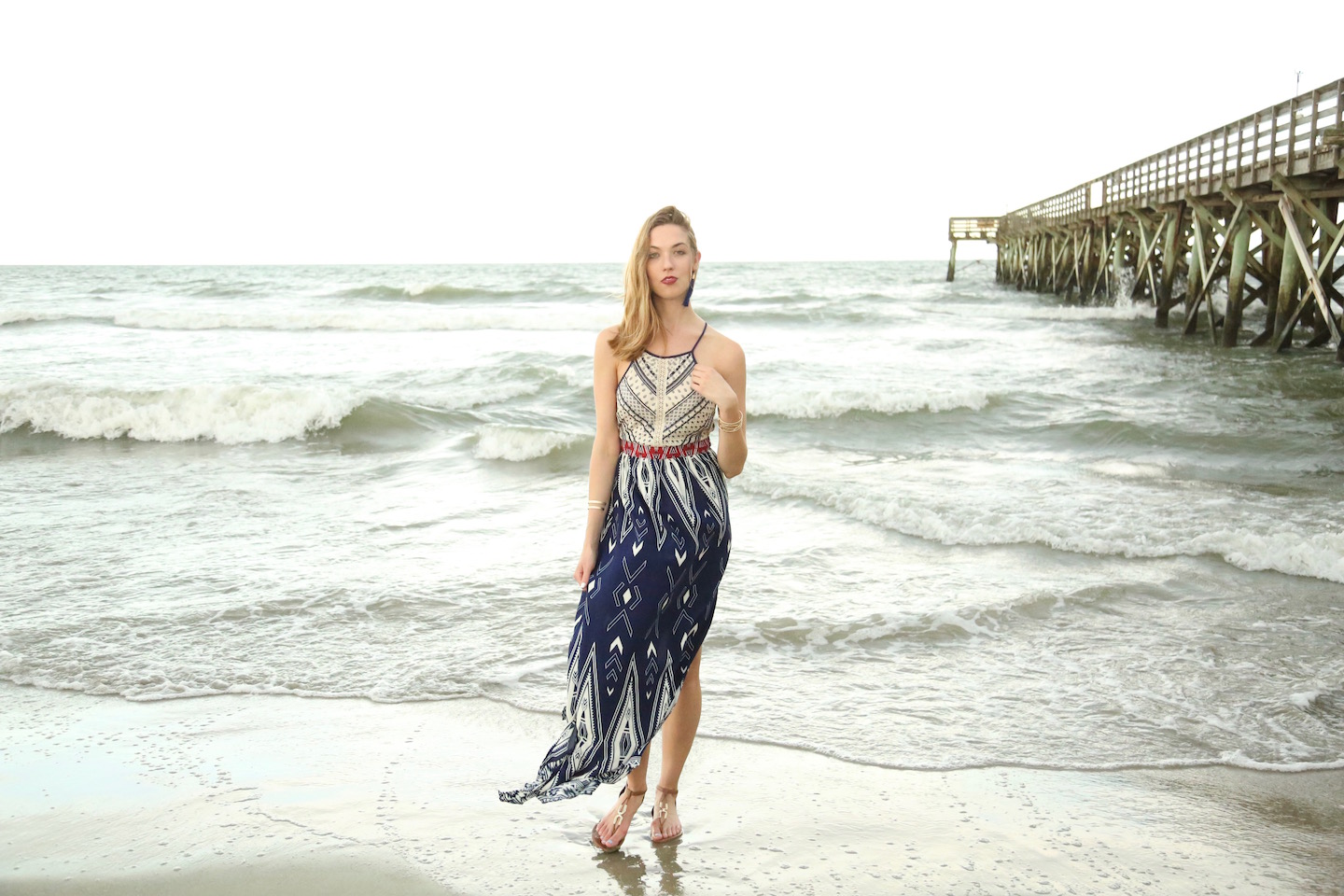 We went down to the shore, seeking solace. We crashed into the waves with open arms; they crashed into us. We drifted down slowly, enveloped in sensation. The water flowed through our hair, our eyes, our clothing. Gently we were carried to the surface like children on the back of a whale. The sun shone on our faces and we imagined it softly seeping into our skin. For the first time in a long time, we felt at peace.
We all make mistakes and allow ourselves to be taken advantage of, myself included. As a child I was shy, so shy I never raised my hand in class even while I knew most of the answers. I have memories of sitting at my desk, trying to hold back sneezes because I didn't want to draw attention to myself. This was not a girl who stood up for herself. Read: this was a girl who was easily pushed around.
And it took years to be okay with not being liked by everyone. I'm still not 100% ok with it and I still make mistakes, but I finally am at a place where I no longer feel confined by other's standards. I no longer stand for shrinking into the wall when I have thoughts and feelings bursting to be expressed. I hope you feel the same. I hope you always do what is right for you, because if anyone wants something else from you, then they are not worth your time.
I know there are moments when the waves threaten to knock you, but this is me stepping in to throw you a life raft. Grab hold, and stand your ground. Amidst the wind and the rain, re-emerge, cleansed. You are Venus in the half-shell, you are the phoenix from the ashes! You are wholesome, good, and stronger than you will ever know.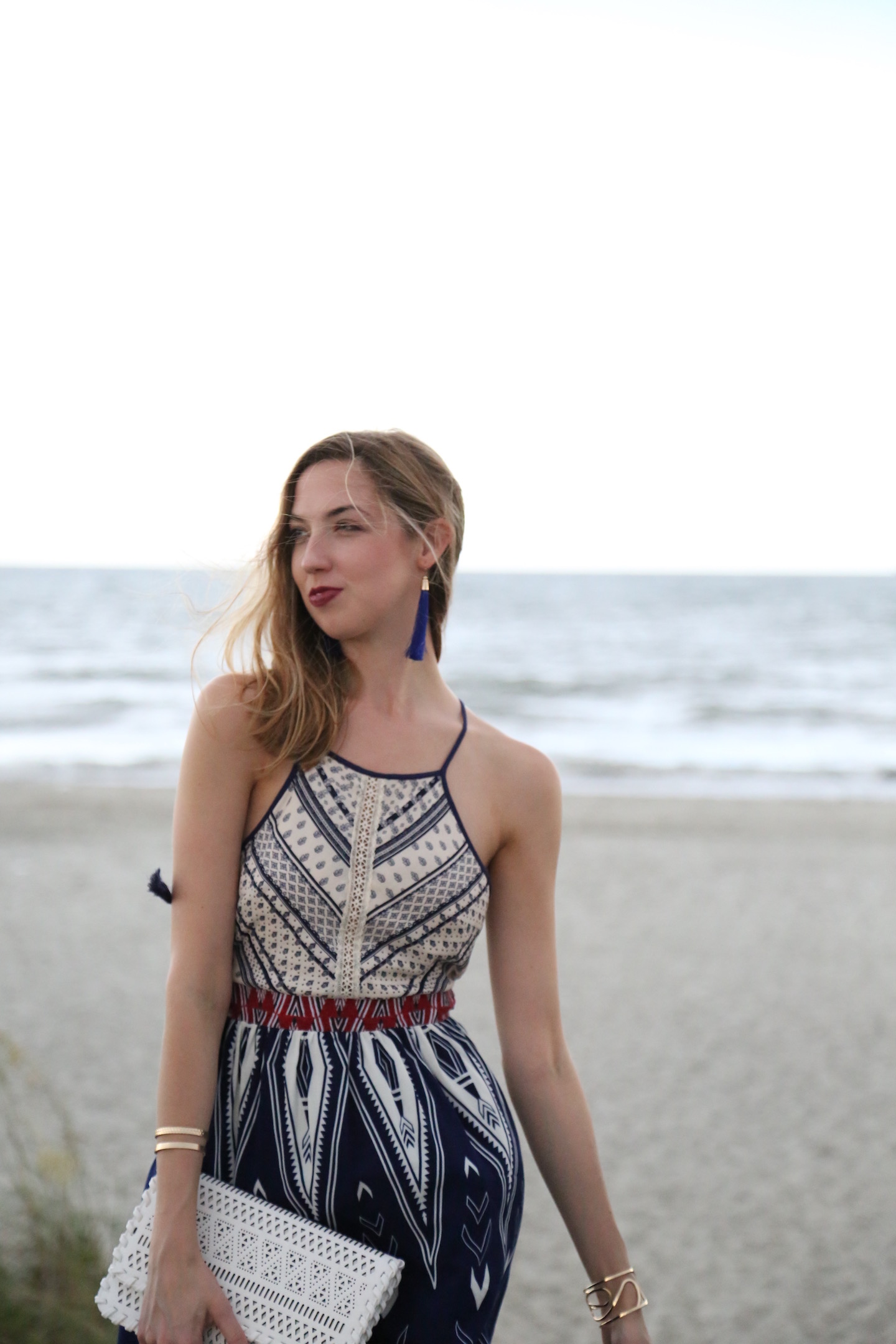 Maxi, clutch, bracelets, & earrings all from Lily Rain Mt. Pleasant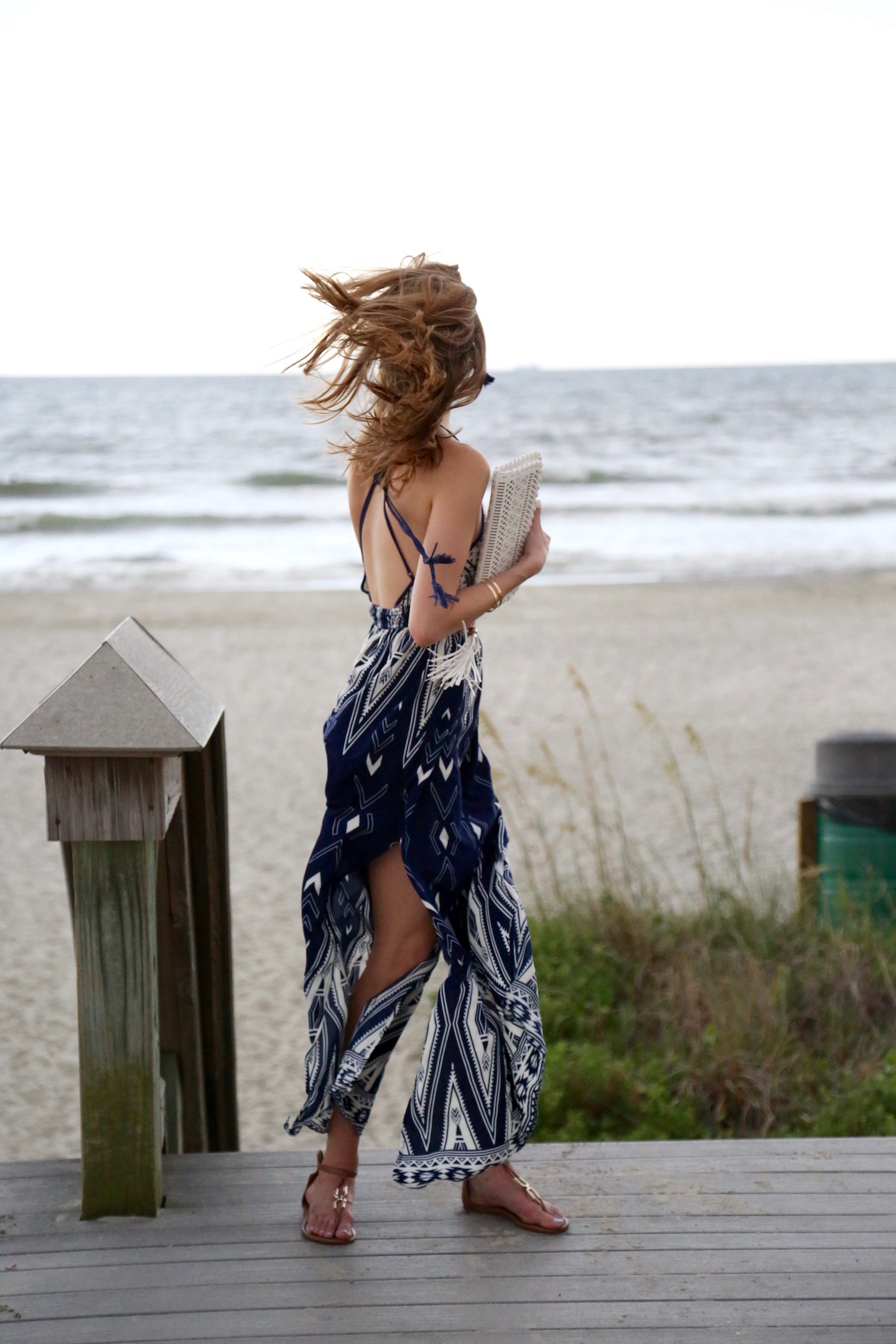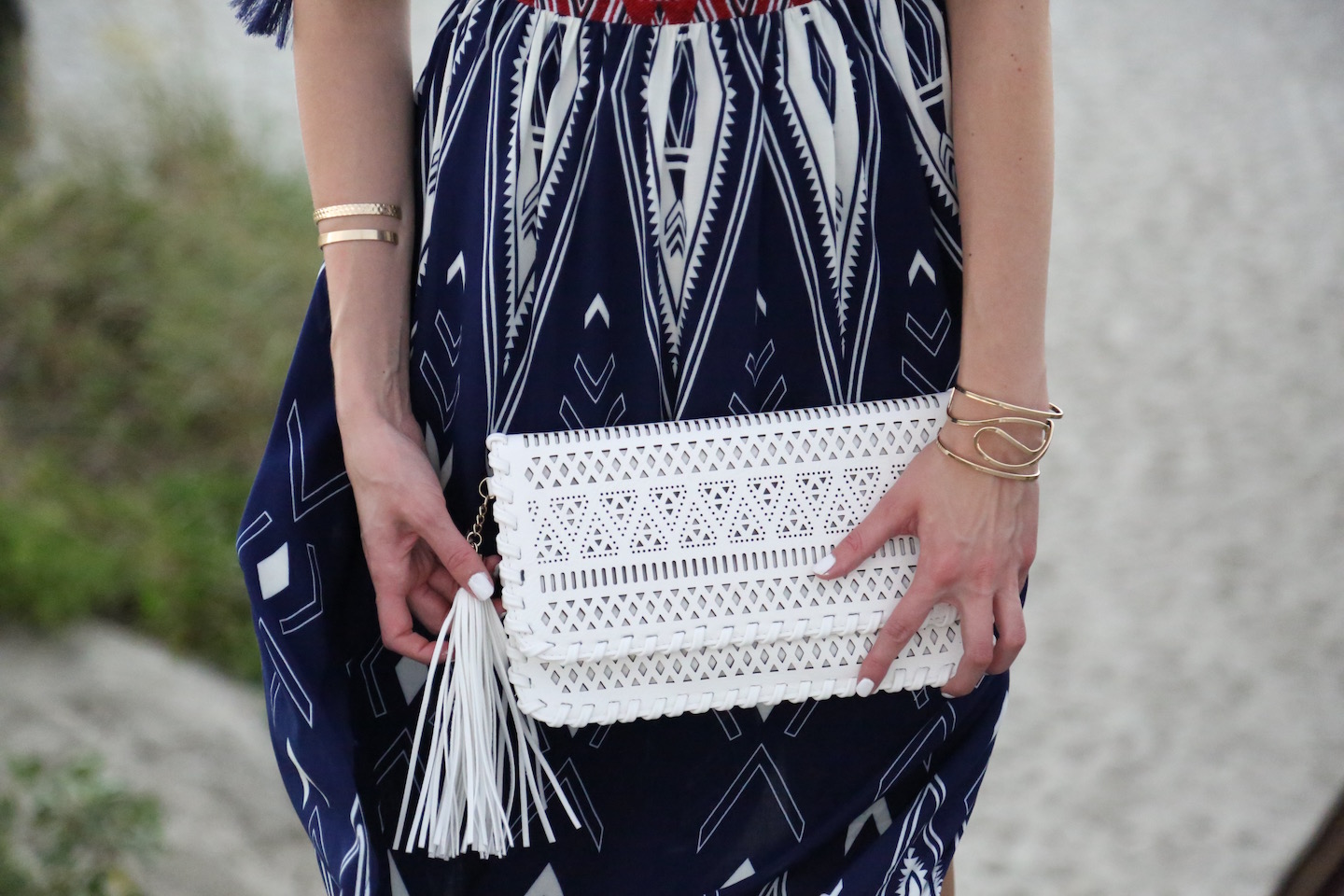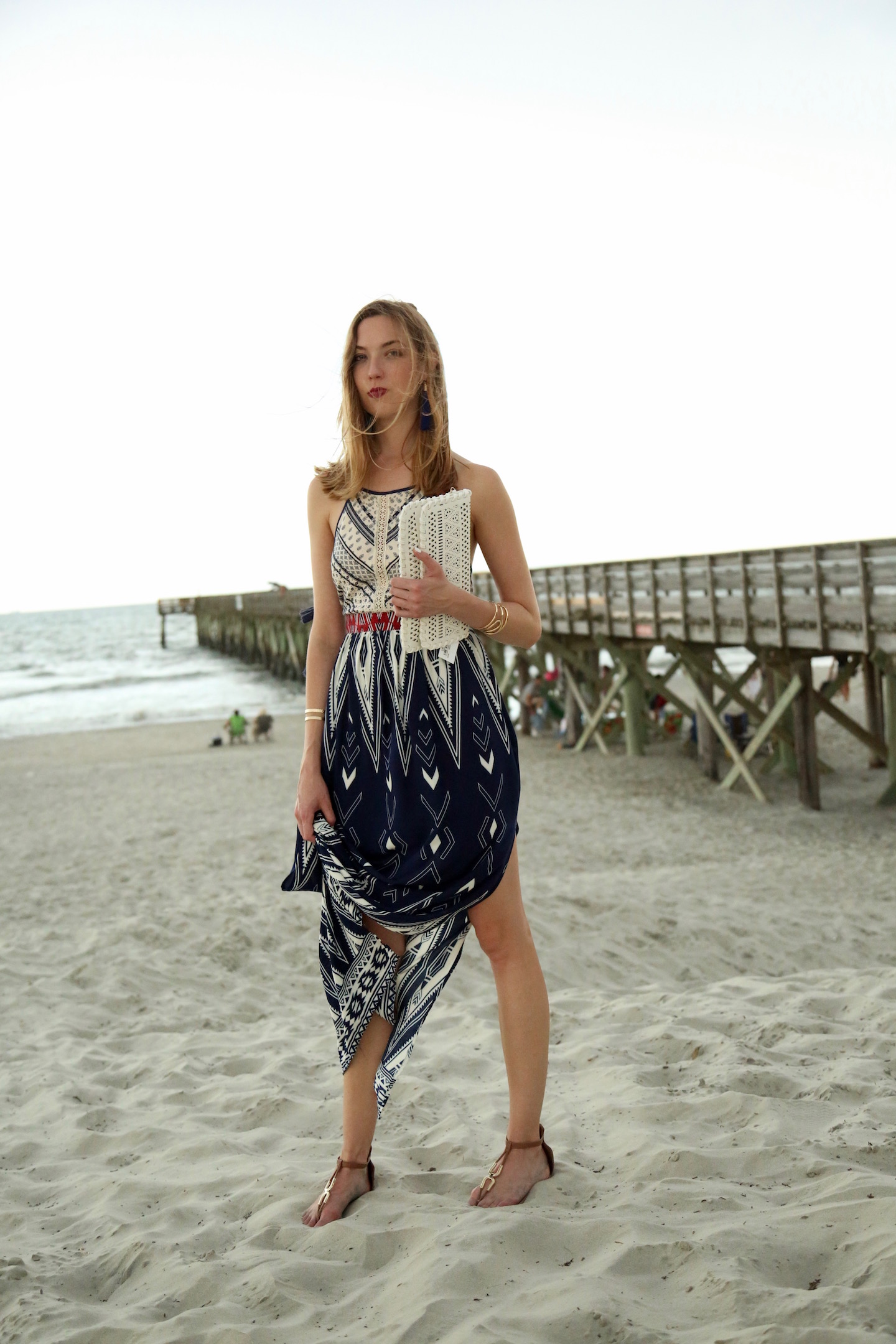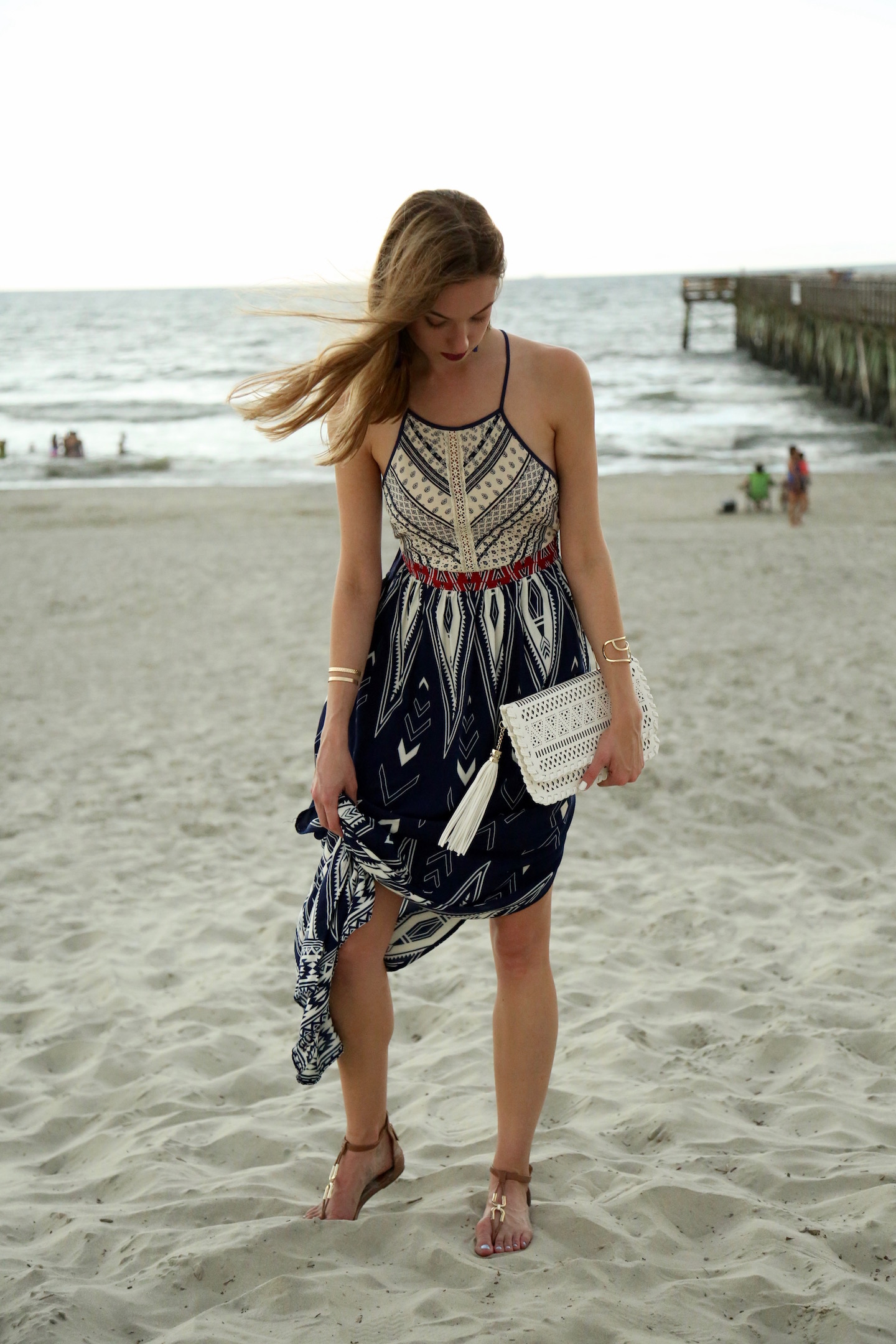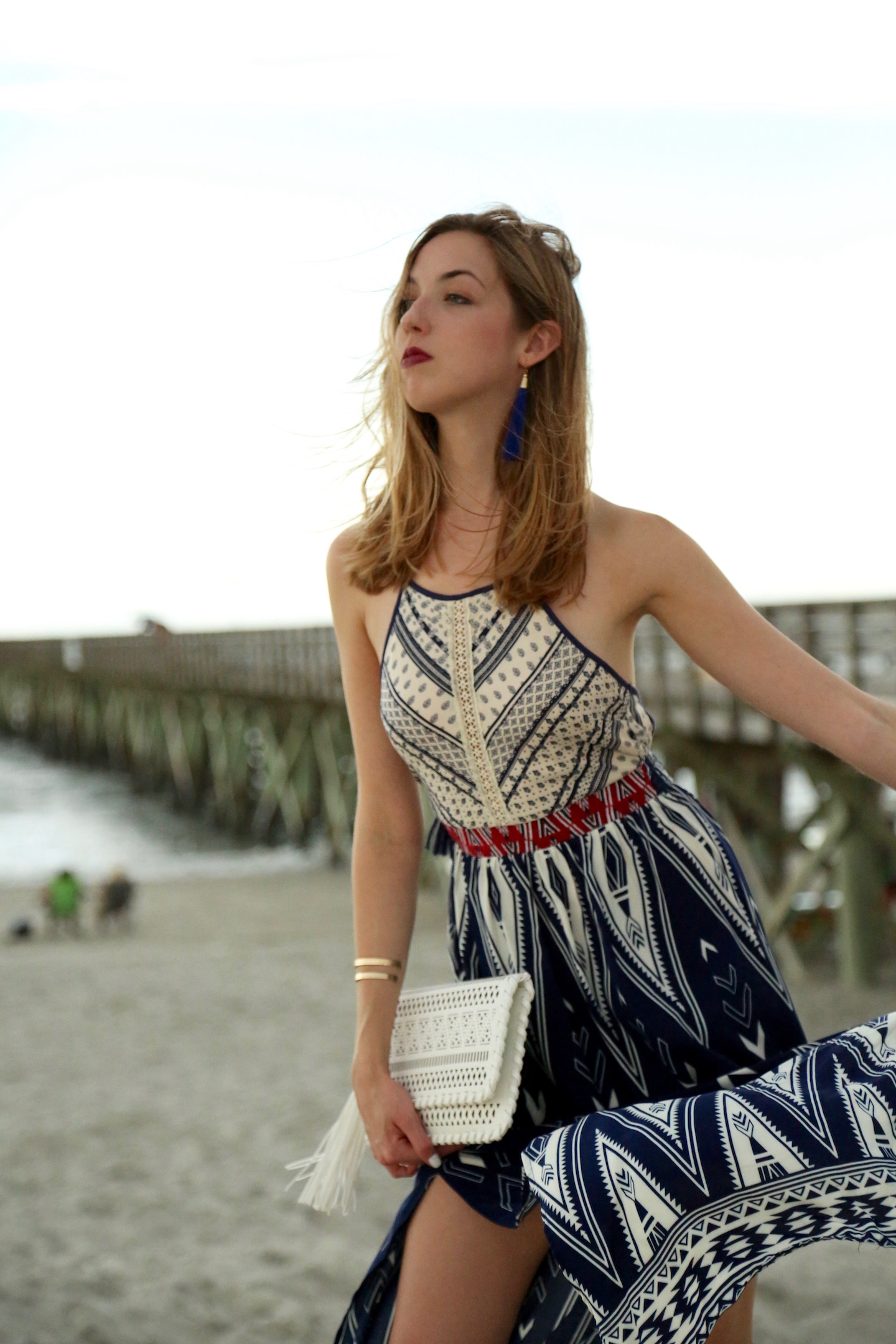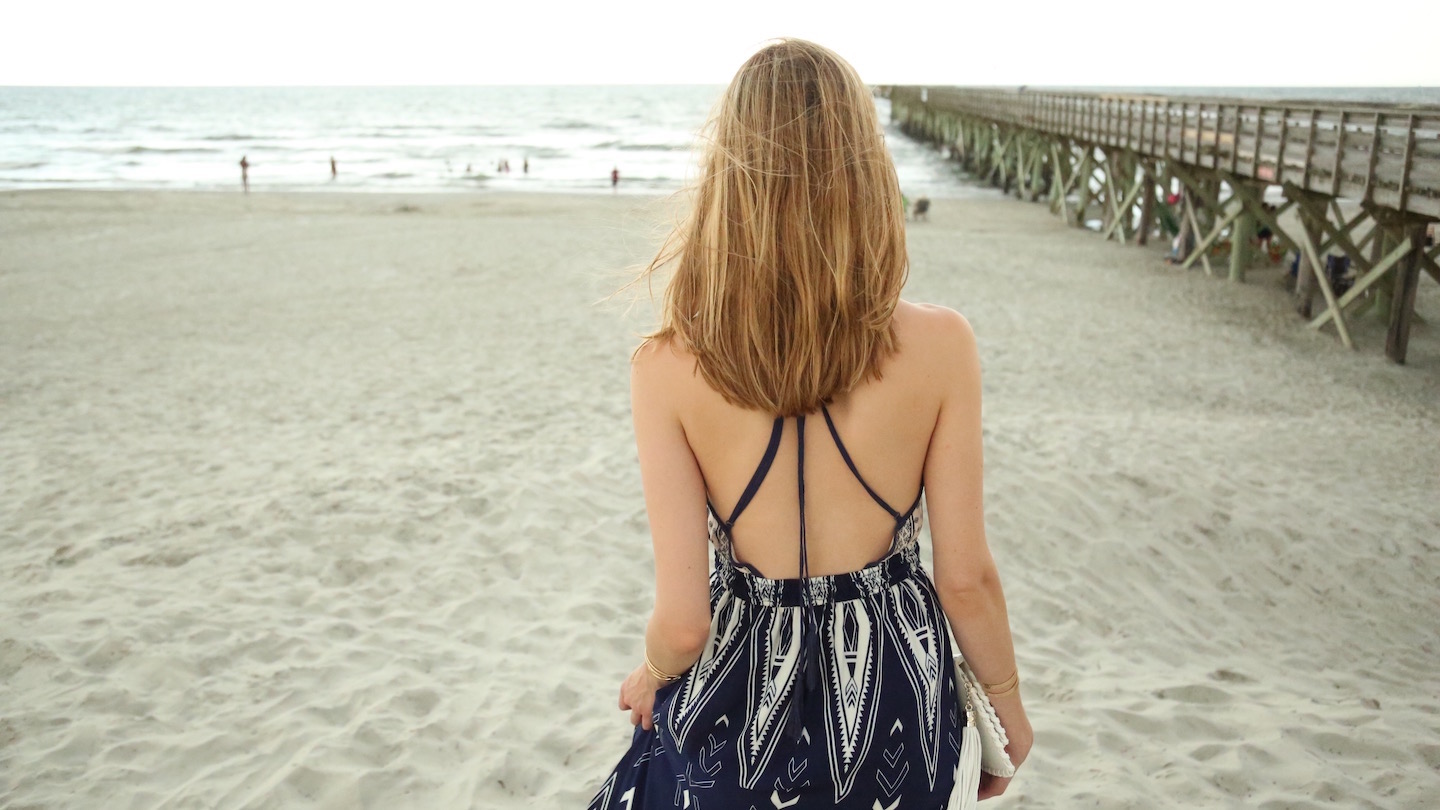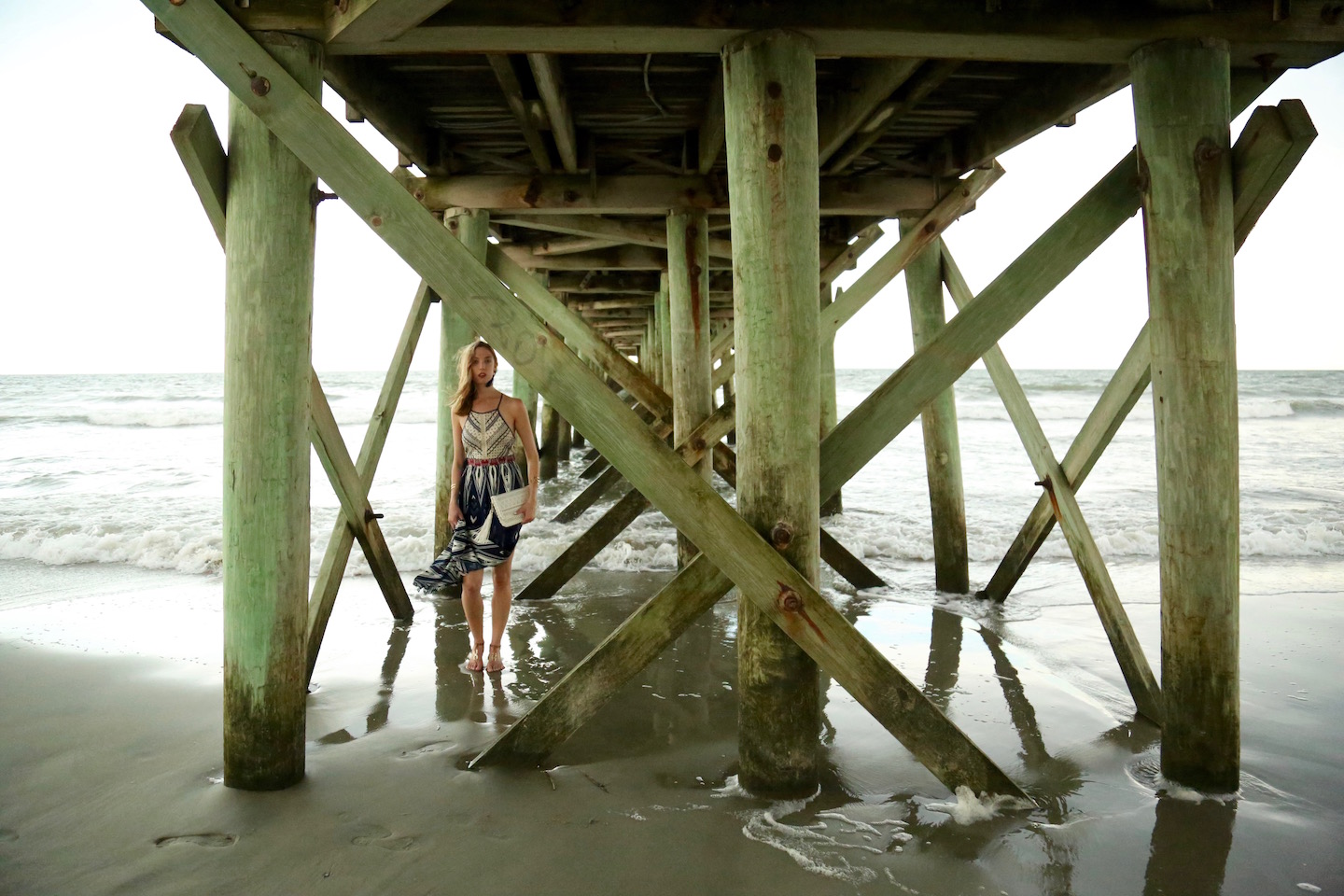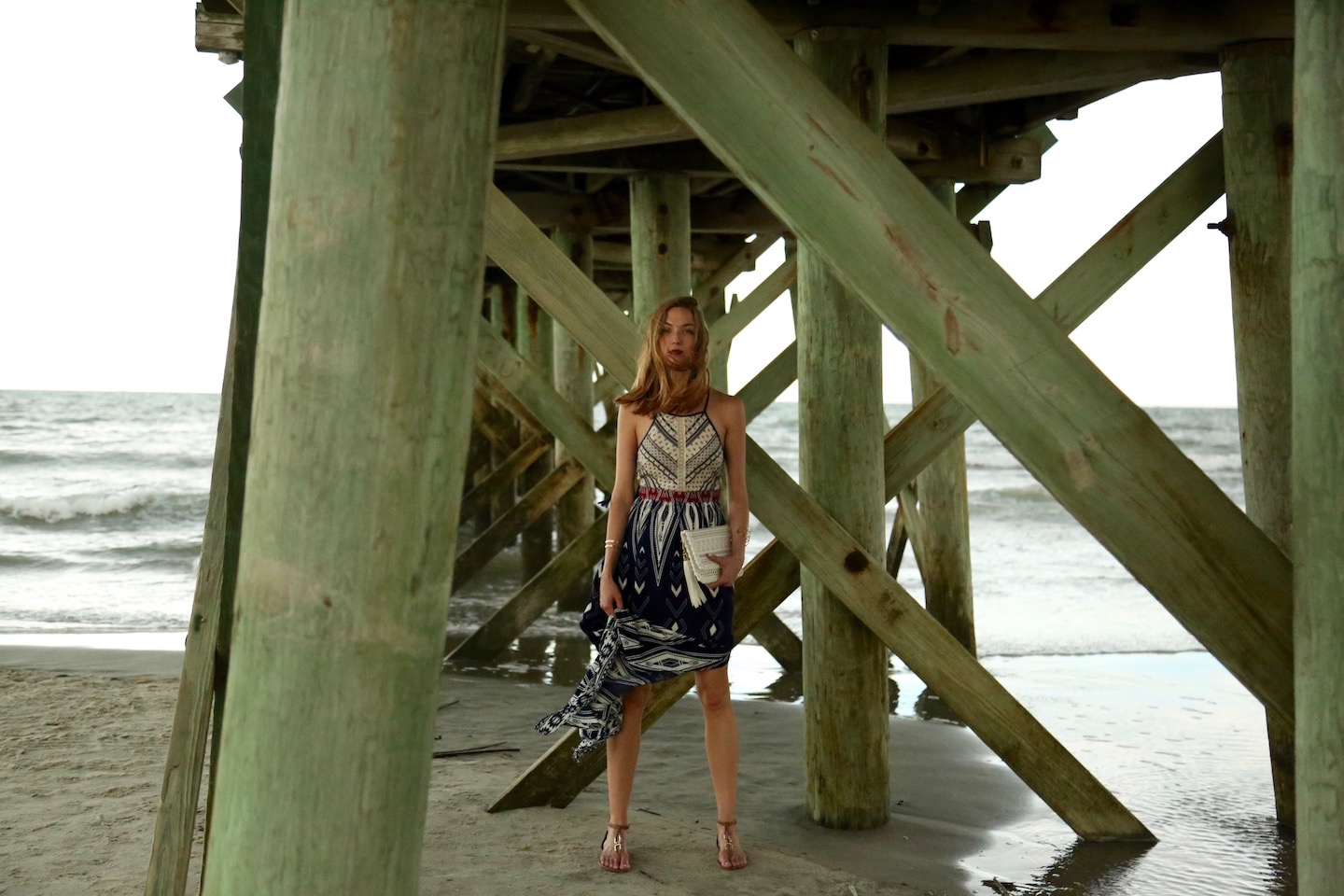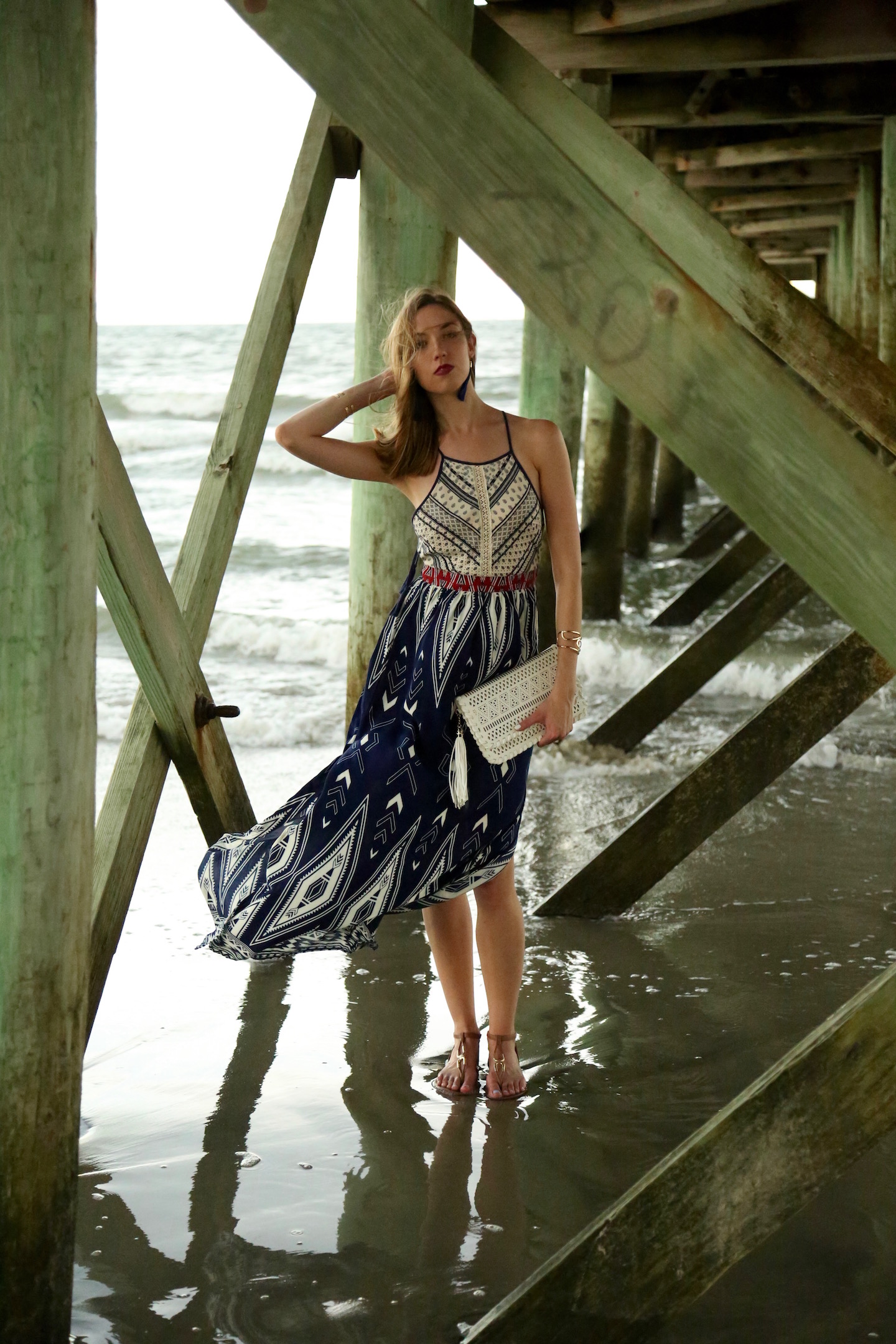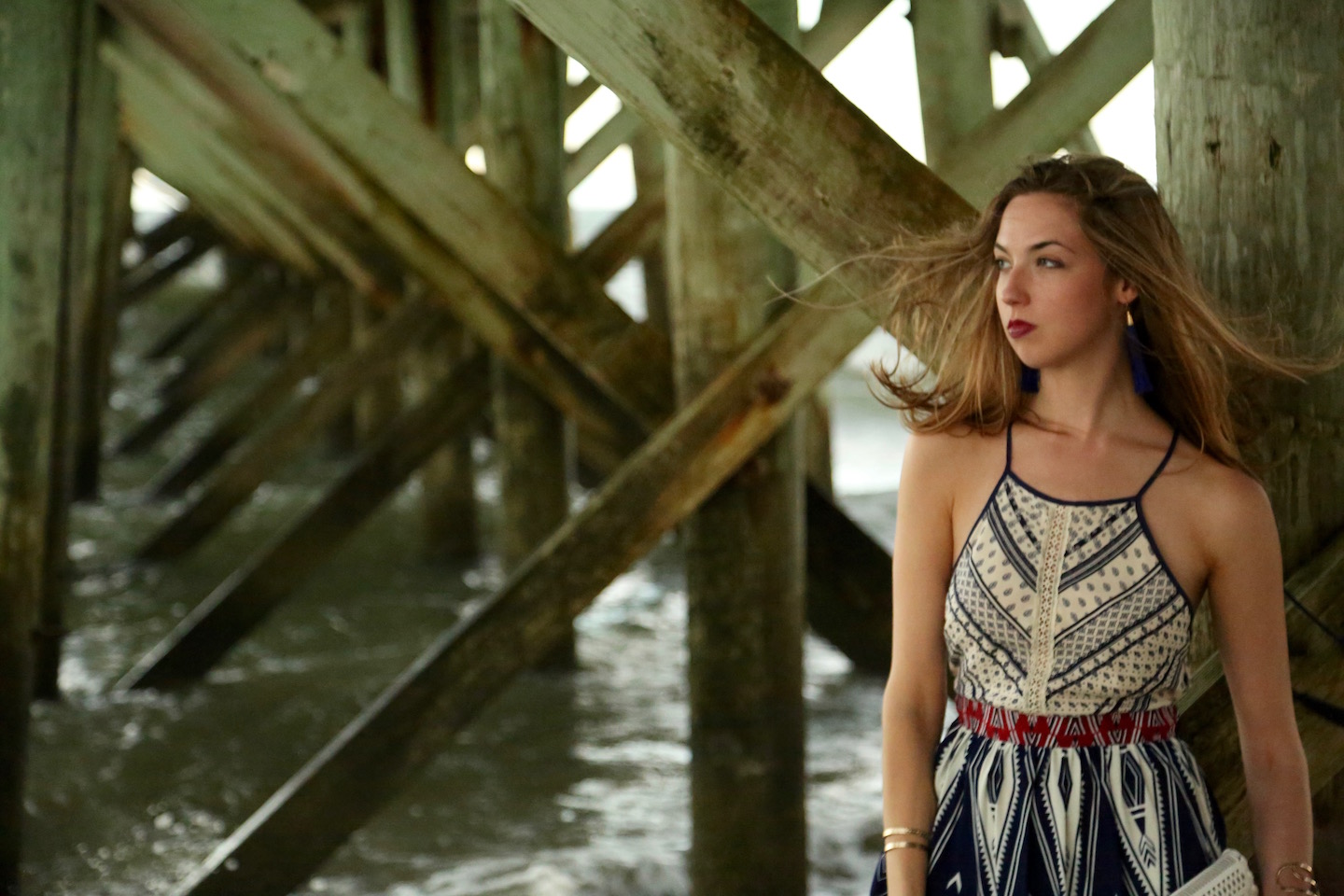 One day the less, one life the more
And here we are, barefoot on a foreign shore
Clenched hearts, we dance to feel alive
Strive, struggle, and survive
Every day, meeting with open eyes
And moments of exhaustion, sure
That I did see your shadow lurk by the door
But only a moment, see
And then I was free
To live, simply, to be.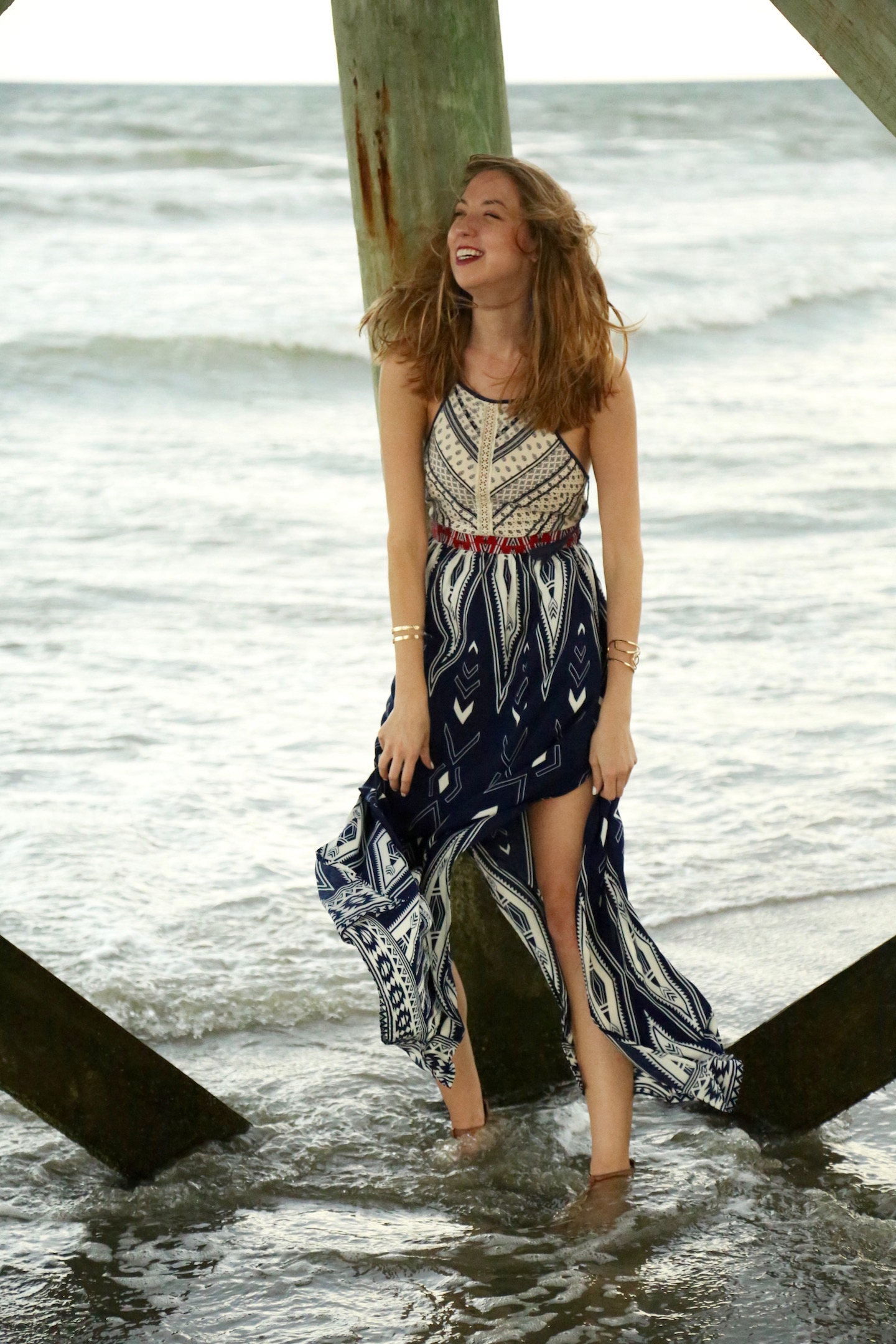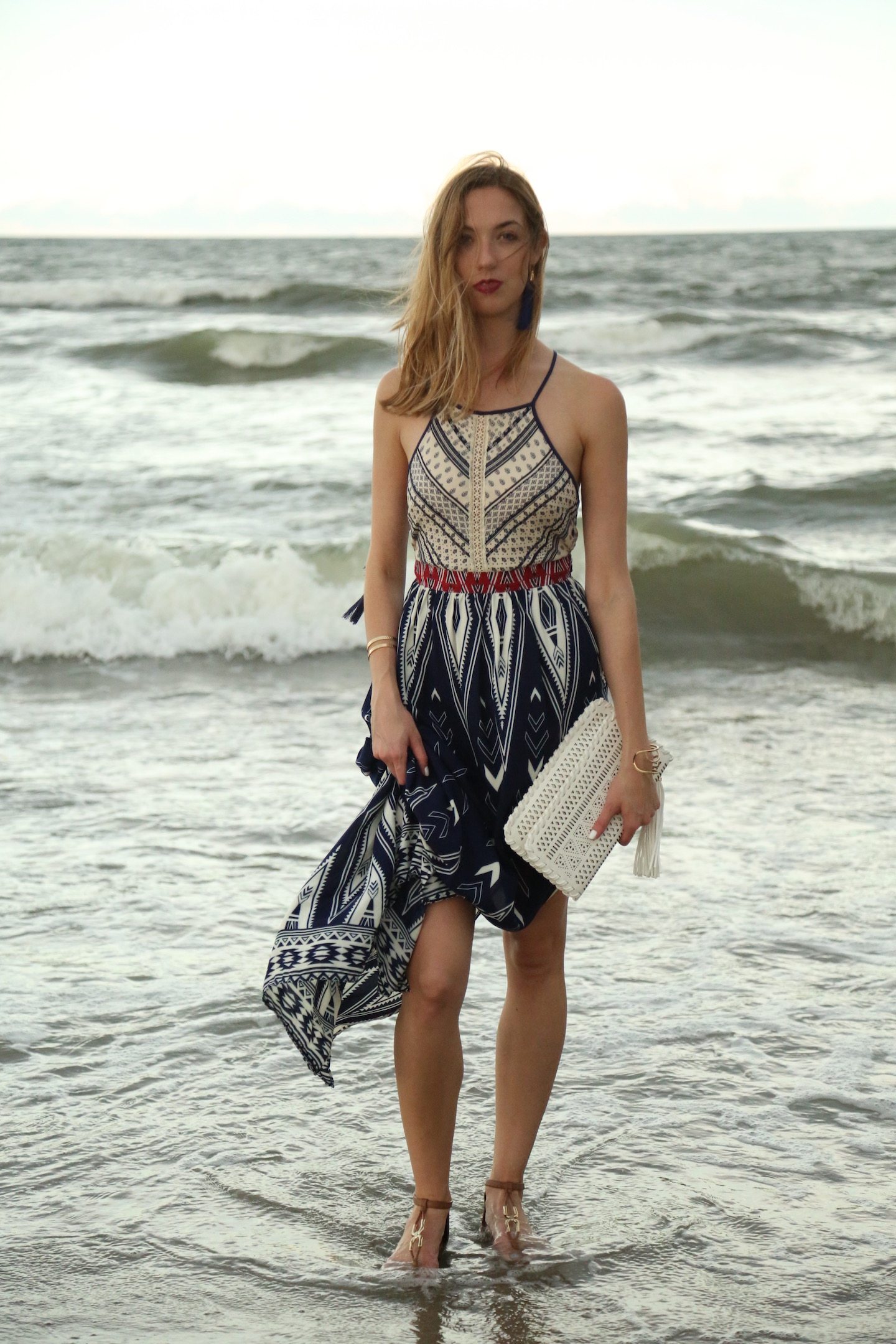 Photography by Joseph Landing