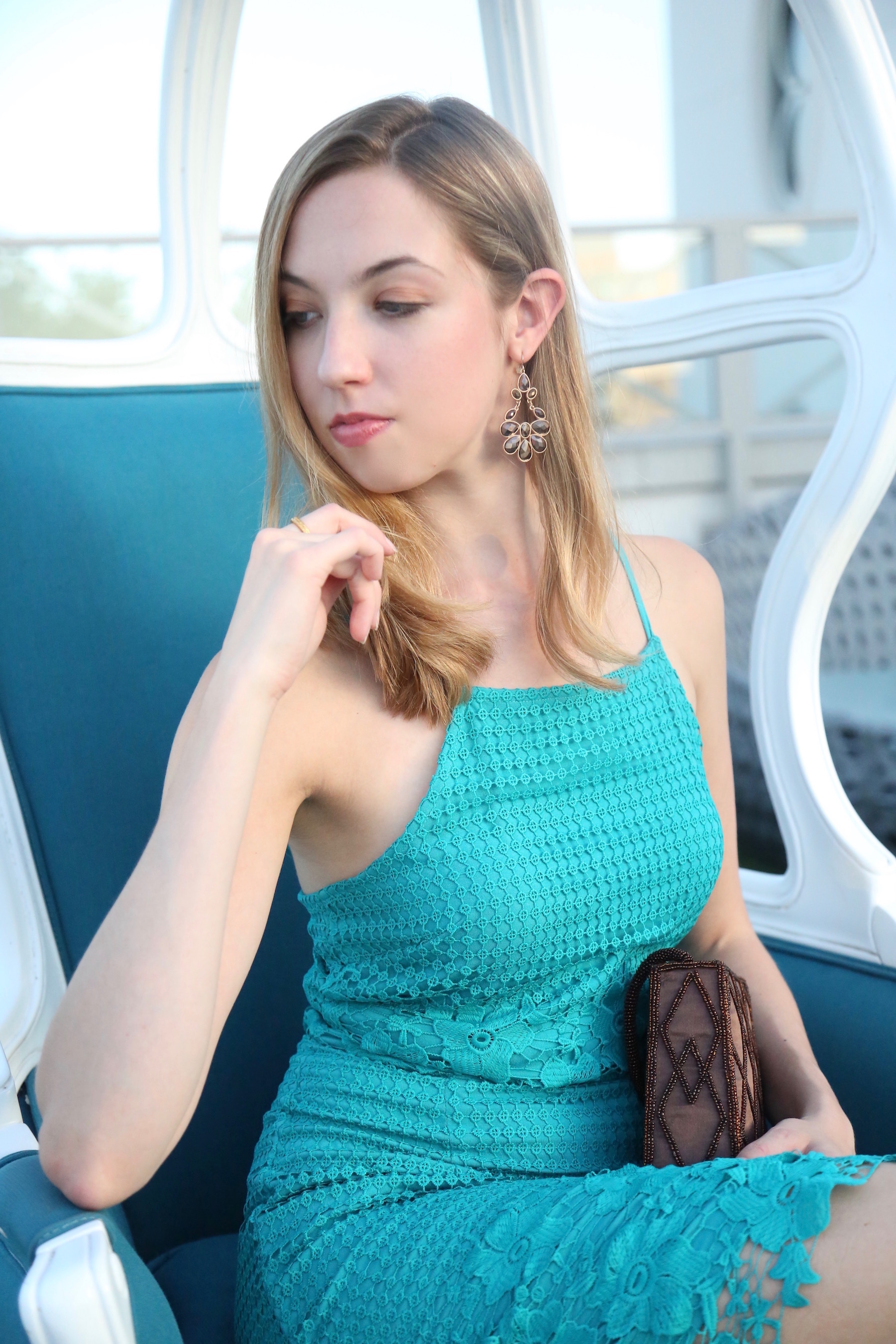 Ah, magic hour. The heat of the day has broken and the sun begins its short, sweet descent into the horizon. There is a light pink and purple glow that makes everything more beautiful. During this hour particularly, I feel a sense of quiet. At the end of the day, it feels amazing to relish in the soft light before the whirlwind of night hits. A dock, a beach, or a rooftop are my top picks for enjoying the sunset, always.
Atop the new Grand Bohemian Hotel in Charleston is the most luxurious, quirky space you will find for a good magic hour drink. The space itself is a bit magical and I feel like Alice in Wonderland sitting in my big blue balloon chair. The only difference being, I order Chardonnay instead of tea 🙂
And the dress? It's very Alice-like as well: Sweet with creative details; an azure blue that's cool like the clearest sea. I've said it before, I could wear shades of blue every day. This gem instantly caught my eye at 7 Gypsy, as did a few other pieces you will see in the near future!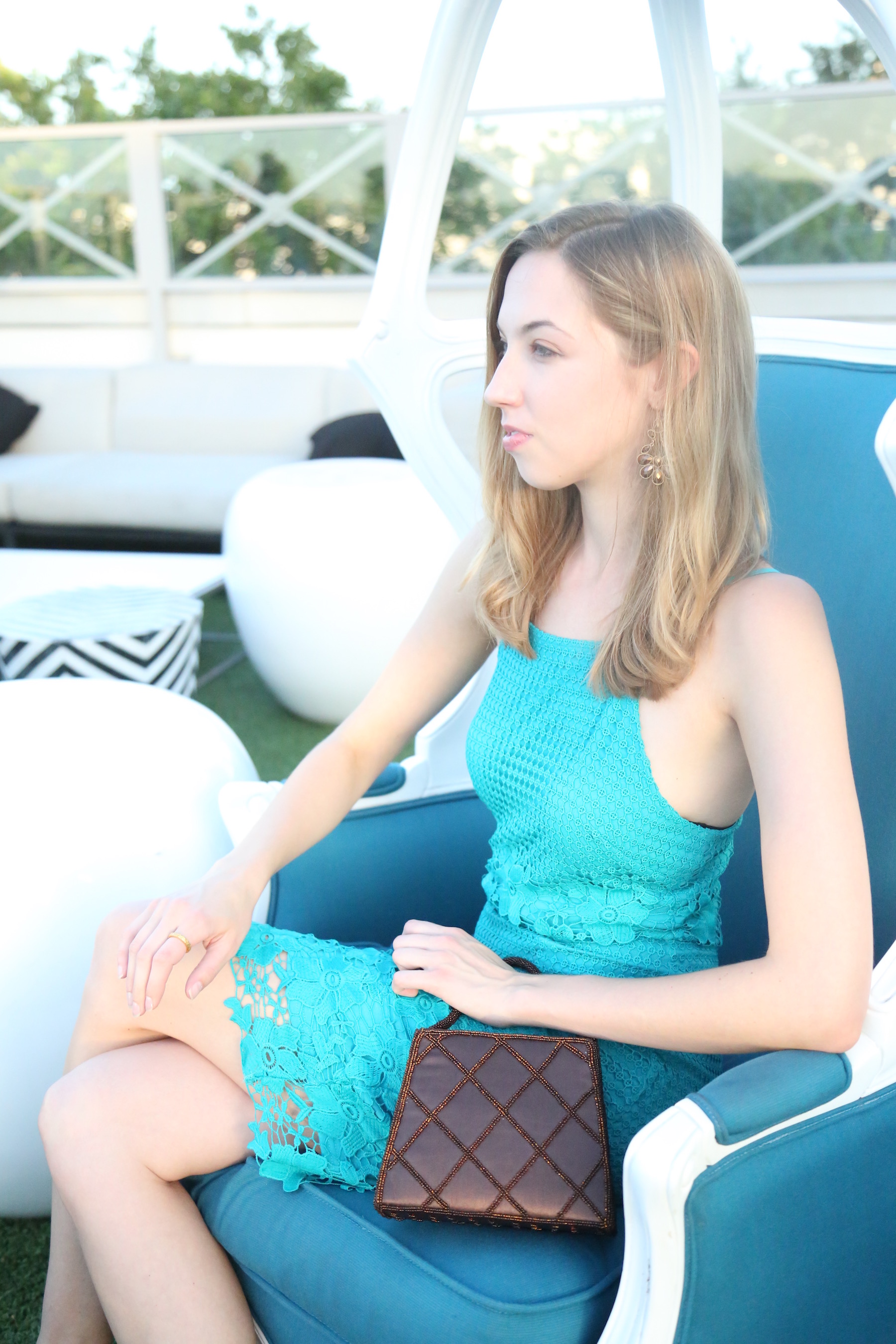 Willow & Clay dress via 7 Gypsy, earrings via 7 Gypsy, vintage bag & shoes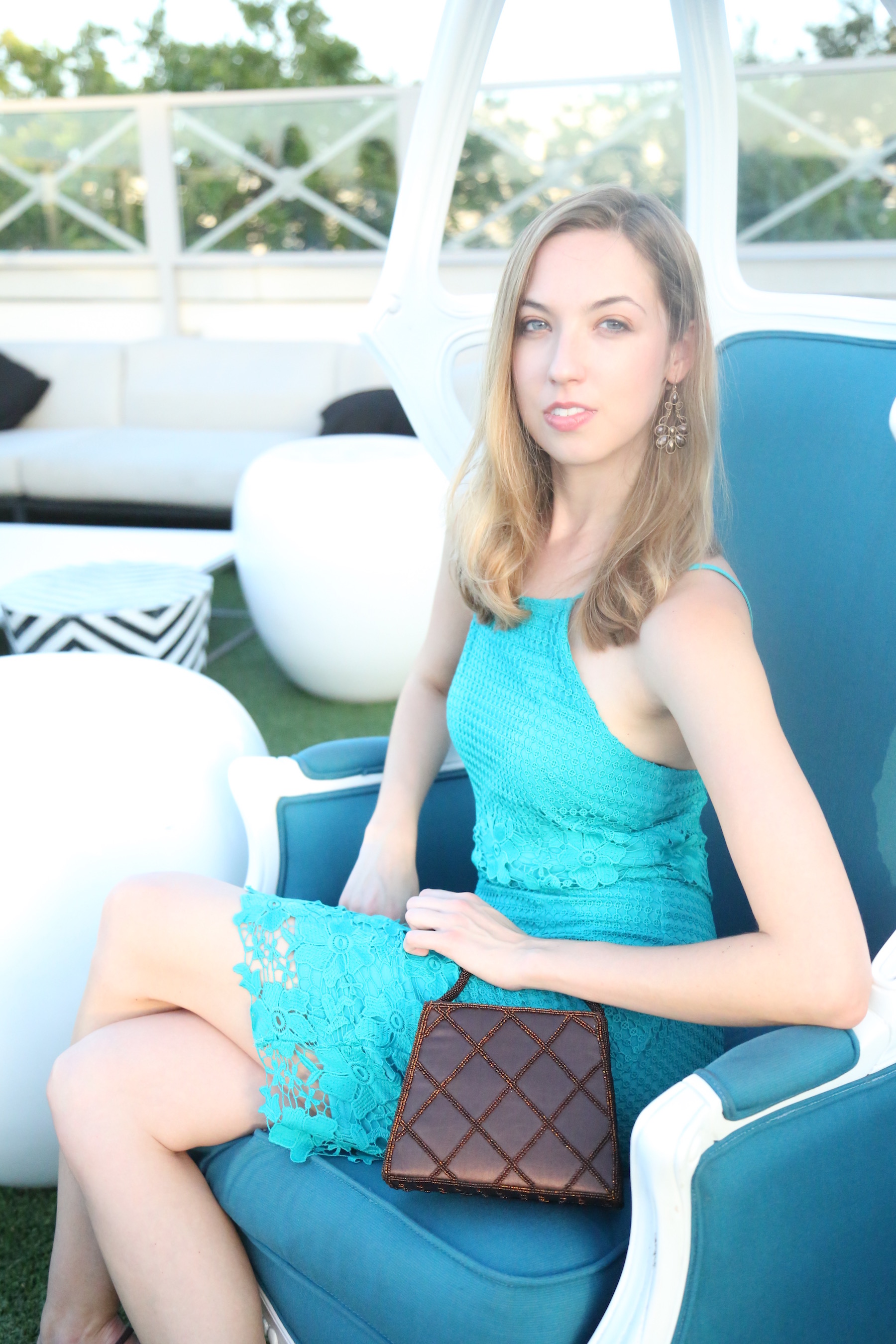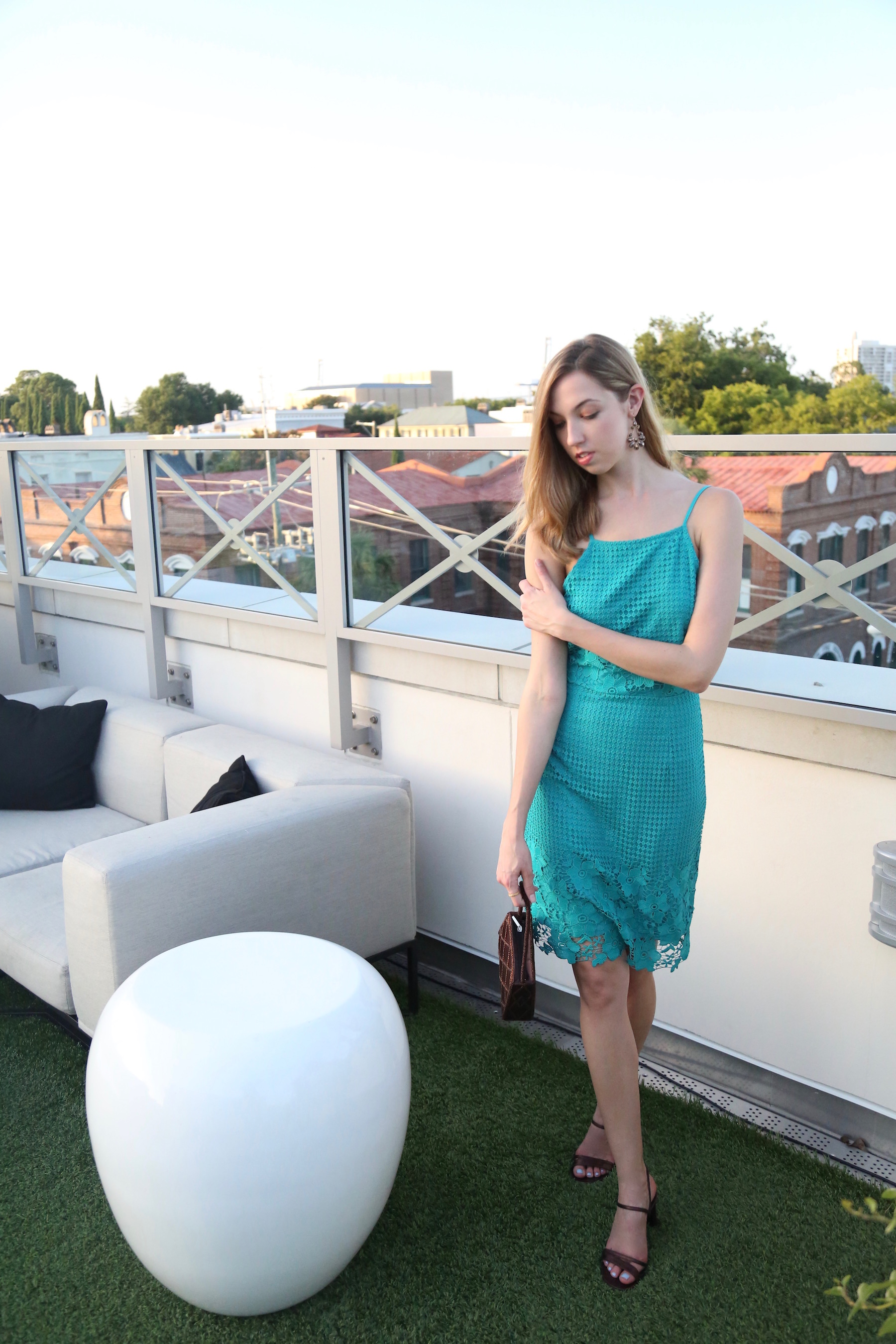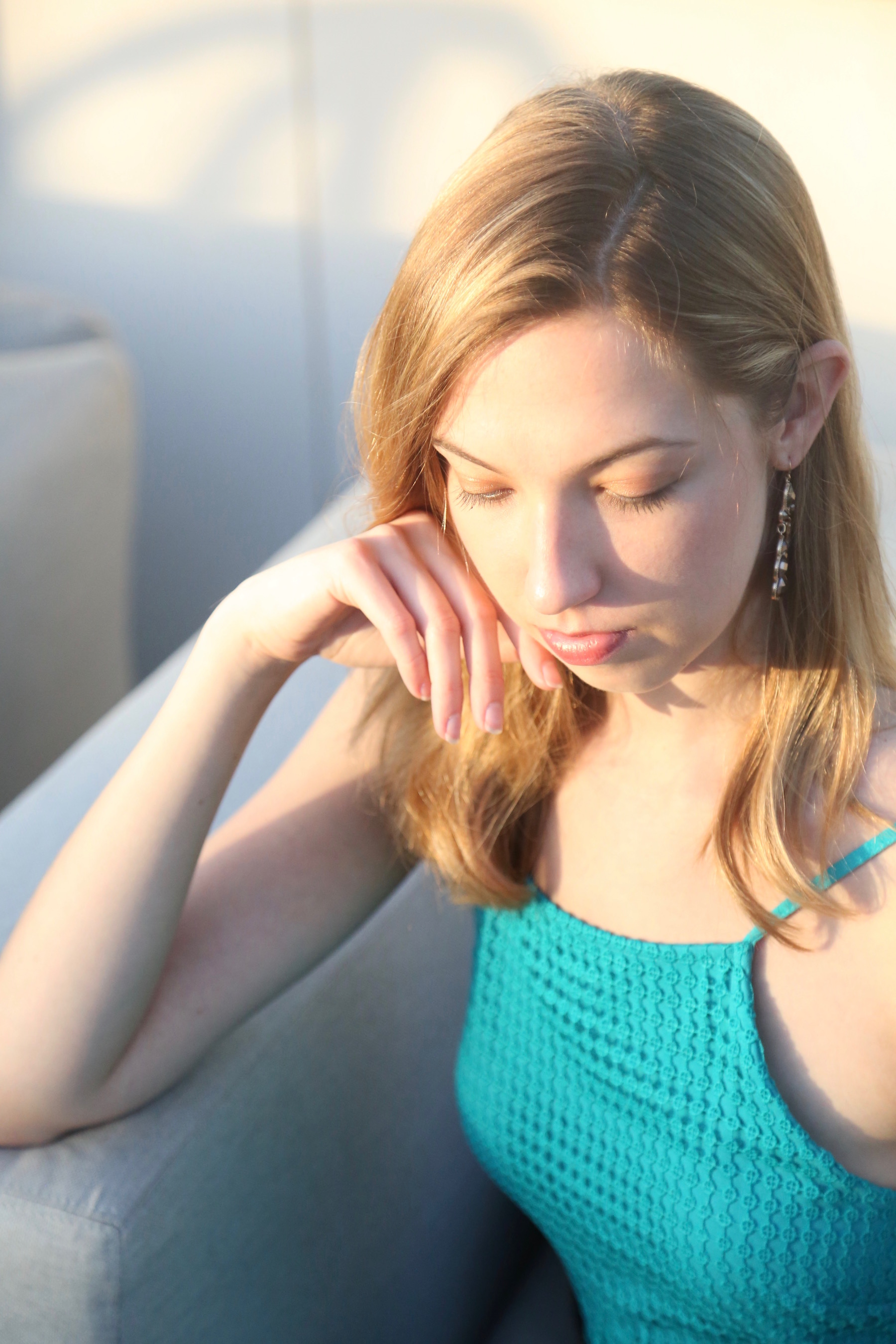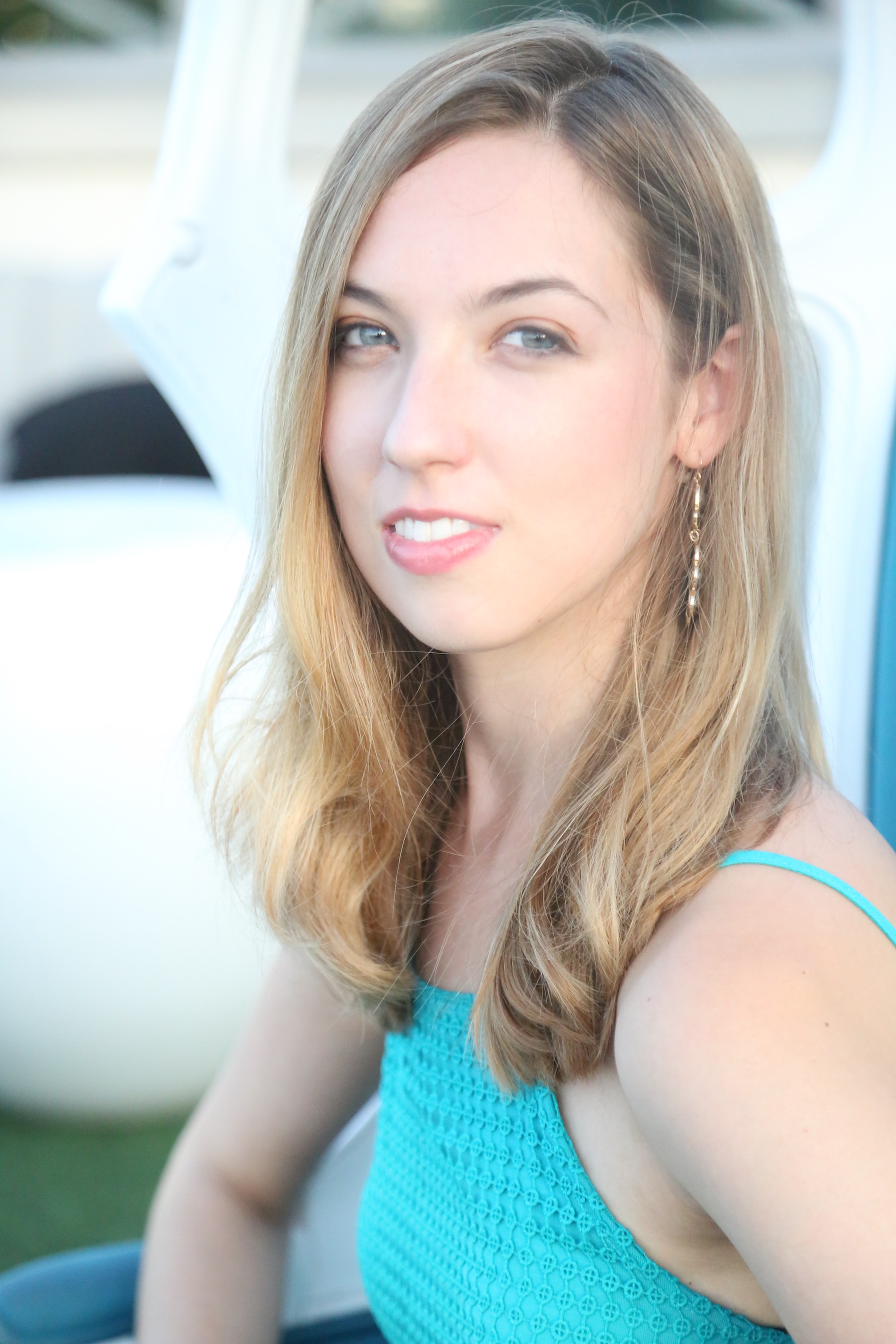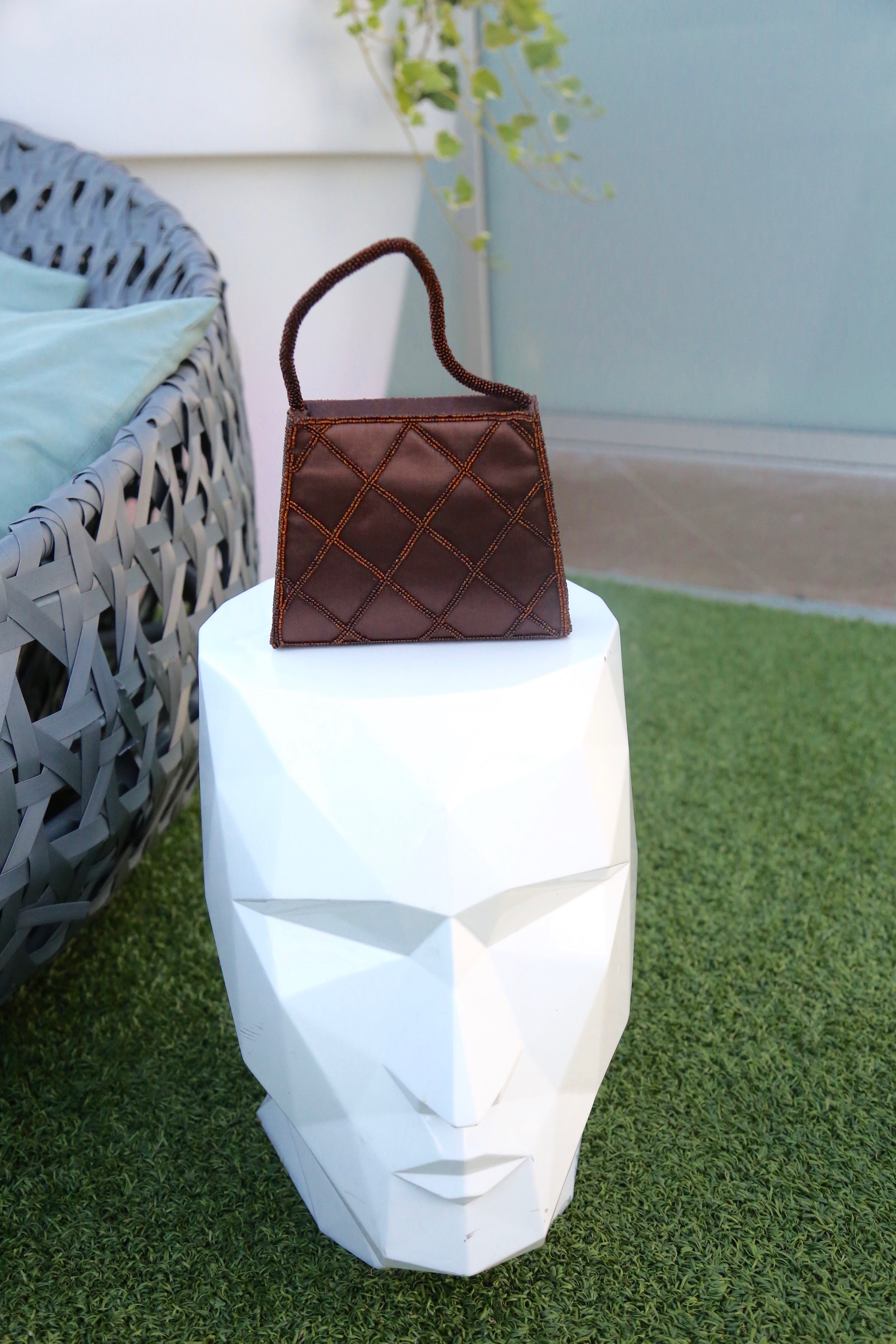 Photography by Joseph Landing