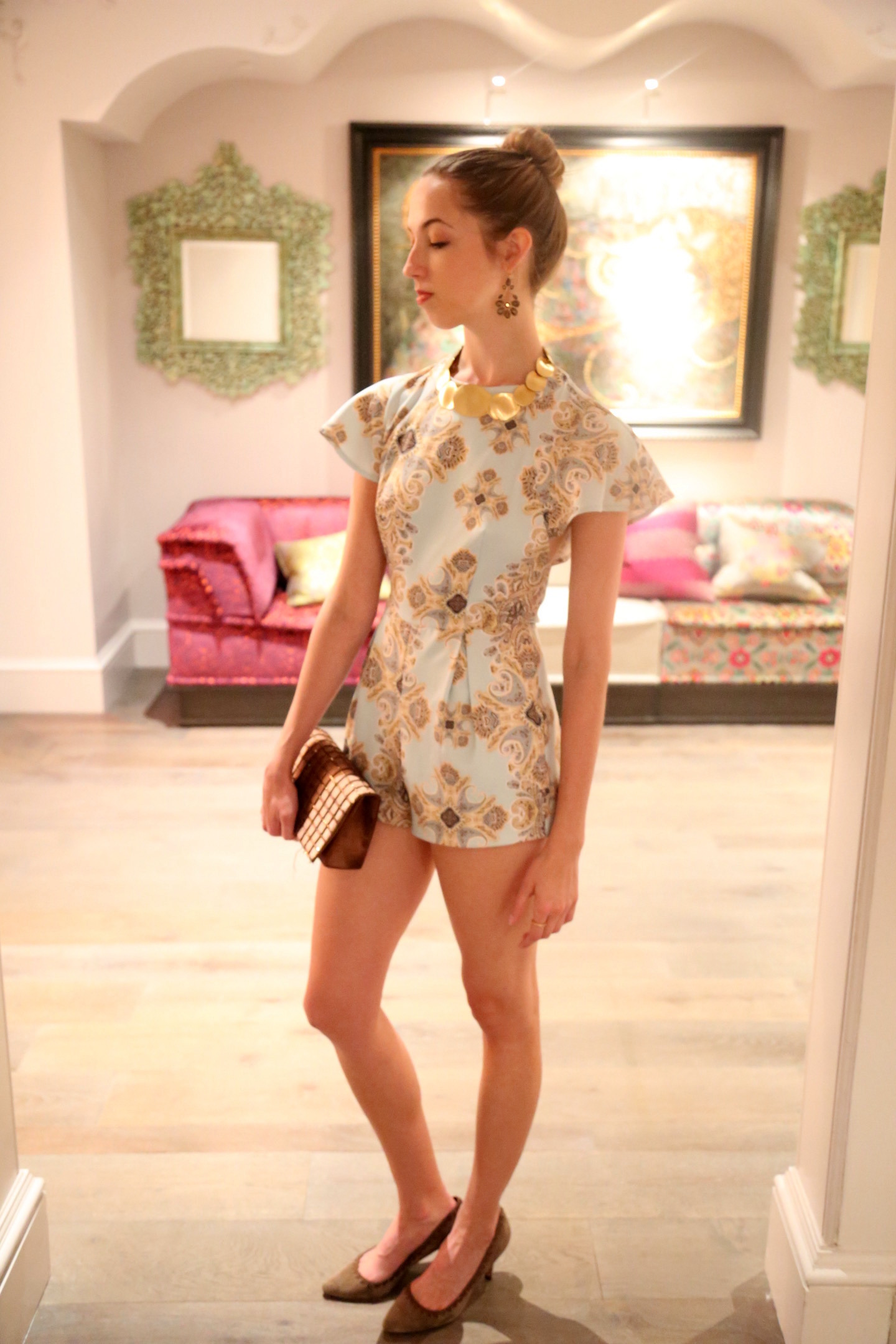 Hi loves! Hope you've had a amazing and restful weekend. My life lately has been a little crazy. Update: I've moved out of my apartment and am awaiting the big move to London in three weeks. Needless to say, it's been a lot of sifting through old clothes and trying to organize all my things before I go. It's painful, let me tell you. And when I go, I can only bring two suitcases (quel horror), how will I do it?! Any tips? But there is something to be said for cleaning things out every once in a while and I am actually feeling refreshed as clutter starts to disappear. And in the next few weeks, I'm excited to share with you some really amazing photos 🙂
You've seen the rooftop of the Grand Bohemian hotel and now, it's time to explore downstairs in their art filled lobby! This is one of my favorite hotels in Charleston because every last detail has been perfected and you truly feel like you are living in an art gallery. They also have an incredible bar where you can take a wine blending class, which I am dying to try.
You probably know by now, I am a big fan of beautiful hotels and formal settings, but only if they are fun and creative as well. Of course, the same applies with clothing–like this romper! It's another gem from 7 Gypsy, an amazing store in Mt. Pleasant that all you locals and visitors should check out. Even though I was first captured by the store's boho vibes, they have such a diversity of styles. To me, the pattern on this romper is very regal. I adore the back & the flutter sleeves as well. What do you guys think?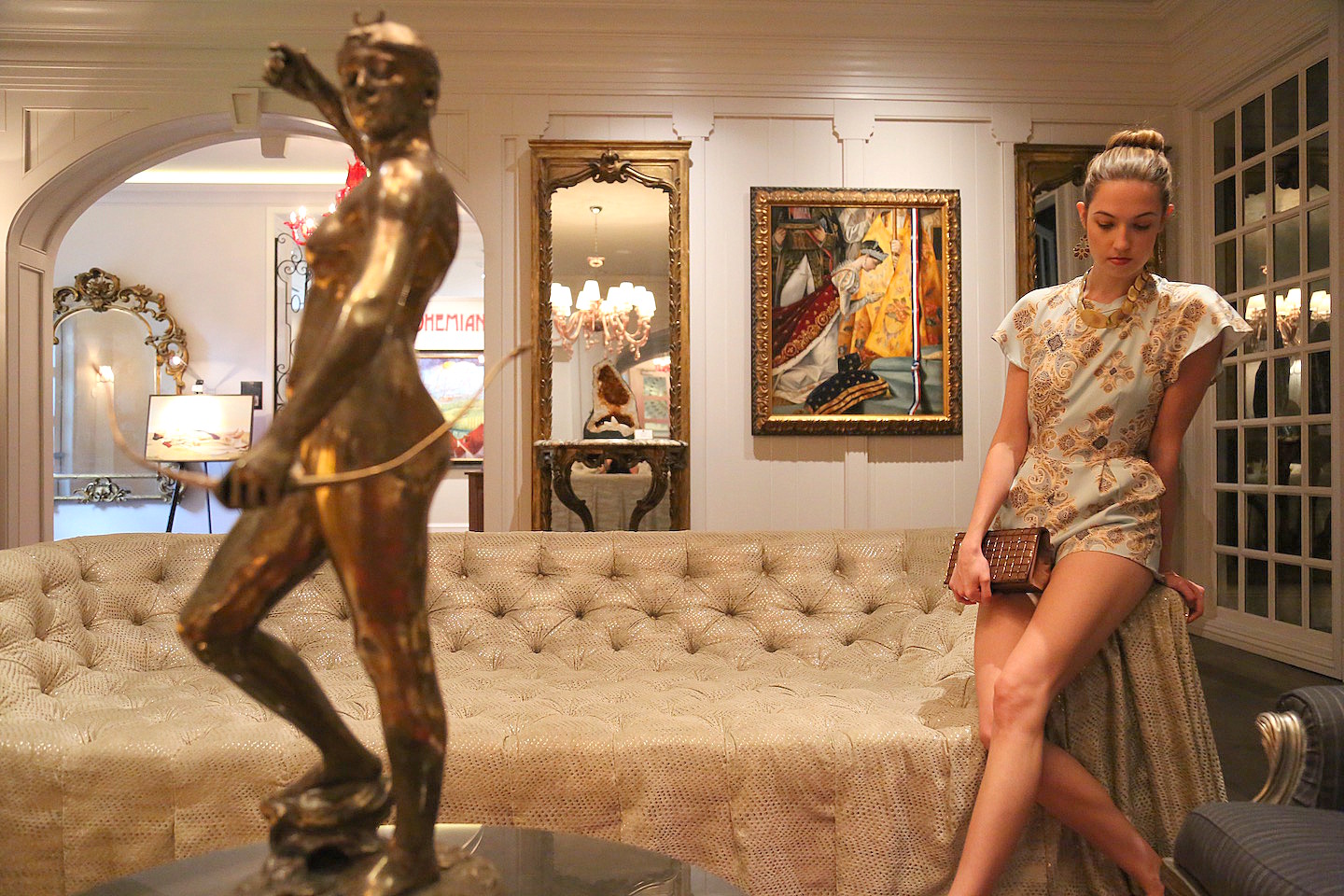 Pink Stitch romper via 7 Gypsy, Earrings from 7 Gypsy, vintage bag & necklace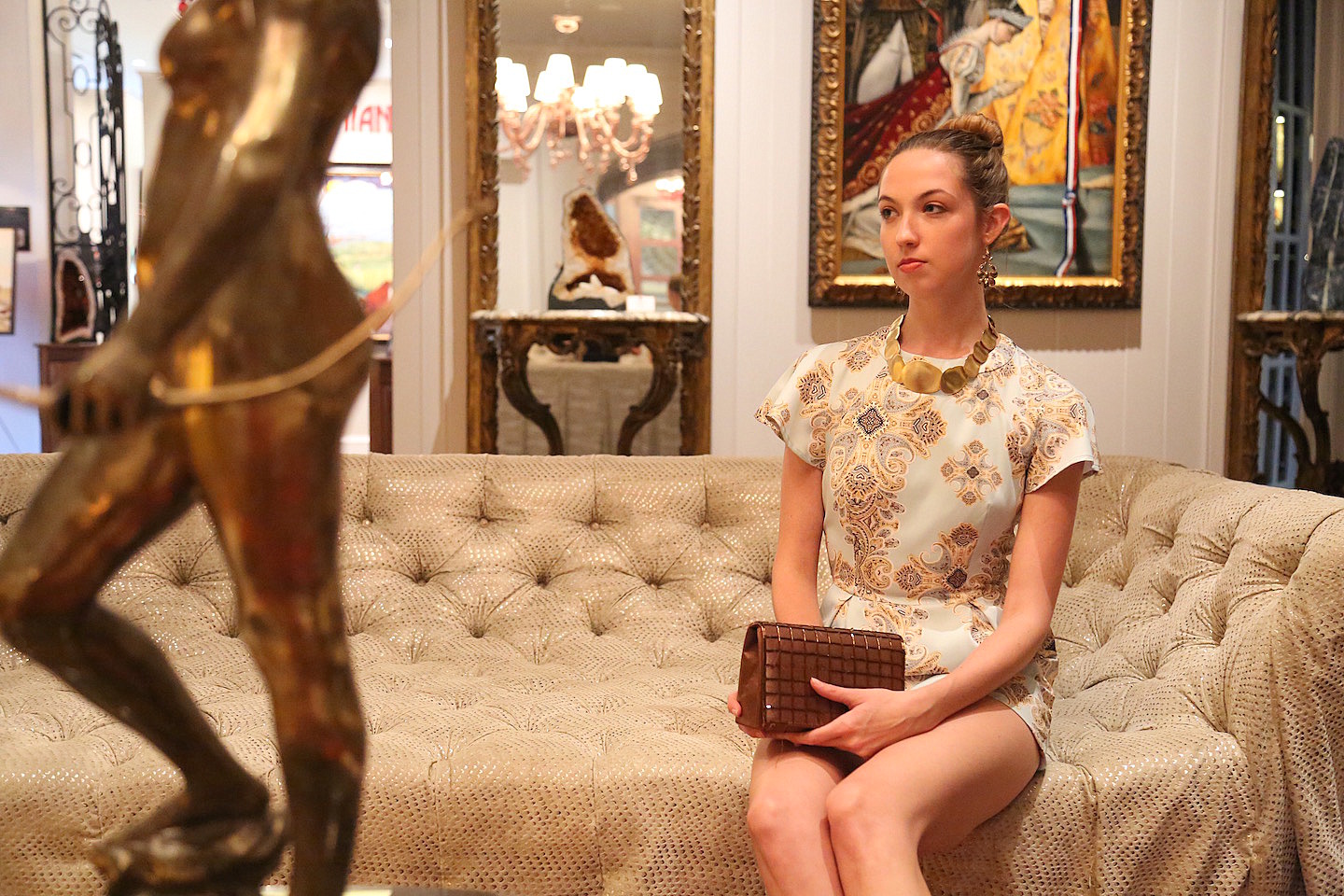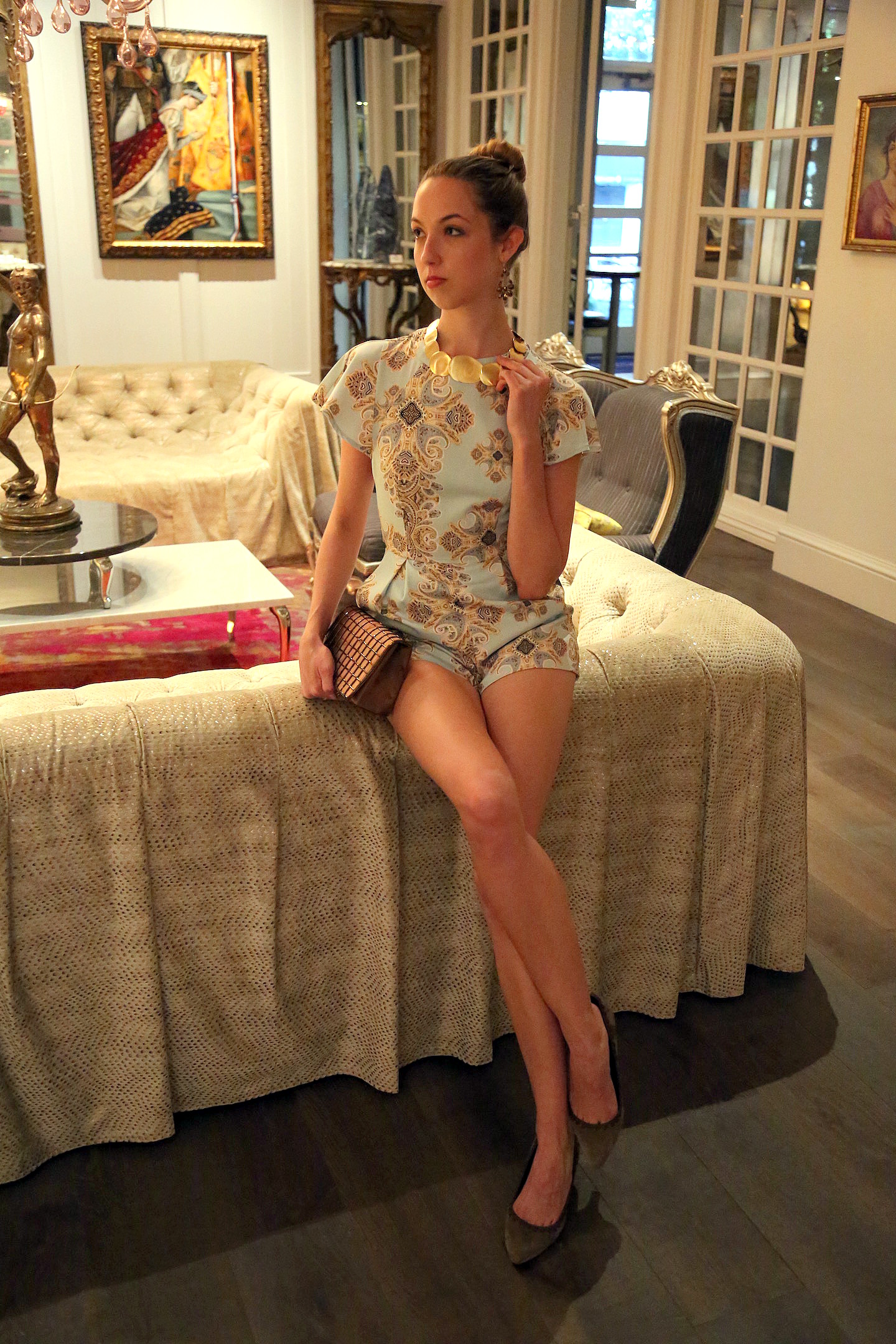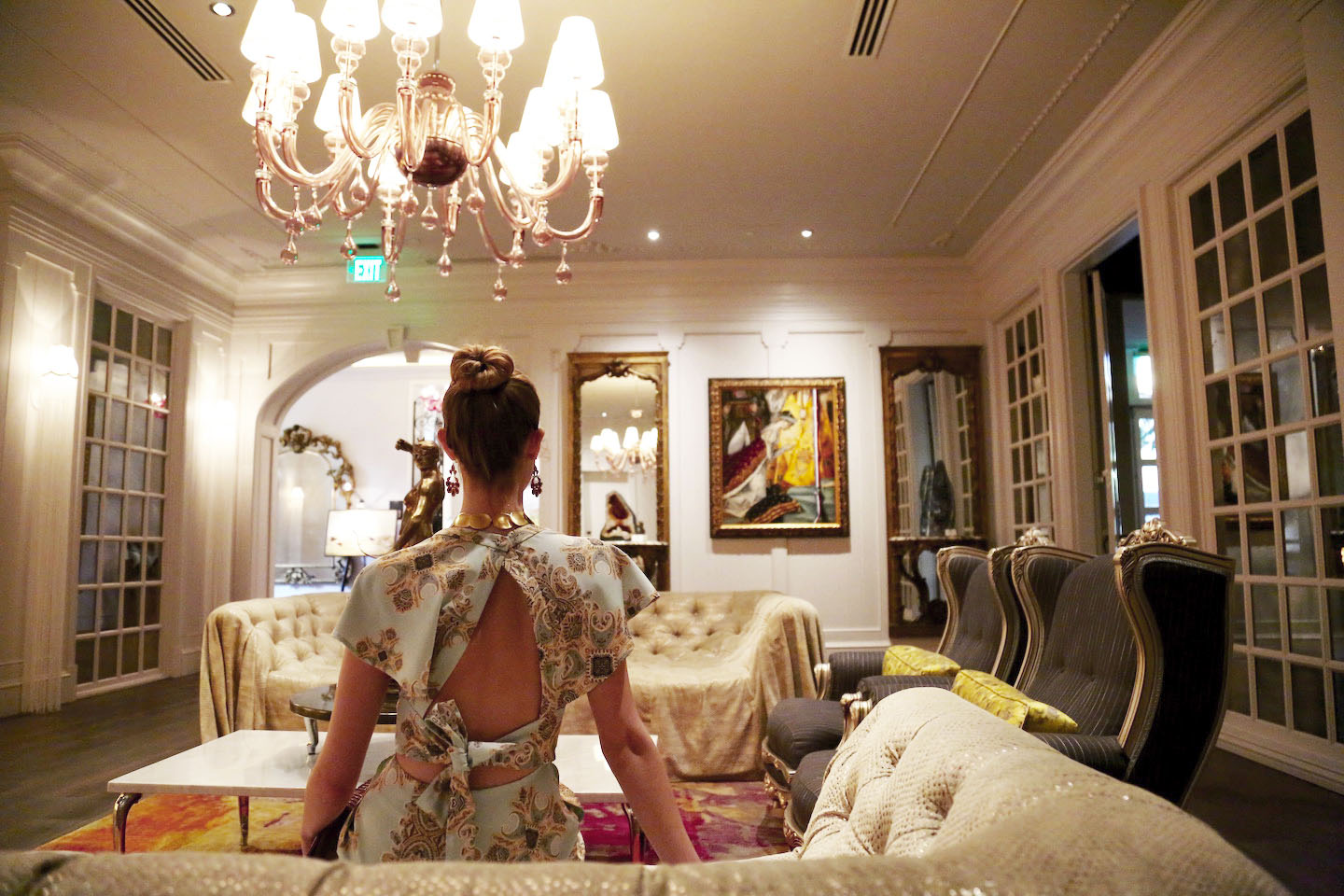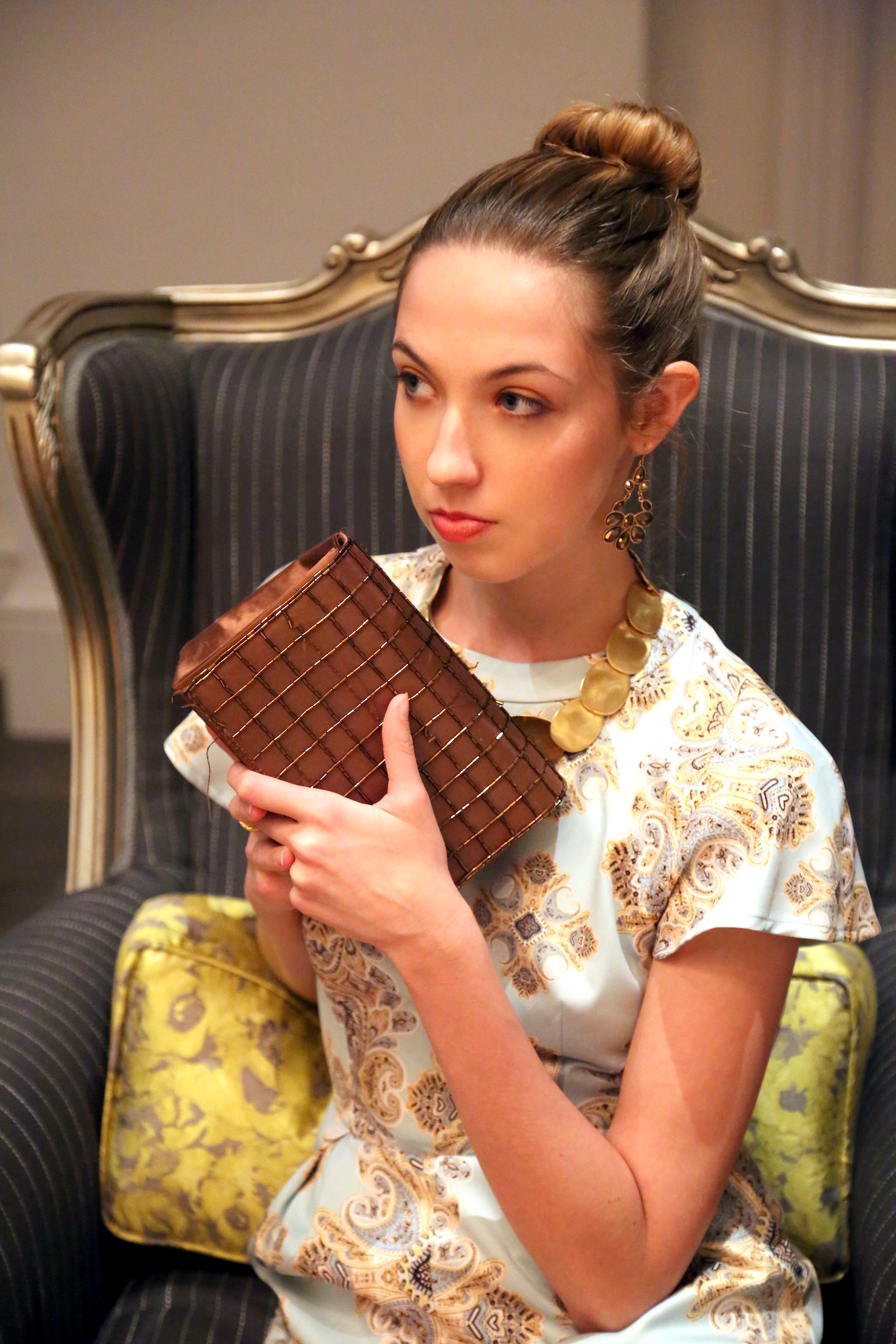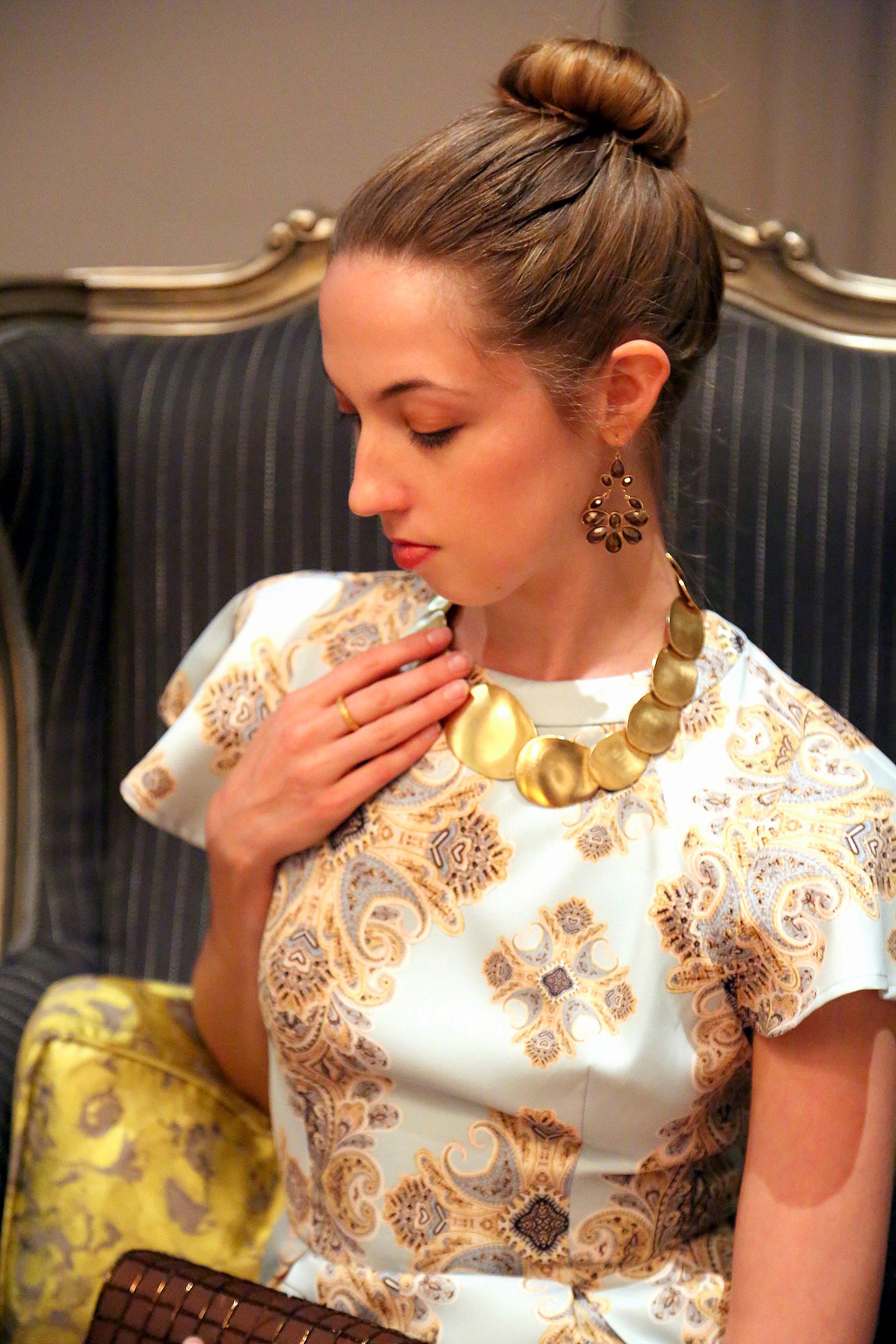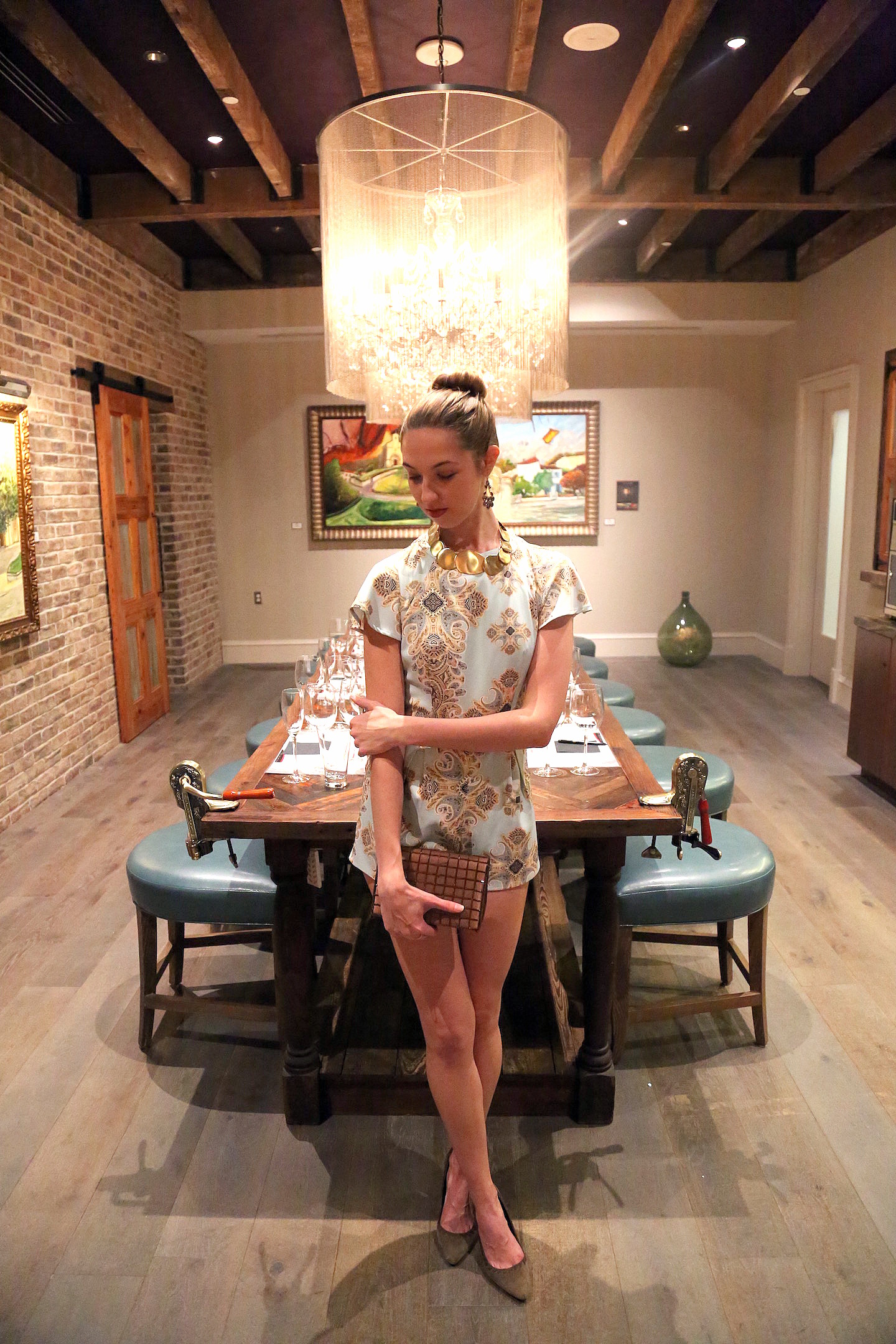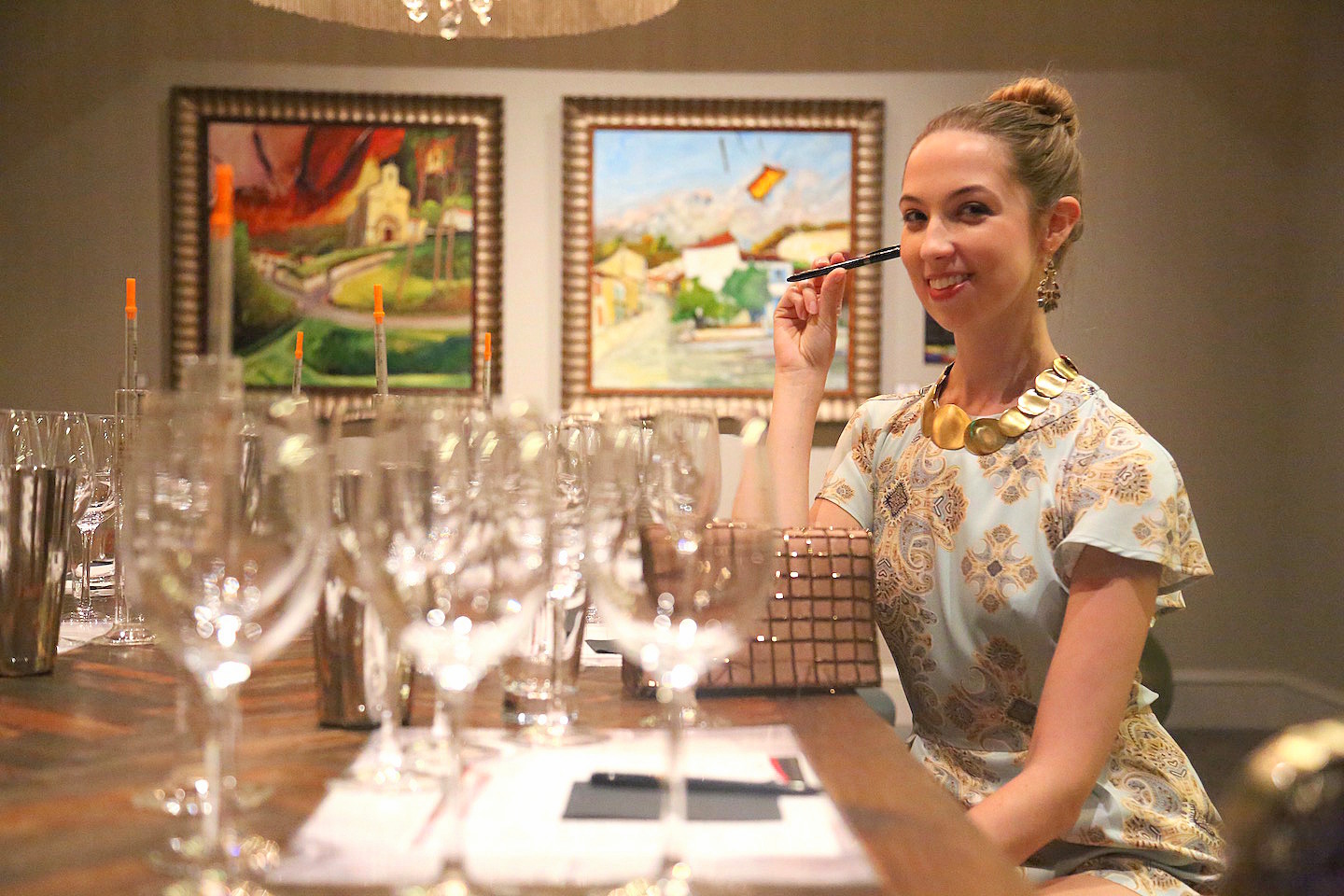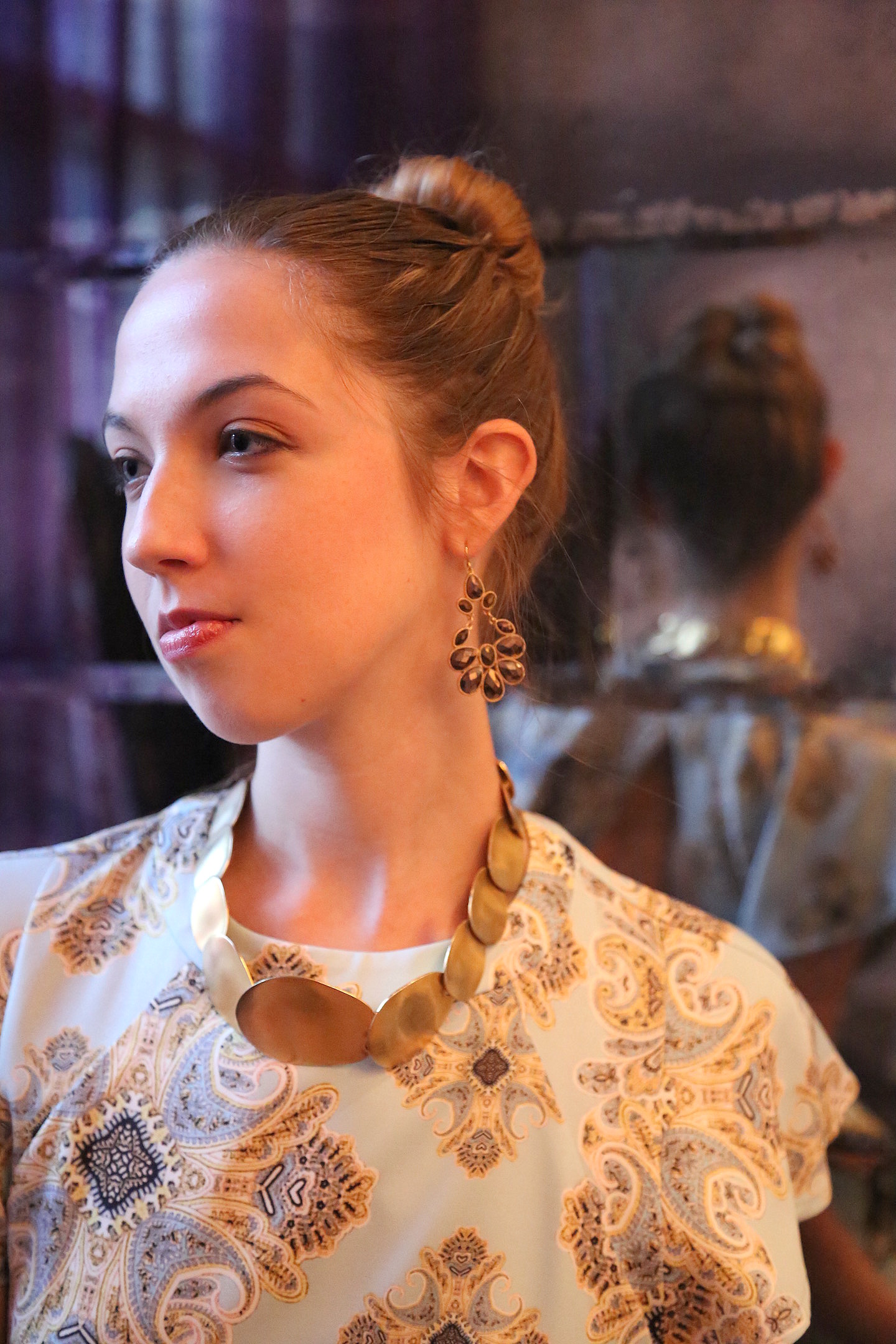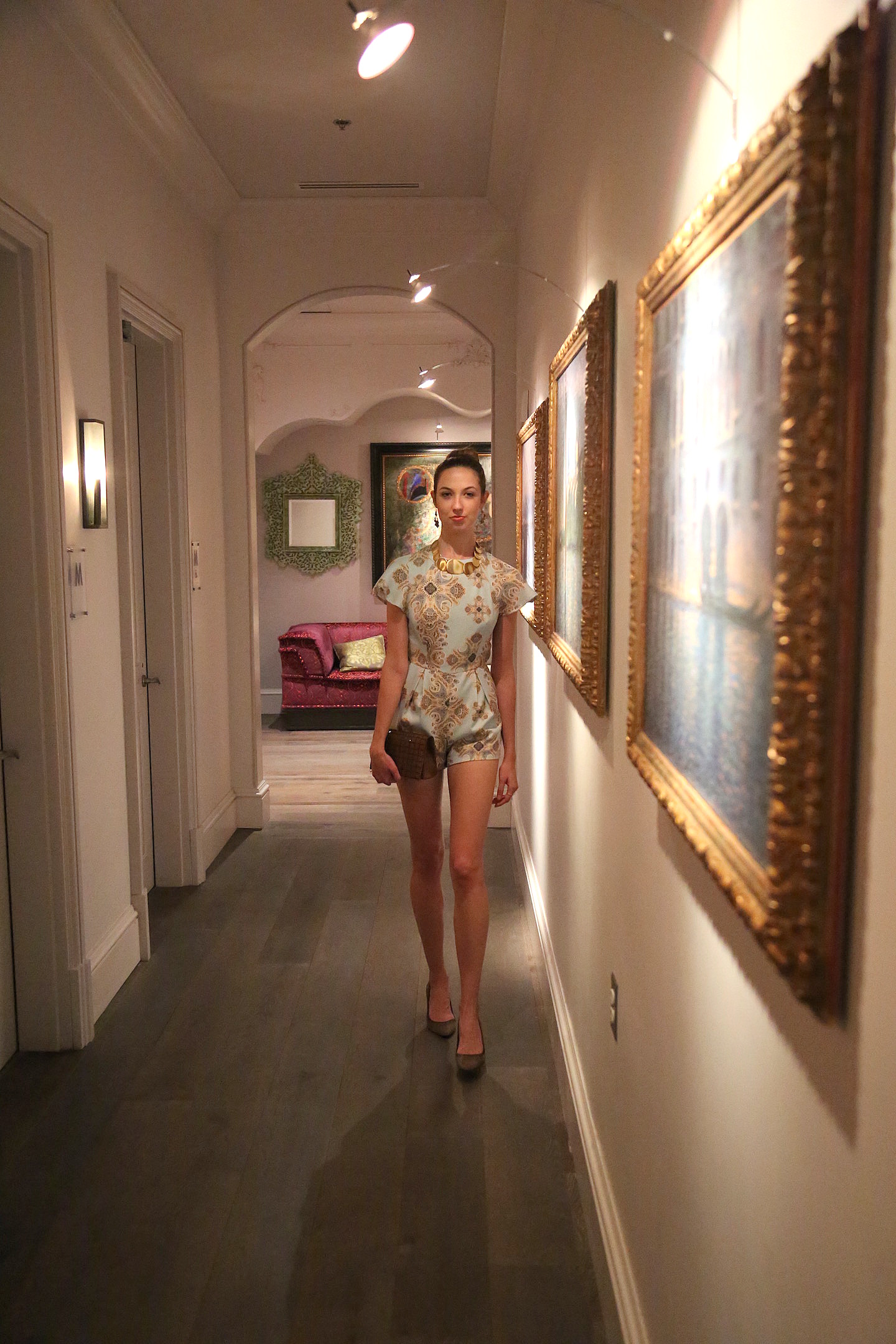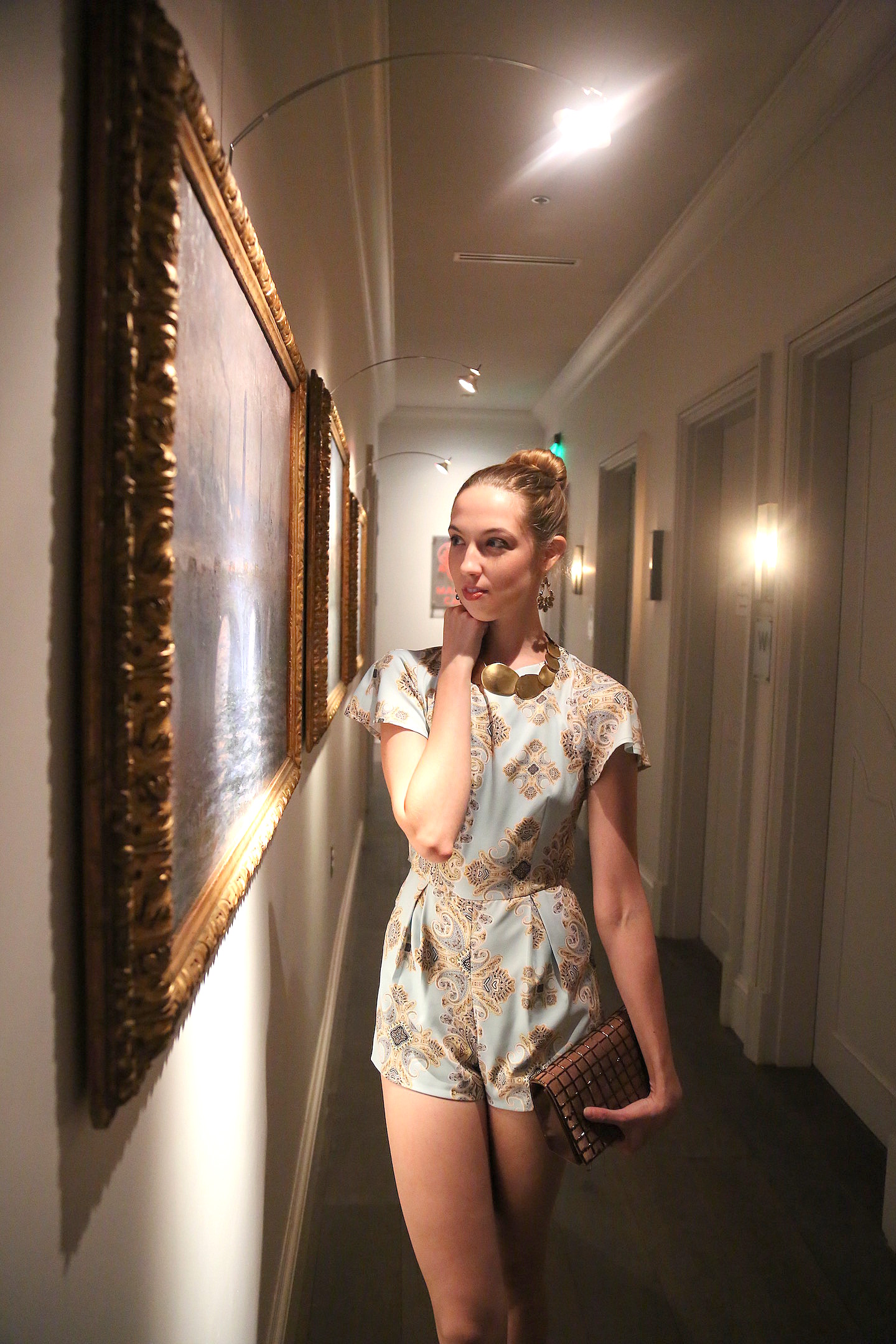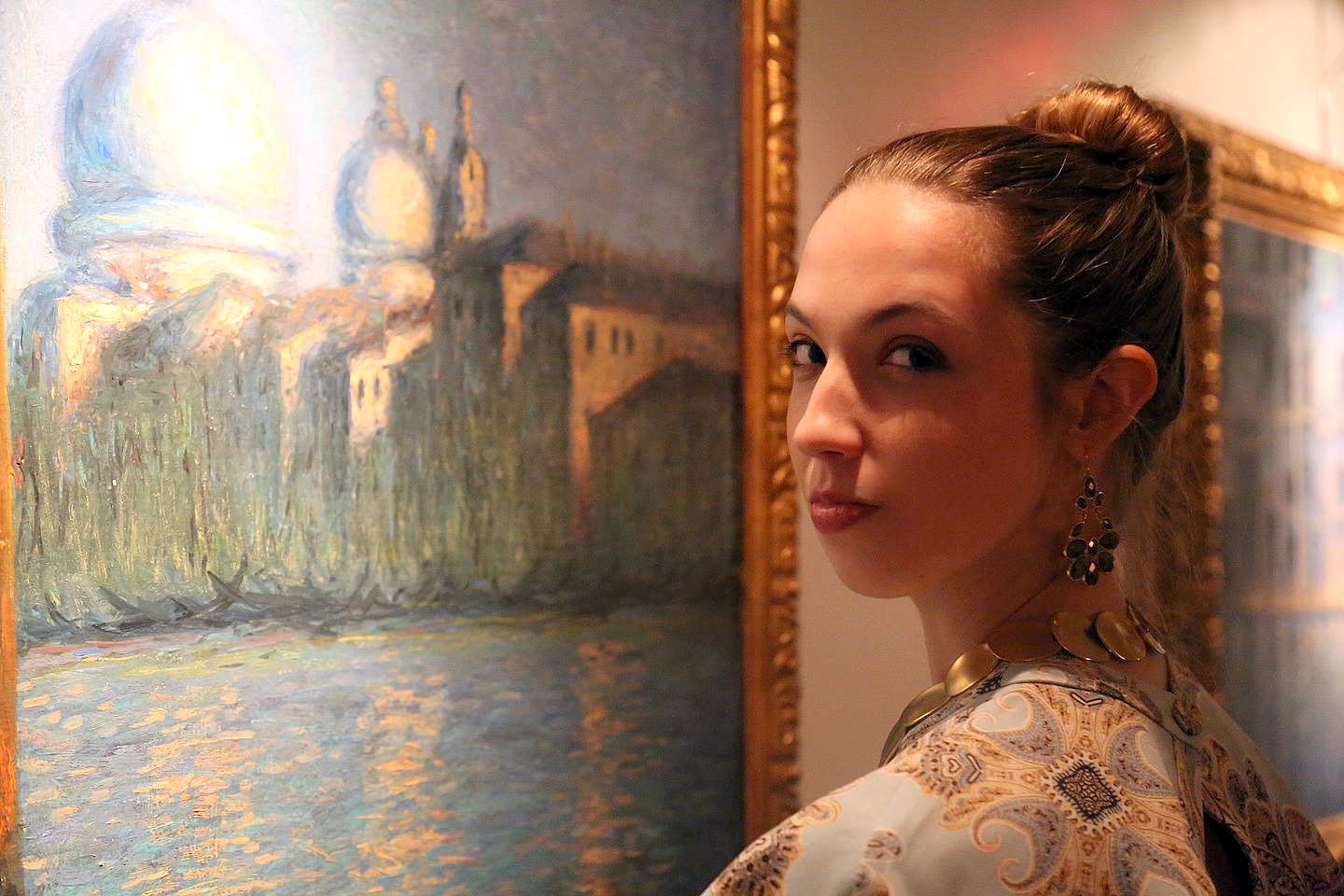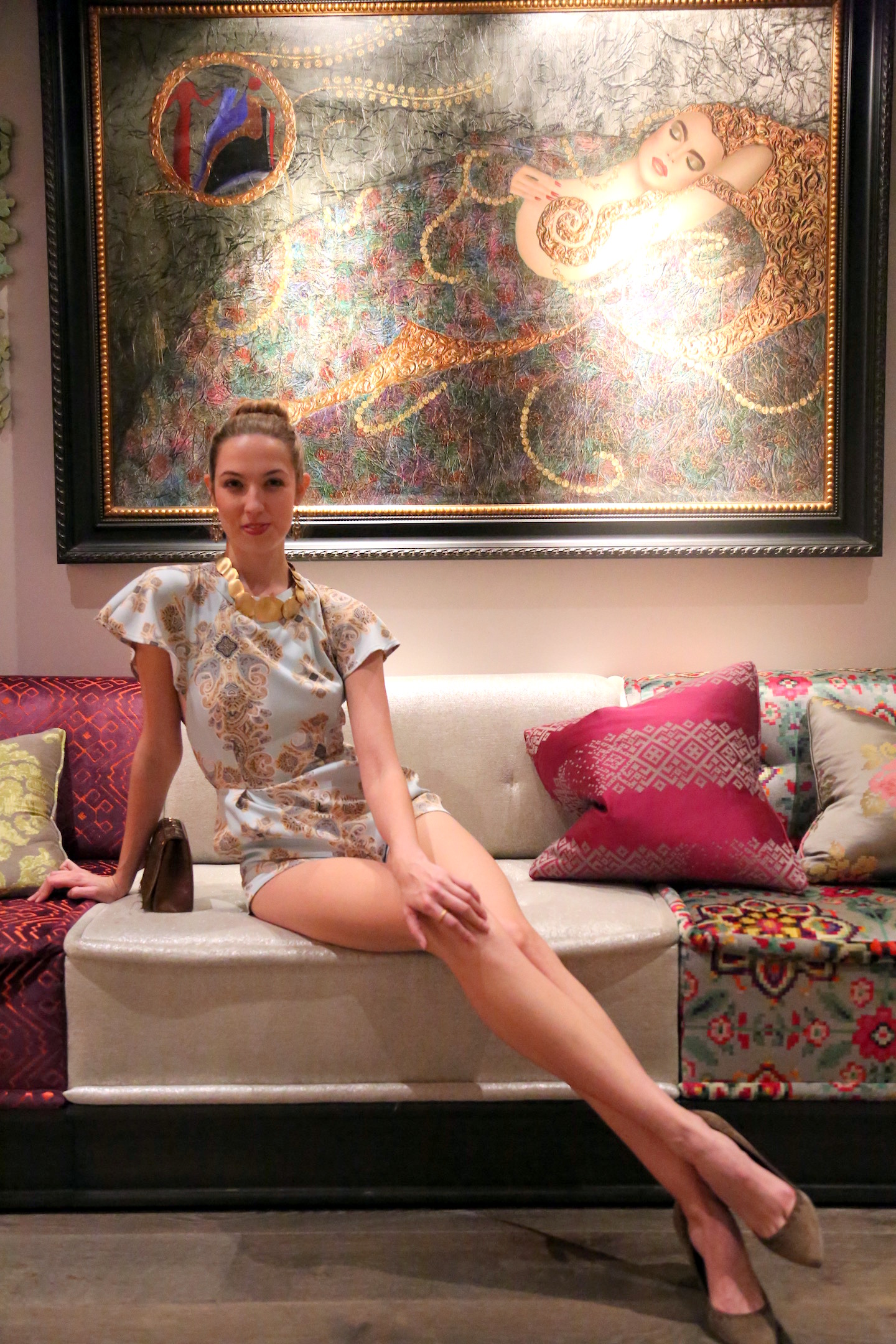 Photography by Joseph Landing