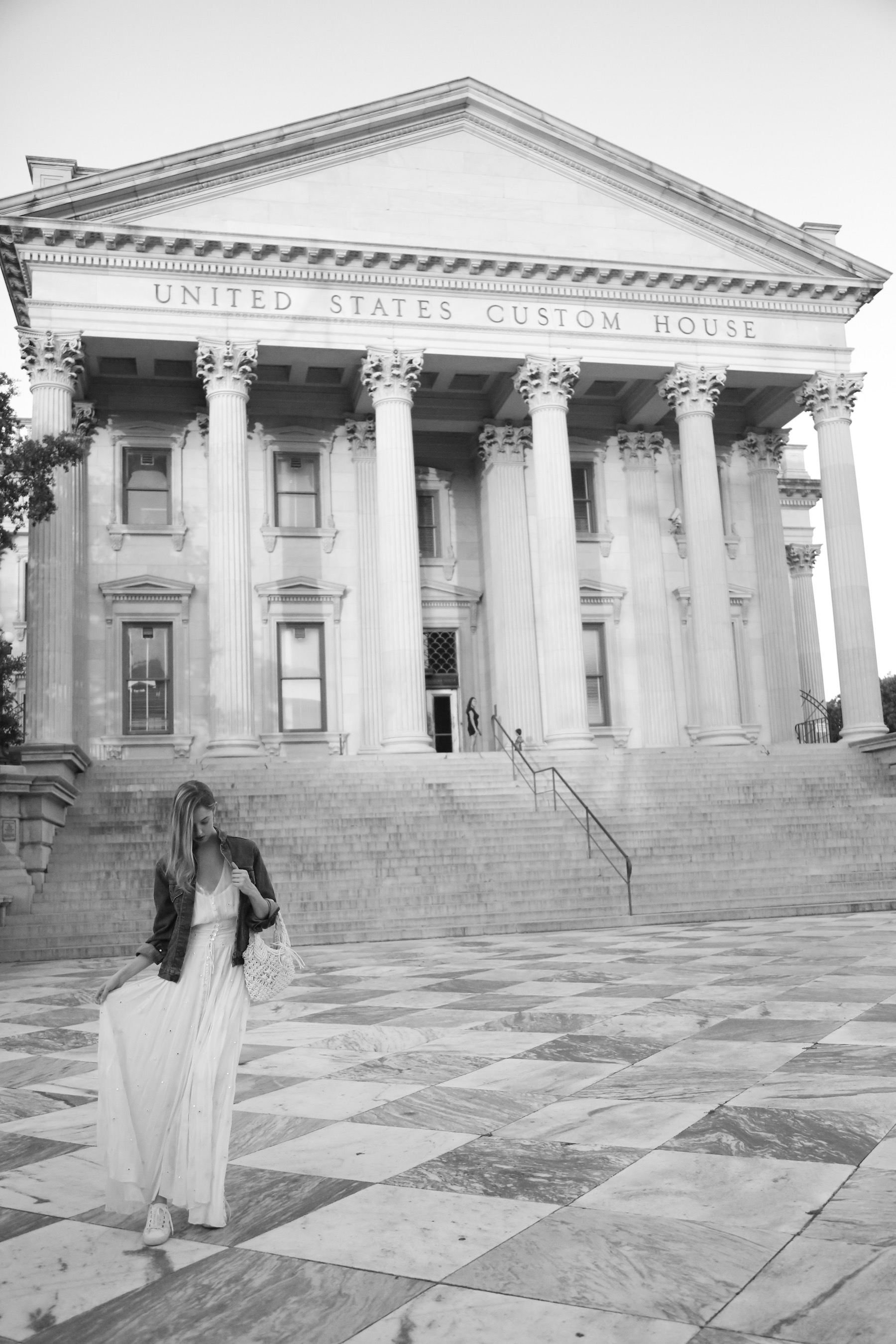 Let's run away, two old souls with rebel hearts. You'll wear black and I'll wear cream as we dance together in a checkered dream. Face to face we'll compete, but we're not as different as we seem. We'll stay 'til dusk, the light still burning in our eyes. But in the end we'll turn away, for life is not this game we play.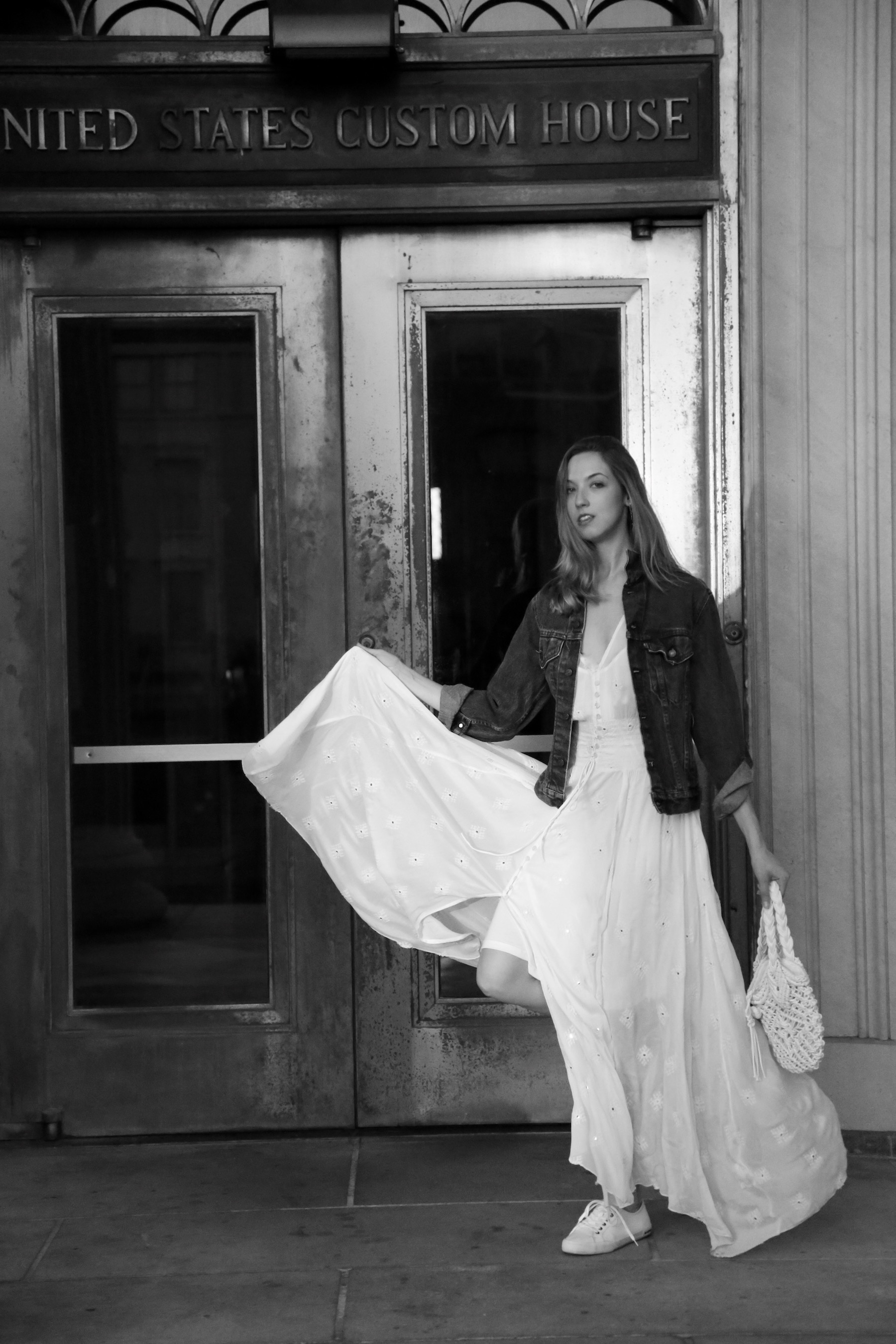 Calypso Dress'  by Miss June Paris via 7 Gypsy, Seavees sneakers, vintage bag & jean jacket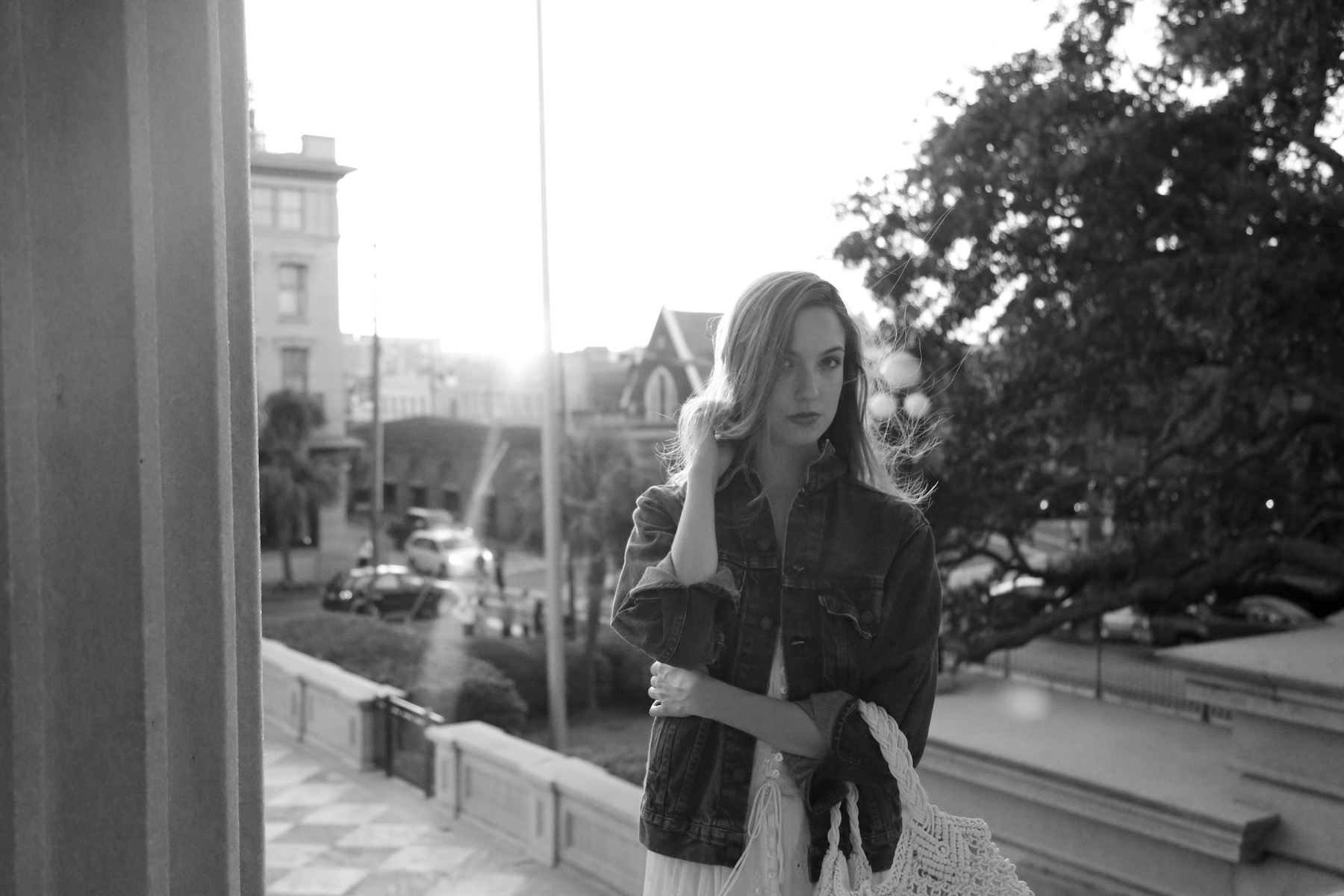 I think there are at least two sides to all of us. I haven't studied psychology or philosophy besides a few classes in college, but I know that there exists within me both the girl who loves structure, tradition, and luxury…the girl who longs to be respected and wants to please people. Then, there is this other side, where I am bit of a hippie rebel who stays up late writing poetry and has a million idealistic dreams. What can I say, I'm a Pisces. I've definitely always been into the arts, moody music, the rain, spirituality. Both sides are good and make me who I am, but I think it is harder to unite the two sometimes (especially career-wise) than I would have imagined. Do any of you feel this way?
That said, I don't think it is as hard when it comes to style. One day, I might wear a structured suit and you'd think I was a straight-laced power player. The next, I might be running around wearing a vintage-inspired maxi like this gorgeous one from 7 Gypsy. Then, on the third day I'm wearing something that's in a category all its own, like this artsy romper (also 7 Gypsy). In my girlhood, I loved getting dressed up in all kinds of crazy things–from hoop skirts to a watermelon print co-ord (before co-ords were a thing). I got comments about it, not in a particularly mean way, but not in a supportive way either. Others' opinions definitely changed the way I thought of myself and made me question my style until I basically had none for a little while and conformed to the Hollister-wearing masses. Fortunately, it has been my goal ever since then to embrace my seemingly opposing sides and style.
I don't particularly have a plan for where I am going with this post, but then that is the direction my heart will take if left to its own intentions. Pisces don't follow maps, we kind of wing it until we come up with something that resembles an answer. But, I'm going to let my other side step in to say that my style isn't consistent and for that, I'm not sorry. I like ballerina tulle skirts and punk; navy blazers and free-flowing maxis. I like sporty and I like luxe; soft and hard elements. Sometimes…I even like them all together.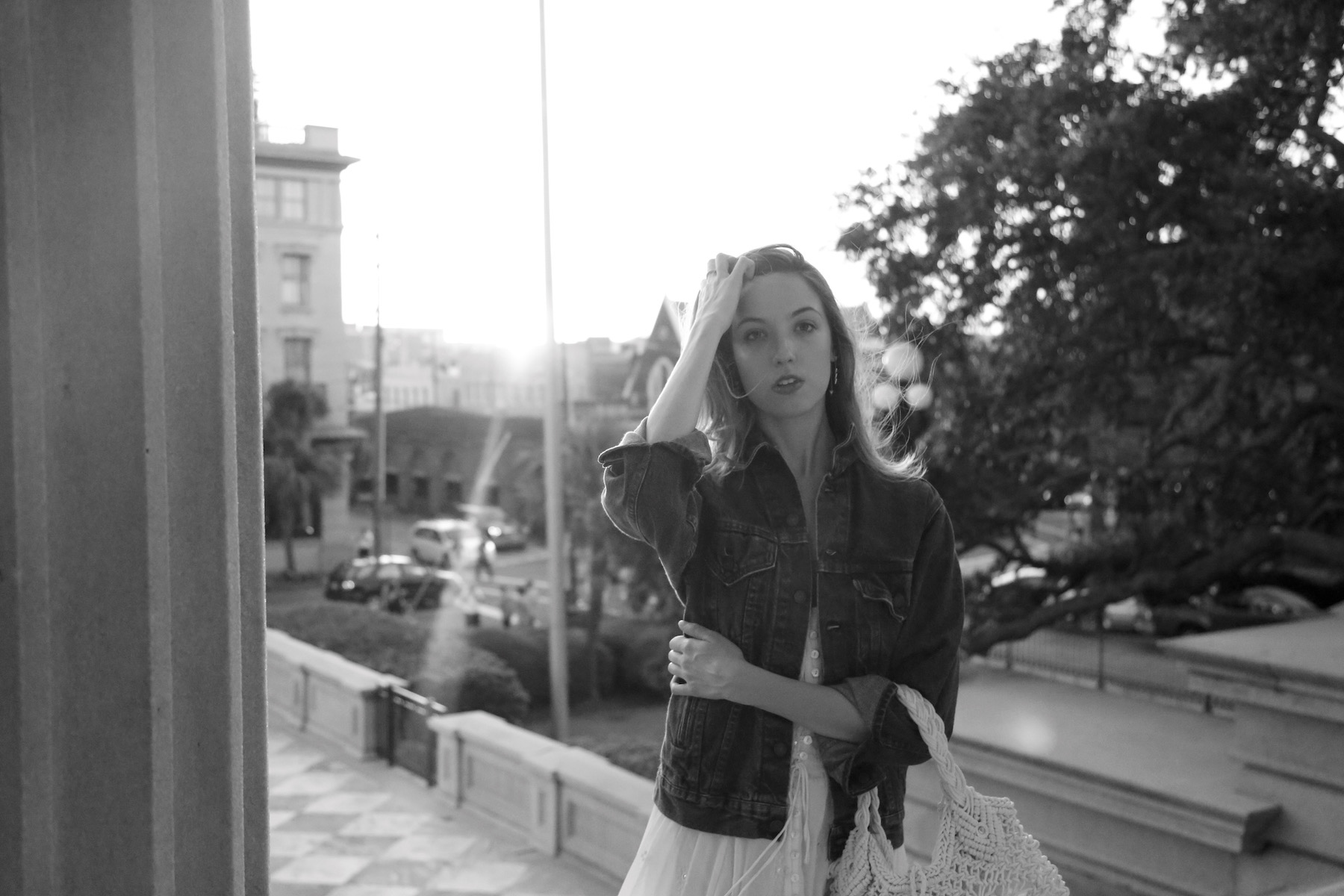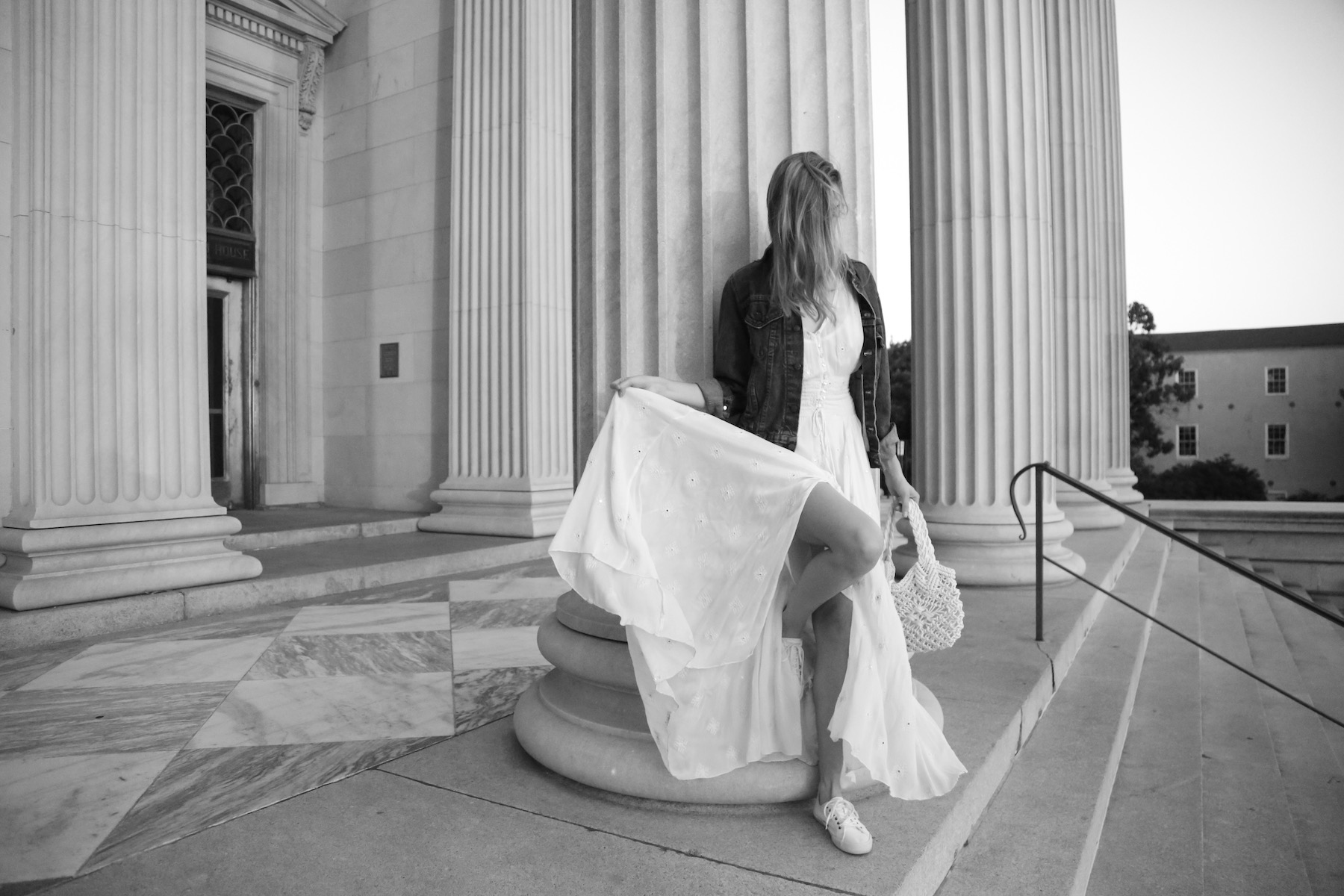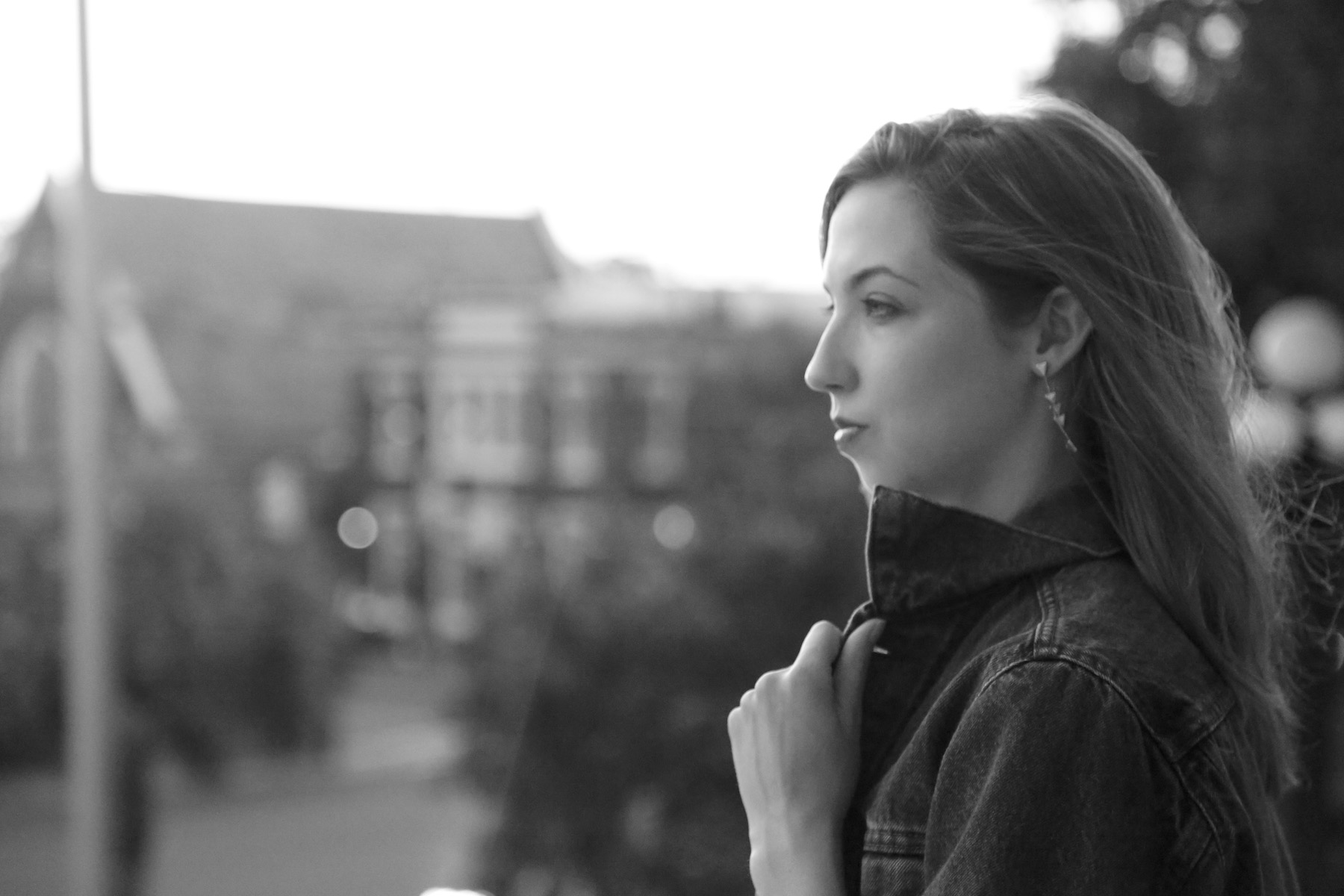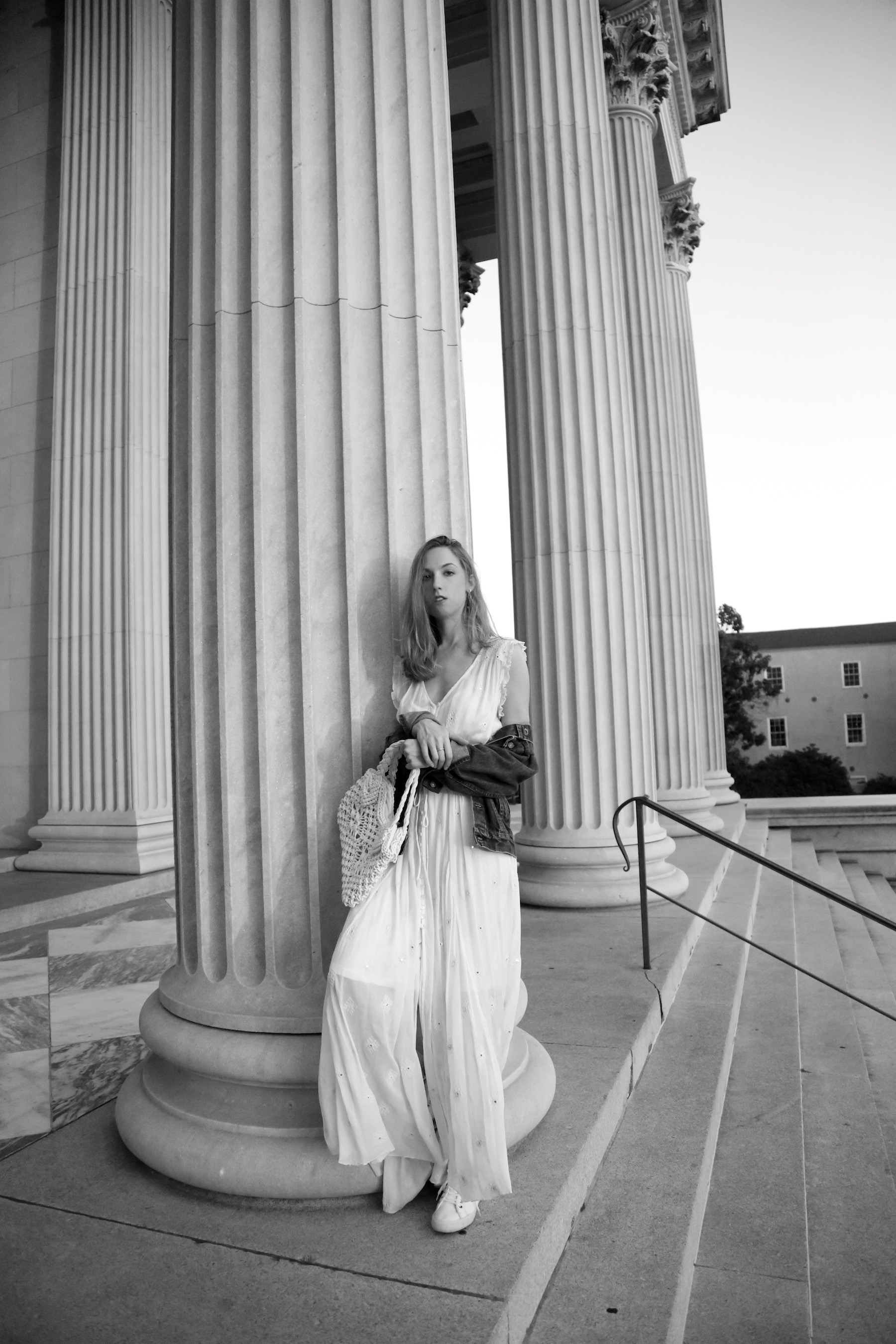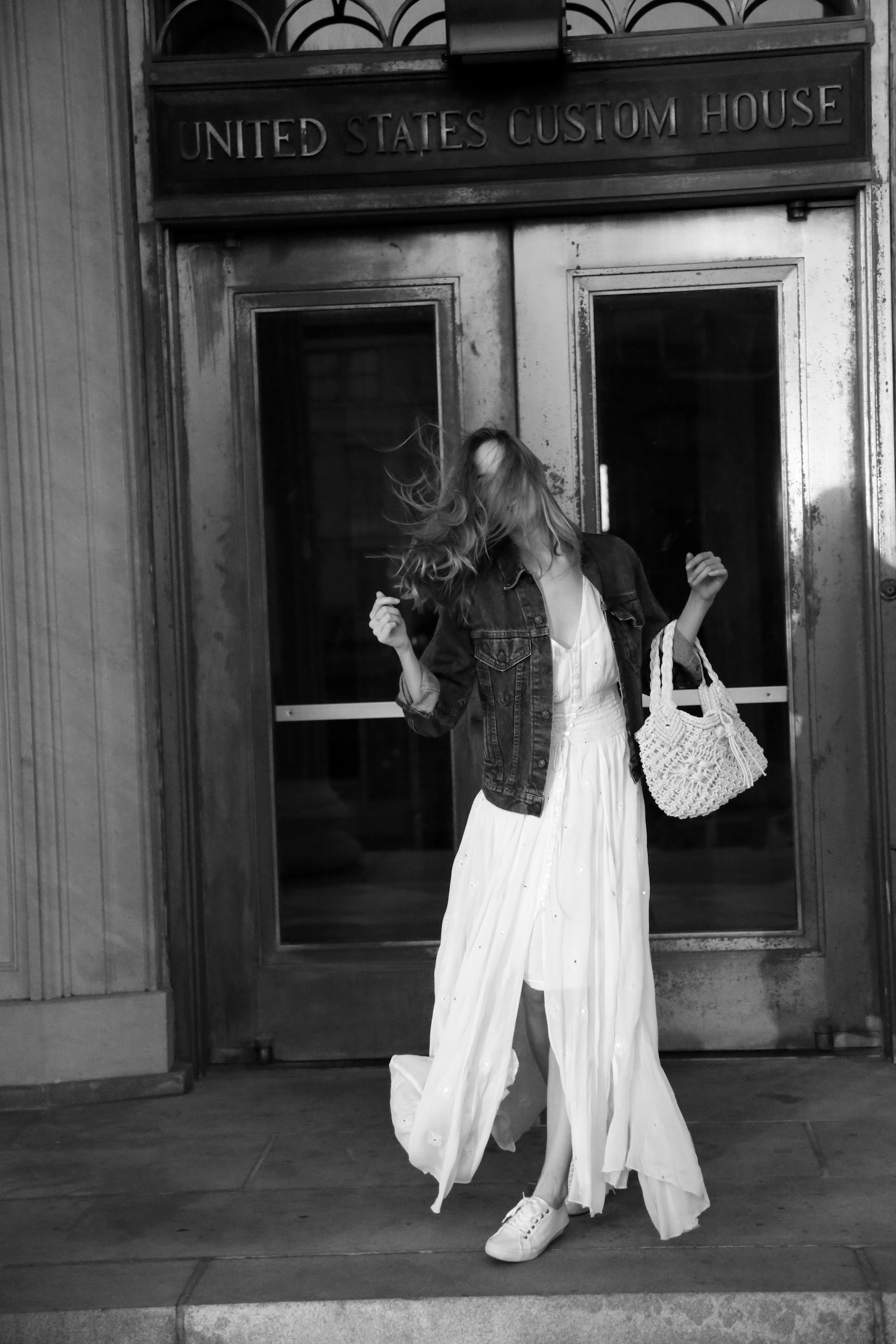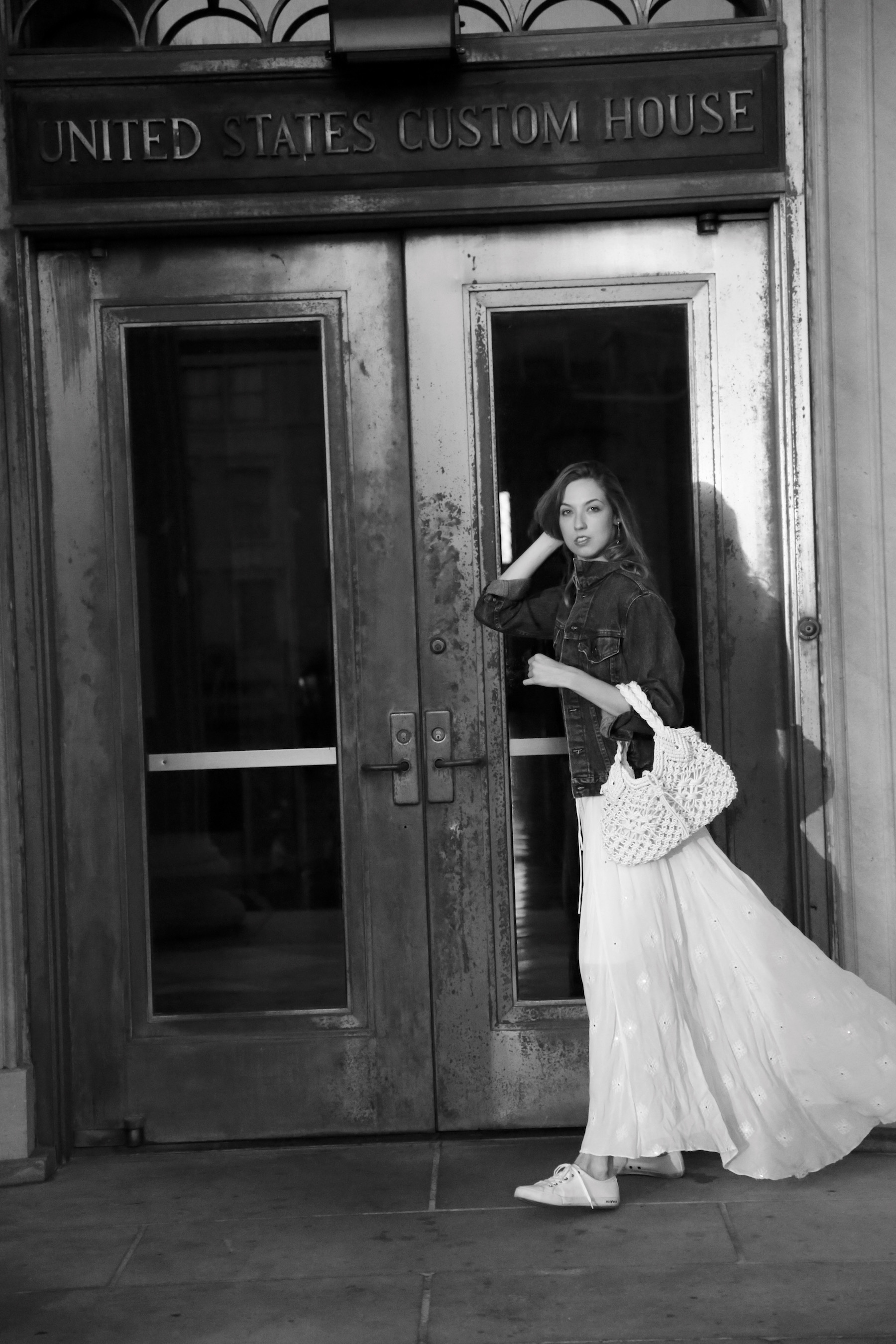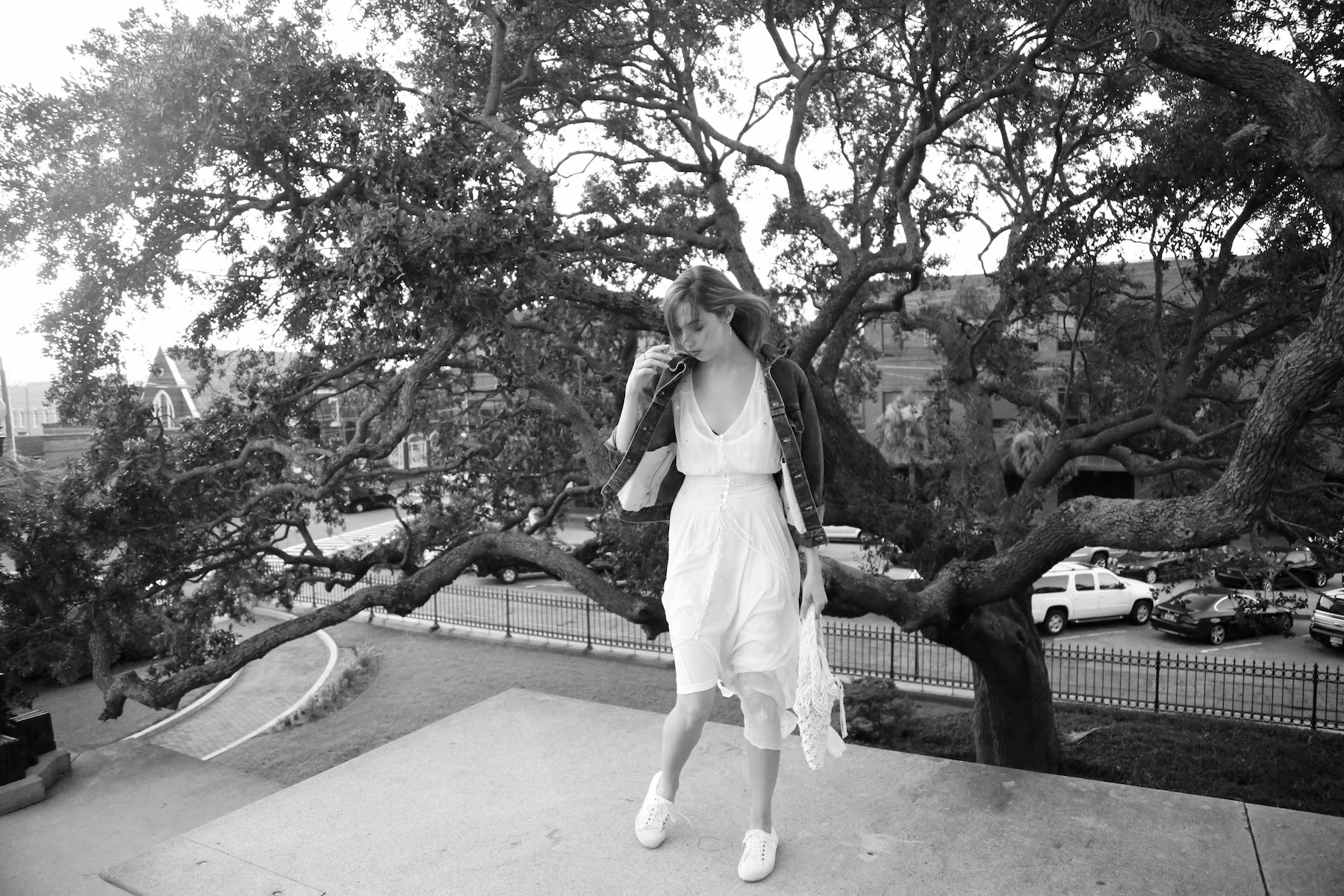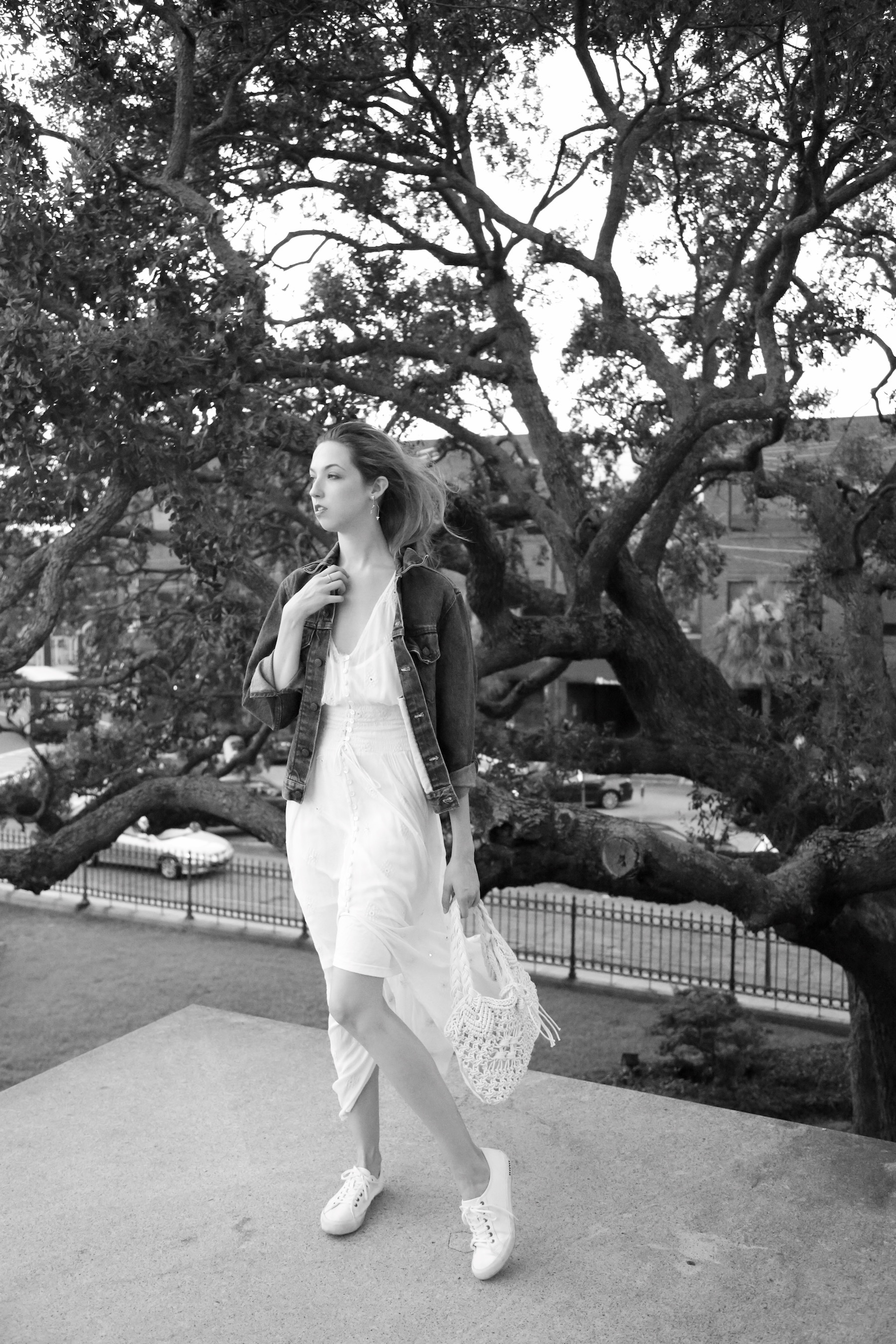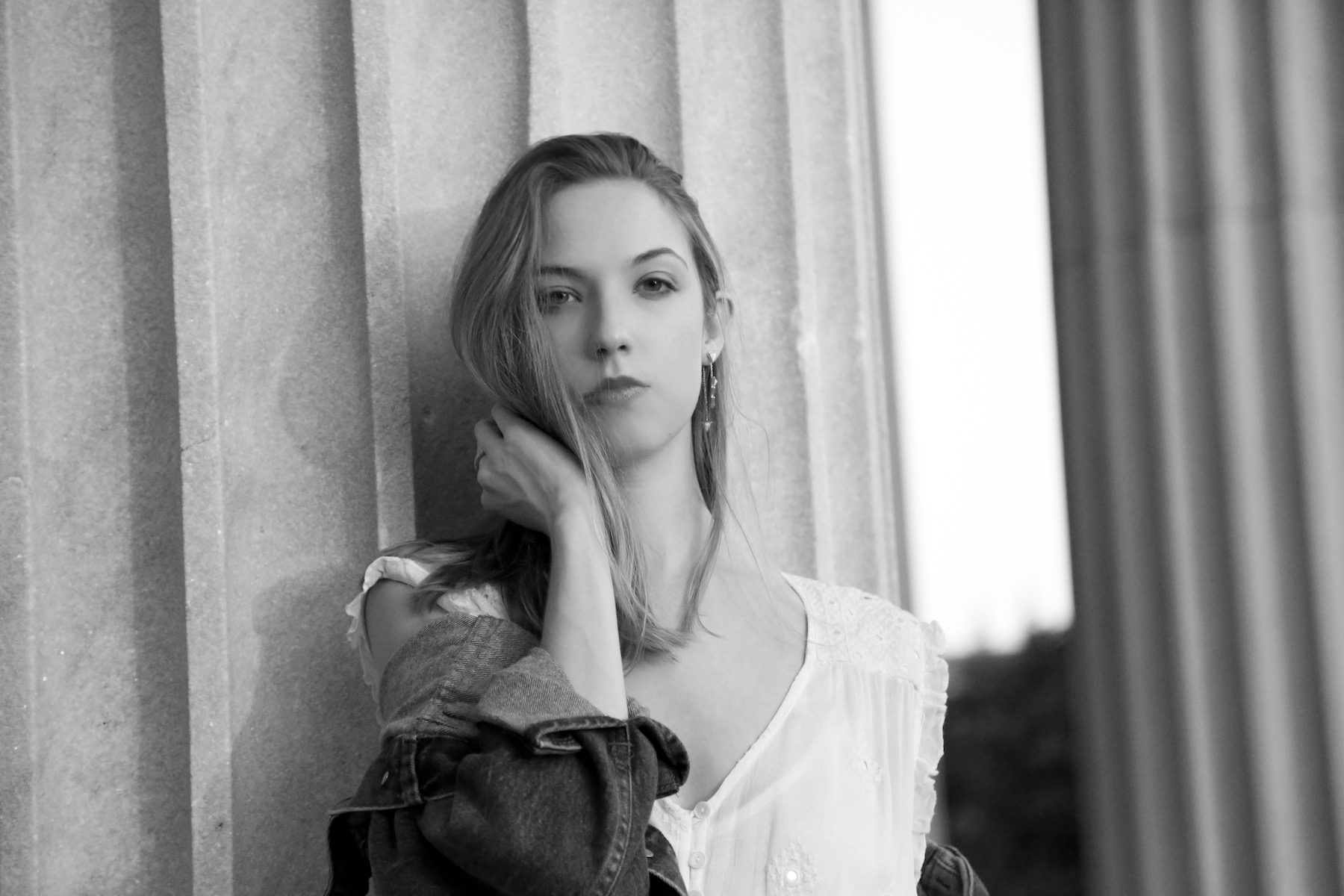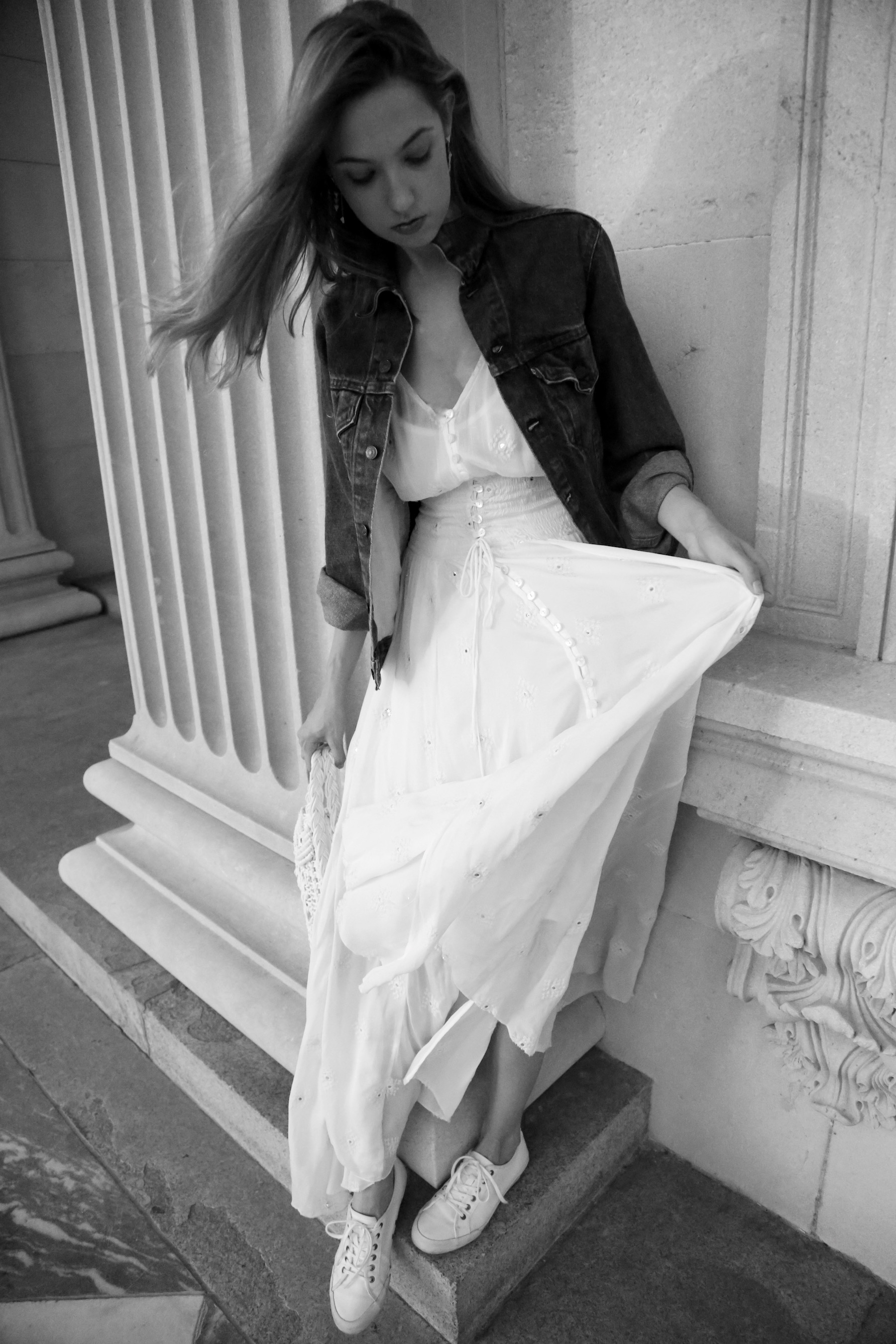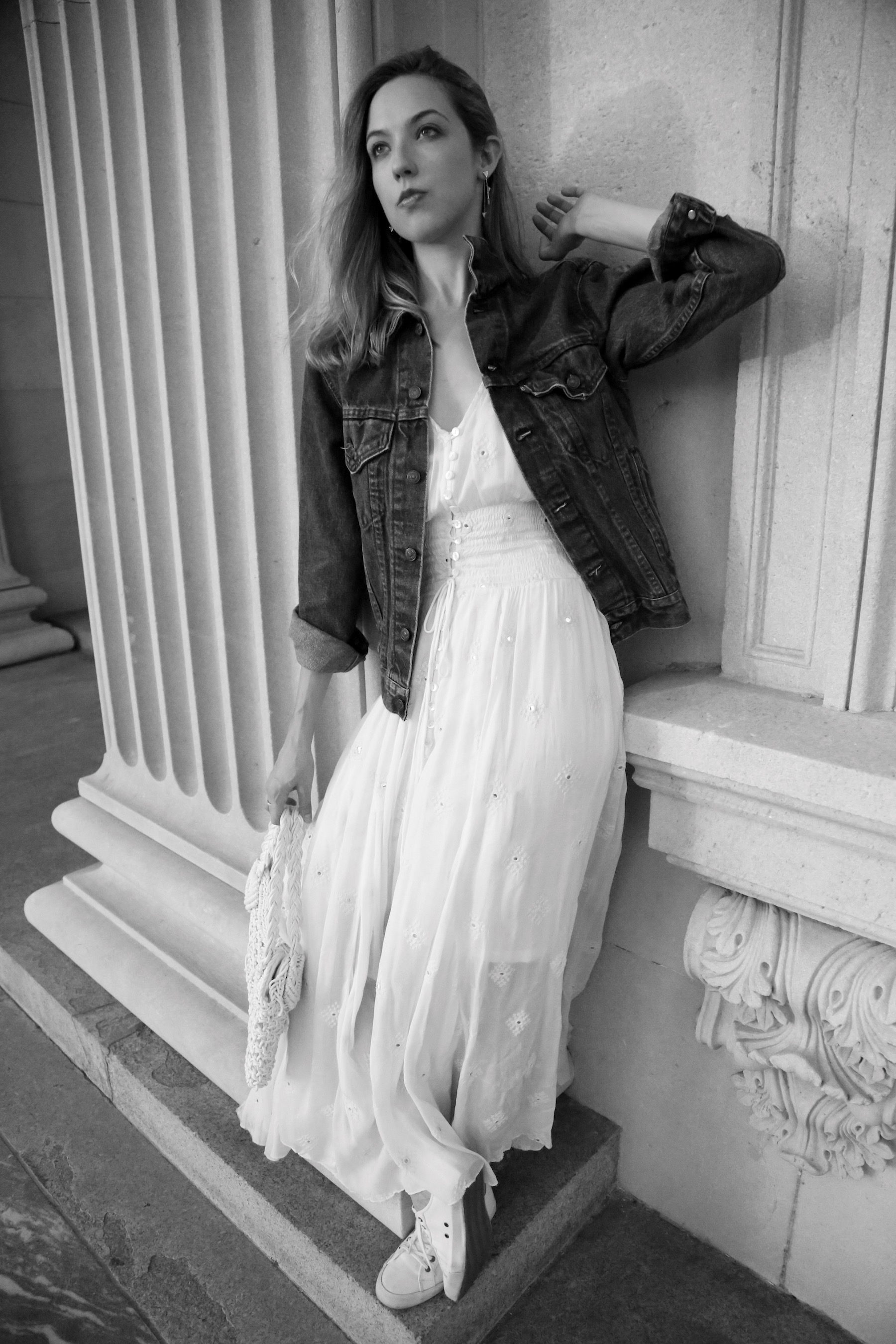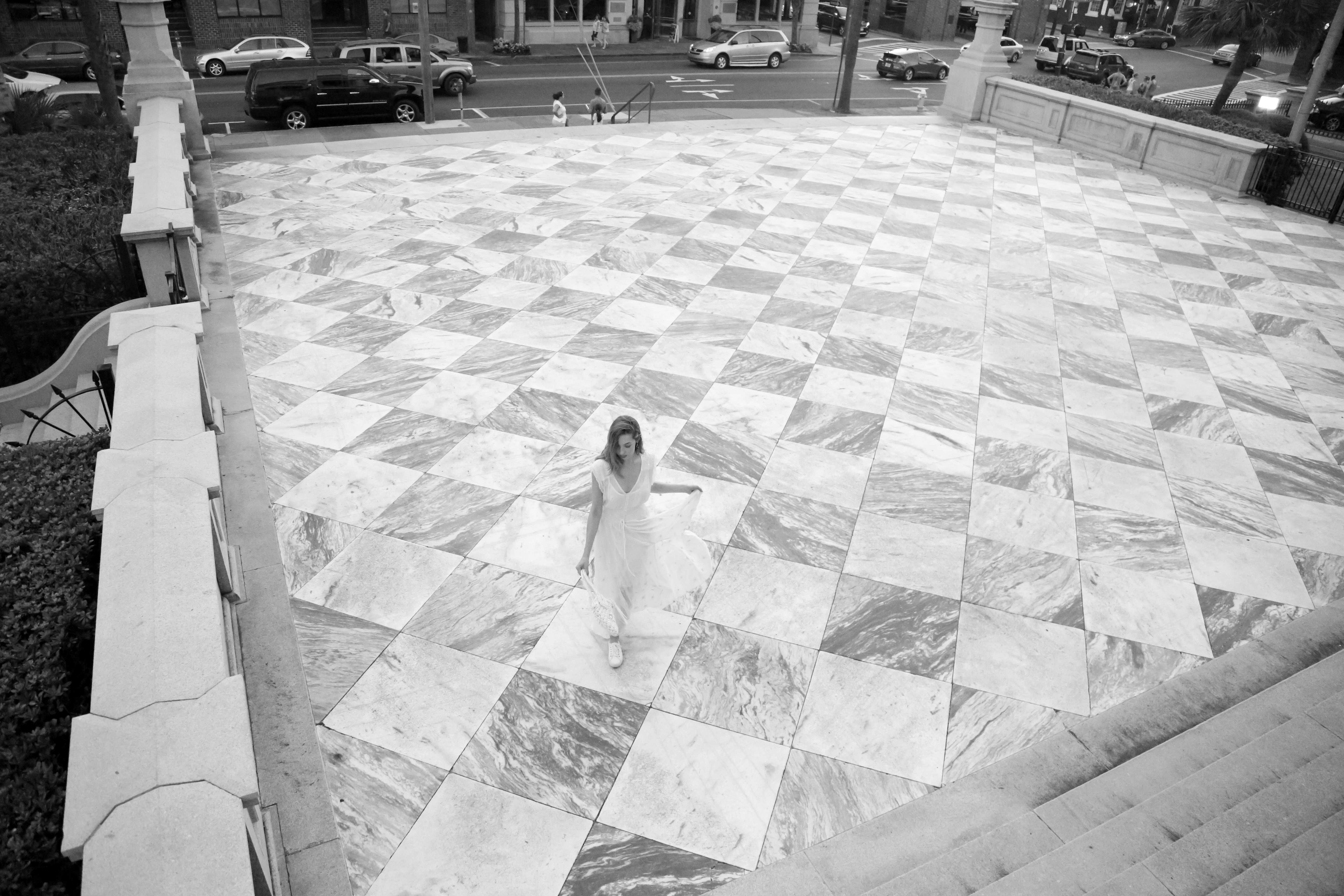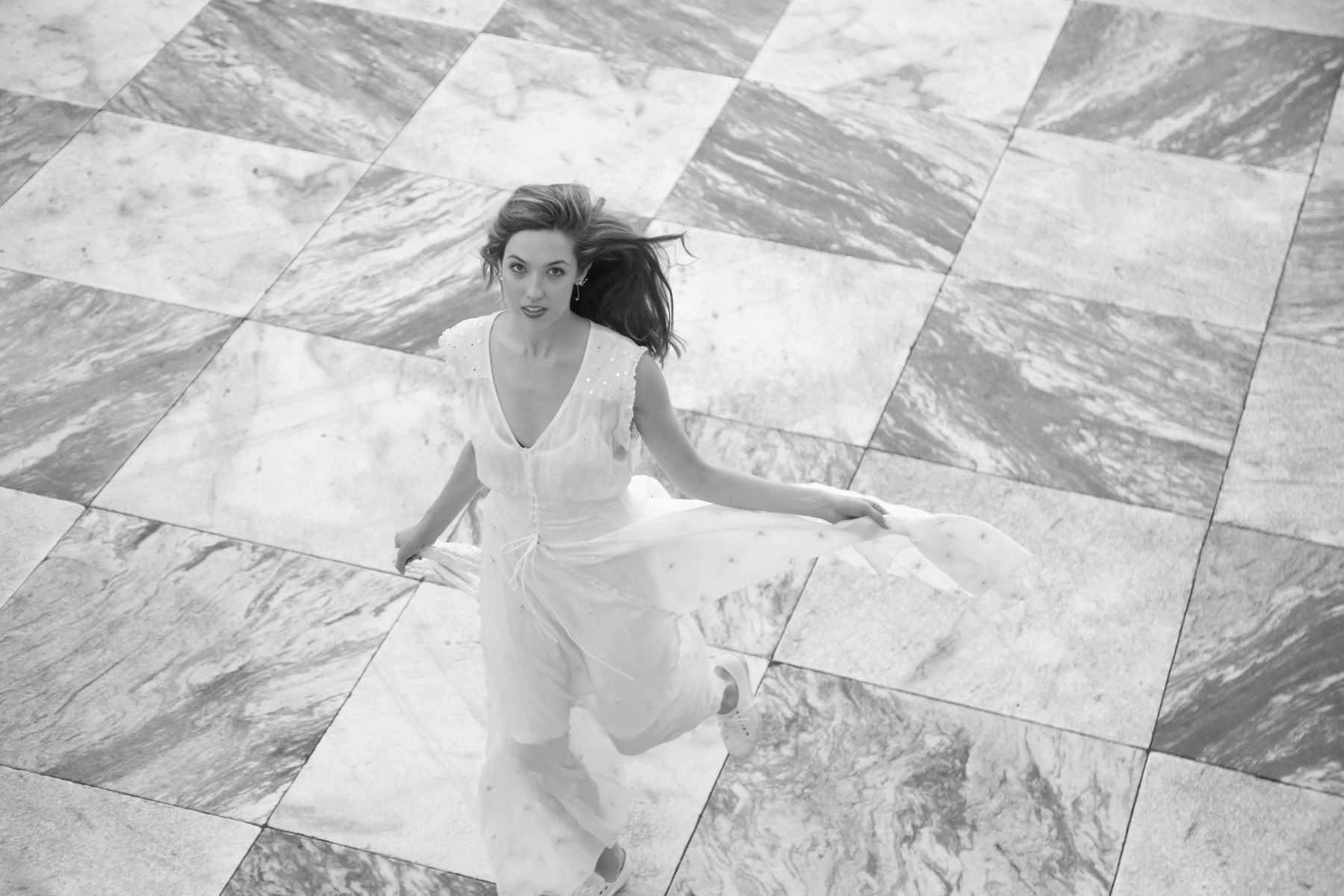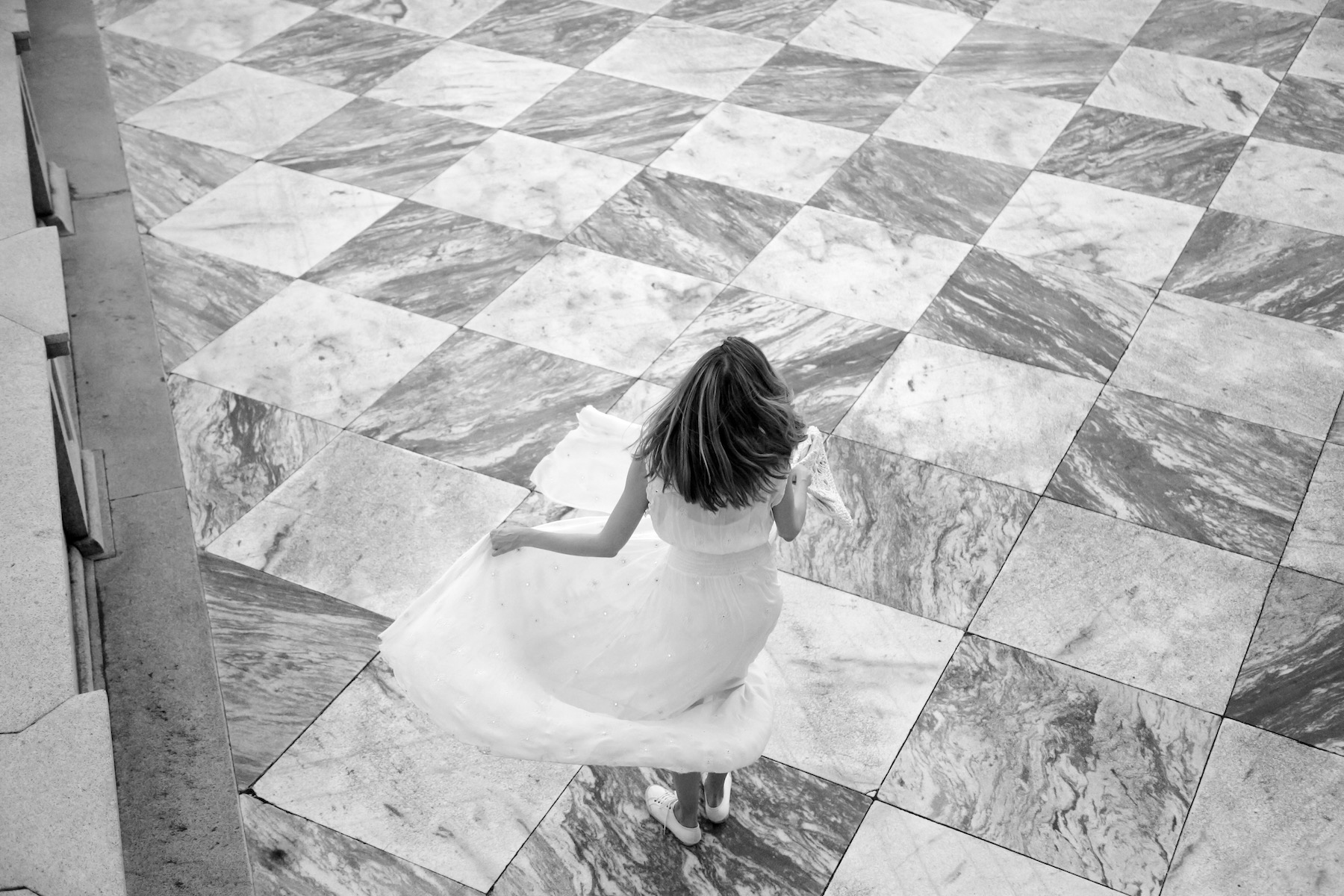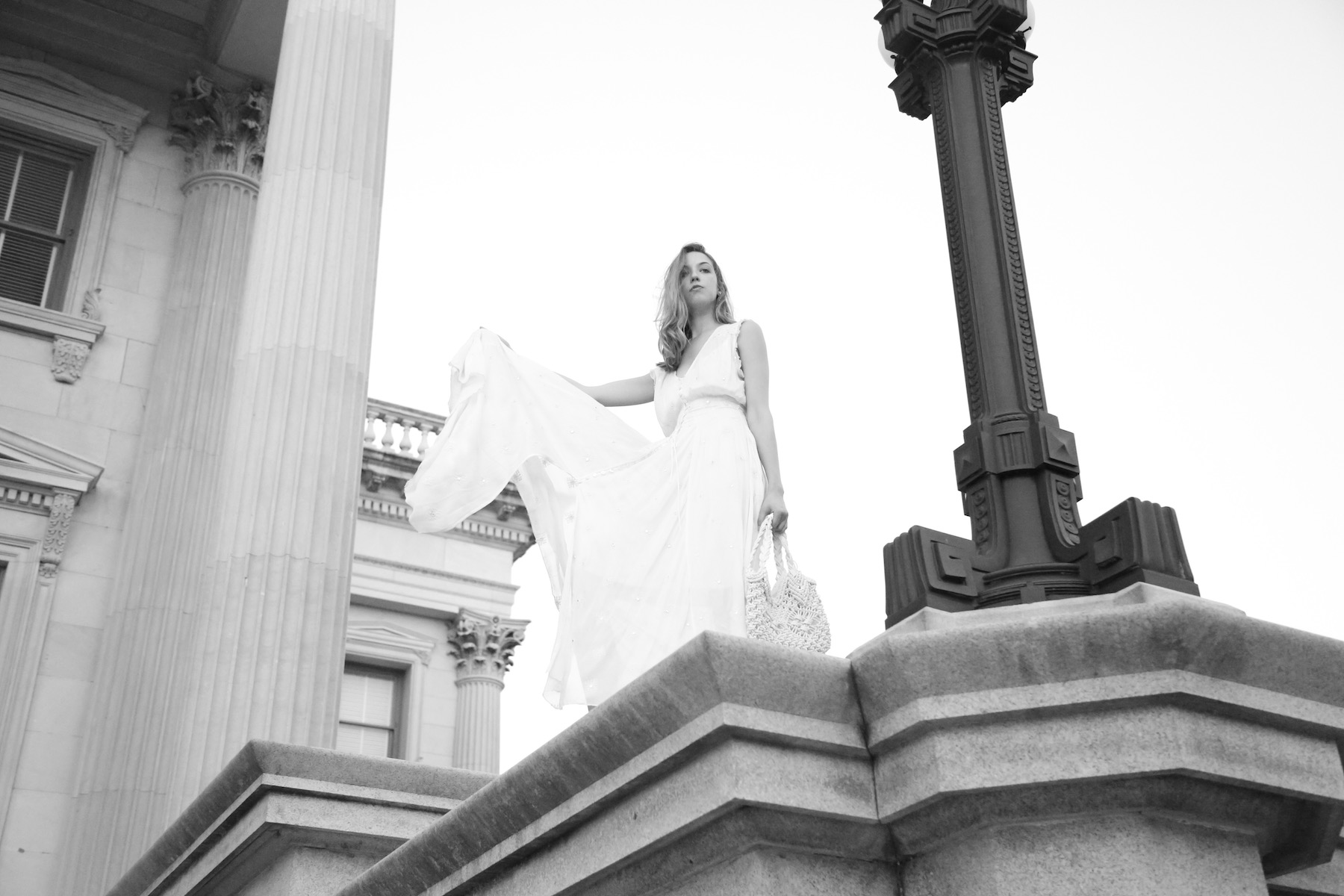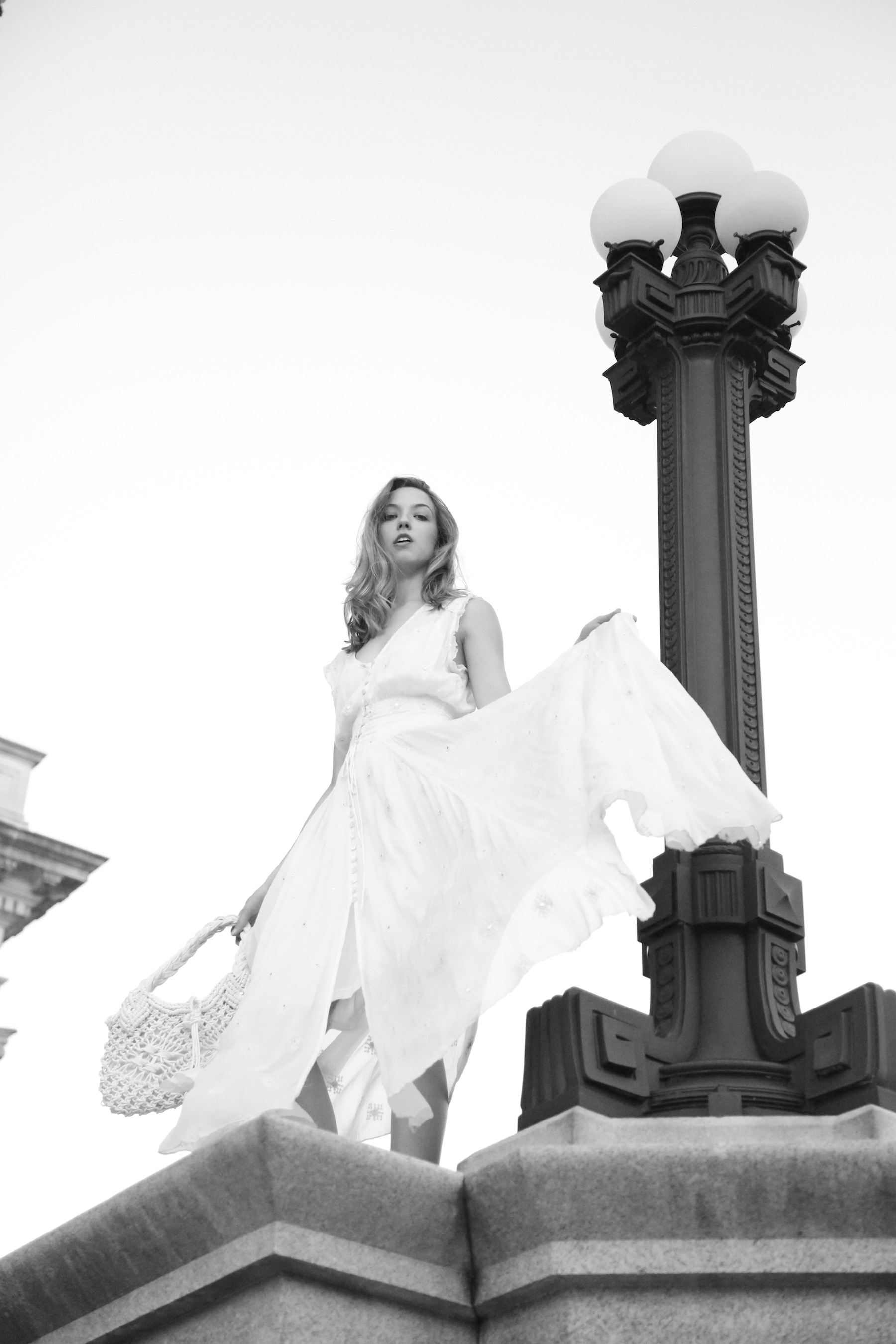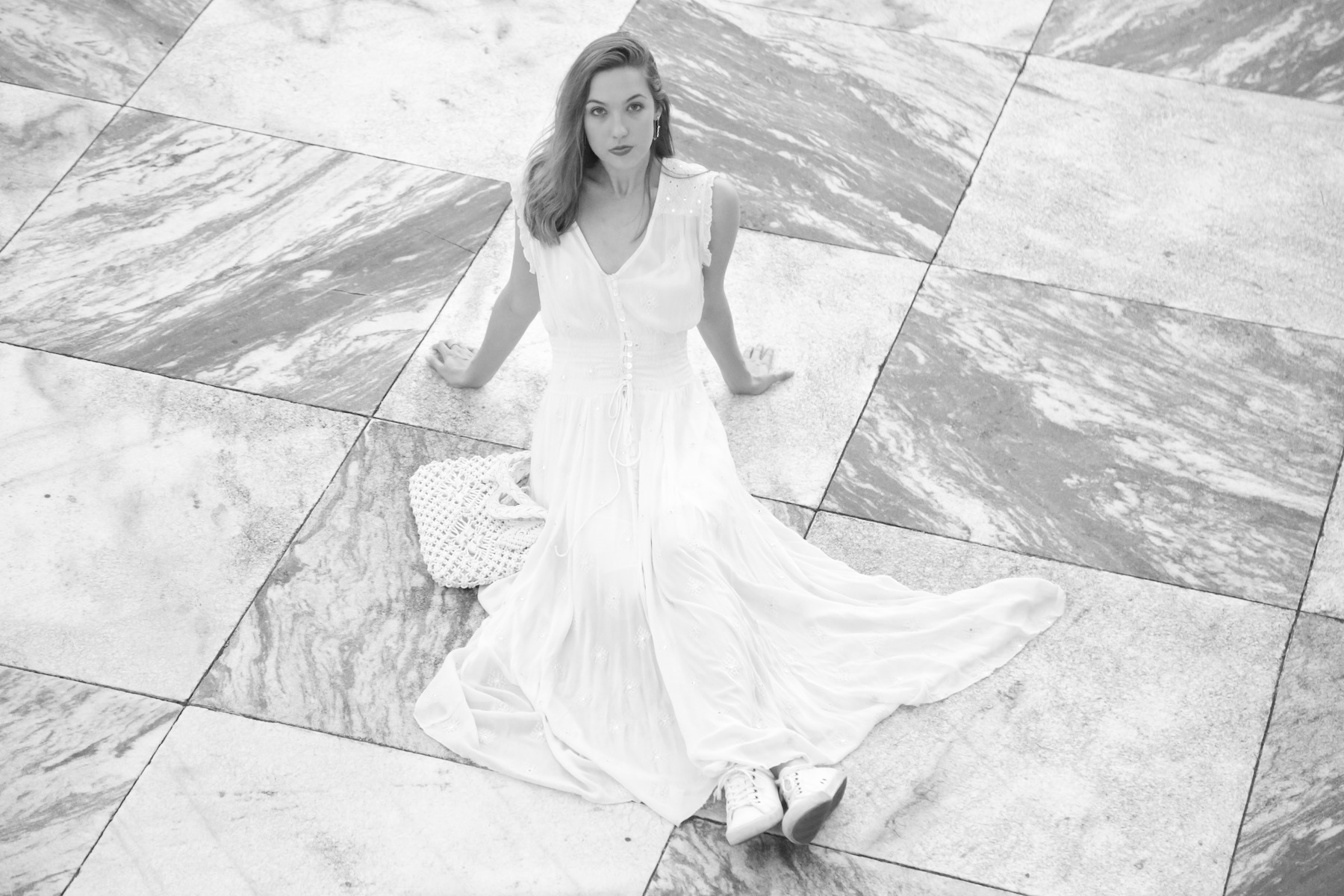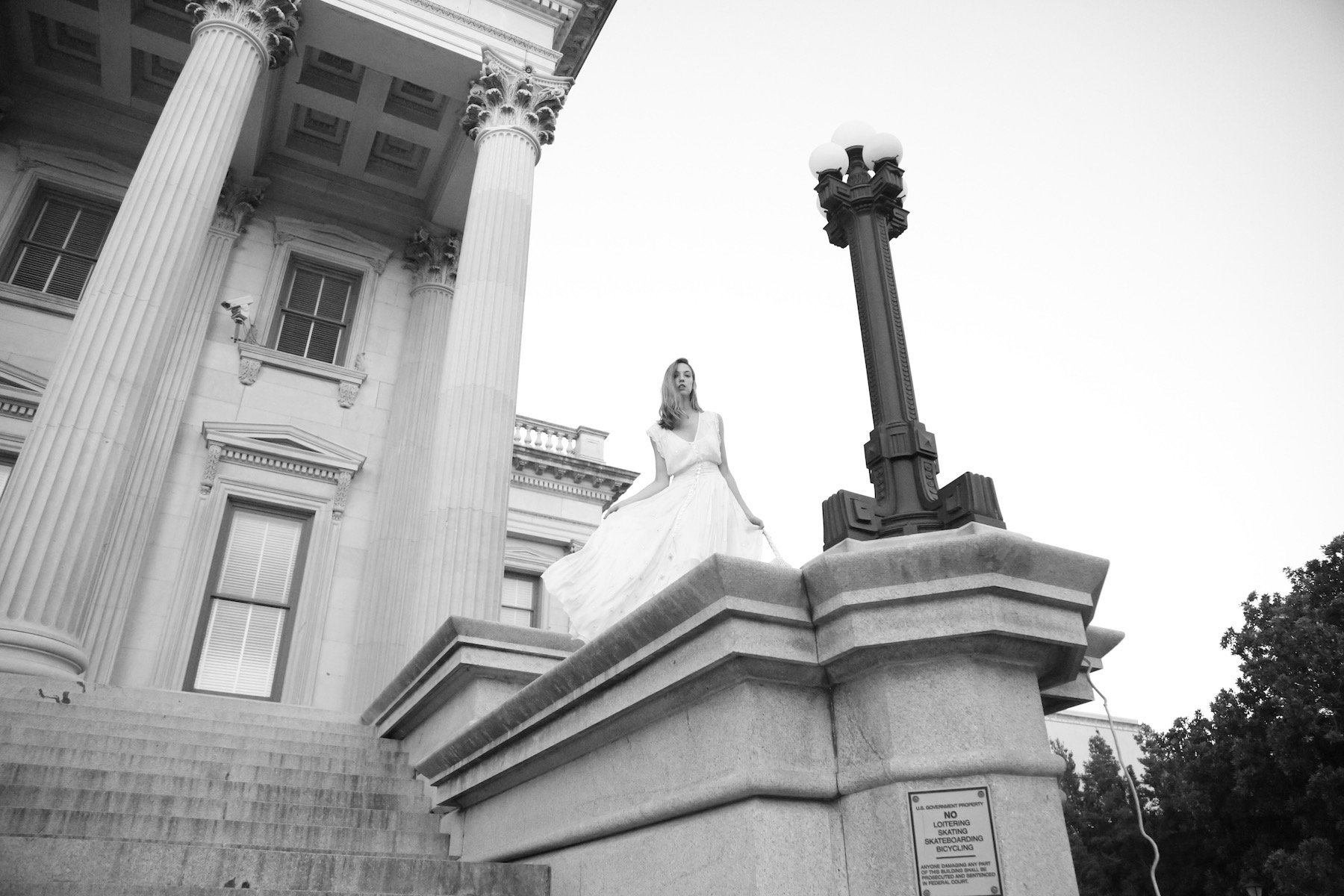 Photography by Joseph Landing