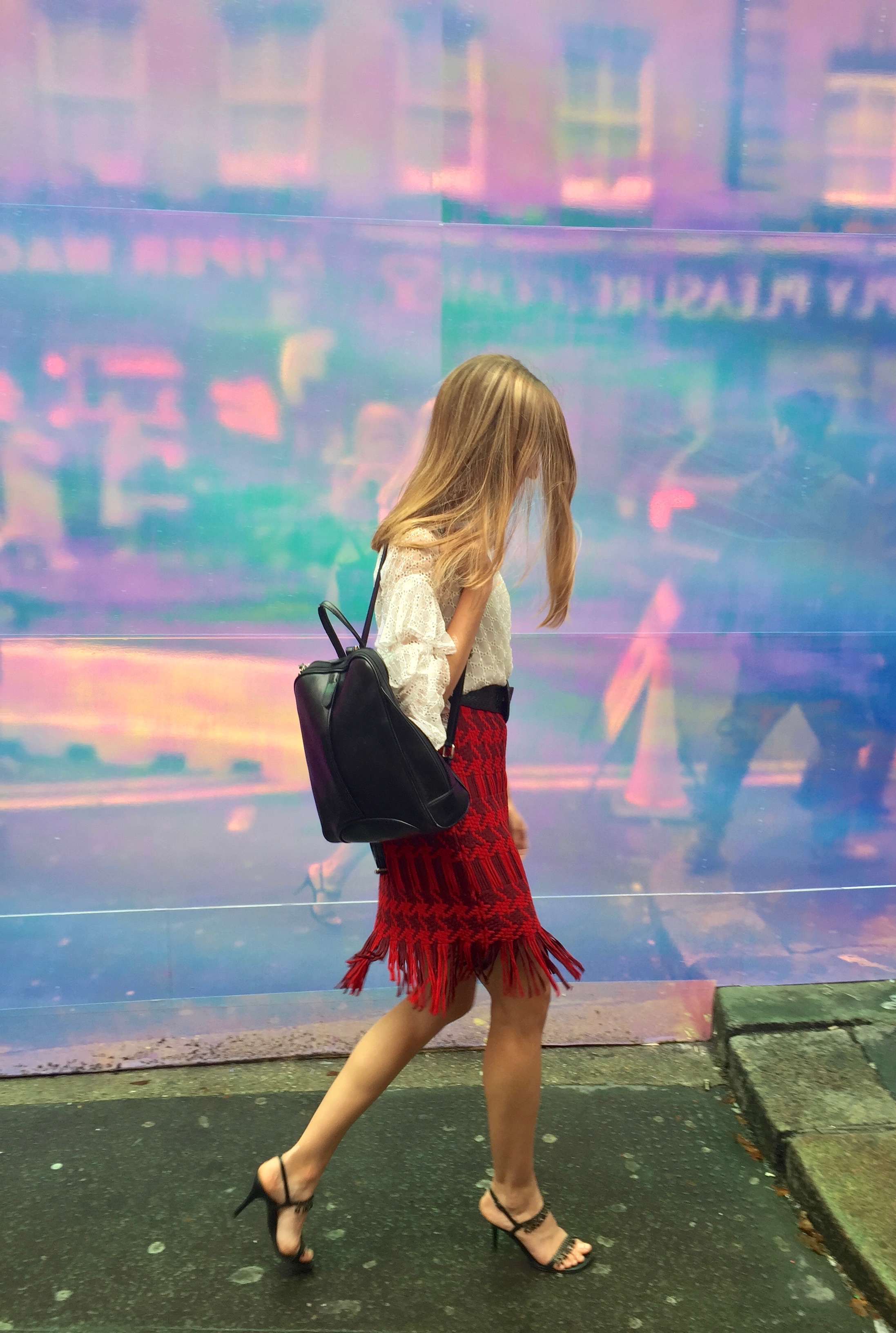 Hi everyone! Hope you are having an amazing week so far. Yesterday I had my first full day of class and I am pretty exhausted to say the least, but so far London has been incredible. To start: London Fashion Week! What a honor it was to be invited to several runway shows. This was my first real experience with a big fashion week (I have only done Charleston Fashion Week in the past) and I couldn't have been more thrilled to be a part of the action. Without even having time to buy hangers for my clothes, here I was out on the street scurrying along to find the location of fashion shows in Soho. On Day 1, I saw two shows: Teatum Jones and Eudon Choi. Read on for a recap of what I saw/ some background on these beautiful labels!
Teatum Jones SS17: Talk to Me Like Lovers Do
Comprised of the design duo Catherine Teatum and Rob Jones, this luxurious label presented a gorgeous, swoon-worthy show of womenswear and for the first time, menswear. Striking color palettes, painterly patterns, and a subtle sensuality tied together the SS17 collection. The show began with a film about freedom of expression and a love for all people, particularly highlighting Scotland. I loved some of the more delicate lace pieces, which seemed to be derived from lingerie as well as the fresh pastel print for both the women and men. Many of the styles blurred the lines between femininity and masculinity, which fit into the show's overarching theme of openness. I was also pleased to learn that the pieces with primary colors, which reminded me a bit of Kandinsky or jazz music, were handpainted by artist Tom Leamon. Collaboration is a beautiful thing: see for yourself!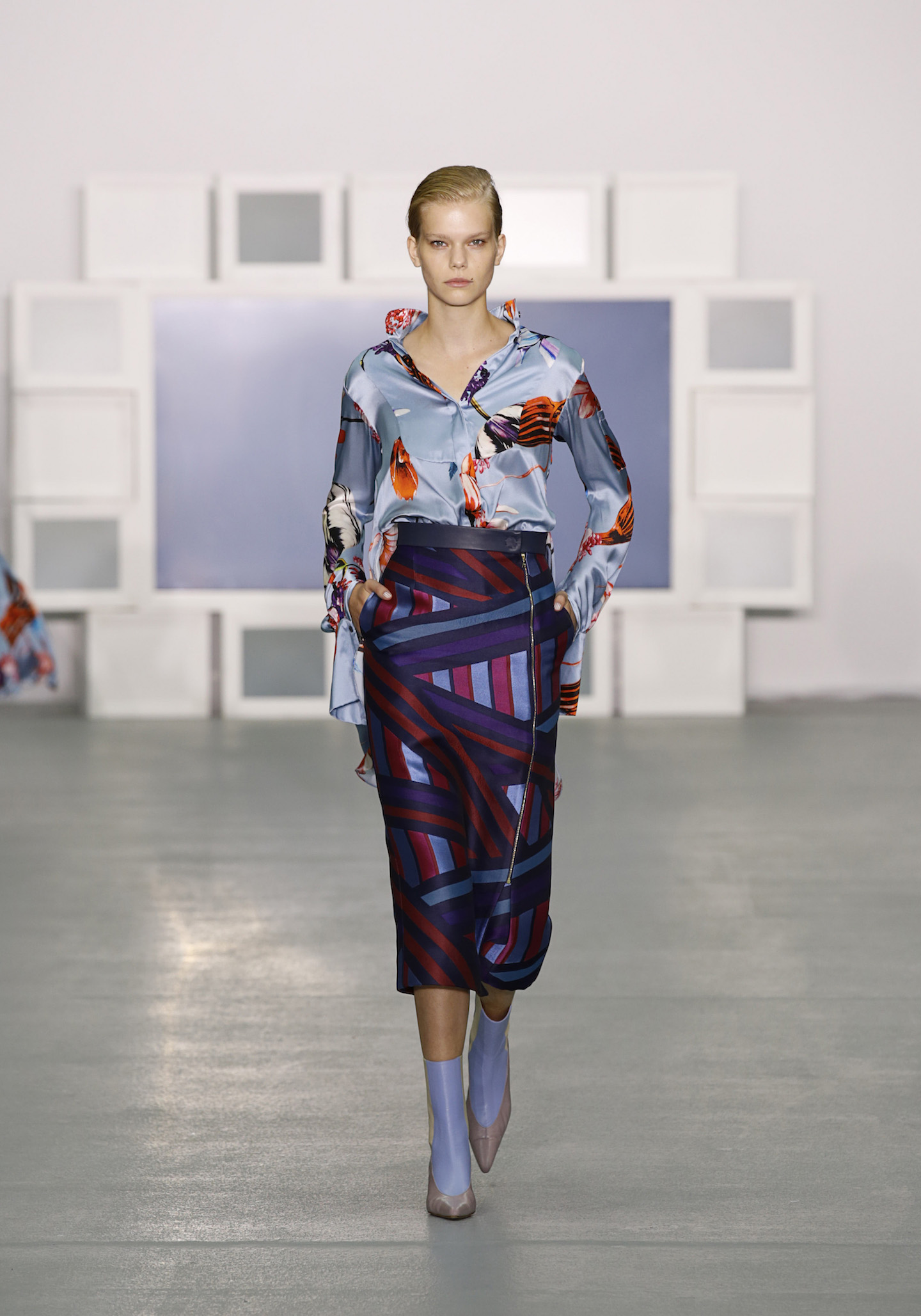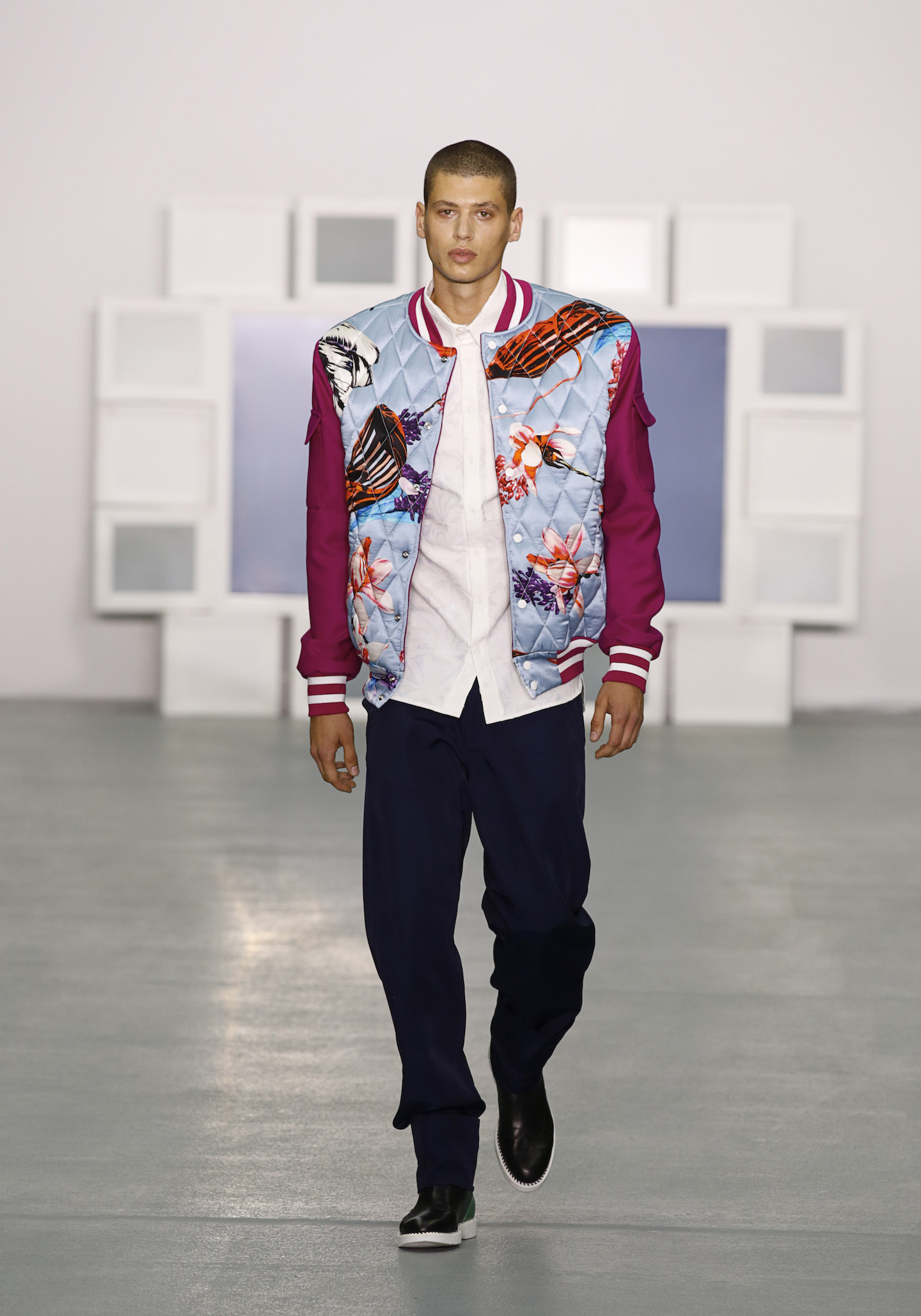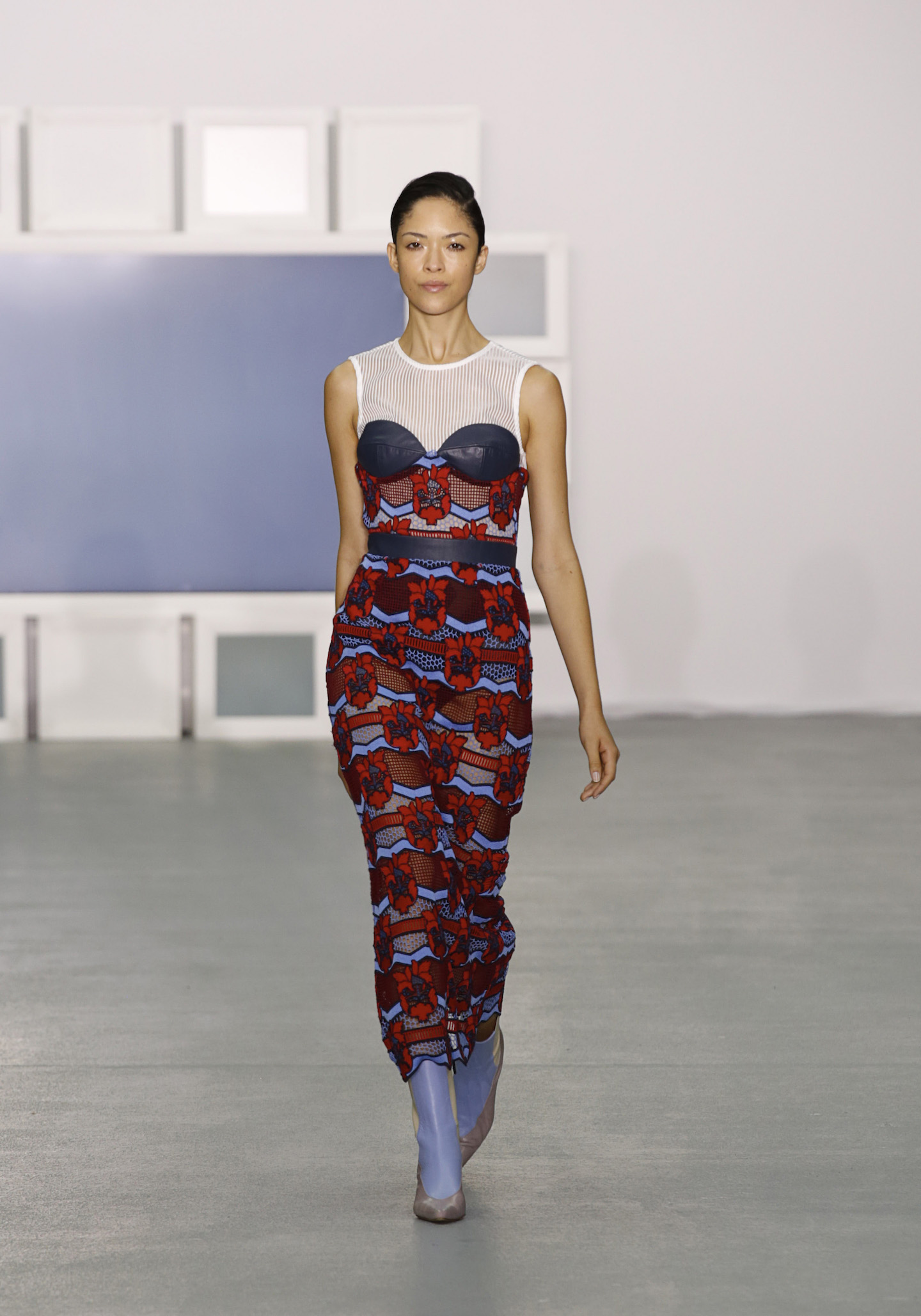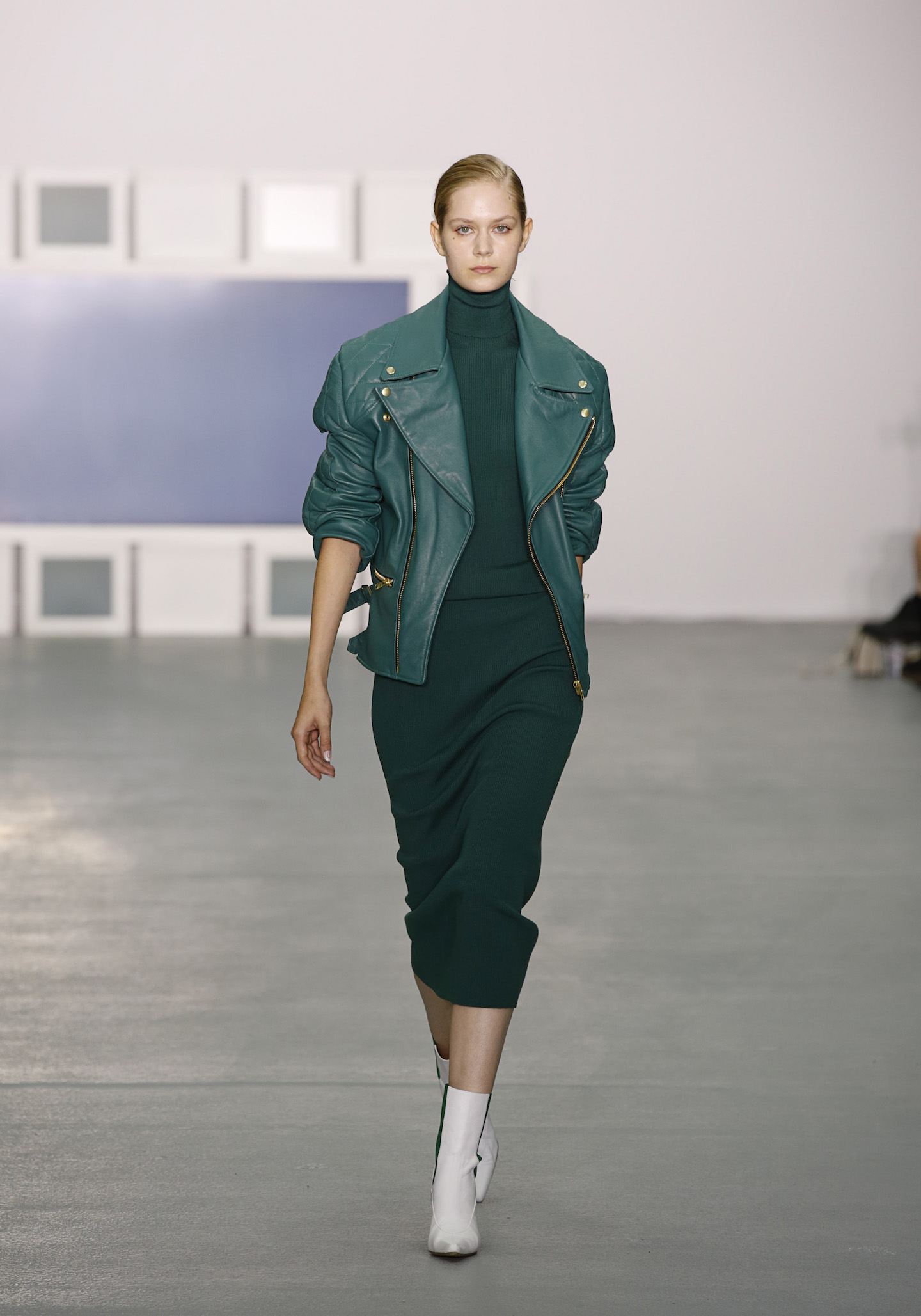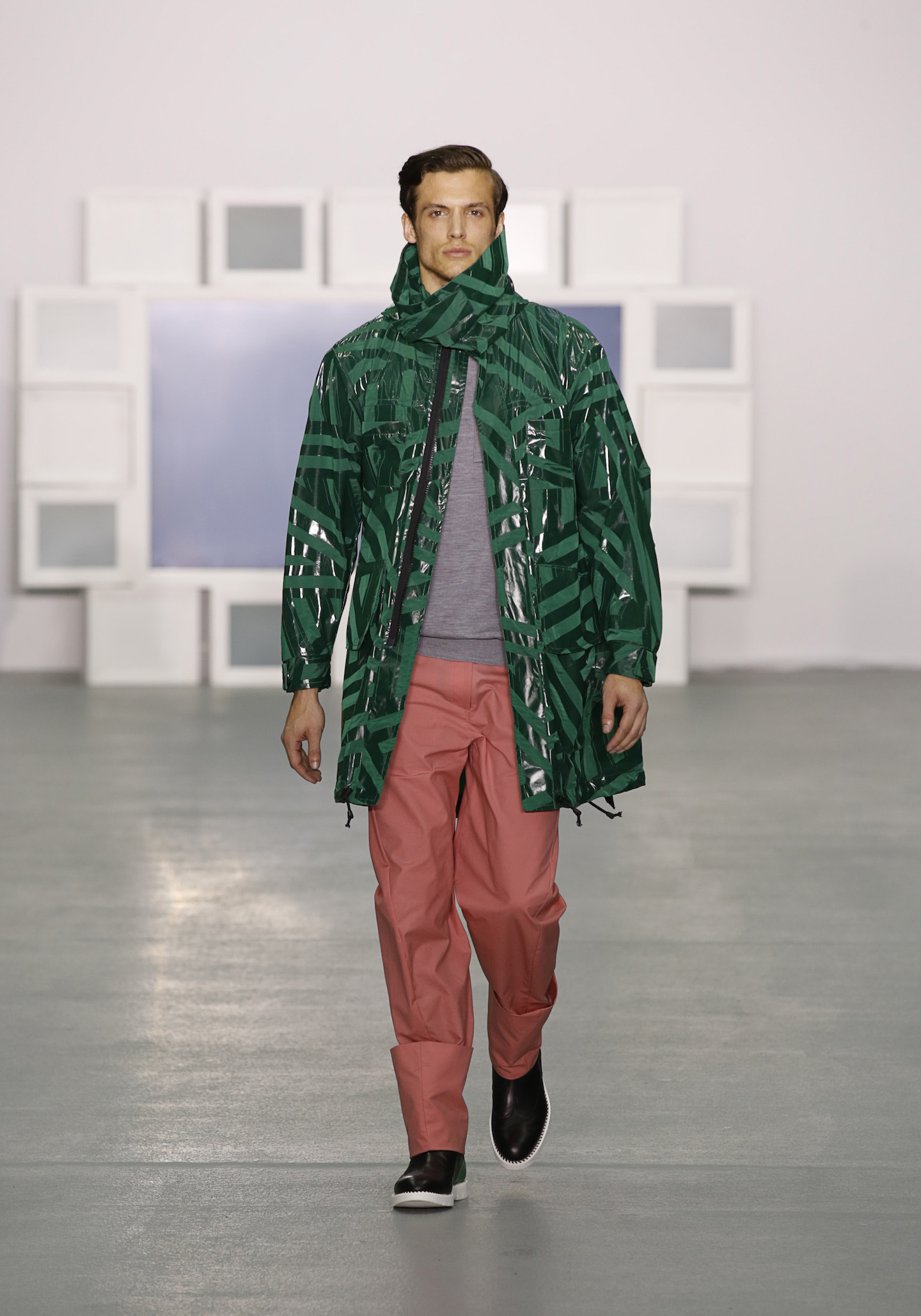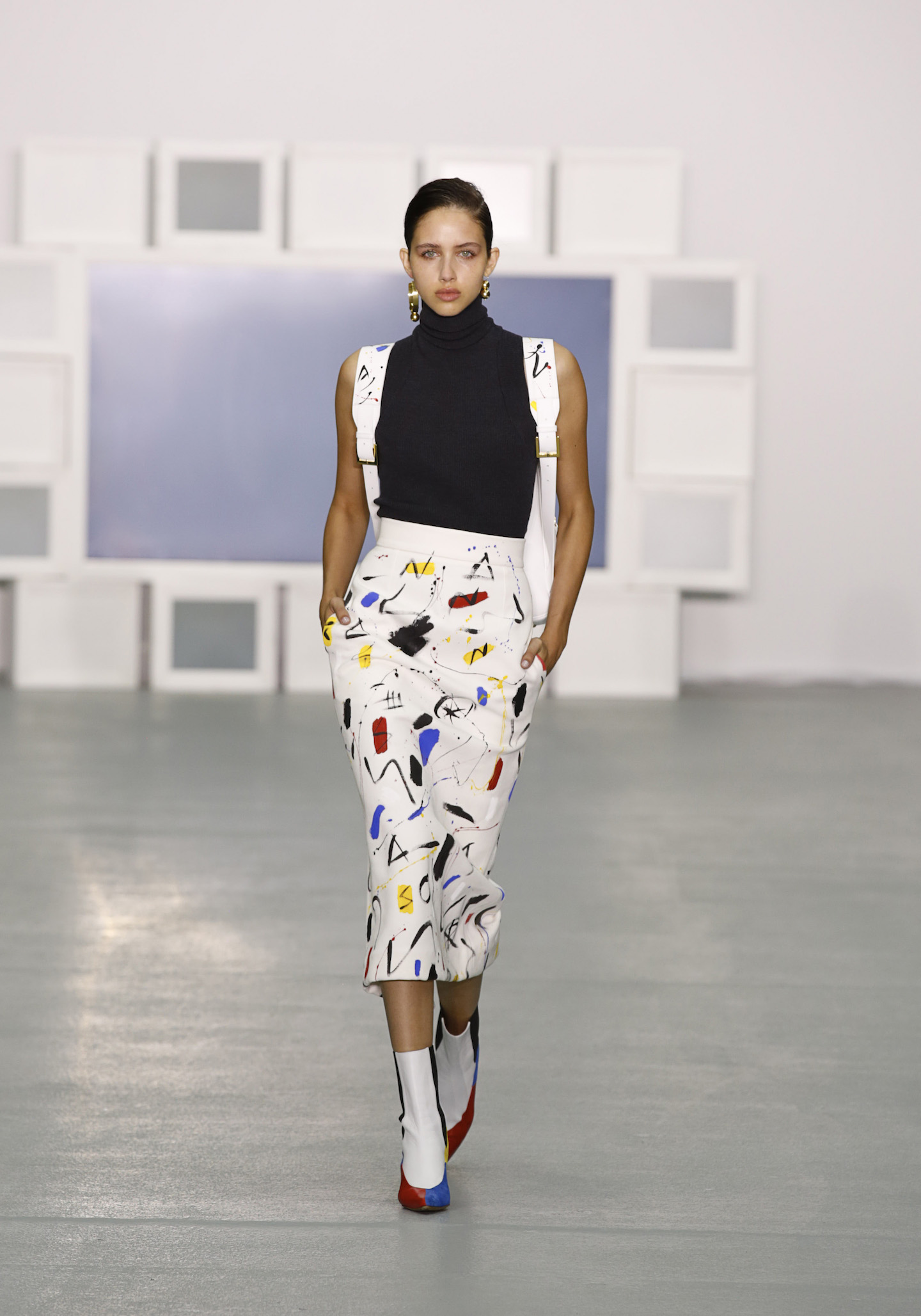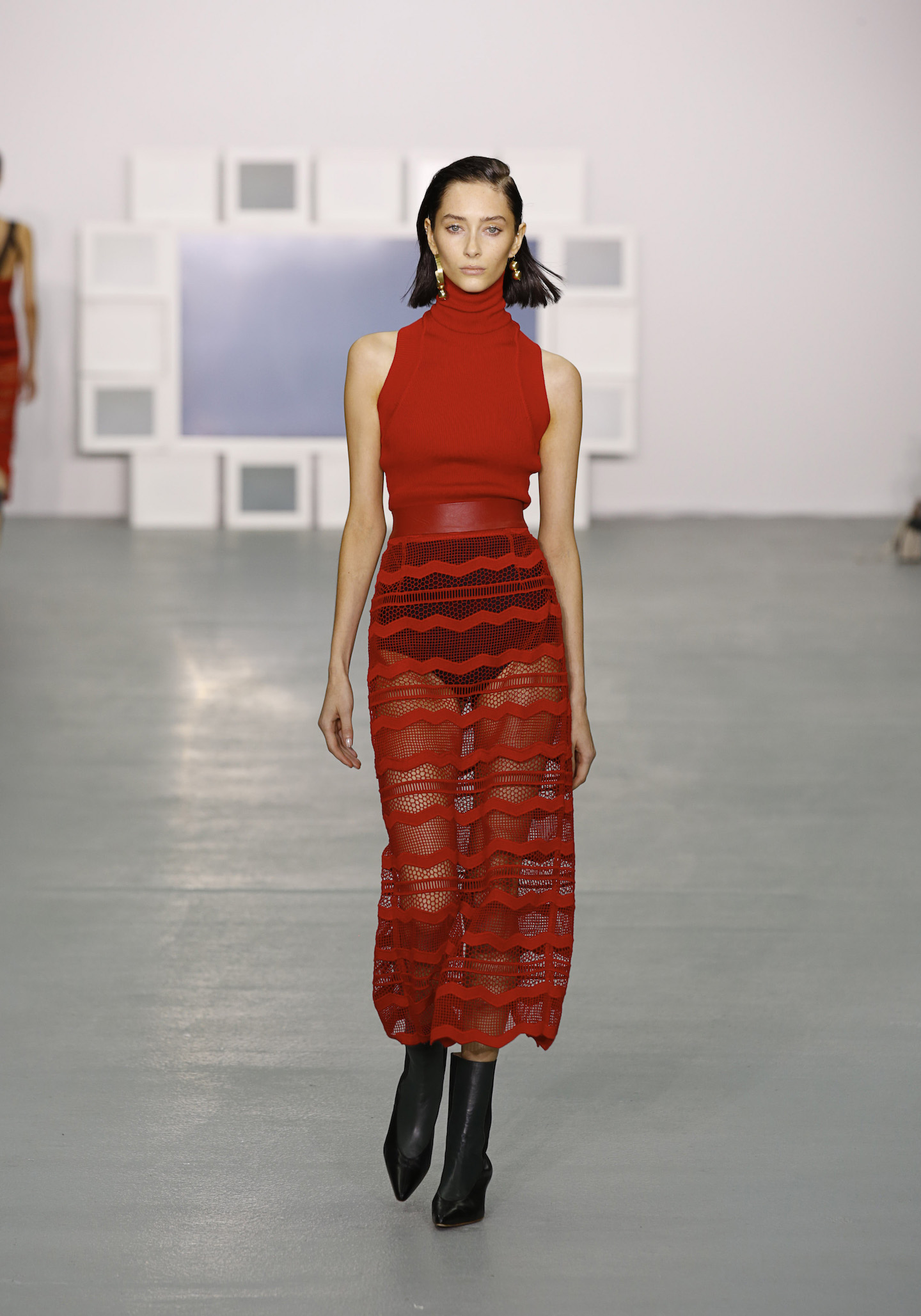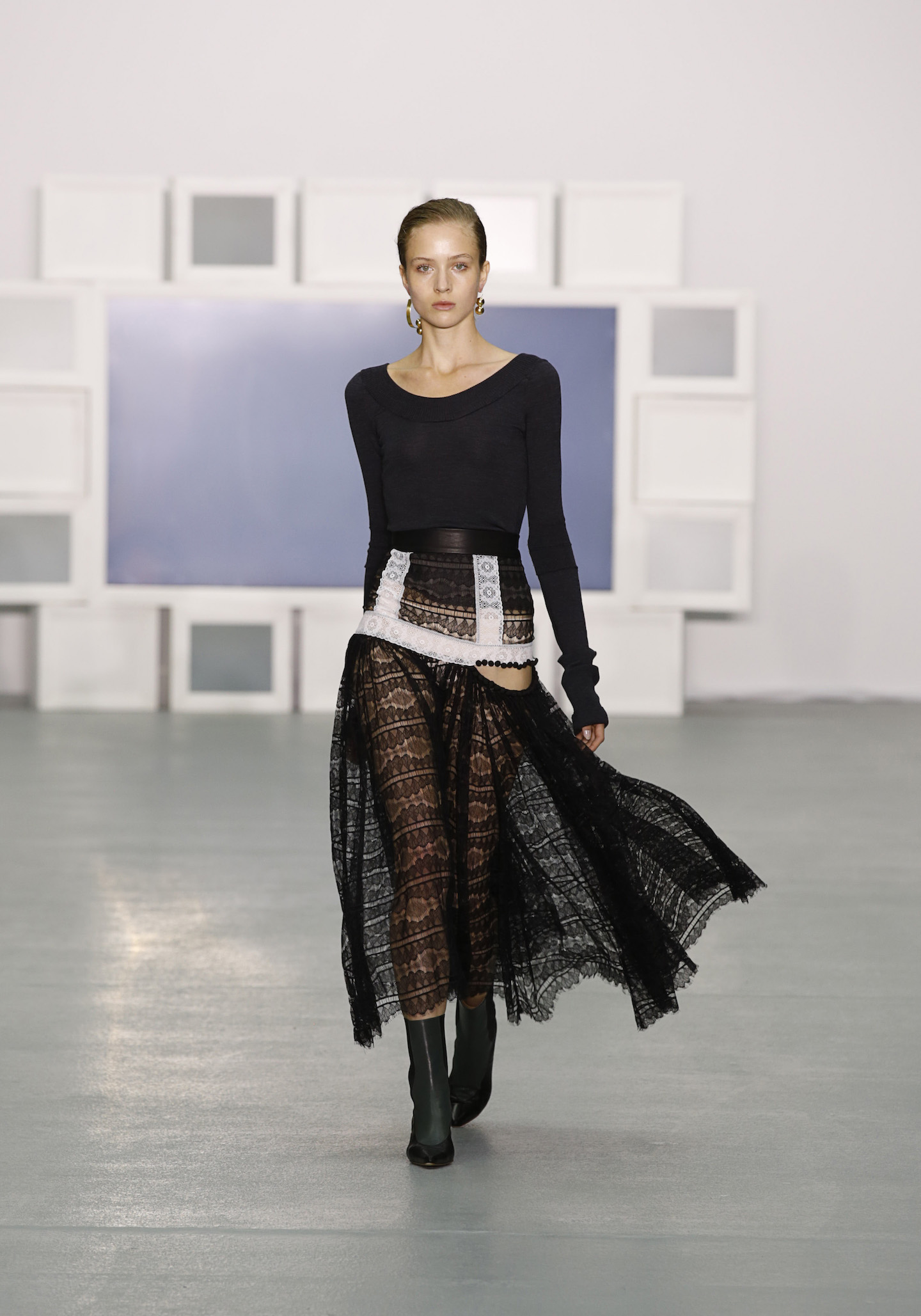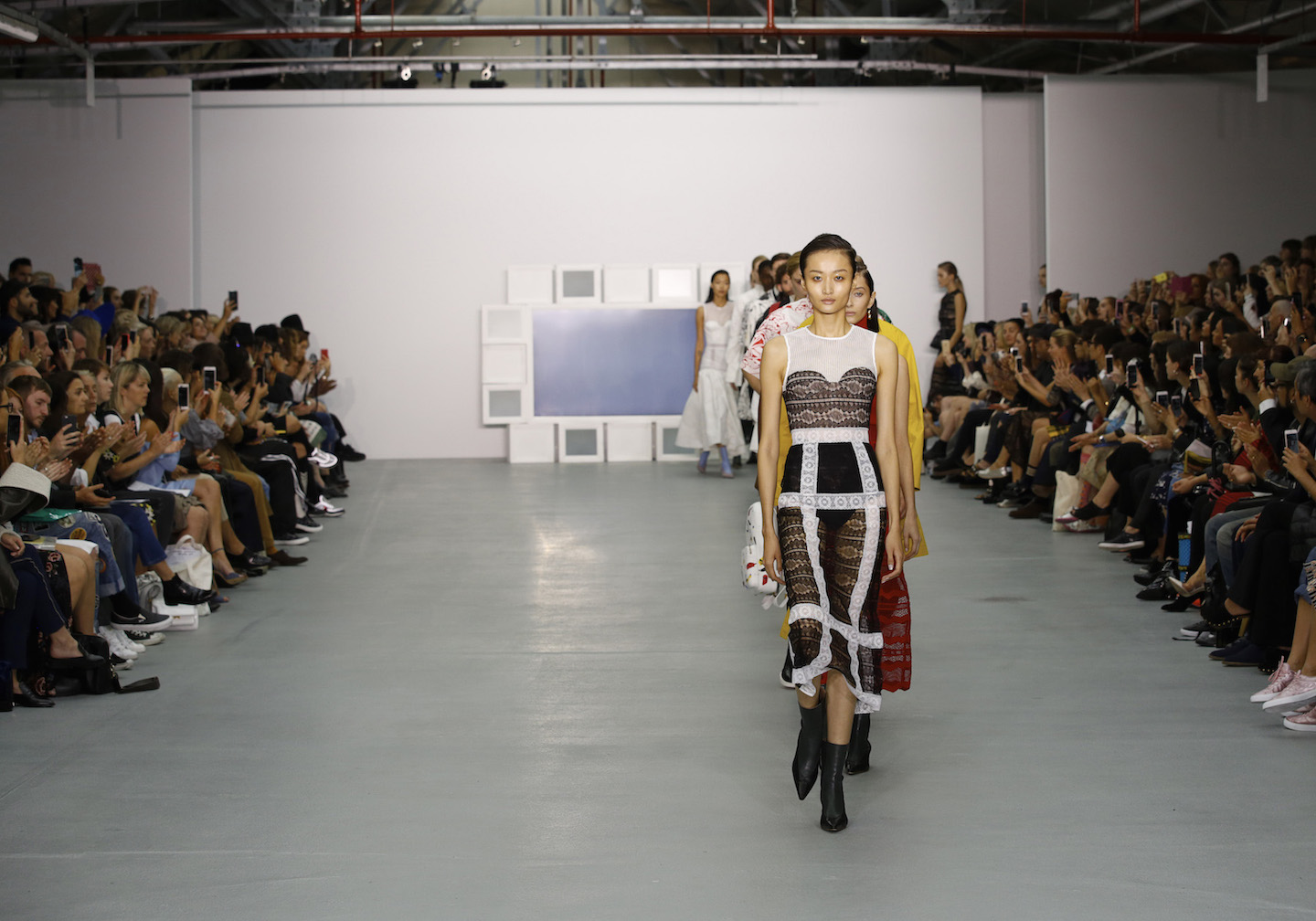 Photos by Michelle Beatty
Eudon Choi SS17: Francesca
Waiting for this show to start, there was an incredible energy in the room. It's hard to explain, but it was like a vibrant, passionate charge that stemmed from the excitement and anticipation of the audience. And then it began: Choi's collection of flowy shifts, feminine ruching, asymmetrical details and strips that either tied or were left to flap in the wind. For this collection, Choi found inspiration in the life and work of the late American photographer Francesca Woodman. Known for her haunting black and white photographs of young women, including herself, Woodman had a short, but prolific life. Choi's collection, while soothing and minimal in color, shares Woodman's sense of disruption of the order of reality. Movement, blurred lines, and unexpected cuts all were found in this poetic collection of tension and ease.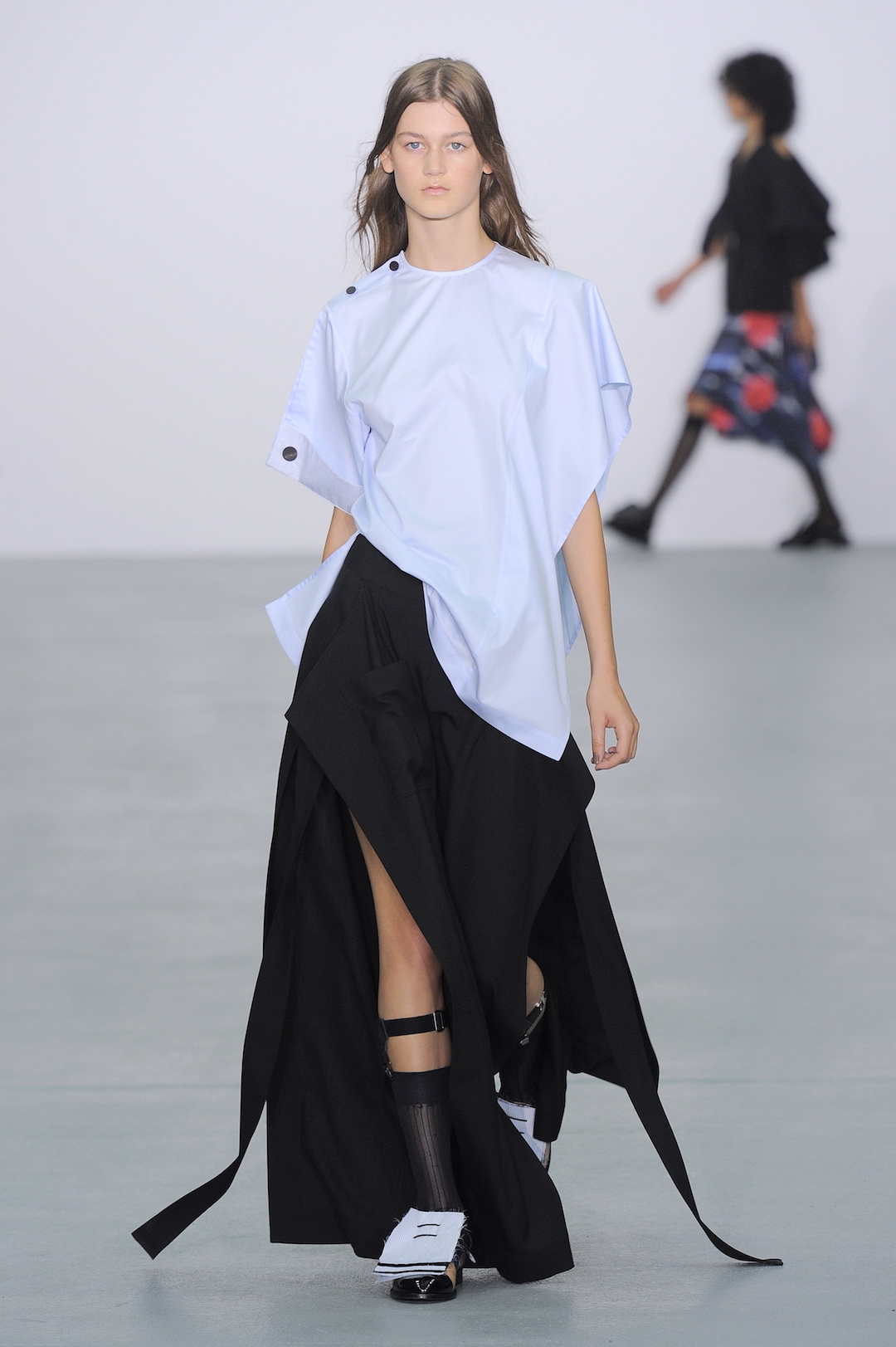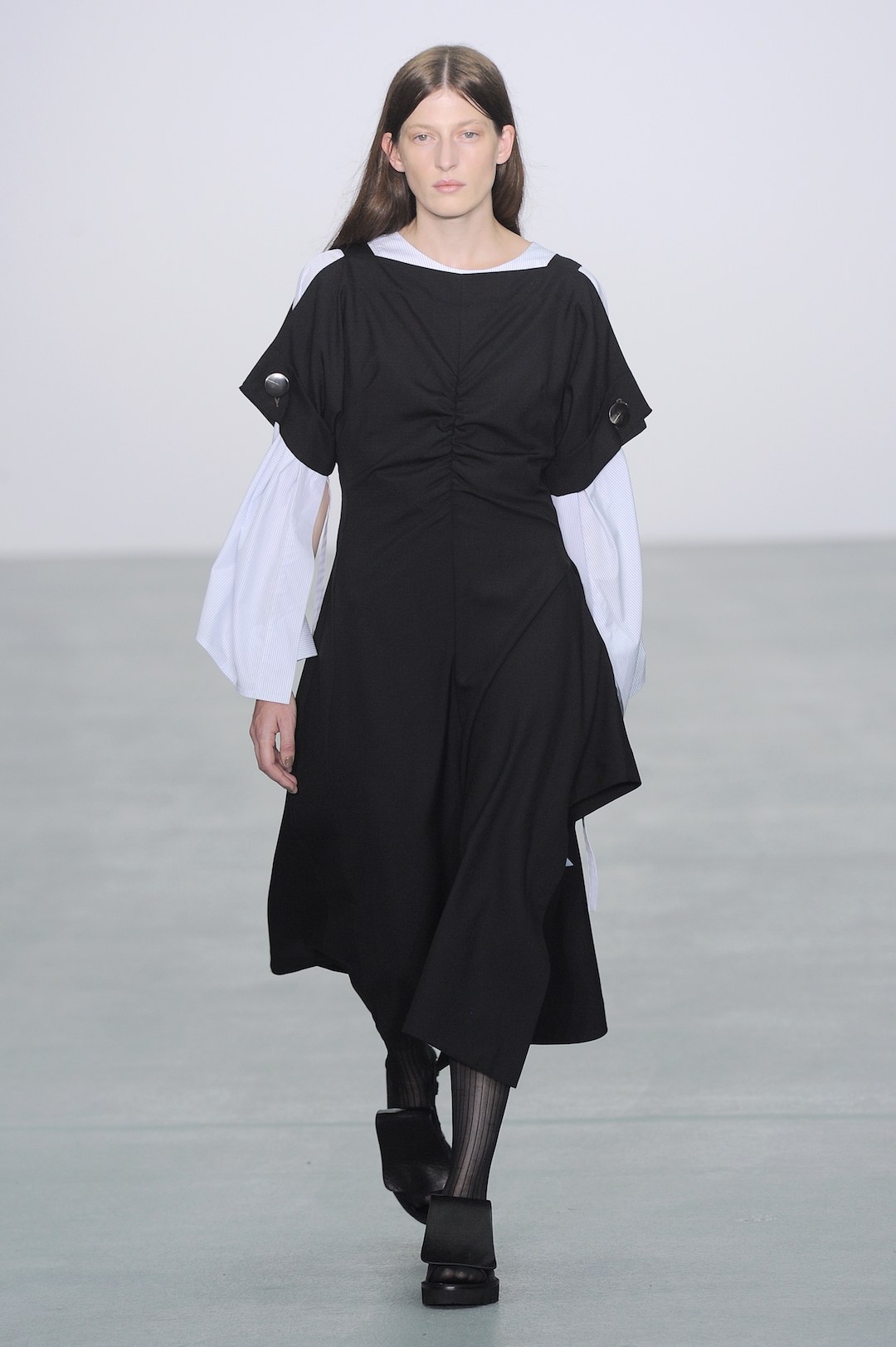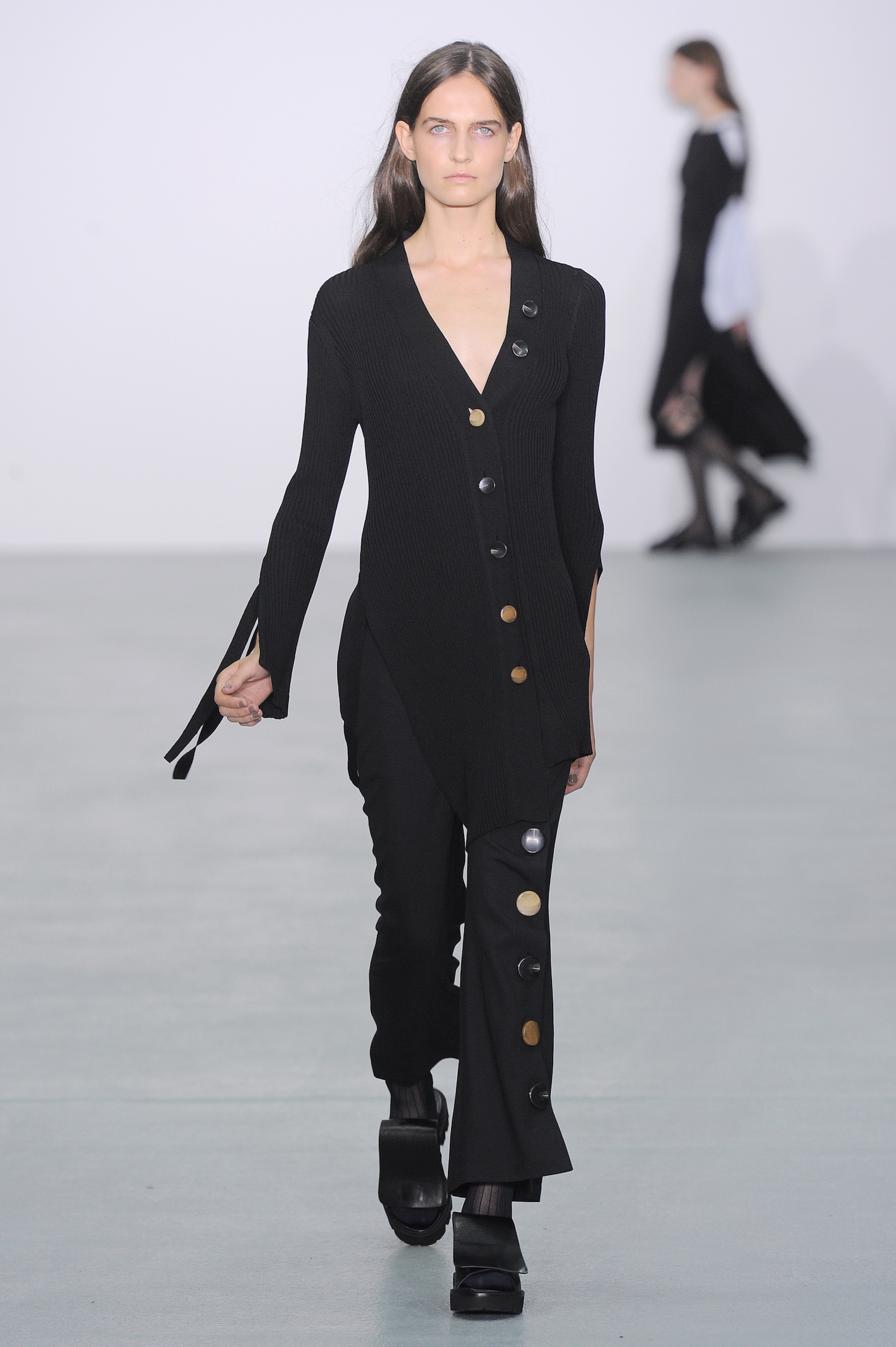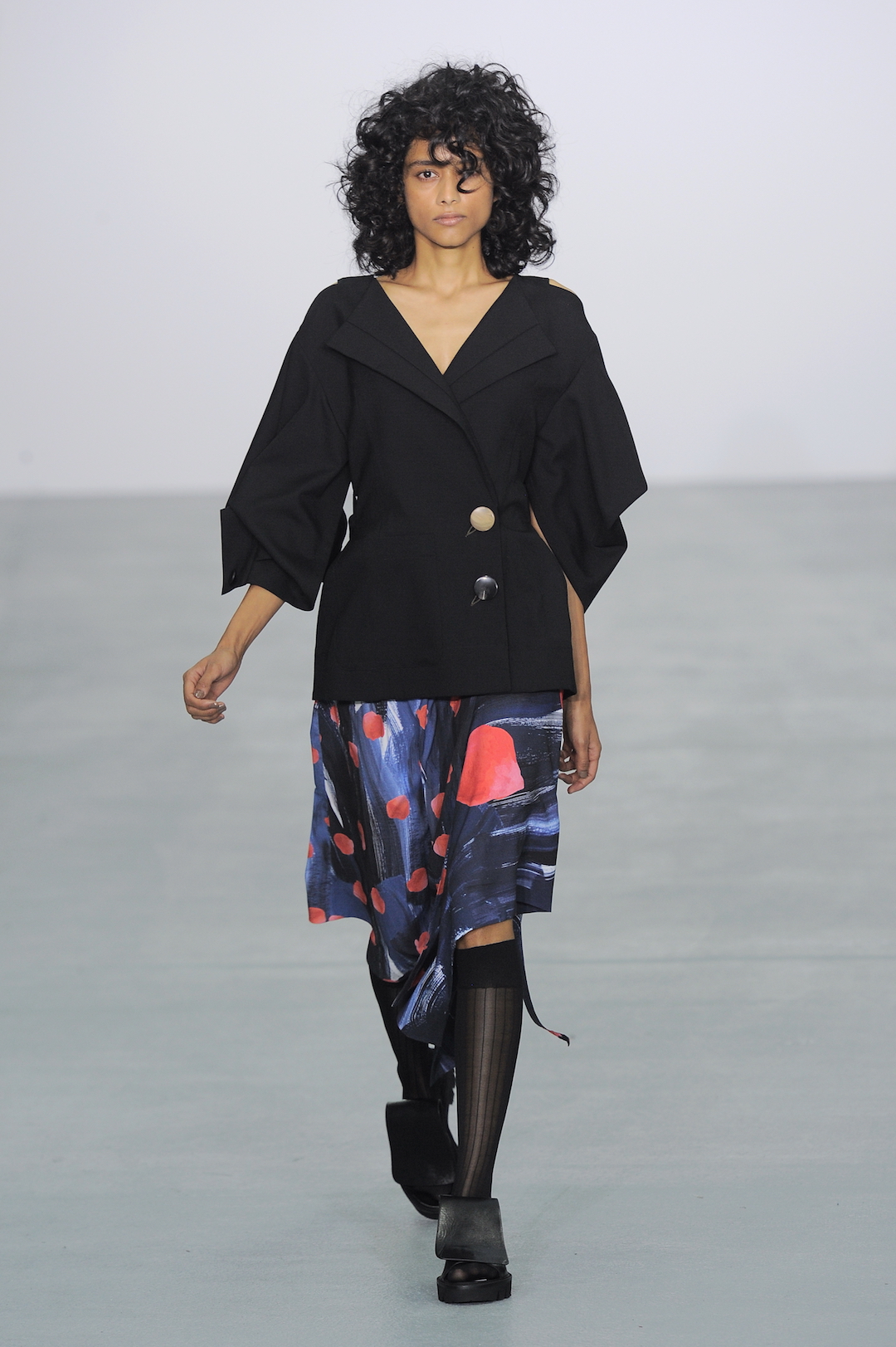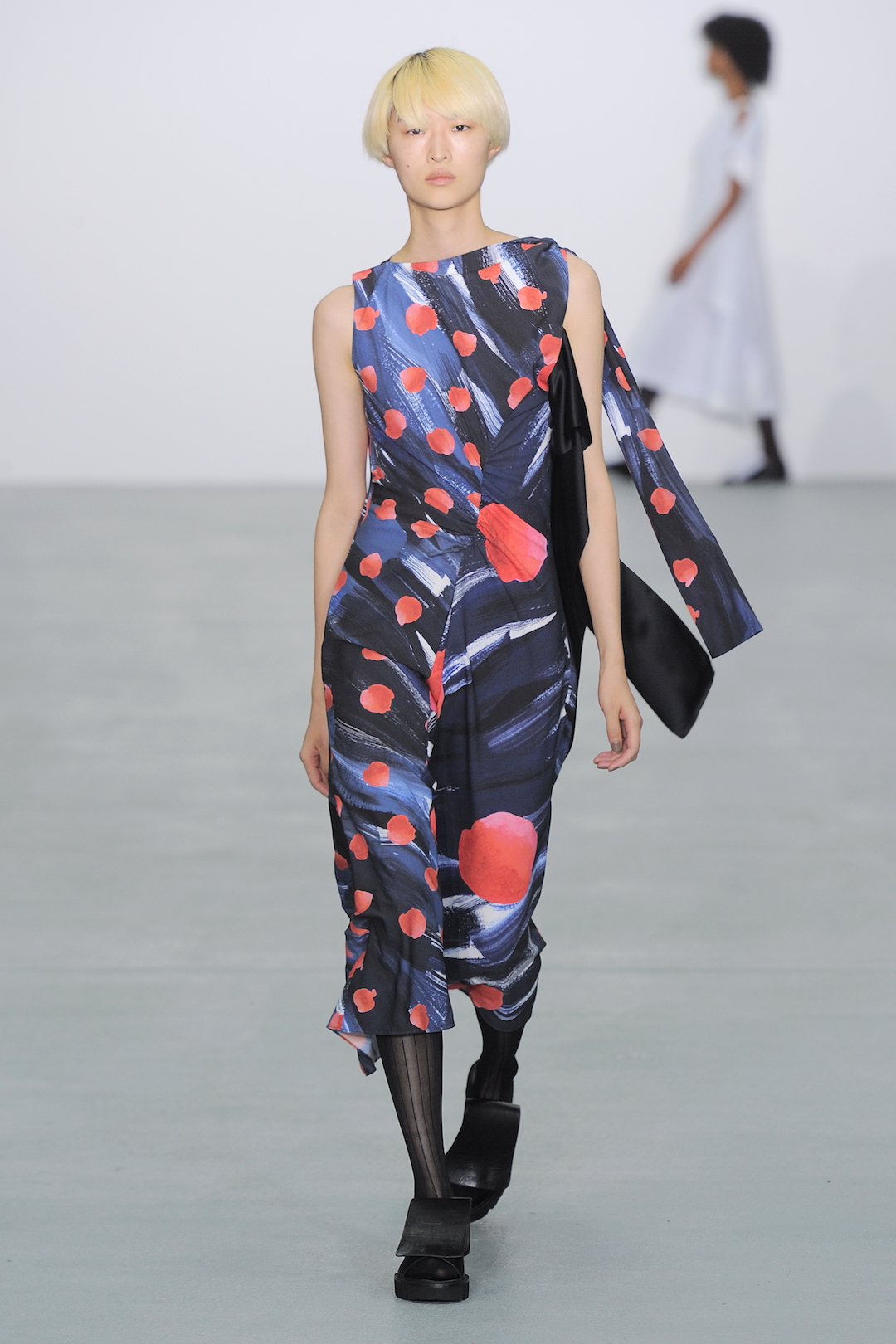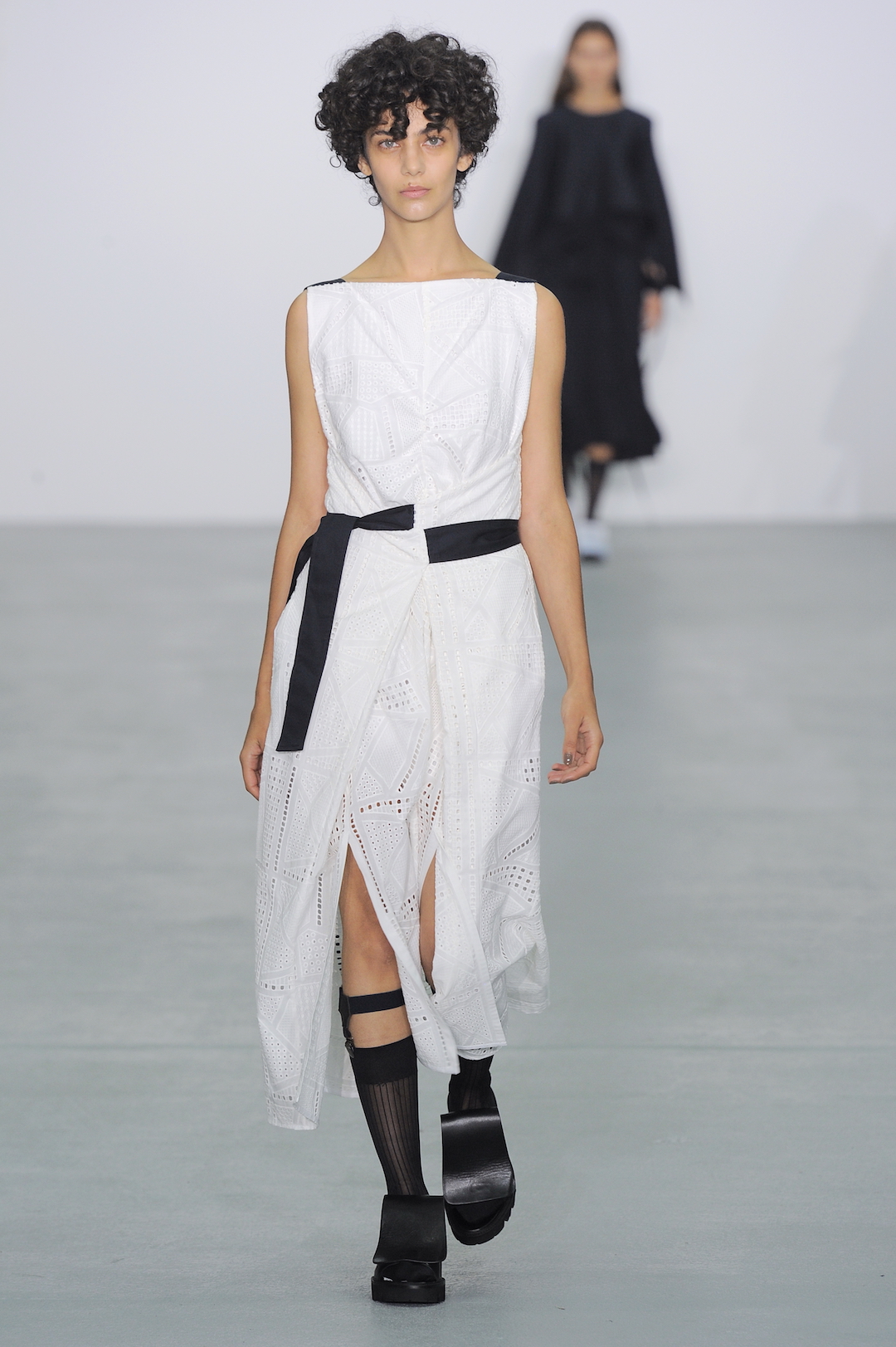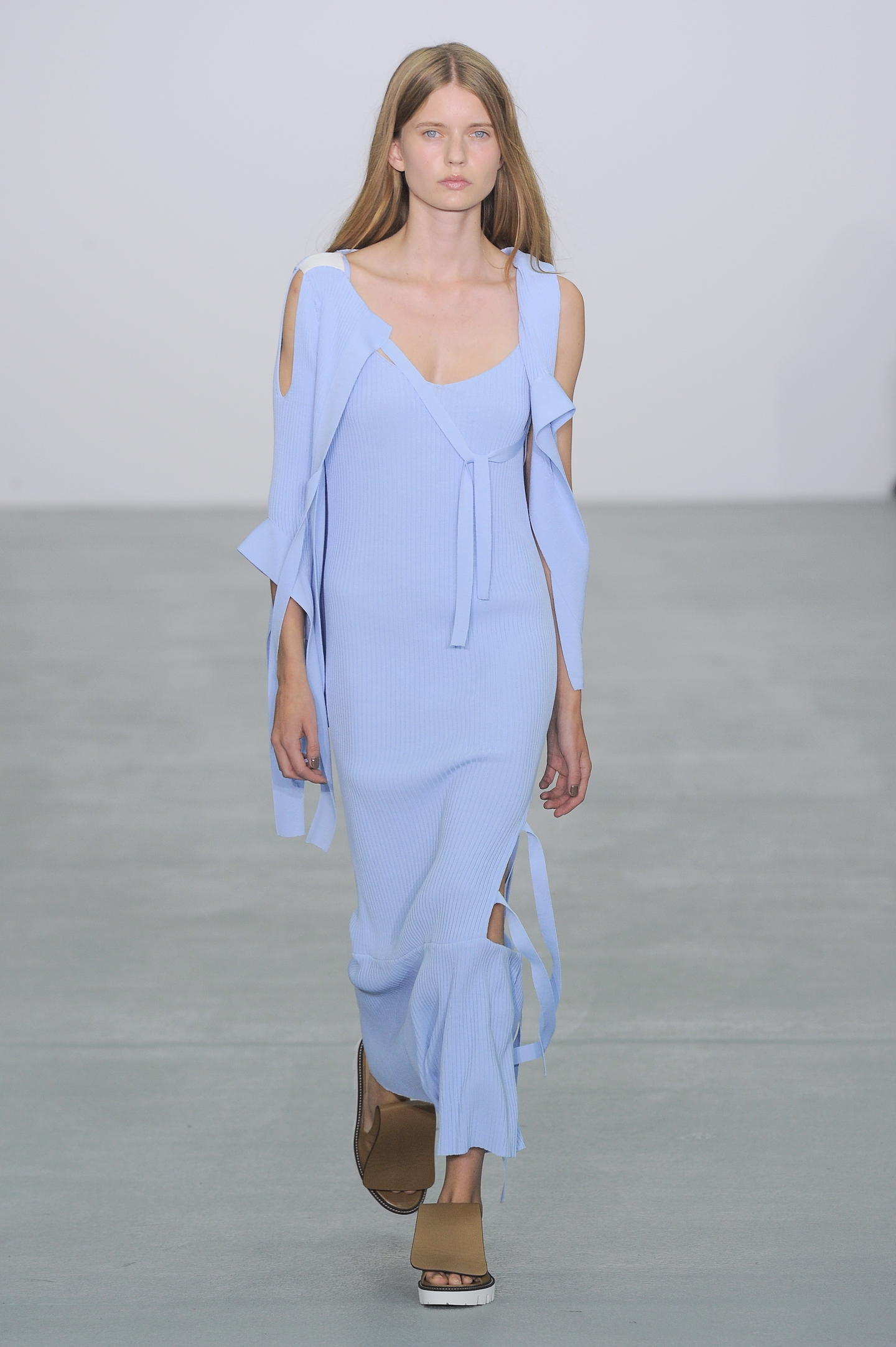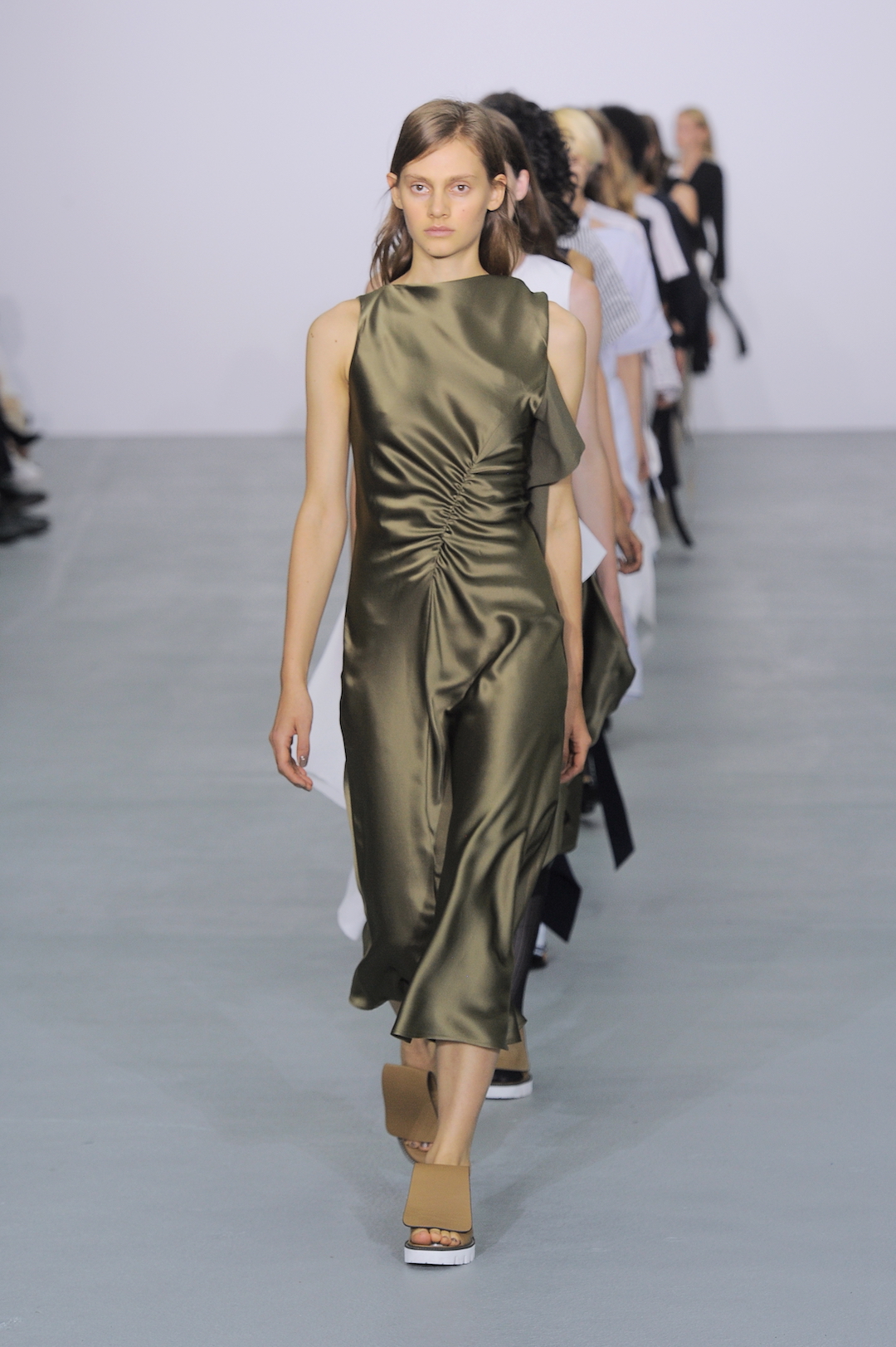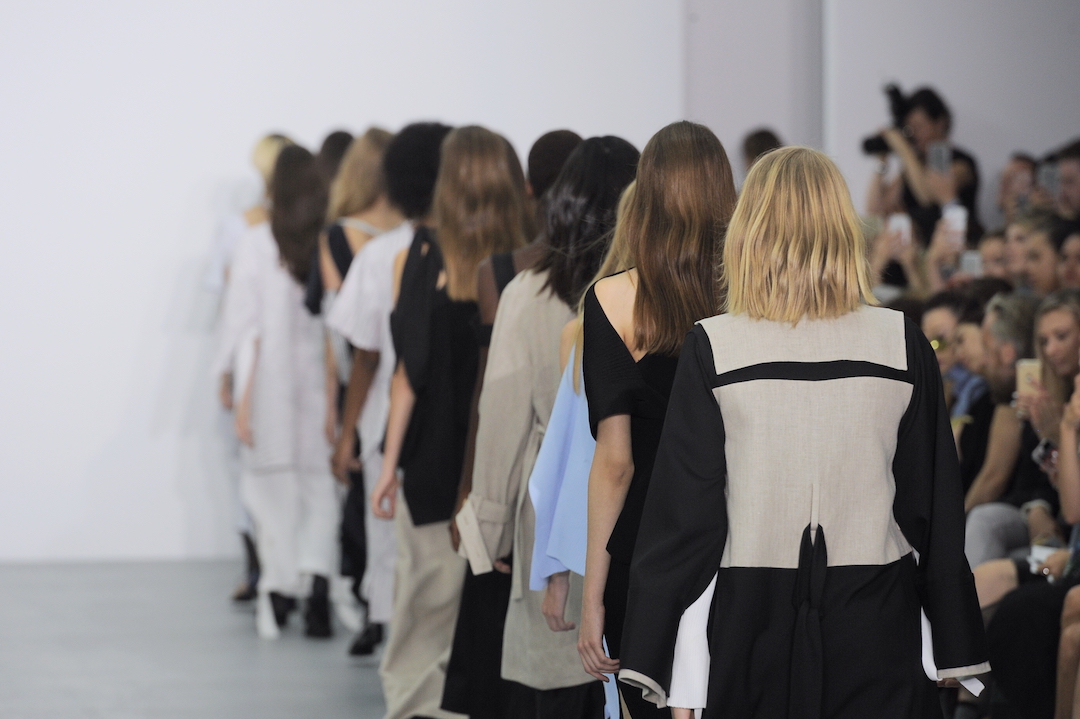 Photos courtesy of Eudon Choi