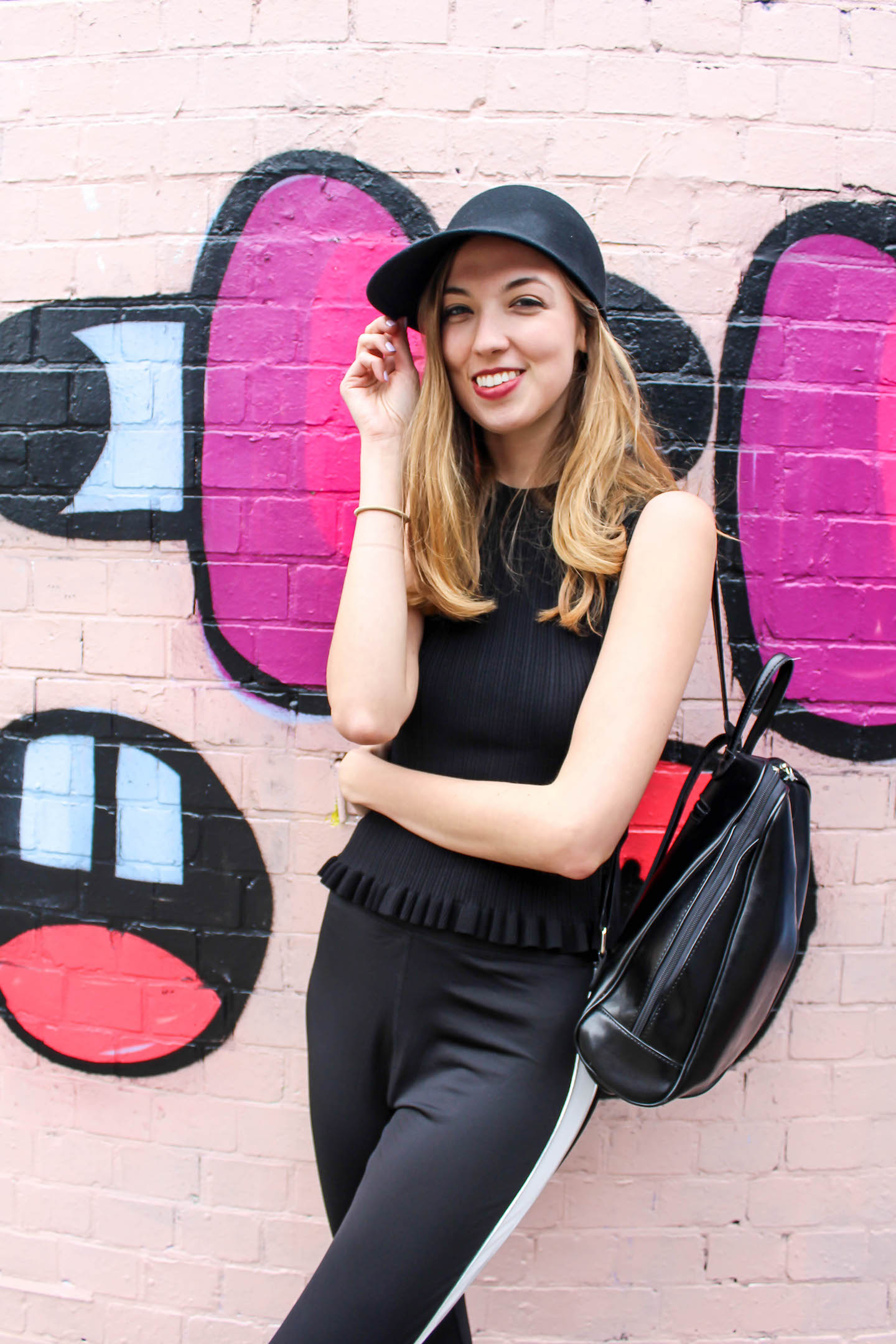 Shoreditch! Land of street art & unbridled creativity. I am such a fan of this part of town, I went three days in a row last week 🙂 For a perfect day, head to Shoreditch High Street and let your eyes lead the way down side streets as you spot brightly painted walls around every corner. From graffitied letters to decollaged posters and ads, Shoreditch is a feast for the eyes. I particularly love the freedom this part of the city represents: in most of London, the streets seem very proper and highly manicured. Shoreditch is a place for the people, a playground for street artists to experiment and visitors to relish in the multicolored craziness of life. My friend Hilary and I spent all morning searching out our favorite spots and here they are!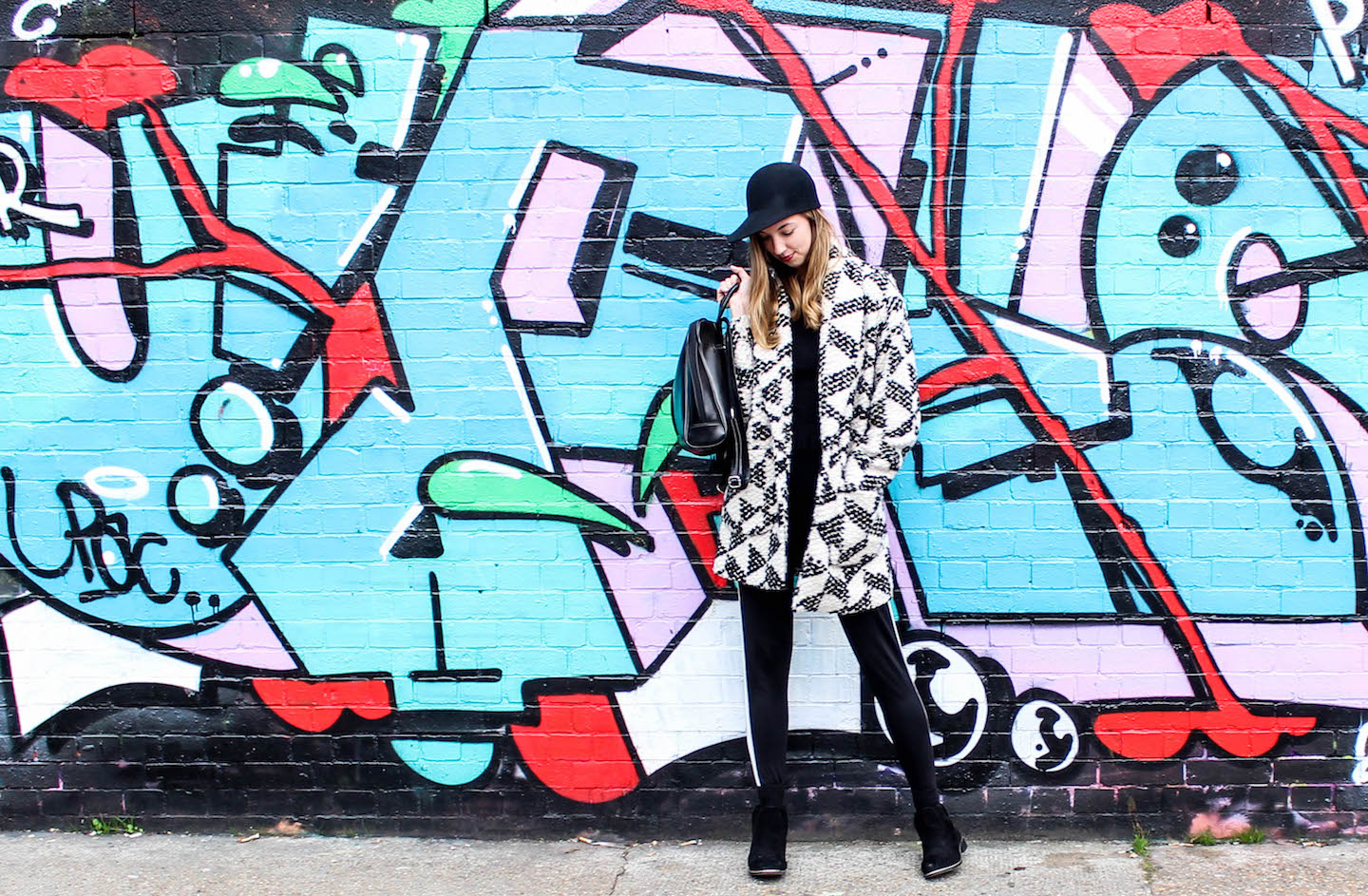 Topshop hat, shirt, leggings & Maison Scotch coat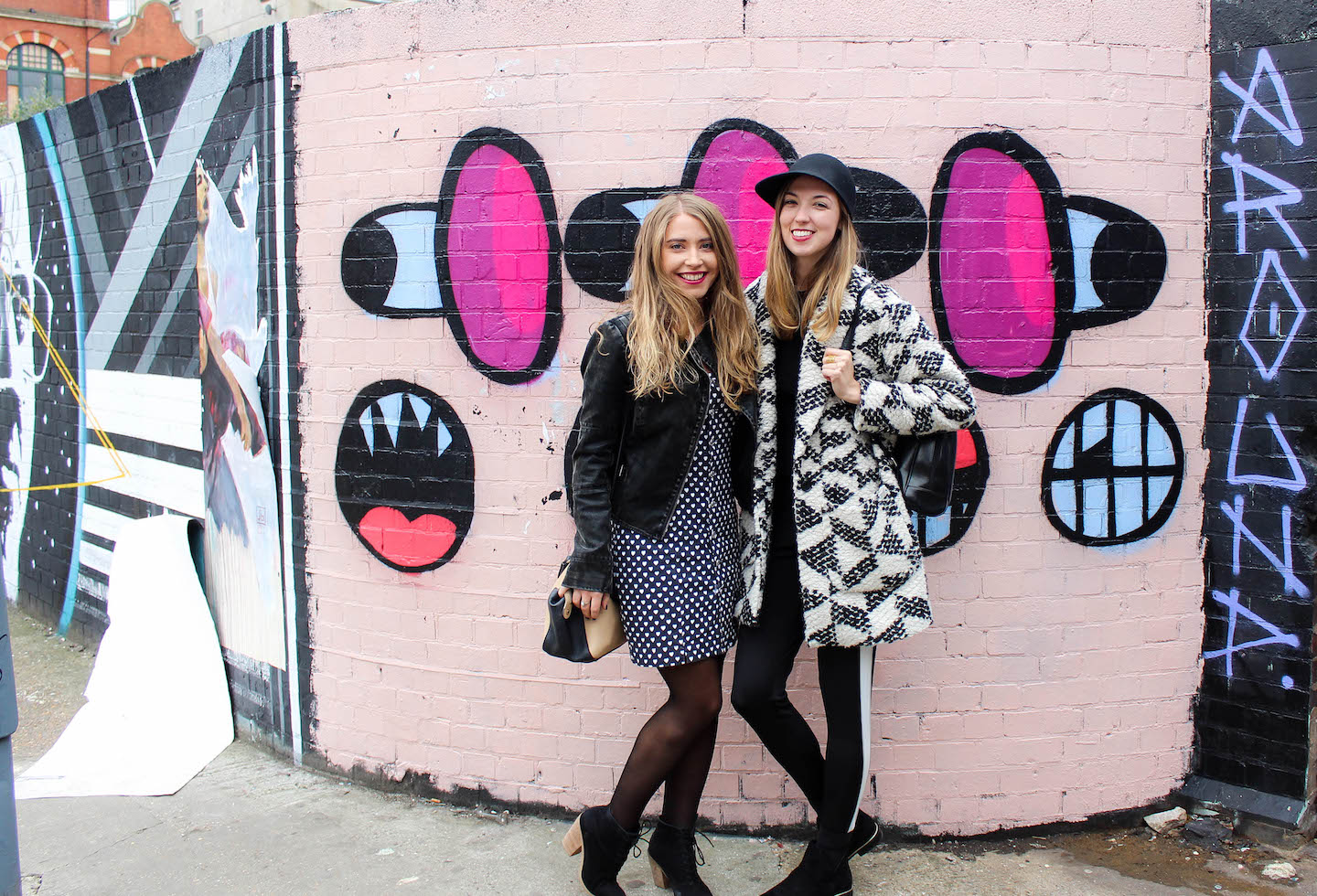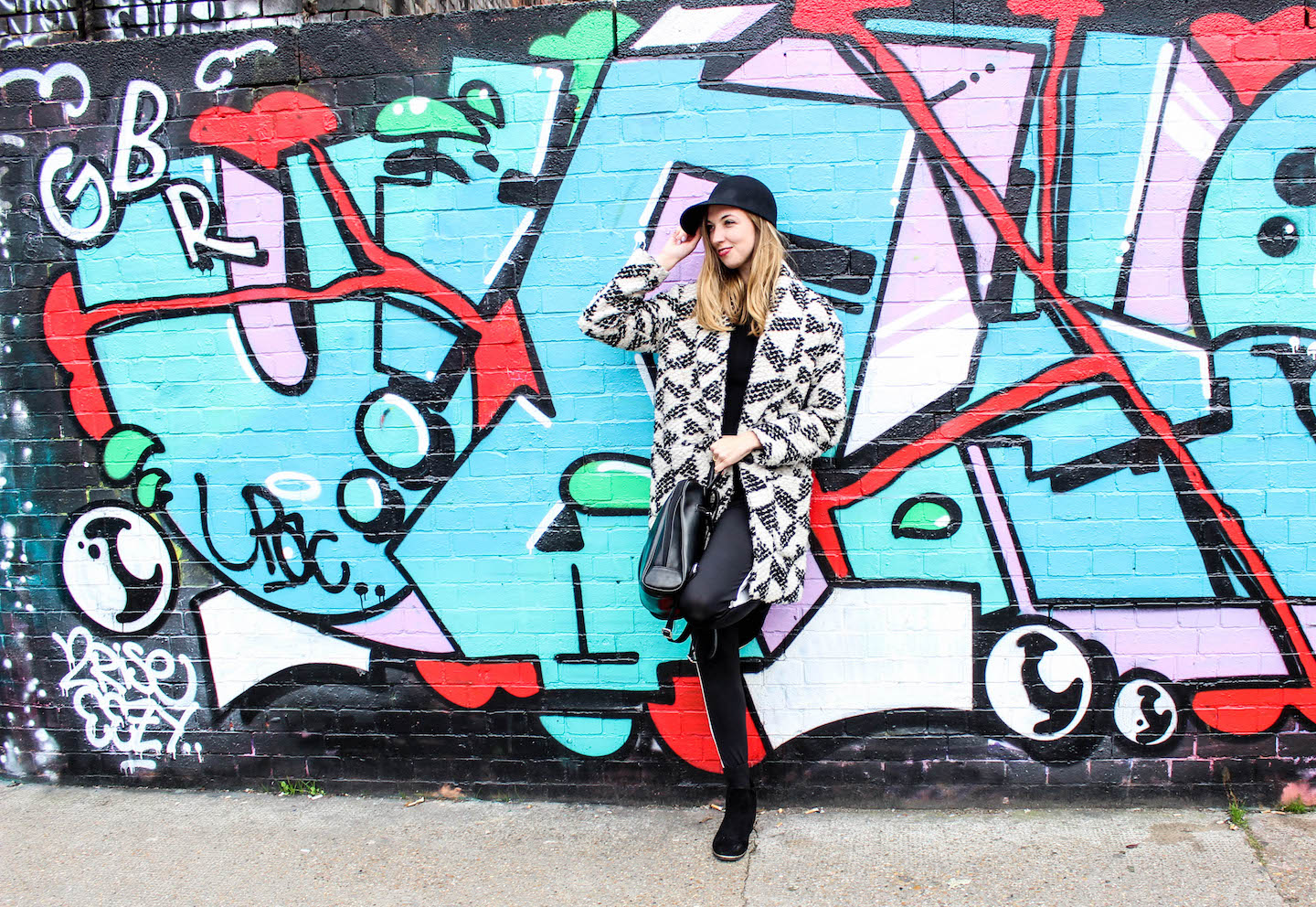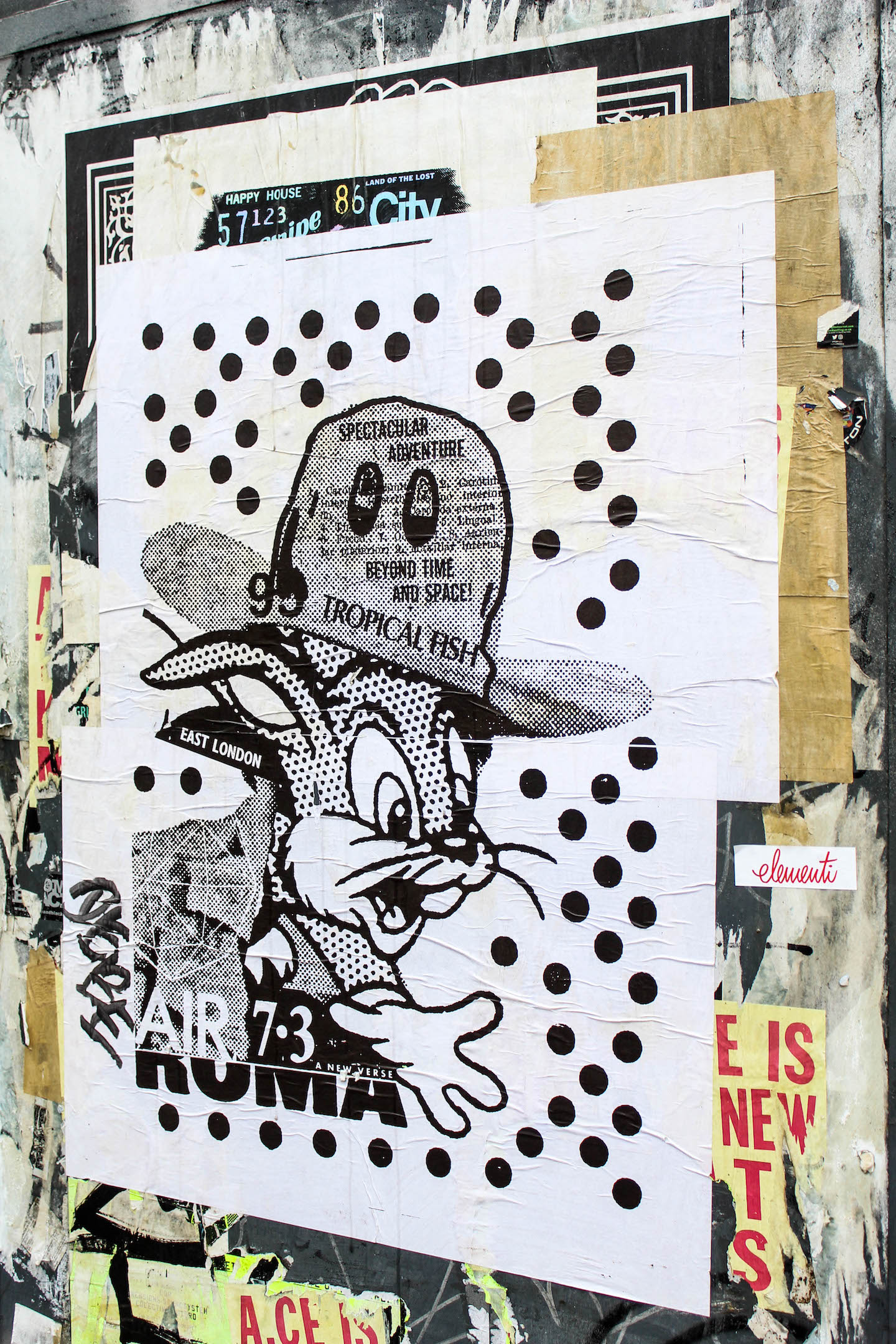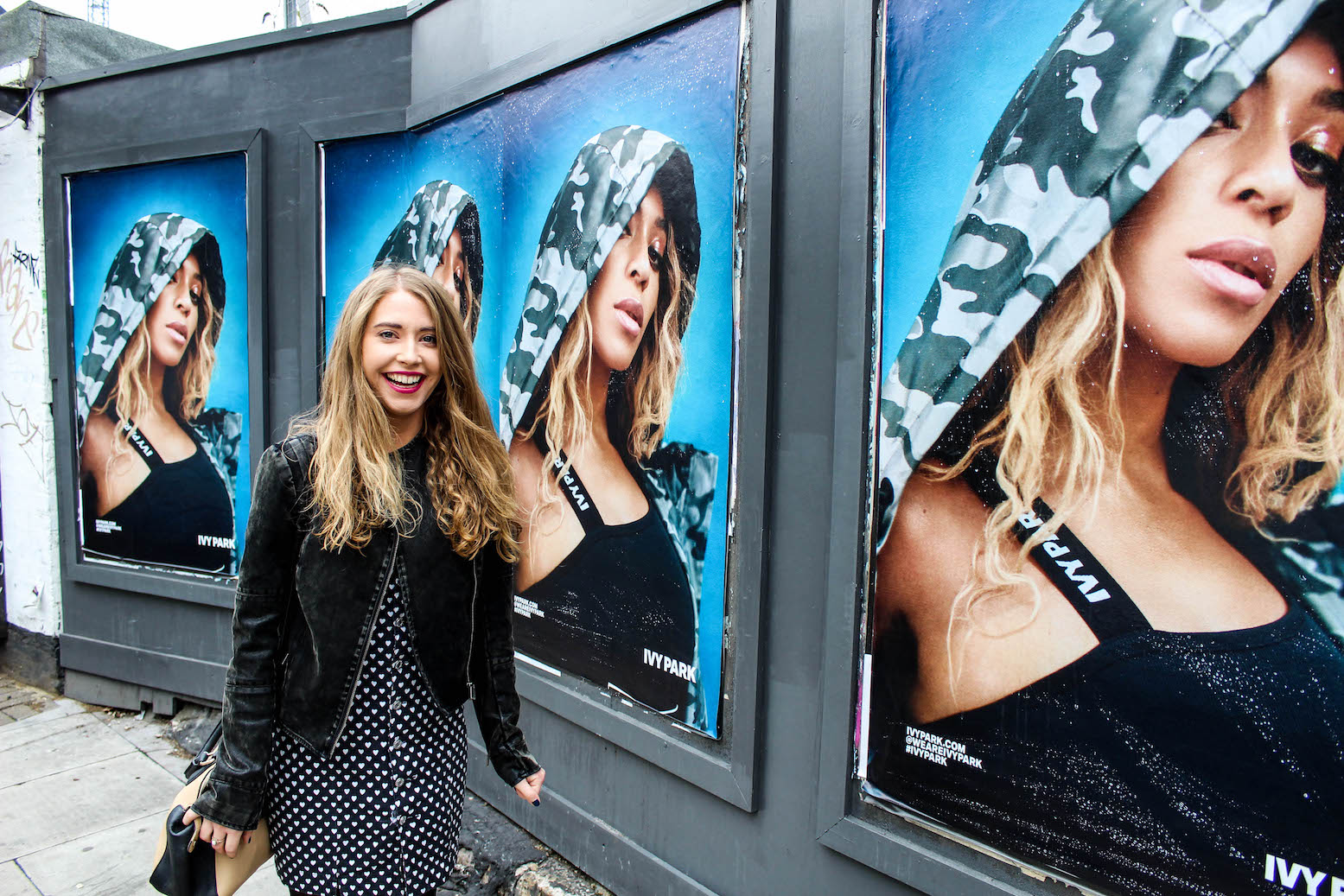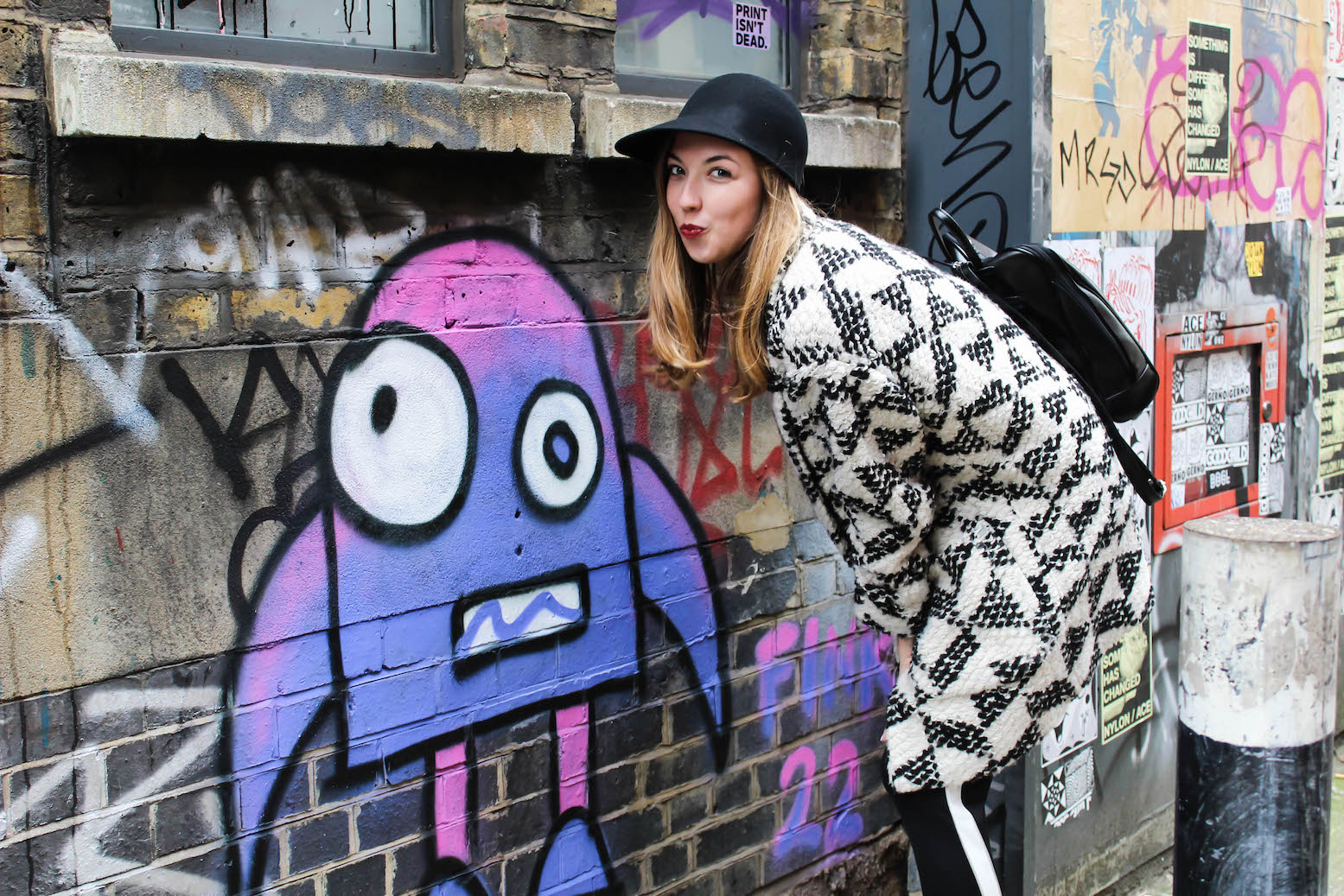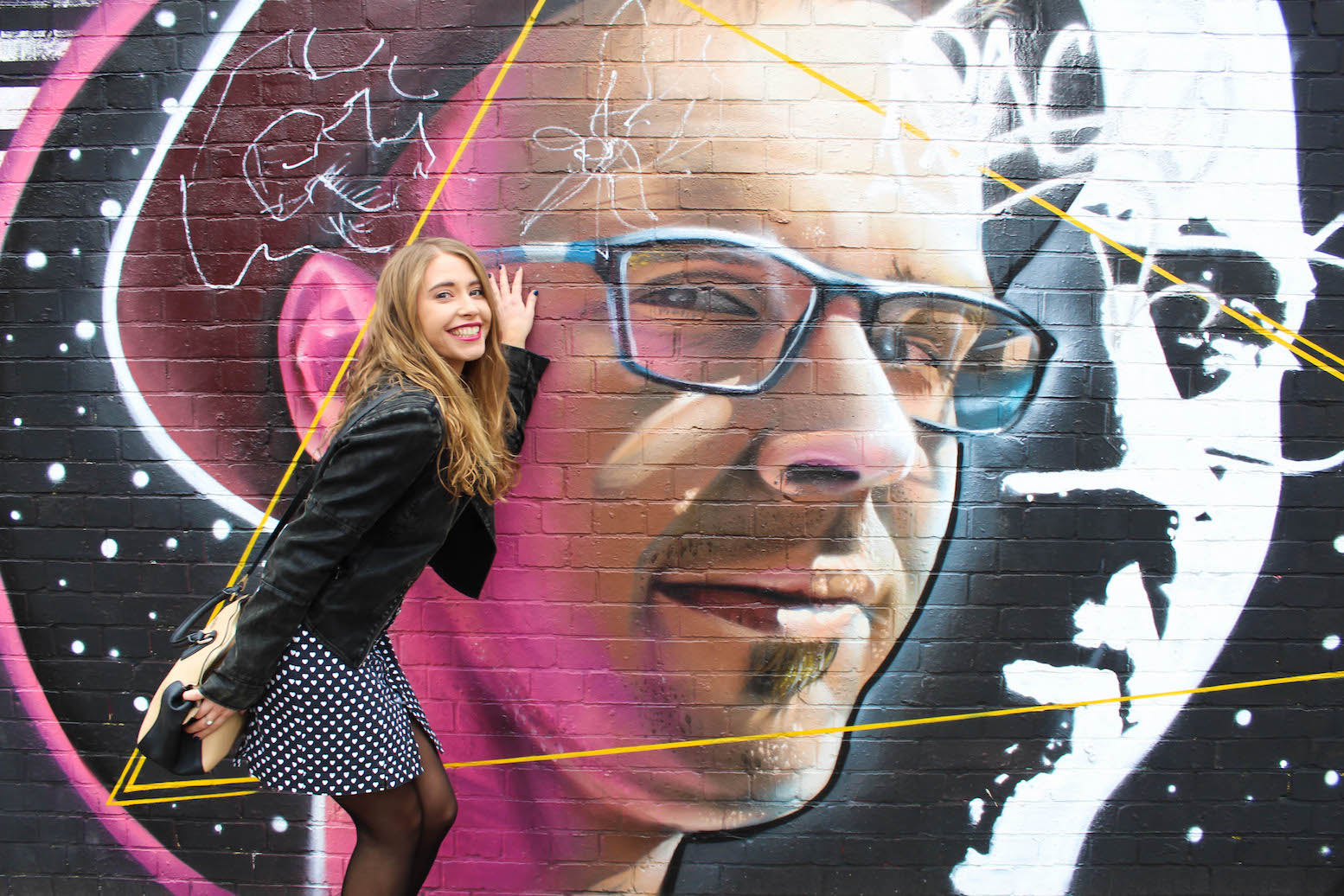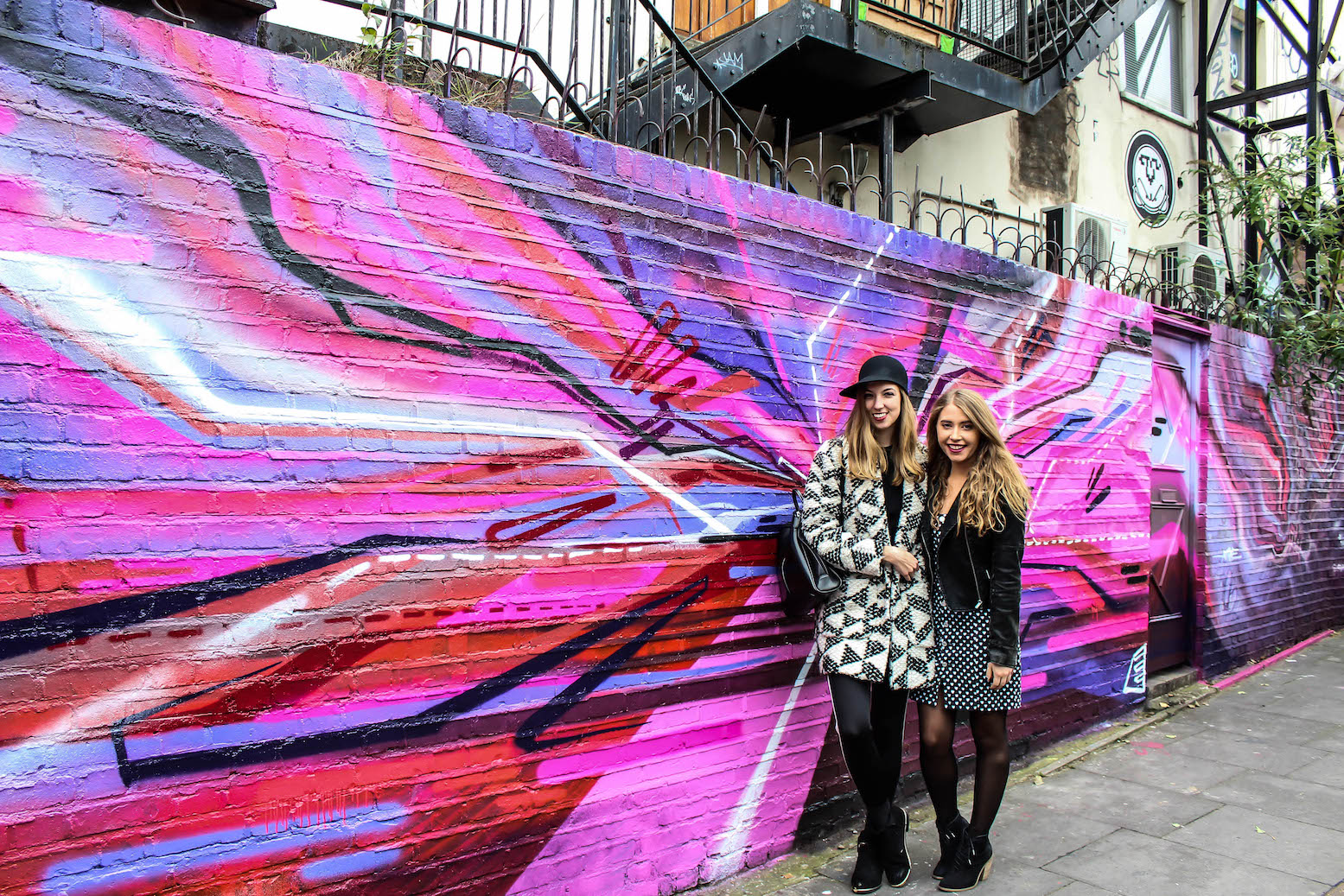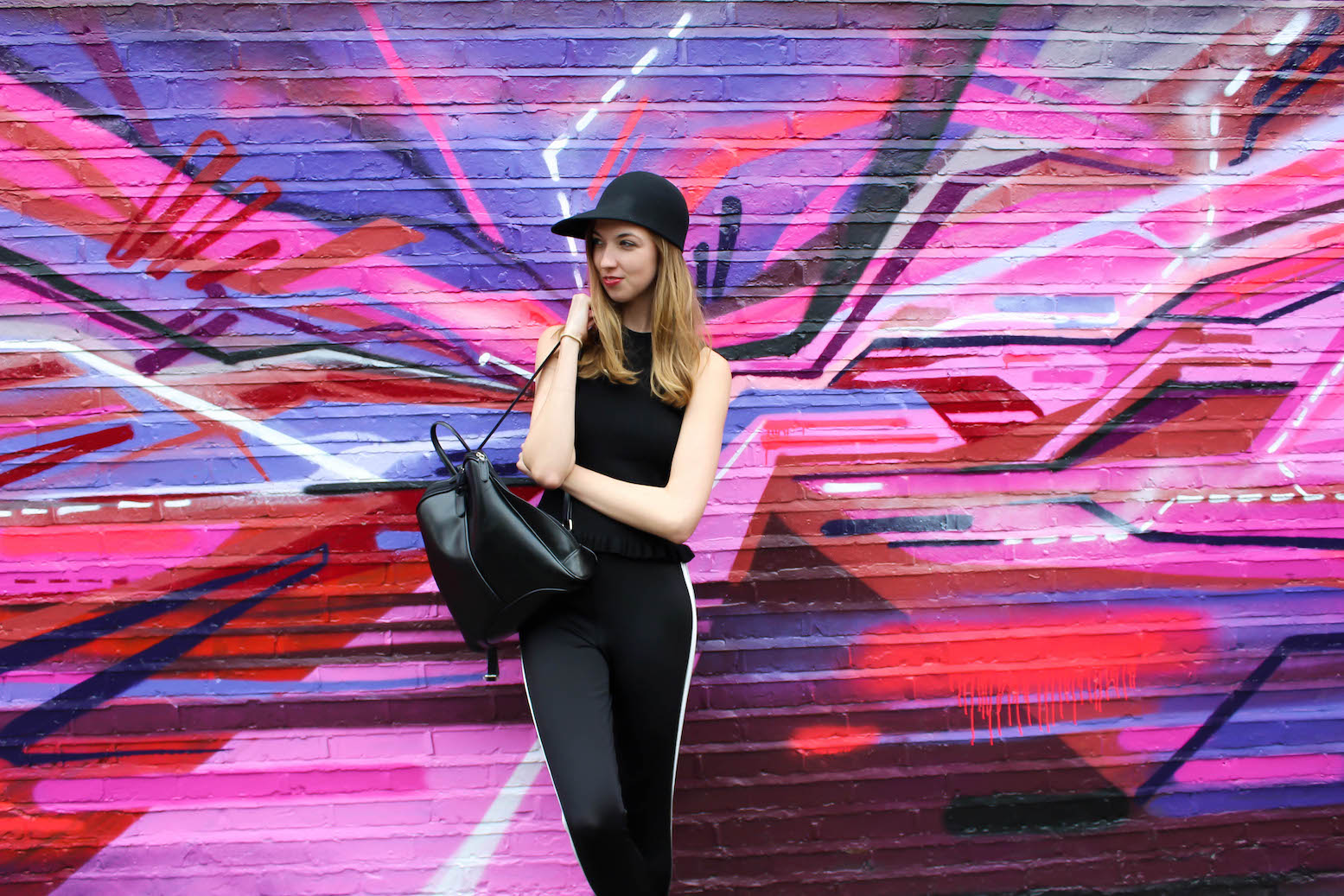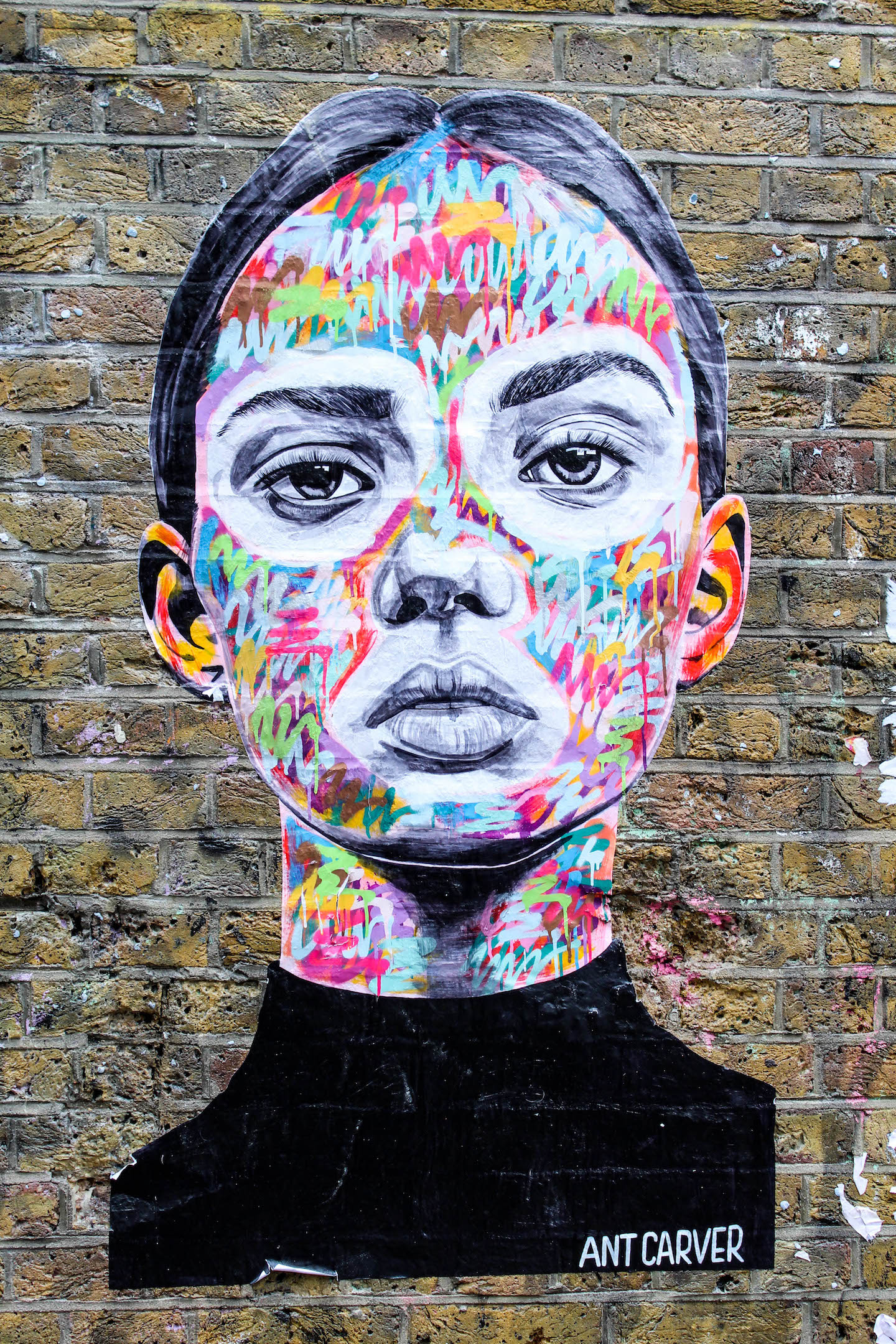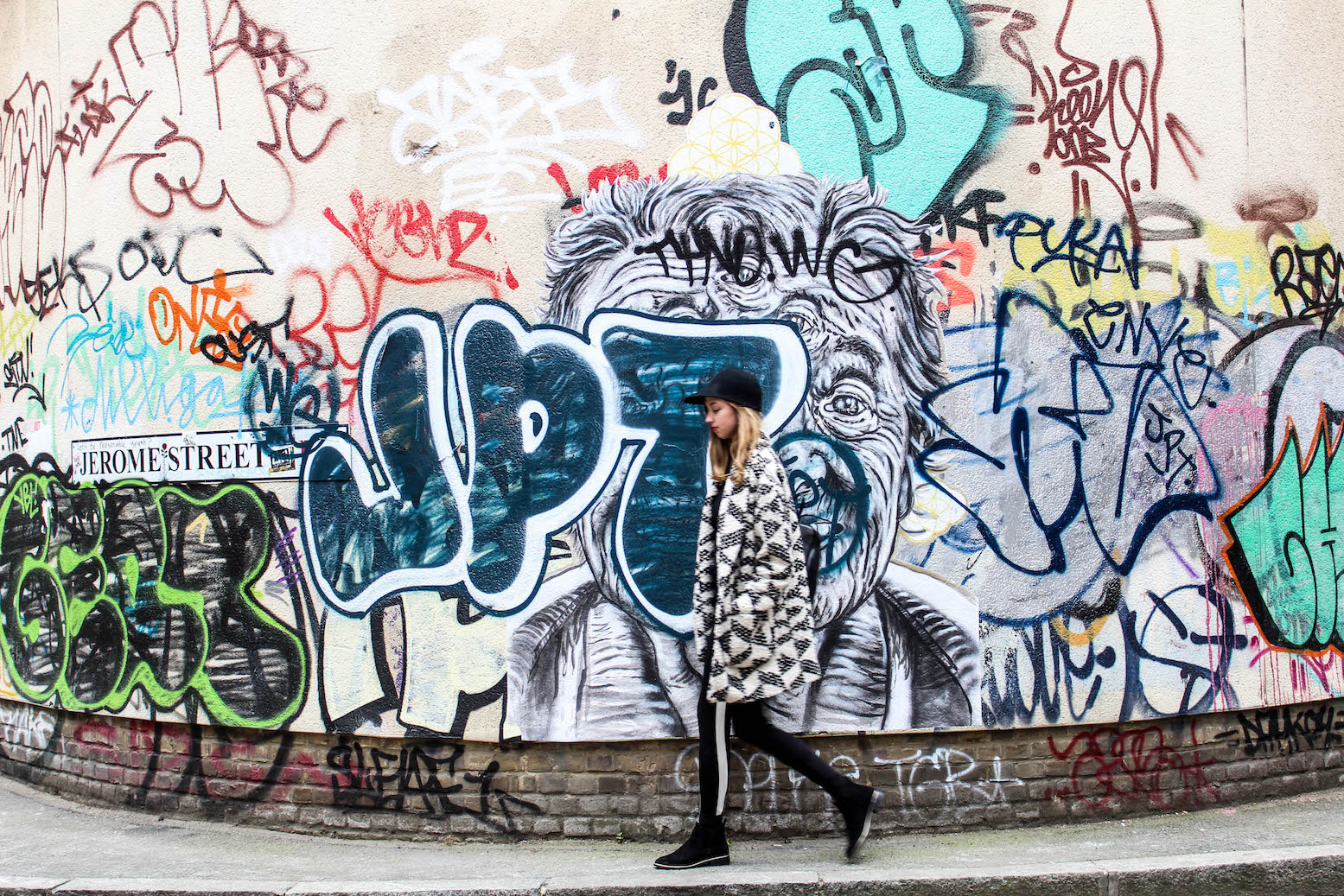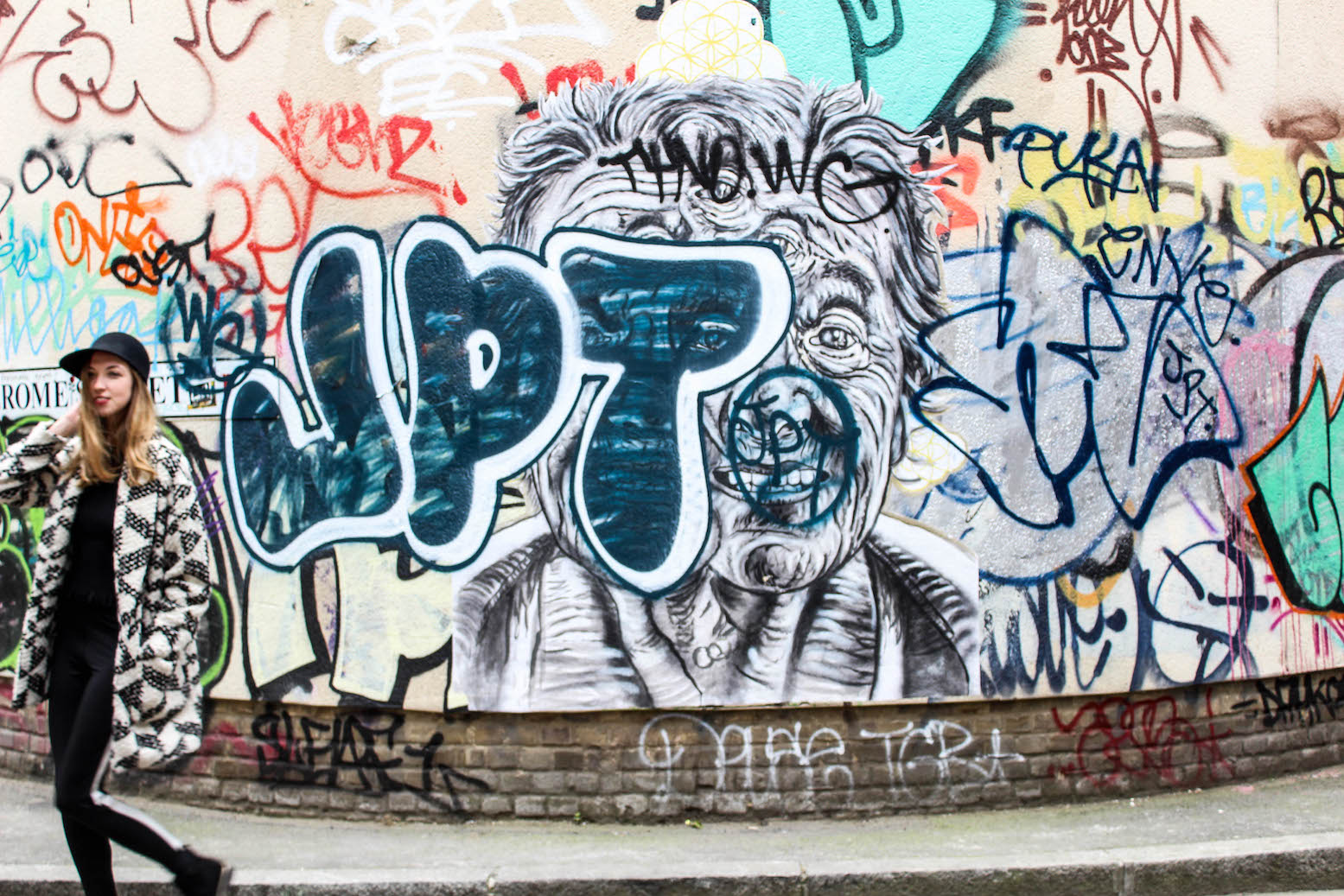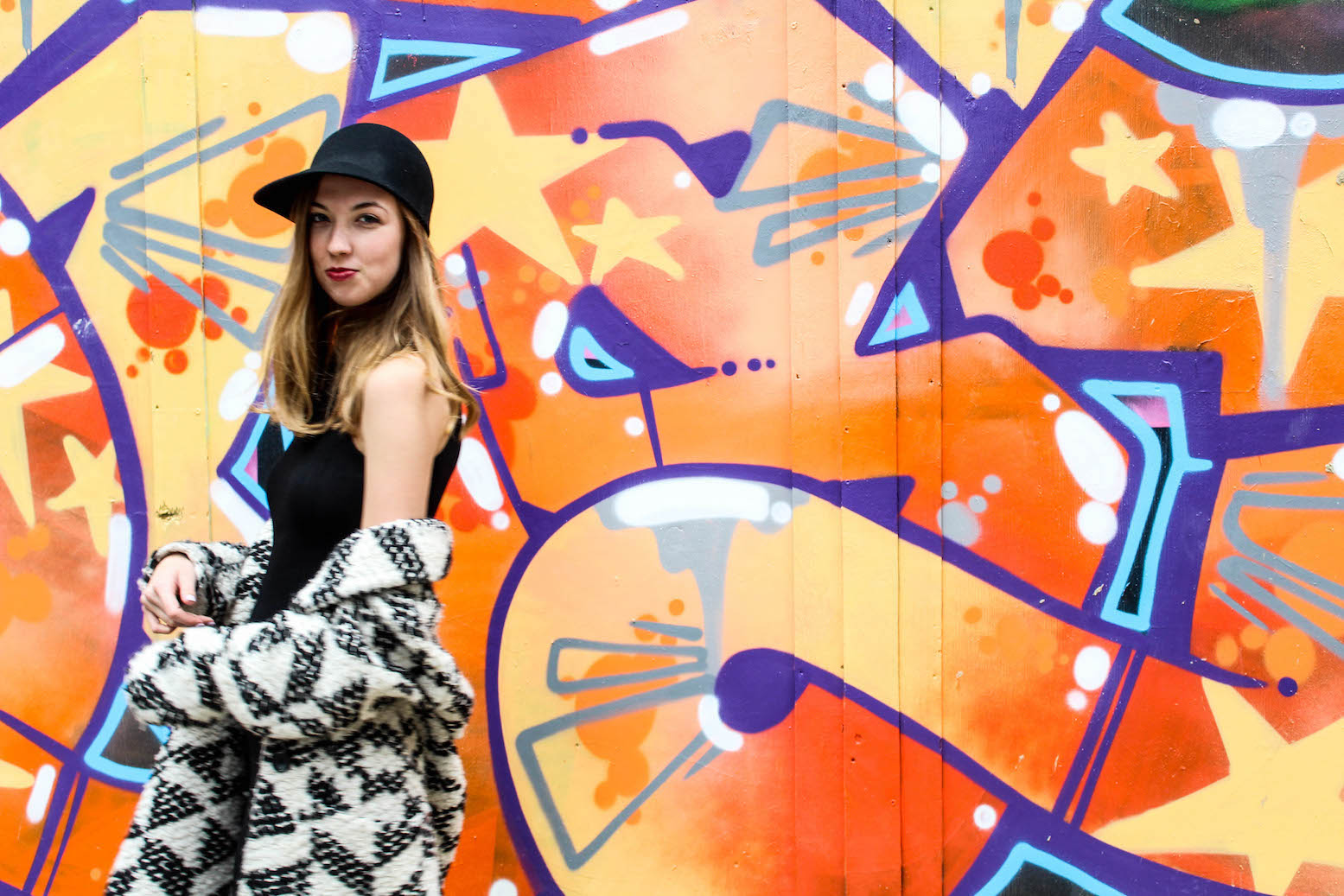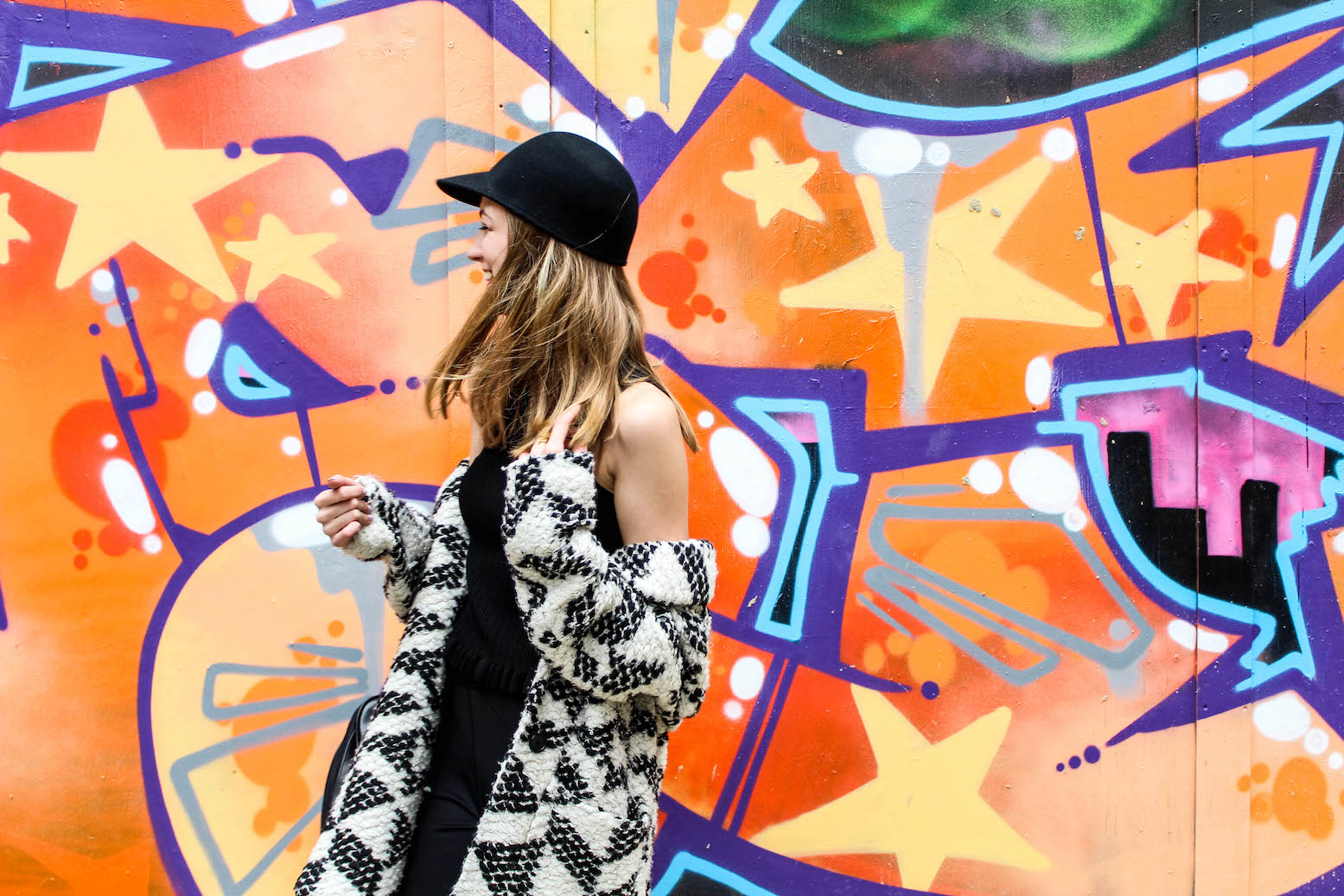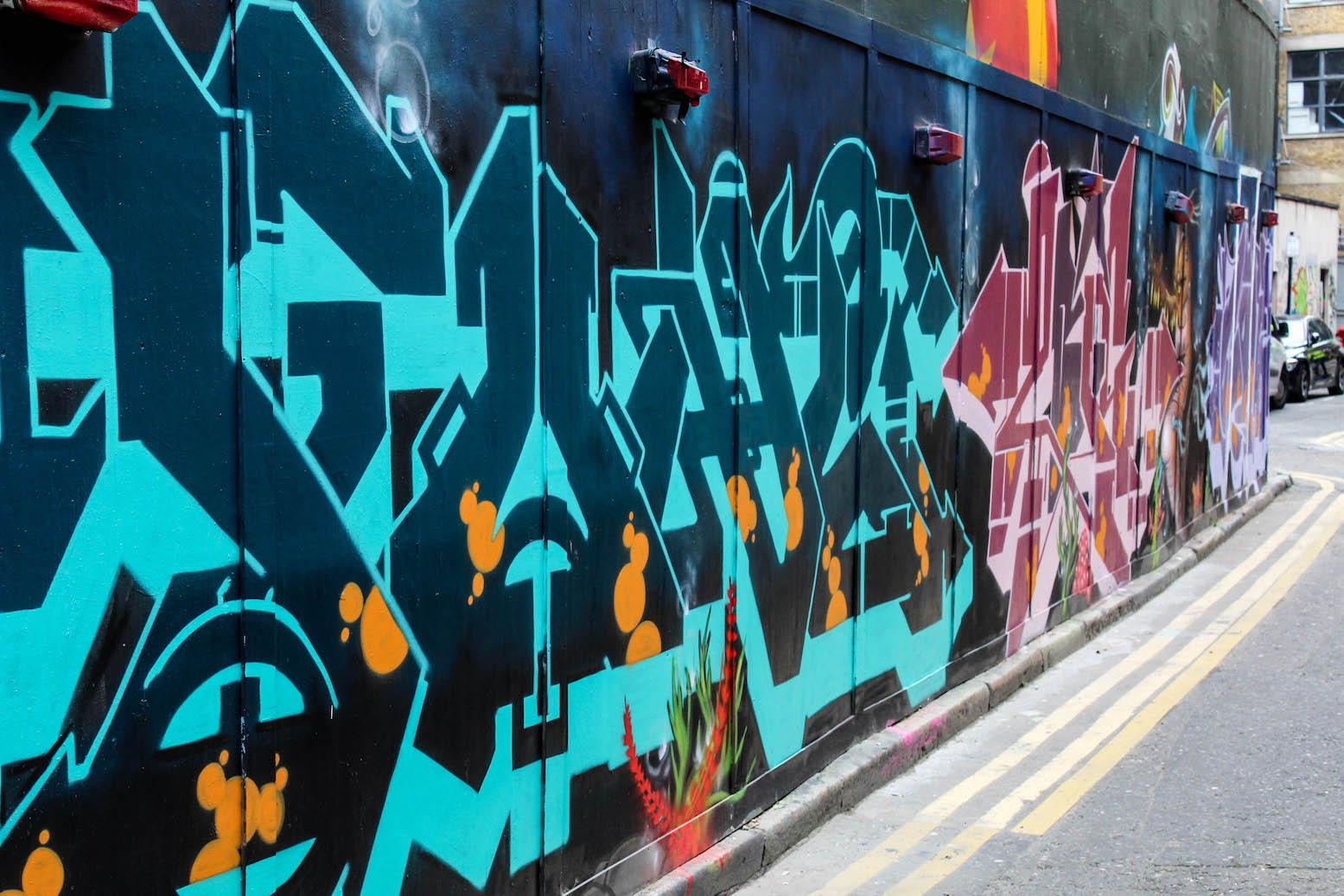 When you can wander no more and are in need of a break, head to Brick Lane and stop in some of Shoreditch's famous vintage stores. We loved the Rokit in this location because it is well organized & has beautiful reworked sweaters!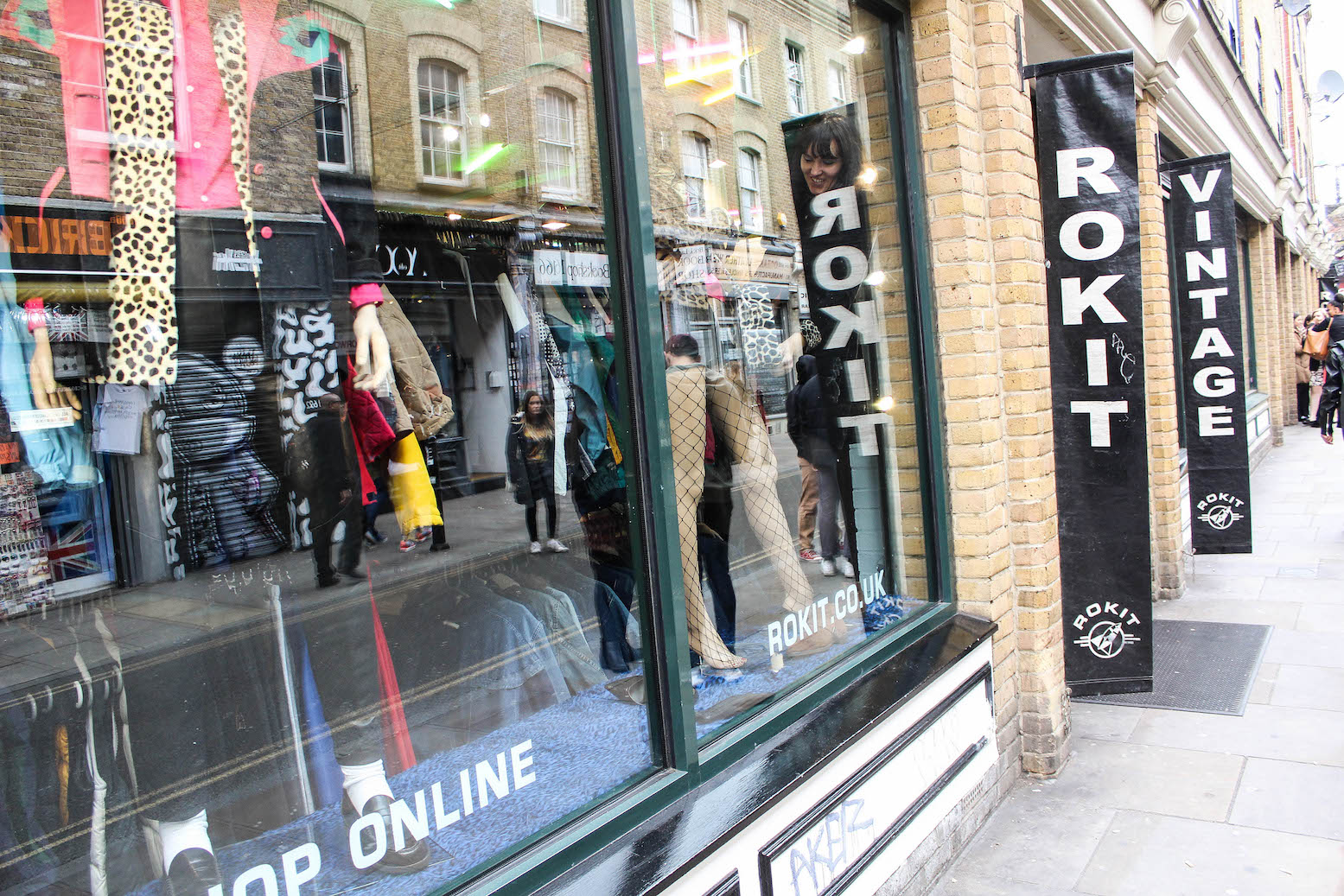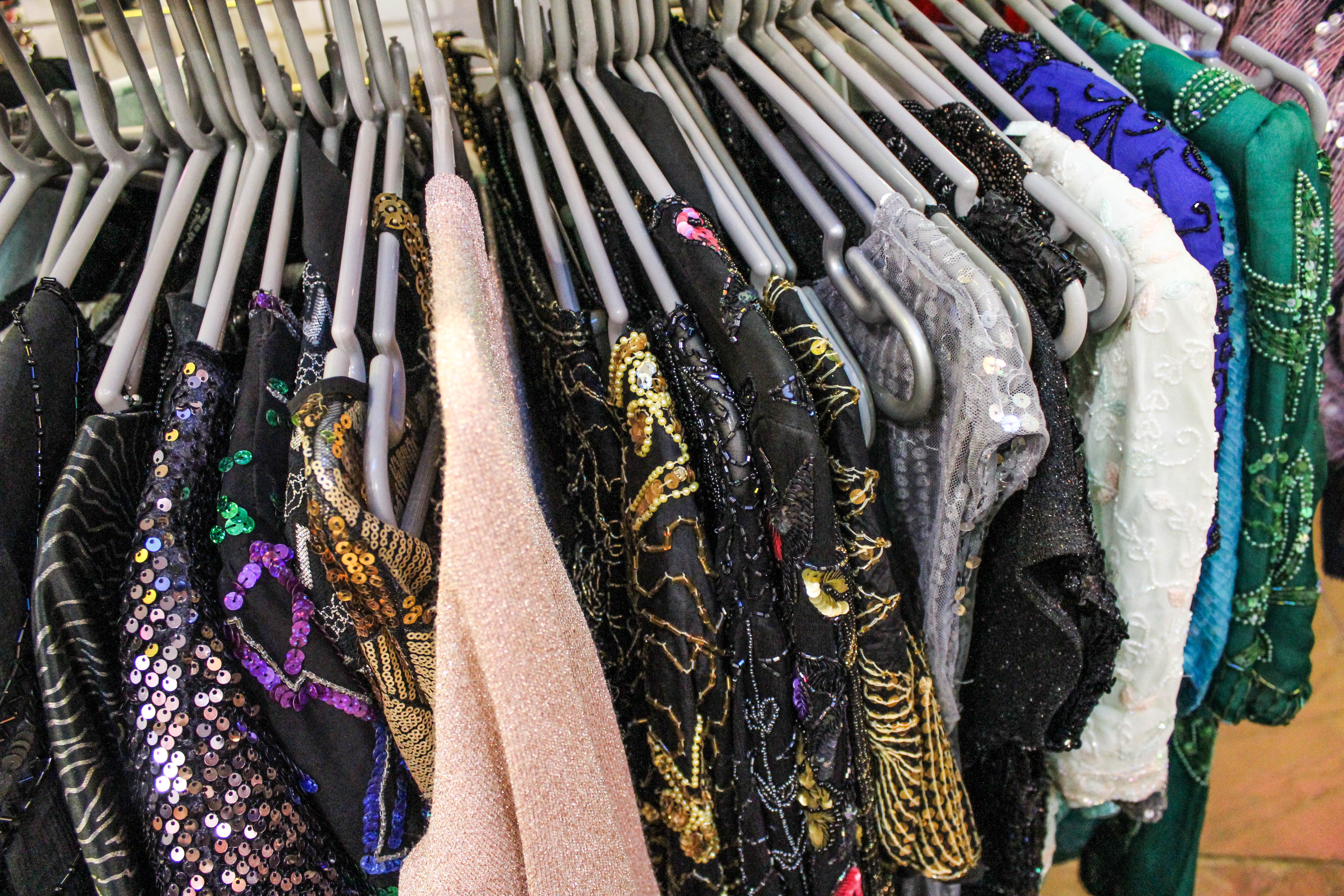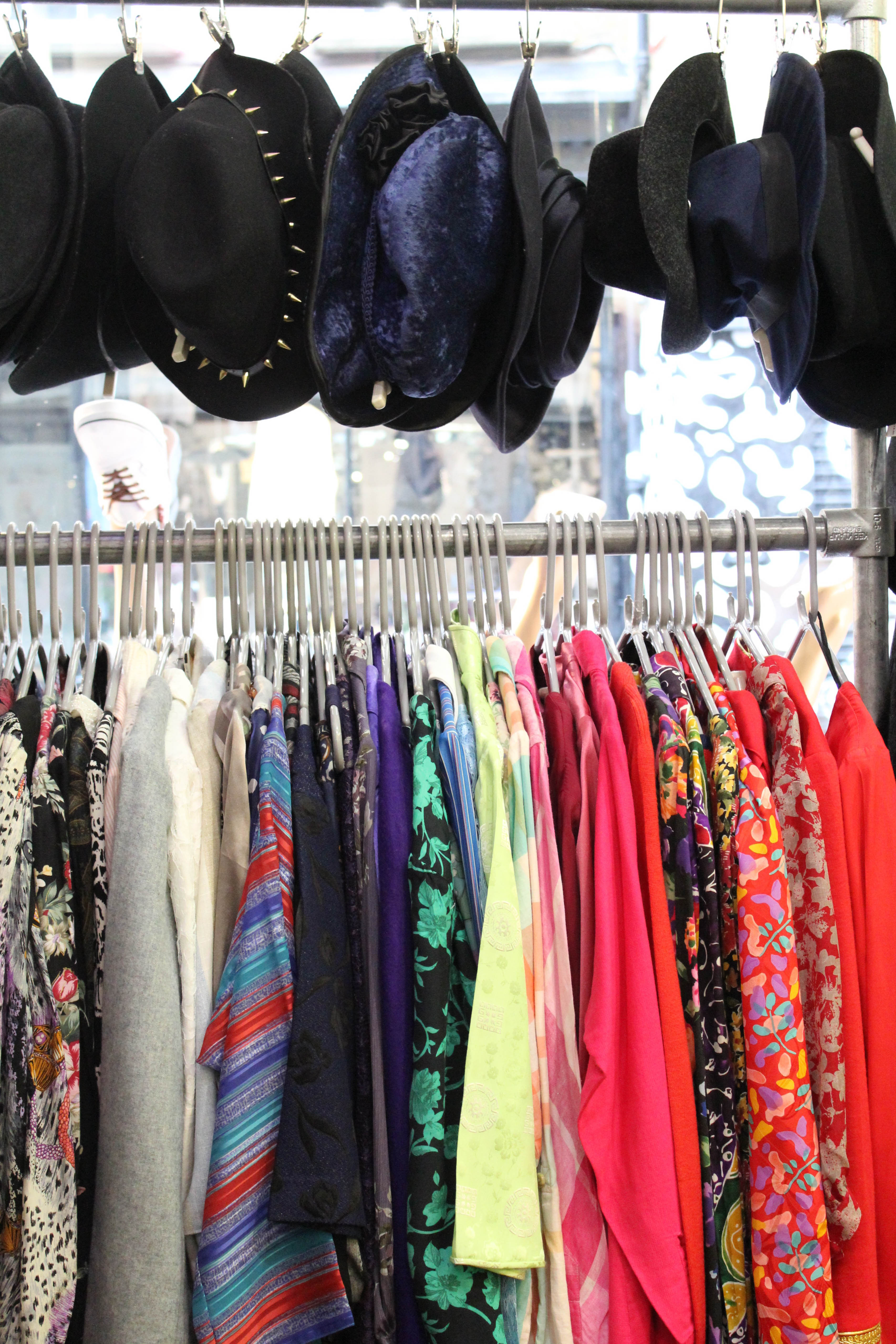 All this walking makes us hungry! Fortunately, an endless array of bakeries are at your disposal. Our pick: Kahaila for tea & cake.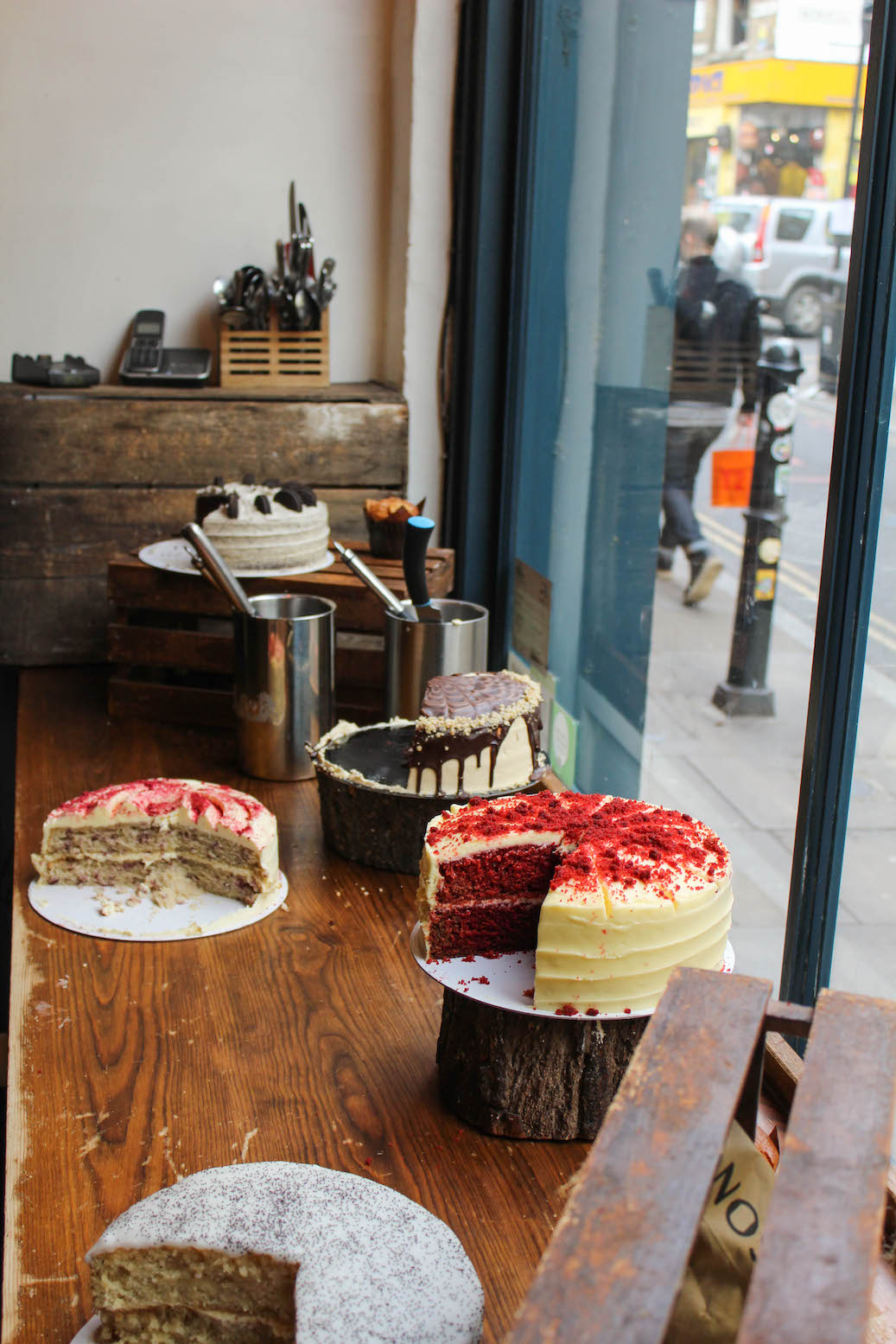 And for the road: chocolates from Dark Sugars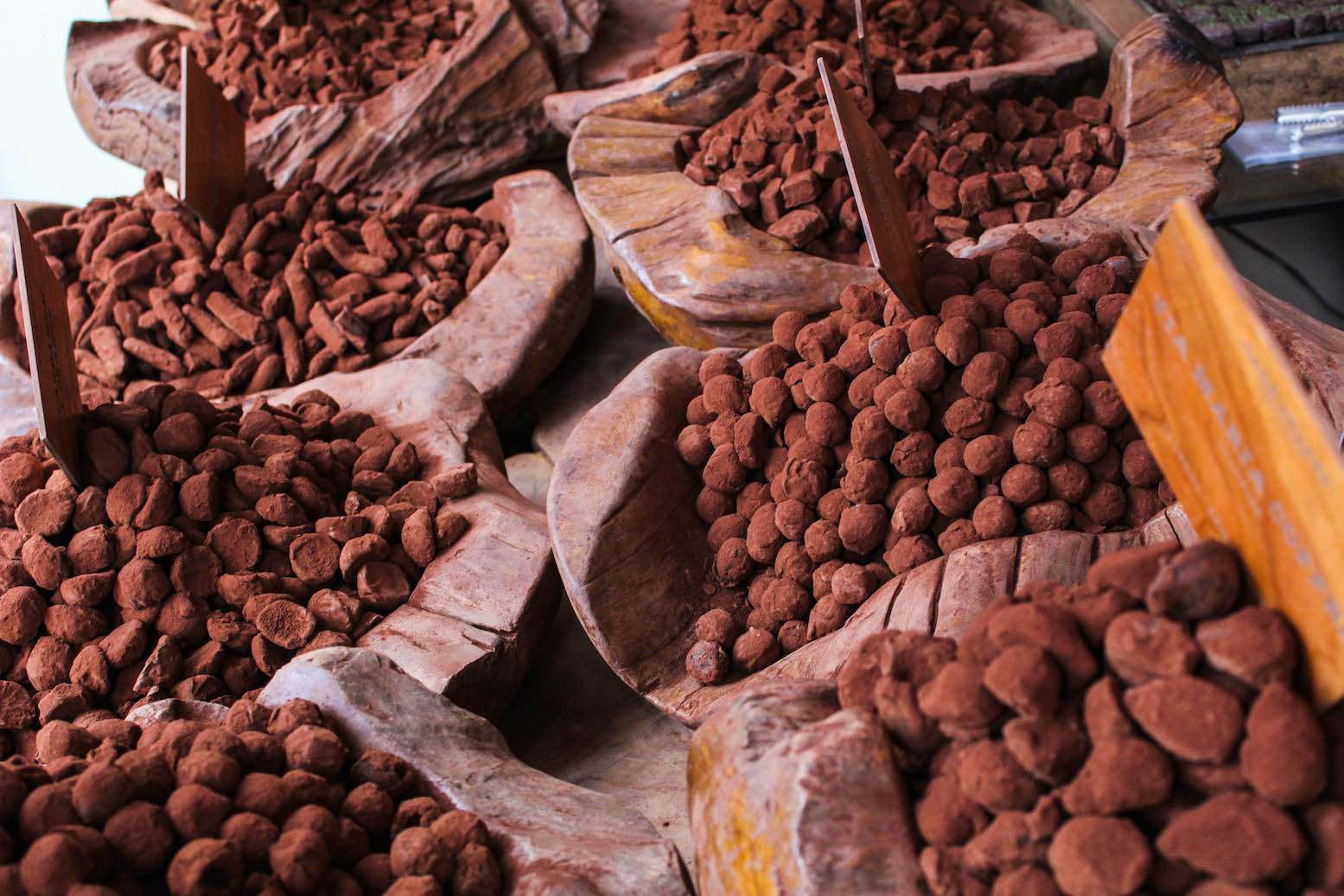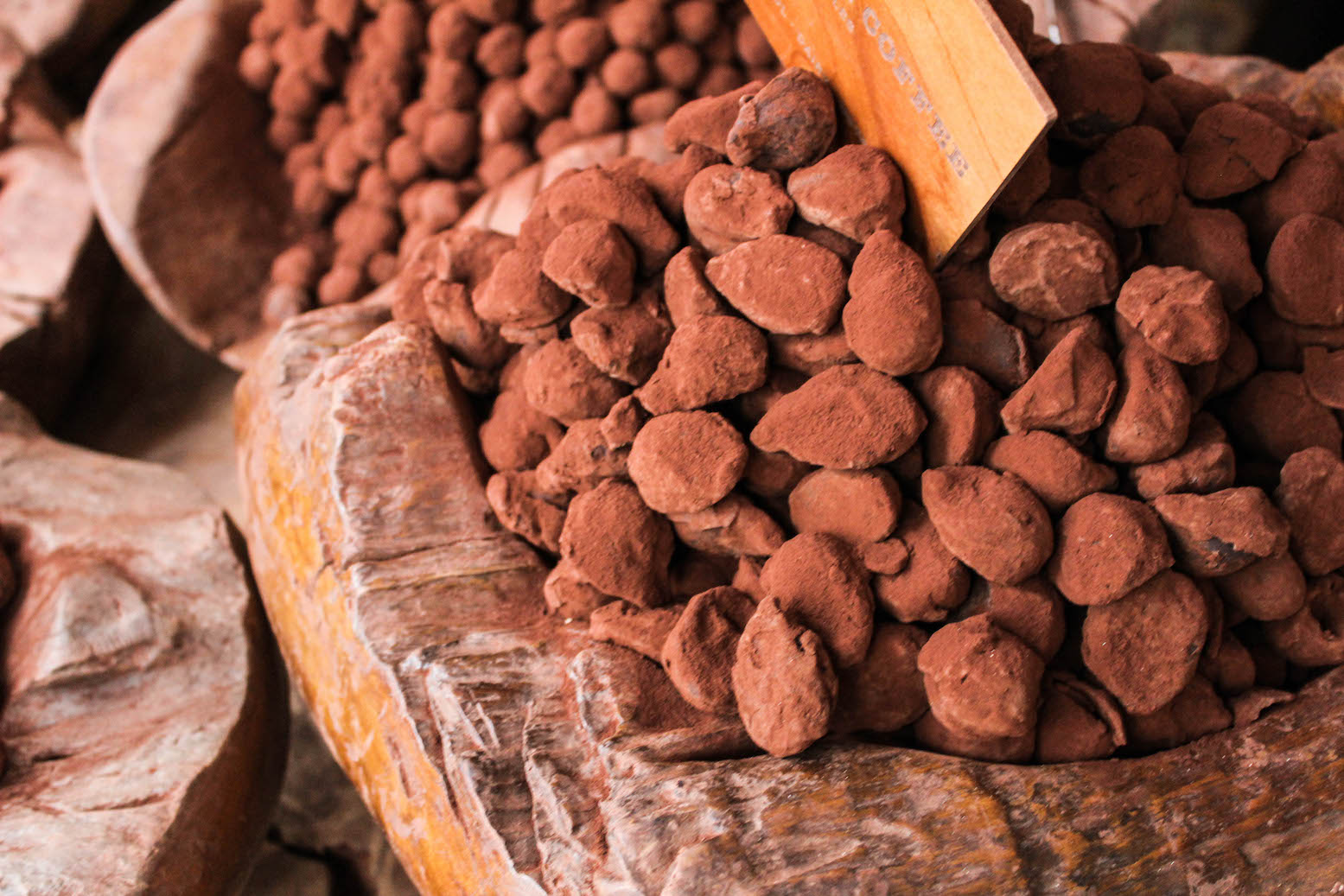 See you soon, Shoreditch!