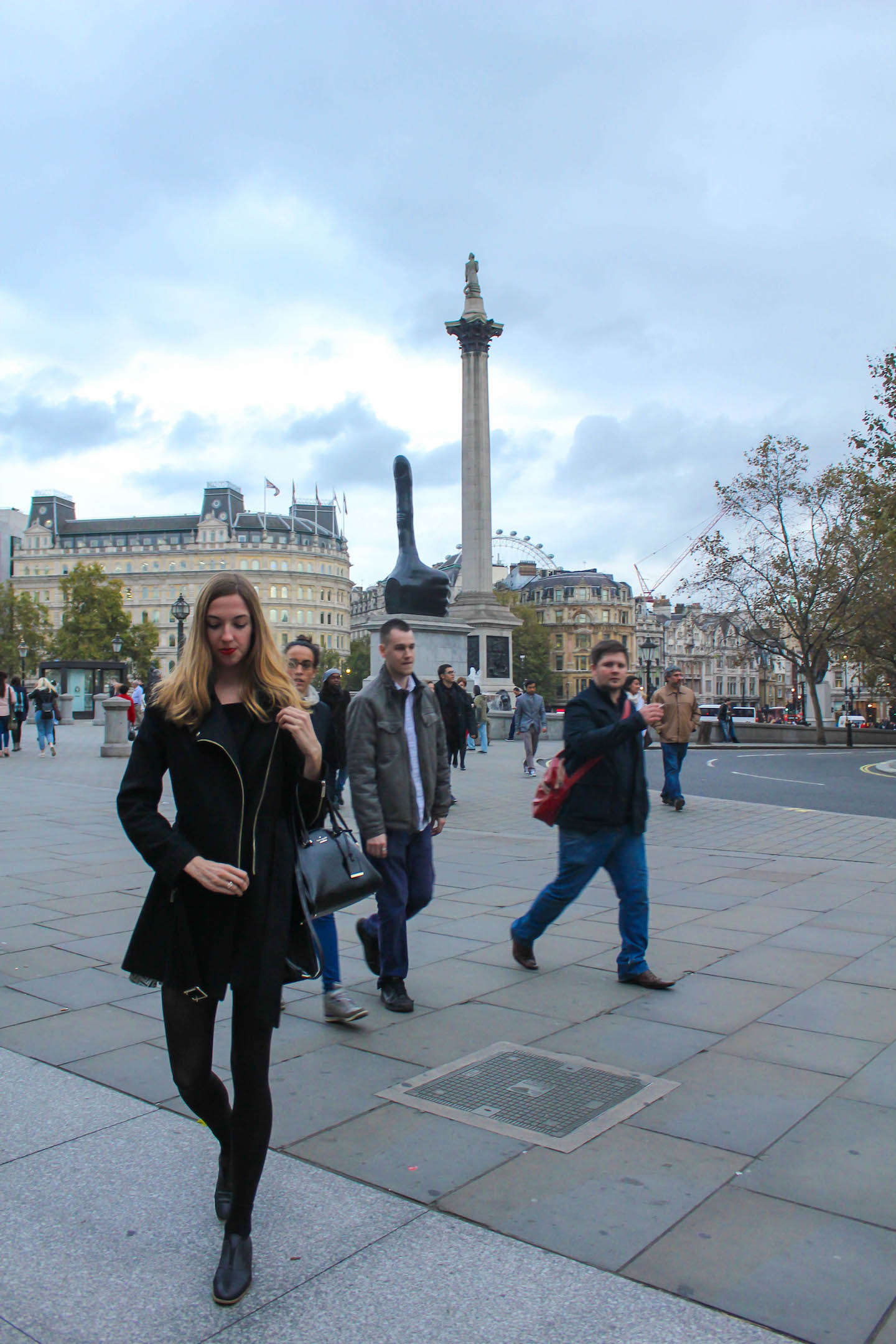 Hi loves! To all my American readers: Happy Thanksgiving! To everyone else: Happy Thursday! 🙂 I have so much to be thankful for this year, including school, the opportunity to travel, and my amazing family and friends. Two of my best friends are visiting from the states right now for the holiday and while we are doubtful that we will be able to scrounge up a turkey this year, the important thing is that we are together.
This year, I am especially thankful to live in London; to be able to explore this beautiful city from its most touristy streets to its highest rooftops and tiny hidden speakeasies. London is definitely growing on me and I'm already starting to wonder whether I would like to stay here after school and if so, how to go about doing that when it is apparently hard to get a work visa. For now though, I'm trying to make the most of every day and fill it with activities that you can't find anywhere else. This walk I'm about to show you is a classic: a straight shot from Trafalgar Square down to Big Ben. Whenever someone visits who hasn't been to London before, I take this walk with them if the weather is nice. It only takes about twenty minutes and is the perfect way to start the day or spend an afternoon!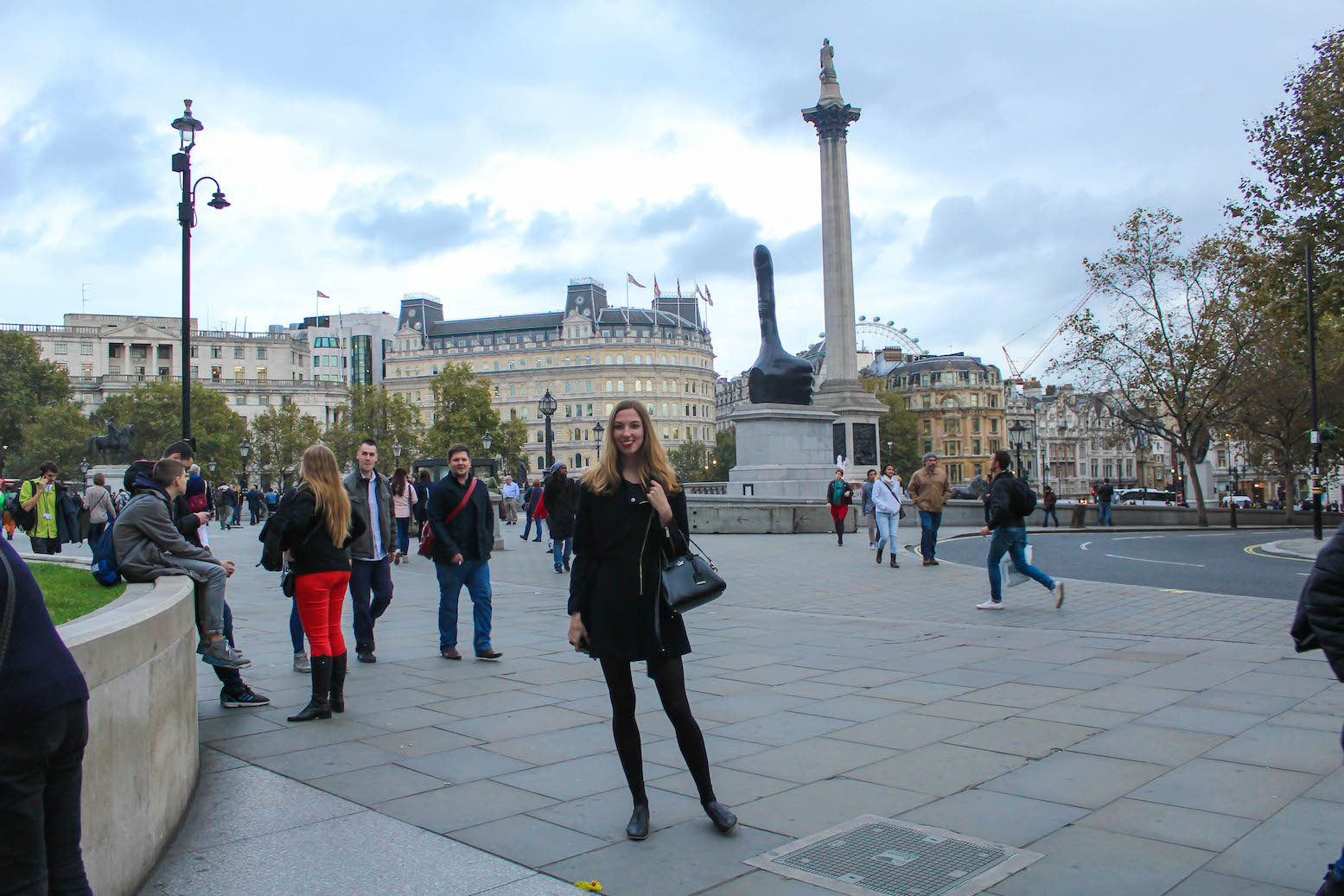 Thumbs Up! David Shrigley's commission for the Fourth Plinth is a giant thumb called Really Good, a symbol of positivity in Trafalgar Square.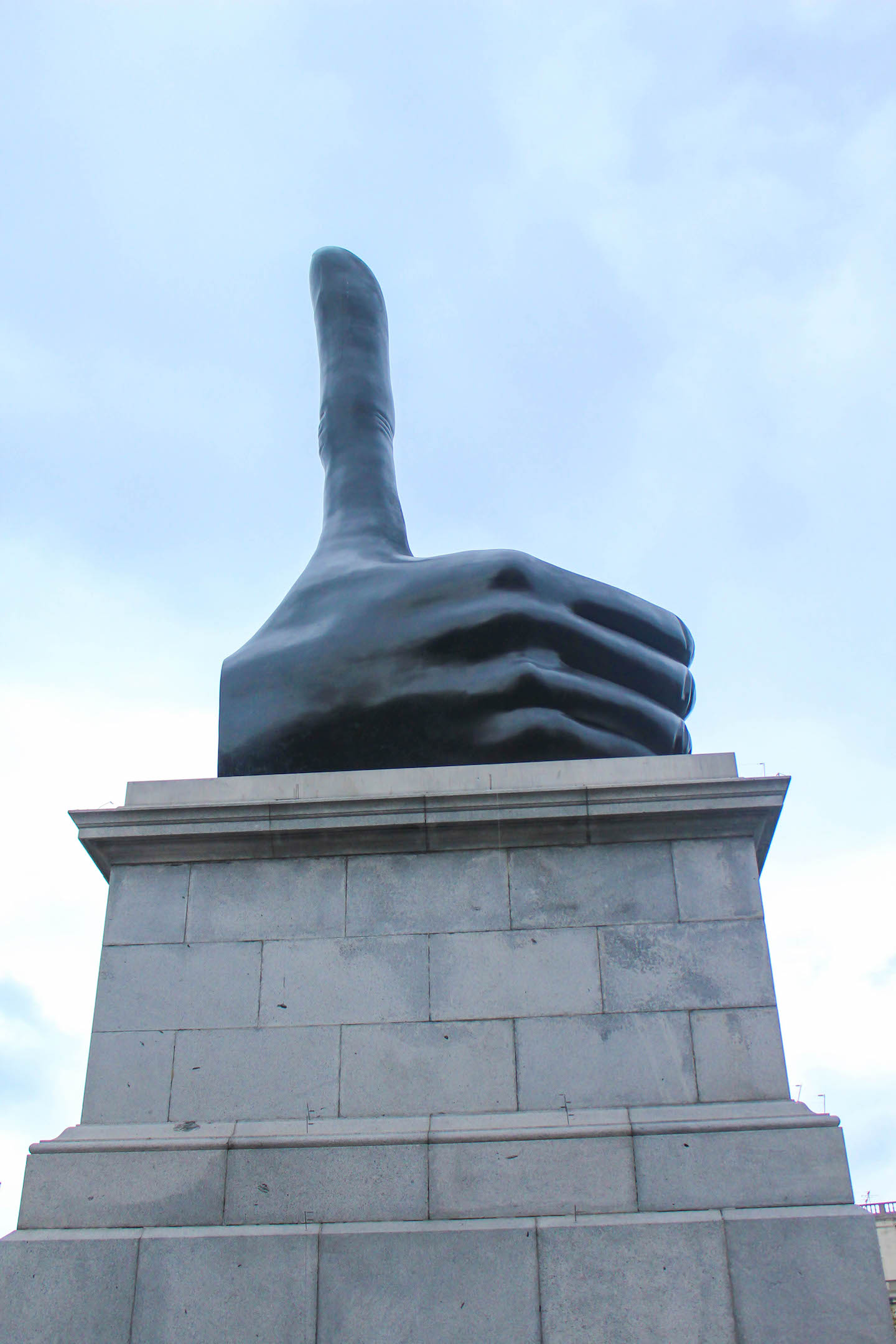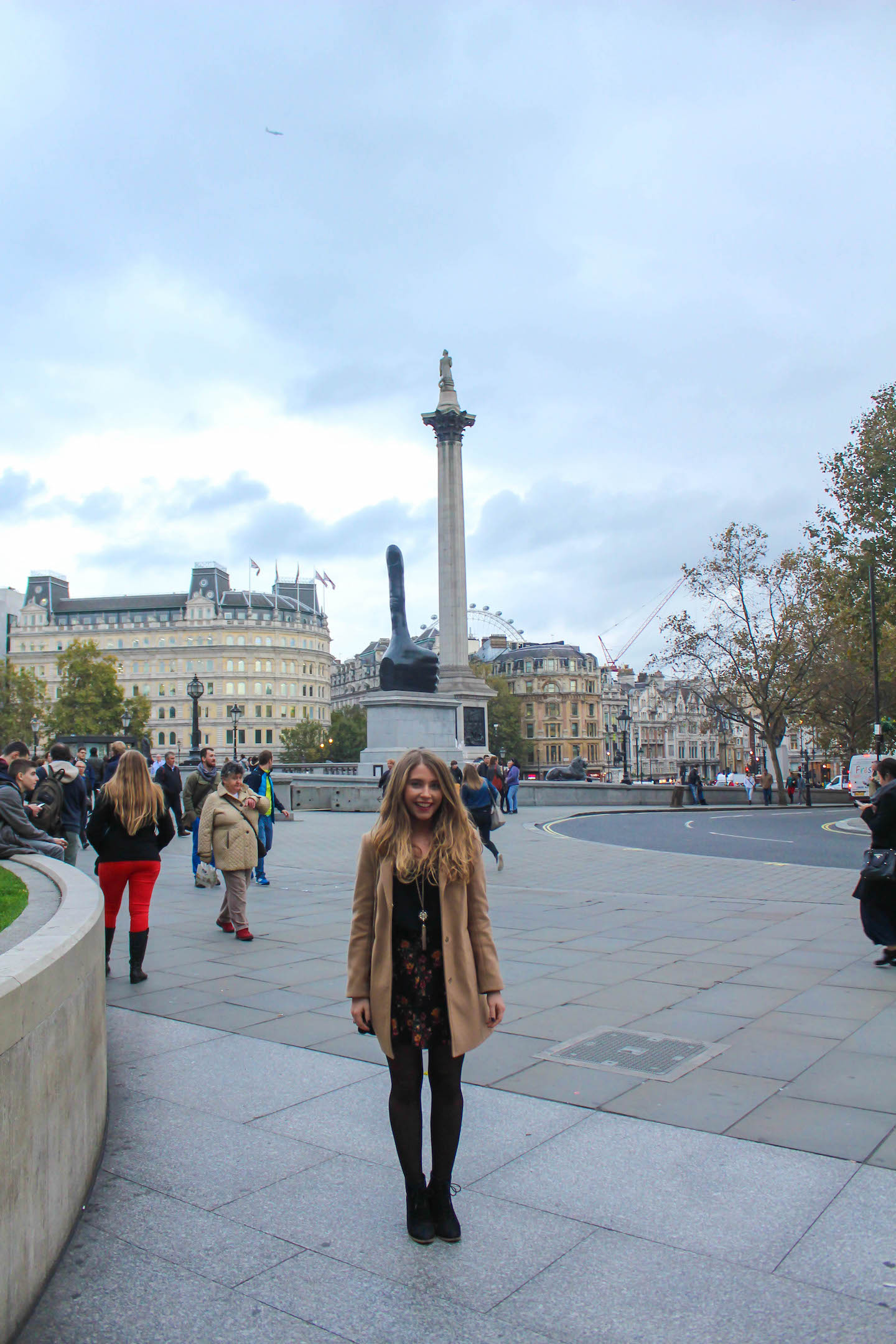 The National Gallery is a nice museum to visit before your walk. They have a permanent collection of art from the 13th- 20th century as well as special exhibitions. Right now, the Beyond Caravaggio show is on. I have to admit I was a bit disappointed as I had it in my mind that the show would be chock full of Caravaggios…it wasn't. Mainly his student's works are highlighted, with a few from the master scattered around the galleries. I figured out the hard way that this is why it's called "Beyond."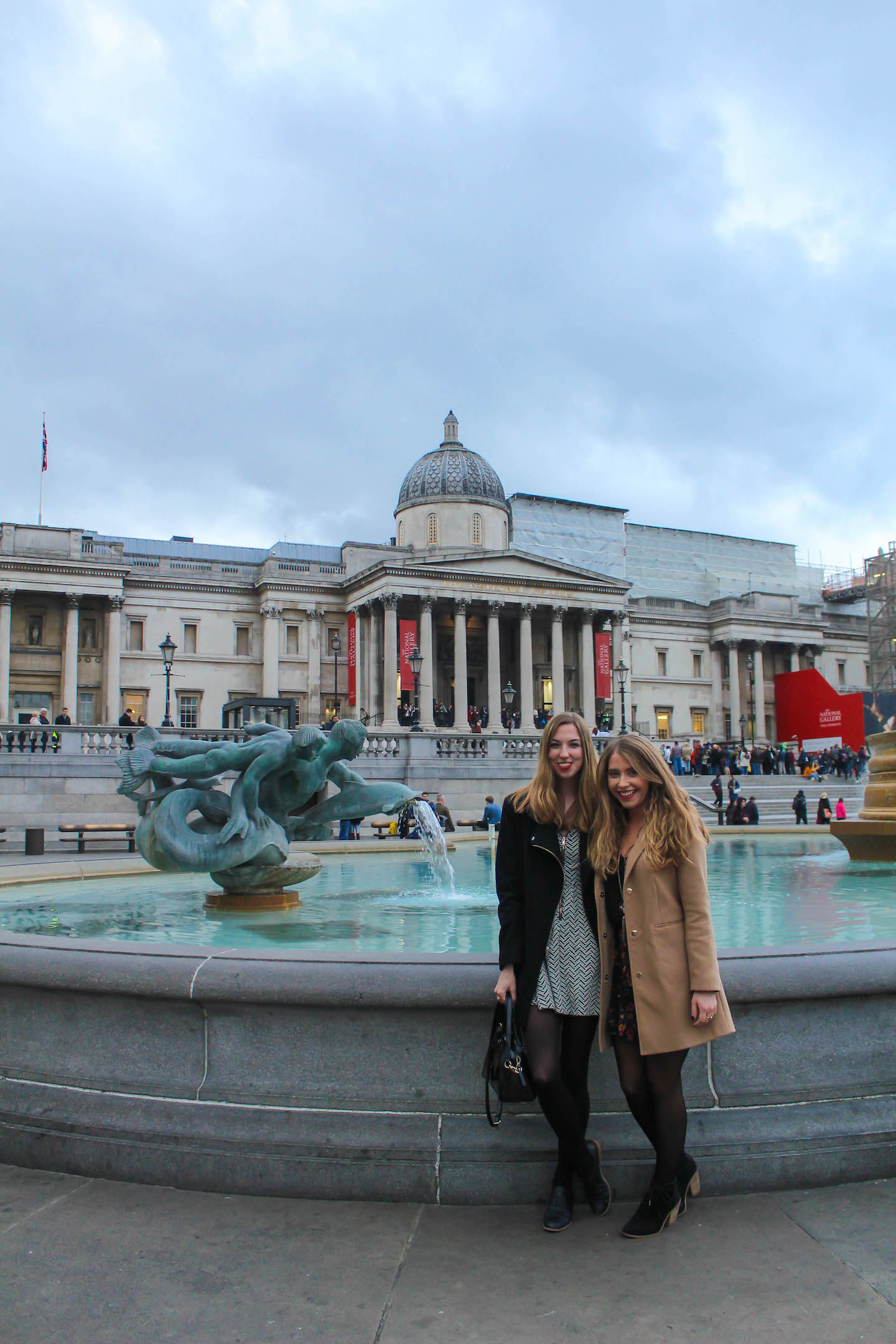 The tall obelisk is Nelson's column, built around 1840 to honor Admiral Horatio Nelson, who died at the Battle of Trafalgar in 1805.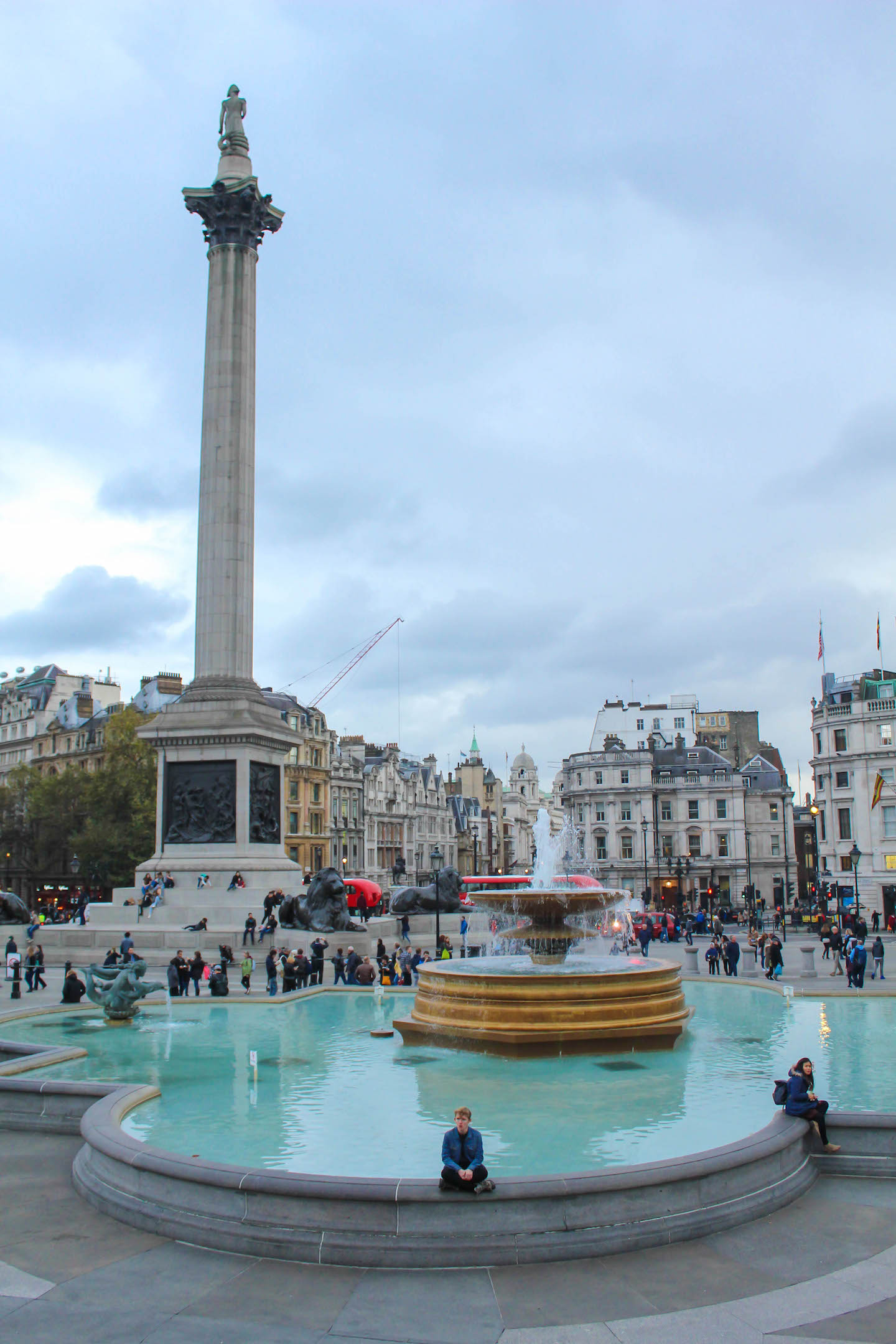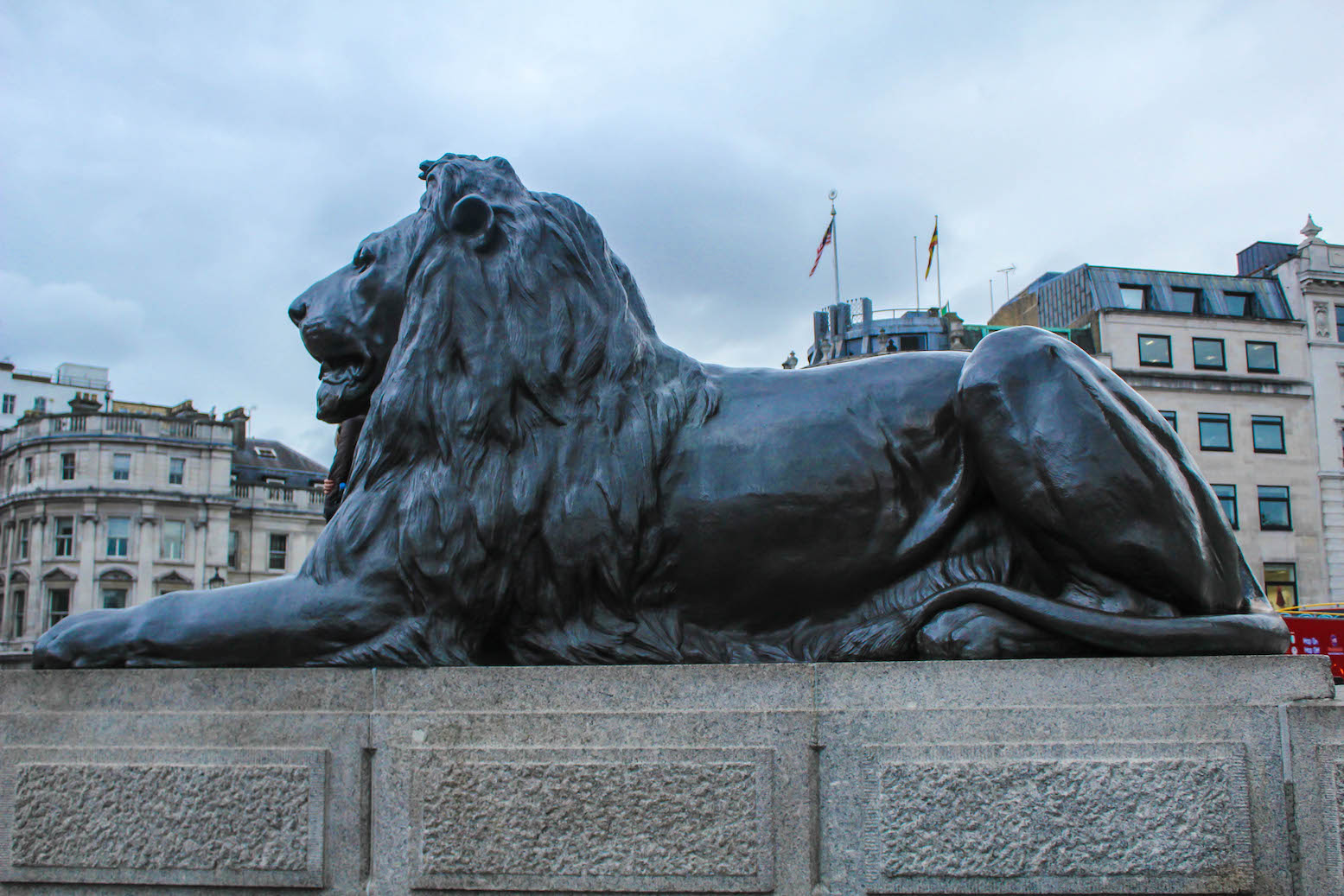 The London Eye! I haven't been, but I know the ride takes about 30 minutes and has, of course, stunning city views. Make sure to go on a clear day!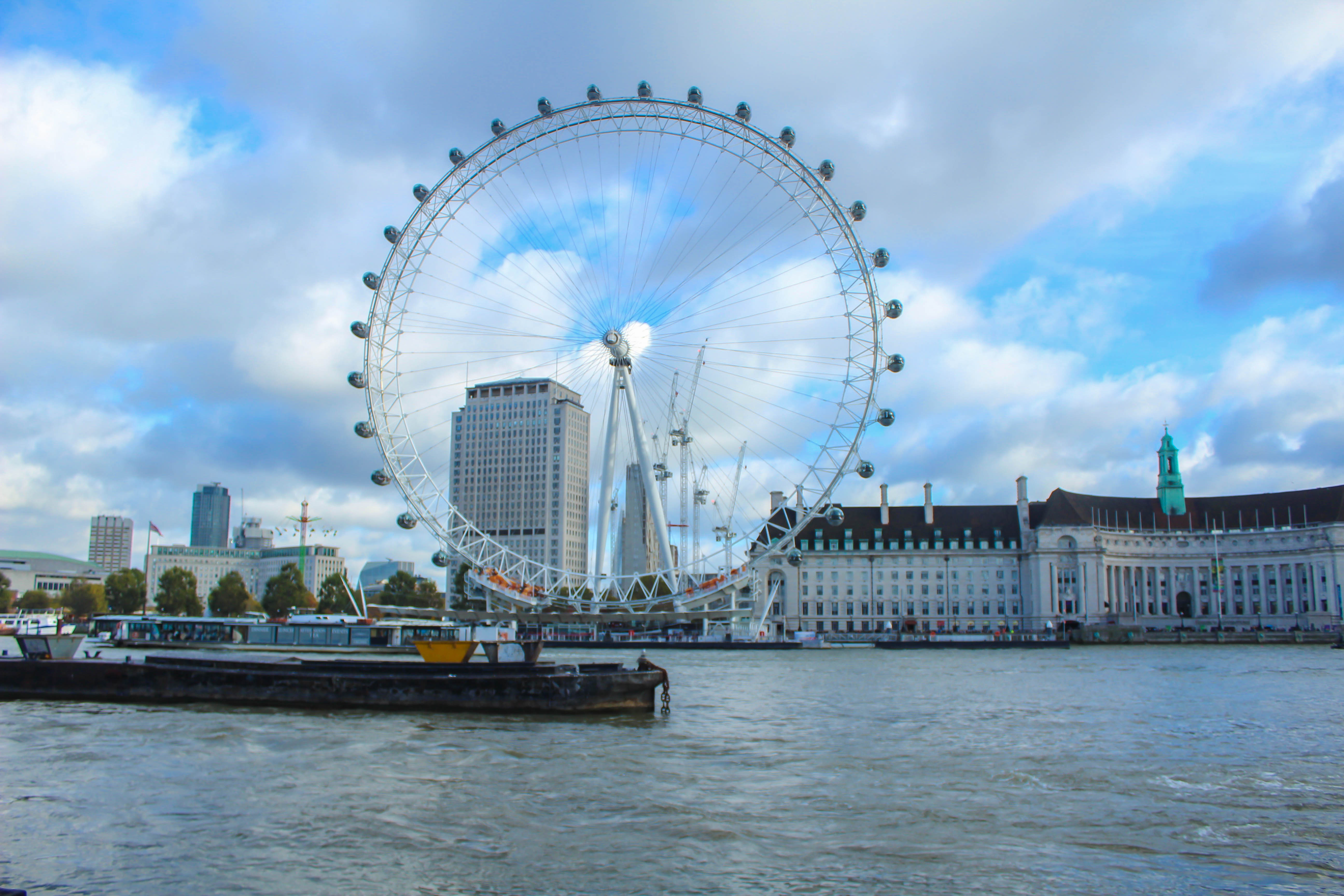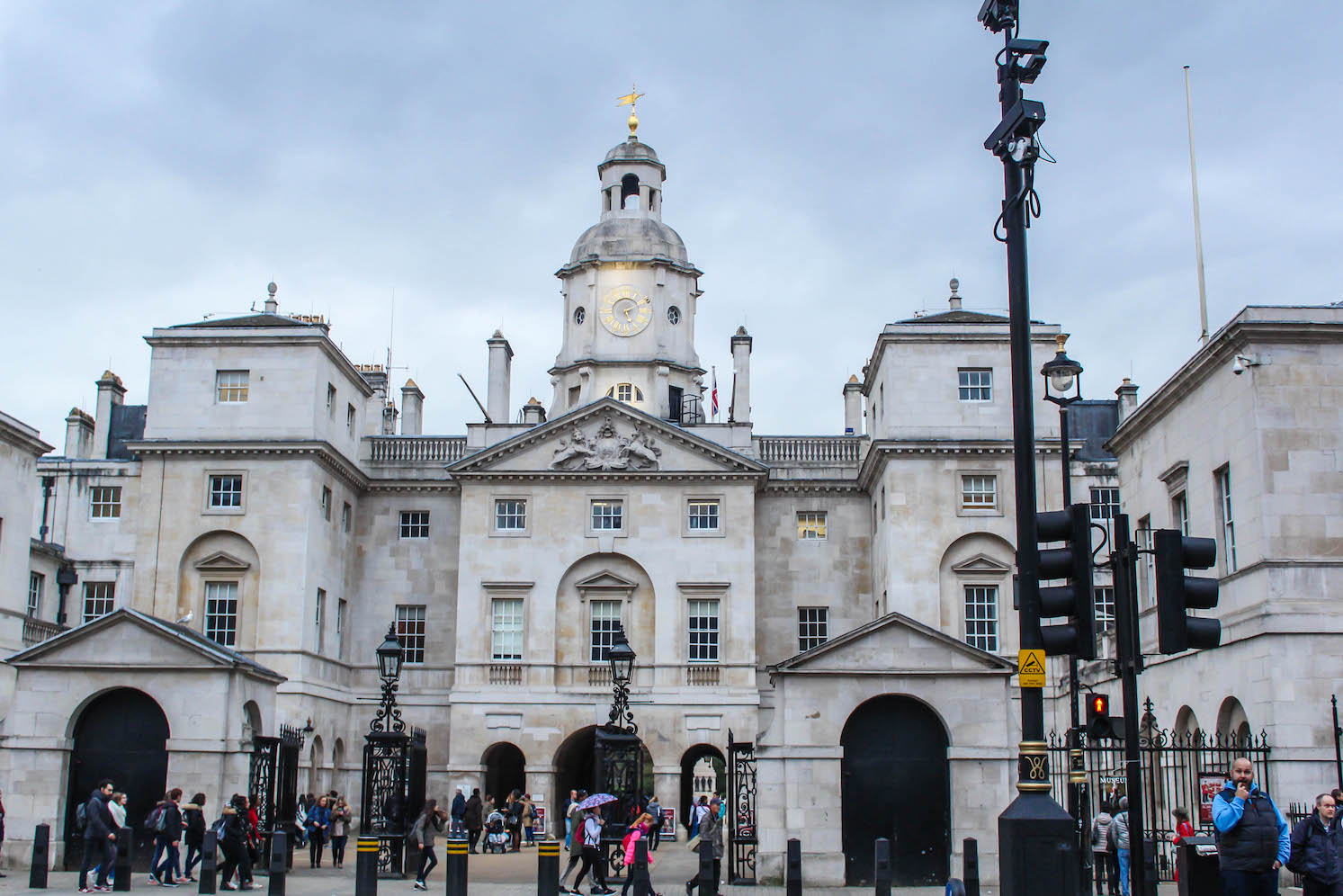 Last, but not least on our walk is Big Ben! It's actually called the Elizabeth Tower– only the bell is named Big Ben. Not sure why everyone (including me) gets this confused, but now you know!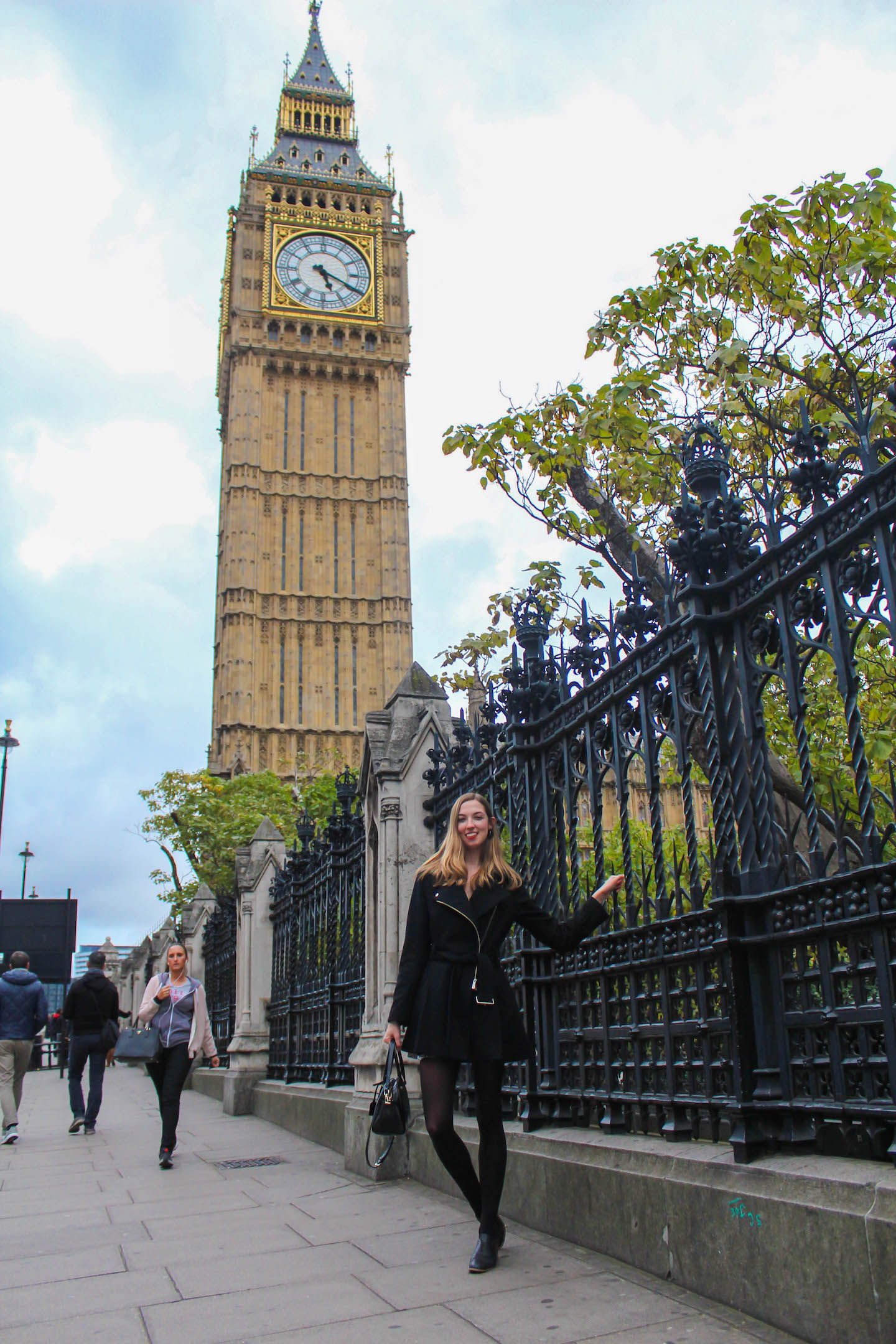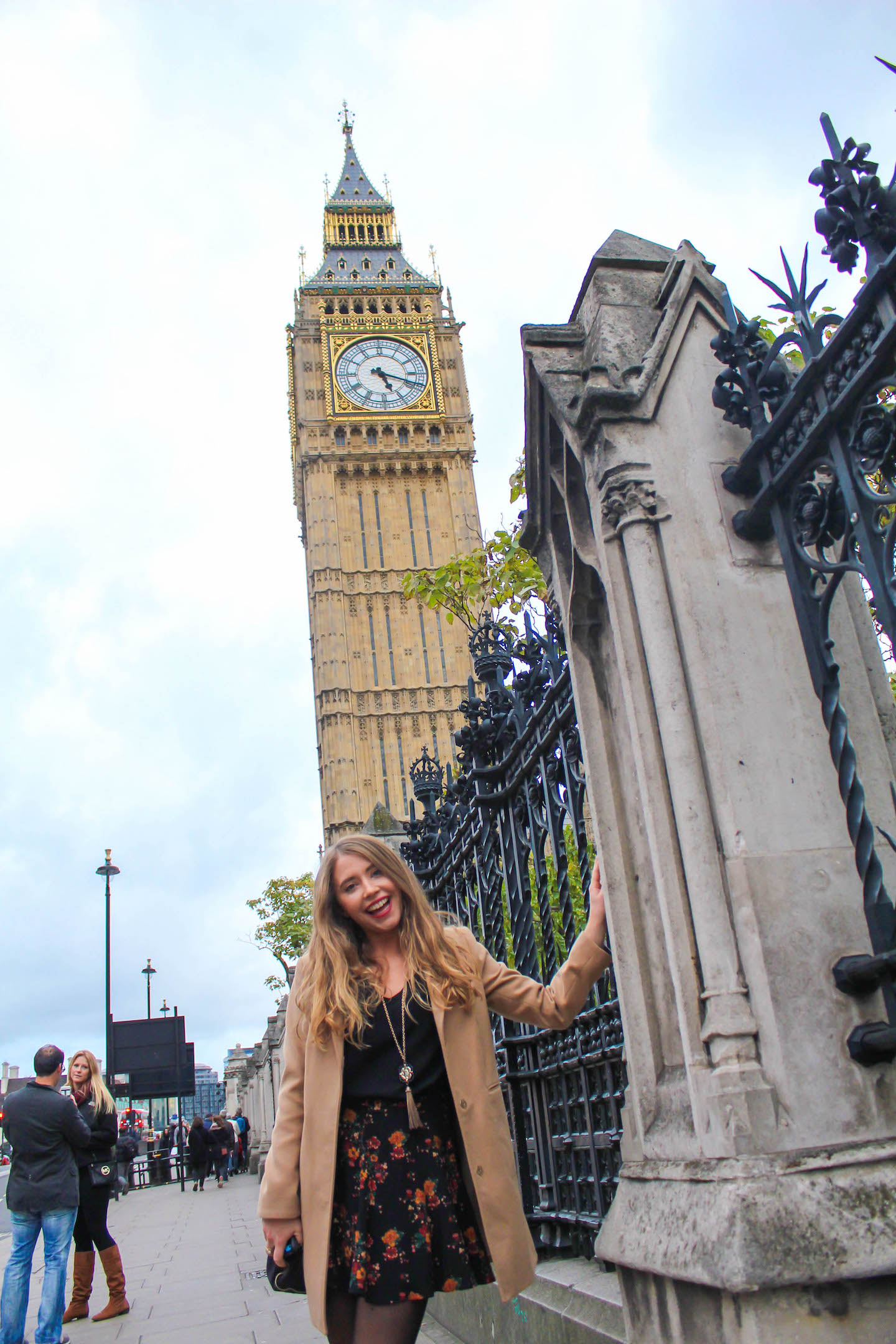 Have a lovely weekend & thank you, so much for reading!