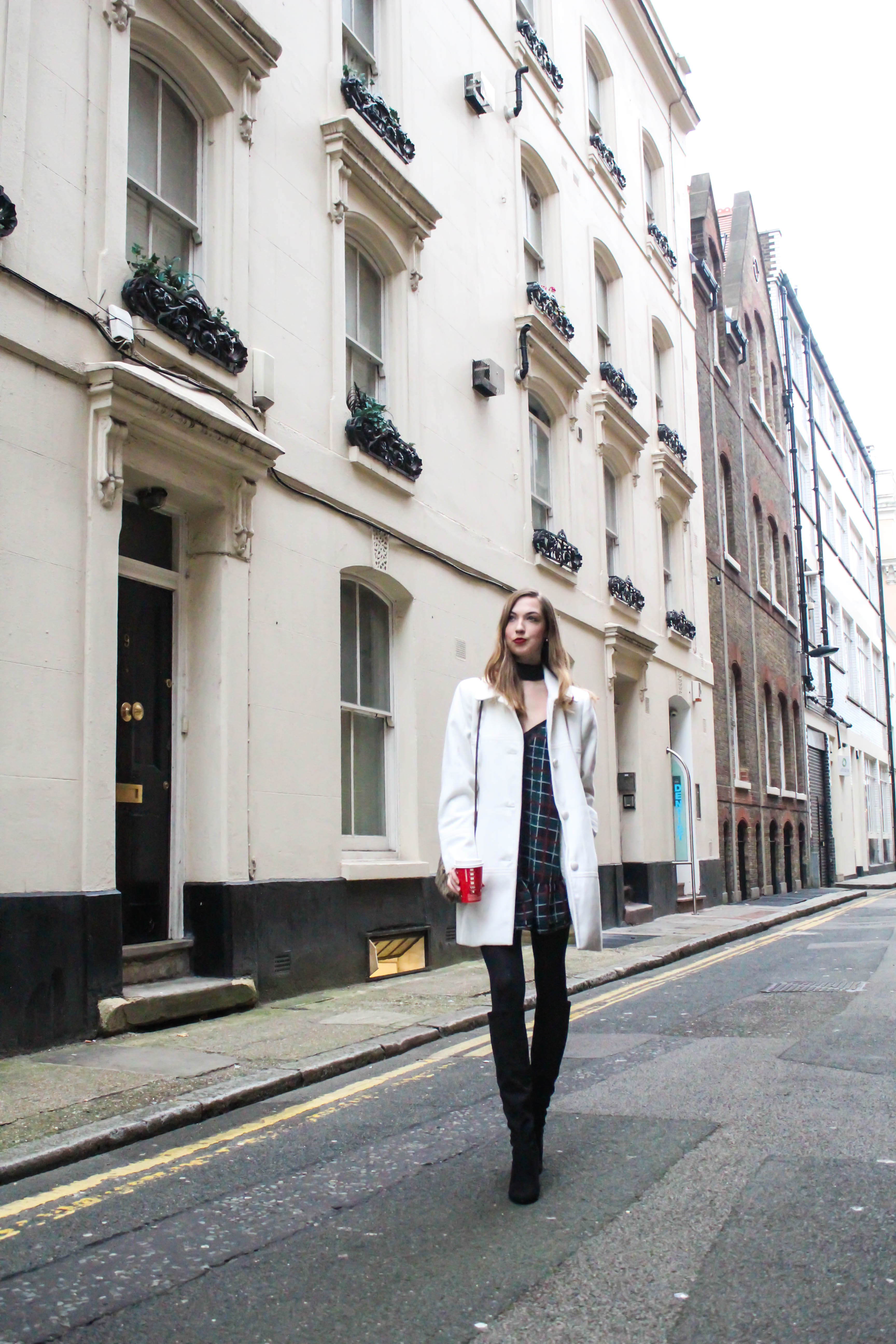 Hi my lovelies. Last week was such a hard week for me as I have been so so sick. After two of my friends visited me and left last Monday, I woke up Tuesday morning to realize that my body had completely crashed! My throat was super sore and I was running a fever. Of course, my monthly phone allowance had also expired that day, so I had to go to the doctor without an appointment and then get sent home for two hours to wait. It's days like those when you realize how much we rely on our phones. I was never so happy to have data and cell service again…
Finally, when I was seen by the doctor it turned out that I just had a little viral bug. Unfortunately, the bug took longer than expected to go away. I think my immune system was just down and out after this long semester and cold weather, but what can you do? Self-care, stay warm and eat lots of vitamin-packed foods.
Thank goodness after a few days in the bed I was well enough to make a trip over the weekend to my favorite city on the Earth- Paris!! It has been far too long since I have been to Paree, five years to be exact. I almost went there last month and even had the hotel booked, but the friend I was going to travel with decided it would be too rushed, so we canceled the trip. Sick or no, I was coming this time! We stayed at a fantastic little Air Bnb in the 2nd, right near Centre Pompidou- if you need a place to stay in Paris, I would recommend it! I wanted to create some dreamy photos of the city for you, but as I was still sick and it was very cold, I decided not to risk getting worse through a photoshoot. All these photos are from after, in London.
However, you can bet I did some shopping in Paris! One of my favorite areas to shop is the Marais, which is a cozy little neighborhood with lots of tiny boutiques. My favorite street is Rue de Rosiers because it is really narrow with lots of falafel stands– you definitely need to check it out the next time you visit Paris. Around this street are also a lot of the vintage shops and after some scouting, I finally found a winter white coat that I loved! In the colder months, I get so sick of wearing black every day– or at least, my black coat on top of everything. It makes it so that in all my pictures I'm just wearing black black black. So, here is a refreshing change at last. I've marked some similar coats so that you can brighten up your winter as well! Stay well xoxo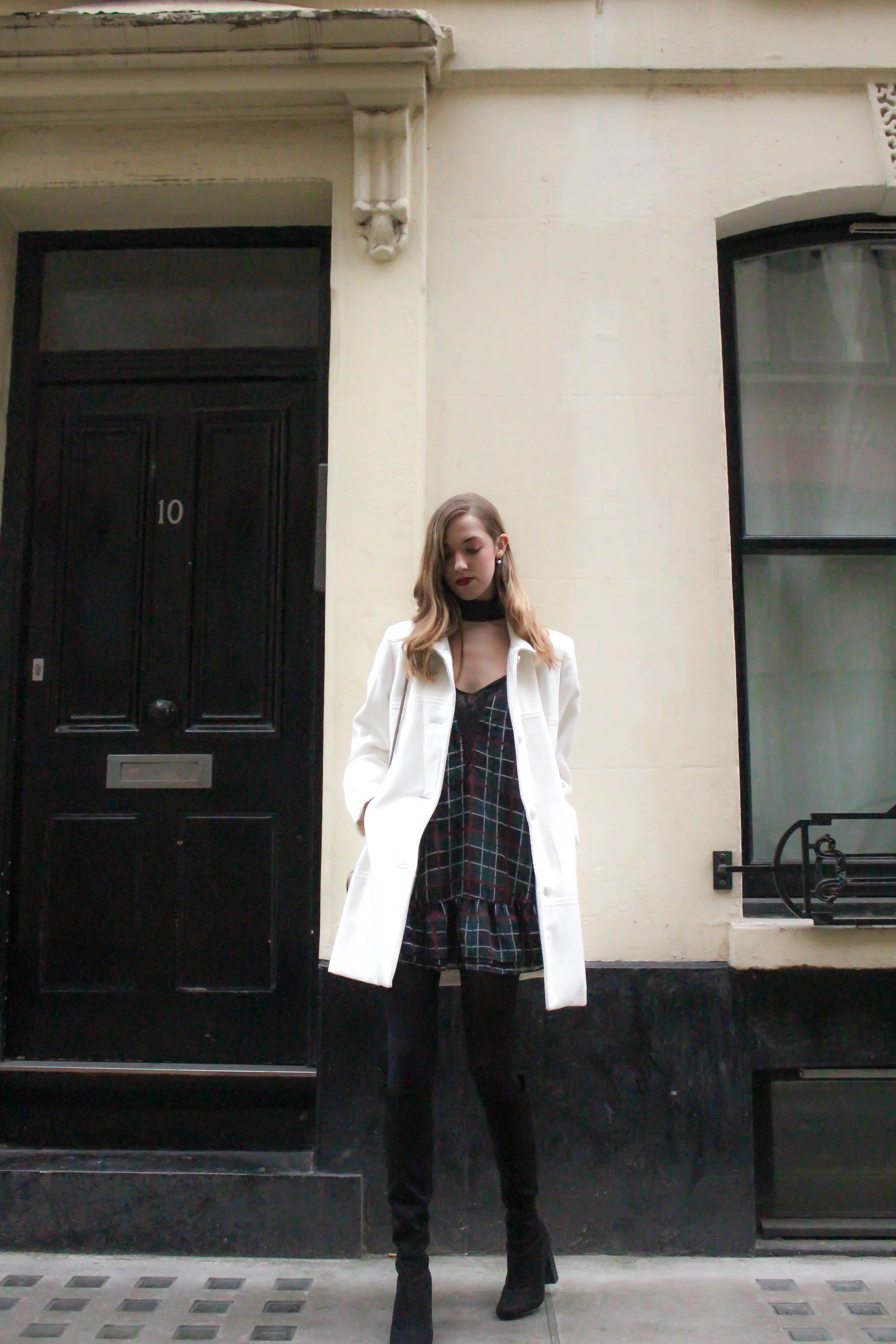 Vintage white coat, Lovers + Friends dress, ASOS Boot, vintage Gucci bag