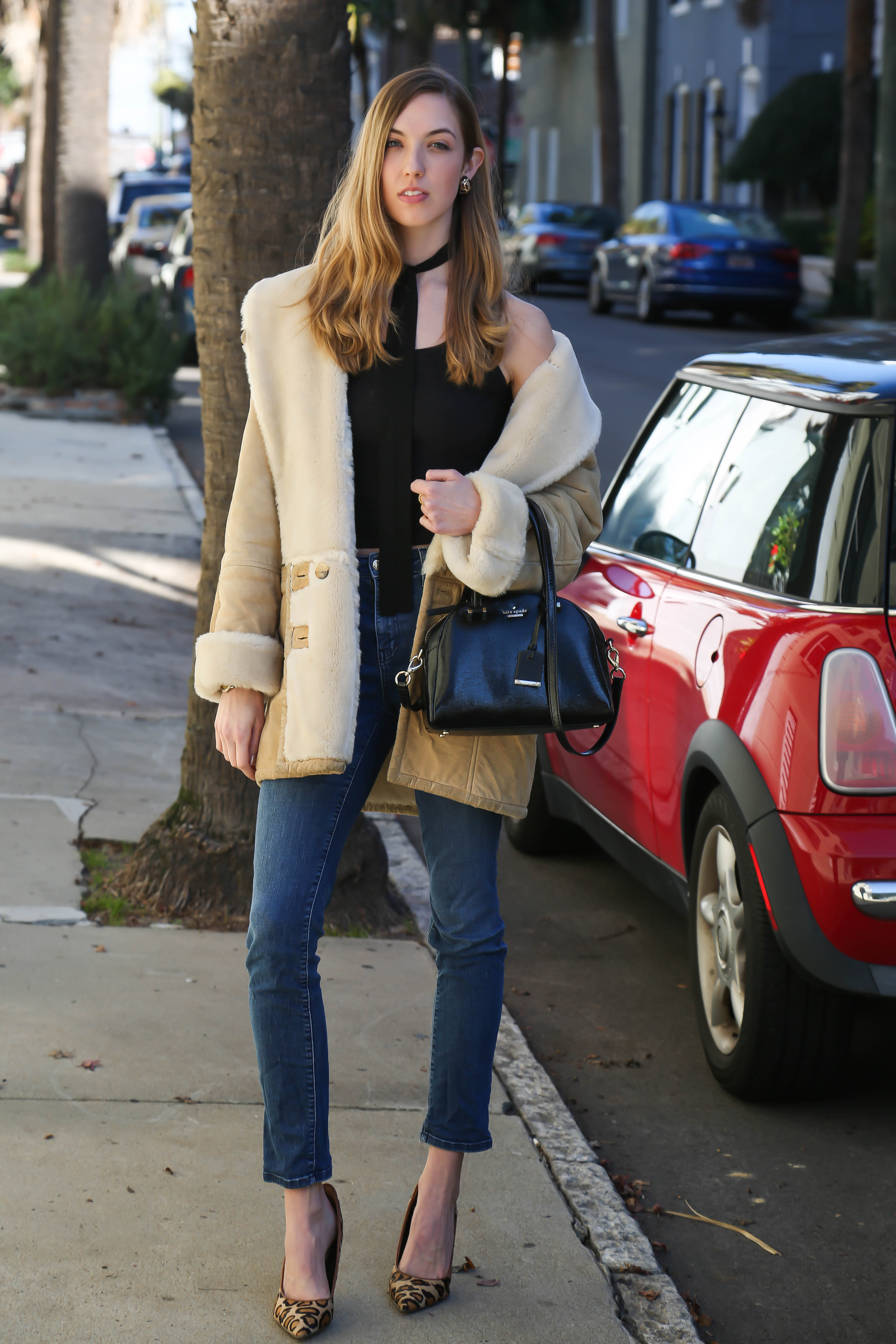 Another post shot in Charleston, though I am writing it from my room at the Carolina Hotel in beautiful Pinehurst, North Carolina. Christmas continues for my family with a big reunion with all of our relatives from the Southeast- pictures from this beautiful hotel to come 🙂 How was Christmas for you guys? I thoroughly enjoyed spending all day in my pjs with not a care in the world. It came up so fast this year that I barely had time to get excited for it before it was over. I think I'm more looking forward our ski trip in Colorado next week than actual Christmas Day. To me, travel is the best present!
These photos are from another shoot I did with my brother last week and I'm wearing this shearling coat that is actually a vintage one from my mom's closet. I was only able to pack two coats in my suitcase from London and of those, one is for skiing and the other is at the dry cleaner's, thus I have been stealing this beauty wherever possible. We've had some warm days in Charleston — around 70 degrees!, but we've also had some more chilly ones that require a sturdy coat. I love the look and warmth of shearling, though I wouldn't normally wear or buy fur. I think it's a really great casual coat that has a cool, carefree look while keeping you bundled and warm. I've paired with jeans, simple black tank, and these fun leopard print pumps for an afternoon on the town.
Strolling around Charleston has made me feel nostalgic, but more importantly, it has been a good time to press the reset button and get excited for all the things that are to transpire in 2017. My brother got me a really great planner and I'm already filling it with plans, goals, and ideas. Can hardly wait to get started!!!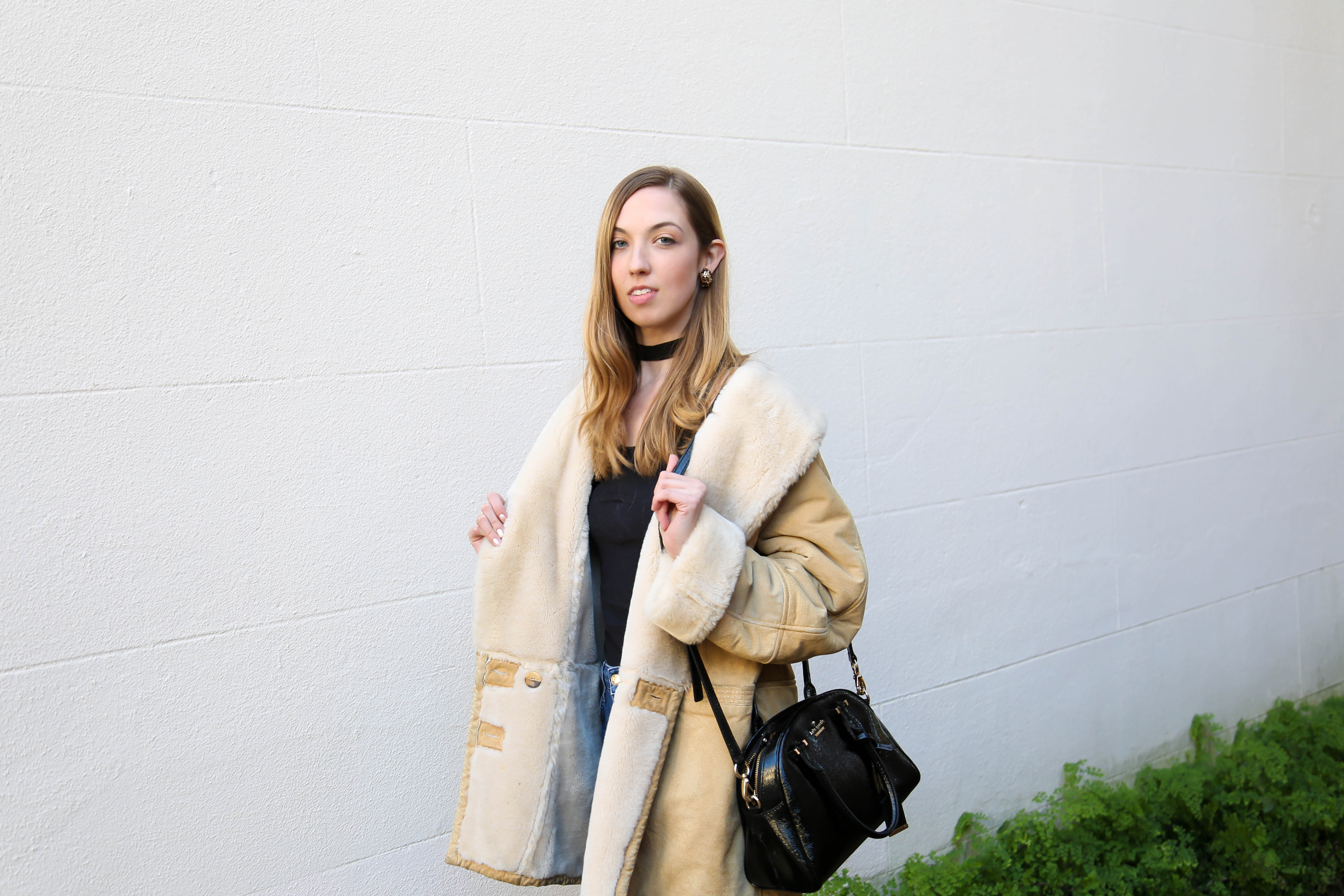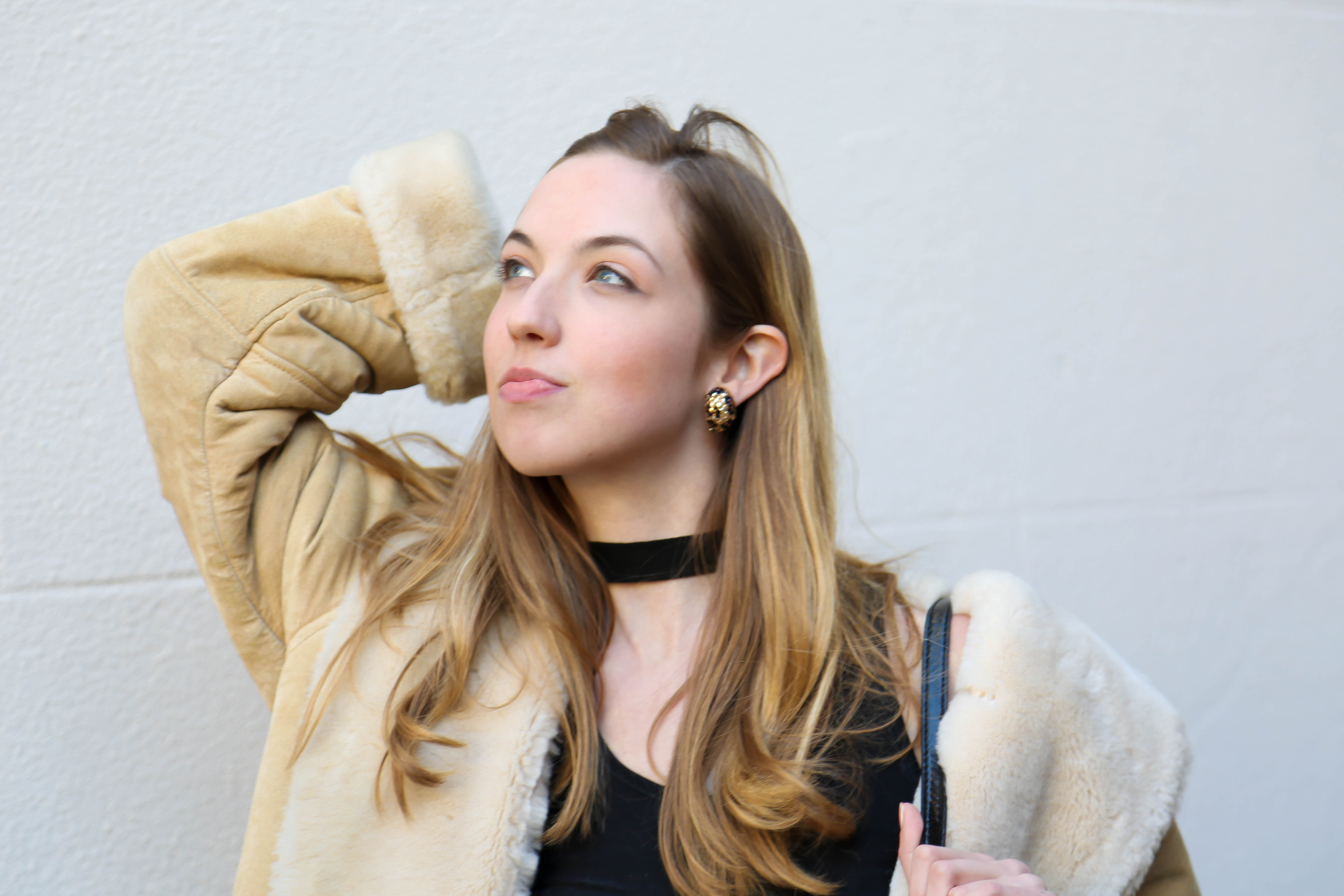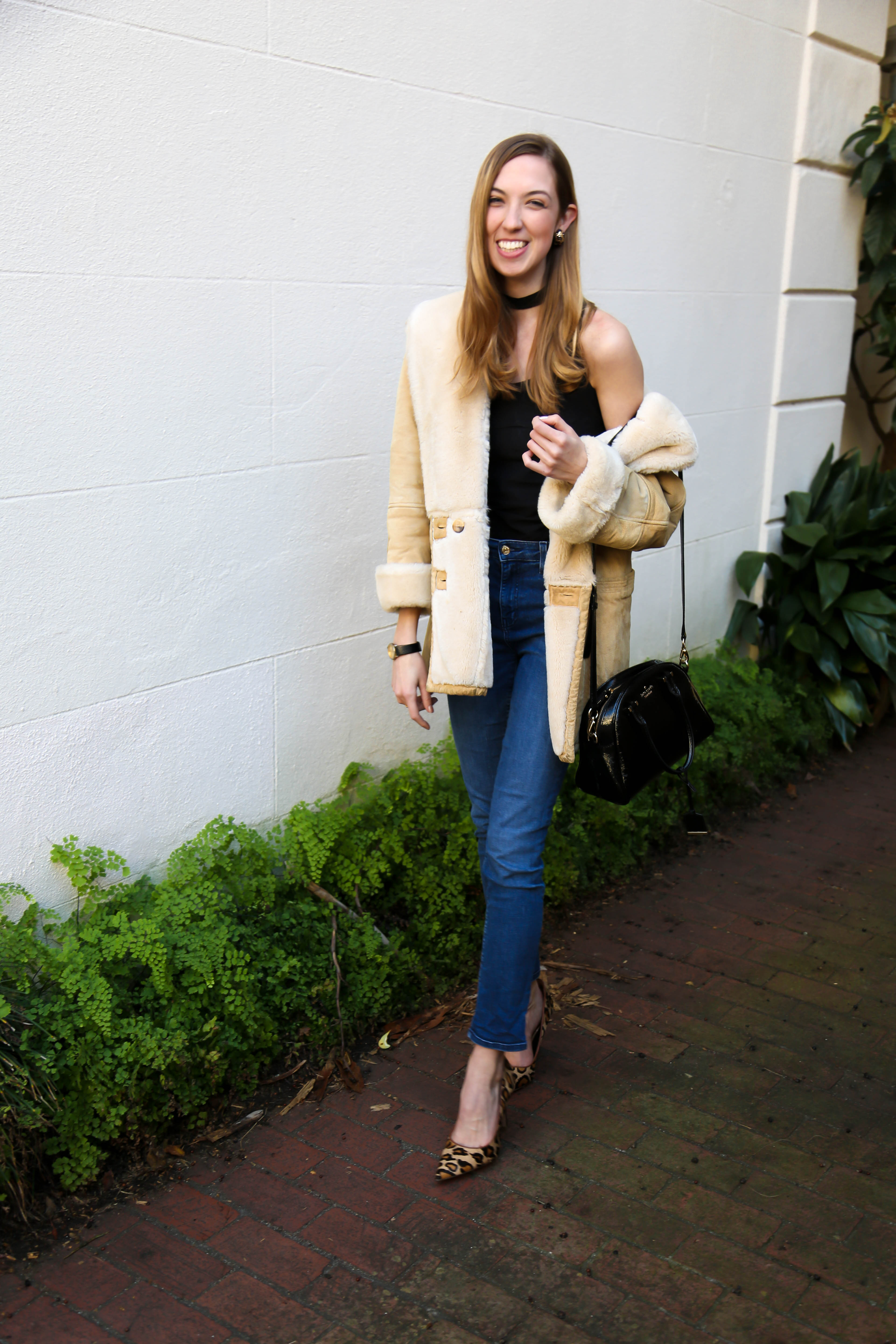 Vintage coat, Kate Spade jeans & bag, Sam Edelman pumps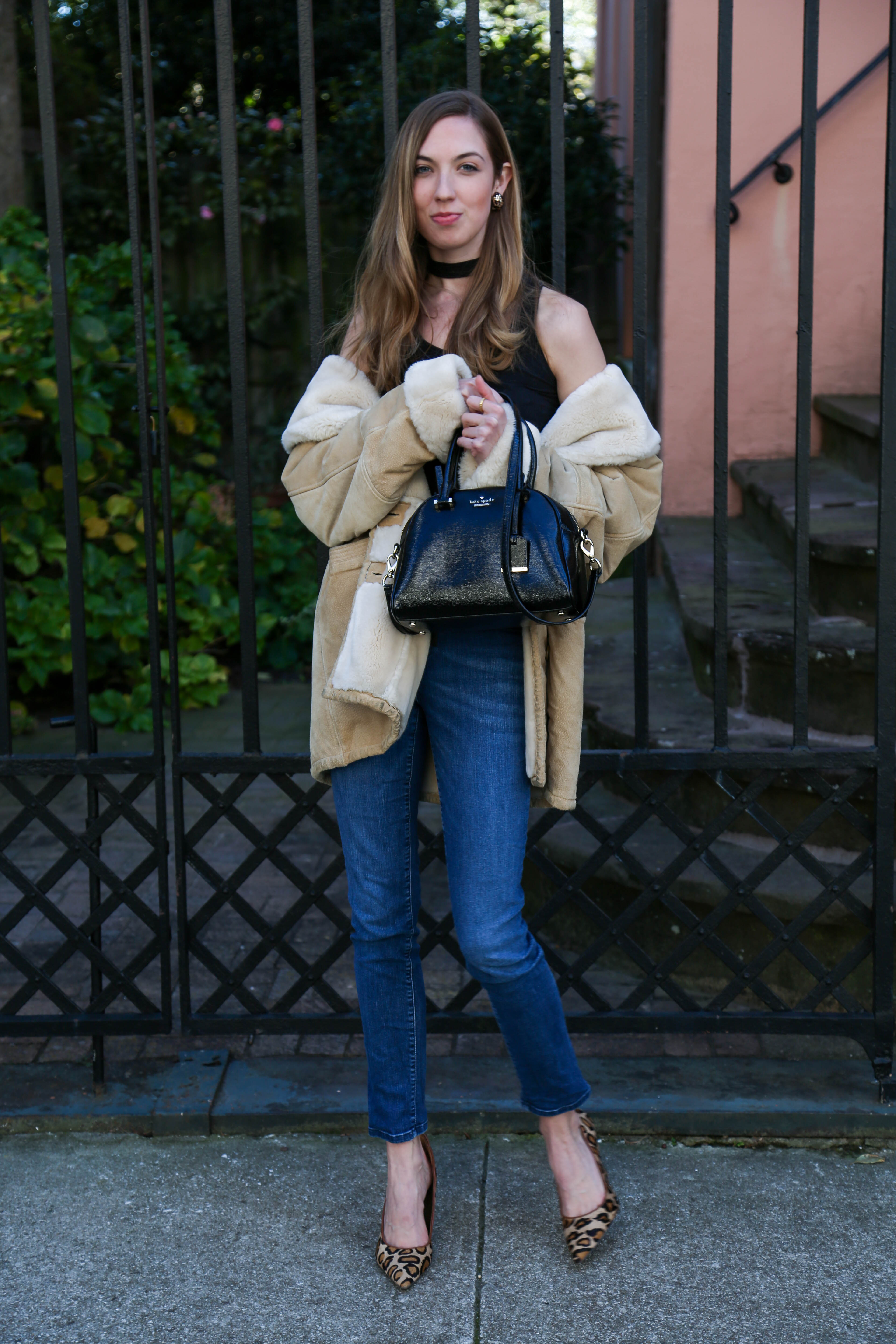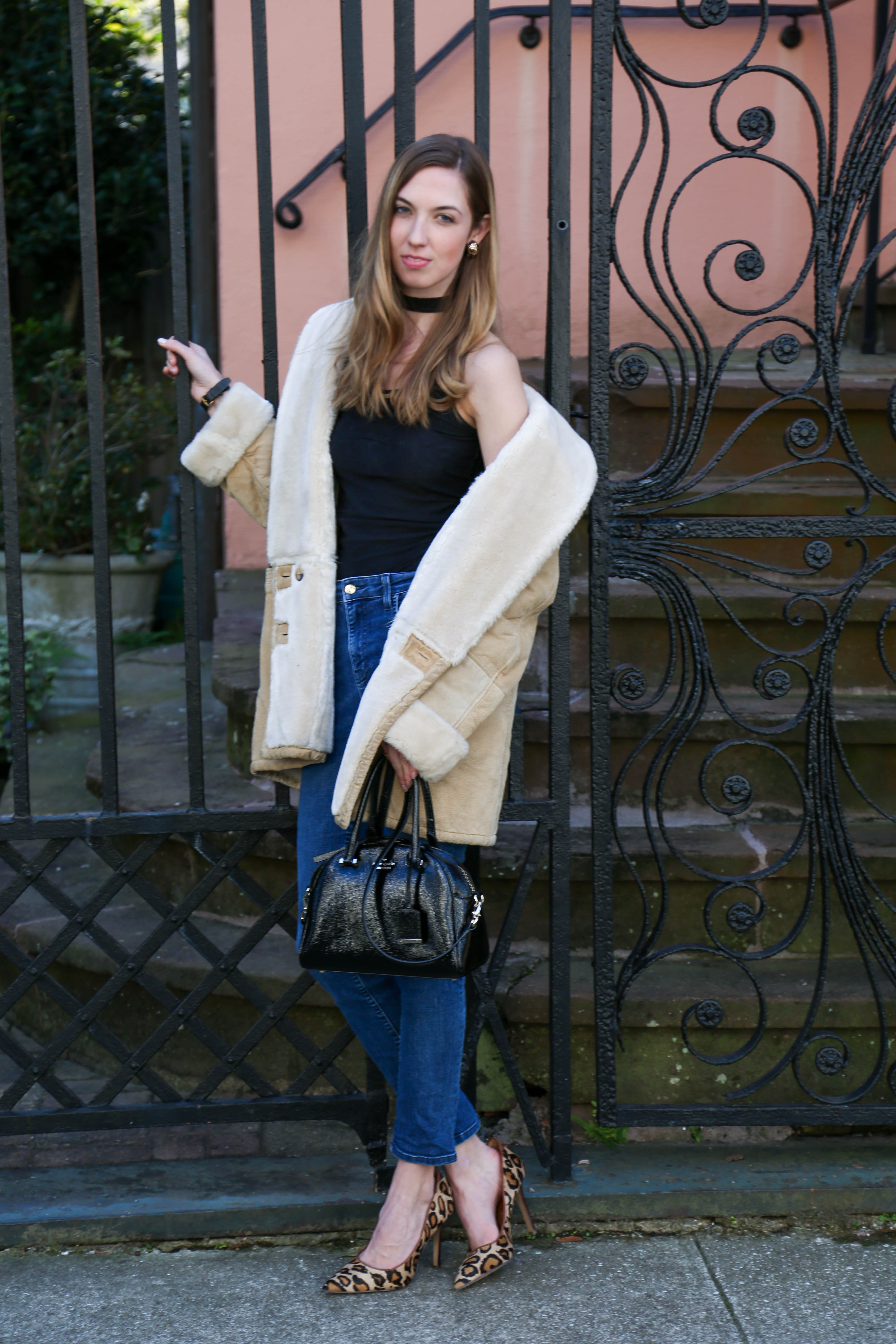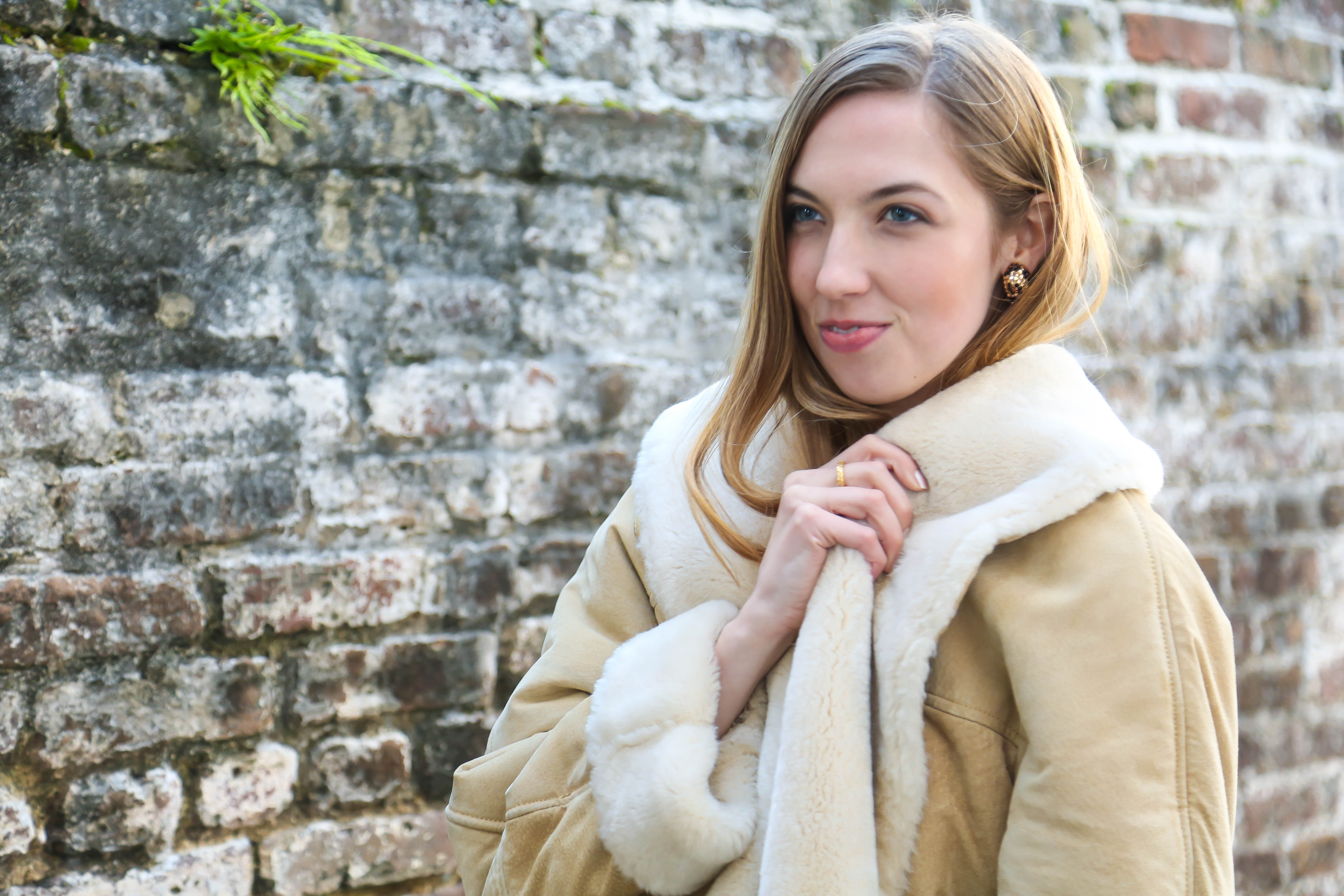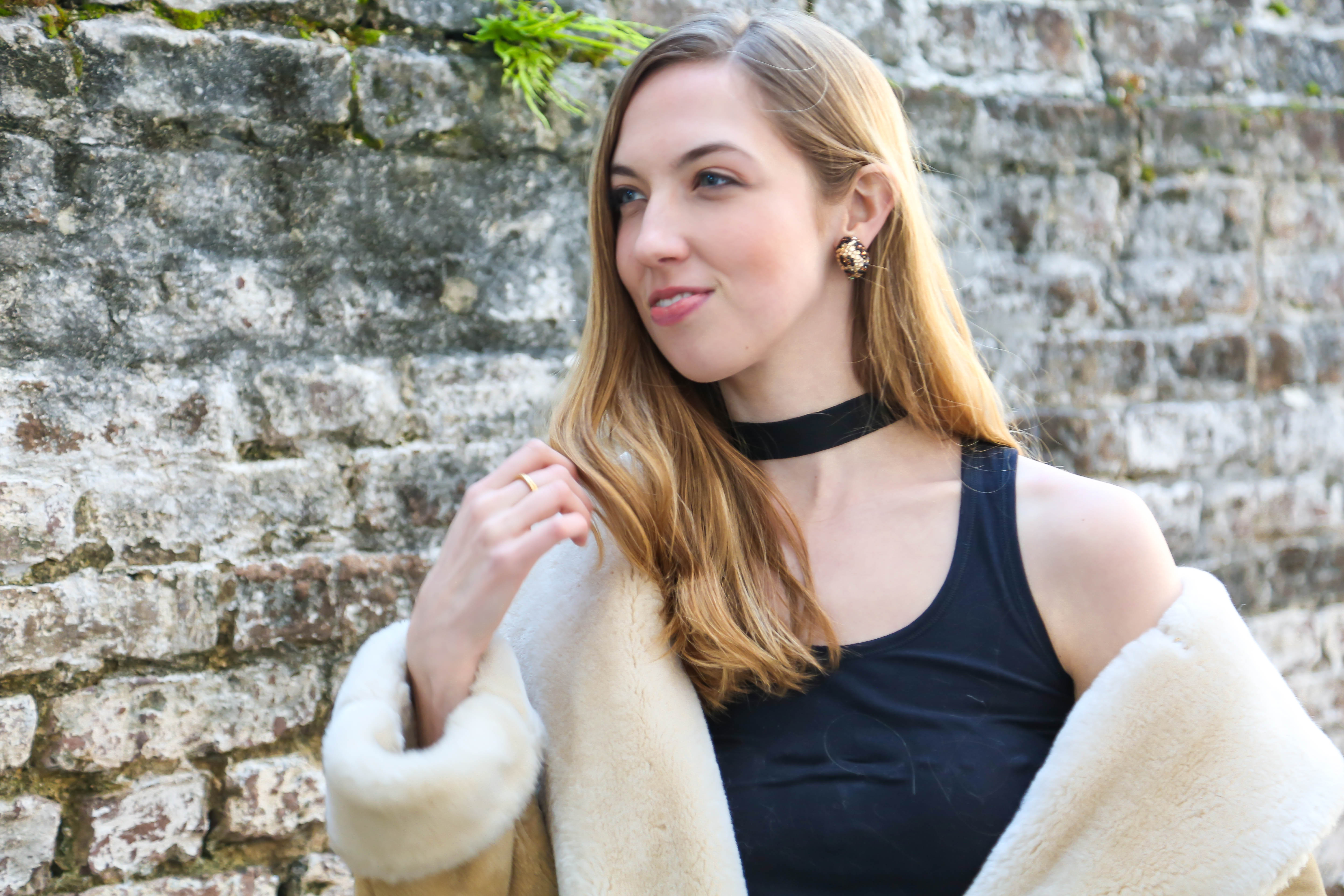 Photography by Joseph Landing