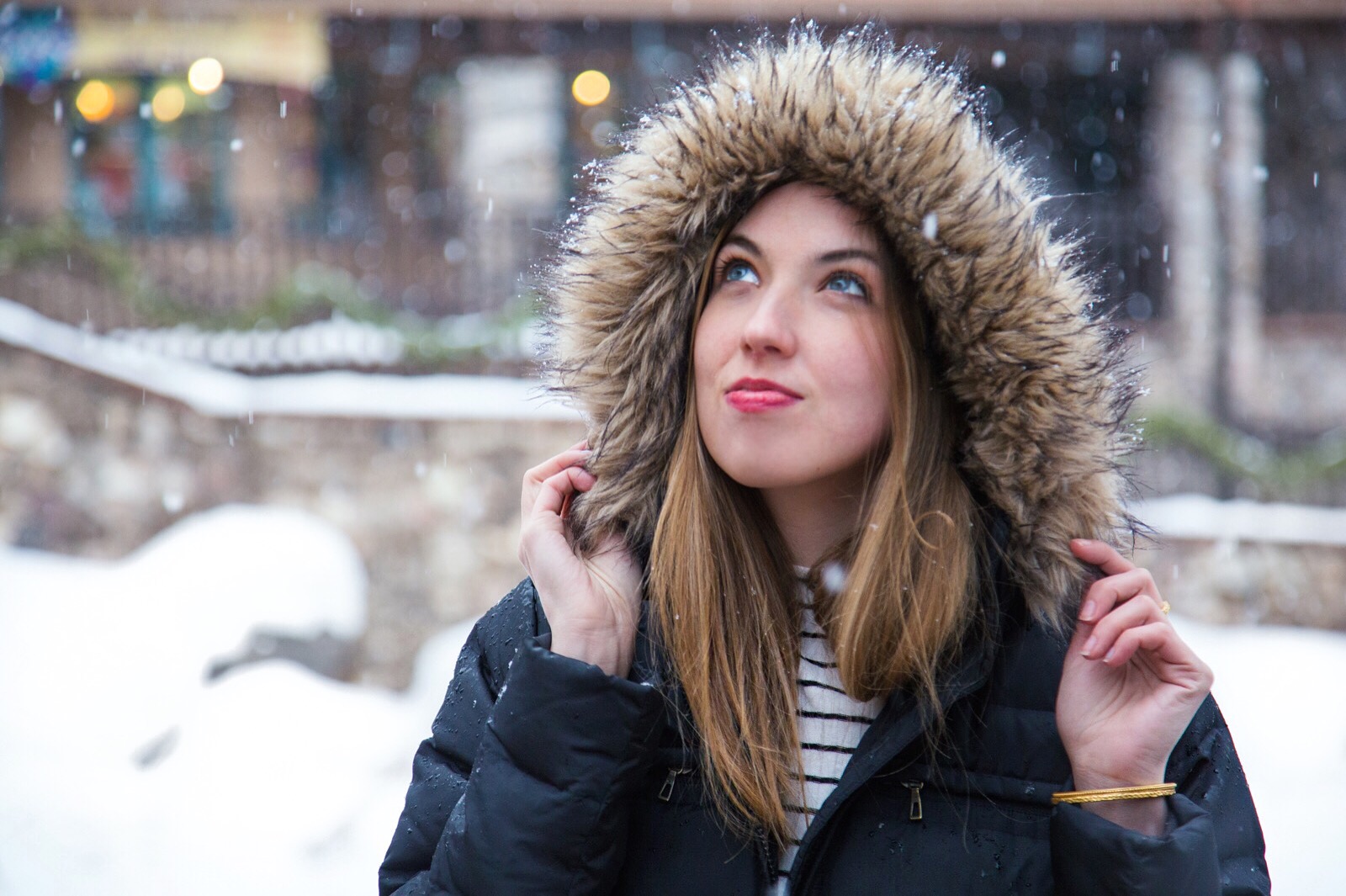 When the snow falls, the world becomes a soft, quiet place. There is no pain or sadness, there is only light in the form of tiny balls of fluff that whisper past our ears and kiss our cheeks. I know it's silly, I know. But, Lorelai Gilmore and I are kindred spirits when it comes to snow. We look for it, we wait for it (she smells it). And when it finally comes, there is nothing more cleansing, more pure and soothing. Our souls are at peace.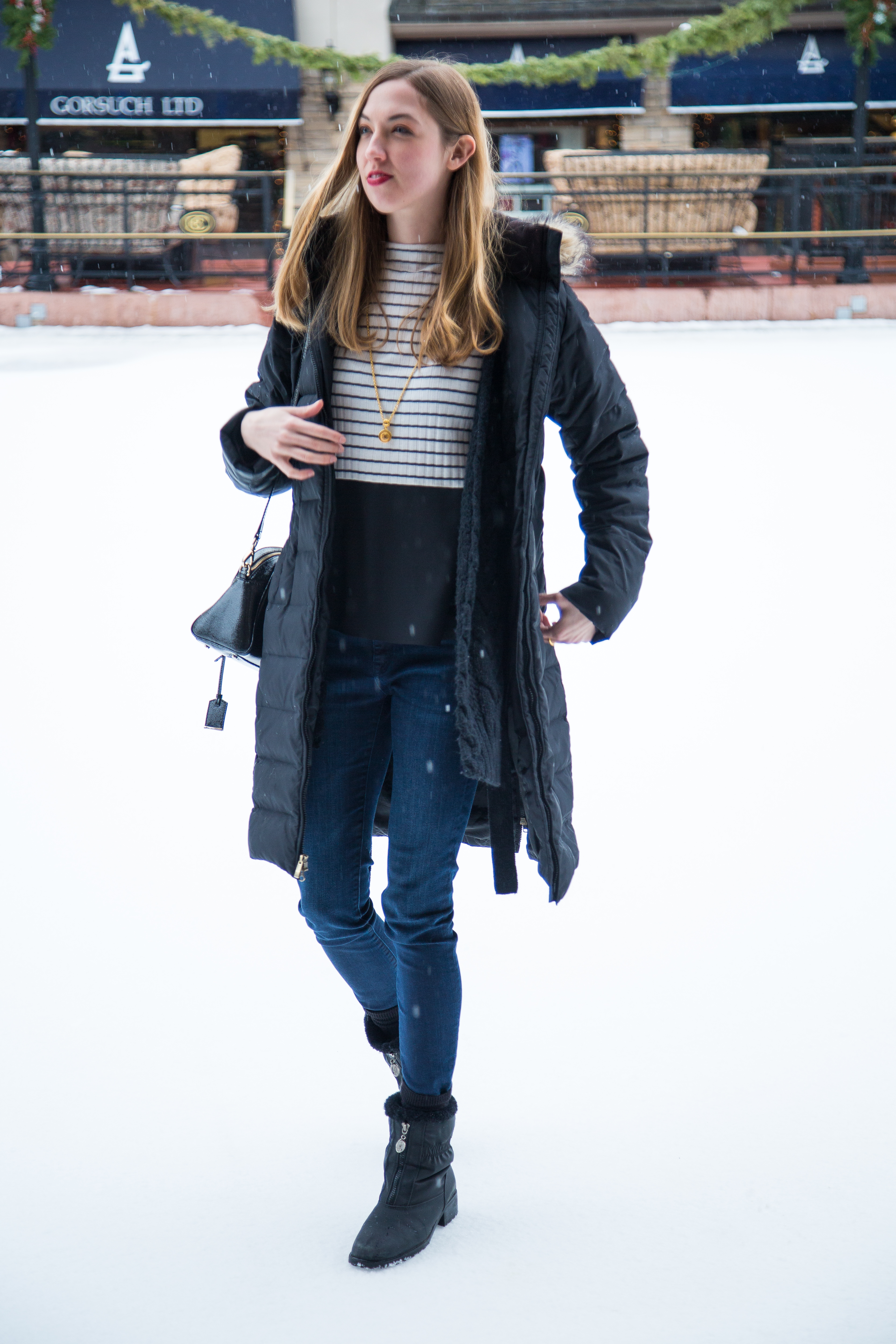 Outfit details: 1 State Tank  | DL1961 Jeans | Kate Spade Bag (newer version) | Snowboots (similar) | Land's End Parka (newer version) | Old Soul Chanel Button Pendant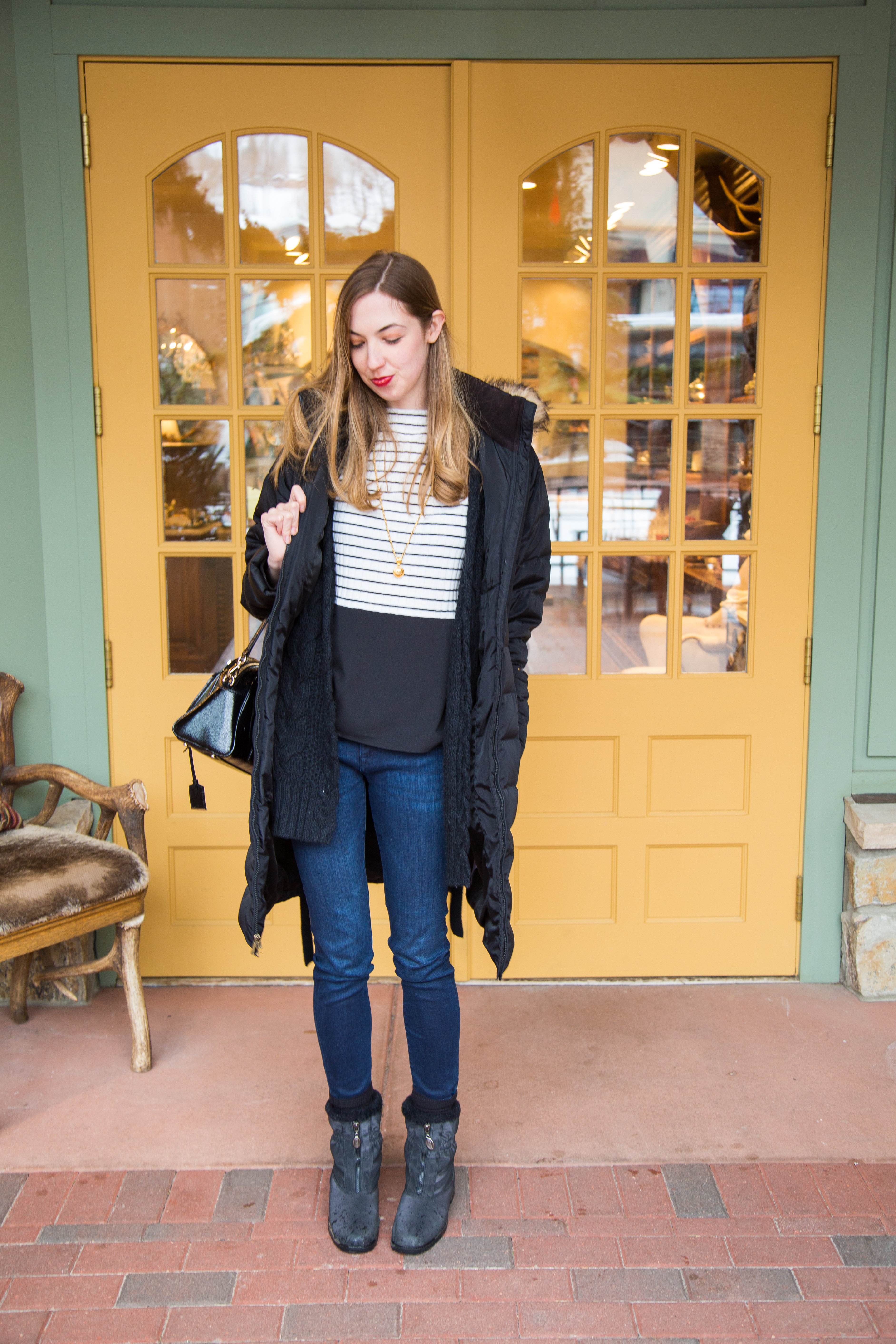 Beaver Creek is a truly wonderful little ski village in Colorado. Though this is my first year at Beaver Creek, I have been skiing in Colorado since I was a child and every year I look forward to it more. I find it such a release to strap on my boots and challenge myself to take the harder slope or take it easy and glide along with my family. The mountain has a great variety of levels, with lots of beautiful blues, more difficult blacks and plenty of greens if you are beginner. There are lots of families as well as pros and both skiers and boarders enjoy the terrain. If you decide to visit the village, which I hope you do, I would recommend eating breakfast at the 8100 Mountainside Grill, lunch at the Dusty Boot and dinner at Toscanini.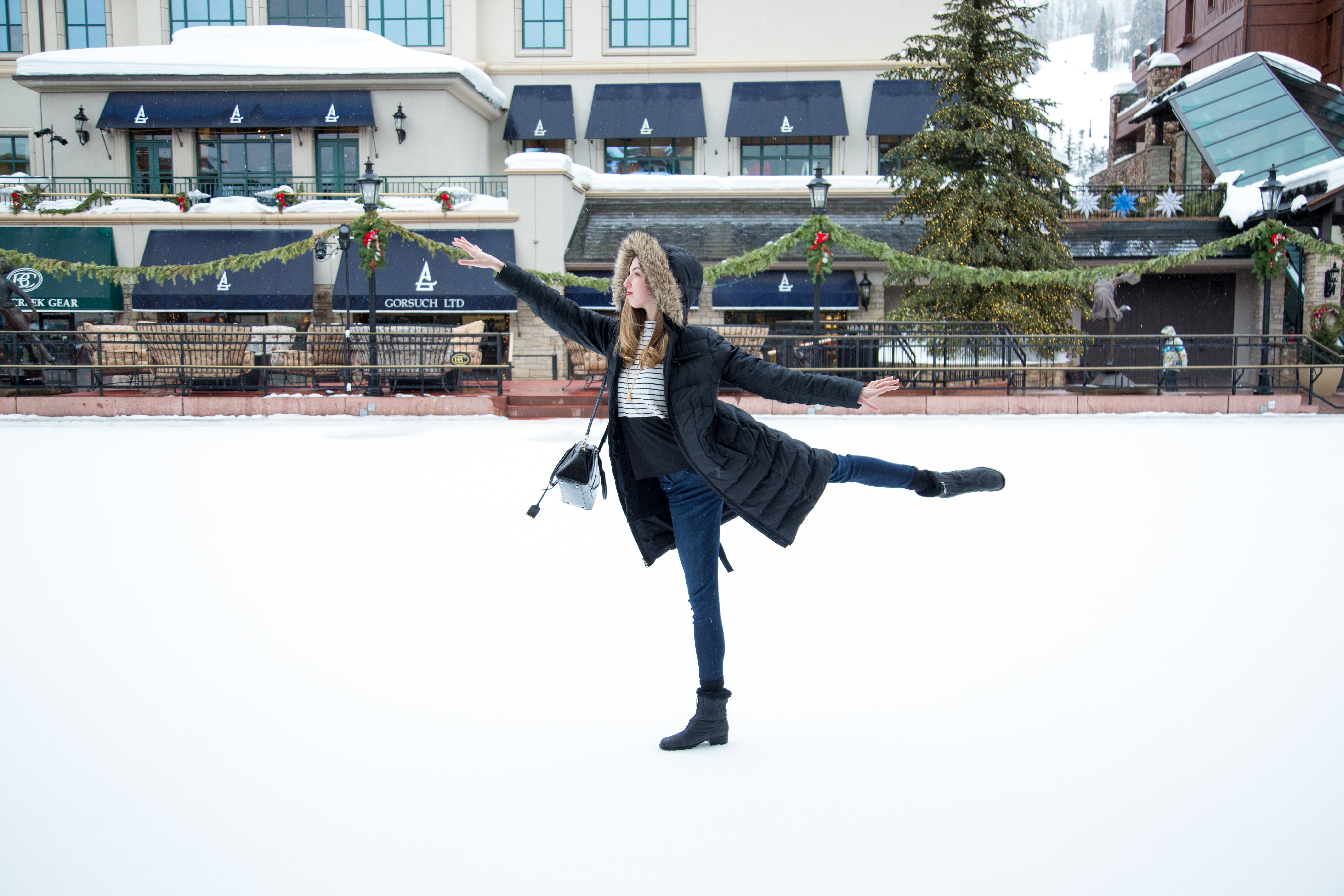 I'm terrible at skating, but I can whip up some of the ol' ballet moves (so long as skates aren't required!)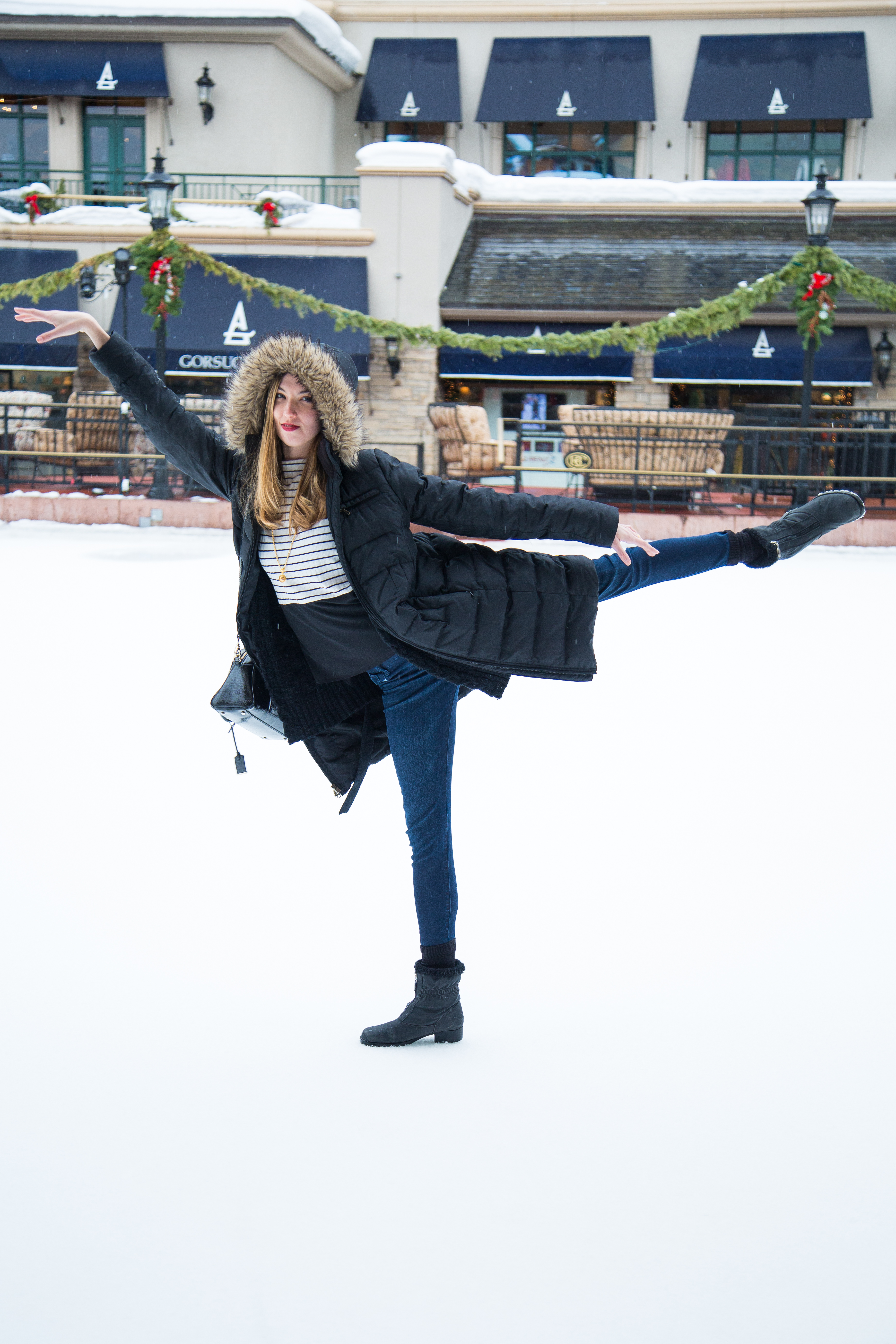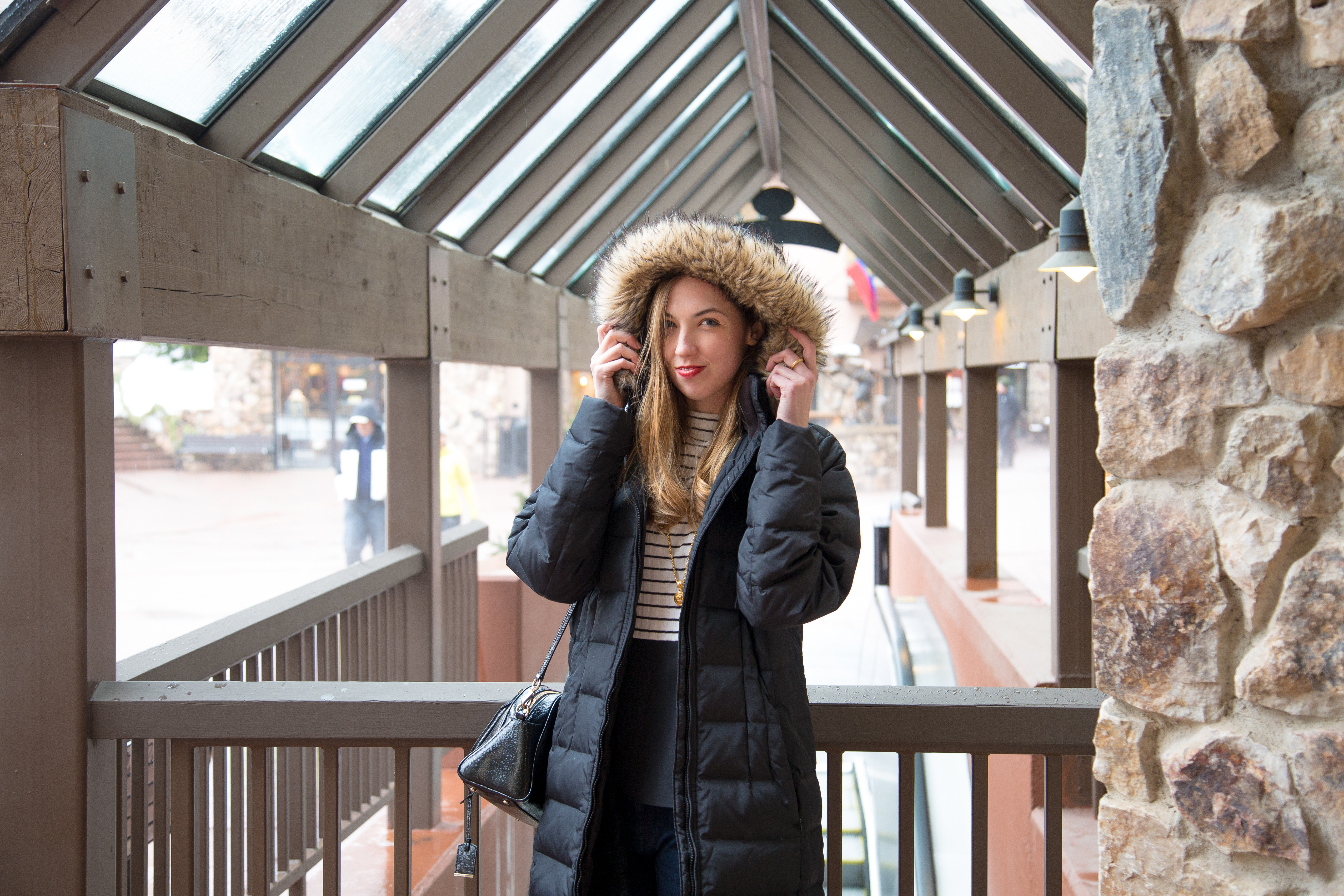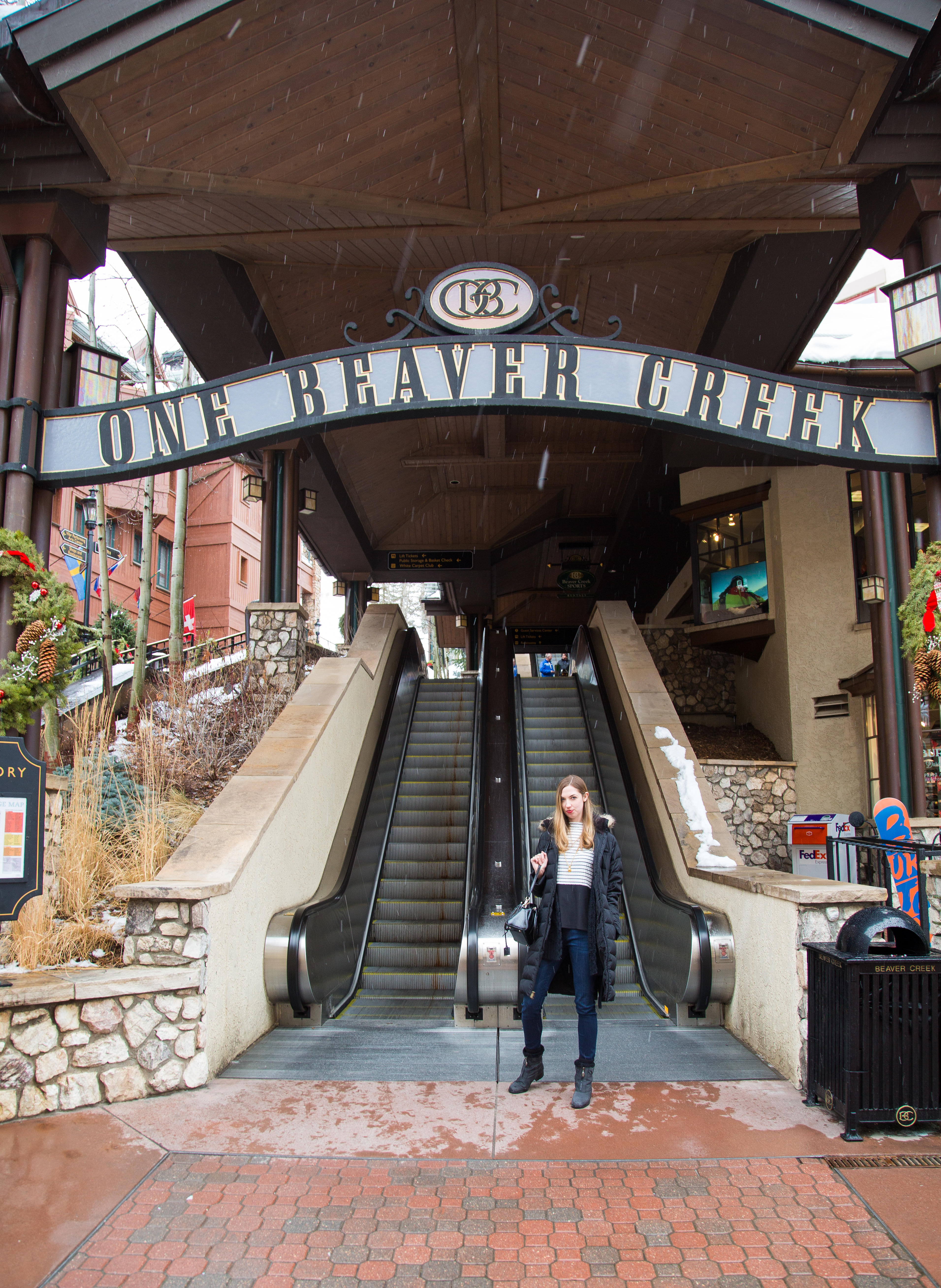 Only 10 days in, but so far this year is off to a great start!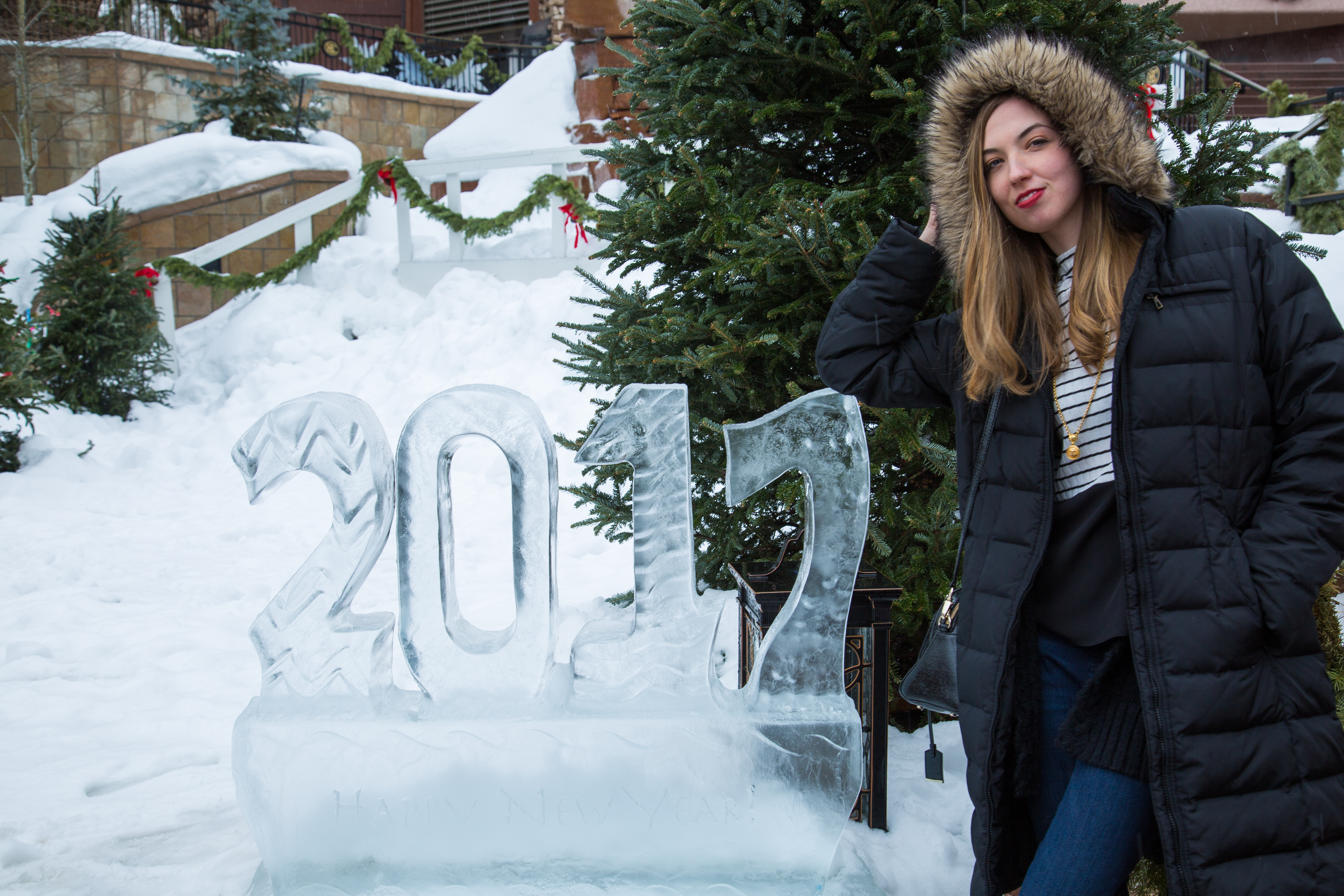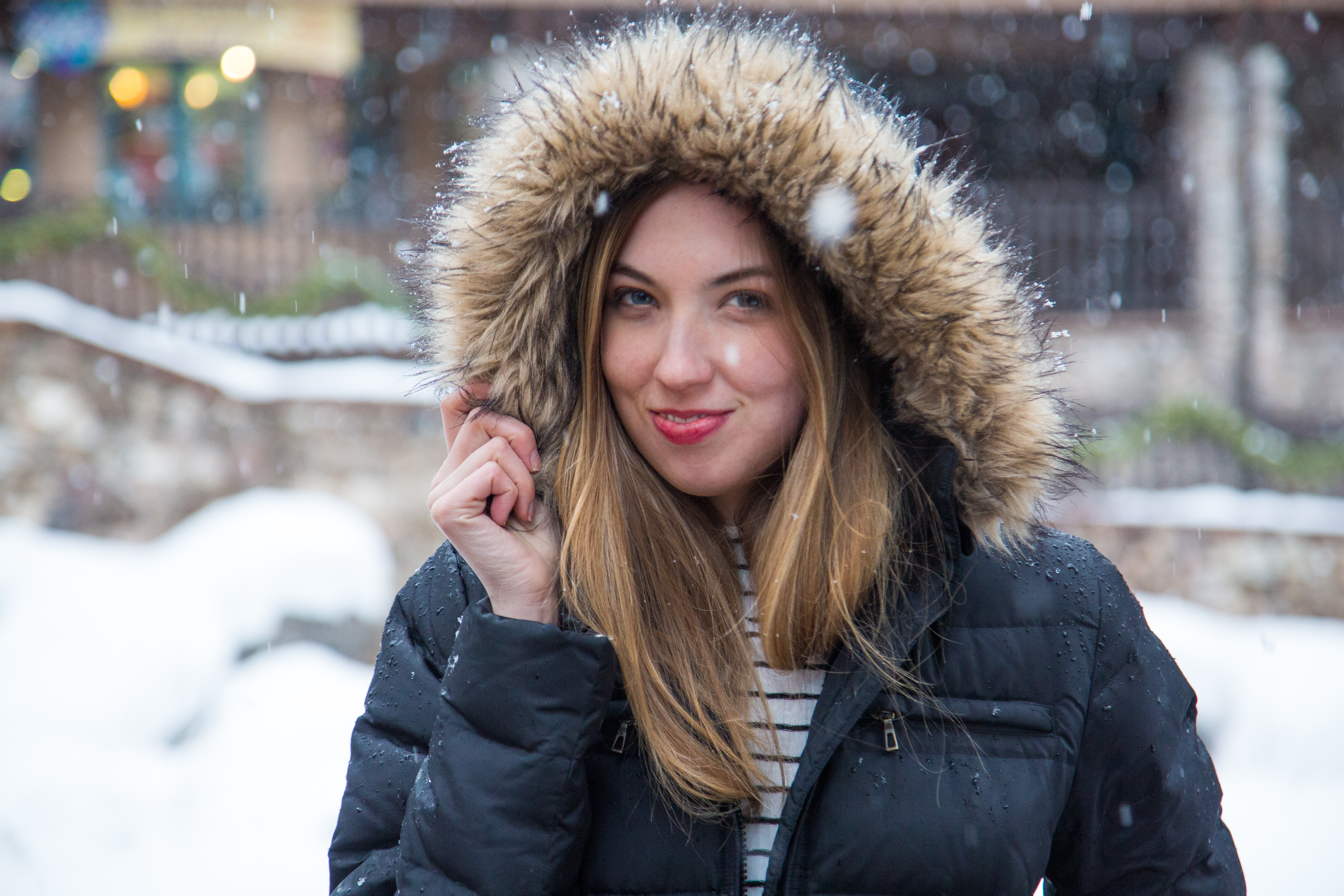 Photography by Joseph Landing