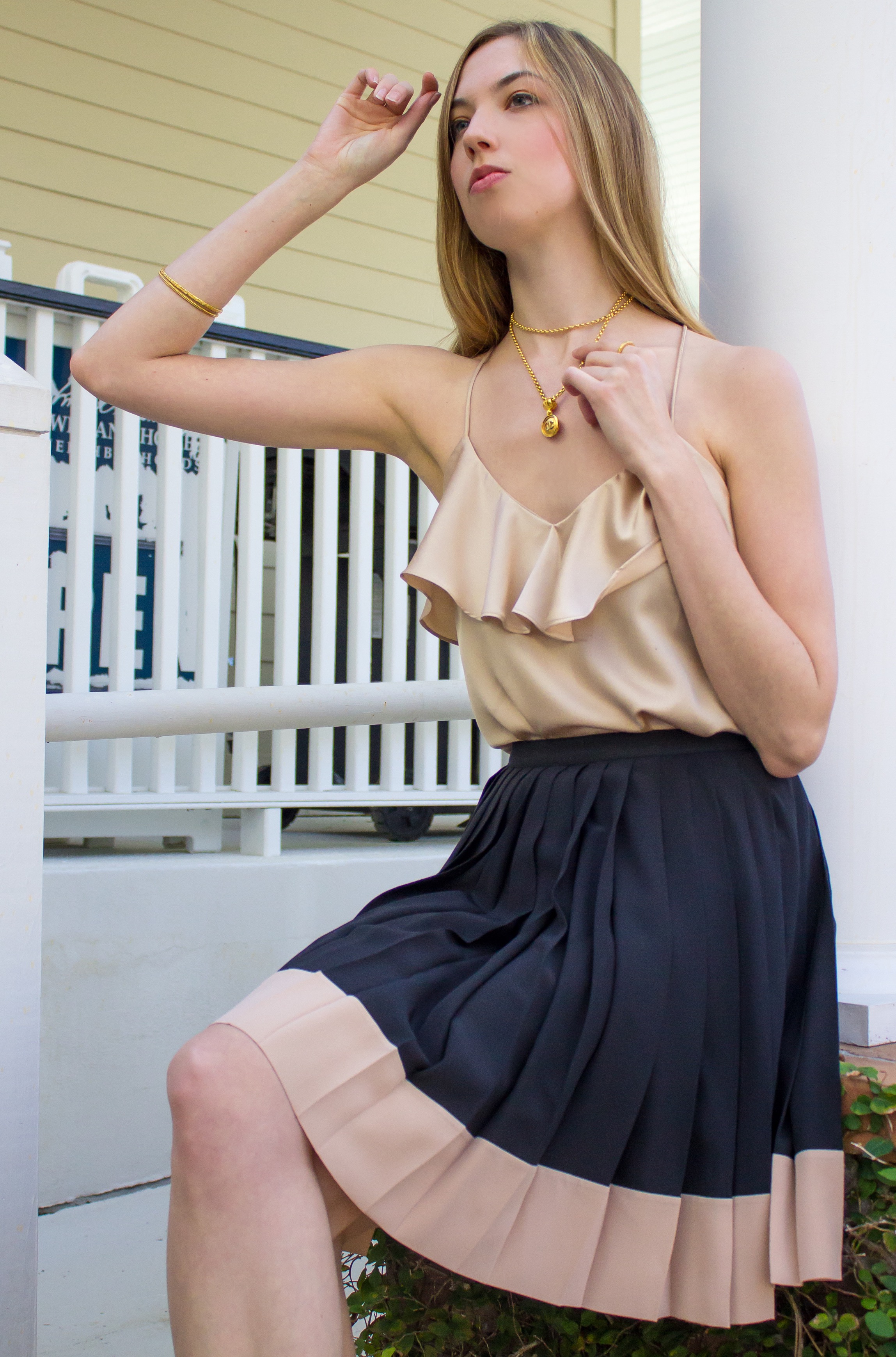 Hello beauties and thank you for being patient in waiting for this post! I just got back from Paris about thirty minutes ago and it was really hard to squeeze in time to write on this trip. As it was for school, our days were jam packed with visiting museums so that every night I hit the pillow hard with not a dream in sight. When I'm not posting something new on here though, I'm always updating my Instagram and I find that Instastories is loads of fun. I hope in the lag time between posts that you will find me on there; I love sharing my adventures with this blogging community just as I love reading others' posts!
So today I'd like to introduce you to this amazing little company called Old Soul Vintage, based in LA. The owner of Old Soul and creator of the jewelry, Ashley sources vintage designer buttons: Chanel, YSL, Hermes, etc. and uses them to create stunning jewelry pieces, like this necklace. I loveeee vintage clothes and jewels and especially adore jewelry that is not just pretty, but has meaning. To me, wearing a pendant that had a whole other life as a button on a Chanel jacket is some absolutely incredible recycling. I try to imagine what it has seen, what type of person wore it before me– were they a movie star, posh 5th Avenue woman with a poodle, a little old lady in Paris?  This golden pendant now has a completely new purpose, while staying true to the elegance that it was designed to evoke.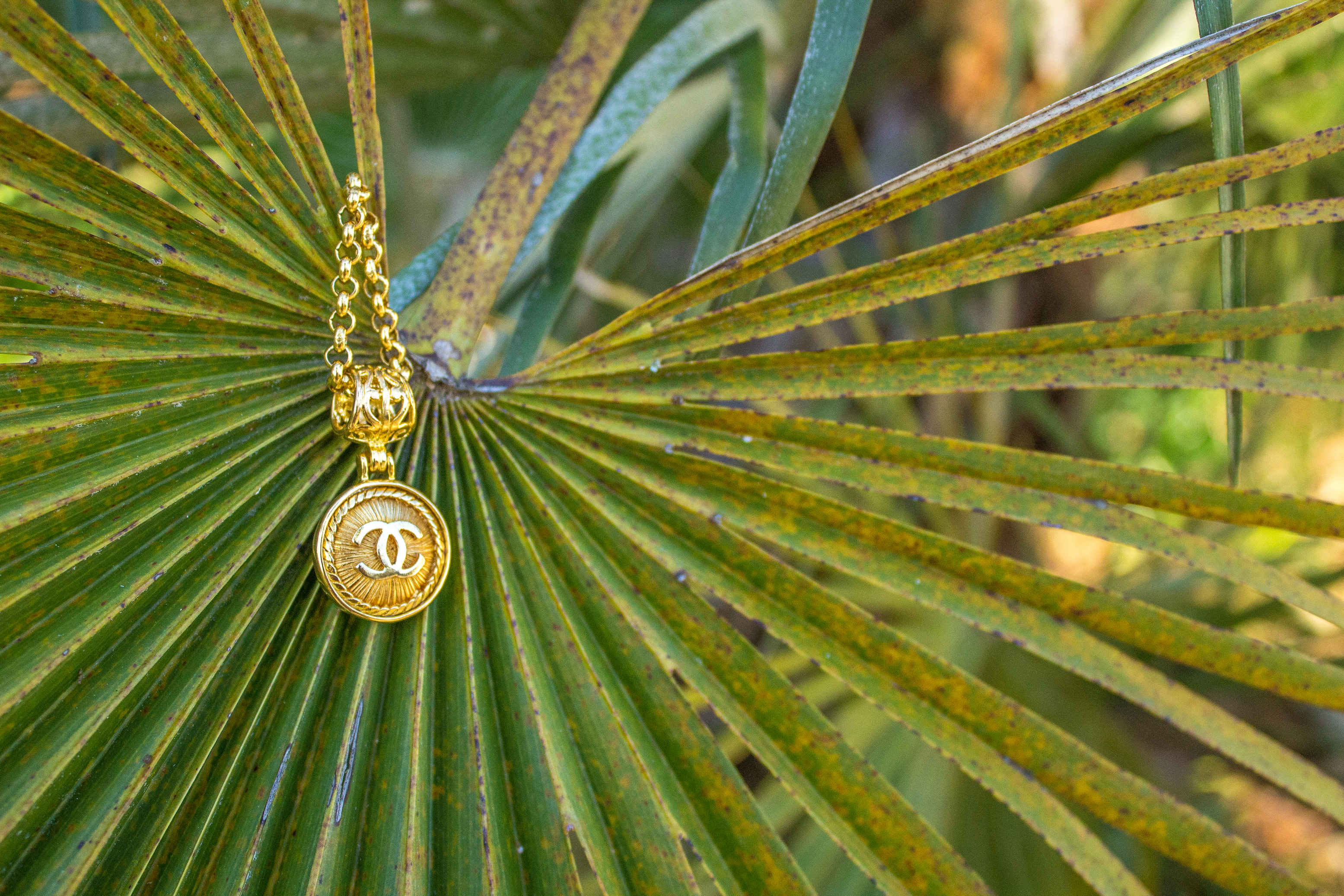 Wearing this ruffle top, I double wrapped the chain on the necklace, but I've really enjoyed wearing it long as well. That's part of the beauty: it's like two necklaces in one!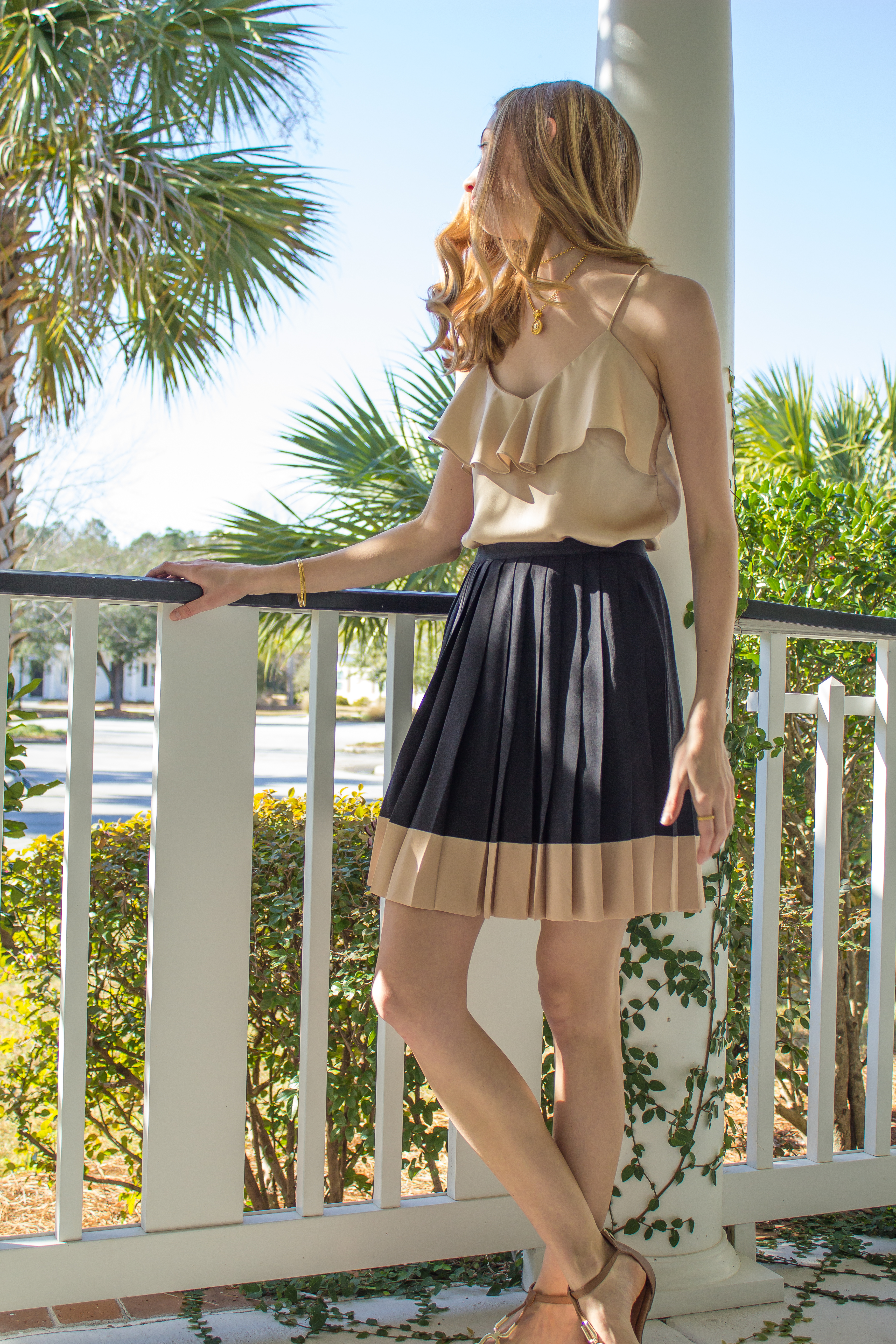 Old Soul Chanel Necklace, Anthropologie cami, Dior skirt, Julie Vos bangles 1 & 2