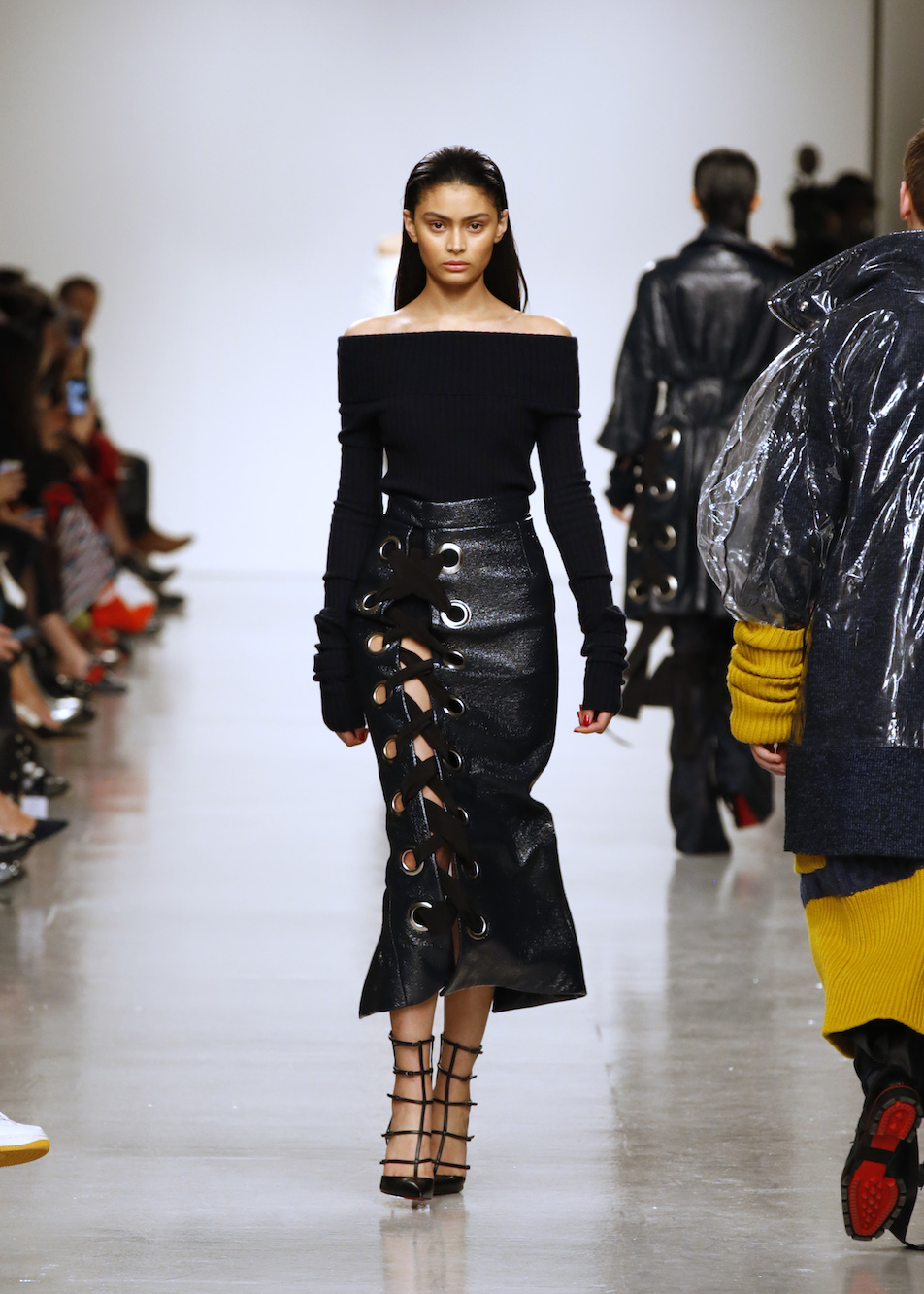 If you will remember, I went to see the Teatum Jones' show last fall and was thrilled to be invited again for their FW17 show this spring. The two shows really complimented each other and it was wonderful to trace the evolution of the brand from one season to the next.
The FW17 show was organized by color, beginning with darker hues and transitioning into muted varietals of white and gray before ending with a bang of boldly patterned outerwear. Throughout was the usage of fetish-worthy materials, from shiny clear plastic to chunky twill sweaters. Teatum Jones really pays close attention to the texture of their garments, which I find elevates their clothing to a sensory experience. As in their SS17 collection, they collaborated with British artist Tom Leamon, who delicately hand-painted many of the garments, redefining the notion of bespoke. To top (or rather, bottom) it off: incredible, cage-like shoes by Christian Louboutin.
The thoughtful show aimed to shift the viewer's mindset away from preconceived notions of the human body. The means: garments that expose/hide unexpected bits of the body worn by untraditional models. To demonstrate that no body is perfect/imperfect and that beauty is not fixed, two disabled models were cast in the show. In terms of design, Teatum Jones explored notions of the seen/unseen by exposing shoulders while hiding hands, tying garments with thick laces and layering sheer fabric with opaque.
All in all, a great show pursuing a higher standard of awareness about real issues in fashion. See for yourself!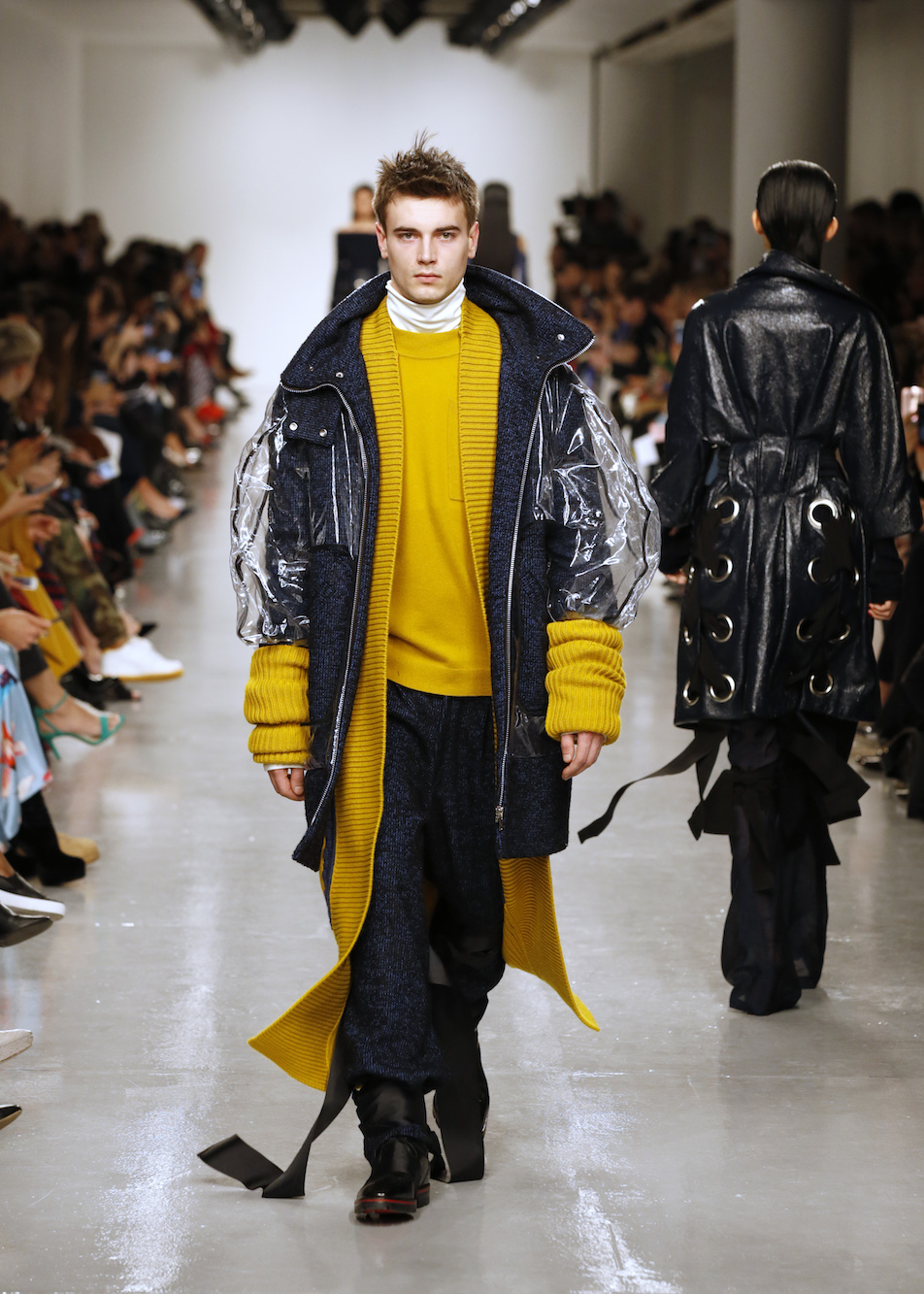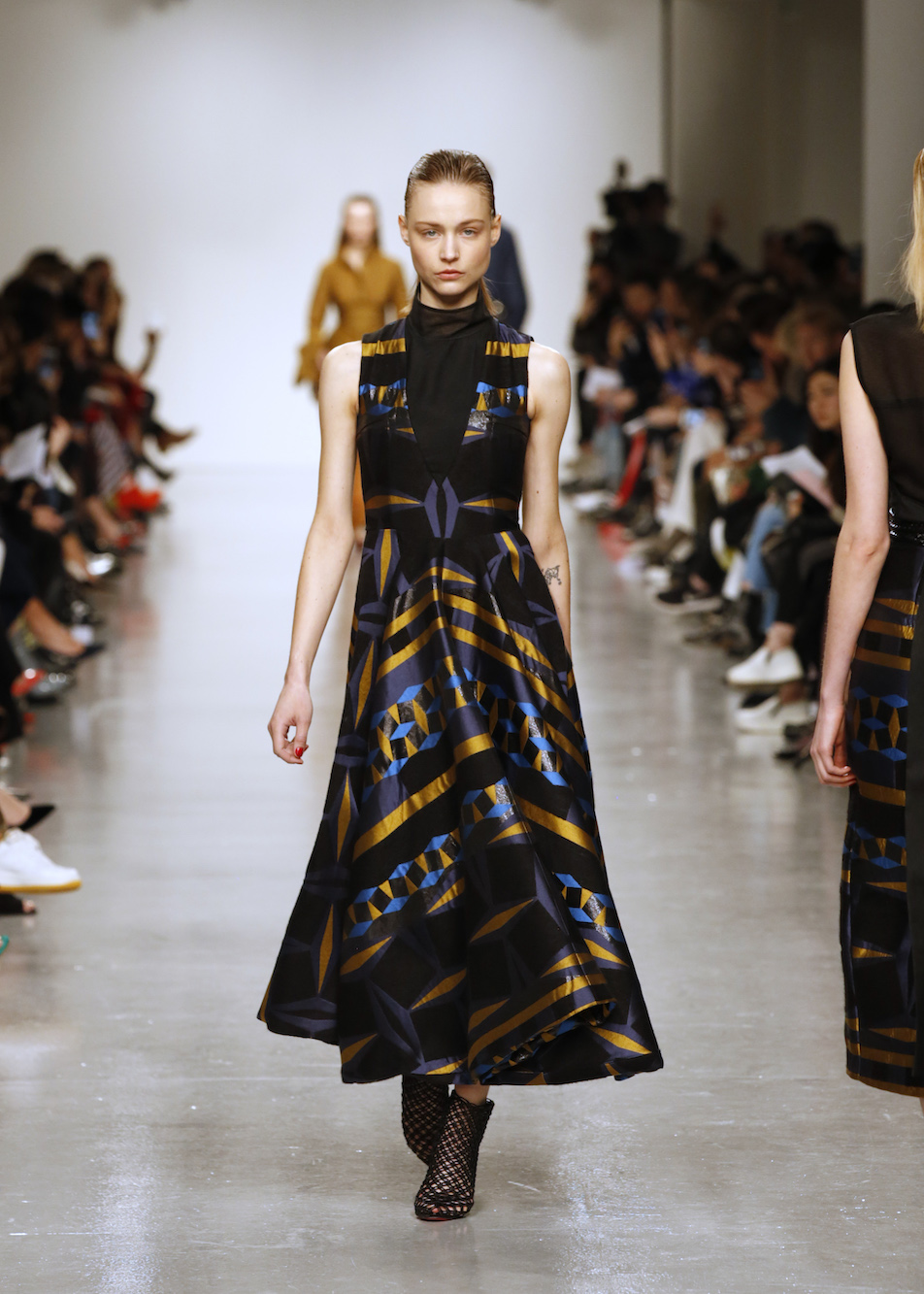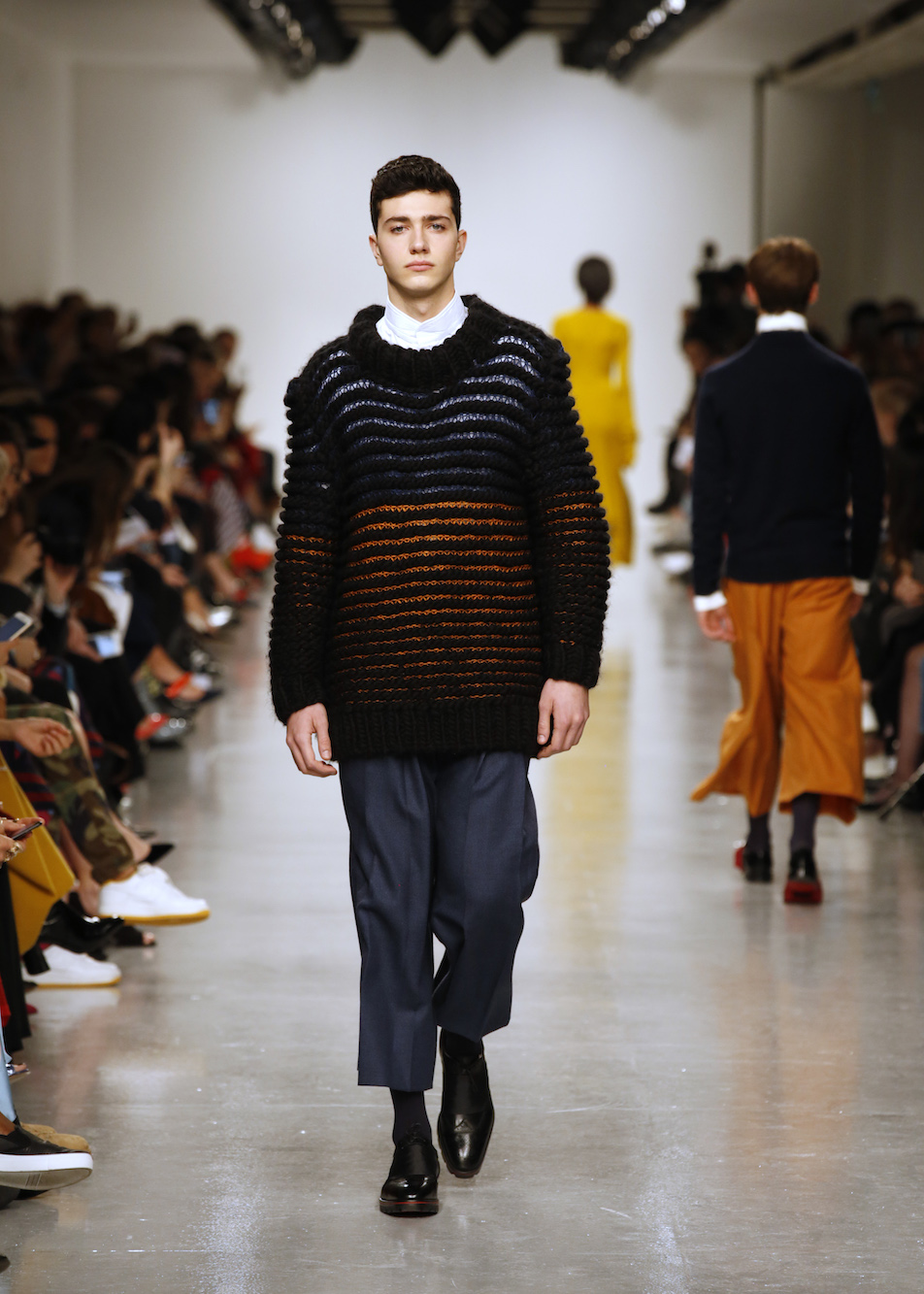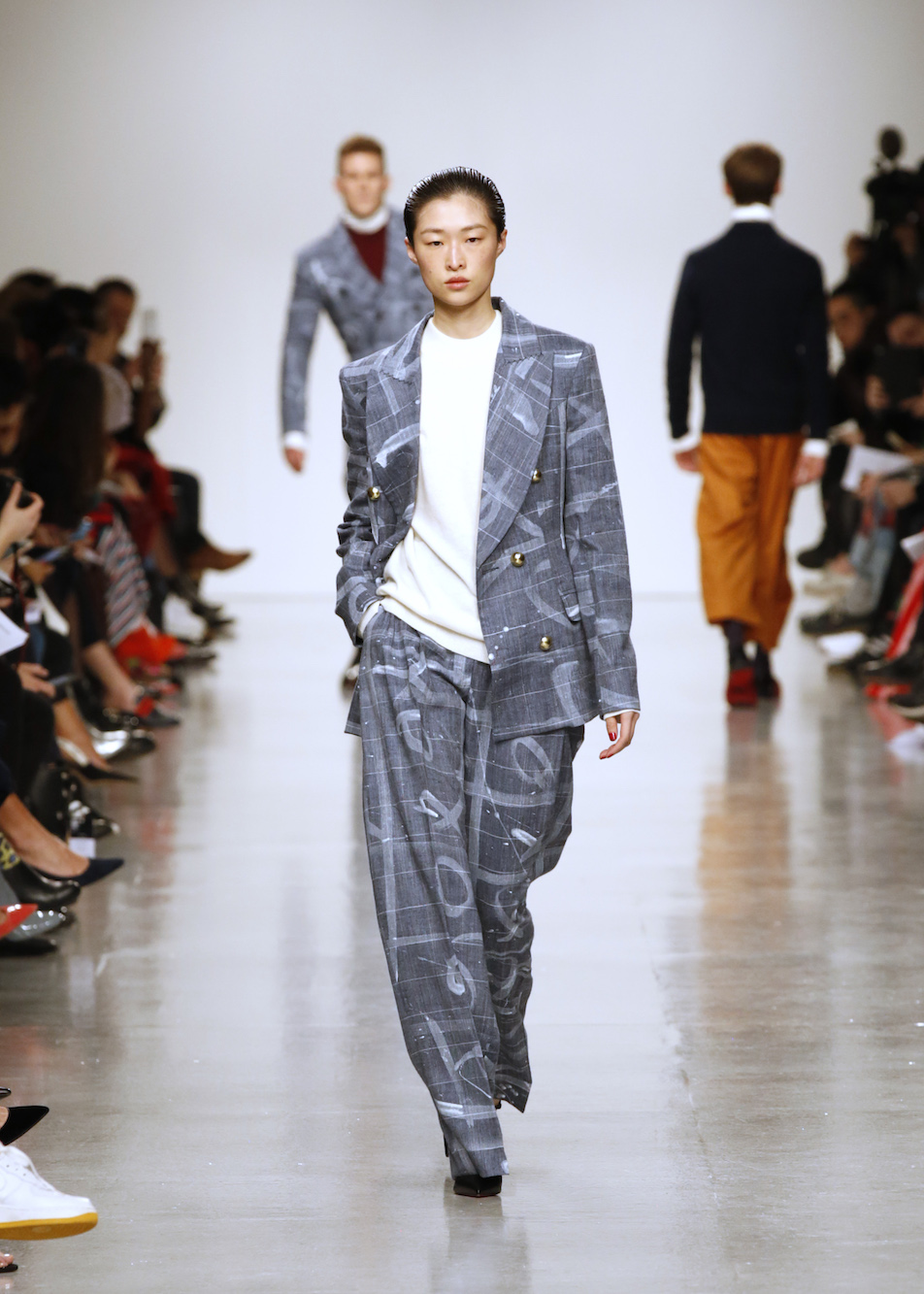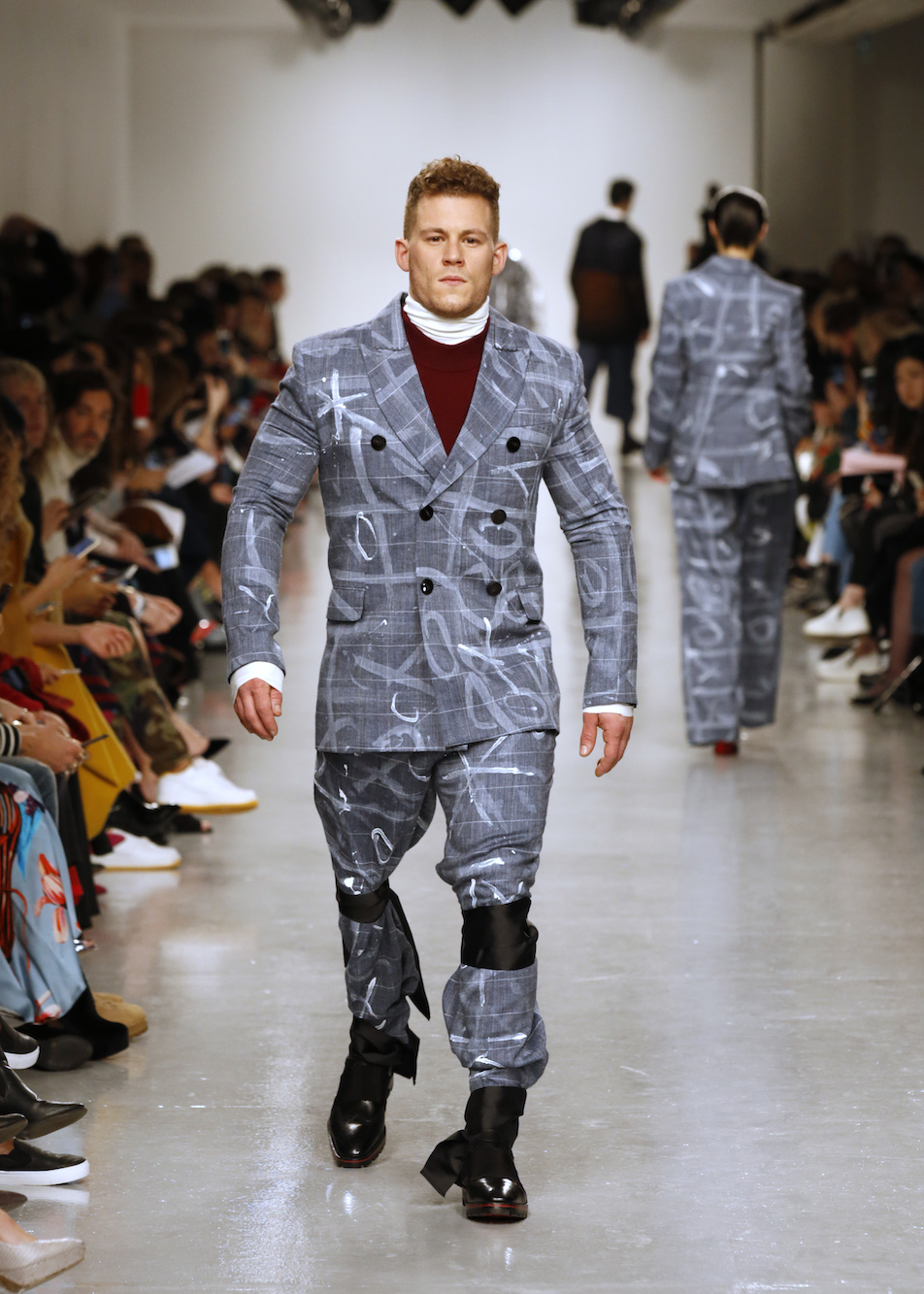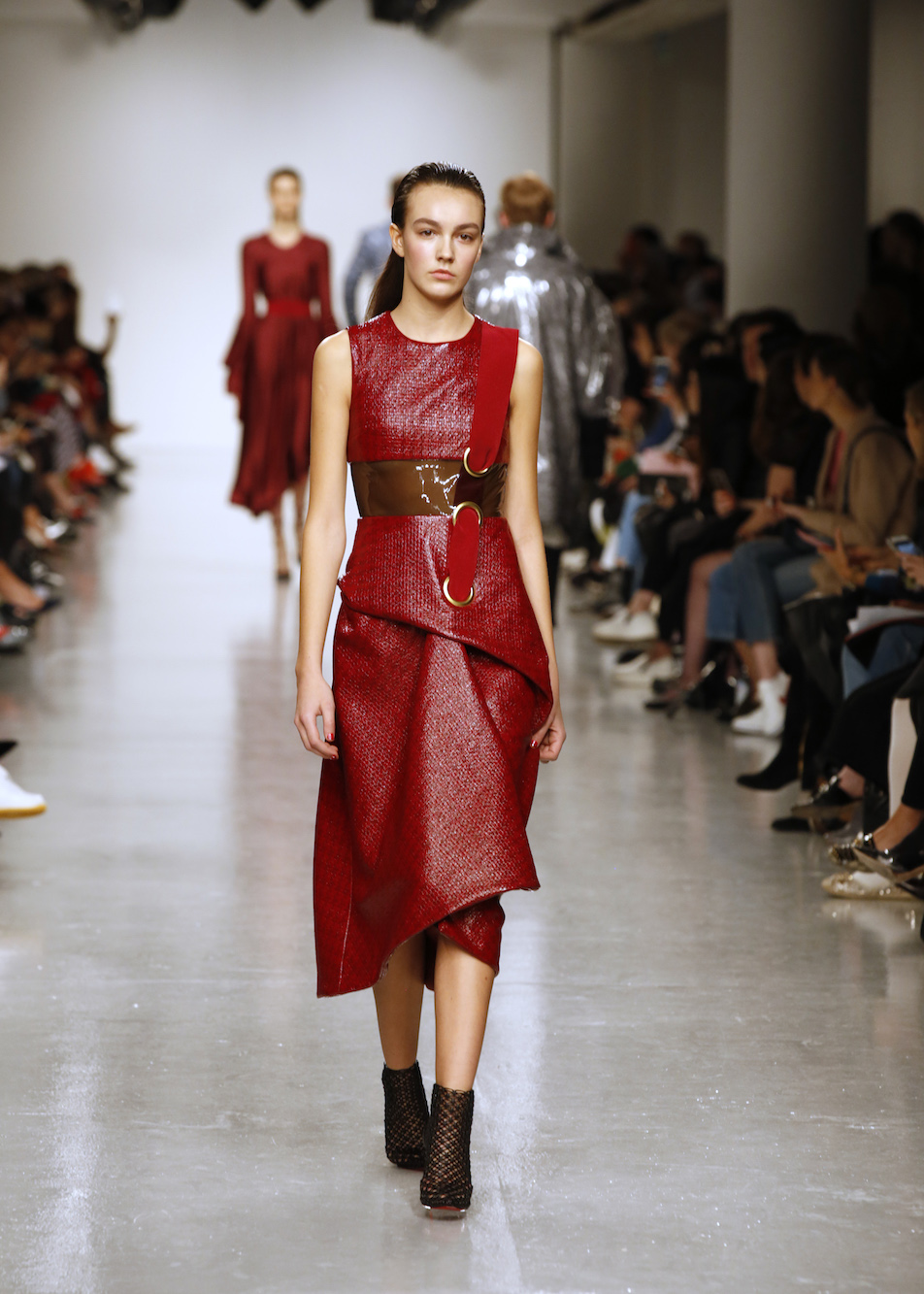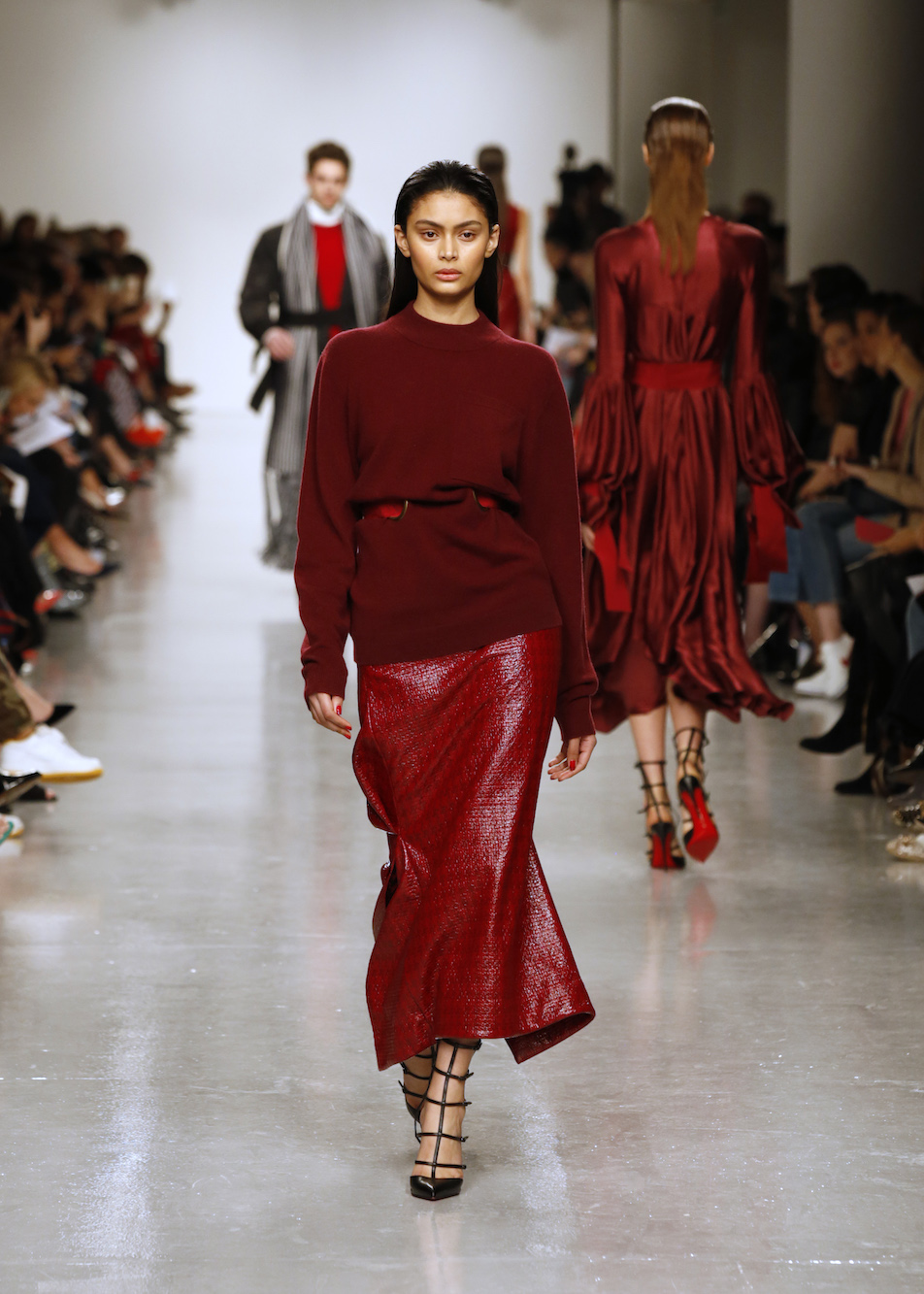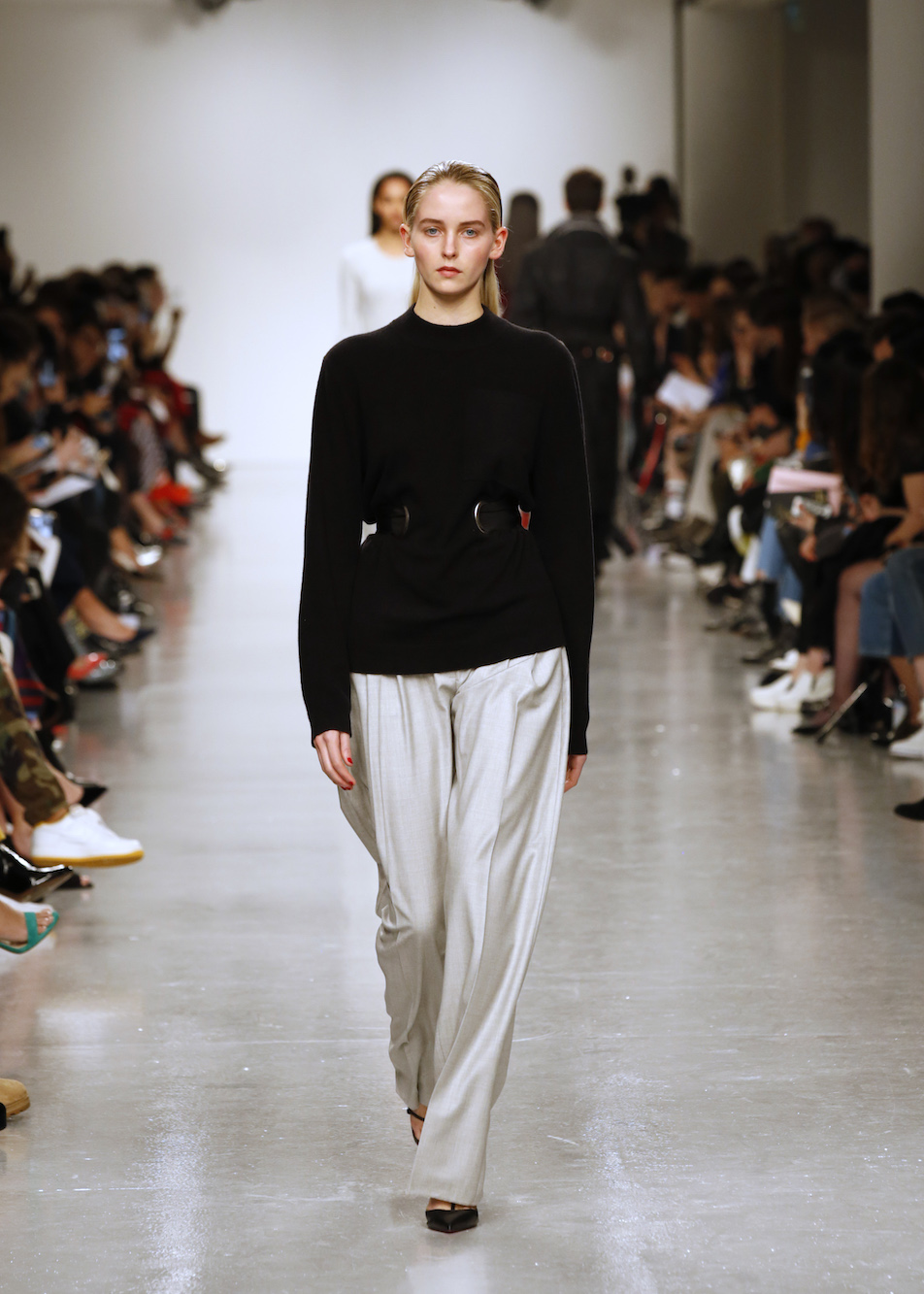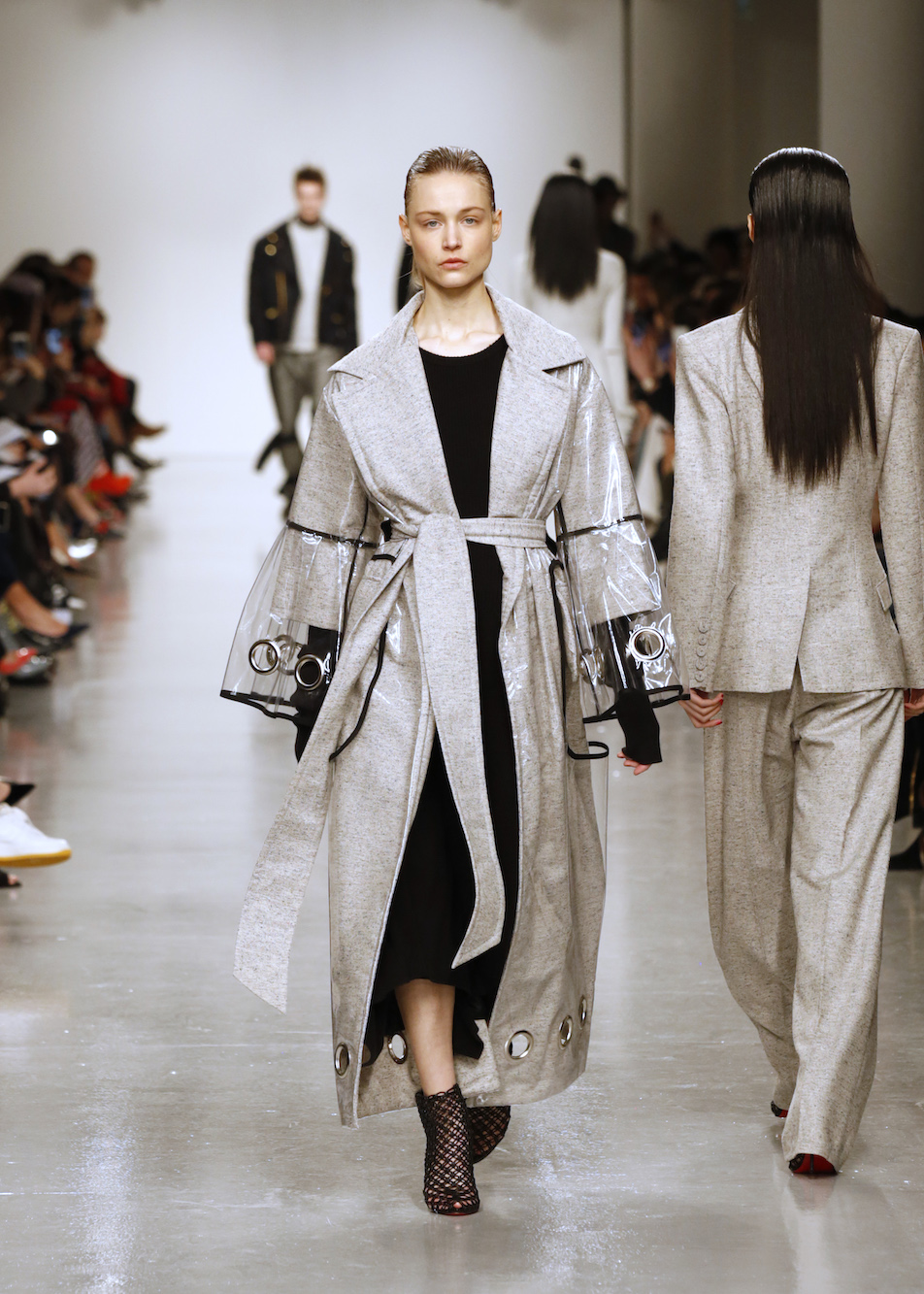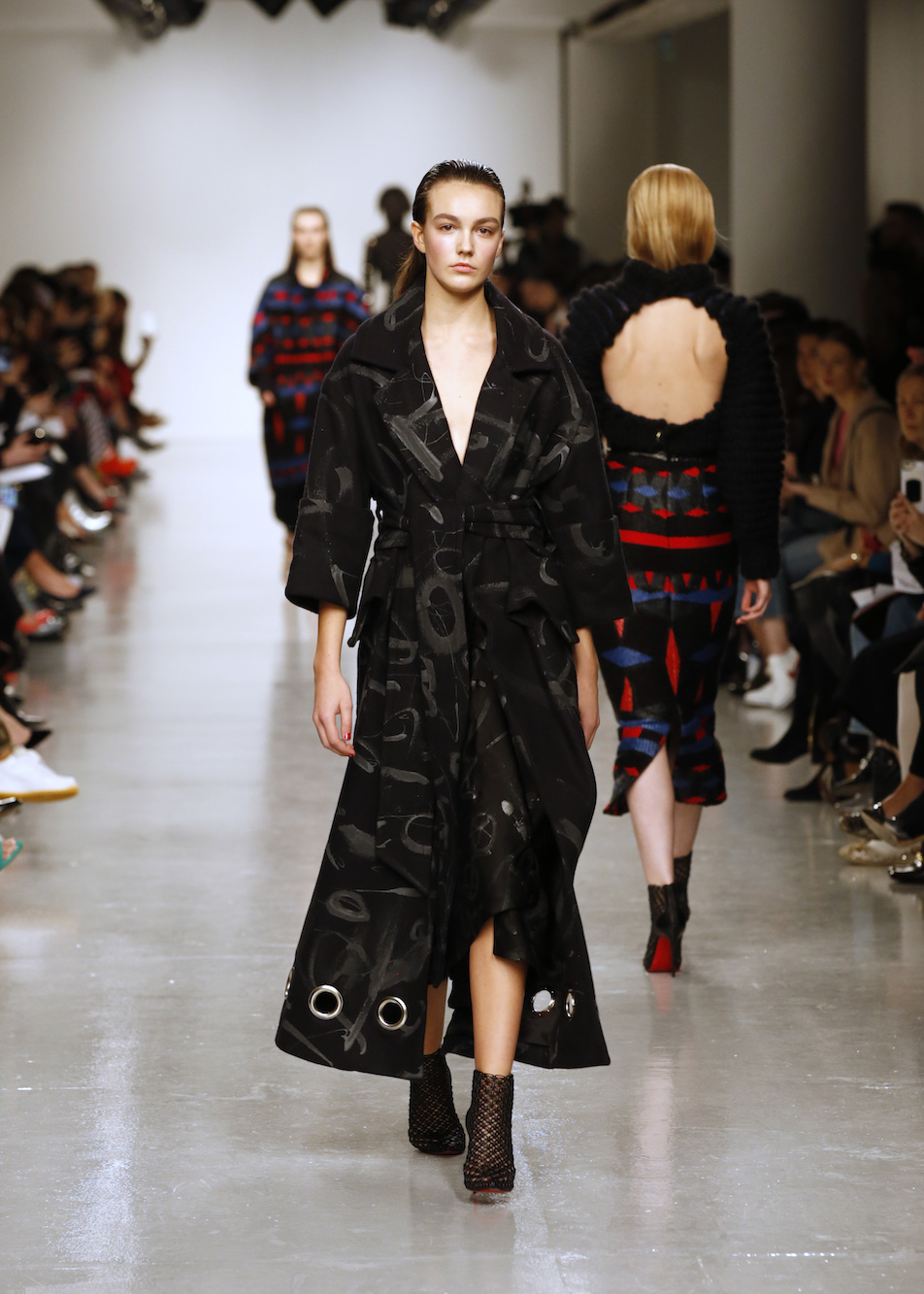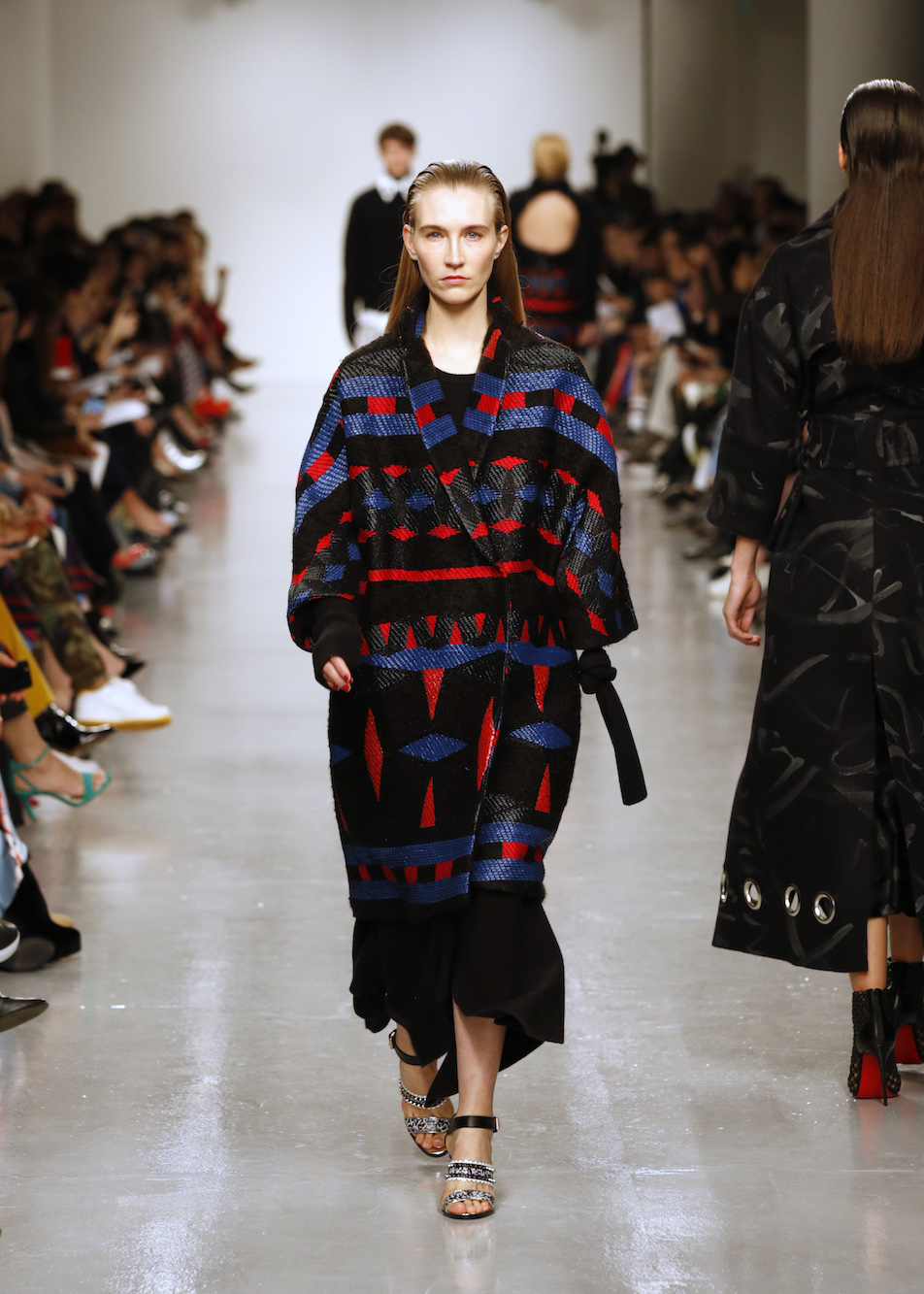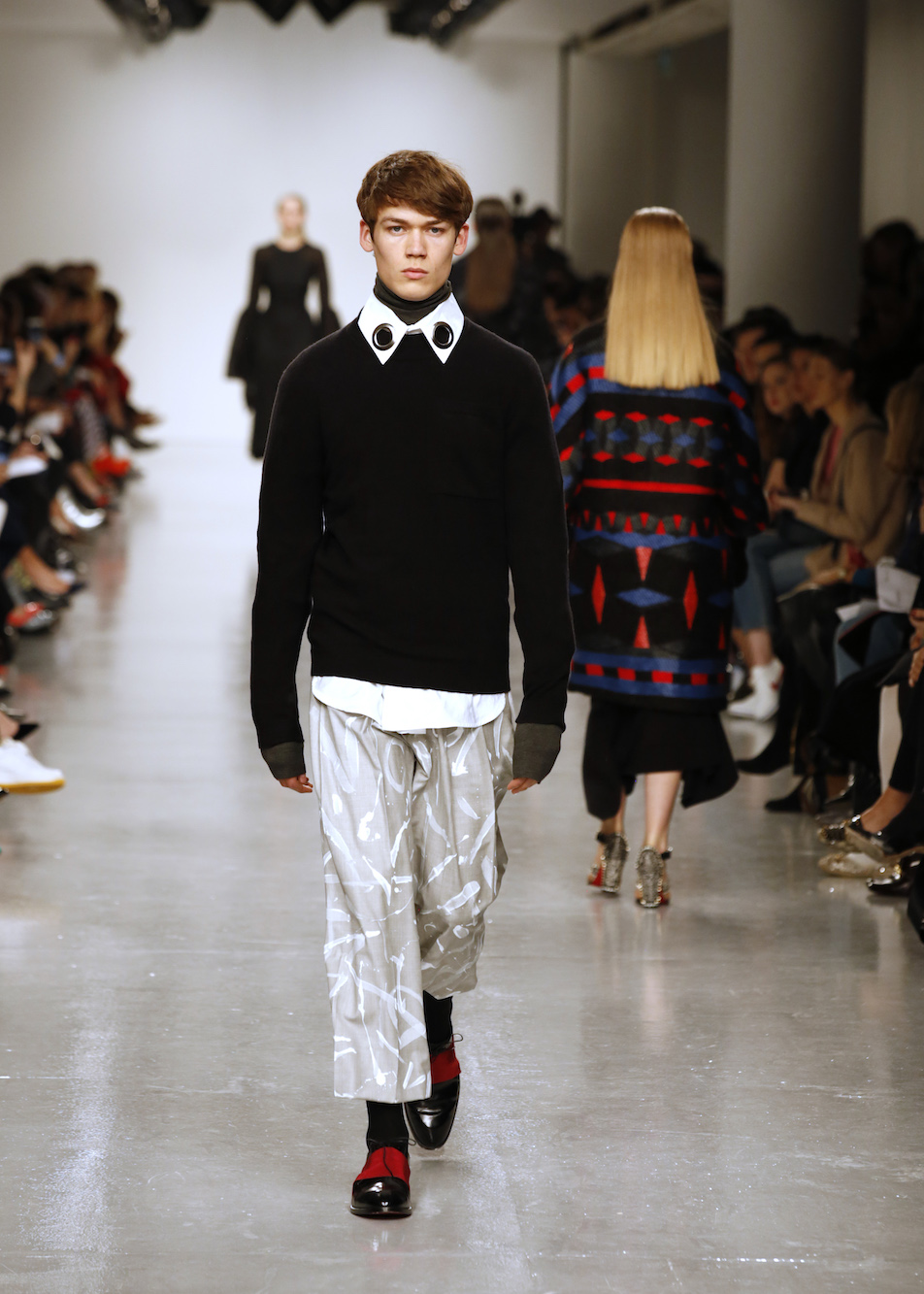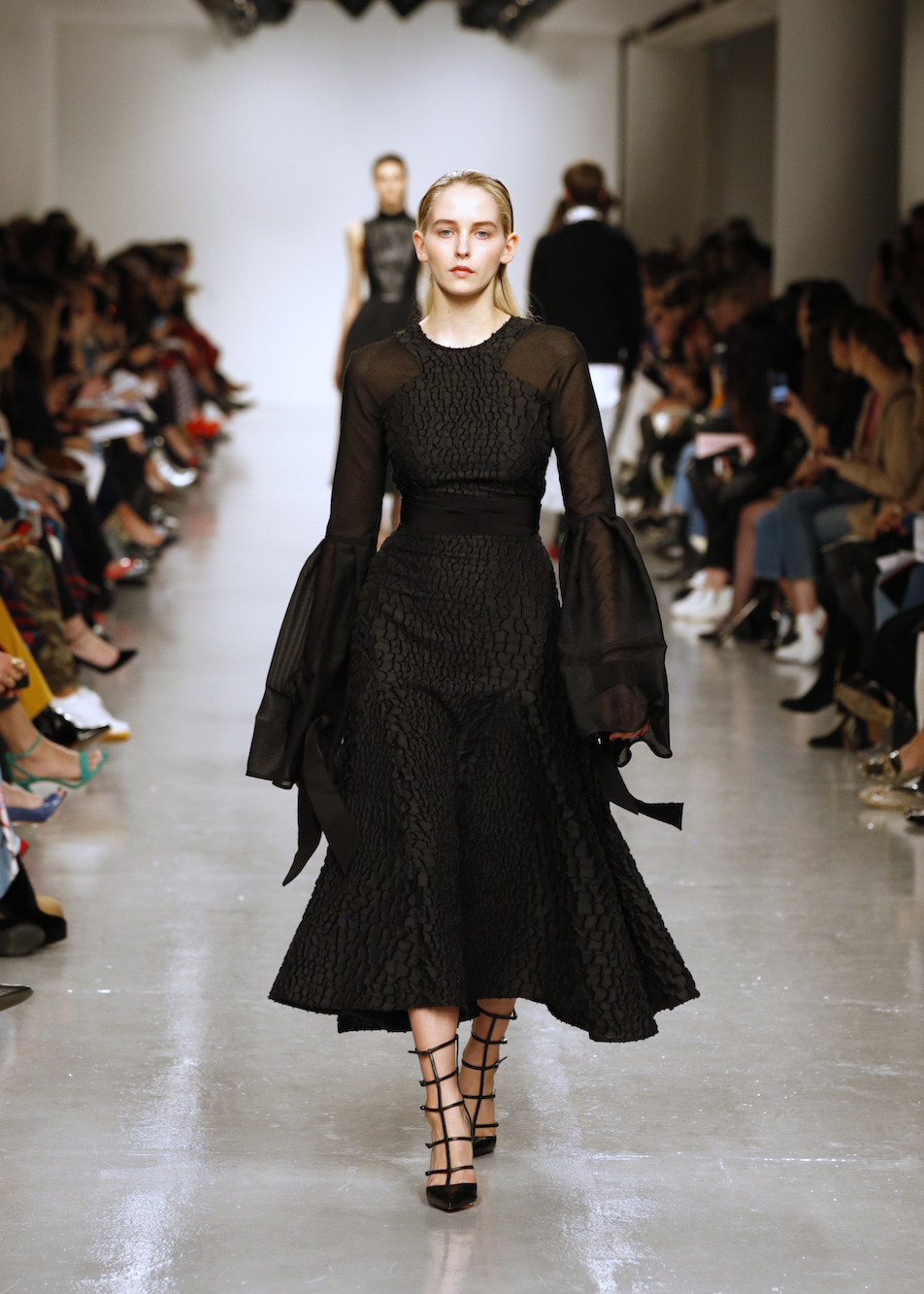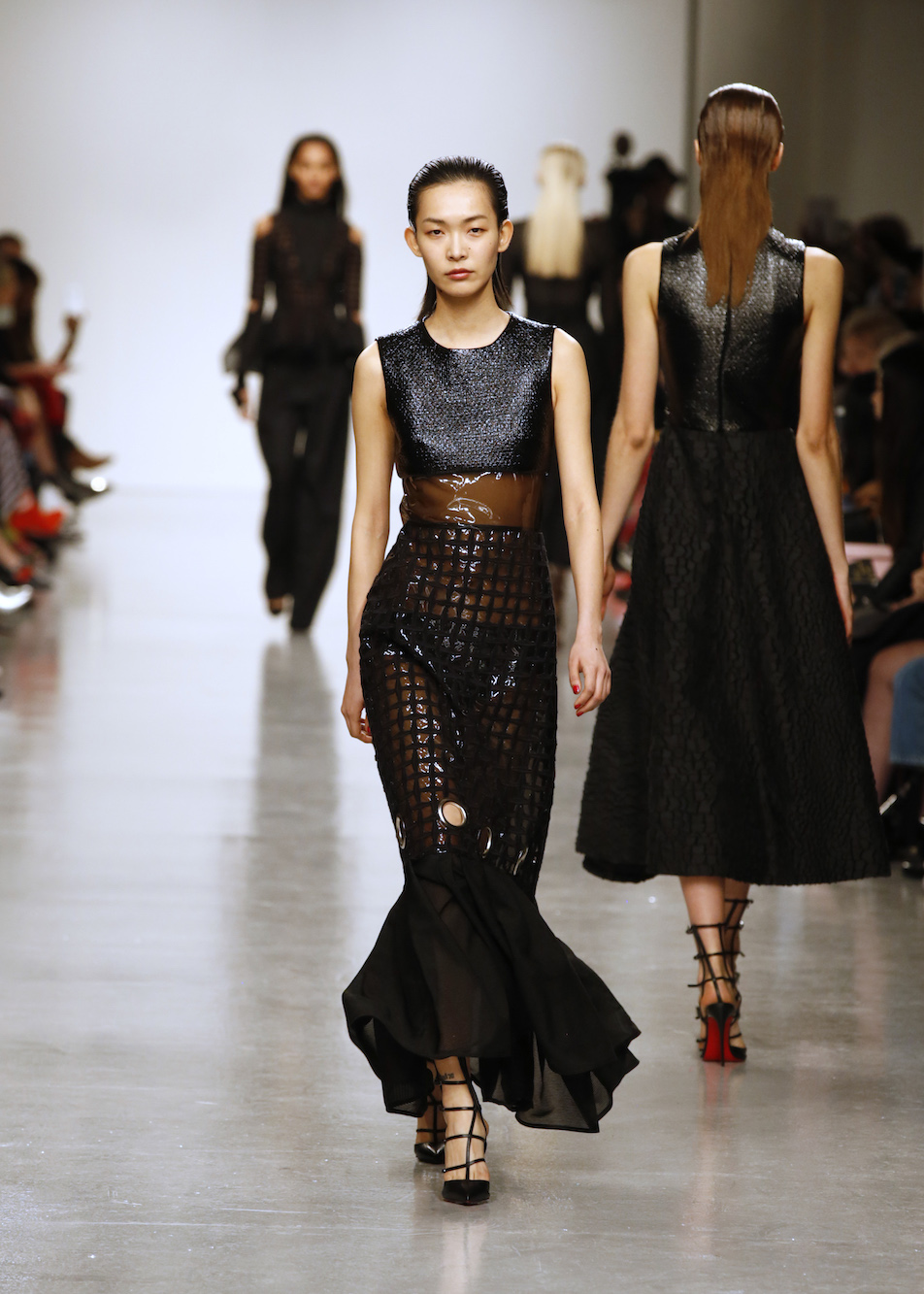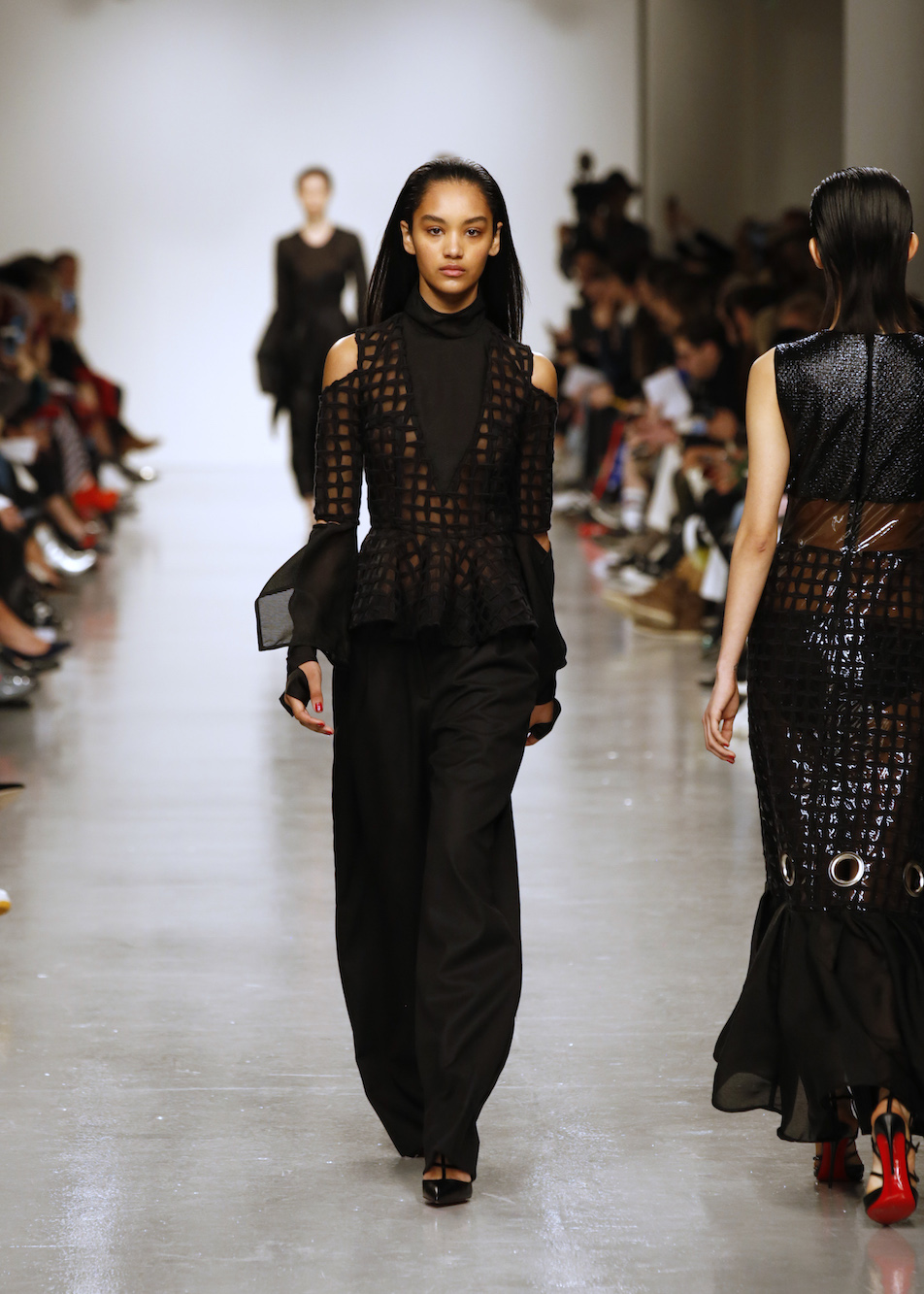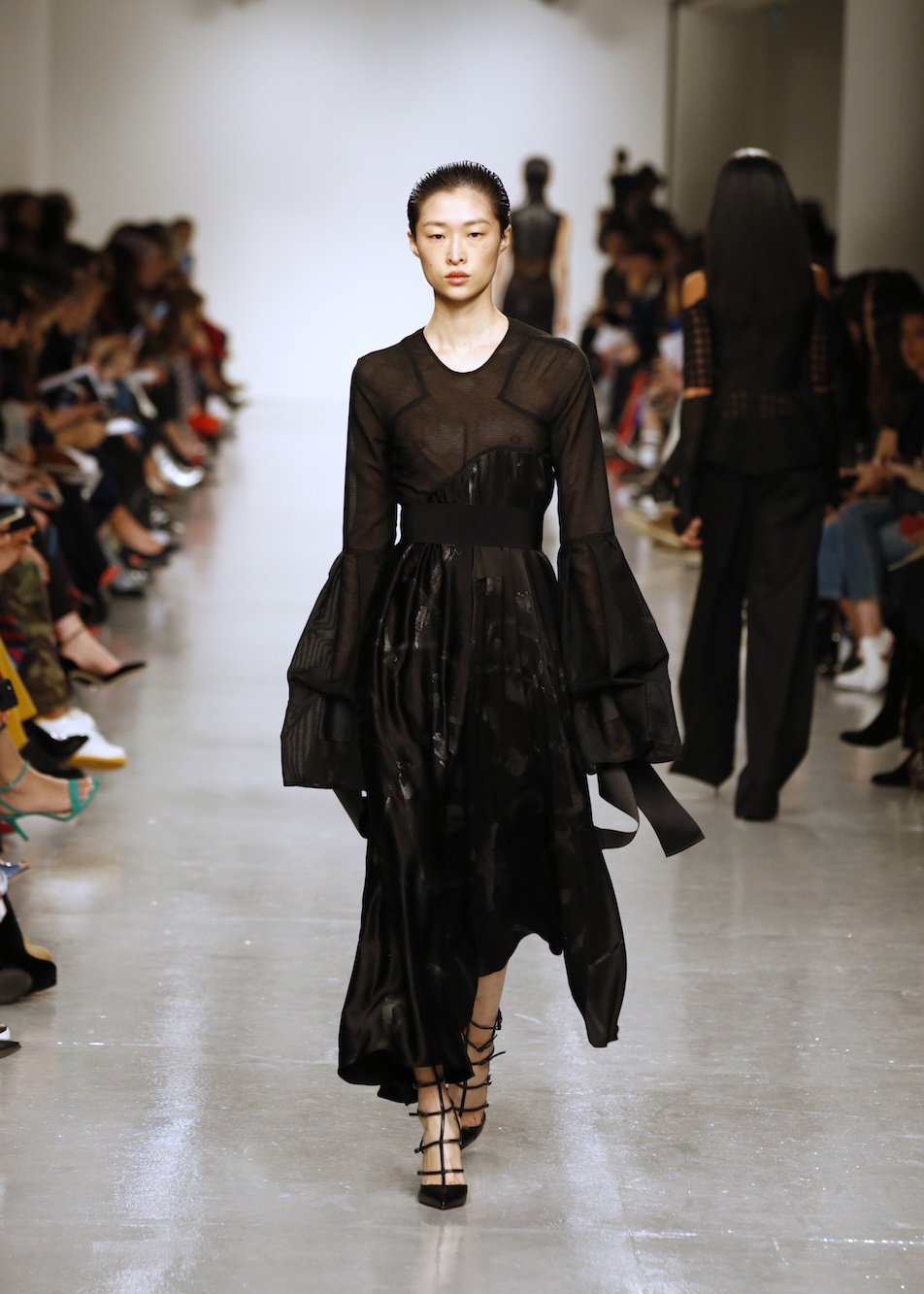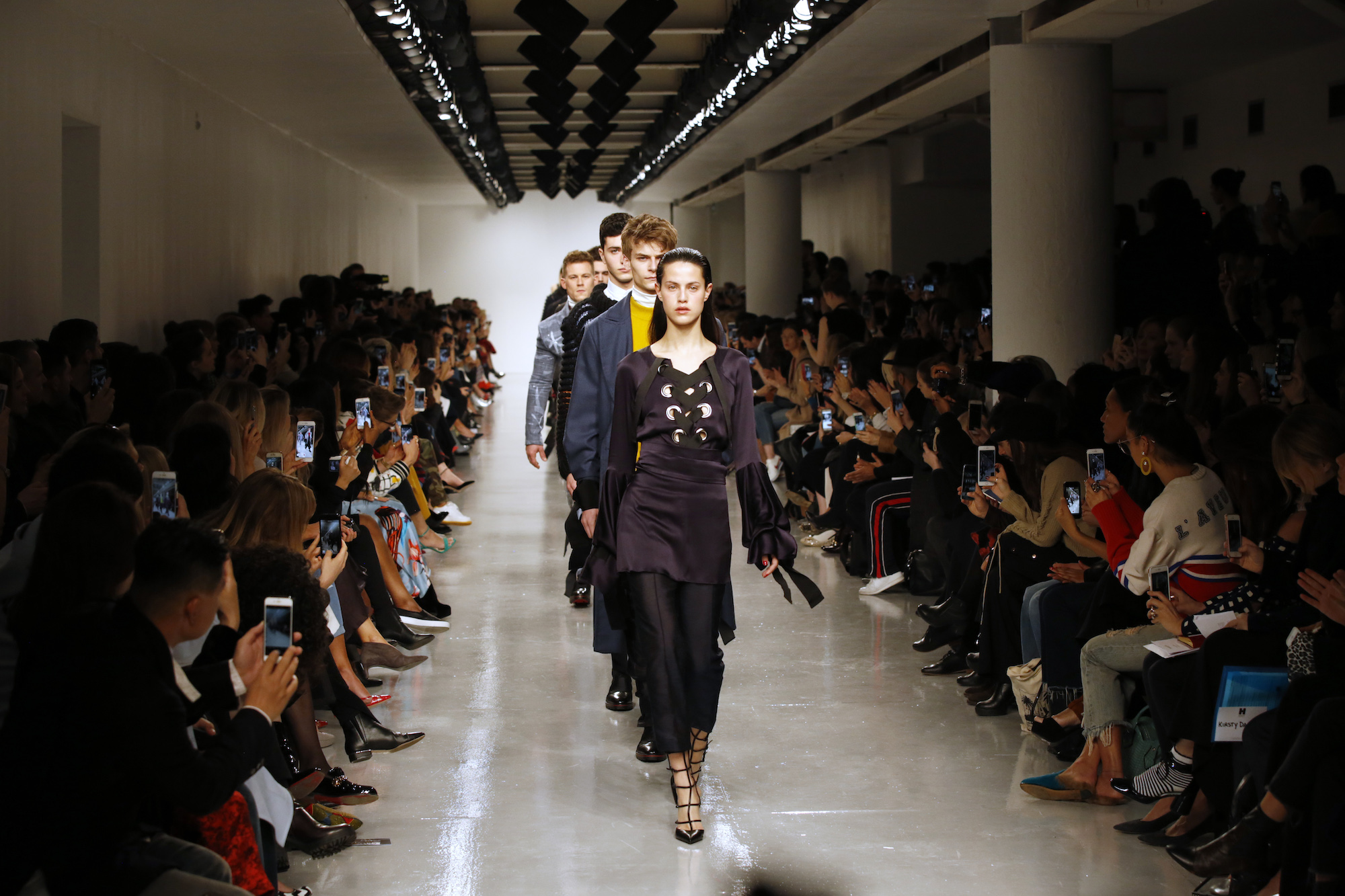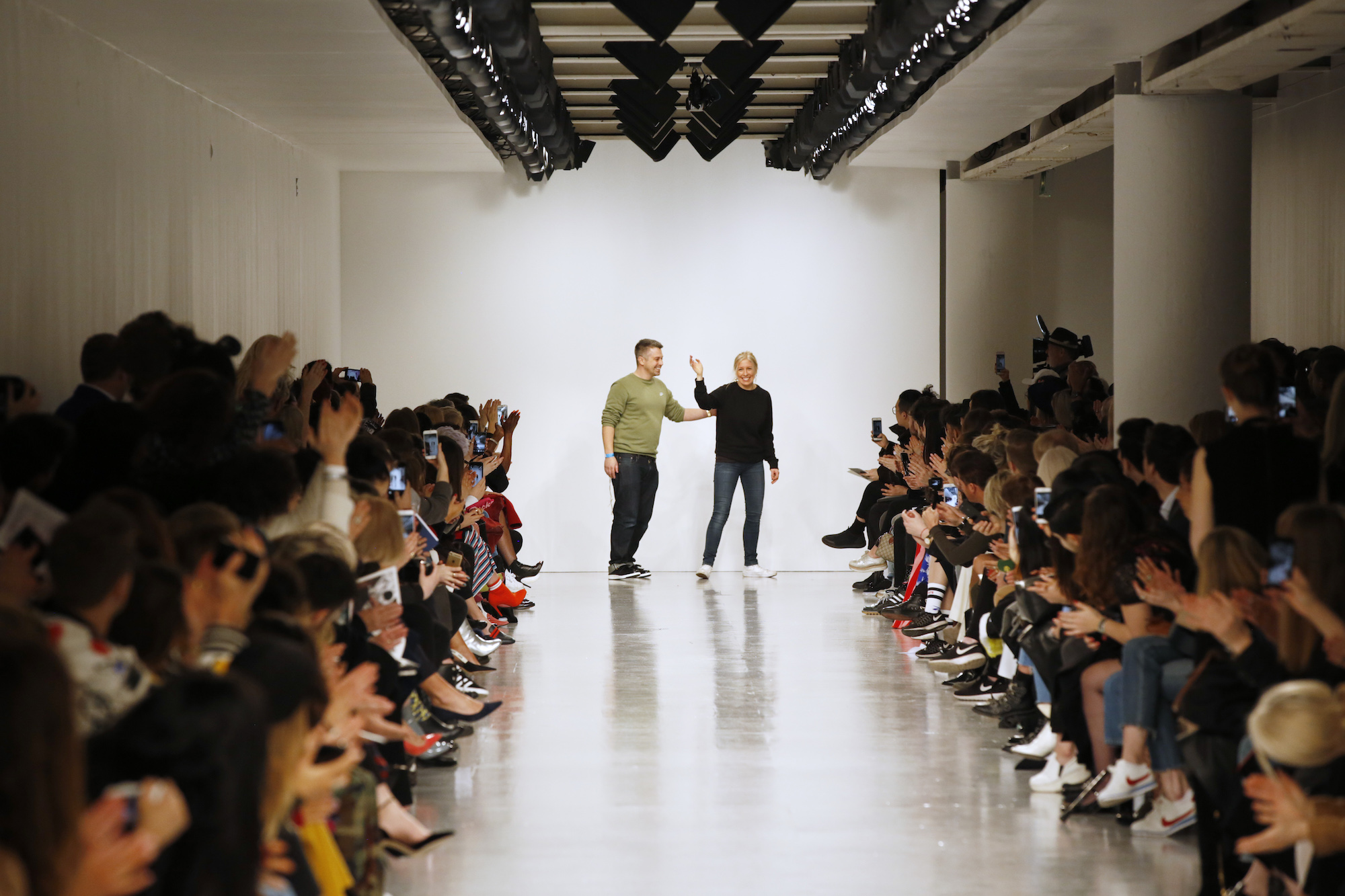 Photography courtesy of Teatum Jones