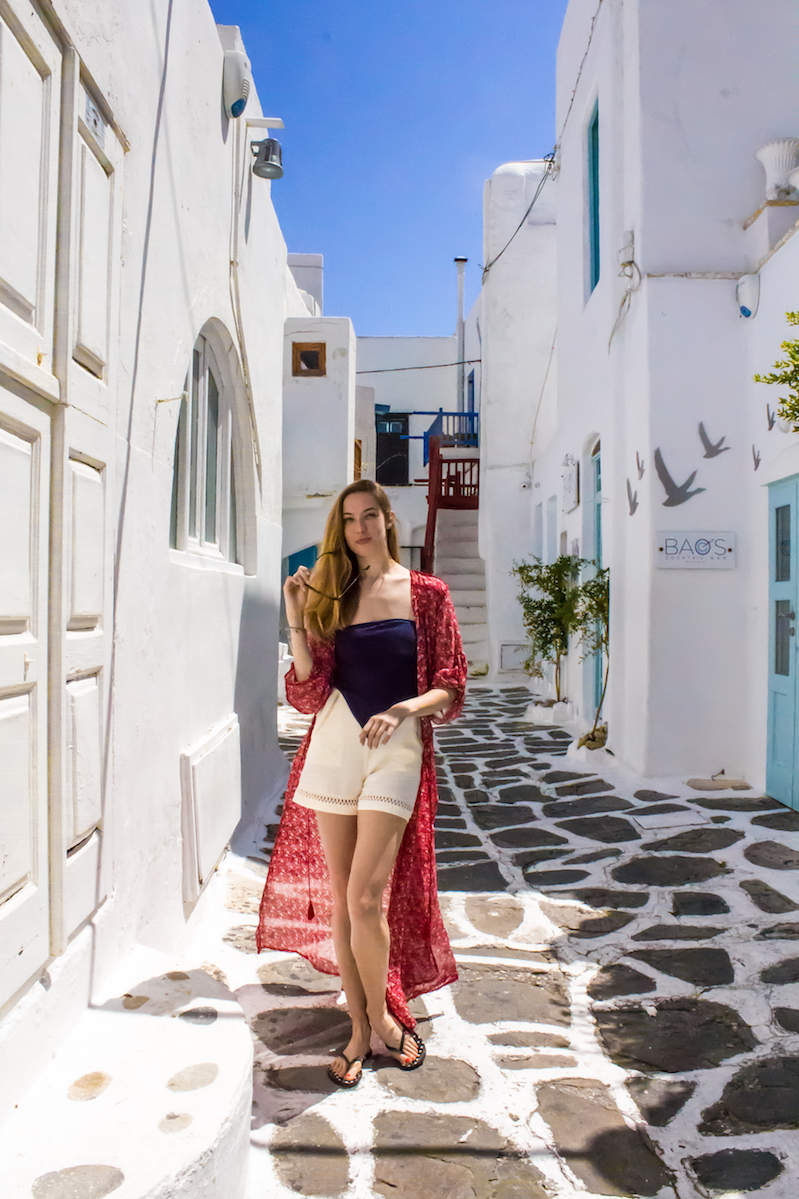 Sweet summer memories to hold on to as we move into fall! I took a quick trip to Greece for four days in July, where I found these whitewashed walls and colorful fabrics along with that glorious Grecian sun. Mykonos town is absurdly charming, with endless little streets that wind together like a maze. It felt like the town was just one white stucco structure with a hundred nooks in which to find seafood and trinkets.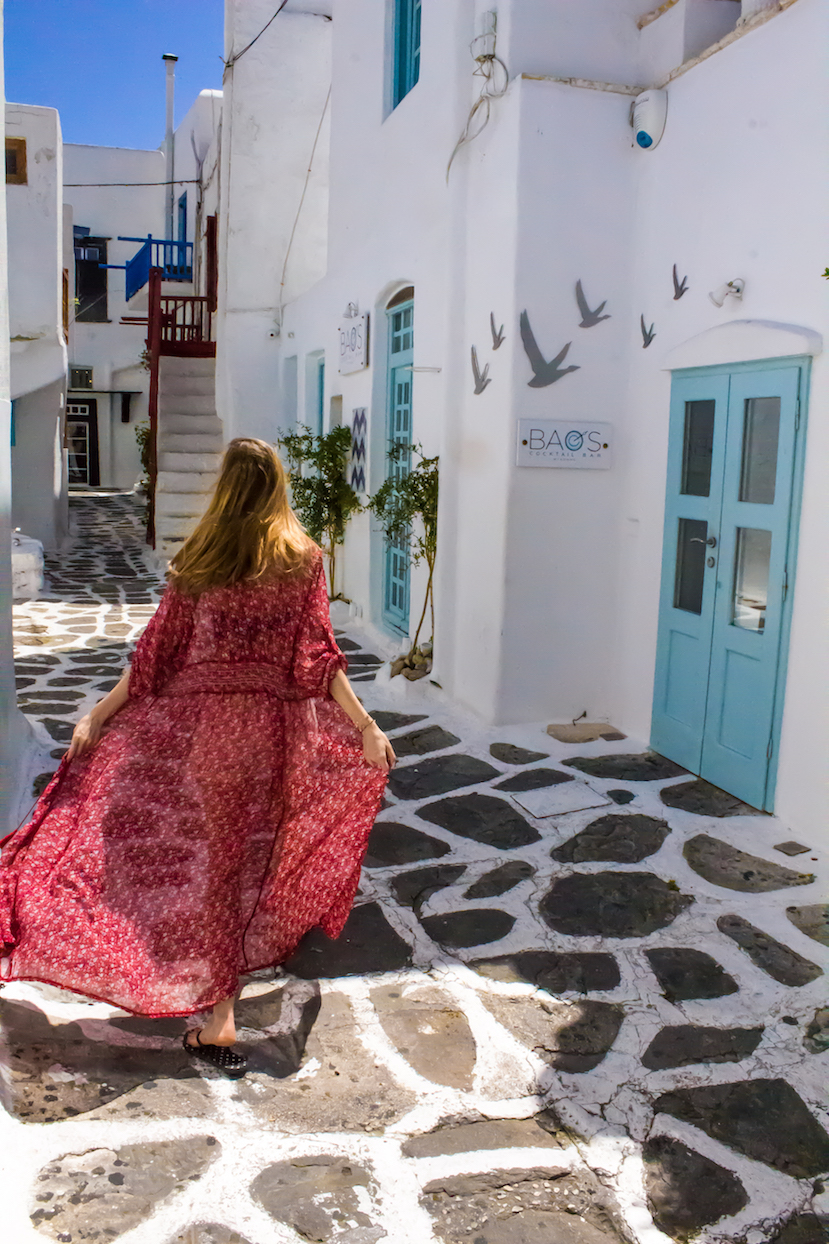 On one particular outing for ice cream (which we enthusiastically found at Kayak), I also saw these incredible silk scarves and scattered petals. Could it be any more beautiful?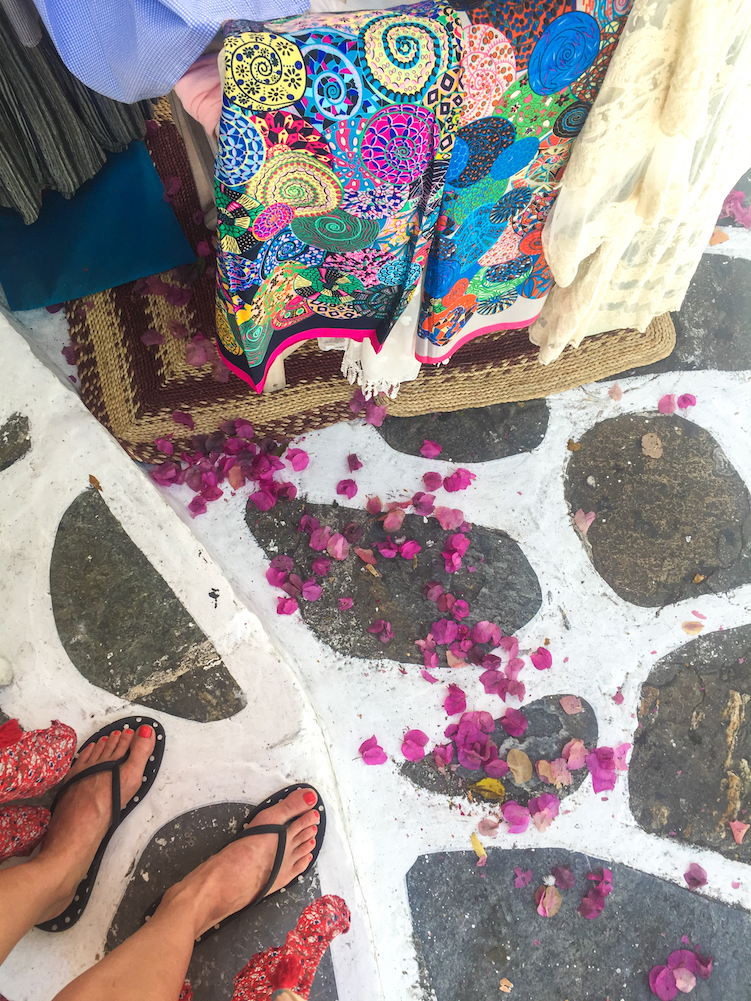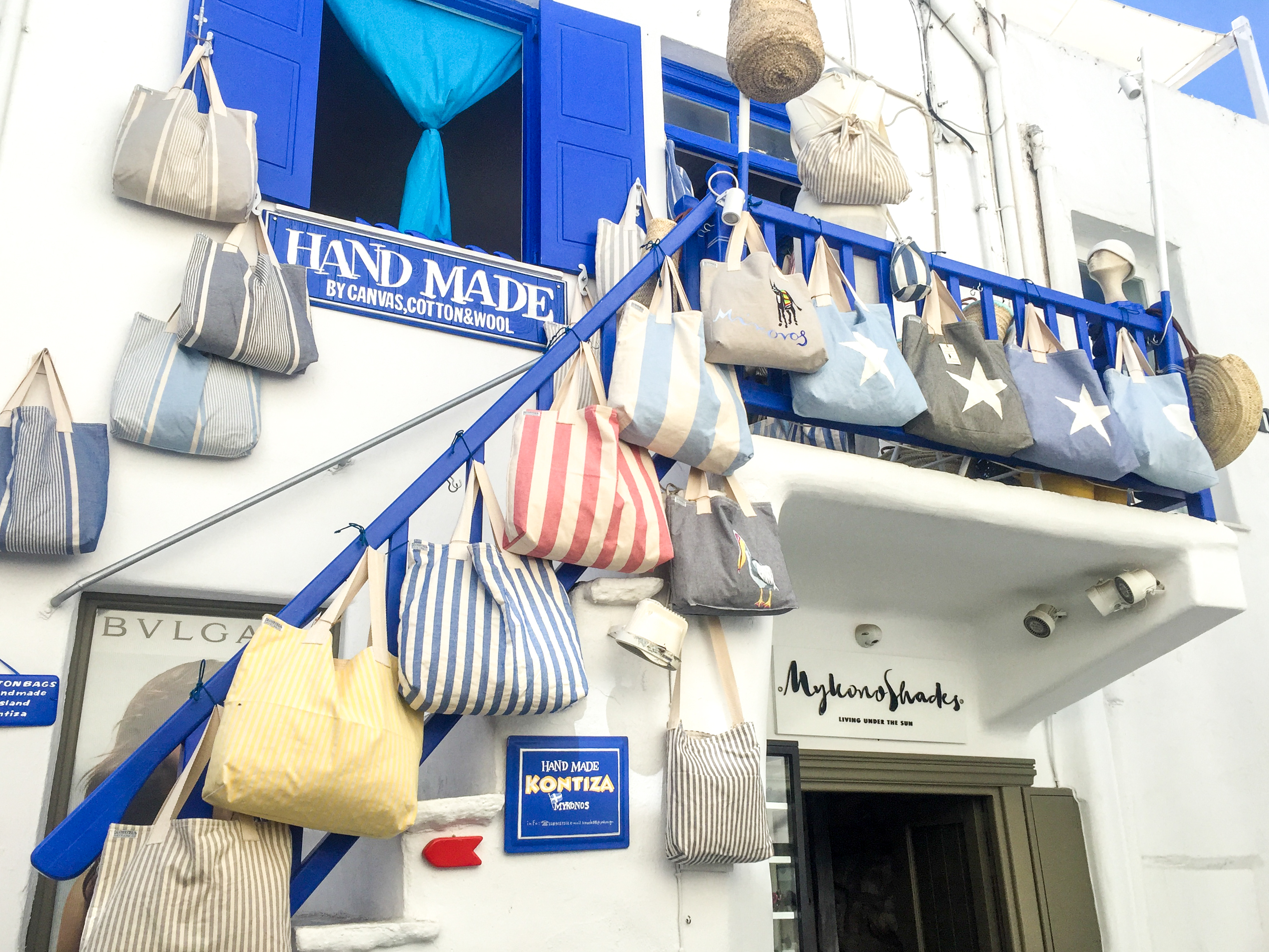 We had to do some touristy things, like visiting these old windmills! You can take a tour inside one of them, but I preferred the view looking out over the town.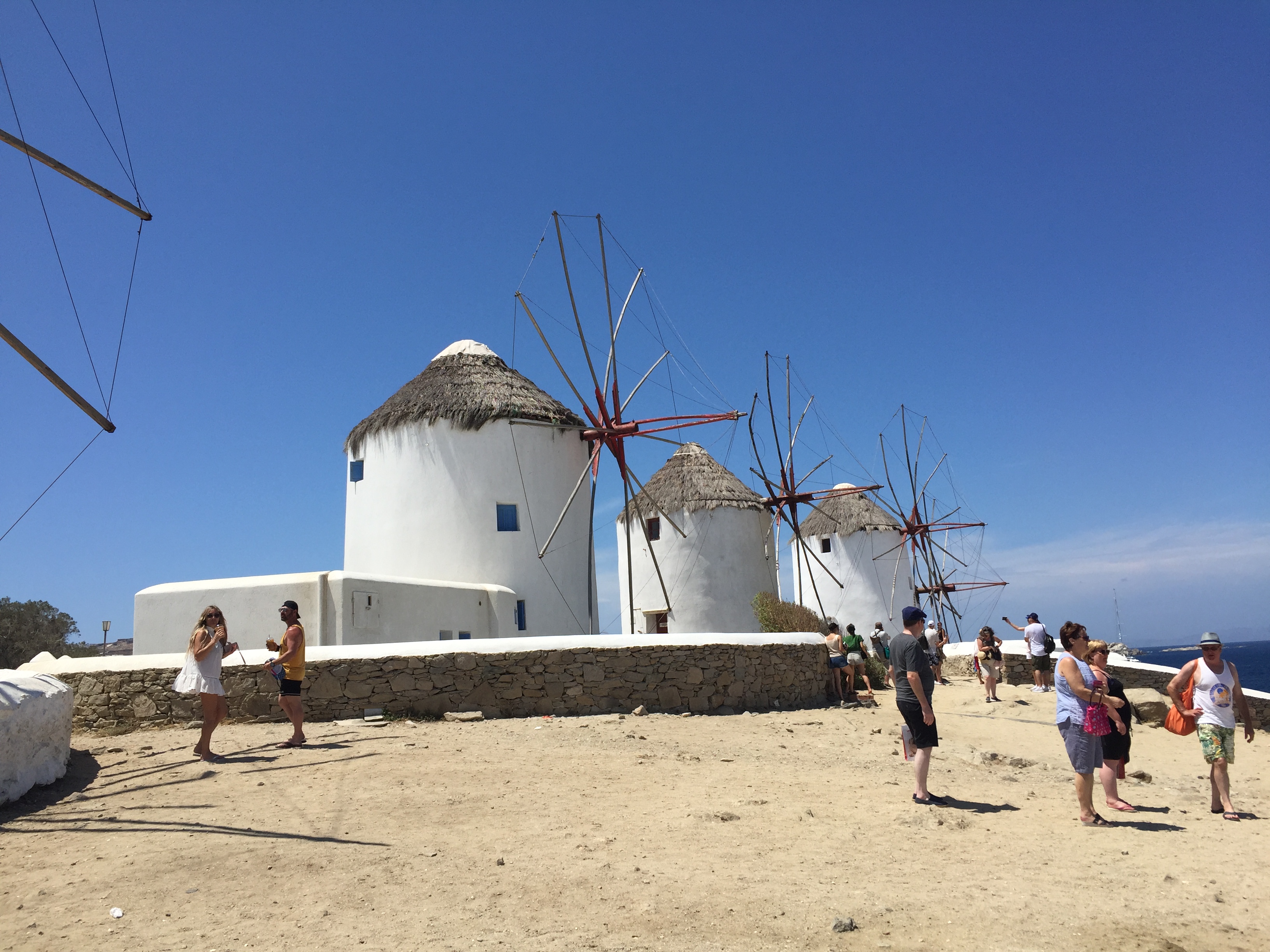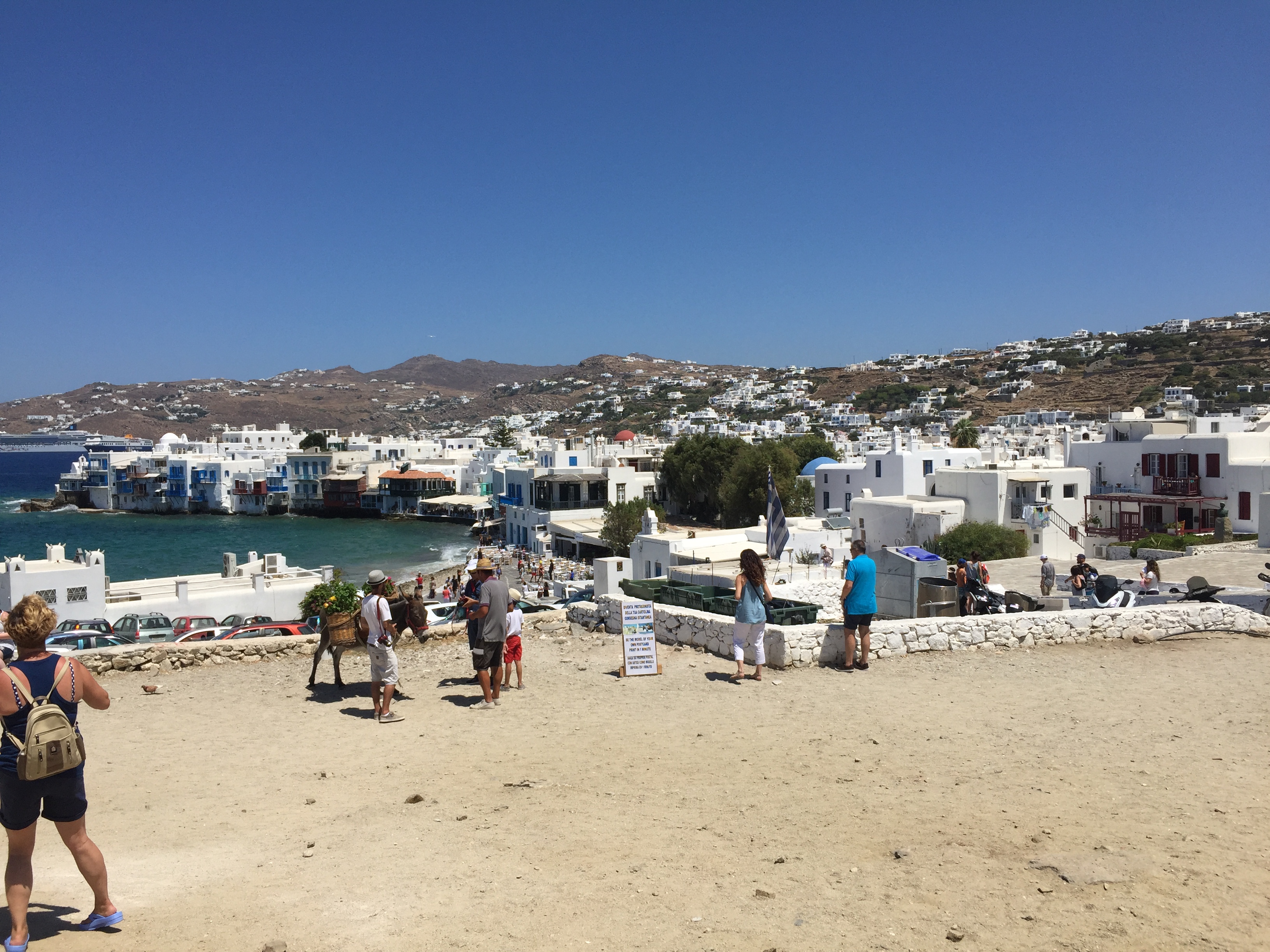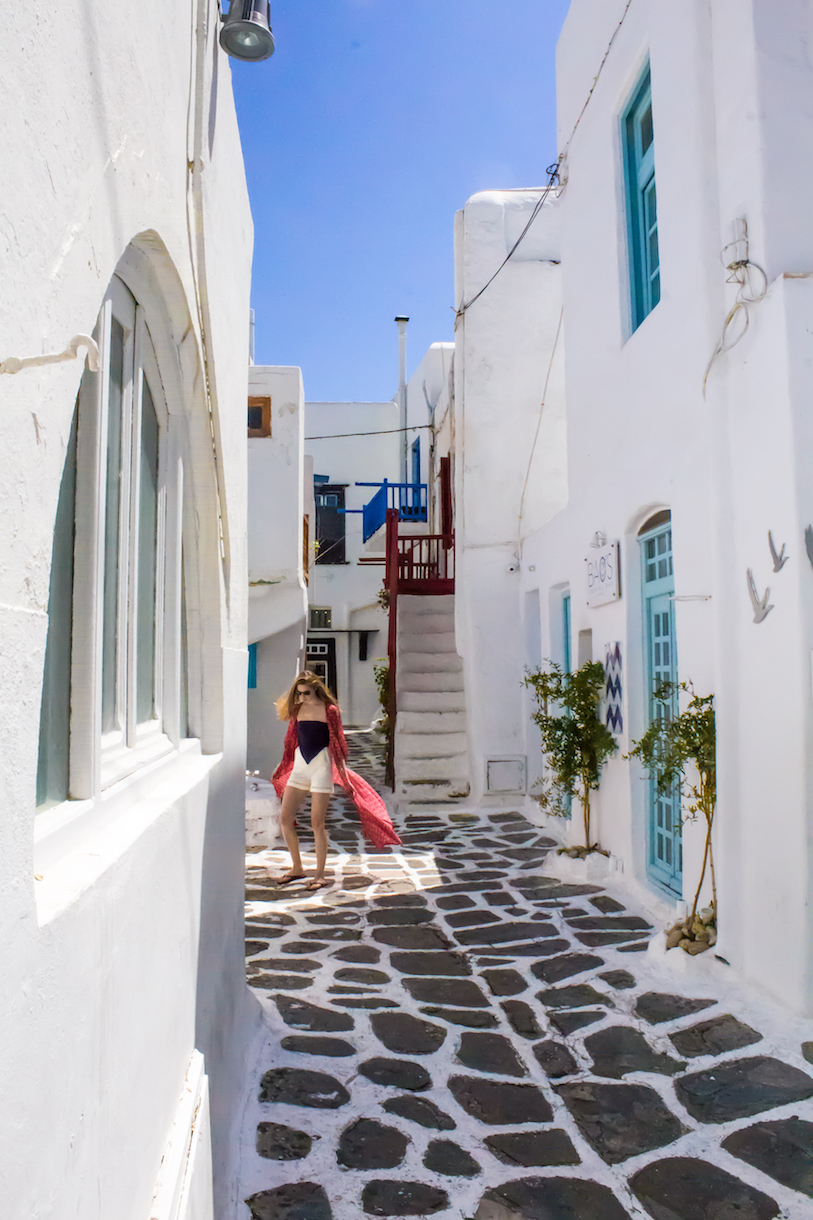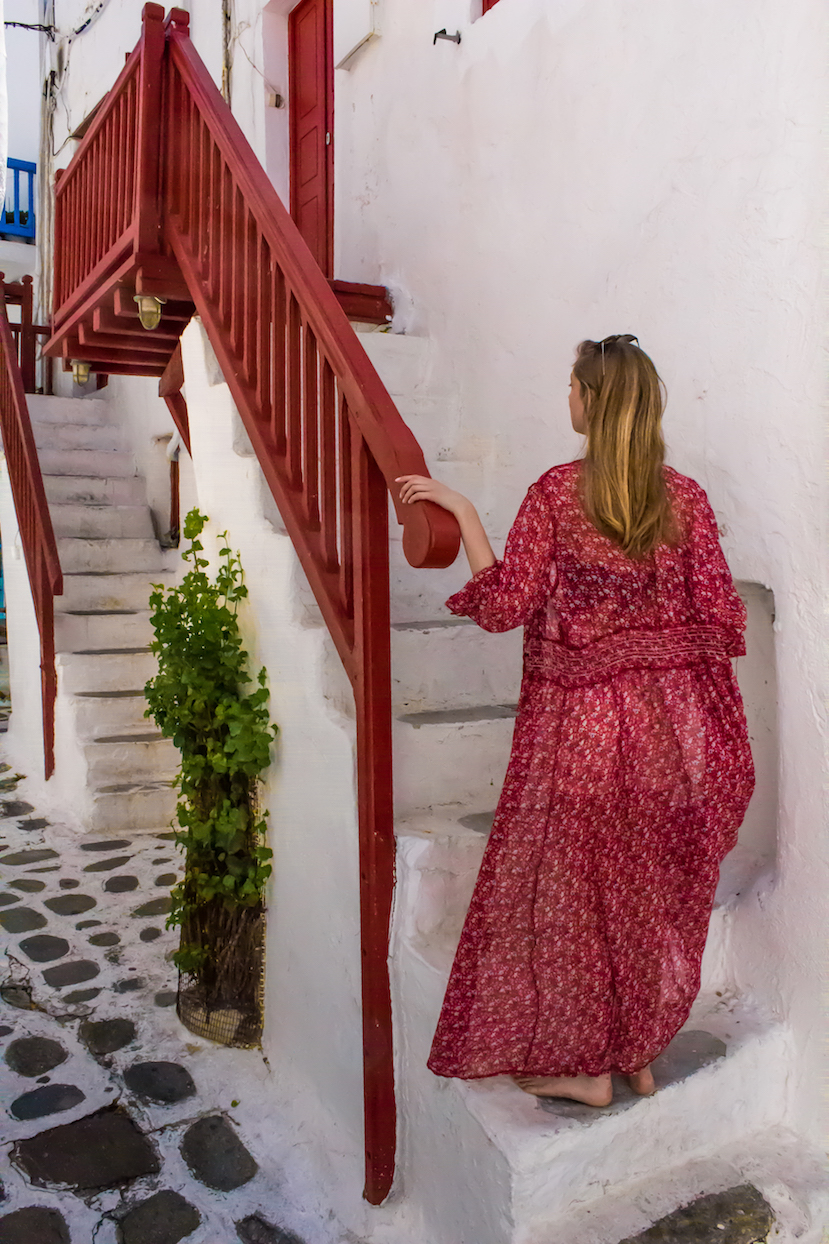 I made this top from a piece of scrap fabric– all you do is sew a triangle and tie it in the back. Easy breezy!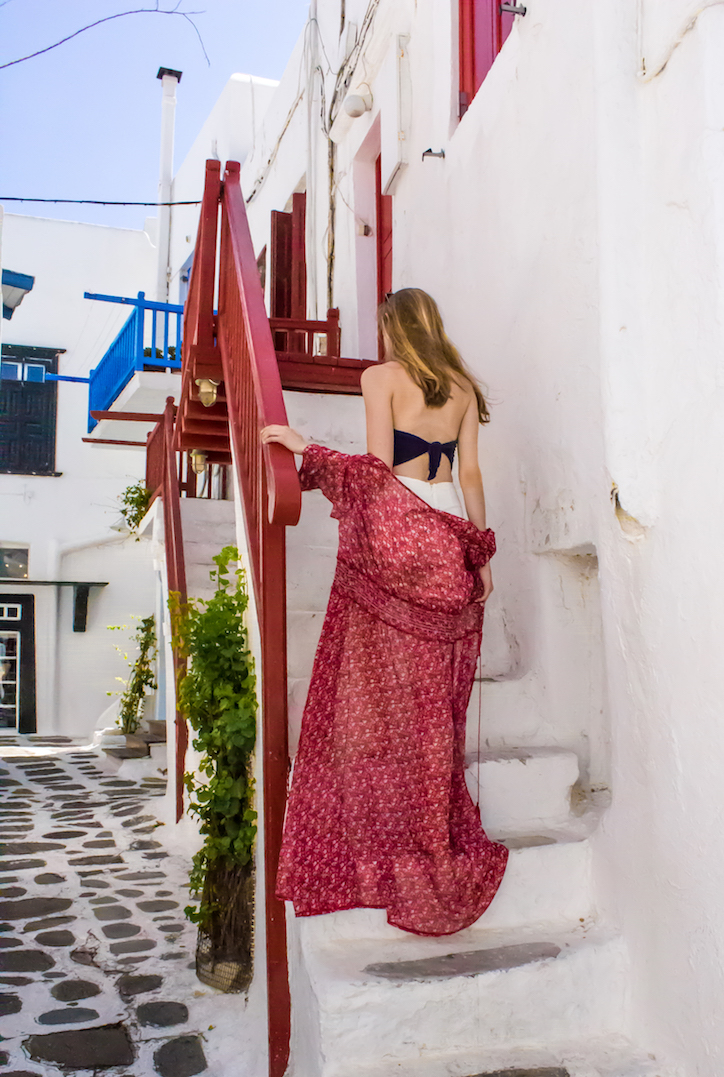 And the best part of all, the part you definitely can't miss: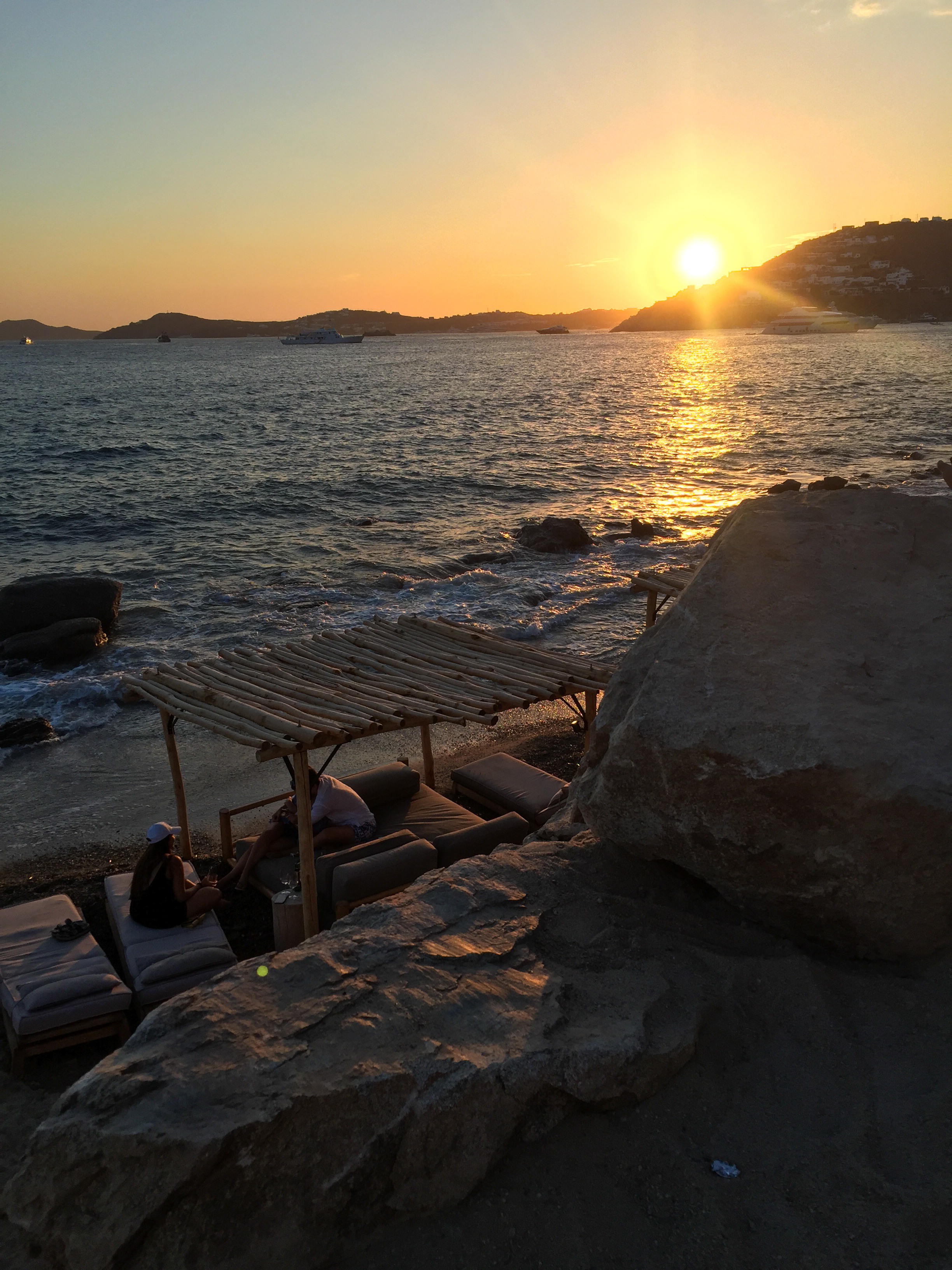 The sunsets!