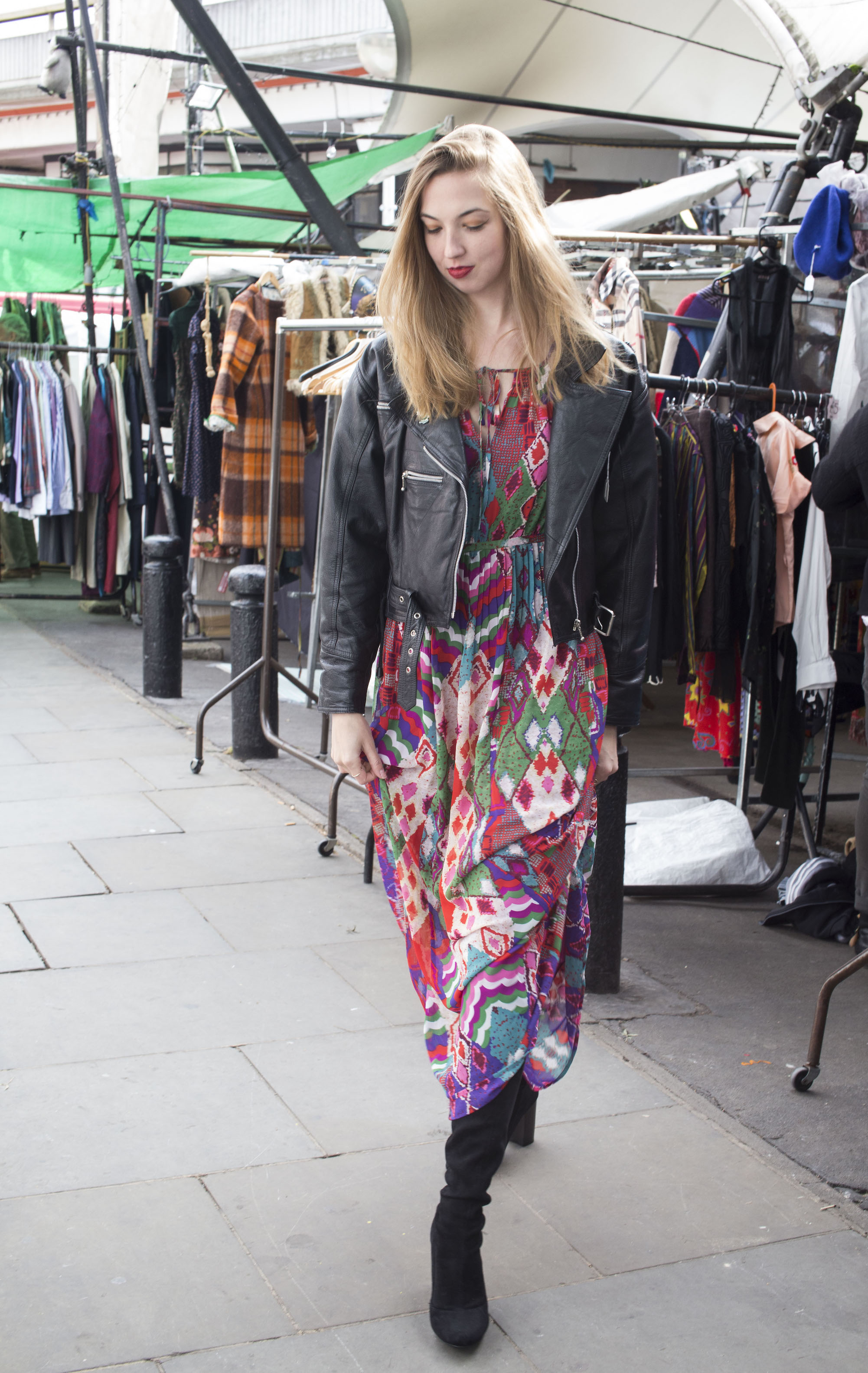 Helllooo everyone. I'm thrilled to share one of my new favorite places to go in London, a magical magical wonderland of vintage and local goods known as Portobello Green Market. The beauty of London markets is that a.) there are so many and b.) each has a unique flavor and brings something special to the table. Columbia Road Flower Market is my go-to for gorgeous blooms and Camden Market is fun for families and food, but now it is time to focus on one that will really excite vintage lovers, like myself. The famous market has been around since WWII, but I find that today it really feels like a somewhat secret treasure trove. No one I know talks about it, but maybe that is just a sign that I needed to do a blog post because this is seriously a goldmine for one-of-a-kind finds. For example, from one trader, I bought a faux fur coat, maxi dress and velvet 1920s looking mid-length dress – all for £18. If you have a costume, or as the Brits say, "fancy dress" party (like Halloween!), this is the place to go for everything you need. The main days to visit the market are Friday and Saturday, with Friday devoted primarily to vintage clothing traders & Saturday, a smorgasbord of everything.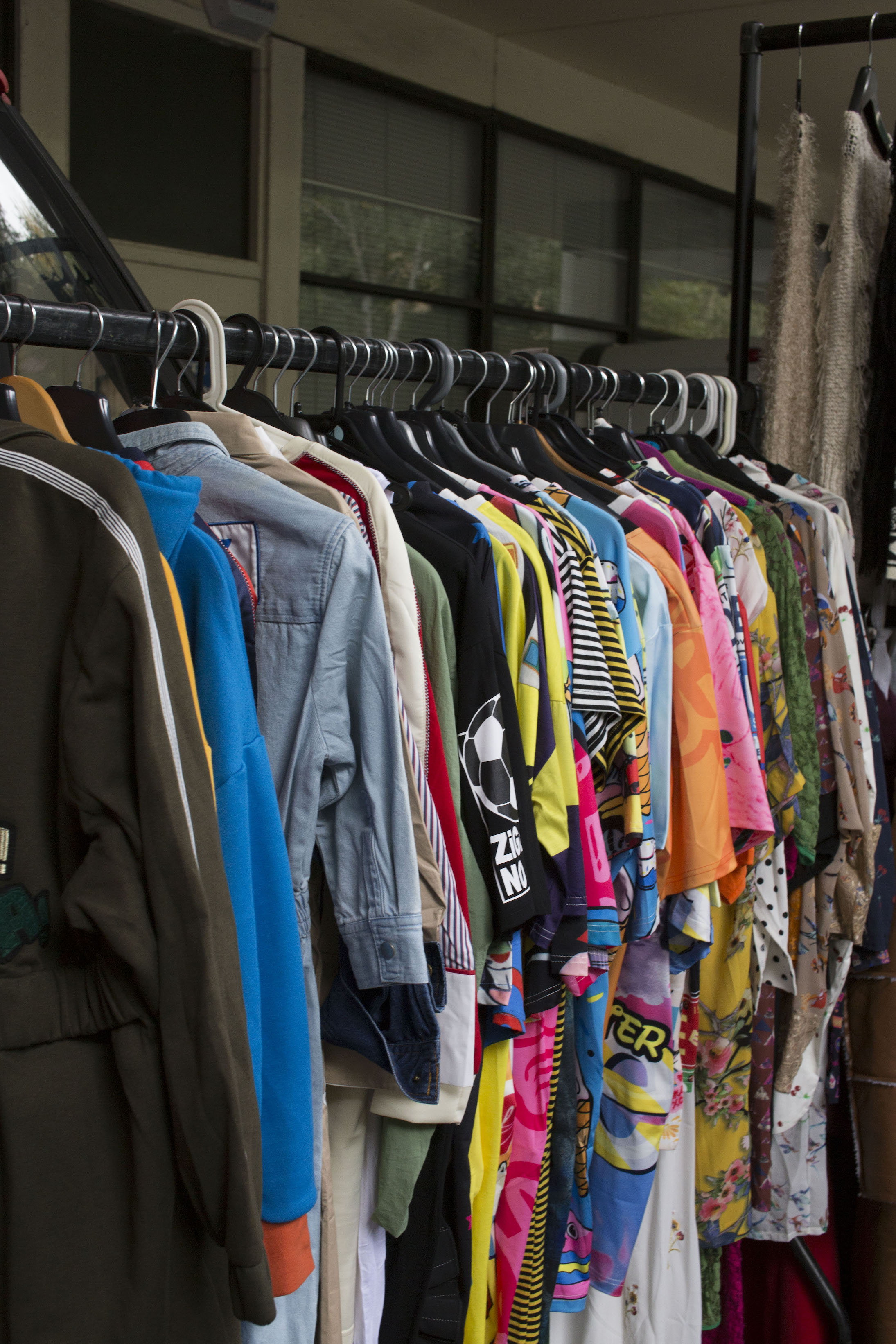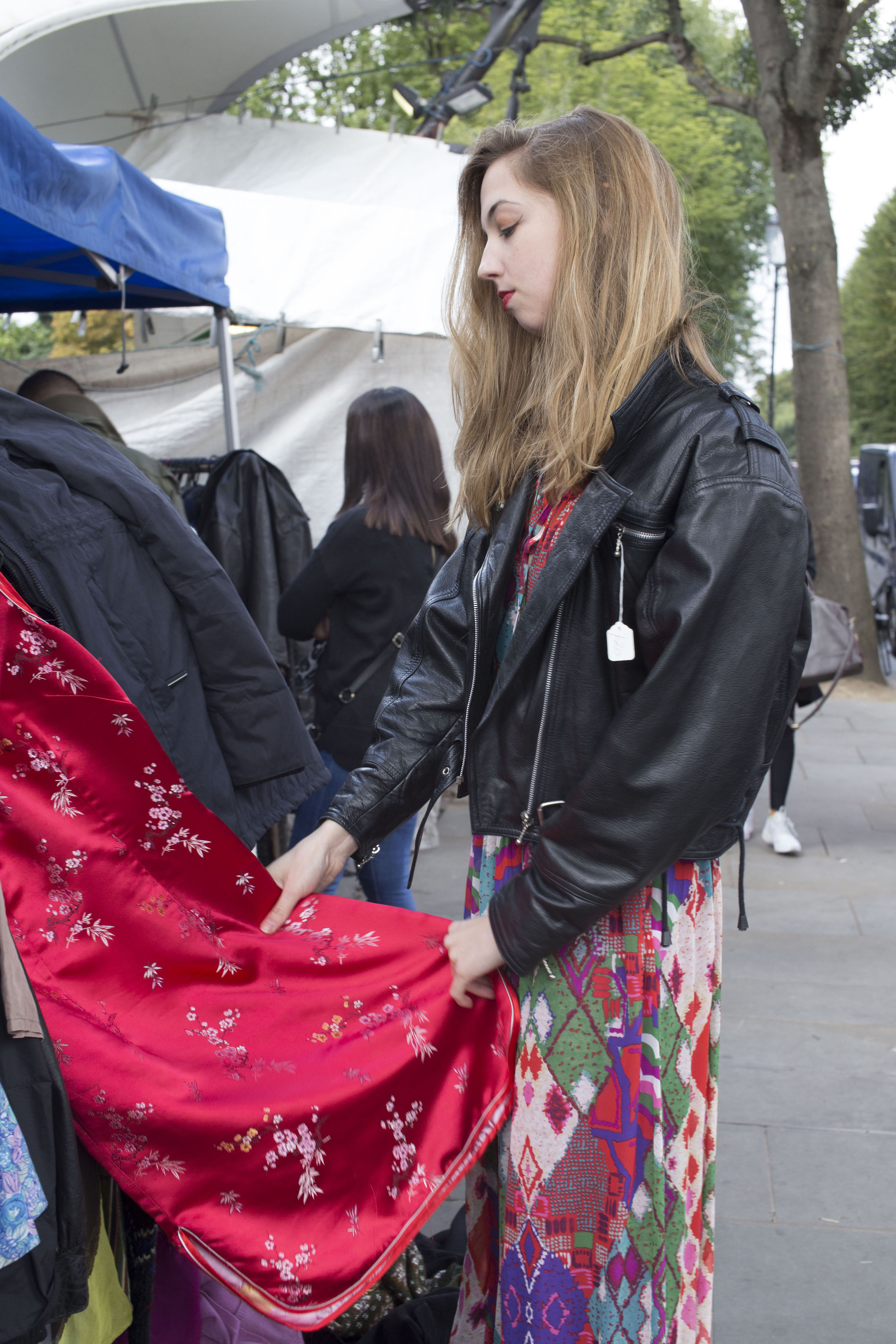 This stall is open every Saturday. It's where I found the colorful maxi I'm wearing.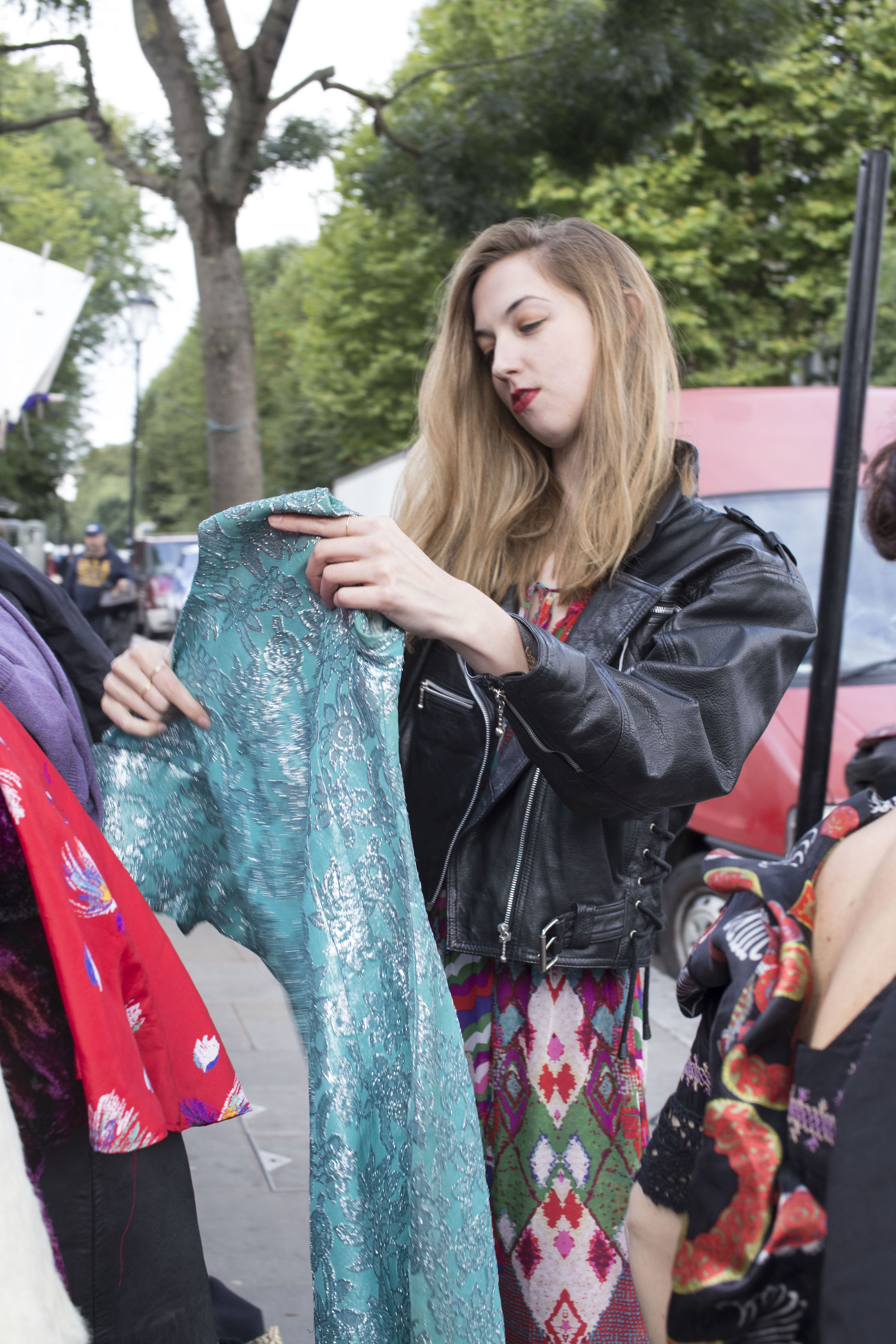 Scarves! I need them all.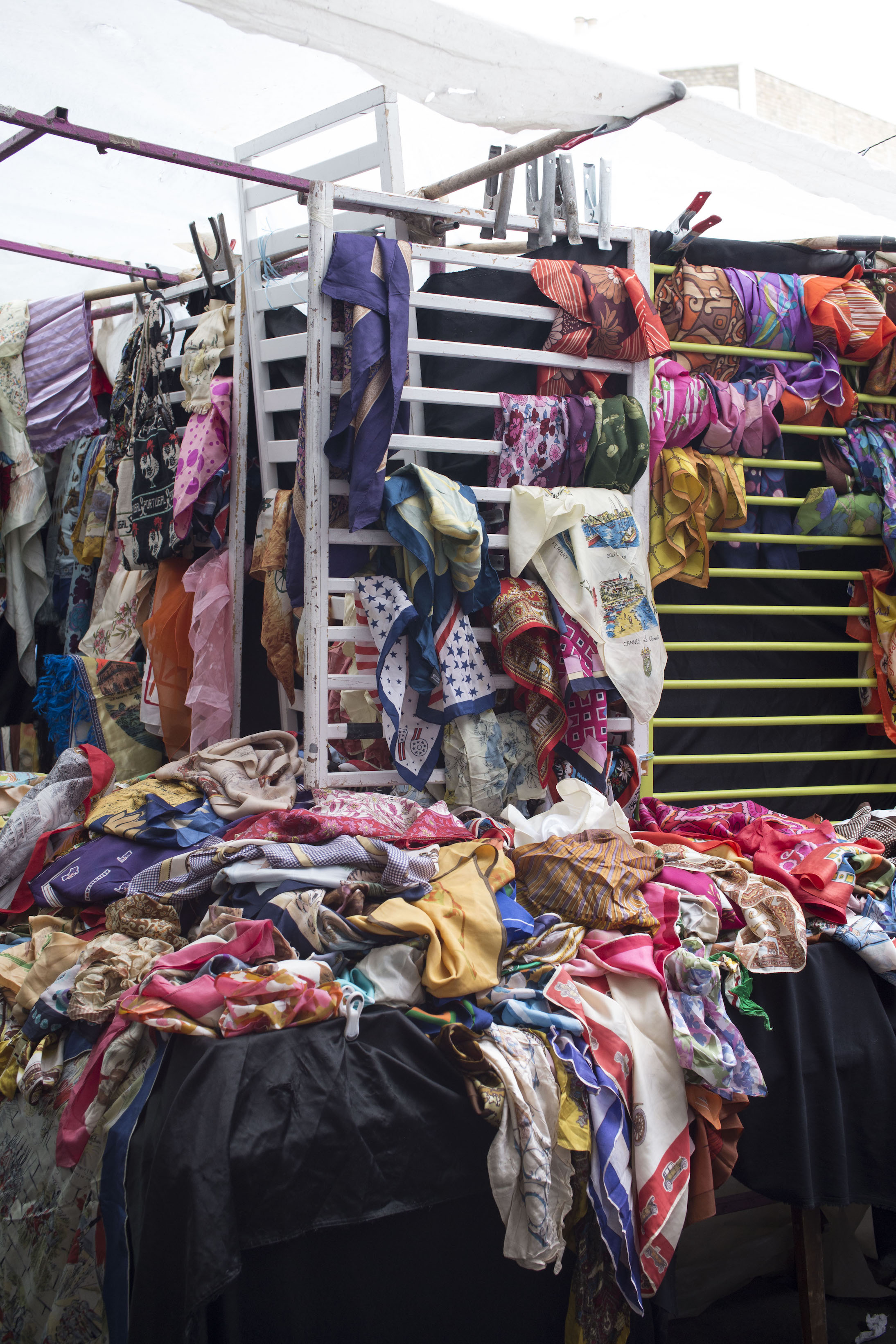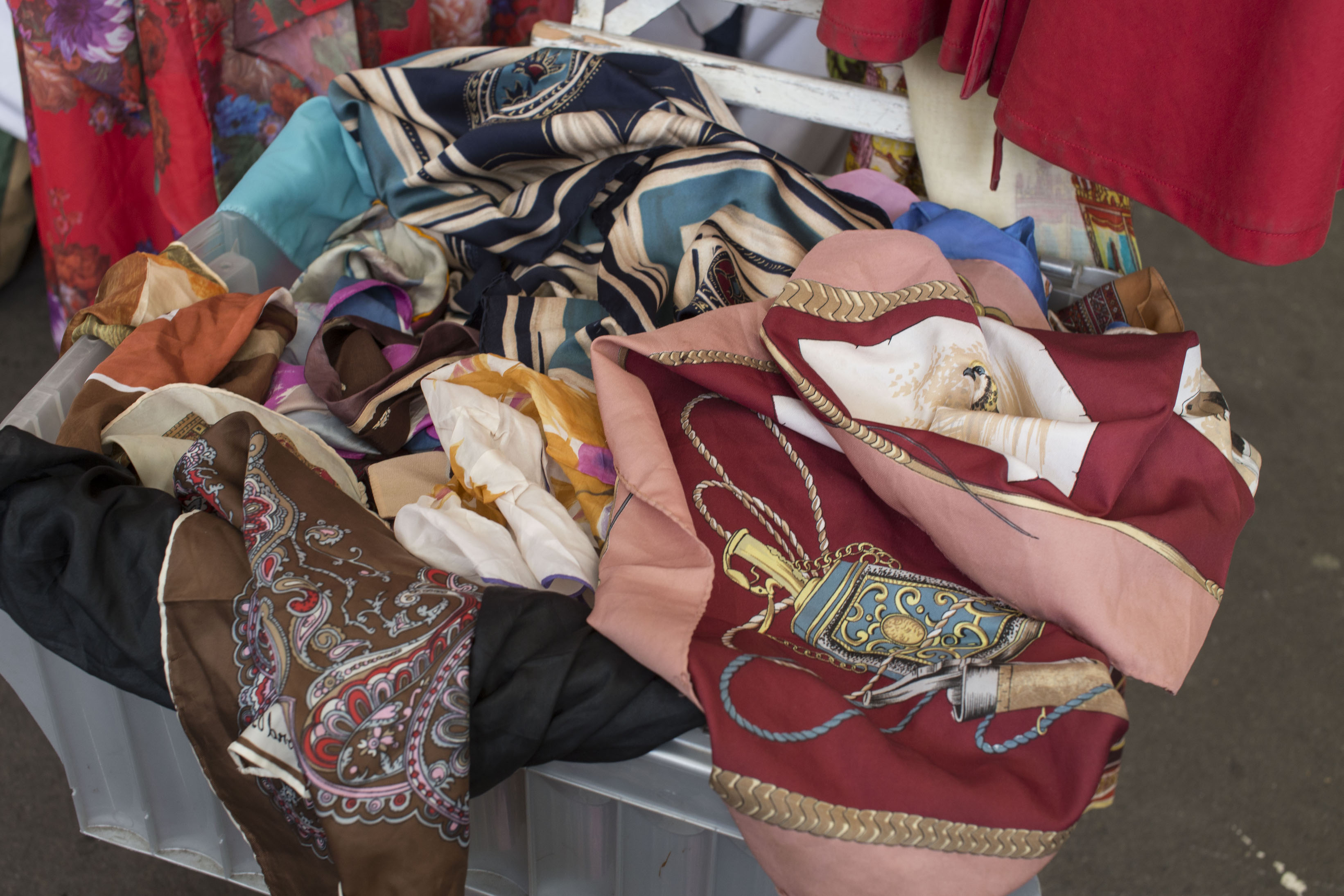 Fun toppers from Jules' stall. She's at the market Friday & Saturday!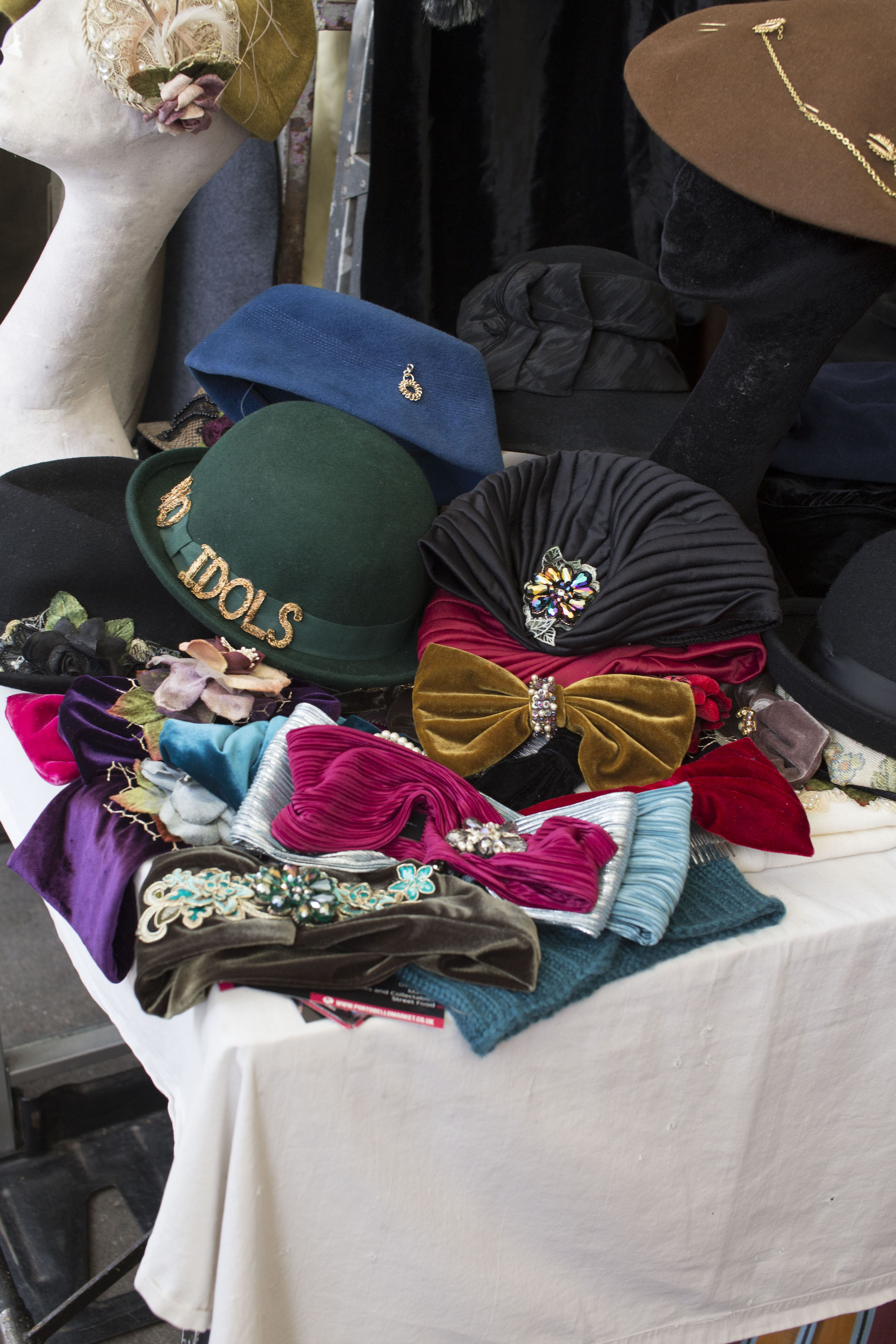 Irresistible vintage dresses and silk kimonos from @bridge_portobello. Every Fri & Sat!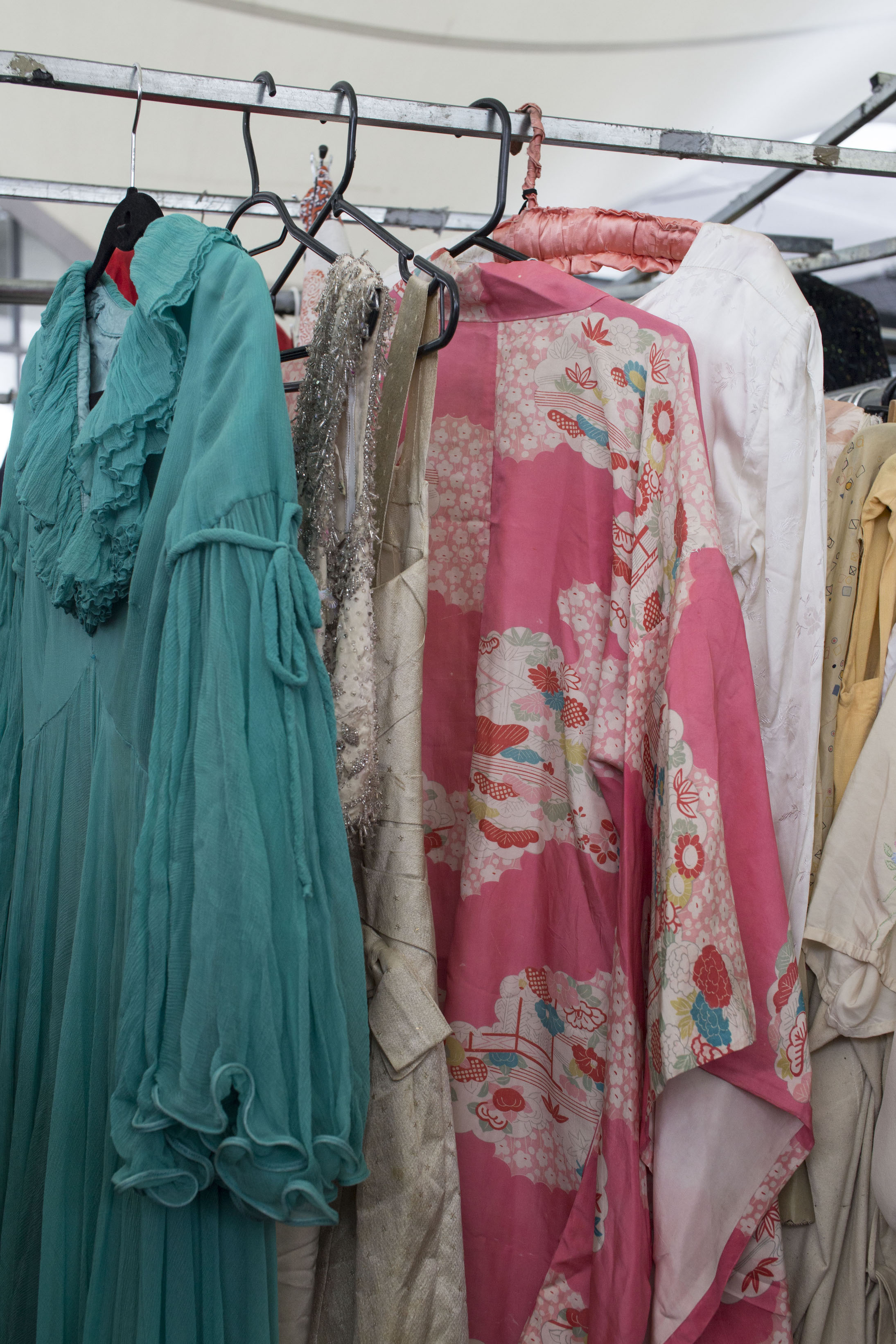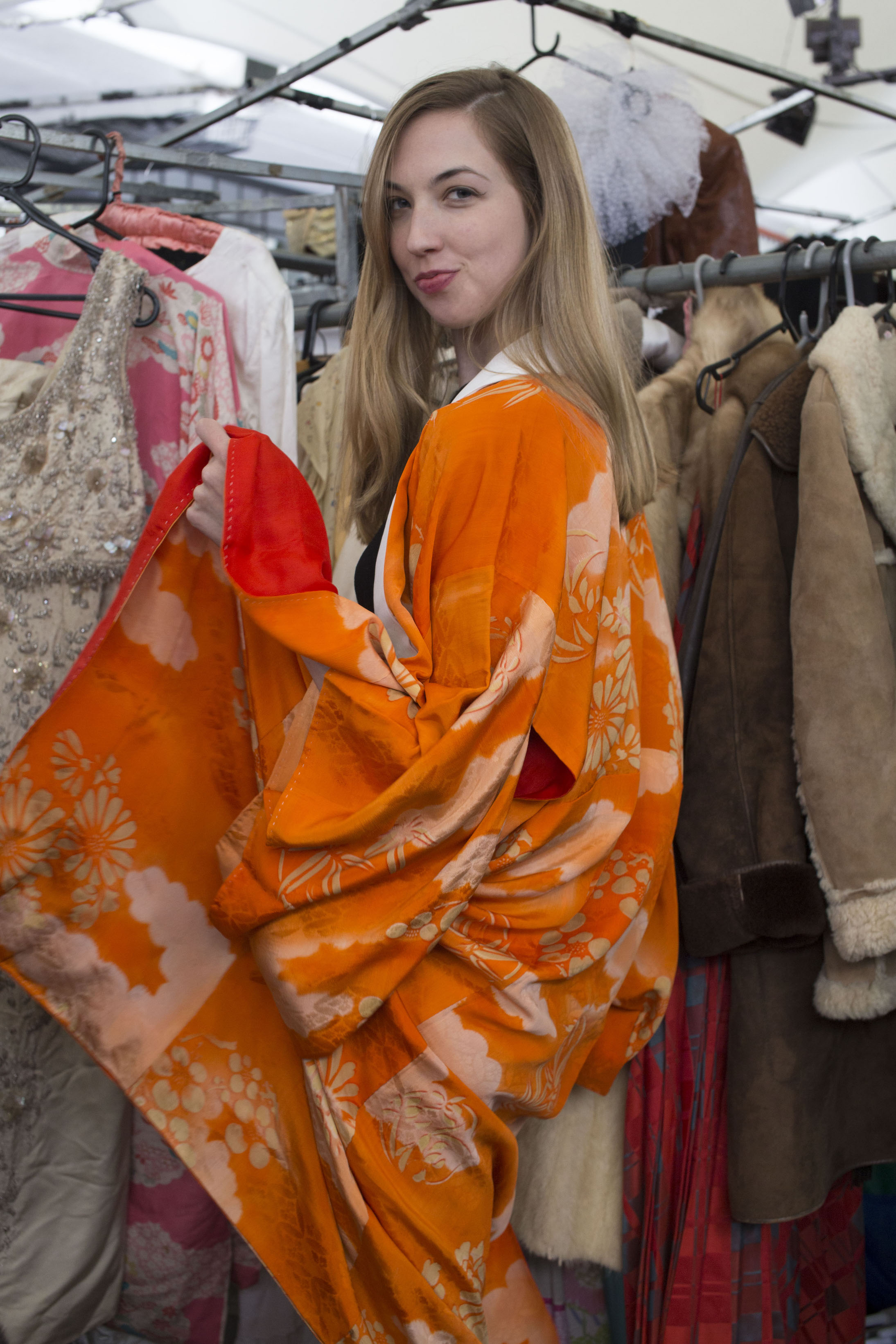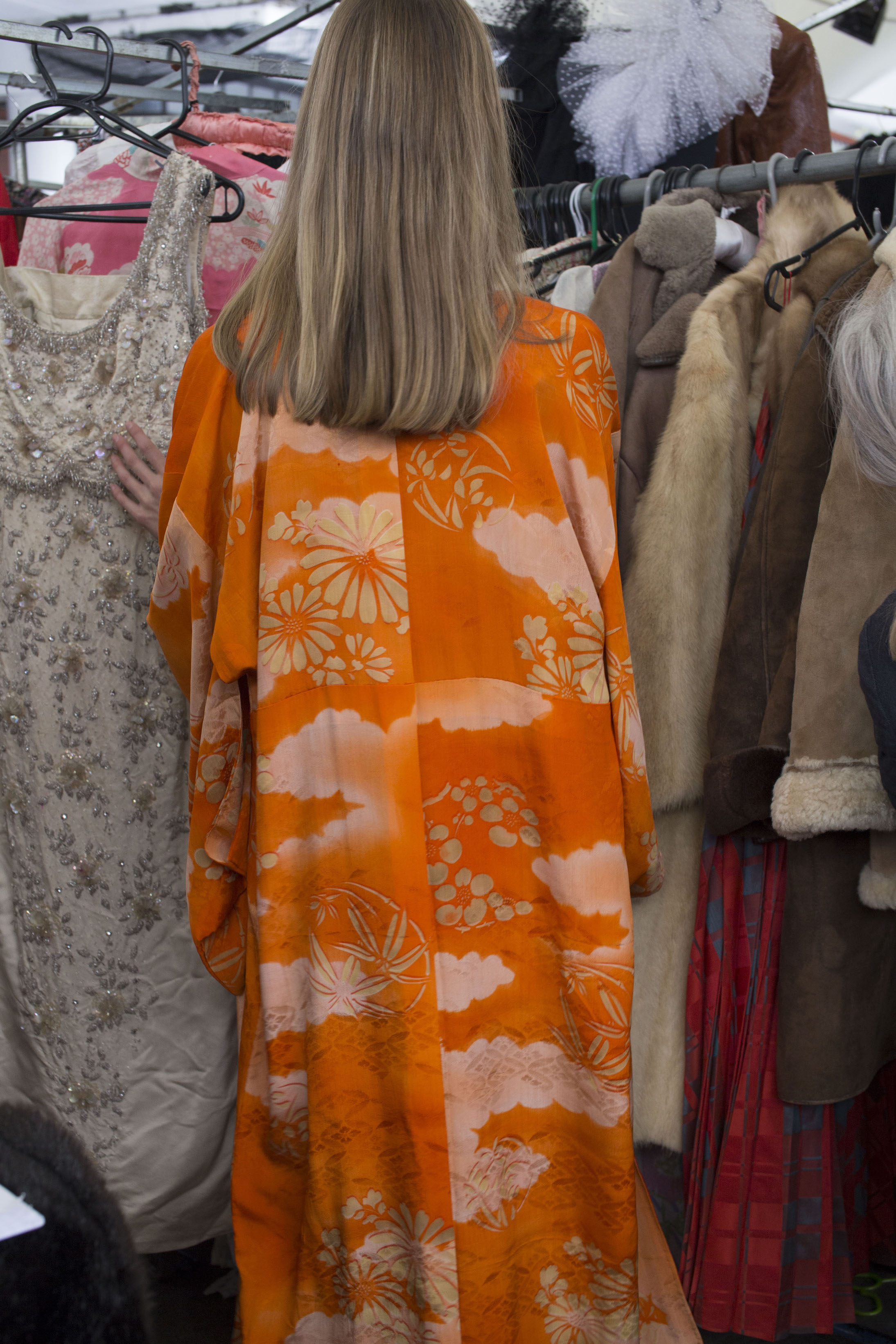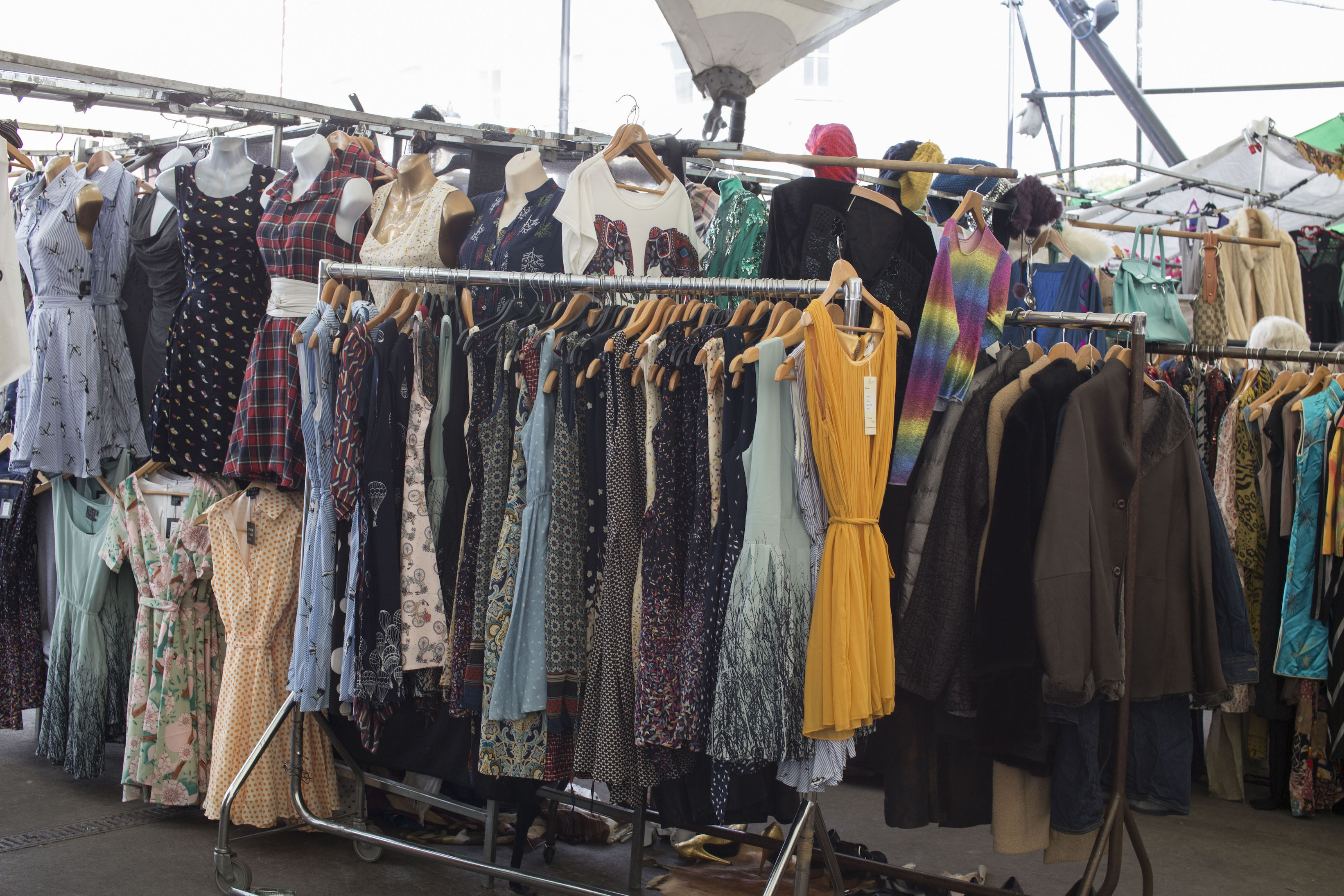 Adding a little sparkle with this bowler from Jules.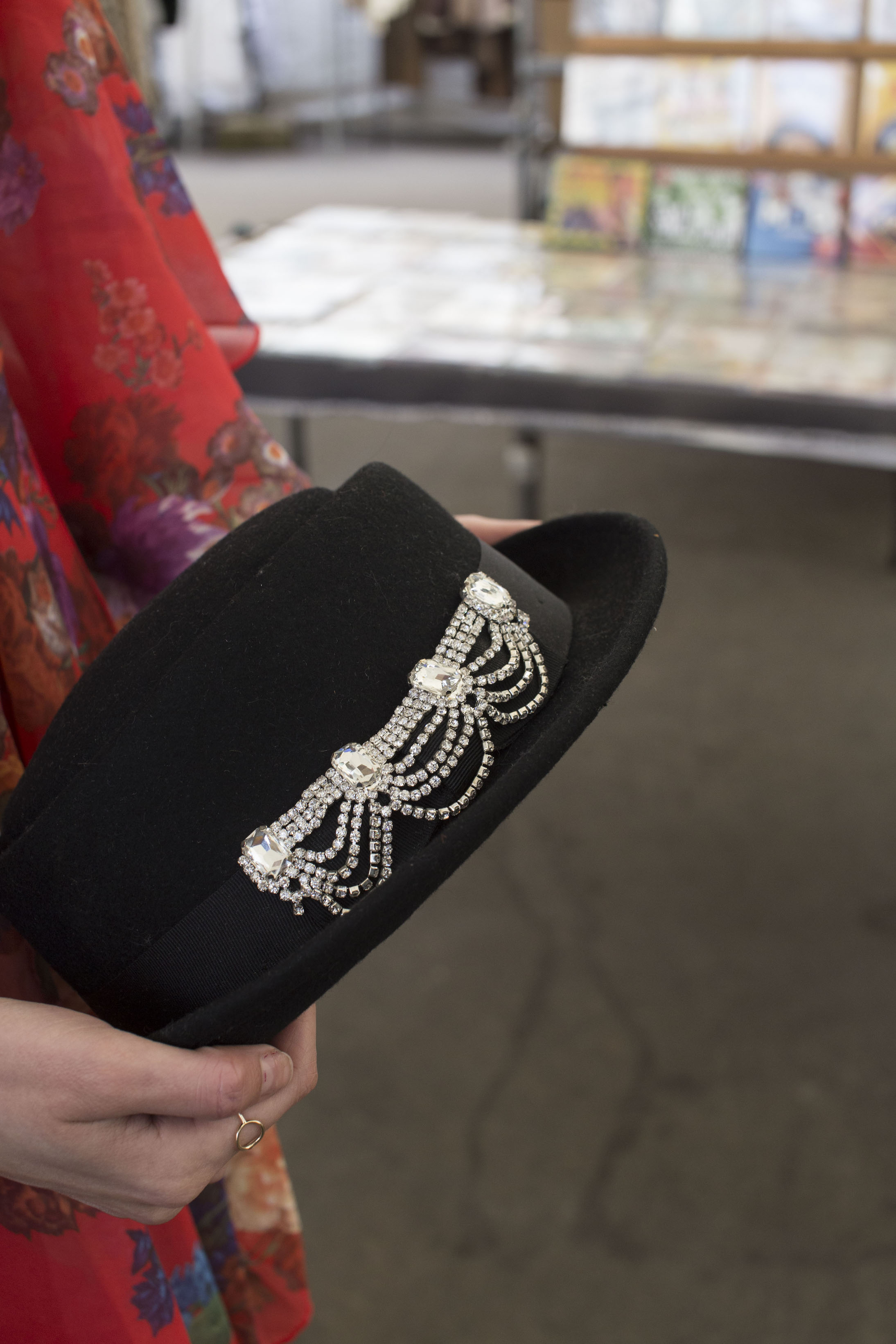 Can't help but twirl in this boho number! From @leslielove0.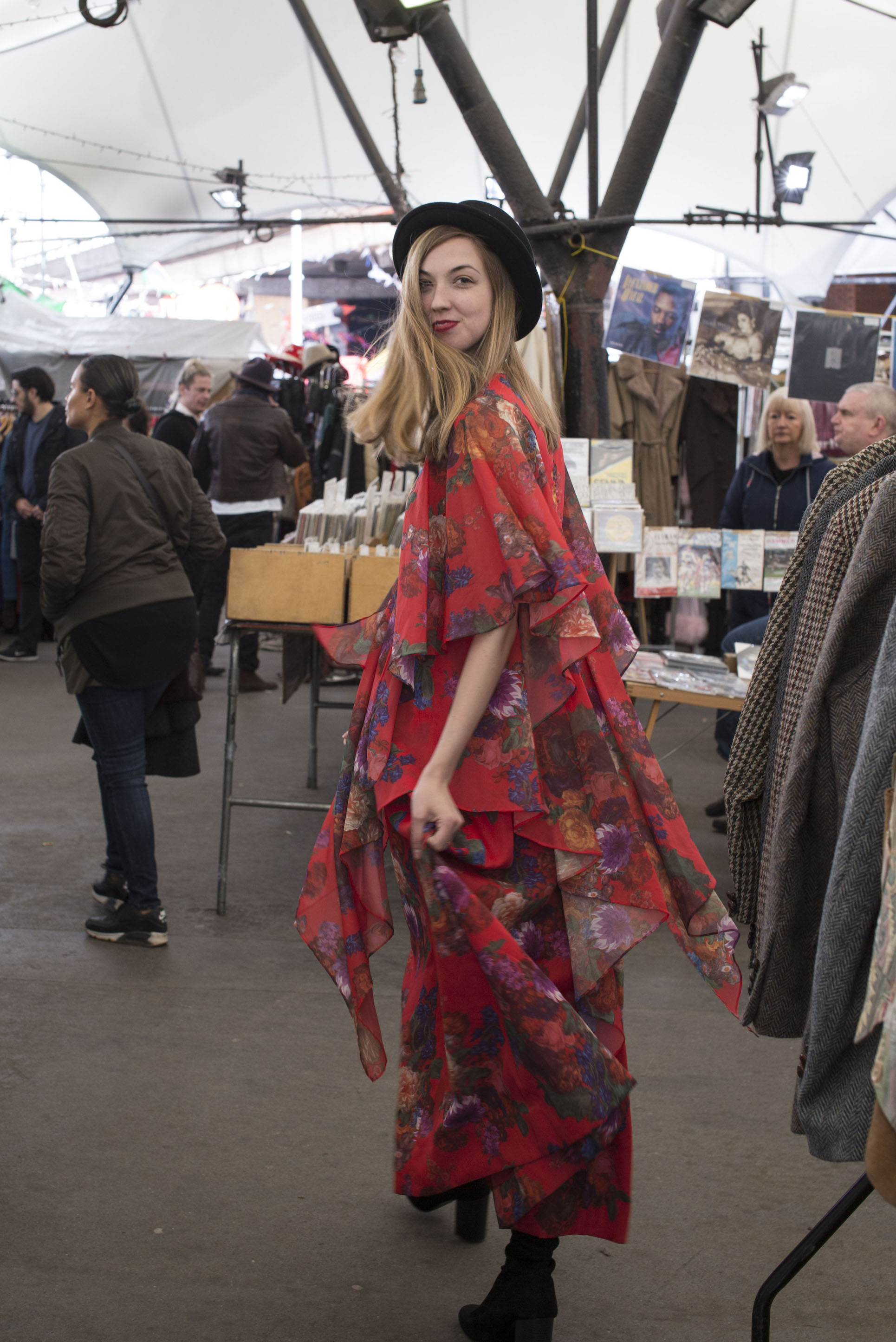 Visit Portobello Green Market's website for more information
Photography by Laura Ribatallada @lauraribatallada