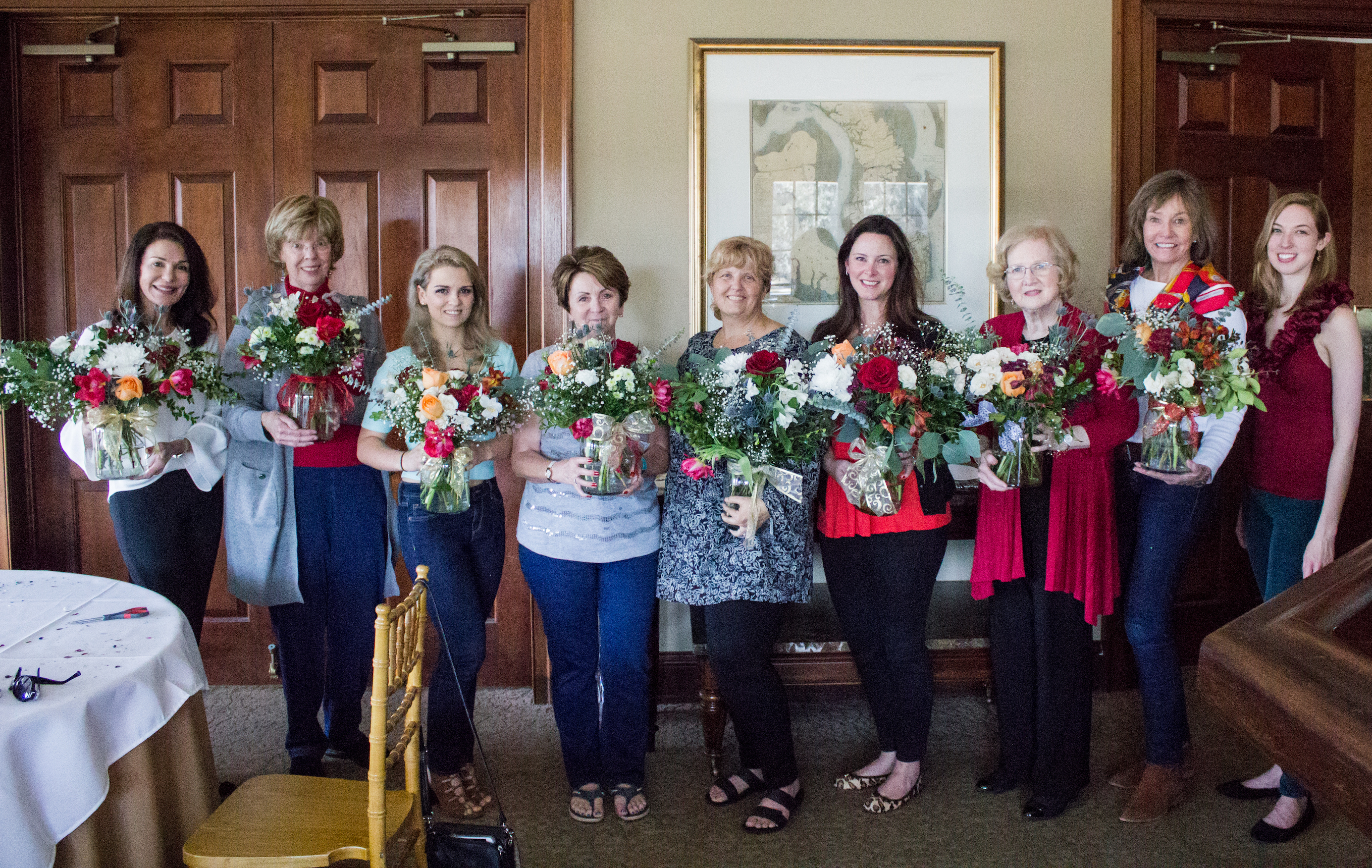 On Tuesday, I had a wonderful time hosting a Holiday Tea & Floral Workshop at the Dunes West Club. We started with a variety of teas, finger sandwiches, cookies and champagne before clearing the tables to get messy!
Roses, mums, tulips and thistle in a delicate glass vase, finished with different holiday ribbons.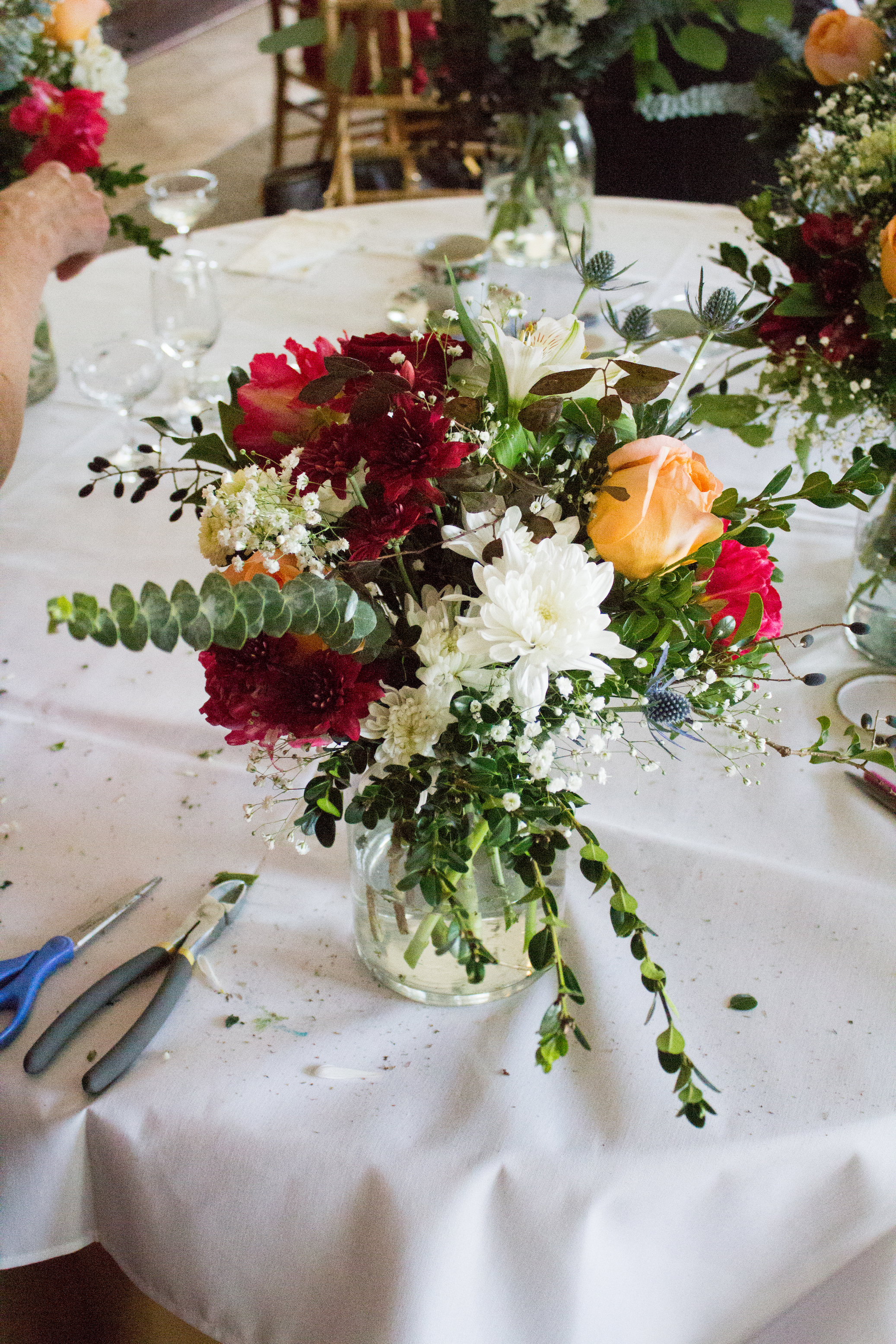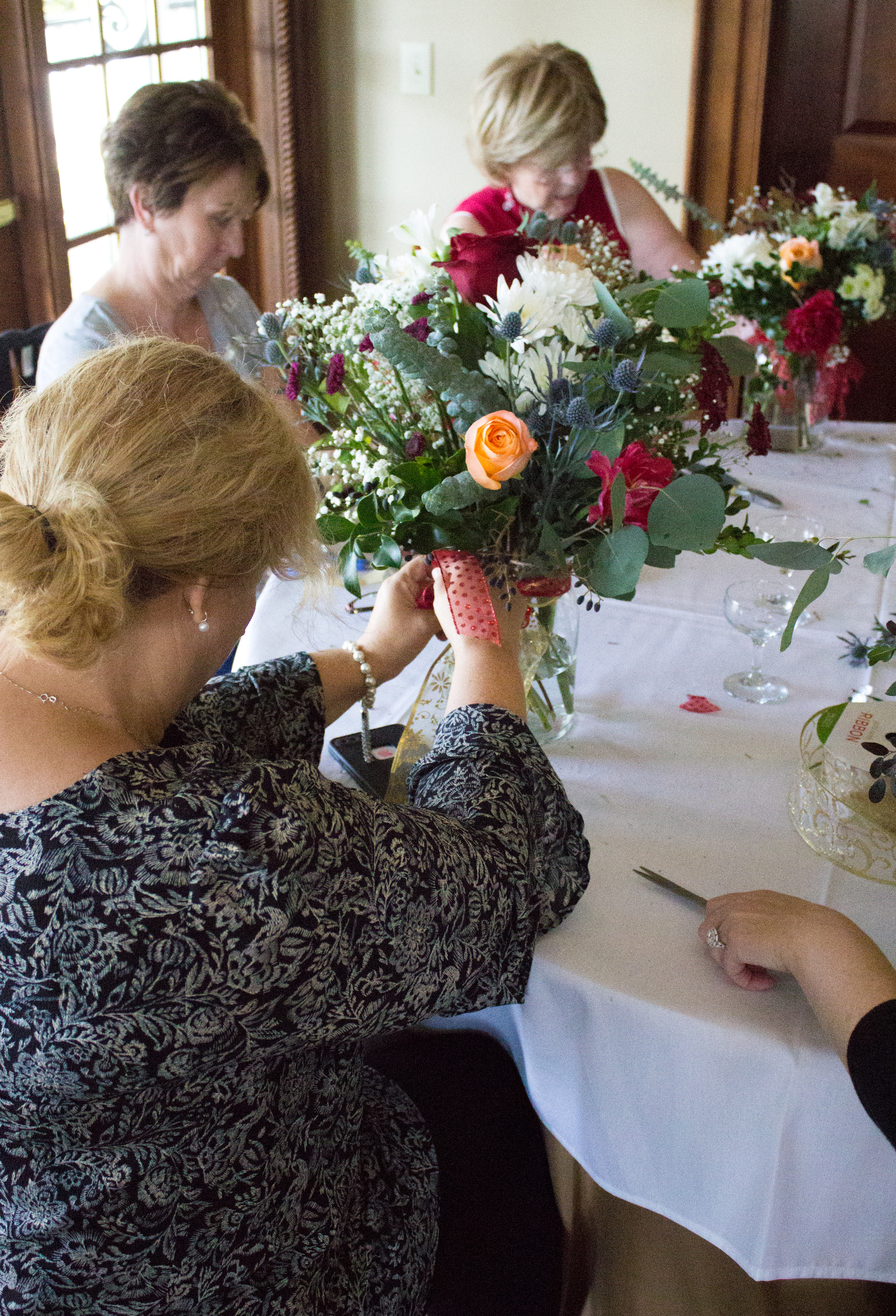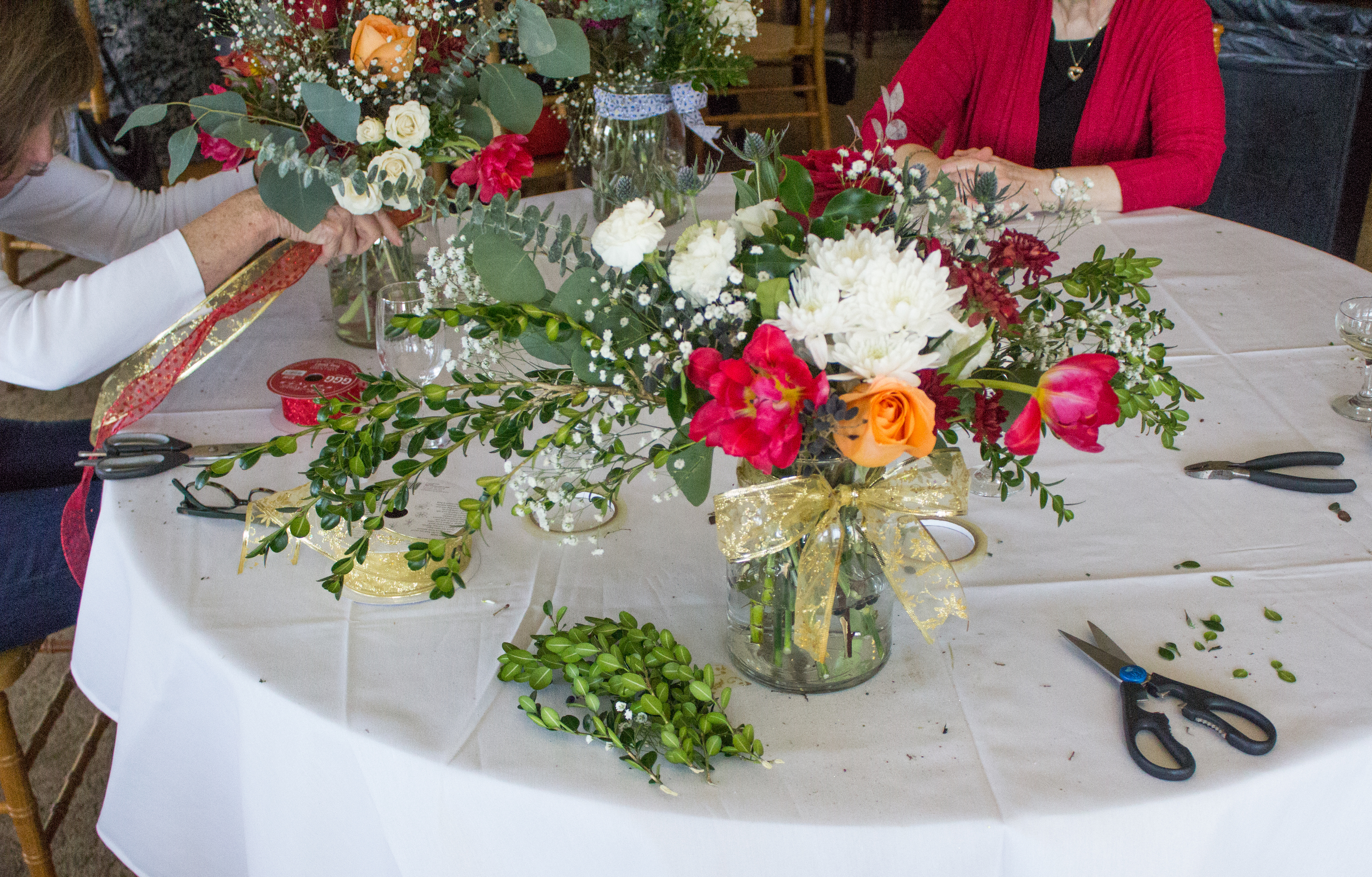 With the same flowers, everyone created a completely unique and beautiful arrangement. Aren't they stunning? I was so happy to hear that a lot of them would be gifts– no better way to share the love of the season than with gorgeous fresh flowers.