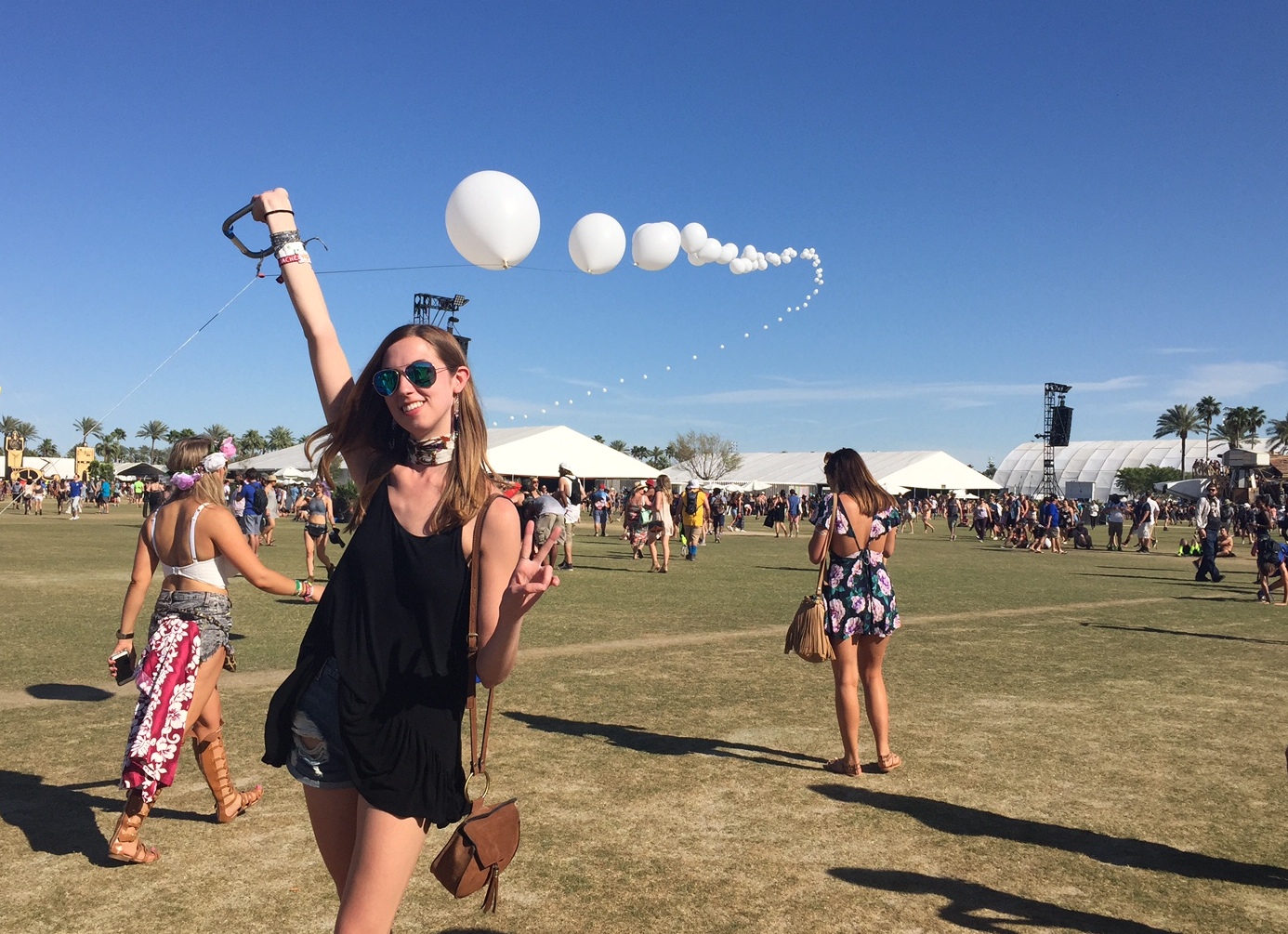 I know it was a few weeks ago, but I never got a chance to share with you my experience at this year's Coachella! As it was seriously the highlight of my year so far, I think it definitely deserves a spot on the blog 🙂 The music, the fashion, and the people watching were out of control and I hope that you are able to (if you have not already) go at some point to be a part of the madness.
In case you are planning to go to Coachella, or any festival for that matter, I've created a little list of tips that you might find helpful. Never having attended a large music festival before this one, I really relied on tips from friends to guide me through the weekend. These are all the tips I gathered + some new ones I learned on my own. Sorry the pics aren't as great as usual– no professional cameras allowed.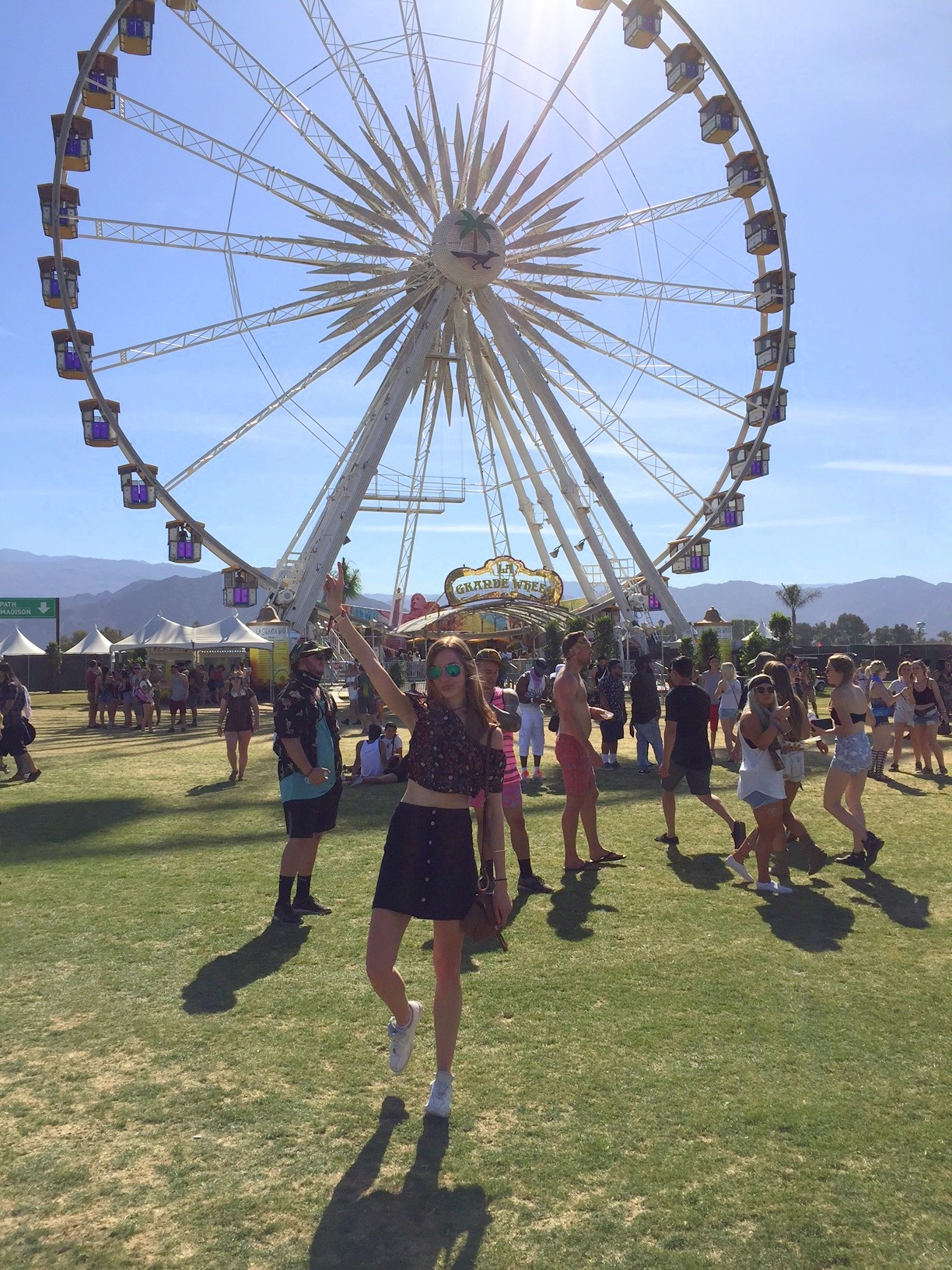 Tip #1: Establish a meeting spot with your friends. The ferris wheel is good, or one of the pieces of art (we used the big yellow chair closest to the main stage). In large crowds, it's super easy to get separated. You will want to have a back-up plan besides your phone of how to reconnect as reception is very spotty if there at all.
Tip #2: Bring a portable phone charger. Of course, if you do have reception, go ahead and call– that is, if your phone has any battery left! The best strategy is to turn your phone on airplane mode and if that fails, have a portable charger waiting to refuel.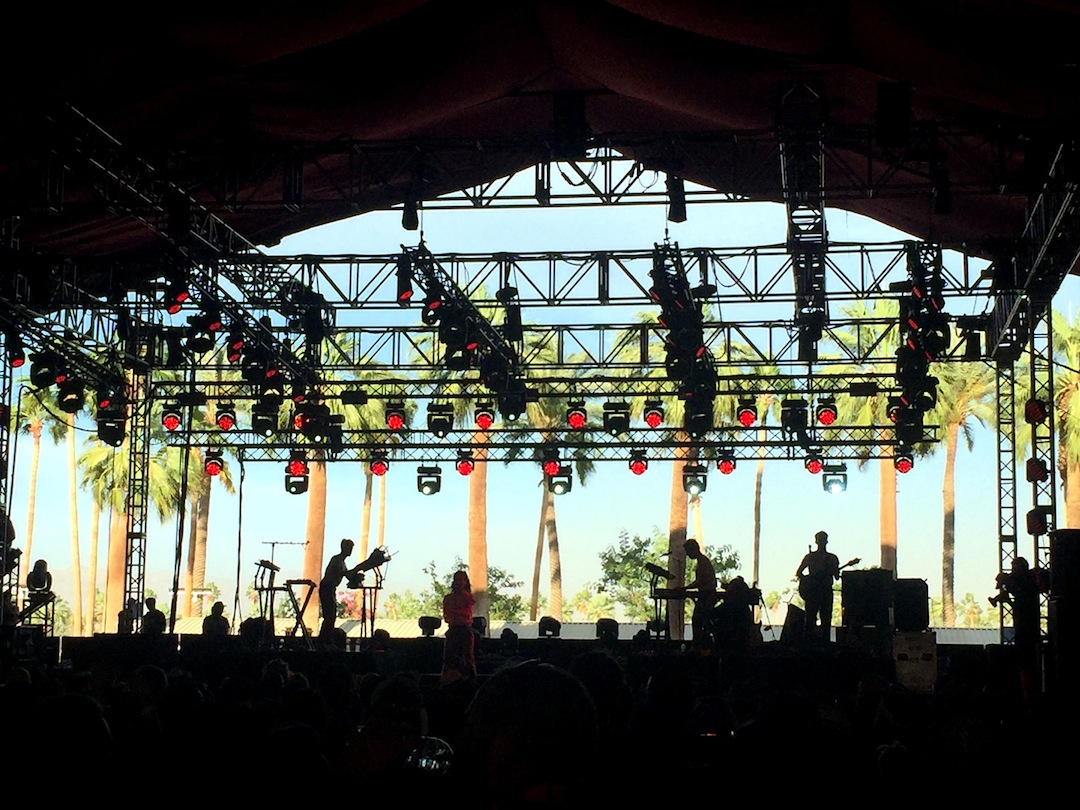 Tip #3: Aim for comfort! You will be running all over the place and especially during the day when it is a balmy 90 degrees you will want to be wearing light fabrics that are breathable and/or scarce. As for shoes, go with closed-toe. I know gladiator sandals might be tempting, but they'll no longer be so appealing as you trek the path back to the shuttles through the dirt. Also not so appealing as you dance in a large crowd and people step/spill things on you.
Tip #4: Bring a scarf/ bandana. For festivals like Coachella that are literally smack in the desert, a dust storm is a very real possibility! I had no idea about the dust before I went and the very first day the winds were crazy. I'm talking, I could actually see the dust particles flying through the air and straight into my eyes/nose. So yeah, whole groups of people walk around in H&M dresses with black bandanas tied around their faces. Serious squad goals if you ask me.
Tip #5: Crossbody or backpack. Something that you can cram the necessities into and forget about. I used the same bag all three days, no shame.
Tip #6: Sunscreen & chapstick for the day, light sweater for night. As hot as it is during the day, it gets cool at night, so stuff a sweater in your bag and thank me later!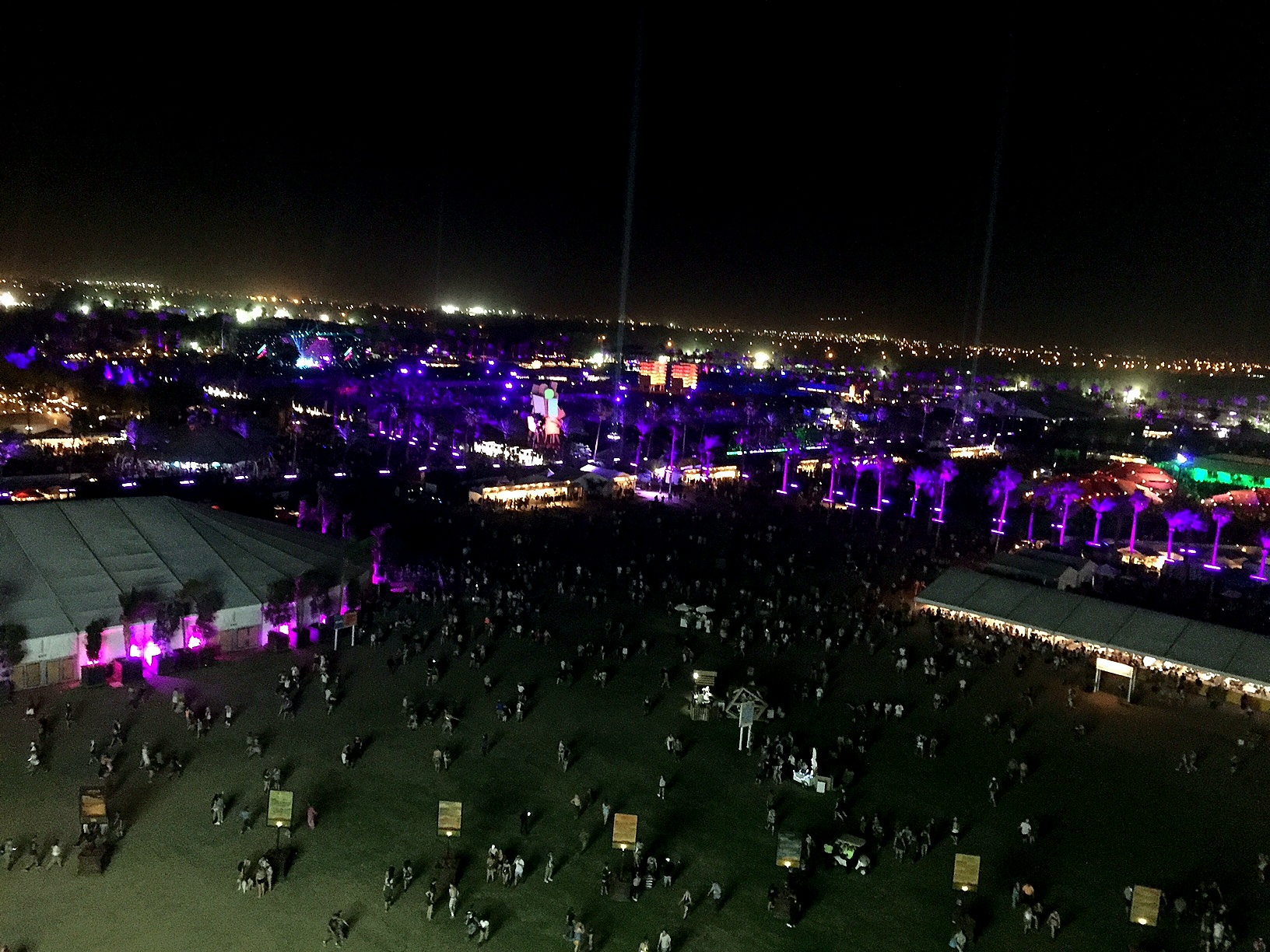 Tip #7: Beach towel. After sitting on the ground the first day, we had the brilliant idea of bringing a nice towel to sit on while we ate or watched concerts from afar. Definitely in general admission and even in the VIP section, there aren't too many great places to sit down, so come prepared to protect your white sundress from the dirt.
Tip #8: Food. My favorites: KazuNori hand rolls, Full of Life Flatbread, Front Porch Pops' Vietnamese coffee popsicle, Clover green juice (also comes in freeze pop form!), watermelon slices 🙂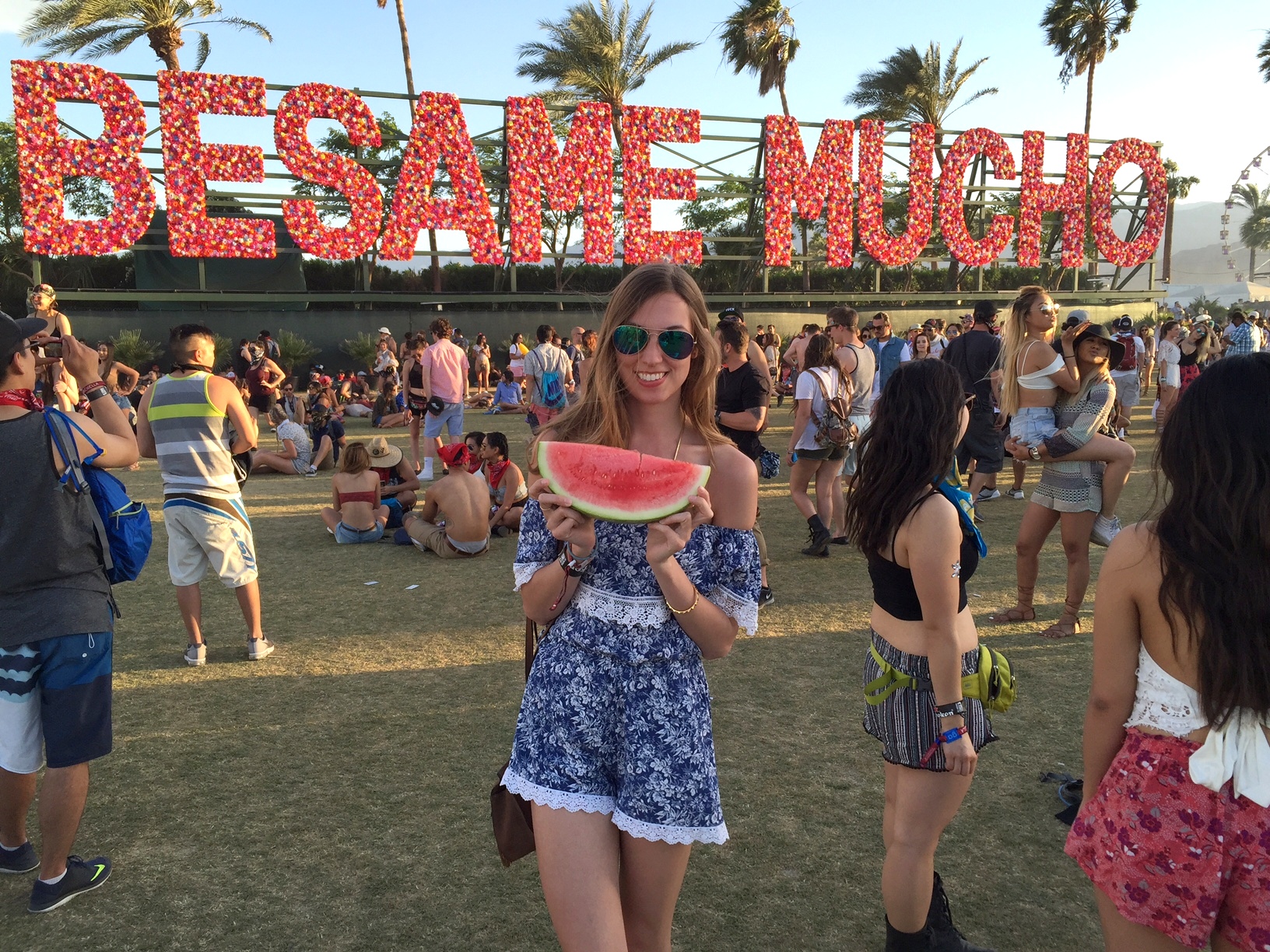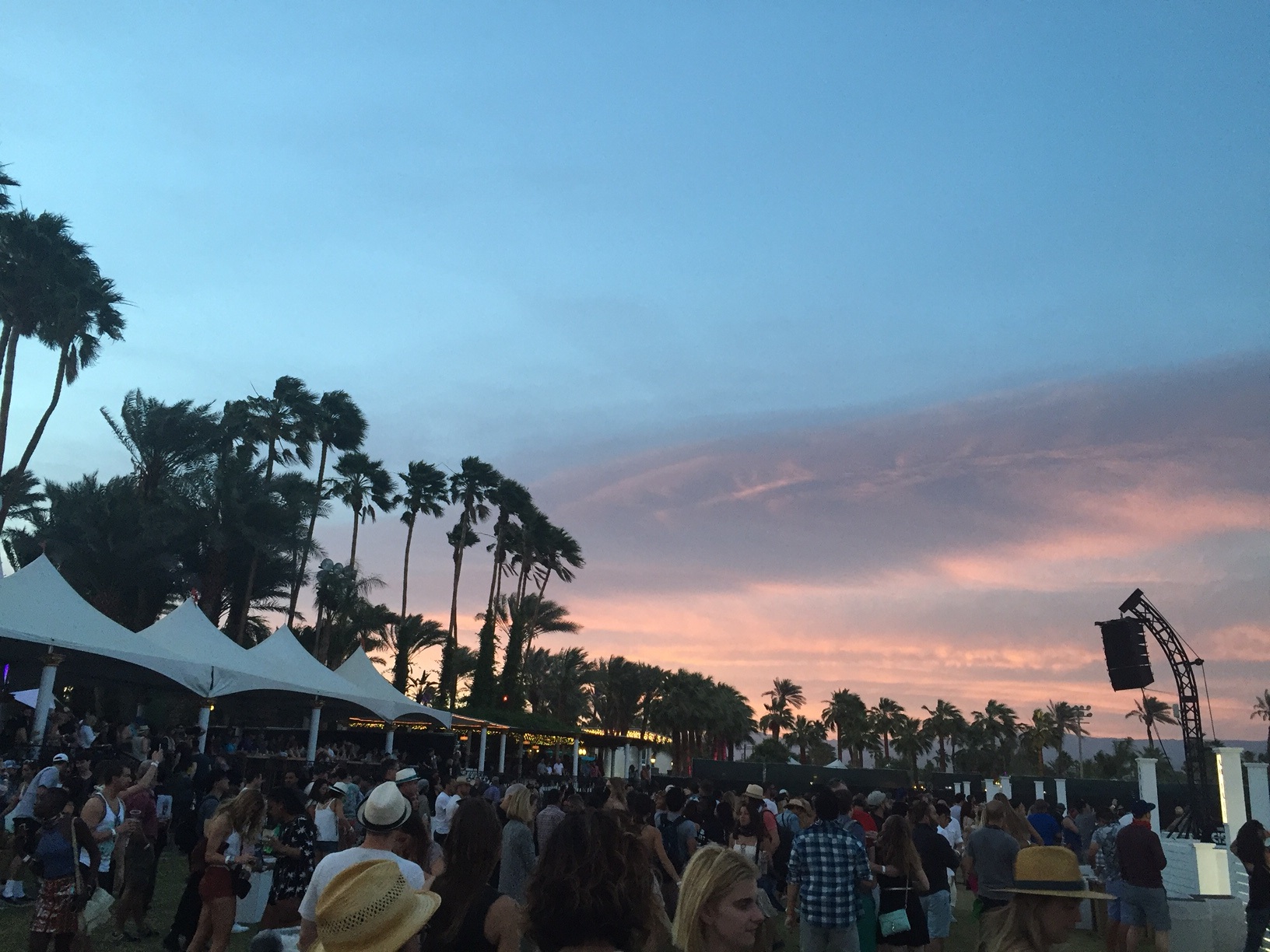 Tip #9: Tone it down. We got these amazing little earplugs that take the level of sound down a few notches for use at the extra loud concerts. Trust me, your ears will thank you.
Tip #10: Arrive to your favorite bands 30 minutes early so that you get a good spot. Especially at night when the headliners are going to play and there are far fewer concerts, you will want to plan to get there ahead. The good news is, if you do find yourself at the back of the pack, the acoustics & visuals are so great that the concert will still be enjoyable wherever you are!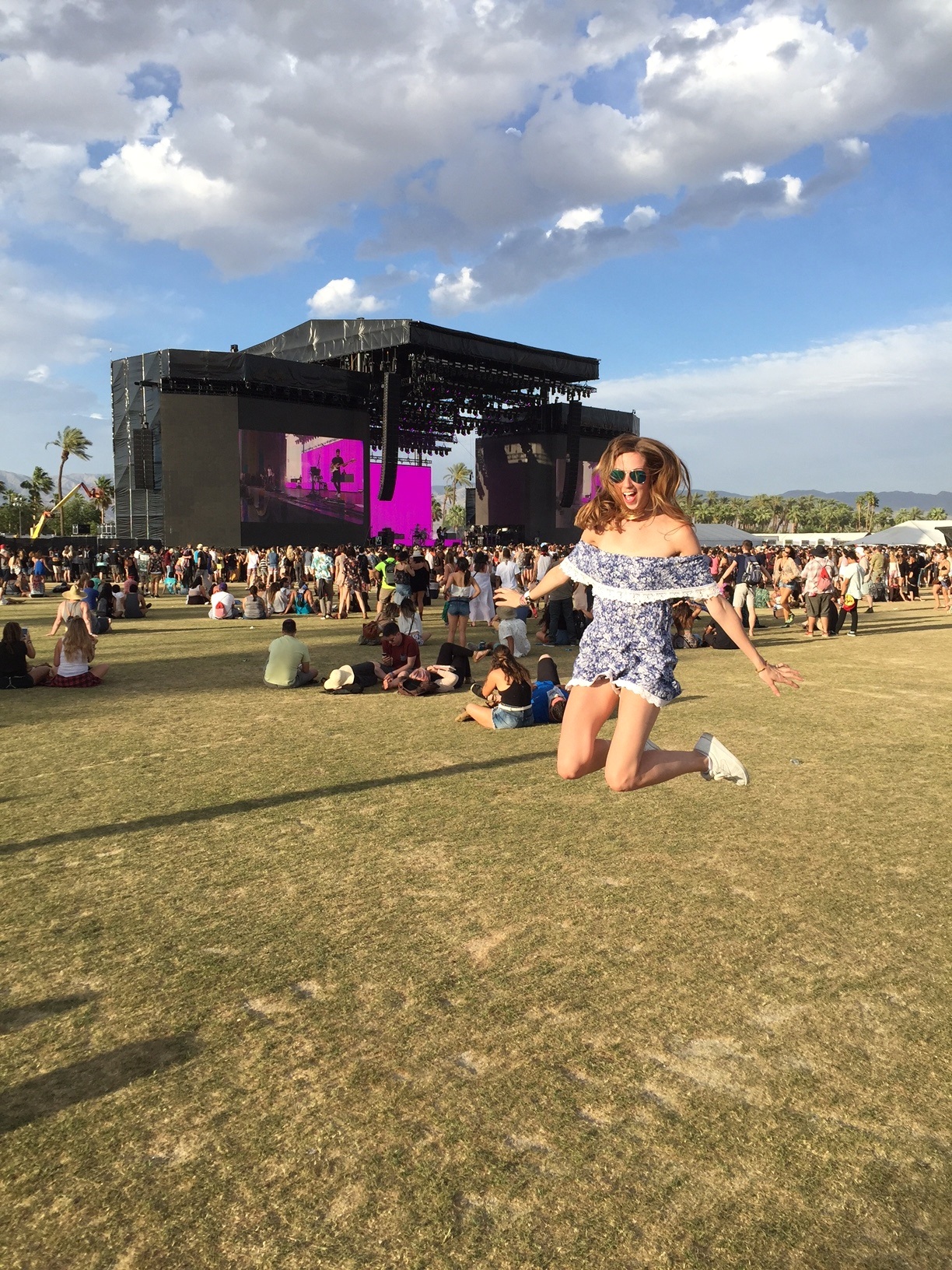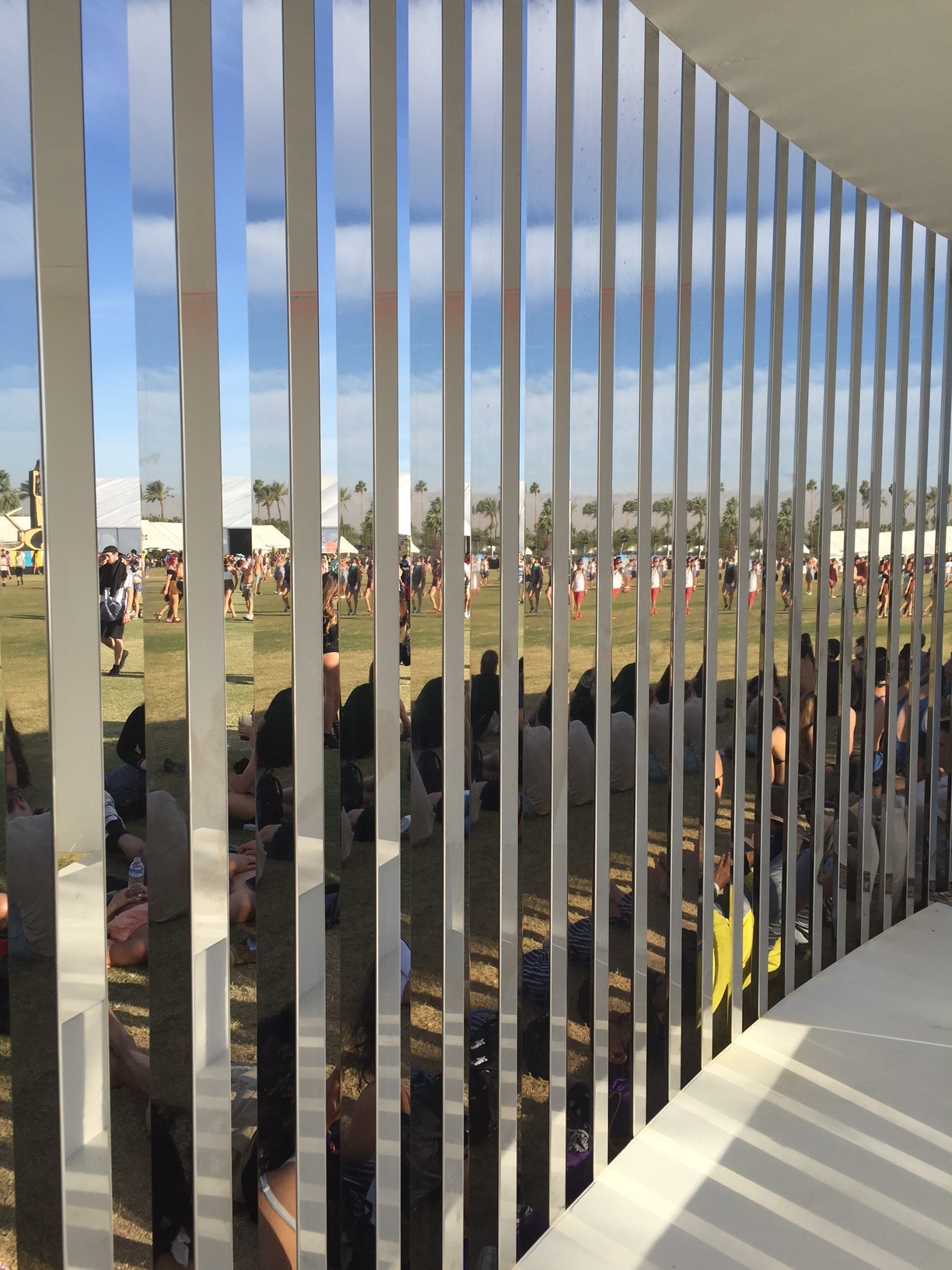 Tip #11: Have fun! See as much as you can– it's a weekend for the ages!!