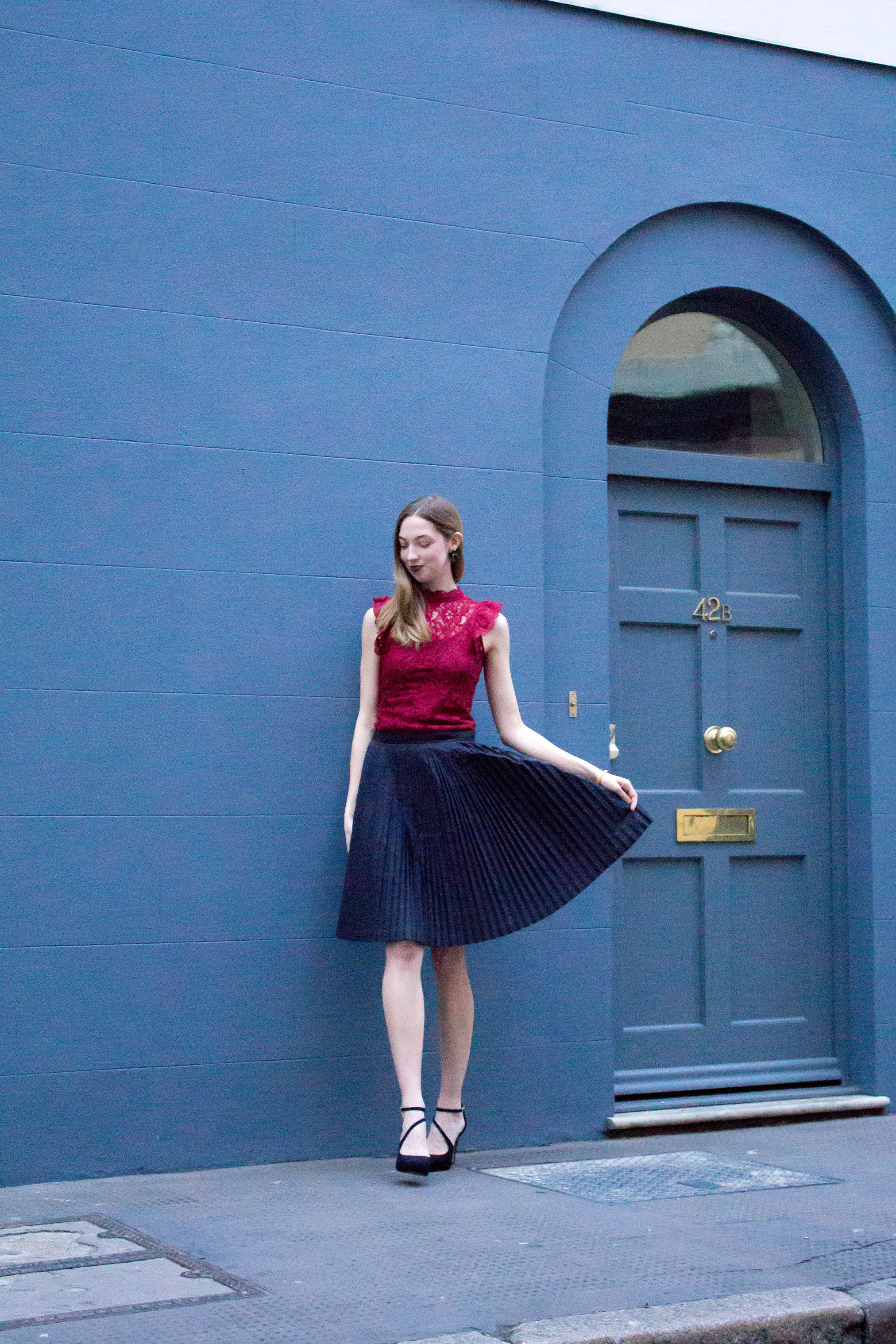 Party season is already in full swing for most of us, but as I have been finishing final exams, it hasn't quite seemed like the holidays…until now! After 36 hours of traveling (diversions, canceled flights, blech), I am finally home in sunny Charleston. My mom has decorated our house to the nines and we are hosting some friends and neighbors this week as well as going to a family reunion in Pinehurst on the 26th. I need to get a lot of shopping done before then as I could only fit so much in my suitcase on the journey home! If you, too need some last minute inspiration for gifts, I've linked some precious goodies on the sidebar.
It's so funny, I feel like just as I have been getting acclimated to London it is already time to take a month of break. This semester has absolutely been a blur and I can't believe that I have lived in London for 3 months already. Friends, do I have an accent yet? 😉 I am really really loving my school and finally understanding the beat of the city. It's not New York, it's not SF…it's not Paris or Rome. It's vast and manicured and historic and beautiful. In the first month of moving here, I wrote this about the city (below). My, how my opinion has changed!
London
I'm beginning to know you,
Beginning to understand your roads and your lines
your people and your ways
and yet, you are blank
where is your culture, your passion?
Am I missing something?
Is it I who am not wholly engaged
or you?
Show me something new.
I look back on these words and realize that it was neither my fault, nor the city's. The thing about London is– and how foolish of me not to realize it sooner– that like most great things, it takes time to understand. Sure, it has well known landmarks, but if you only go to London to see Big Ben, I'm sad to say that you will be disappointed. London isn't in your face like NYC or Paris. It possesses a subtle kind of charm that takes weeks to fully discover. And once you finally do realize its beauty, it's too late. You're smitten!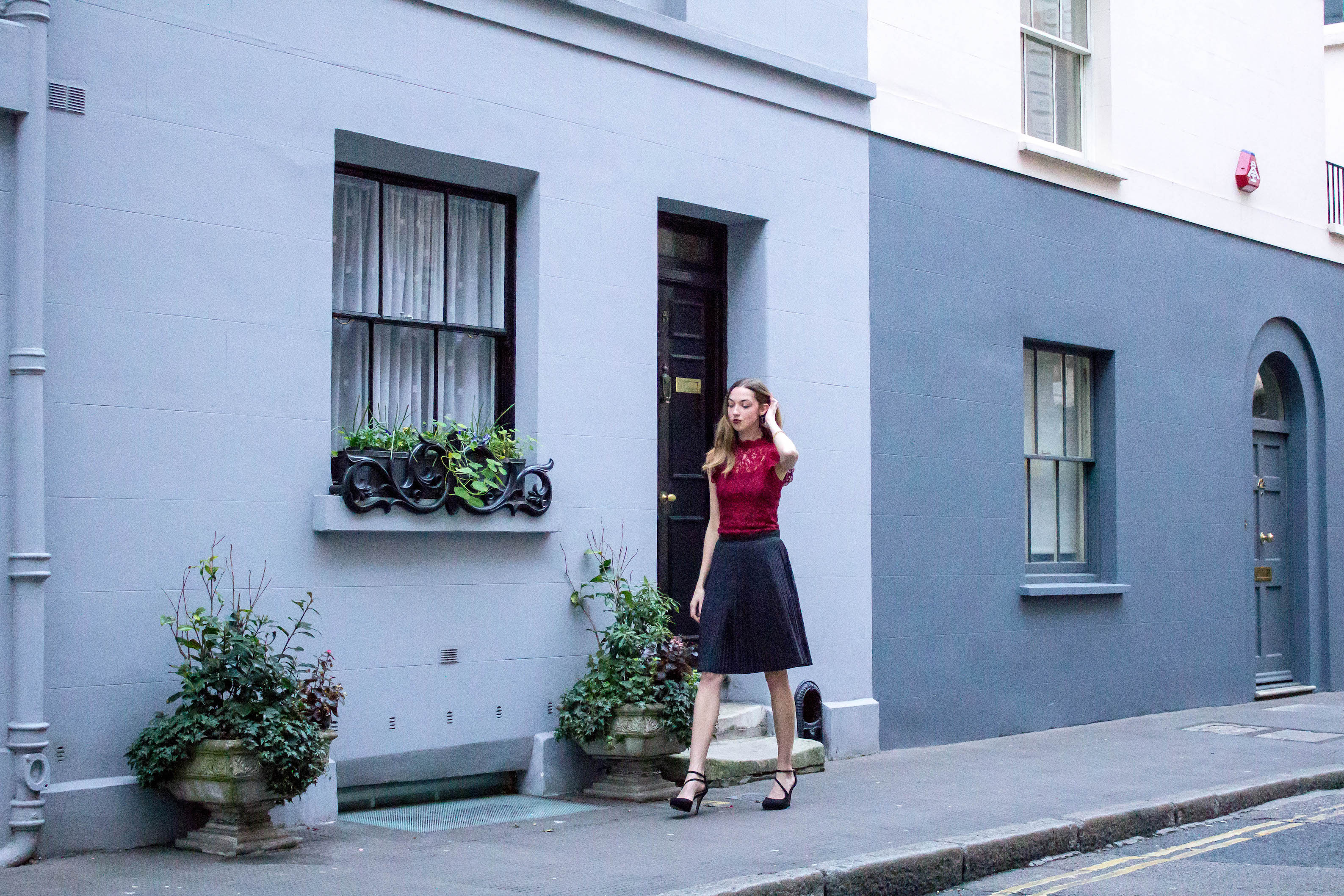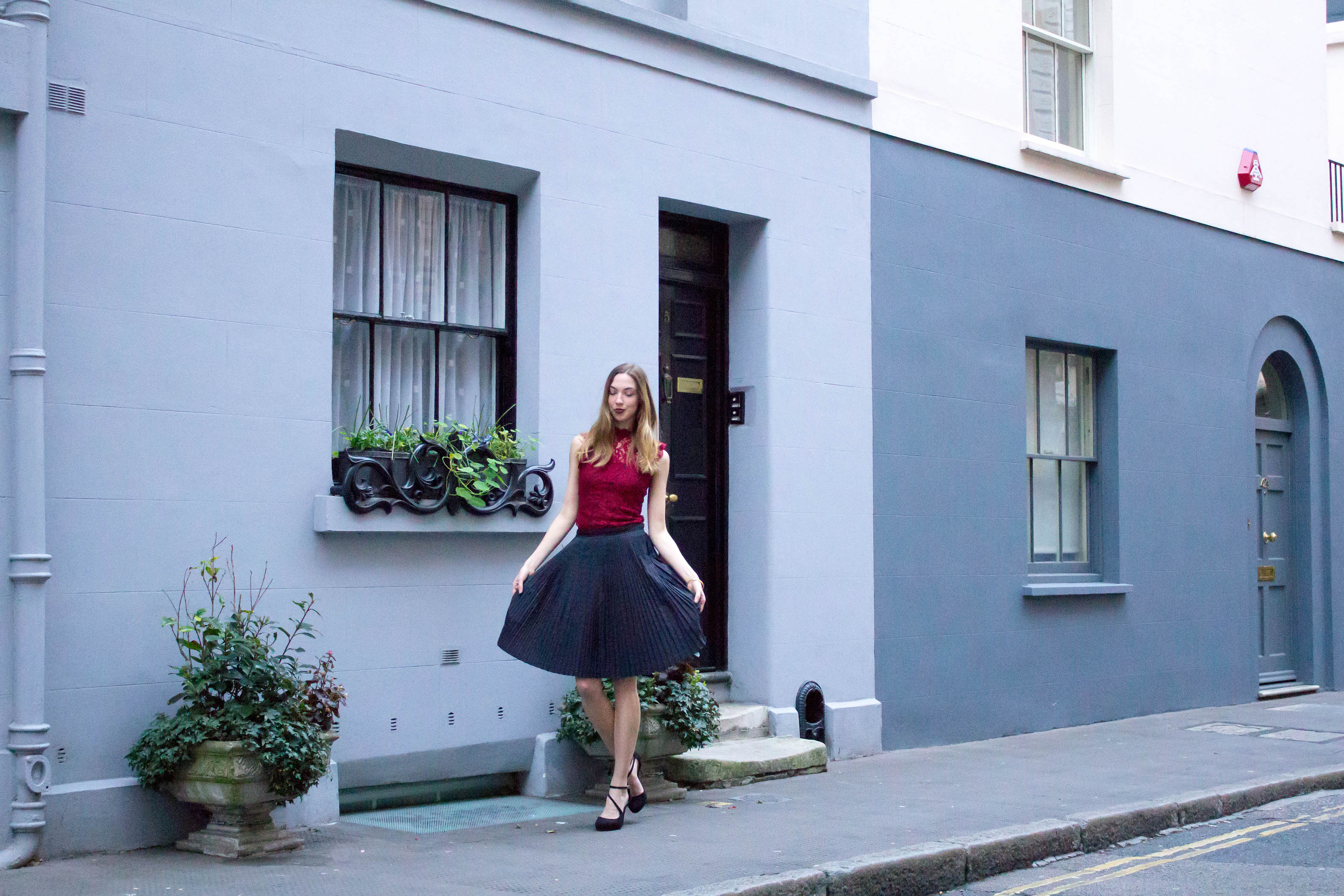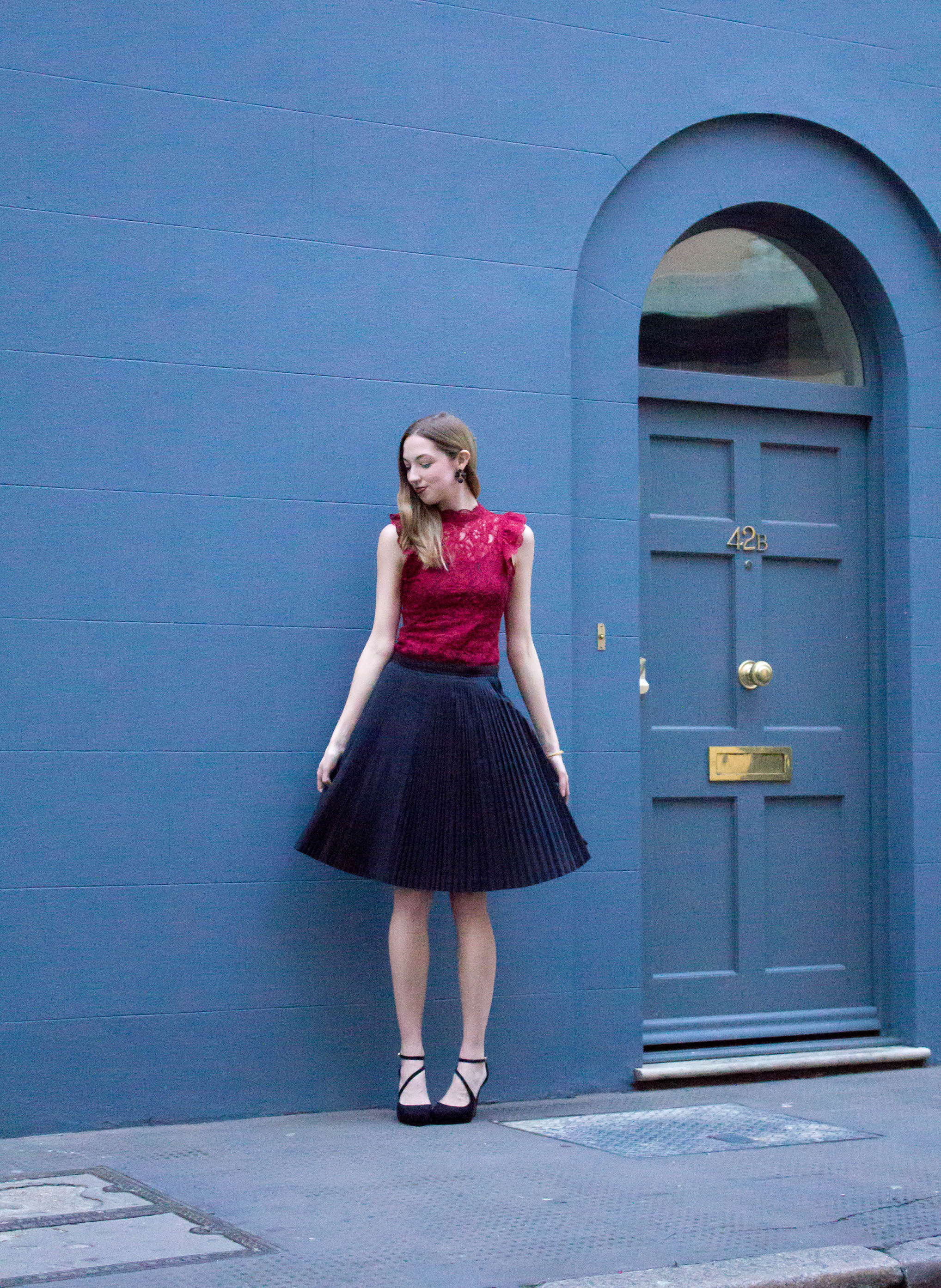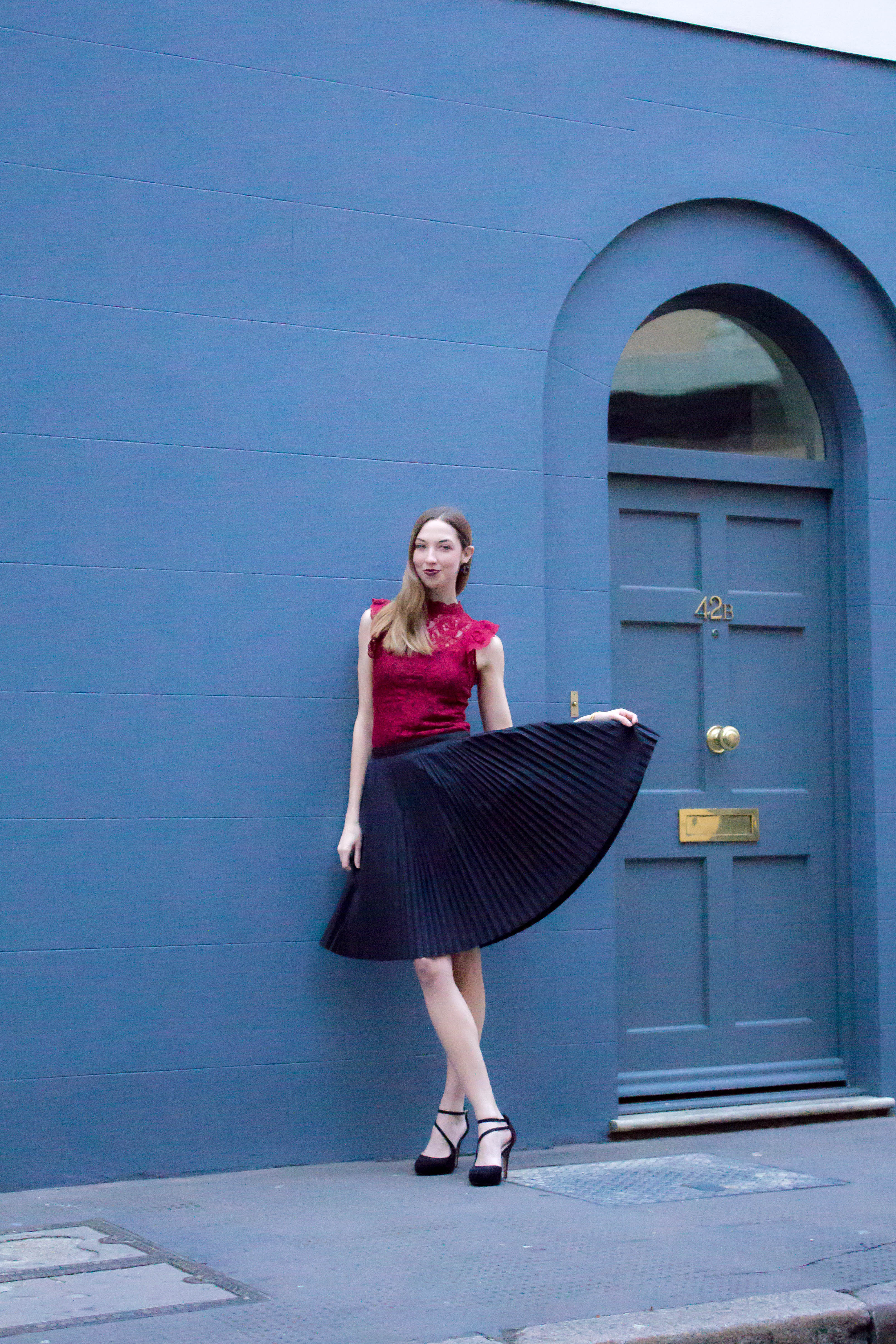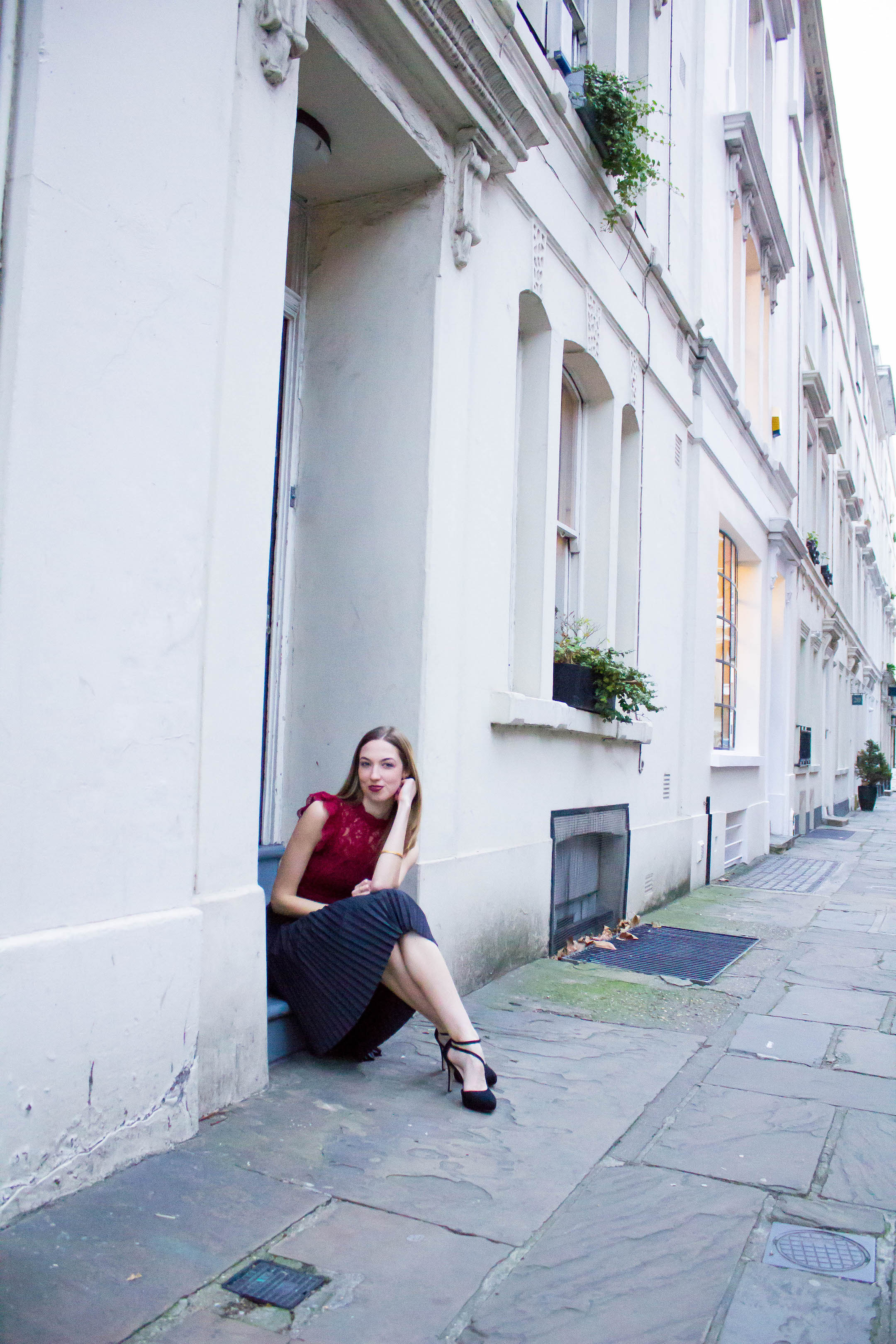 Oasis lace tee, Banana Republic skirt, Carvela heels