Ah Happy New Year loves!! I hope you had an amazing night last night. I've been resting and reflecting today, but overall feel really happy and optimistic about 2017. As much as I like to travel and crave changes, I am actually a bit afraid of them as well and tend to get nervous when the new year is approaching. Not sure if I used to feel this way and didn't recognize it or if it is a new feeling of nervousness in my old age ;), but either way — it creeps up! But, whether I am calm or shaking in my boots, I am resolute to keep embracing the change. Ultimately, change makes us stronger and I always remember the quote by Georgia O'Keefe, "I've been absolutely terrified every moment of my life–And I've never let it keep me from doing a single thing I wanted to do."
2016 was an odd year in many respects, filled with big ups and downs. I started the year with a painful breakup and finished it with having to take my grandpa to the ER for emergency surgery (he is out now and is doing much better, thank goodness). On the upside of this year was getting accepted to graduate school and moving across the pond to live in London. I went to Coachella this year, visited new countries and most importantly, spent a lot of time with loved ones and friends. My blog also grew substantially and I have all of you to thank for that! Yes, I can say that I am happy to kiss 2016 goodbye, but it has planted seeds for a lot of beautiful flowers to emerge in the future and for that, I am thankful.
I typically don't wear a lot of sequins because I find them to be very itchy haha so this is my attempt at a sparkly NYE look sans sequins. I've actually tucked a gold dress into a skater skirt so that it looks like a top or bodysuit. Paired with the velvet jacket, it serves up a little more glam than your typical night out.
Soo, here's to 2017– to all your wishes, goals, hopes, and dreams. They may change, they may stay the same, but hold them close for they are yours and yours alone! Stay well, my friends xoxo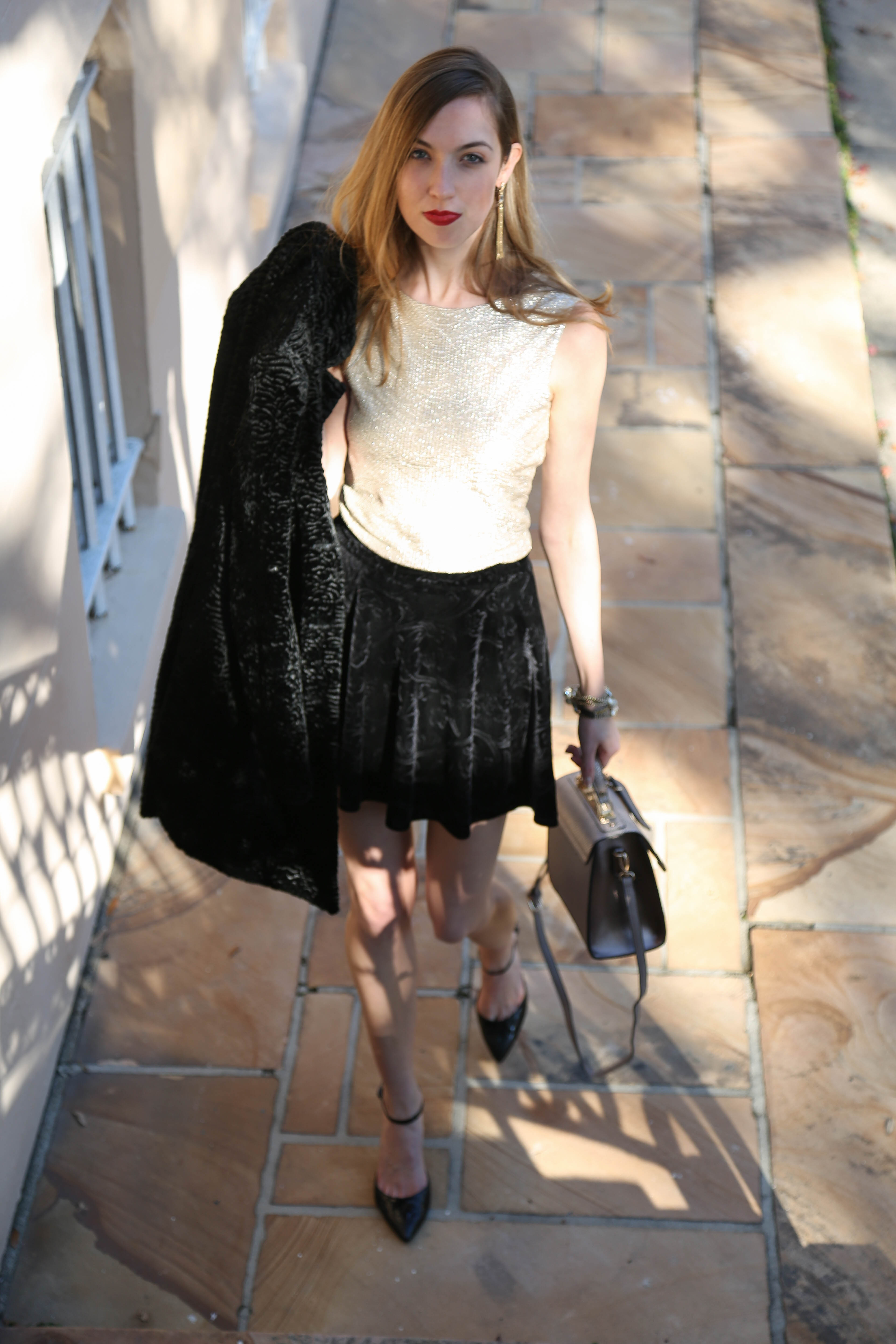 Stradivarius dress, Happiness Boutique earrings, Dune handbag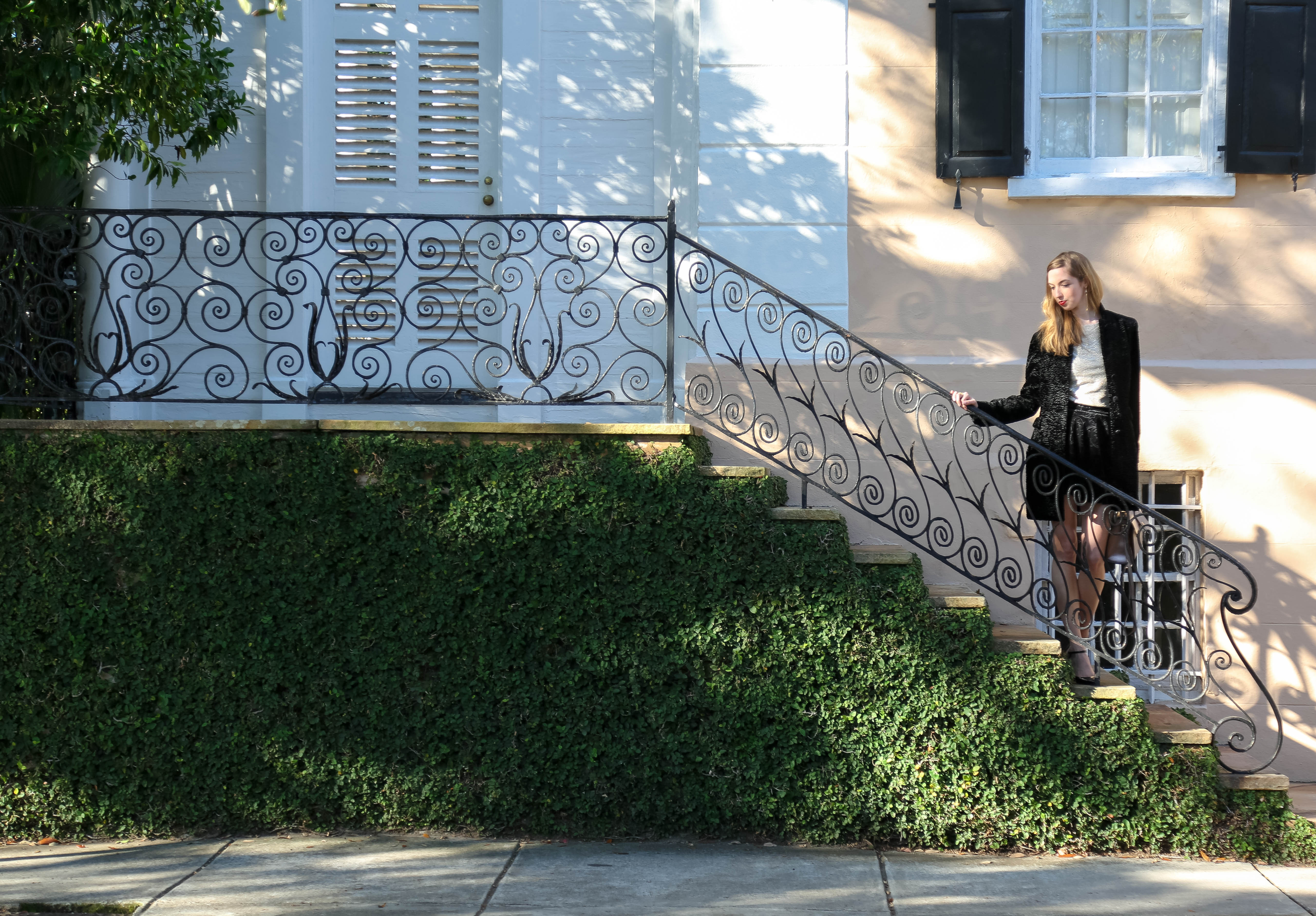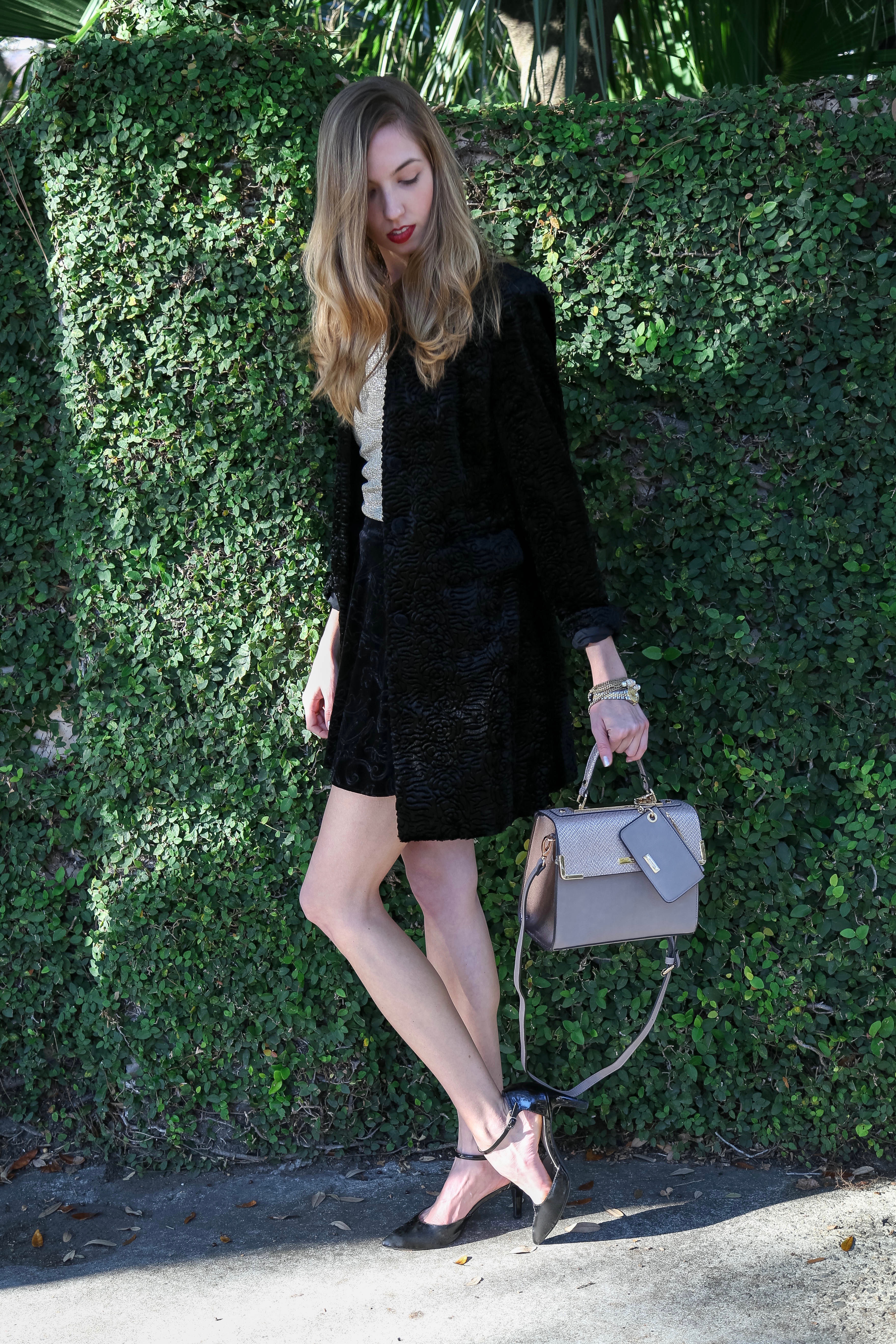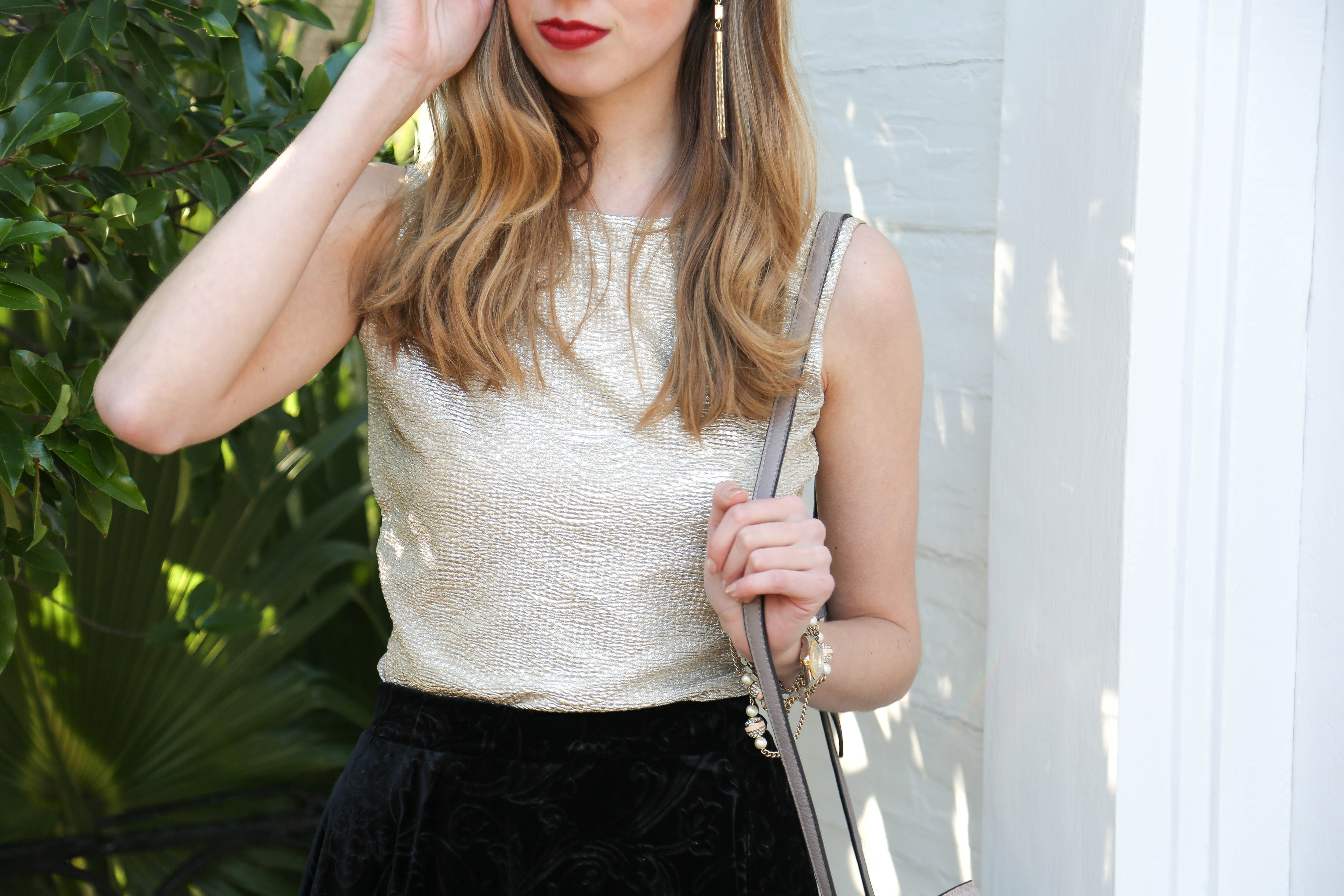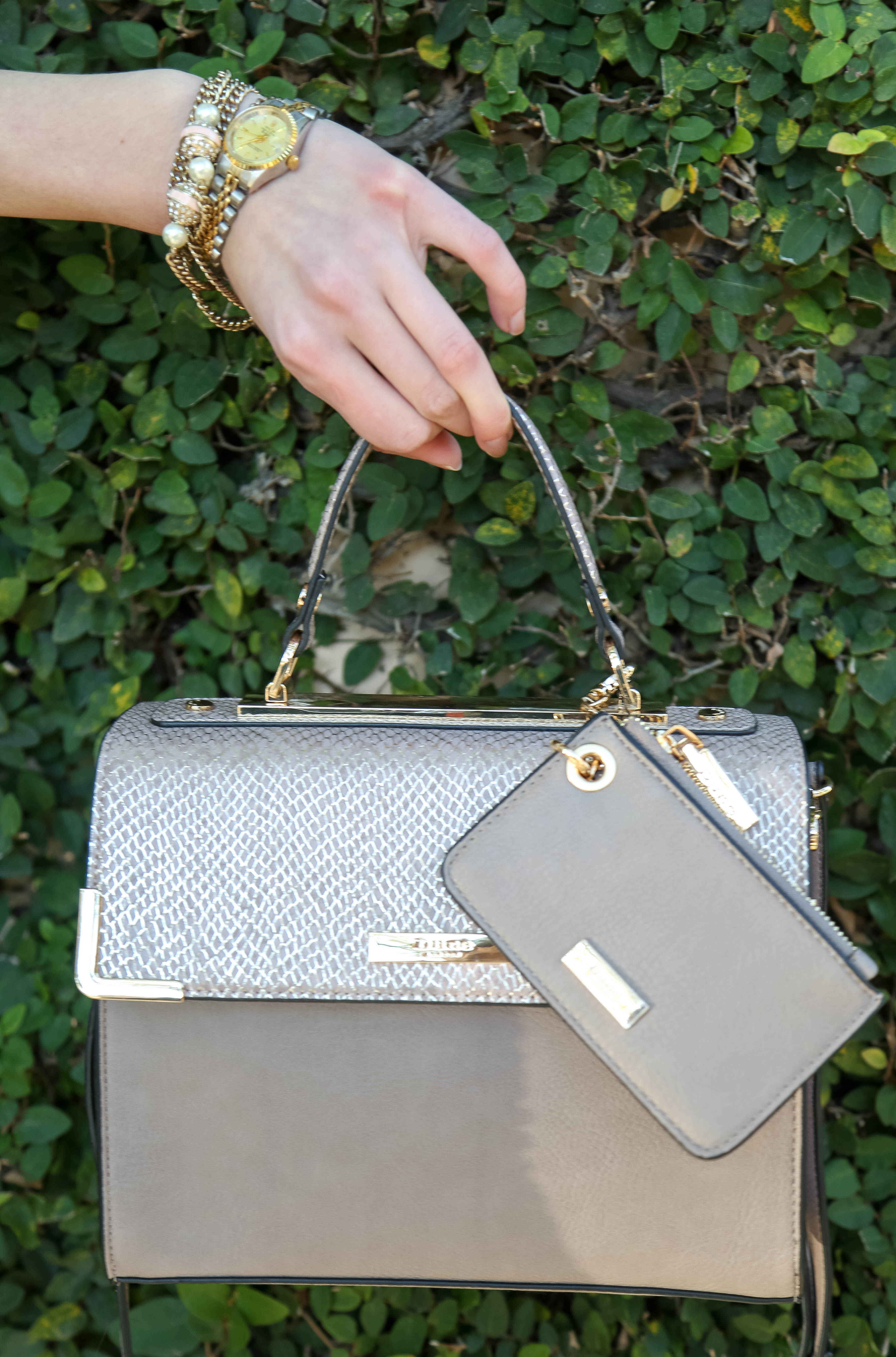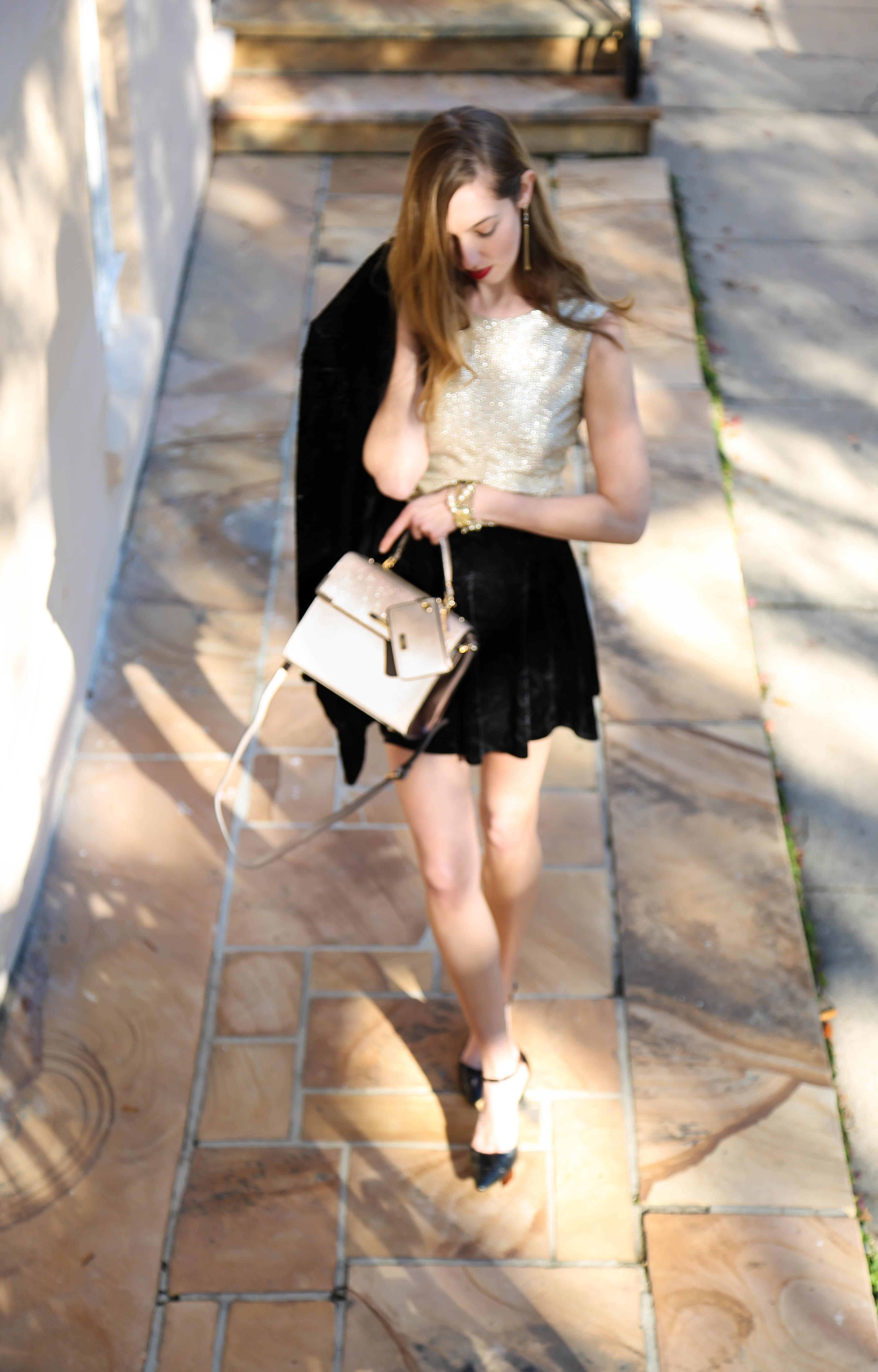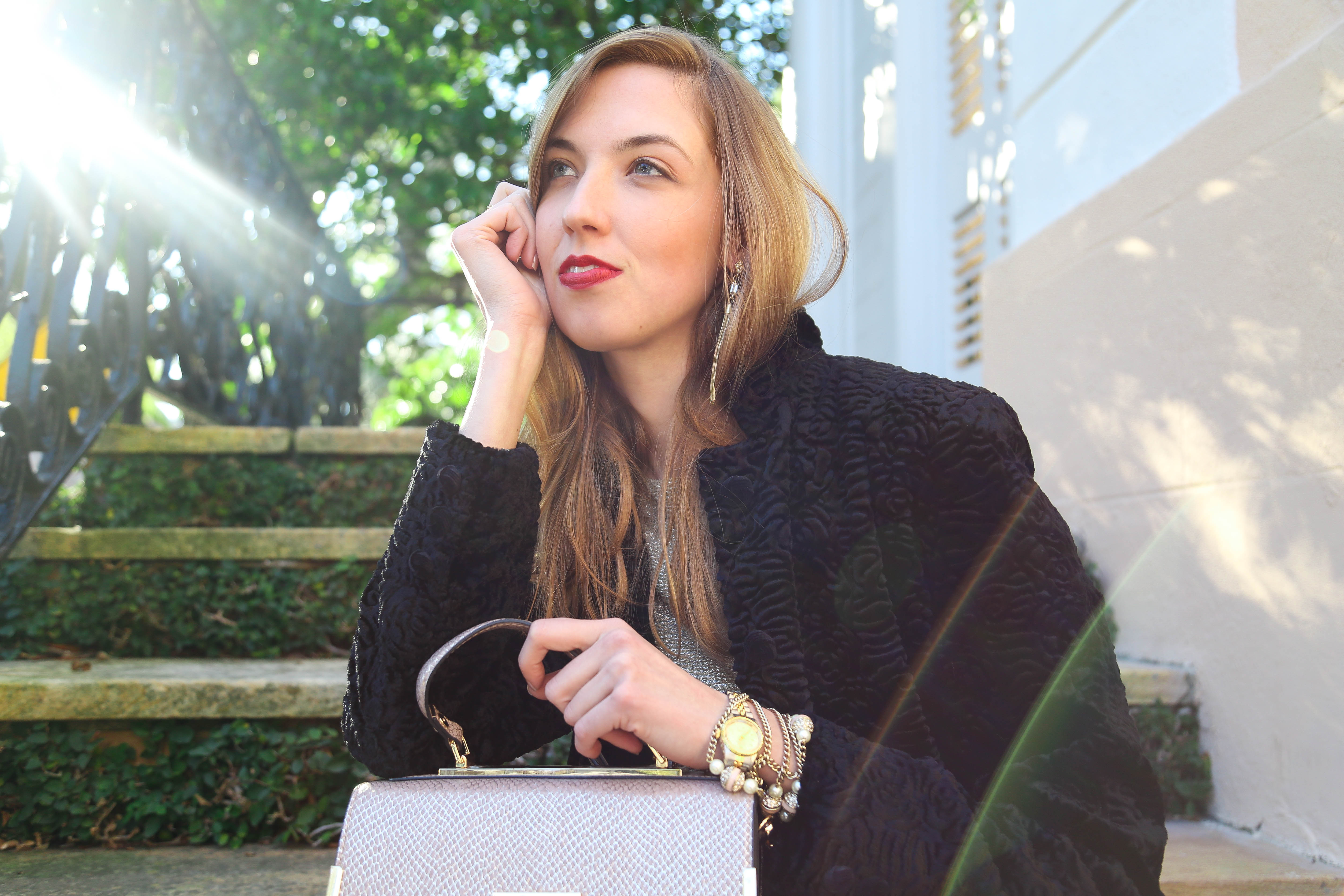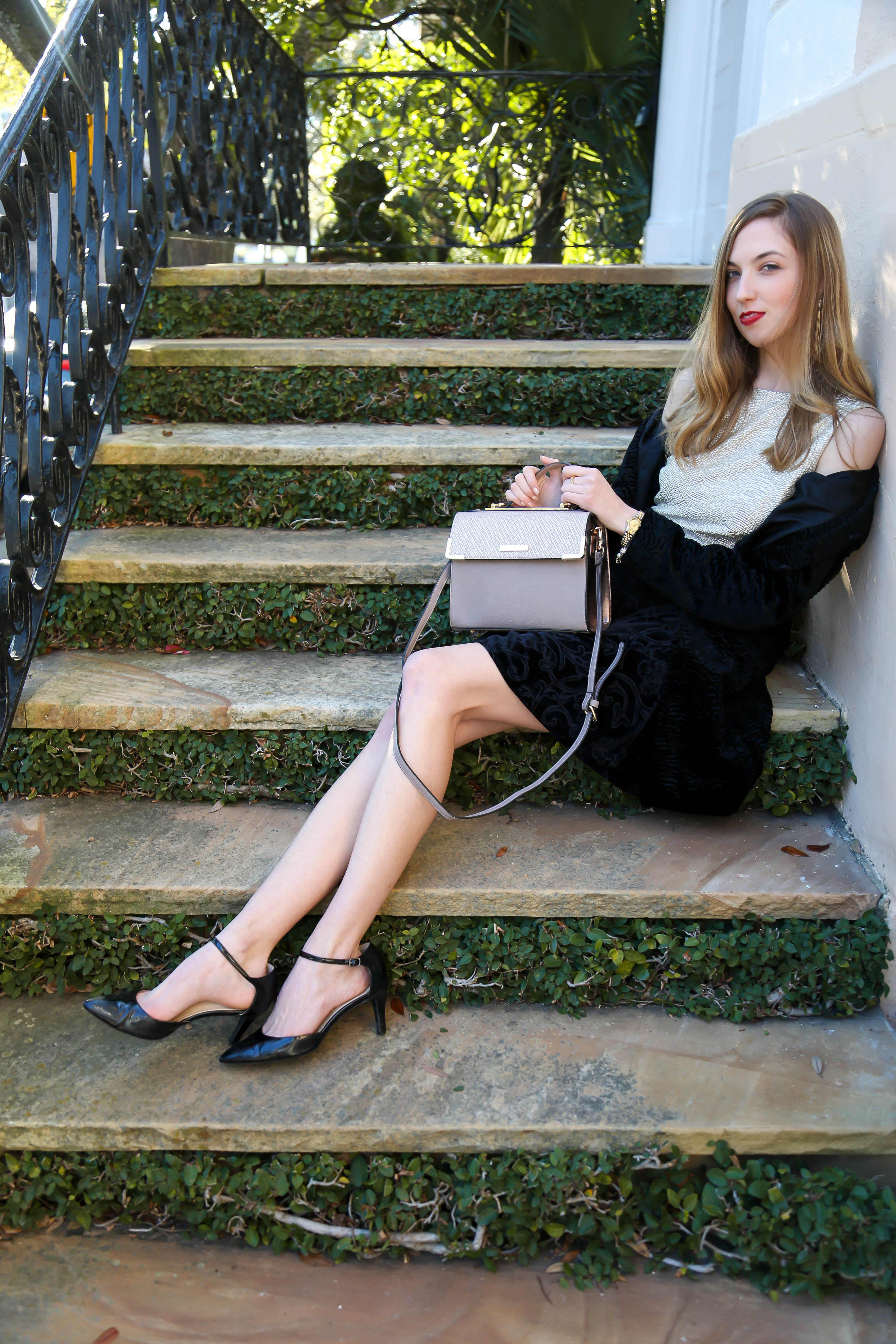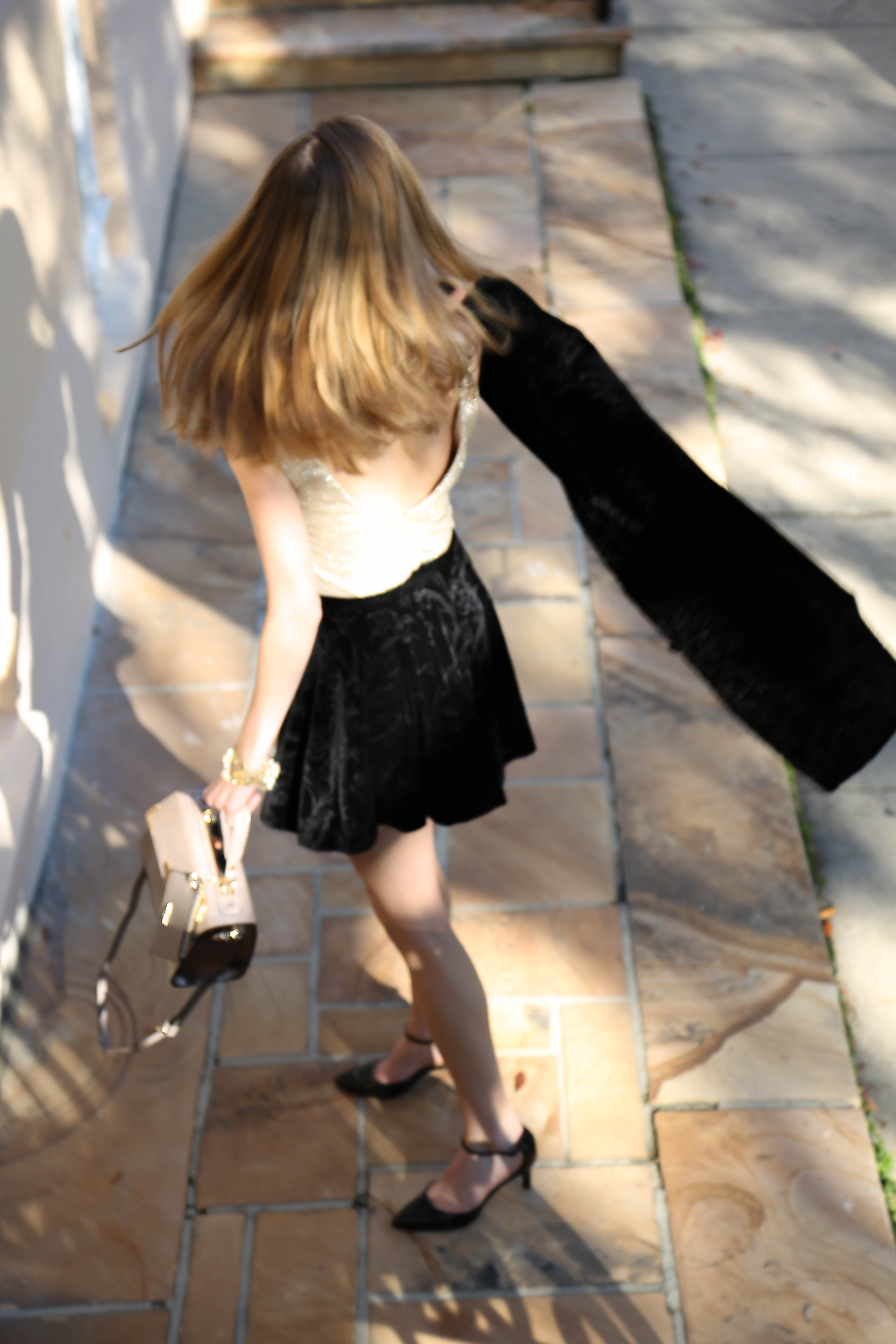 Photography by Joseph Landing