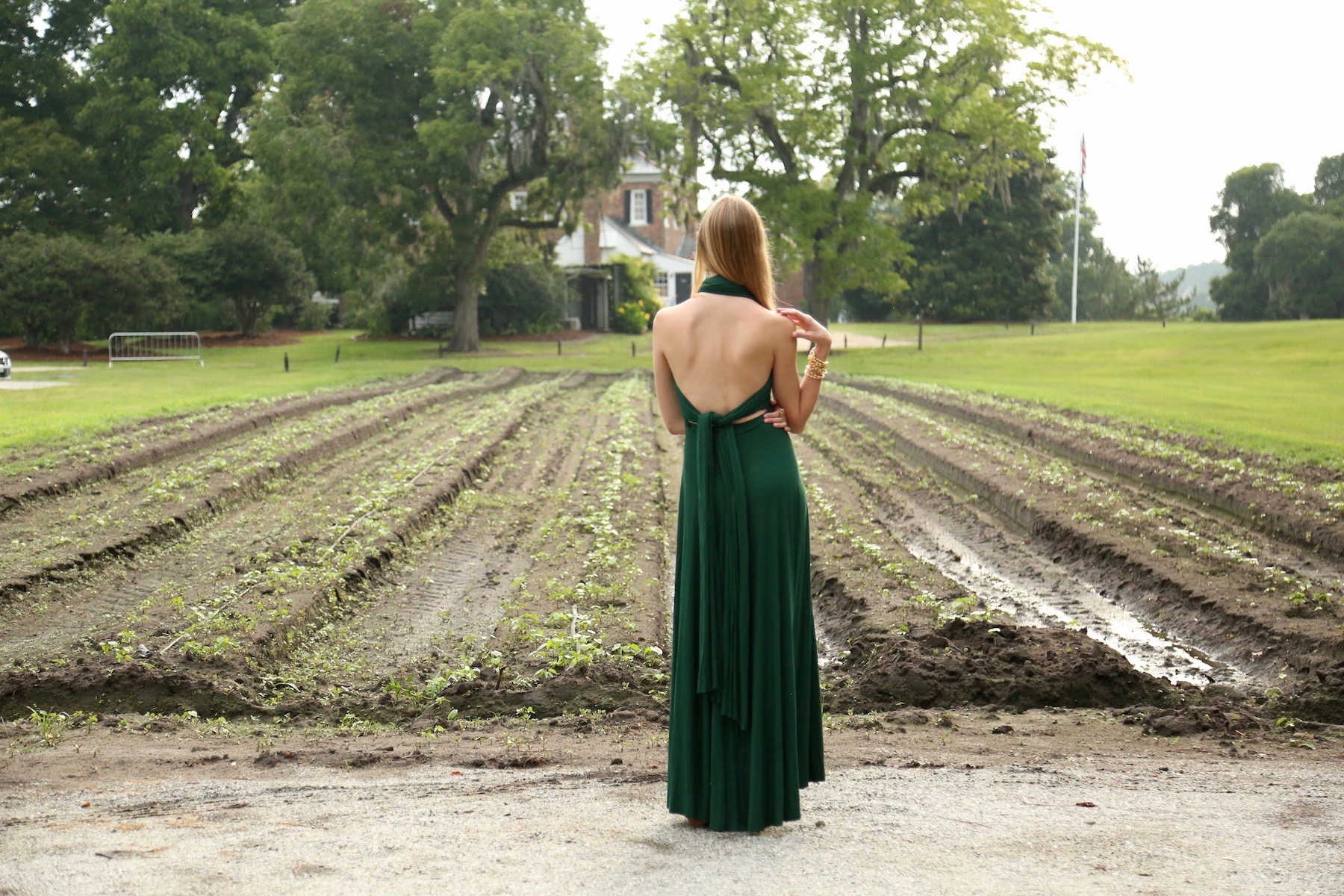 Soo…you've only got one day in Charleston? Unacceptable! No, just kidding, I'm here to help you make the most of your mini-vacay with a list of my favorite things to see and do– all downtown Holy City 🙂 With a little speed-strolling and some good southern food for fuel, I think you can make the perfect 24 hours. Shall we?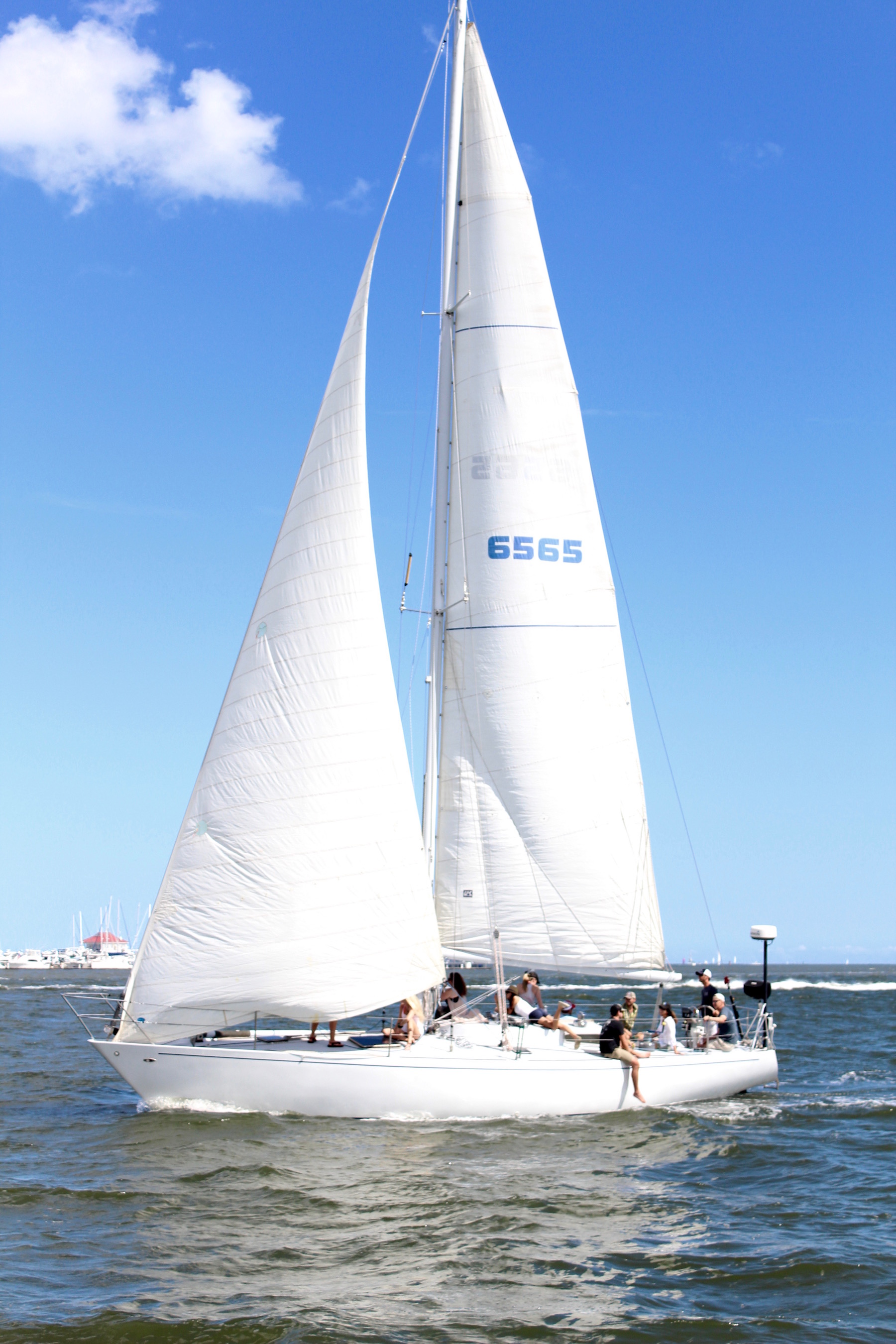 Morning
Good morning, sunshine! There are endless options for where to dine in Charleston, but I'd suggest starting your day with a real Southern classic at Callie's Hot Little Biscuit. For a perfect biscuit, fill with black pepper bacon or pimento cheese, grab a coffee and don't worry about the calories- you will be doing A LOT of walking today. If biscuits aren't your speed, however, I'd also suggest The Daily for their green juices and lighter fare.
Spend your morning strolling down King, the most famous street in Charleston. There are stores to meet everyone's tastes, but some of the local standouts include interior design store Ro Sham Beaux, women's clothing store Hampden and men's clothing store, M. Dumas & Sons. If you're up for making your own unique souvenir, take a candle-making class at Candlefish.
Noon
Wander over to East Bay Street and my favorite place for lunch, 167 Raw. It's best to be prepared for a wait as this is a small place with a big reputation. Still, it's worth it! The fun setting with friendly (and attractive) waiters, fresh oysters, lobster rolls, and fish tacos are all divine. Add a glass of rosé and day is made! From there, wander down to the Charleston Historic Market; about a five minute walk away. Explore local crafts, fill your bellies even more with freshly made pralines and benne wafers and watch as women weave traditional Sweetgrass baskets on the street. This is the best place for local goods in town, like this Charleston Gates inspired necklace from Gold Creations.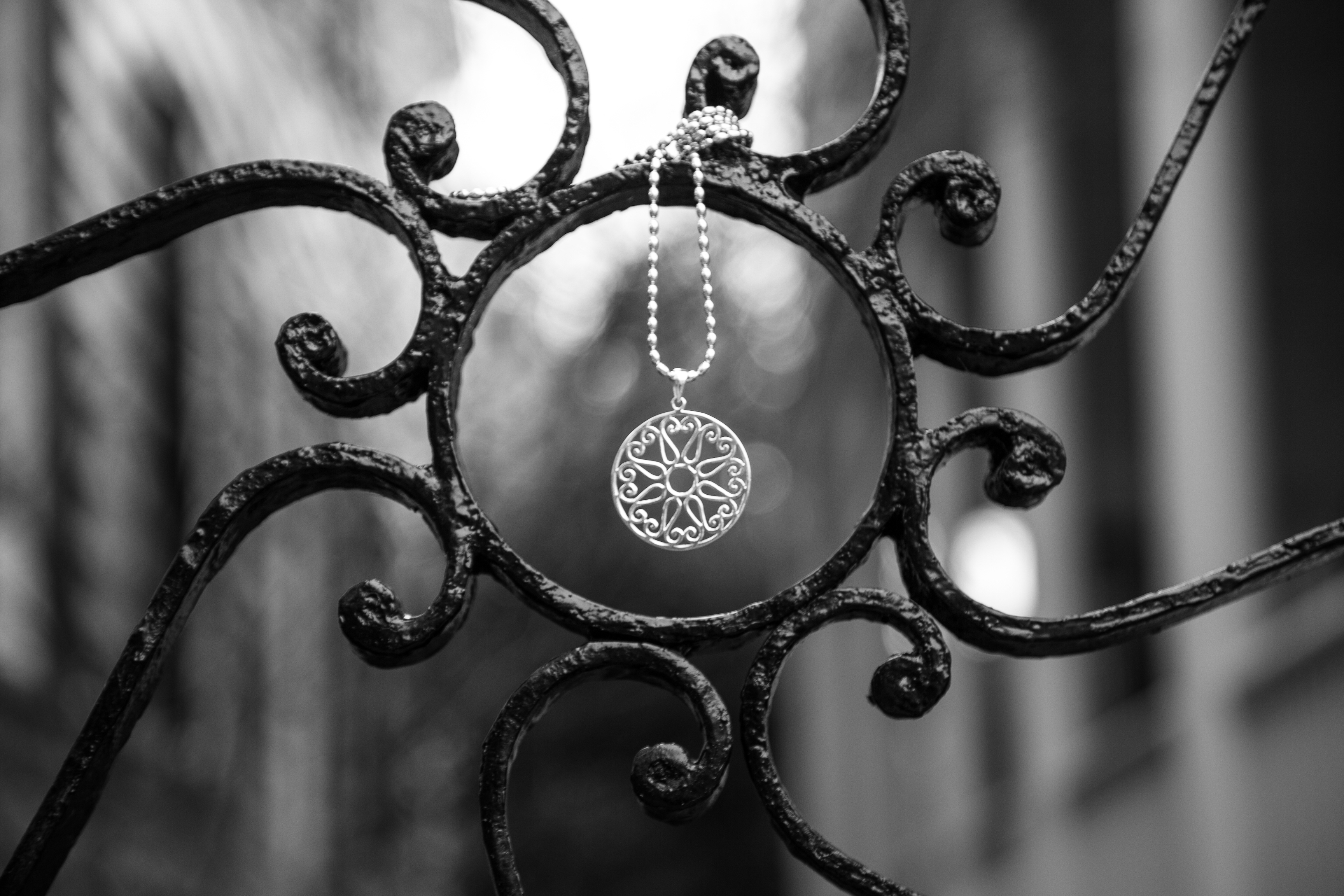 Photo by Joseph Landing
Late Afternoon
Head down to the art-themed Vendue Hotel and check out the paintings as well as their glorious rooftop for the best views in town. Continue to take in the local arts scene on Broad Street, aka Gallery Row, where the street is lined with art galleries. From contemporary works to Lowcountry scenes of fish and sunsets, there's art for every palate (or palette). From there, mosey on past the famous colorful row of houses known as Rainbow Row down to Battery Park. Here, you will ooh and ahh at the architecture of the historic Antebellum mansions and imagine what it would be like to live in an oversized Barbie-pink house. Your feet will be pretty tired by this point, but rest assured that the final view of the sunset over the ocean is worth the journey.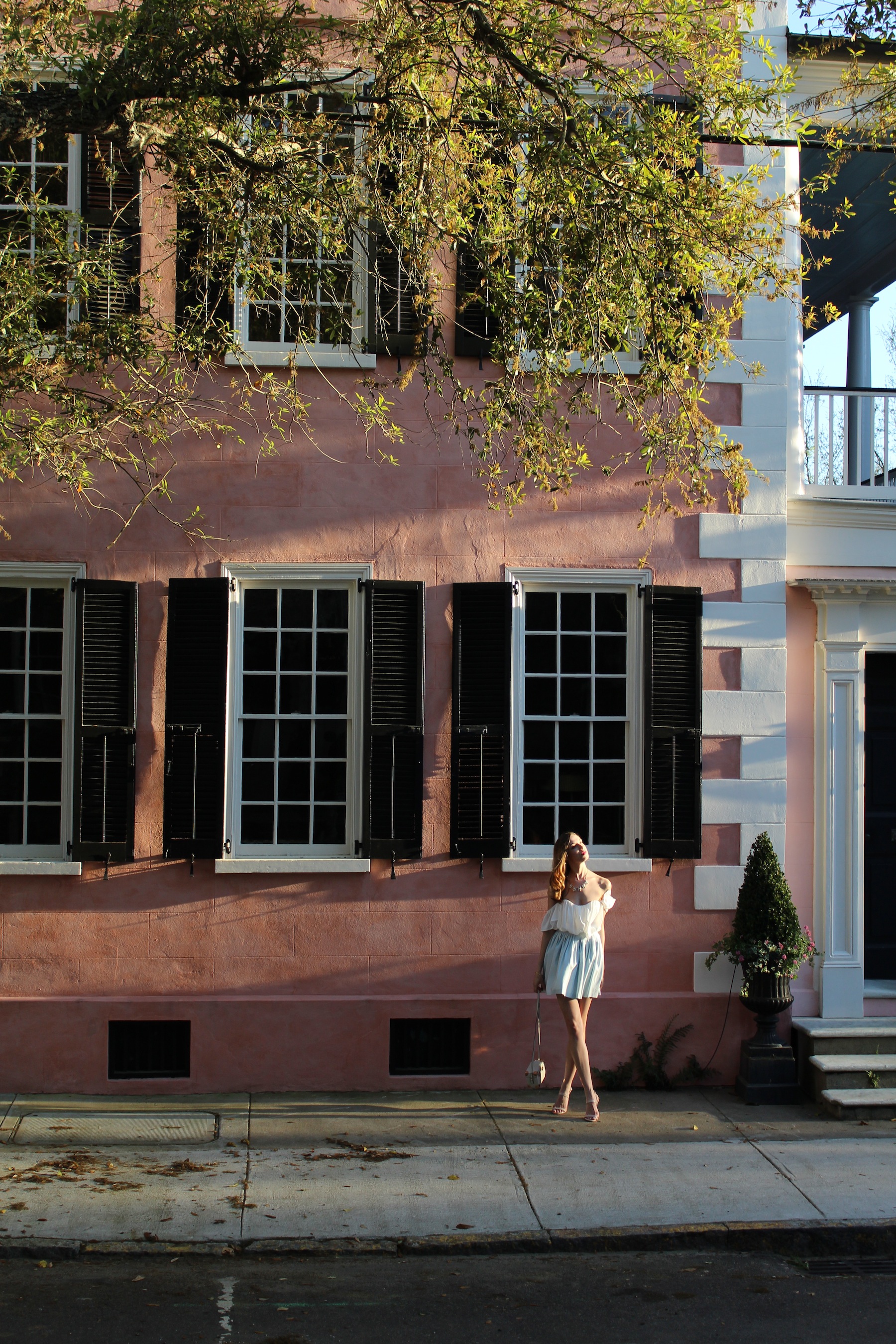 Photo by Amy Luke
Dinner
Oh boy. This is a toughie. You definitely can't go wrong with upscale Southern staples like McCrady's or Husk, but if you didn't have oysters for lunch, I would highly recommend The Darling. Or, if you're already over Southern food, I'd suggest Chez Nous, whose French dishes change daily depending on seasonality. Foodies rejoice: many of the restaurants in Charleston boast farm-to-table menus!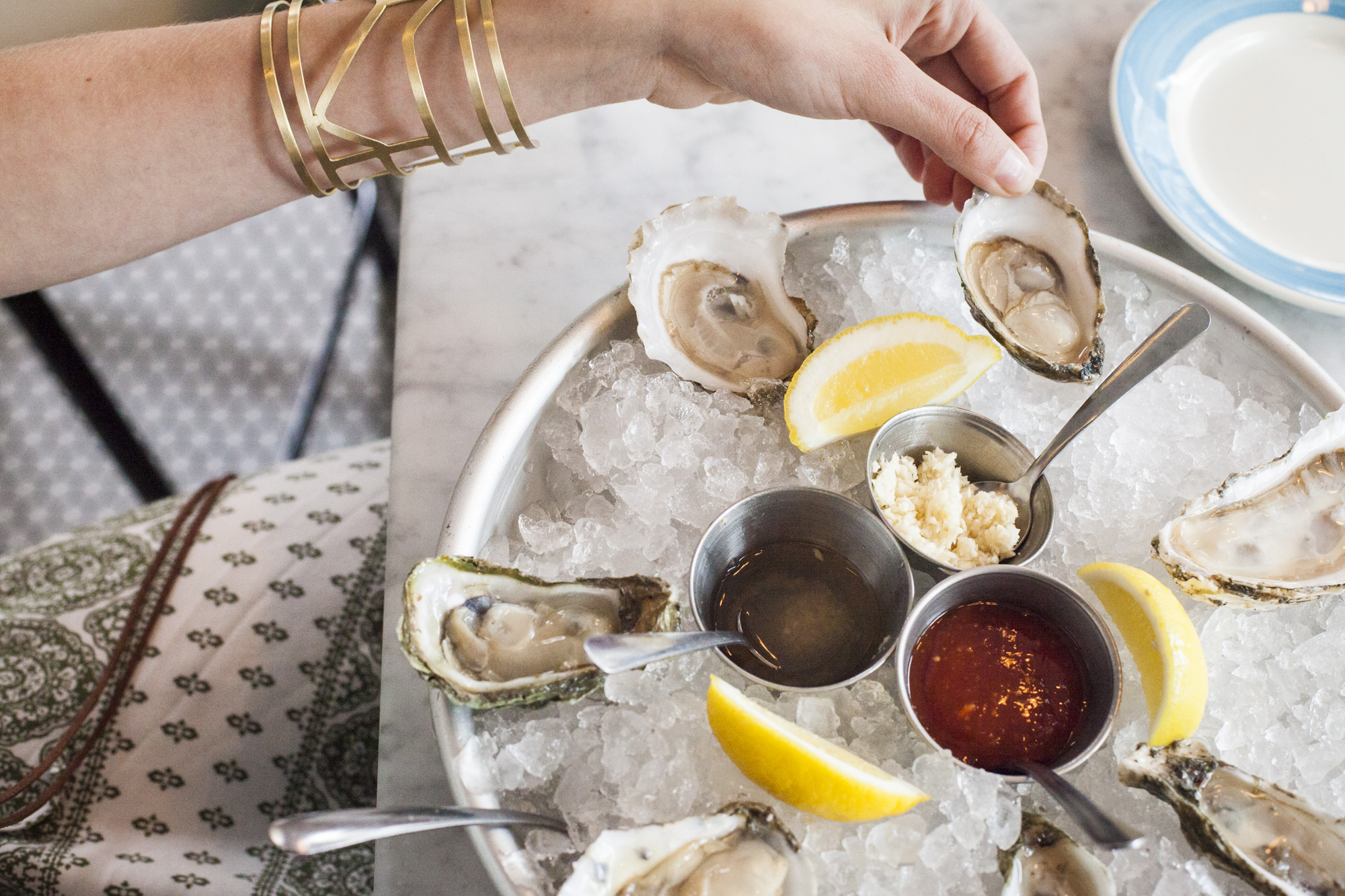 Photo by Caroline Tan
Night
Upper King Street is the place to be come sundown. Start with ordering a Moscow Mule at The Rarebit, which comes in a cool bronze cup that you will swear to one day buy for your hipster kitchen. A few doors down is 492, which has a great patio and a drink that changes colors called the Disco Sour. Or try The Cocktail Club or The Belmont, my other favorites for craft cocktails. To end the night, head to the rooftop at Stars or dance the night away at Fish. And if you're looking for a more family-friendly experience, scratch all that and take a ghost tour to see the spookier side of the city at night.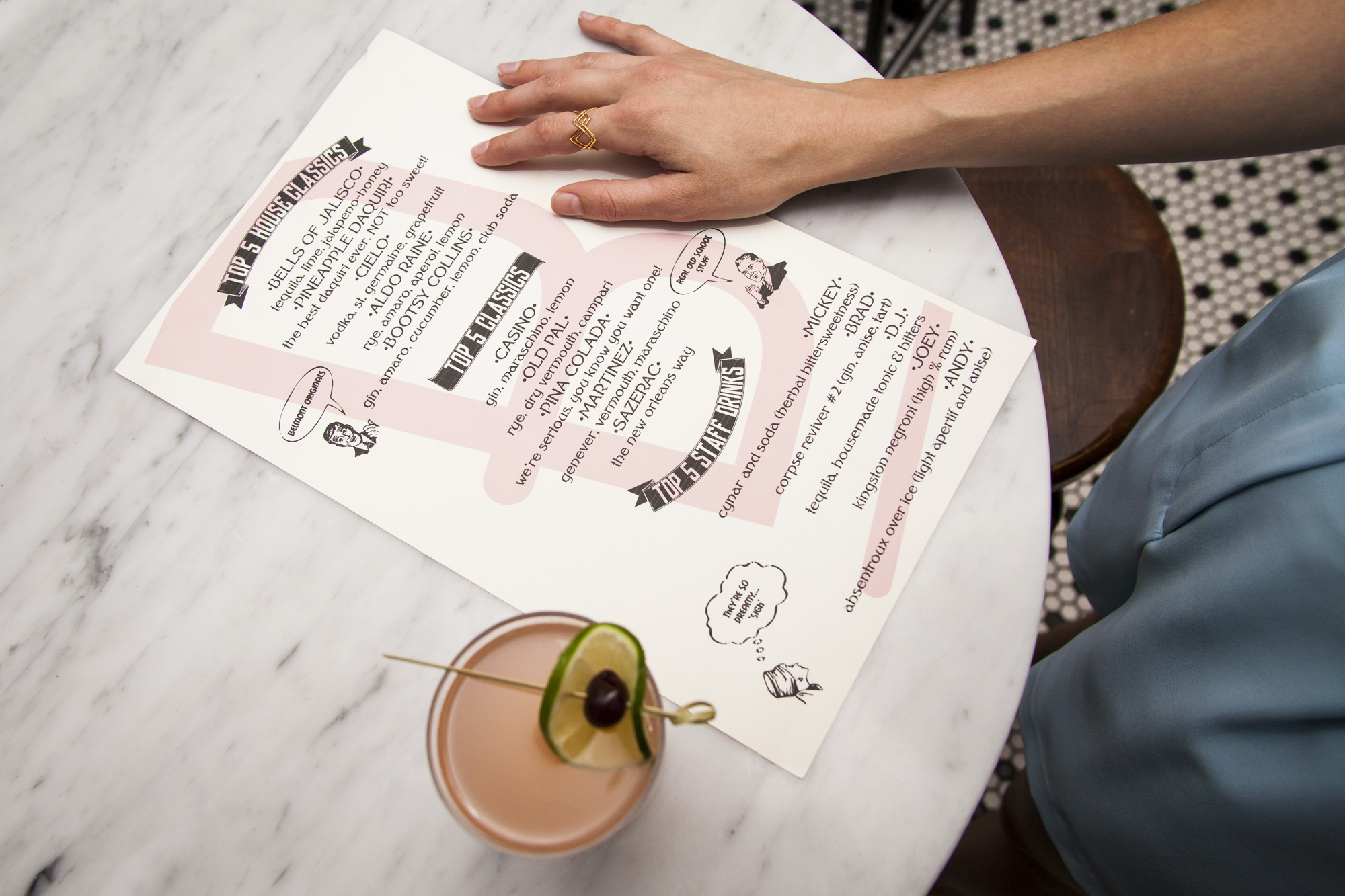 Photo by Caroline Tan
Tips for the Best Day in Charleston
If you see a narrow cobblestone street covered in ivy, go down it, no questions asked.
If a stranger smiles and says hello to you in the street, it's normal: return the favor 🙂
The city is very walkable, but rent a pastel beach cruiser if you want to travel in style
With clothing: the brighter, the better
Make reservations for your dinners in advance
Wear sunscreen & good walking shoes

Further Recommendations
Newly re-opened Gibbes Museum of Art
Tour old historic homes like the Nathaniel Russell House, Aiken-Rhett House, or Calhoun Mansion
Visit Middleton Place
Beach day at Sullivan's Island: Eat at Poe's Tavern or The Obstinate Daughter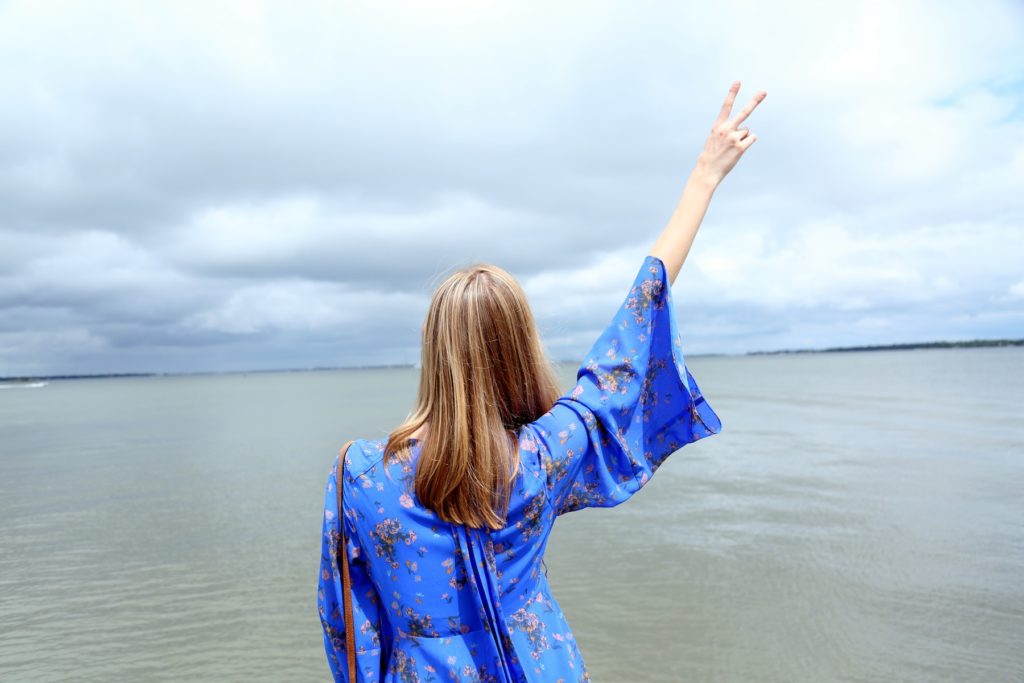 Photo by Joseph Landing